When I need a change from coffee, there's no better feeling than sipping and relaxing with my favorite Dunkin Donuts tea.
I don't always like ordering the same drink, so it's a good thing that they have several options to choose from.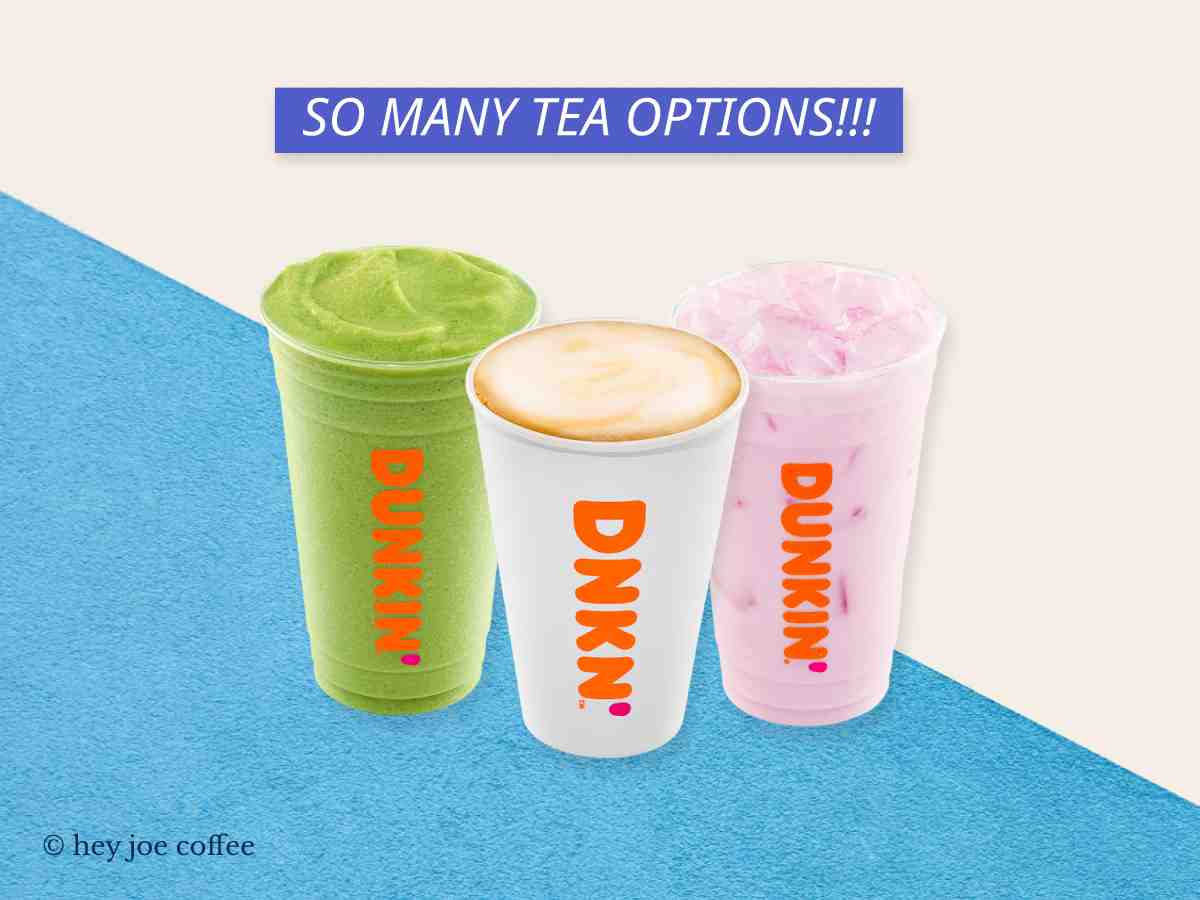 Topics Explored
Does Dunkin Donuts Have Tea?
Yes, Dunkin Donuts has a large selection of teas and tea-based drinks.
Their variety is fantastic, from herbal to regular teas and even newer twists on tea such as lattes and Refreshers.
Depending on your mood, you can always get them hot or cold.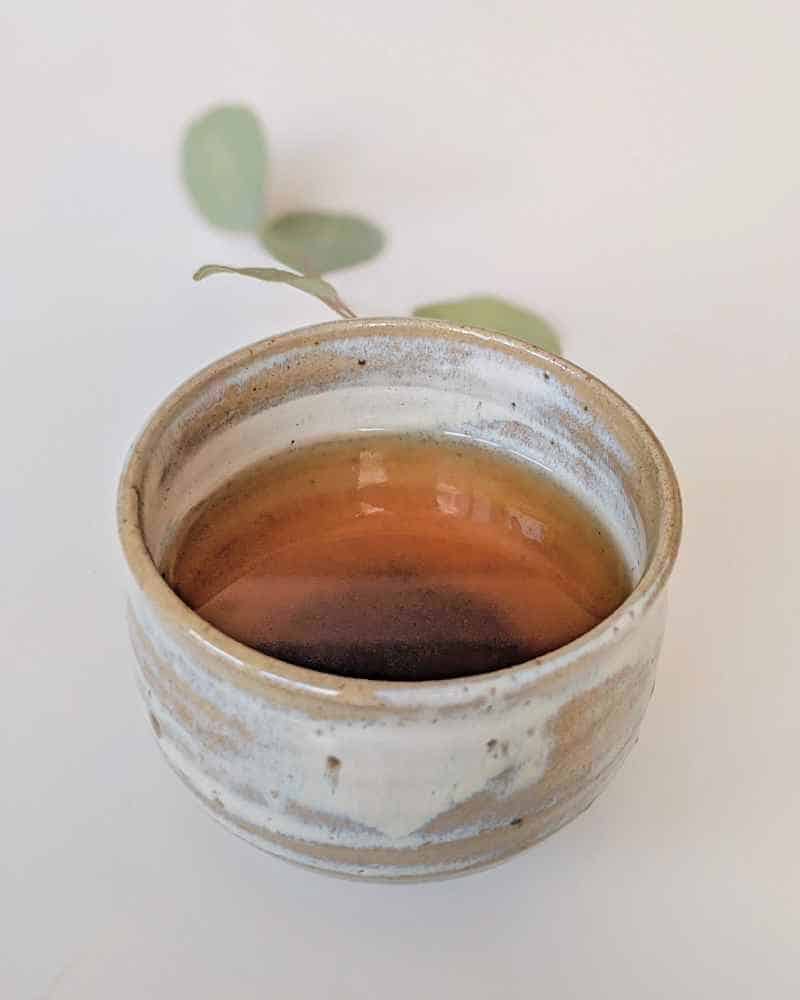 Their selection of tea-based drinks tastes pretty good too. I love them as an alternative when I want to branch out from plain teas.
They have matcha, chai lattes, Refreshers, and teas you can get with flavor shots.
So far, their best seller is the Strawberry Refresher.
---
12 Irresistible Dunkin Donuts Teas
With so many options to choose from, how do you know which Dunkin Donuts tea tastes best?
Even after trying a number of drinks, choosing a favorite is tough but I'll do my best to suggest a few below.
1. Strawberry Dragonfruit Refresher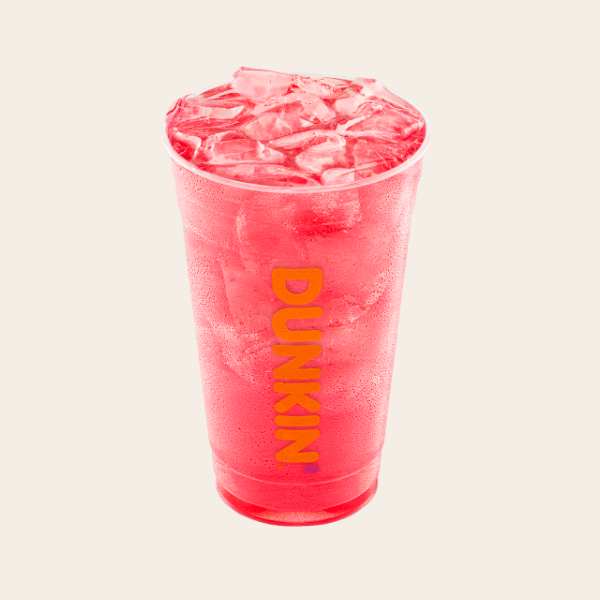 The Strawberry Dragonfruit Refresher is an absolute must-have for those who love sweet and fruity drinks.
It tastes wonderfully light and refreshing.
To be completely honest, I was expecting a bitter aftertaste since it's made with green tea. Shockingly, the tea doesn't give off much bitterness at all and complements the drink well.
Ingredients:
Brewed Green Tea
Strawberry Dragonfruit Concentrate
2. Matcha Latte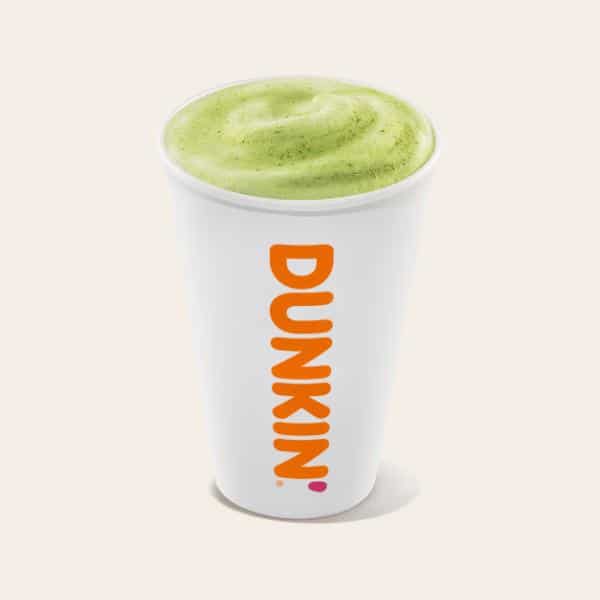 Now, this is by far one of my favorites at Dunkin'. If you aren't a matcha lover, you may turn into one after drinking this.
It's made with steamed milk, matcha powder, and it's lightly sweetened.
The earthiness of the matcha is not lost in Dunkin's version. And, it doesn't hurt that it's not sickly sweet either.
Ingredients:
Milk
Matcha Blend (Includes sugar)
3. Chai Oatmilk Latte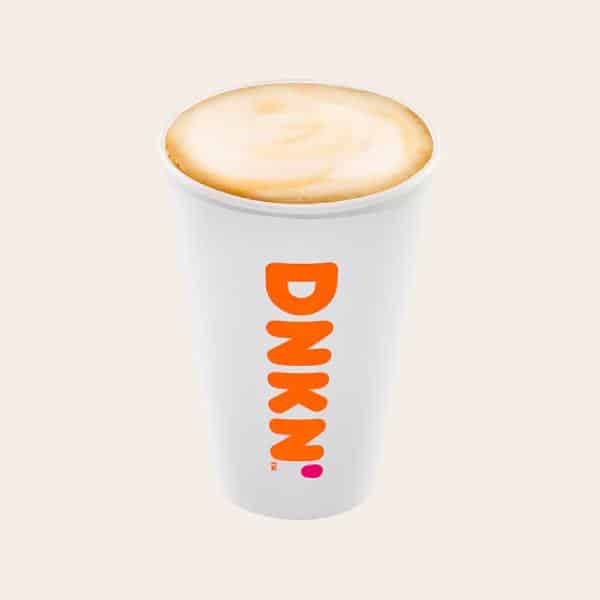 You either like chai or you don't. For some, its bold scent is too 'perfumy' while others enjoy its strong blend of spices.
Dunkin's version features oatmilk (yet another polarizing ingredient!). Personally, I love chai and oatmilk so this drink works for me.
If you are just getting into teas, this may be one to skip.
4. Iced Chai Latte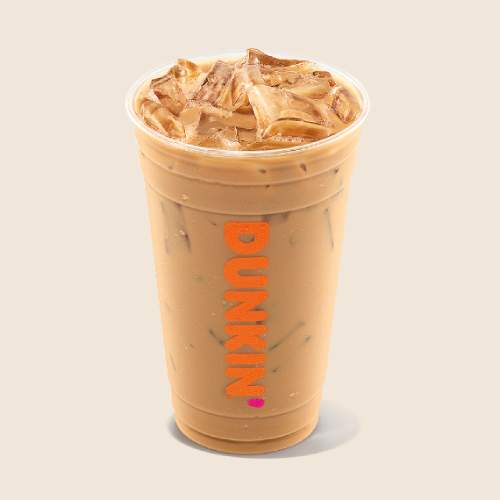 Yet another vote for chai – this time in a different incarnation!
Dunkin's iced chai latte is made with chai tea syrup and whole milk but you can opt for any milk you like.
It's uncharacteristic for me to get my chai iced but with a late start to fall where I am, the iced version is a godsend!
5. Iced Tea With Blueberry Flavor Shot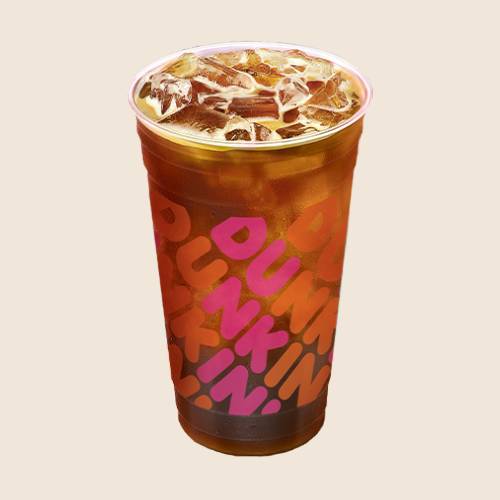 For fans of sweet and fruity drinks, the iced tea with blueberry flavor shot is the way to go.
My partner gets the iced tea unsweetened because the flavor shot has enough sugar to sweeten the drink.
The combo of tea and berries is unexpectedly delicious.
Ingredients:
Black Tea
Blueberry Flavor
Sugar
6. Chamomile Fields Herbal Infusion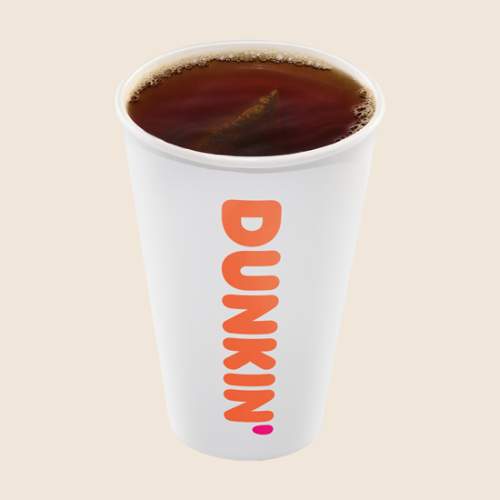 Need a warm beverage on a rainy day? The Chamomile Fields tea is the perfect drink.
The tea brings together a blend of herbs, chamomile, and a slight brightness from orange peel.
Expect to sink a little deeper into coziness with every sip of this calming tea.
Ingredients:
Orange Peel
Chamomile
Lemongrass
Licorice
Cornflower
7. Peach Passionfruit Refresher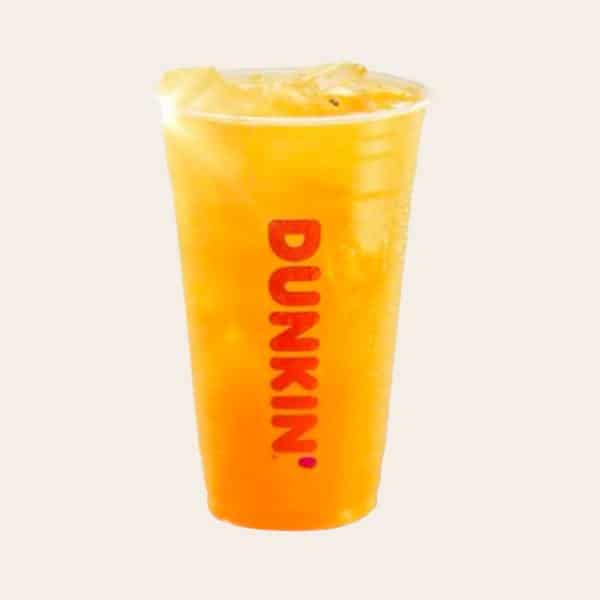 Peach Passionfruit Refresher is another polarizing drink.
It has a strong flavor of peach with a slight tartness. If you're a fan of Peach Tea Snapple, then this is the drink for you.
Some people think that it tastes a little artificial, and I can see why but that doesn't mean it's not good.
Ingredients:
Brewed Green Tea
Peach Passion Fruit Concentrate
8. Frozen Matcha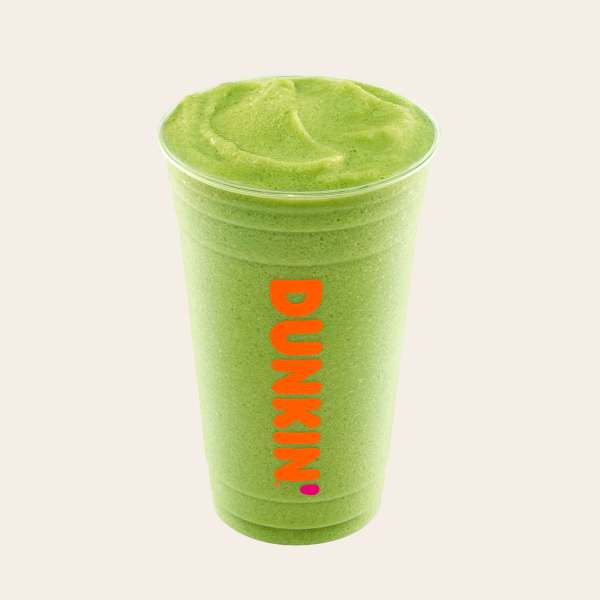 Having the frozen matcha is like having a drink and dessert at the same time.
It has an earthy aftertaste along with some sweetness just like matcha ice cream.
This is another good option for matcha lovers who want to try something different.
Ingredients:
Matcha Blend
Ice
Skim Milk
9. Pink Strawberry Coconut Refresher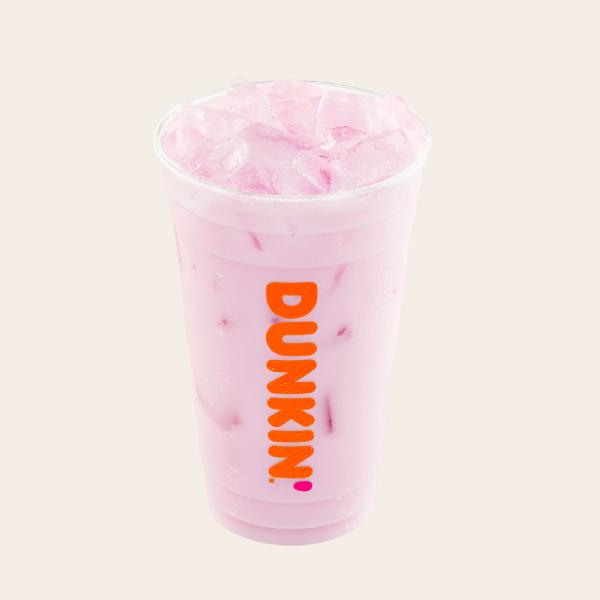 The Pink Strawberry Coconut Refresher tastes almost identical to the Starbucks version but is slightly sweeter.
Strawberry and coconut are two flavors that work well together to make it a well-balanced beverage.
If you enjoy Dunkin's Refreshers, you'll enjoy this fruity drink.
10. Cool Mint Herbal Tea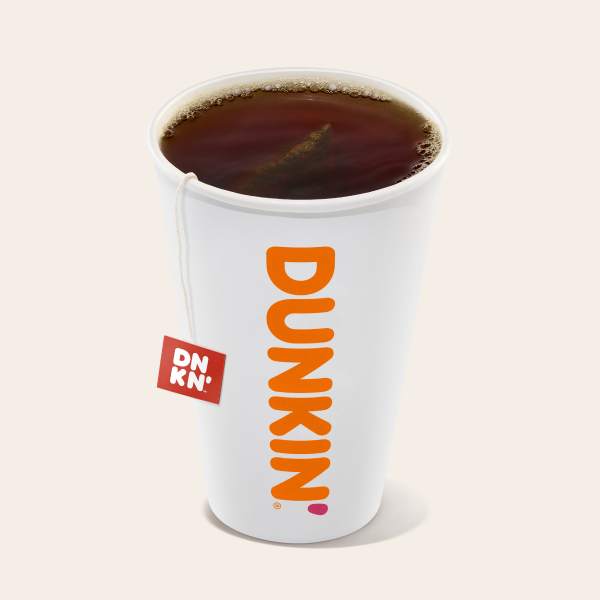 If you're looking for a nightcap after a large meal, the Cool Mint herbal tea is a must.
The Cool Mint tea contains peppermint and cornflower, both of which are known to aid digestion. (1)
At zero calories, this tea is pretty much guilt-free.
11. Dirty Chai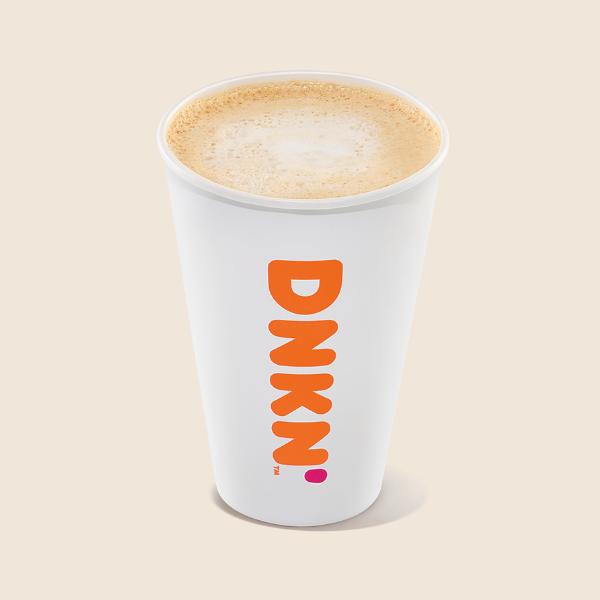 Dirty Chai is a drink with a seriously powerful caffeine kick. Depending on its size, it can contain 200 to 250 mg of caffeine.
To order it, ask for a hot chai latte and add 1 shot of espresso.
The mix of tea and coffee works perfectly. And after having this, you're ready to take on the day.
Ingredients:
Chai Tea Syrup
Milk
Espresso
12. Iced Harmony Leaf Green Tea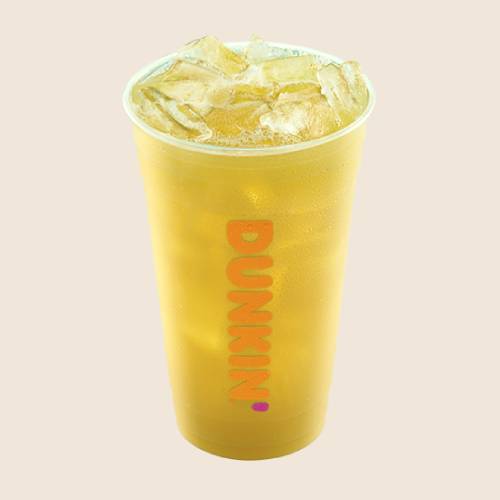 Another great drink for caffeine lovers like us is the Iced Harmony green tea.
I typically order it steeped and then add ice afterwards.
This tea has more caffeine than regular iced green tea. 70 mg of caffeine, to be exact, which is comparable to brewed coffee.
---
Summary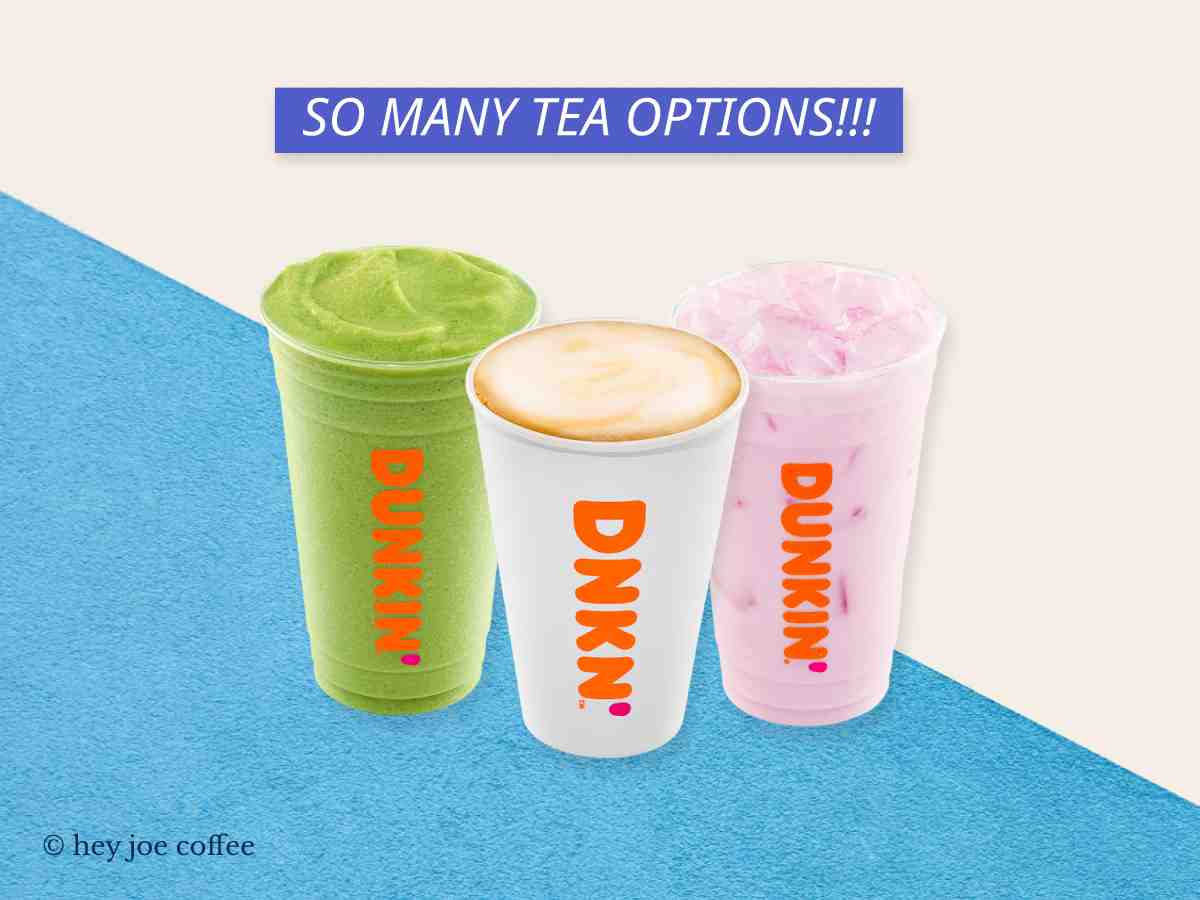 Dunkin' may be well known for its coffees and donuts but its teas do not disappoint.
There is a Dunkin Donuts tea for every mood, moment, and minute. So why not give one of these recommendations a shot the next time you're there?
---
FAQs
What kind of tea does Dunkin Donuts have?
Dunkin Donuts serves many types of teas, all of which can be ordered hot or cold.

They have a wide range of herbal and regular teas that can fit any mood. Their Refreshers offer an energy boost for the day. And the lattes are absolutely delicious. 
Does Dunkin tea have caffeine?
Not all of Dunkin's teas contain caffeine. 

Dunkin's herbal teas such as the Cool Mint or Chamomile Fields do not contain caffeine.

All their green and black tea drinks have varying levels of caffeine. If you're unsure, you can check with the staff.
Verified Sources
Wondering where your info comes from? We totally understand. Hey Joe only obtains our information from reputable sources. Contents from this article are sourced from the following publications: