Are you constantly exploring your palate and eager to try new types of tea? Then you'd love to hear about Palo Azul tea.
Grown for centuries in the Chihuahuan desert, this tea has a unique taste, proven benefits and works amazing at detoxing your body. It's not a tea you get at your local coffee shop, but you can easily source it and prepare it at home.
Read on to find out why you need a cup.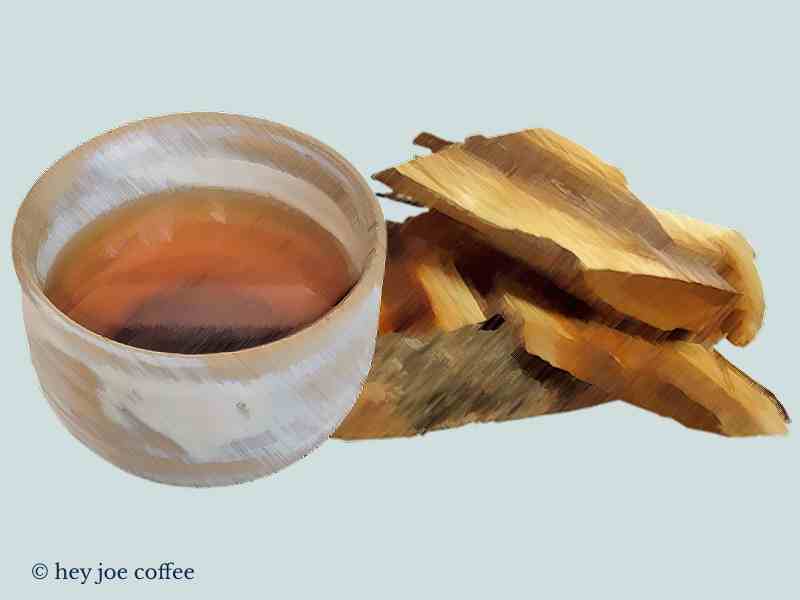 Topics Explored
What Is Palo Azul Tea?
Palo Azul was used as a remedy hundreds of years ago in ancient Mexican medicine.
The name translates to blue stick because the tea has a blue hue at a certain angle. In modern days, the tea is used to help with diabetes, joint, and kidney pain.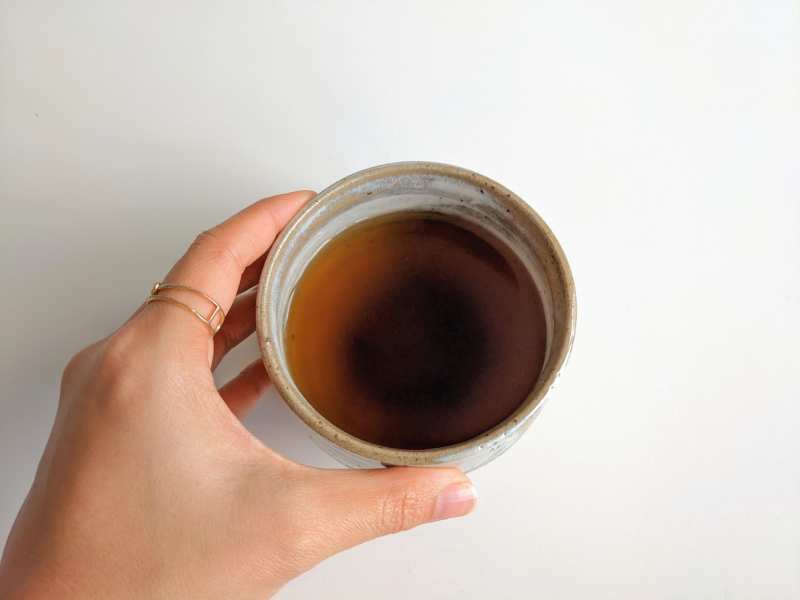 ---
How Much Can You Drink A Day?
There's no official guidance as to how much Palo Azul you can have. Since it's not an official remedy, it doesn't come with a prescription.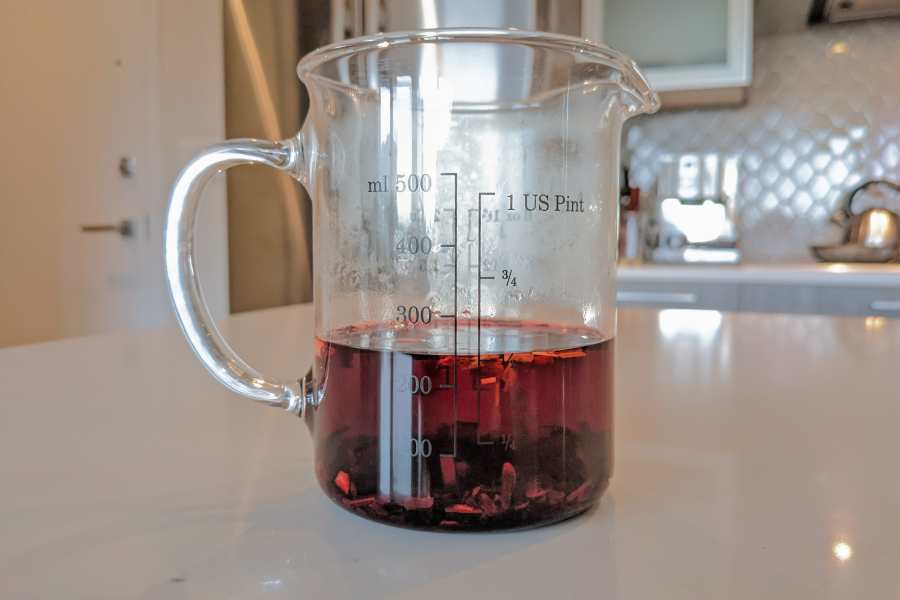 Keeping in mind how we consume coffee and other teas – moderation is key. Try not to overdo it and stick to 2 to 3 cups per day.
---
How To Make Palo Azul Tea?
The process of making this tea is nothing different than other teas. There's no special equipment or ingredients required. All you need is a stove, a pot, and your Palo Azul bark.
Here's how to prepare the perfect cup.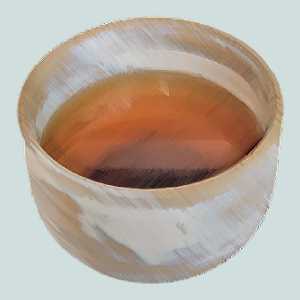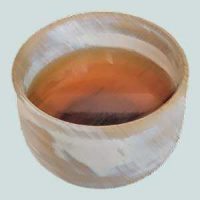 Easy Palo Azul Tea
Palo Azul tea is a centuries old remedy for all types of ailments. Use this simple recipe to brew your first cup. If you're lucky, your tea might even turn blue!
Ingredients
Water: 1 liter
Palo Azul Bark: ⅓ of an ounce (or 1 small bark)
Instructions
We recommend using alkaline water to make the Palo Azul tea. If you use acidic water, you're less likely to get blue-tinted tea.
Start by transferring all your water to a pot and placing it over high heat. Make sure to cover the pot and bring it to a boil.
Once your water is boiling, place one small bark inside and cover. Simmer for 60 minutes with the lid on to prevent evaporation.
If you want stronger tea, you can cook it for an additional 30 minutes or remove the pot and leave the bark inside overnight.
When the tea is made, remove the bark and throw it away. It's no longer usable. Then, strain the tea using a cheesecloth to remove any bark residue.
Your Palo Azul tea is ready! Serve it hot, chilled, or with some ice. Take your cup to the window and see if you can spot the blue hue.
---
What Does It Taste & Look Like?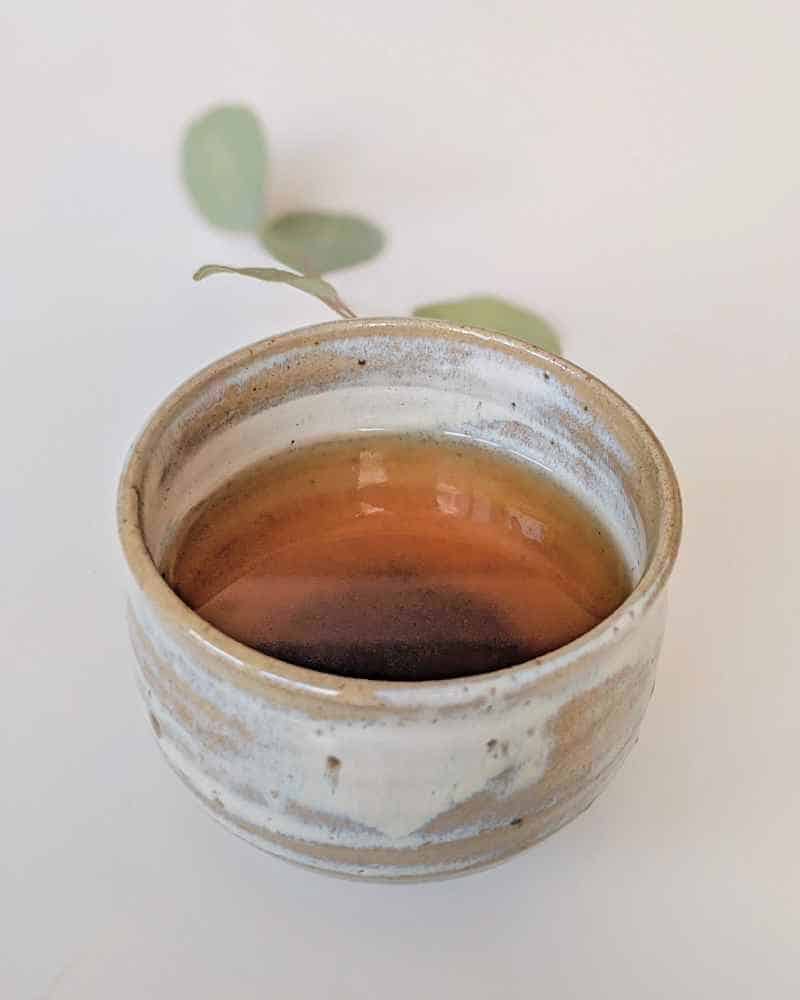 Appearance
The tea has a characteristic brownish-red color due to prolonged cooking. As the name suggests, it does have some blue hue when looked at under direct light.
But the color depends on the tea's quality, the water, and the amount of bark per pot you used. If it doesn't have a blue shade, it might be missing flavonoids.
Flavor
Palo Azul has a unique taste that's a little hard to describe. It's plain but earthy at the same time. If you prefer sweetened tea, you can use some sweetener.
However, the primary goal of this tea is detoxification, so be mindful of how much sugar you'll use.
---
Pros and Cons
Palo Azul is most famous because of its health benefits. What it might lack in taste, it makes in antibacterial, painkilling properties. After all, it's called kidney wood due to its detox power.
Can there be any side effects to all those benefits? Let's find out.
Pros
Improves kidney function
Anti-rheumatic & pain killing properties
Alleviates urinary tract infections
Ease complications of diabetes
---
Benefits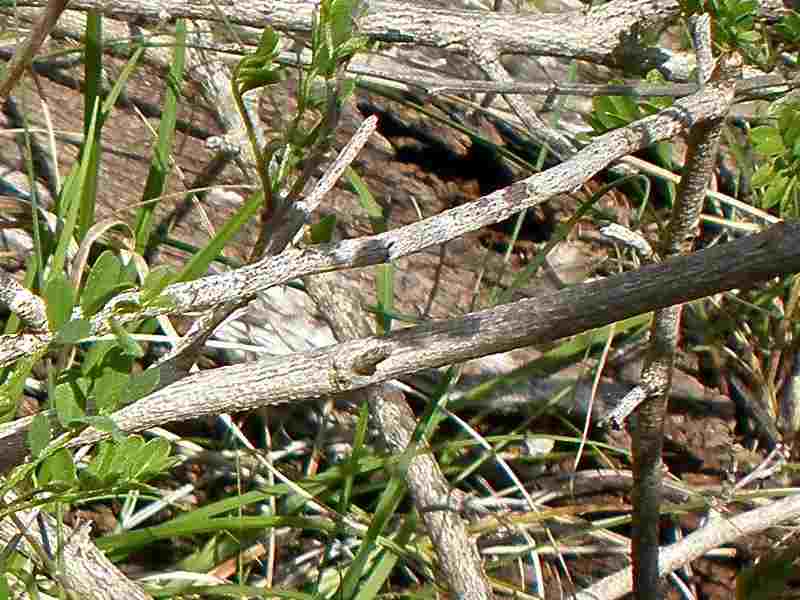 1. Improves Kidney Function
Popular as kidney-wood tea, this tea acts as a kidney cleanser.
It's a natural diuretic that stimulates your body to produce more urine. This leads to flushing out toxins from your body and kidneys. It's a safe method you can use to keep your kidney health in order.
2. Anti-Rheumatic & Pain Killing Properties
Traditional Mexican and folk medicine use this tea for pain management. The tea helps manage the response to inflammations like pain and swelling without side effects from common painkillers.
A study by the Iranian Journal of Pharmaceutical Research(1) shows how the phytochemicals in the bark stop the inflammatory reactions in arthritic rats.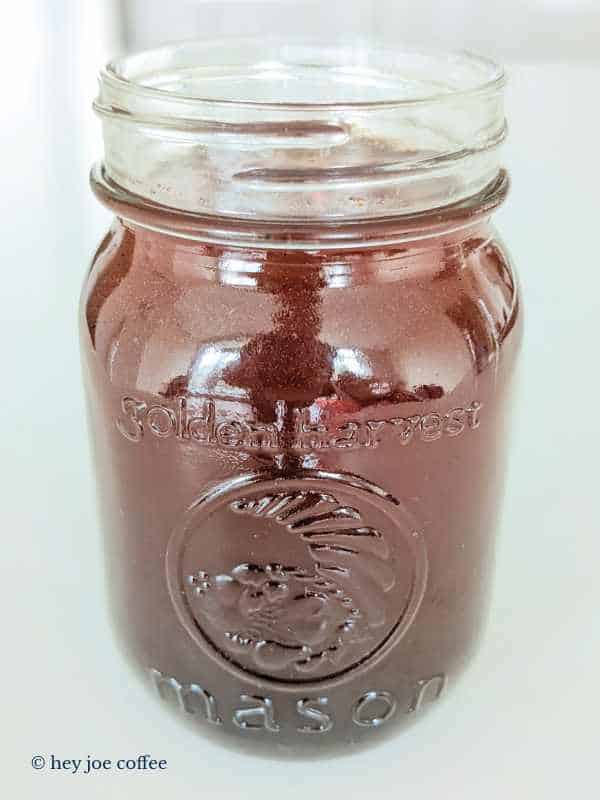 3. Alleviates Urinary Tract Infections
Mexican folk medicine uses the tea to treat kidney and urinary tract issues.
A 2009 study by the British Journal of Biomedical Science(2) tested extracts of the kidney-wood bark against 9 bacterial and 1 yeast strain that cause UTI. The result showed a broad spectrum of antimicrobial properties and proved the effectiveness against common bacteria causing bladder infections.
4. Ease Complications of Diabetes
Palo Azul is known to have a high content of flavonoids. A study conducted by the Potosine Institute and Scientific and Technological Research(3) proved that these flavonoids reduce oxidative stress.
Since this is a major cause of diabetes complications, the tea works as an inhibitor.
---
Side Effects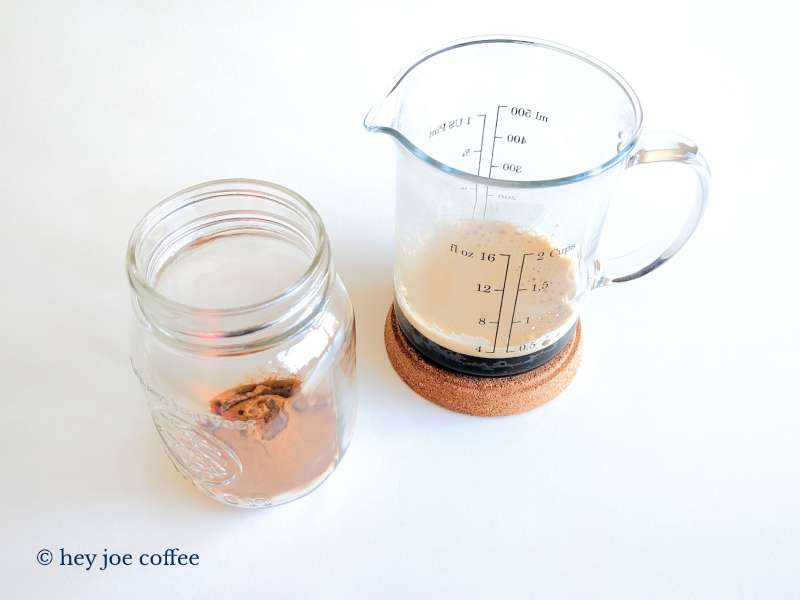 Luckily there are no known side effects to Palo Azul. The same study conducted by the Iranian Journal of Pharmaceutical Research(4) reiterates that tea is not toxic when consumed orally.
There's more scientific study needed, but people do drink it for hundreds of years without complications.
Who Should Not Drink Palo Azul Tea?
There aren't a lot of studies available that explore the safety of Palo Azul consumption in people with different health conditions. There's no data on safe consumption when it comes to pregnancy and lactation, so it's best to avoid it.
Before you introduce this tea to your diet, please consult your health care professional. Any self-medication could lead to complications.
---
Summary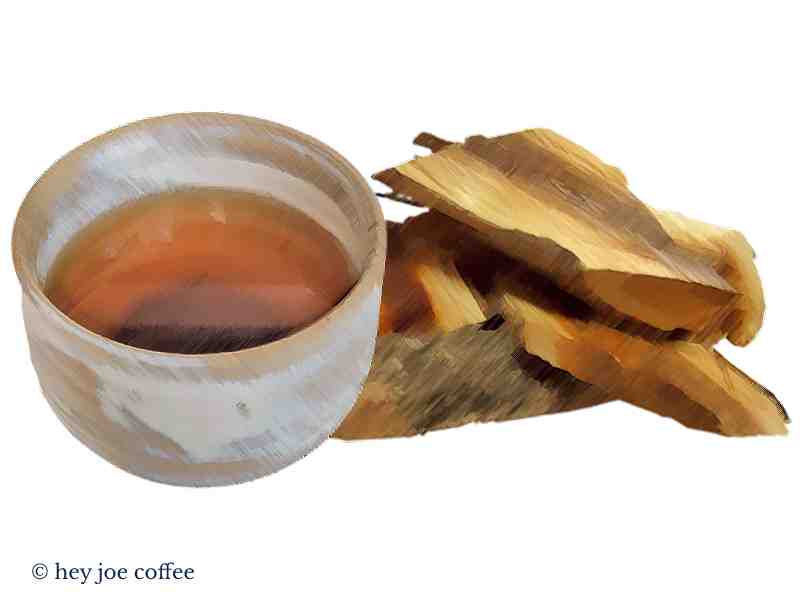 For hundreds of years, Palo Azul tea has been helping communities deal with health problems where modern day interventions are out of reach. Nowadays it's available anywhere, and you can prepare it at home. It features a large number of health benefits and almost no side effects.
The detox properties make it ideal for cleansing your body. In addition, the subtle blue hue makes it a fun drink – almost like you're having a mystical potion!
---
More Questions
What color is Palo Azul tea?
The Palo Azul tea has a regular brownish-red color until you put it under direct light. Then you can see the blue color, which is only a refraction of light.
To see the blue color clearly, use a white mug or a see-through glass. On a gloomy day or in a dark room, use your phone's flashlight, and you'll notice the blue tint.
Where can you buy Palo Azul tea?
Palo Azul is widely available online and in-store. Search for online retailers on Amazon or look in Walmart.
You can also try to buy directly from Mexican or Latin American groceries. The quality is usually better, and you'll support small local vendors.
Verified Sources
Wondering where your info comes from? We totally understand. Hey Joe only obtains our information from reputable sources. Contents from this article are sourced from the following publications: