If you like your lattes sweet and creamy, the Caramel Craze Iced Latte is a great signature latte from Dunkin Donuts.
The sweet flavor of caramel makes this iced coffee drink ideal if you do not like your coffee bitter.
Our posts may contain affiliate links. As an Amazon Associate I earn from qualifying purchases.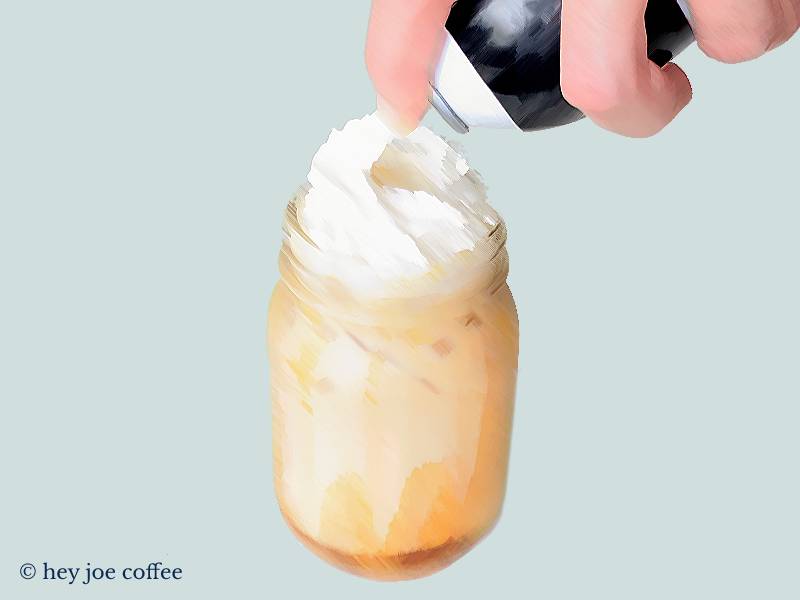 Topics Explored
What is the Caramel Craze Iced Latte?
The Caramel Craze Iced Latte is a latte designed to appeal to caramel lovers. This latte contains rich espresso and whipped cream covered with caramel drizzle and topped with cinnamon sugar.
This iced latte makes for a delicious pick-me-up drink if you like your lattes sweet and creamy with tasty notes of caramel.
Dunkin Donuts launched three new signature lattes in April 2019 including the Caramel Craze, Blue Berry Crisp, and the Cocoa Mocha.
These signature drinks were created to allow espresso lovers to get their favorite coffee in fun and exciting flavors to suit different taste buds.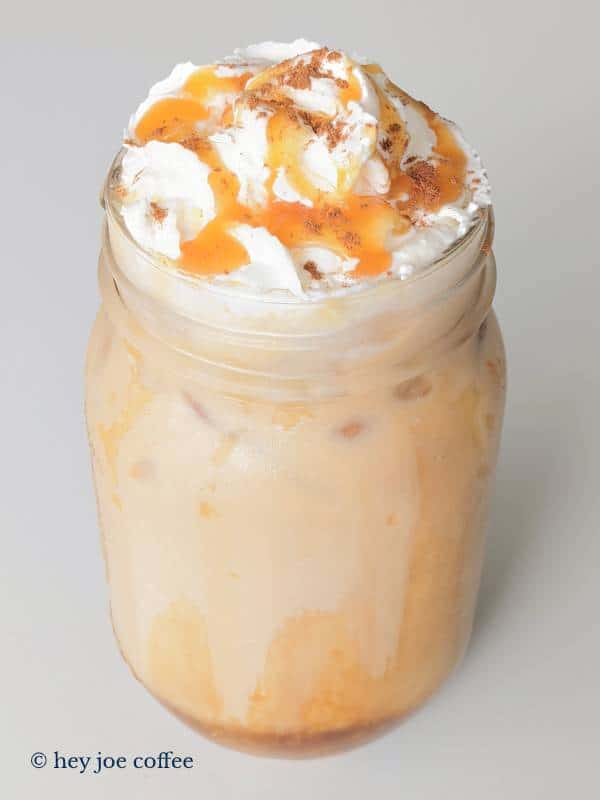 Caramel Craze Iced Latte Calories
A medium Caramel Craze Iced Latte from Dunkin Donuts contains 410 calories.
Apart from espresso, this latte also contains whipped cream, milk, and added sugars which make up the calorie count in this caramel flavored drink.
There is a skimmed milk option for those who do not prefer whole milk.
---
What Does the Caramel Craze Iced Latte Taste Like?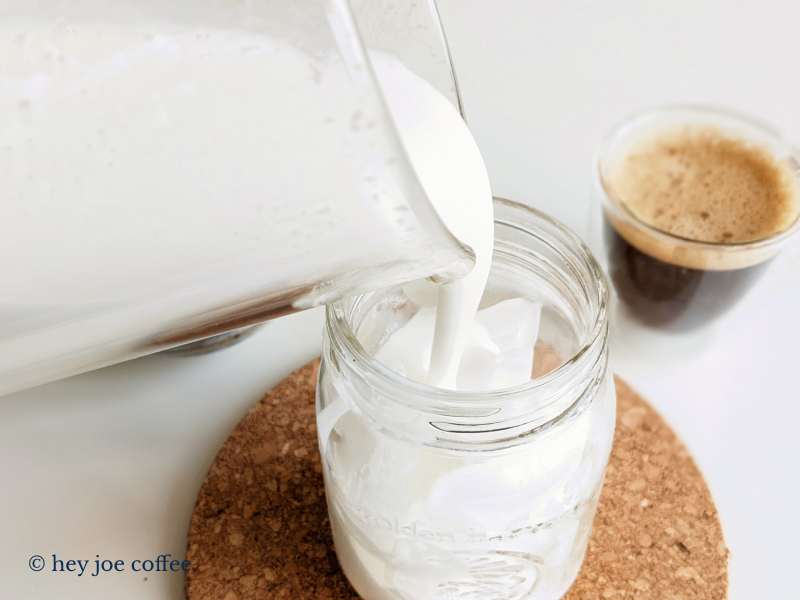 Appearance
This signature latte is a creamy light brown drink with the texture and appearance of your typical milk coffee with ice.
This caramel-rich latte is topped with whipped cream which is covered in streaks of delicious light brown caramel drizzle.
Flavor
The addition of caramel and cinnamon sugar to the iced latte gives it a sweet creamy taste.
The sweetness of the caramel balances out the bitter taste of espresso, making this latte ideal for coffee lovers who prefer their coffee on the lighter side.
---
Other Iced Signature Lattes
Dunkin Donuts also has other signature lattes to appeal to different palettes. Dunkin's signature lattes combine rich espresso with different flavors such as blueberry, caramel, or mocha to create delicious coffee drinks.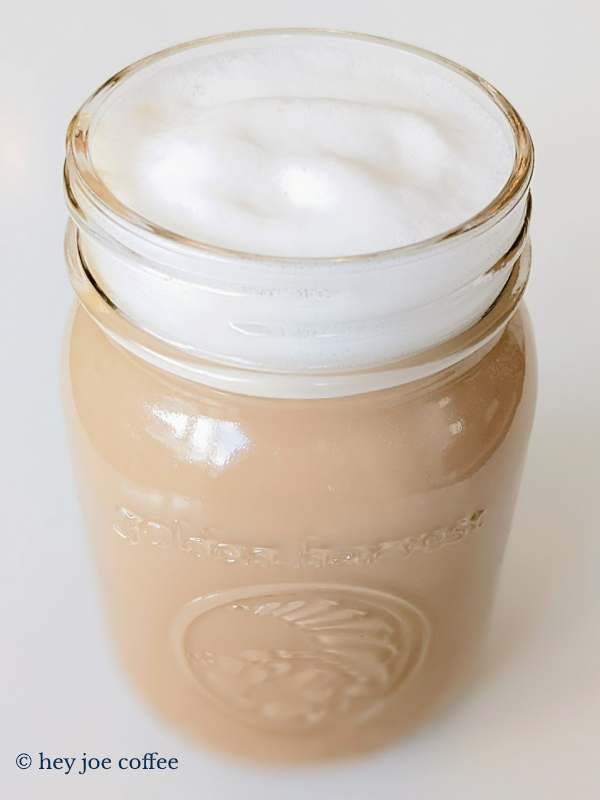 1. Cocoa Mocha
For chocolate lovers, Dunkin's Coca Mocha contains rich espresso, creamy milk, and whipped cream topped with a drizzle of mocha and chocolate powder.
If you love the rich taste of mocha, the Dunkin Cocoa Mocha is a great choice.
2. Salted Caramel
The Dunkin Salted Caramel Latte is a sweet and salty latte that contains rich espresso mixed with milk and salted caramel flavor, whipped cream, caramel drizzle, and cinnamon sugar.
It is perfect if you want a caramel latte that combines sweet and savoury flavors.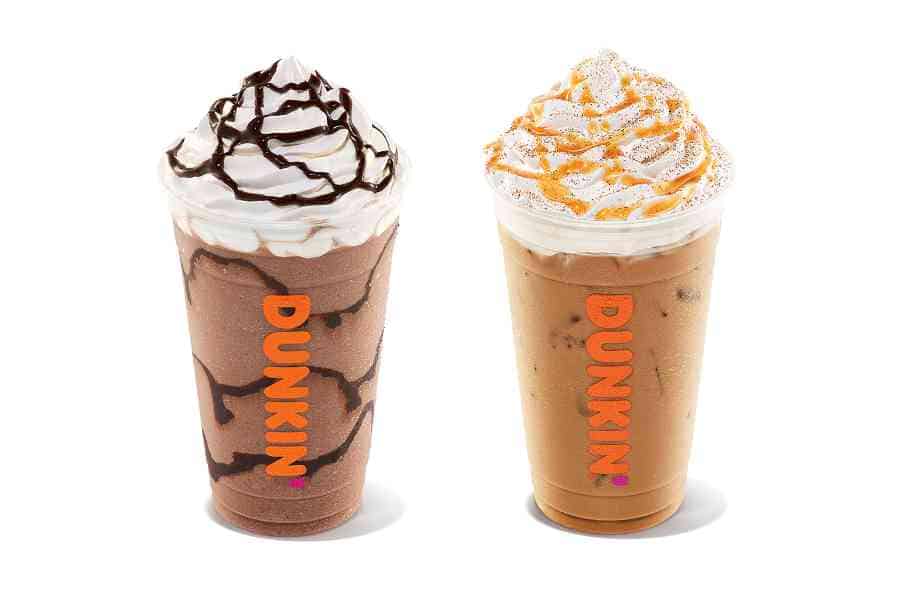 3. Other Flavors
Dunkin's range of Lattes is wide and varied and also includes flavors like Frosted White Chocolate, Toasted Gingerbread, Holiday Eggnog, and Merry Mocha Mint.
All lattes are available either hot or cold. 
Some flavors like the Holiday Eggnog are seasonal so they may not be available all year round.(1)
---
How to Make the Dunkin Caramel Craze Iced Latte
If you are wondering how to make the Caramel Craze Iced Latte at home, you can easily whip up some with just a few ingredients. This simple recipe will come in handy when you need to make a quick pick-me-up drink.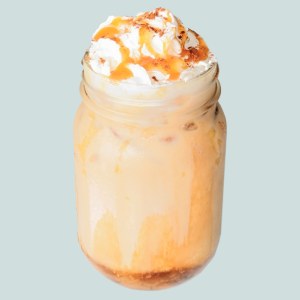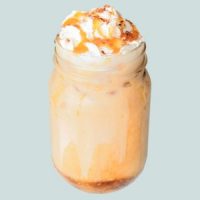 Dunkin Caramel Craze Iced Latte (Foolproof)
Yield:
1 serving (~16 oz)
If you love your espresso sweet and creamy, follow this simple step-by-step recipe on how to make the Caramel Craze Iced Latte. 
Ingredients
Milk: 6 oz
Whipped Cream
Cinnamon Sugar (to finish)
Ice
Instructions
Start by pulling 2 shots of espresso with your coffee machine. While the espresso is still hot, add the caramel syrup. Set it aside to cool.
Next, froth your milk using a milk frother. Since you are making an iced latte, skip the steam wand since it heats up the milk during frothing.
Take a glass and put some ice in it ensuring that you leave enough room for the rest of the ingredients. Now take the frothed milk and pour it over the ice.
Grab the brewed espresso and pour it gently over the frothed milk. Stir lightly to combine or leave it as is if you like the layered look.
Once you have your iced latte mixture, take your whipped cream and top it off.
Garnish the drink with the caramel drizzle and cinnamon sugar to finish. Serve cold and enjoy.
Notes
* I use Torani Classic Caramel Syrup but you can use any caramel-flavored syrup available in retail stores.
** Make sure your espresso is strong so the coffee flavor shines through!
---
Dunkin Caramel Craze Iced Latte Recipe: Items You'll Need
---
Final Words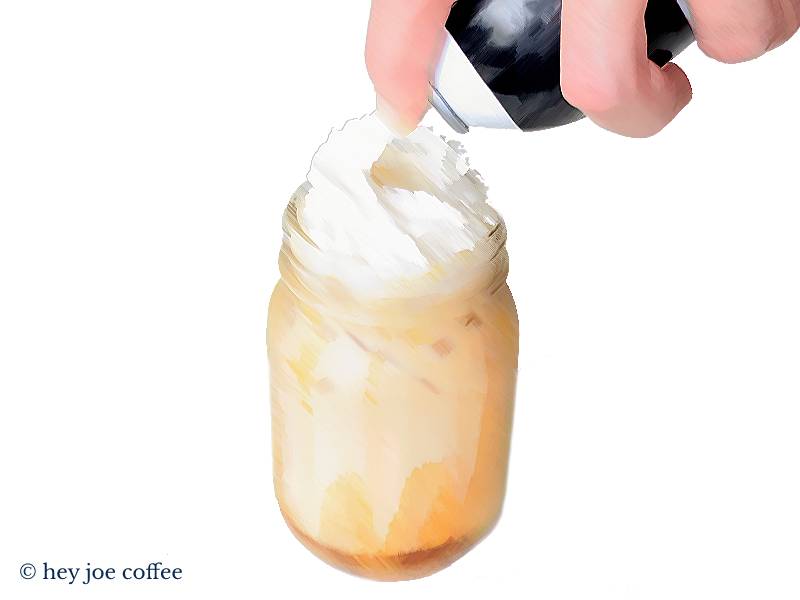 This signature iced latte from Dunkin combines the sweet taste of caramel with the rich taste of espresso for a delicious pick-me-up drink.
The delicious creamy texture makes for a refreshing iced latte that is one of Dunkin's top selling beverage.
---
FAQs
Does Dunkin still have the Caramel Craze Latte?
Yes, Dunkin still has the Caramel Craze Iced Latte. This latte is one of Dunkin's signature lattes and is made using espresso, milk, whipped cream, caramel syrup, and cinnamon sugar. You can also order it hot instead of iced depending on your preference.
Is the Caramel Craze Latte sweet?
Caramel Craze Latte is sweet because it contains caramel and cinnamon sugar which infuses sweetness into the latte balancing out the bitter taste of espresso. This latte is a great choice for those with a sweet tooth.
Verified Sources
Wondering where your info comes from? We totally understand. Hey Joe only obtains our information from reputable sources. Contents from this article are sourced from the following publications: