It's not only the cozy atmosphere that draws the crowds to Starbucks each morning. For regulars, part of the appeal lies in the Starbucks Rewards program and their signature handcrafted beverages. But, what is a handcrafted drink at Starbucks exactly and how can you use your rewards to claim one of those for free?
Our posts may contain affiliate links. As an Amazon Associate I earn from qualifying purchases.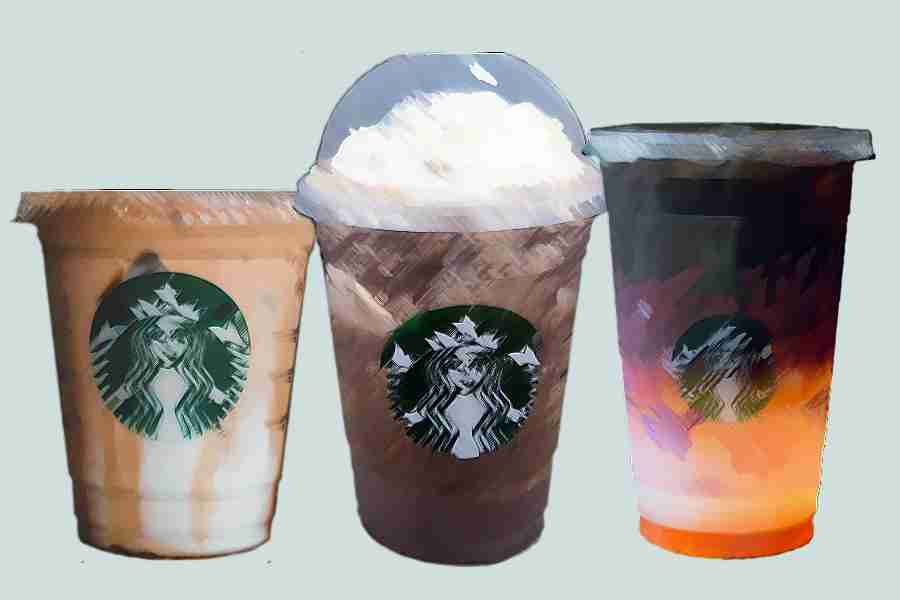 If you're a member of the Starbucks Rewards Program chances are you want to exchange your stars for a handcrafted beverage.
And yet it's not clear what makes a particular drink 'regular' or 'handcrafted'.
This article will hopefully help clear up the confusion and get you the best value in exchange for your hard-earned stars.
(Note: This is article is accurate at the time of writing; Starbucks can change their terms or beverages availability at any given point in time. Always check the program's T&Cs for up to date information.)
Topics Explored
Background: Starbucks Rewards Program
The Starbucks Stars is a loyalty program(1) where each customer gets a certain amount of stars for a dollar they spend at the shop.
The unique thing about the stars is their redemption program – there's a chart with all the different ways you can make the most of the stars, like free refills, add-on, etc.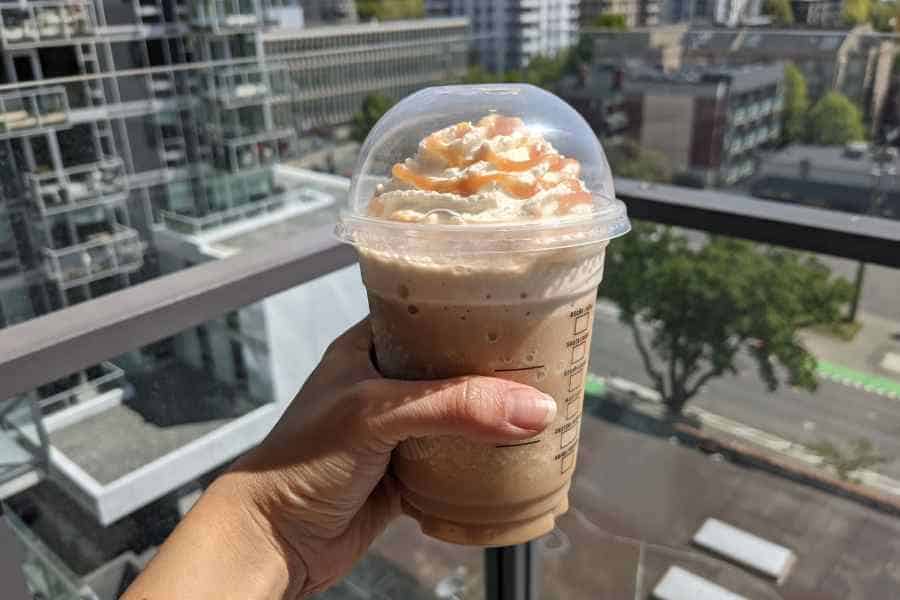 There are many ways you can earn Starbucks Stars(2). Every time you make a purchase, you earn a certain amount of stars for every dollar spent.
But that's not all! There are also promotions that you can sign up for to get thousands of introductory stars just by enrolling.
Keep an eye out for those and watch your stars add up!
How Many Stars For a Handcrafted Drink?
A handcrafted drink will cost you 150 Stars which is between $38 and $75 spent through qualifying purchases. Prices of drinks vary depending on location, but you can generally get around 5 -10% return on your amount spent.
A handcrafted drink paid with stars can include add-ons, extra shots, and the price in stars applies to any size of the drink. So think about how else you can 'pimp up' your beverage for free.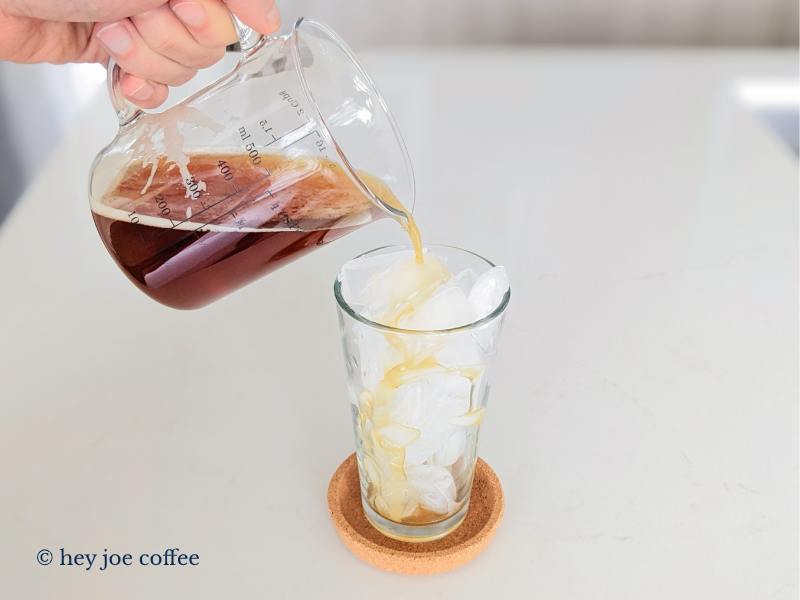 ---
What is a Handcrafted Drink at Starbucks?
Frequent Starbucks customer? Chances are you've ordered a handcrafted beverage at some point.
Basically, a handcrafted beverage is any drink that is made behind the counter, such as lattes, frappuccinos, or iced teas. Of course, there are a few exceptions, but we'll do our best to explain them below.
*** Always check with your barista to confirm if your beverage is handcrafted before ordering ***
1. Espresso Based Drinks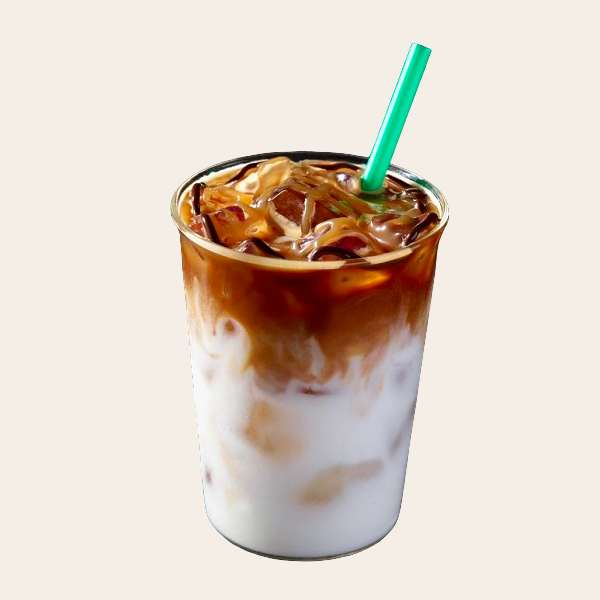 As long as the drink has an espresso shot, it's a handcrafted drink! Espresso-based drinks are an excellent morning pick me up. They include a variety of more basic espresso drinks to more unique items like the Cinnamon Dolce Latte.
Pro Tip:
For 150 stars, you can also add as many espresso shots as you like!
If you don't feel like a handcrafted beverage, you can always redeem a brewed coffee for 50 stars.
You can find the full list of handcrafted espresso-based drinks listed on the Starbucks website or their in-store menu(3).
List of Handcrafted Espresso Drinks
Espresso
Espresso Con Panna
Caffè Americano
Cappuccino
Irish Cream Americano
2. Blended Beverages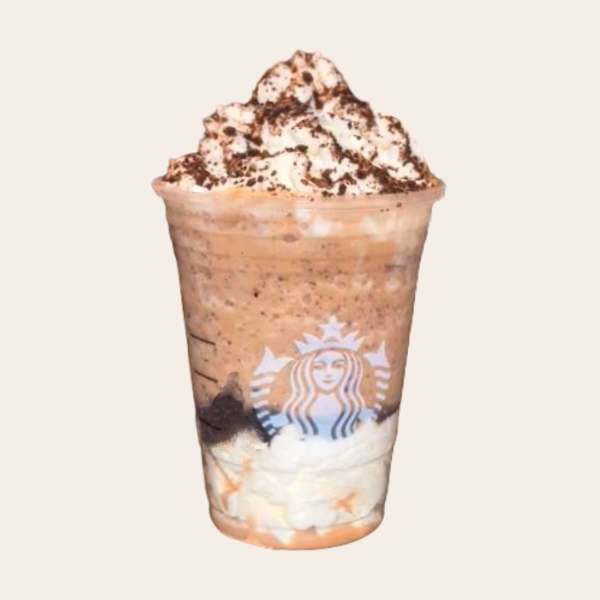 One of Starbucks' most popular beverage is the Frappuccino. And thankfully, it's considered a handcrafted beverage too. It's a great choice when you're looking to treat yourself to a more substantial, dessert-like drink.
Pro Tip:
The frappuccinos are one of the most expensive drinks at Starbucks so getting one with your stars is a great value.
Here is a pretty comprehensive list of blended beverages but you can always find the a list of changing blended beverages on their site(4).
List of Handcrafted Blended Beverages
Chocolate Cookie Crumble Frappuccino
Espresso Frappuccino
Caffè Vanilla Frappuccino
Caramel Frappuccino
Java Chip Frappuccino
Chai Crème Frappuccino
Pistachio Coffee Frappuccino
Mocha Frappuccino
Matcha Crème Frappuccino
Vanilla Bean Crème
3. Iced Coffees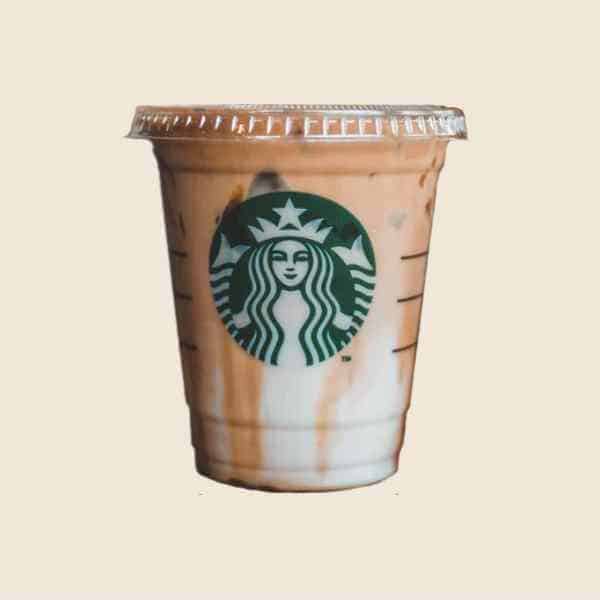 Iced coffees are every fan's go-to refreshment on a hot day and are classed as handcrafted drinks. They include the popular cold brew and nitro versions.
Pro Tip:
In some stores, brewed coffees with ice are excluded from the handcrafted drinks menu, so make sure to ask first.
List of Handcrafted Iced Coffees
Cold Brew Coffee
Pumpkin Cold Foam Cold Brew
Nitro Cold Brew
Vanilla Sweet Cream Nitro Cold Brew
Iced Caffè Americano
Iced Shaken Espresso
Iced Oat Latte
Iced Pistachio Latte
Iced Caramel Macchiato
Iced Caffè Mocha
4. Iced Teas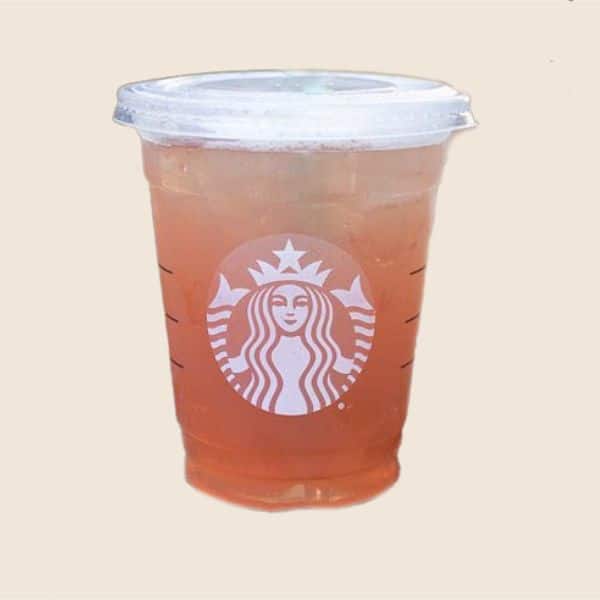 If you're not a big coffee drinker, you'd be happy to know that the iced teas are considered handcrafted drinks too!
Bottled teas are however not covered under this category.
Pro Tip:
Opt for handmade iced black, green, or herbal tea. In fact, go crazy with some of the more unique flavors like guava or matcha lemonade.
List of Handcrafted Iced Teas
Iced Black Tea
Iced Black Tea Lemonade
Iced Royal English Breakfast Tea Latte
Iced London Fog Tea Latte
Iced Chai Tea Latte
Iced Green Tea Lemonade
Iced Matcha Lemonade
Iced Peach Green Tea Lemonade
Iced Matcha Tea Latte
Iced Passion Tango® Tea Lemonade
5. Cold Drinks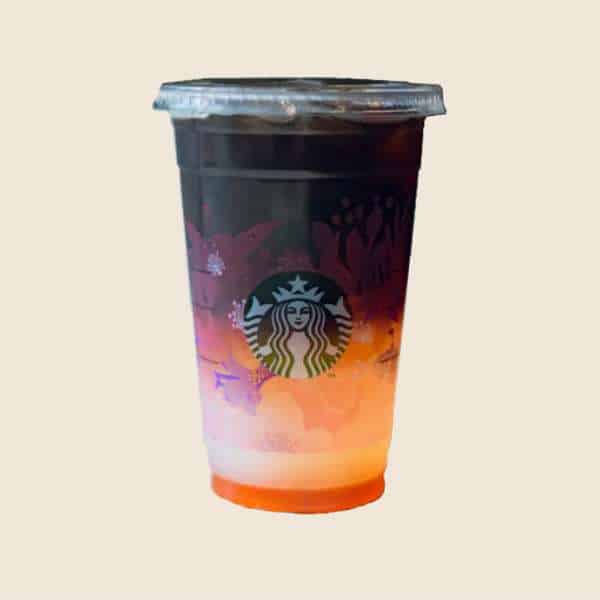 If you're not feeling like iced coffee or iced tea, then cold drinks are your go-to handcrafted beverages.
Cold drinks are a high-value item you should consider purchasing with your Starbucks Stars.
Pro Tip:
Cold drinks can get pretty expensive if you get creative; just think of an iced pineapple matcha drink.
The cold handcrafted drinks include refreshers but exclude bottled water, milk, and juices.
List of Handcrafted Cold Drinks
Pink Drink
Lemonade
Star Drink
Kiwi Starfruit Refreshers
Dragon Drink
Mango Dragonfruit Lemonade
Very Berry Hibiscus Refreshers
Violet Drink
Blended Strawberry Lemonade
6. Seasonal Beverages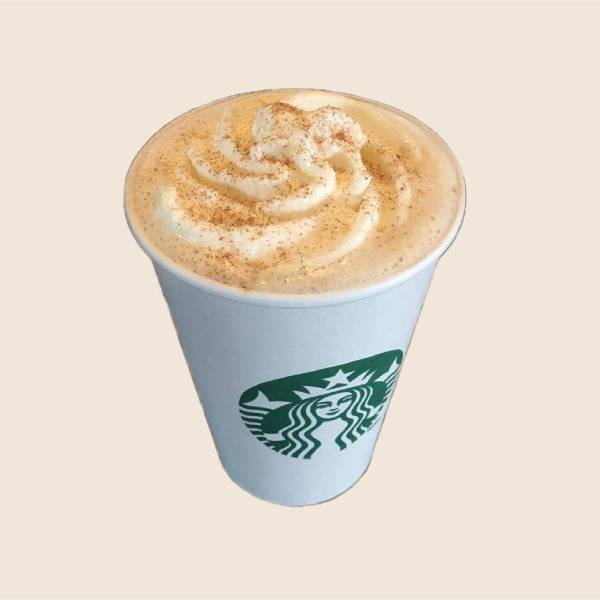 Seasonal beverages' availability mainly depends on your location and the time of the year.
They switch beverages by occasion like Christmas or by seasons like fall or spring. So don't insist on ordering a pumpkin spice latte at the height of summer!
Pro Tip:
Make sure to check the featured menu on the website to know what's available at the moment.
Check Starbucks' featured menu(5) to know what seasonal beverages are available in your area. Remember, this list of handcrafted beverages will change often!
List of Seasonal Beverages
Pumpkin Spice Latte
Pistachio Latte
Toffee Nut Latte
Peppermint White Chocolate Mocha
Sugar Cookie Oat Latte
Star Drink
Pink Drink
Peppermint White Chocolate Crème Frappuccino
Mocha Cookie Crumble Frappuccino
Vanilla Sweet Cream Cold Brew
7. Other Beverages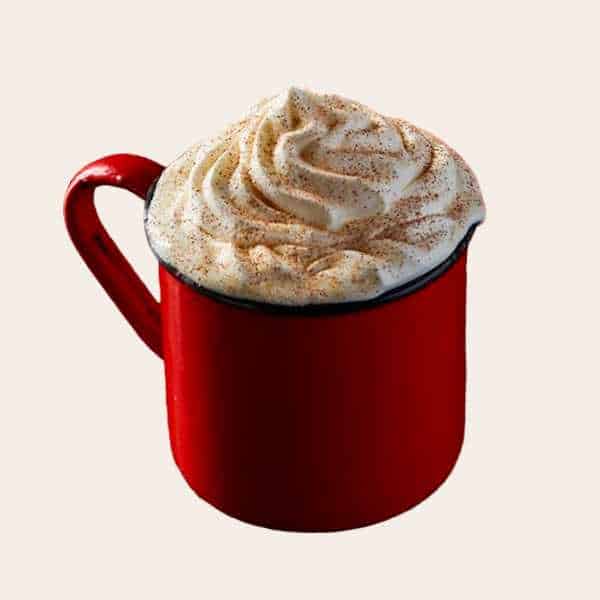 Other Starbucks handcrafted drinks include steamers and specialty hot teas. If you're not into cold drinks or coffee, these two categories will suit your taste.
Pro Tip:
Steamers include a variety of beverages great for kids like Vanilla Creme, steamed apple juice, and more.
---
Starbucks Staples
Consider making your own Starbucks drink at home? Here are the most commonly used tools and ingredients in Starbucks beverages.
---
What Size Drink Can I Get With Starbucks Rewards?
You've redeemed stars for your drink, so what size does it come in? Whether you're getting a drink for 50 or 150 stars, all customizations, including the size, are included(6). You can get a Tall, Grande, Venti, or Trenta as long as the drink comes in that size – note, frappuccinos don't come in Trenta.
Pro tip – order the largest handcrafted beverage available with your rewards and split it among friends or family.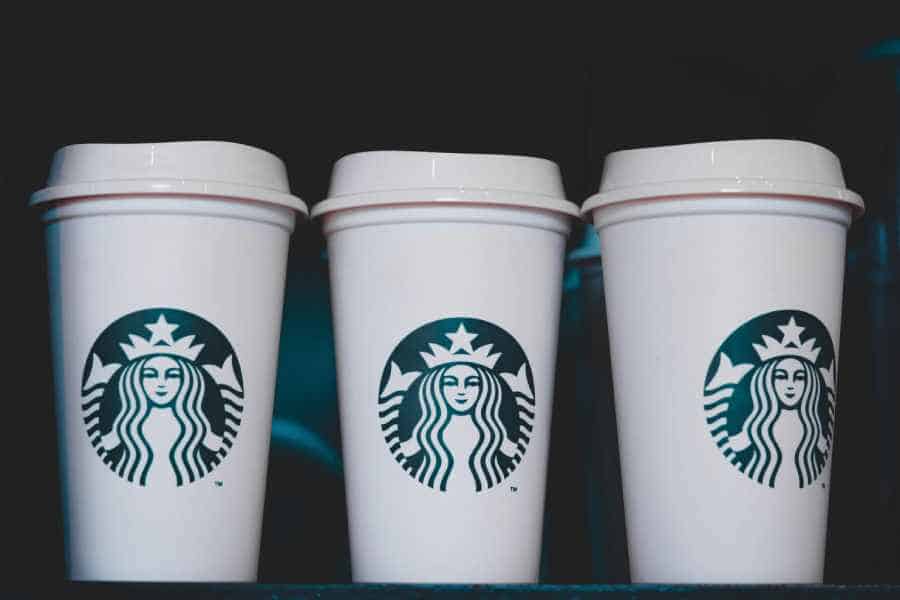 ---
What are NOT Handcrafted Drinks?
The list of handcrafted drinks is long, but there are still many items that aren't handcrafted.
They aren't worth your star redemption or they don't qualify based on Starbucks' policy.
By not worth it, we mean – you're not getting the best value, or you simply don't want to redeem 150 stars for a basic drink.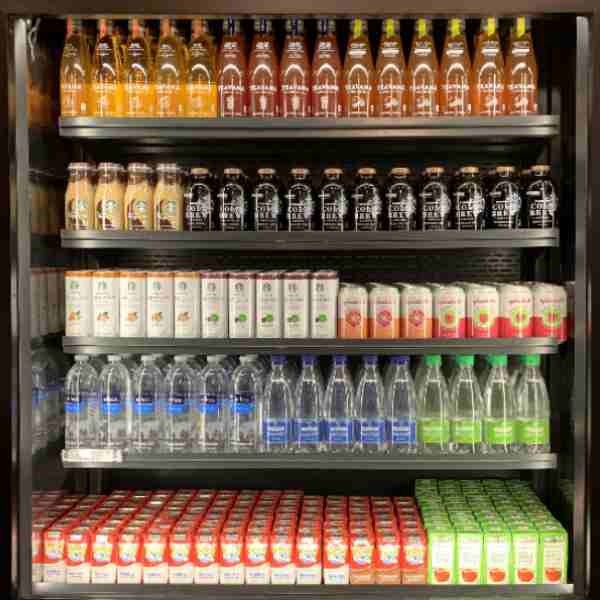 1. Pre-packaged Drinks & Alcoholic Beverages
Bottled drinks like coffee, tea, water, milk, and juices are not part of the rewards program. It's the items you can see in the fridge as you enter the store.
Starbucks used to offer alcoholic beverages such as beer and wine but they have largely been discontinued. However, even if your store still offers them, they're still not available for purchase with star redemption. What a shame!
2. Regular Coffees & Teas
Some experienced Starbucks Rewards hackers try to maximize the drink's value by using the add-ons included, like extra shots and syrups.
Depending on some stores and the barista, these drinks can be considered 'handcrafted', but they're not worth it if you're trying to get the best value out of your Starbucks rewards.
---
Summary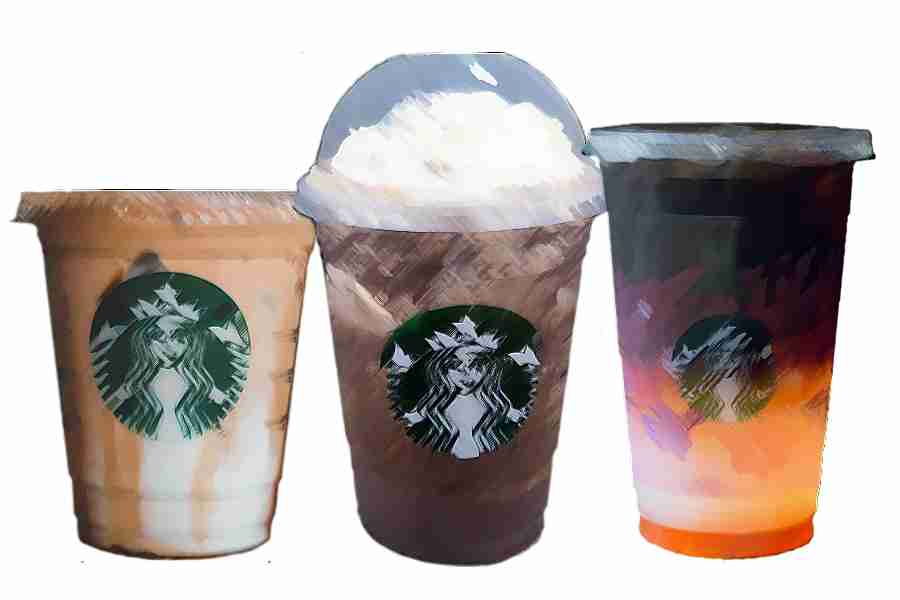 You can use the information we've shared as a guide for what is a handcrafted drink at Starbucks, but bear in mind that this is only accurate at the time of writing.
Starbucks reserves the right to change the terms or remove beverage availability at any time. If you're unsure if a drink is considered handcrafted, ask your barista!
---
Verified Sources
Wondering where your info comes from? We totally understand. Hey Joe only obtains our information from reputable sources. Contents from this article are sourced from the following publications: