For the longest time, coffee pulp and husks were just unusable leftovers. Until brewers discovered cascara, a tea made with this byproduct that promises to elevate every dull cup.
We are here to talk about cascara and reveal what goes in the cascara topping you know and love from Starbucks. And yes, we will even teach you how to make it at home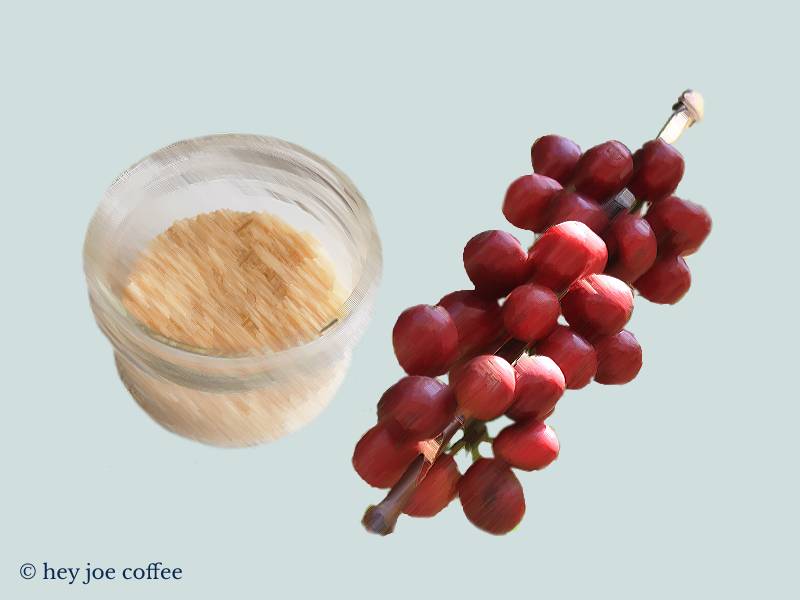 Topics Explored
What is Cascara?
Cascara is the outer shell of the coffee bean, like a pulpy peel. It was discarded as compost in the past since people didn't find other practical uses.
Today these peels are dried and used to brew tea or produce cascara extract. The taste comes closer to a tangy tea rather than coffee.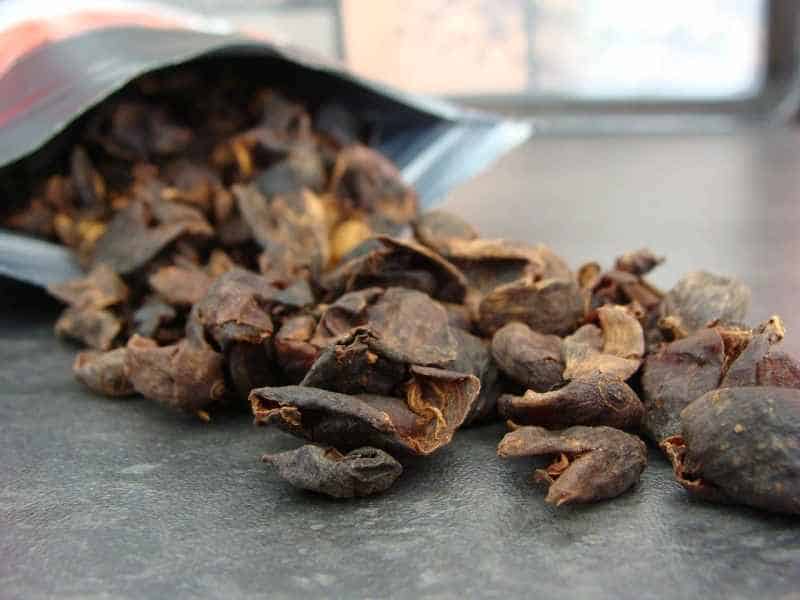 Cascara was sold freely in Europe until 2018 when a new law by the European Food Safety Authority banned its use. The reason was the lack of research and bad results in animals.
However, cascara was administered as animal feed in these tests, not as a beverage. New applications verify its safety, but cascara-infused beverages' approval is still pending.
What is Cascara Topping?
Starbucks is one of the main innovators in the coffee industry, so it was expected for them to hop on the cascara trend. At their coffee shops, you can get a latte topped with cascara topping(1).
This topping is sugar mixed with cascara extract. It has that zesty flavor that pairs great with the sweetness.
---
What Does Cascara Topping Taste Like?
The topping is made with sugar and coffee cherry extract. It tastes sweet, fruity, and a little tangy. It has a subtle maple flavor with fruity notes.
It's slightly crunchy, which makes it perfect as a final touch over foamy lattes. Some lattes even come with cascara syrup!
---
Starbucks Cascara Topping Recipe (Copycat)
We have good news if you want to try the Starbucks cascara topping with your homemade lattes.
The topping is relatively easy to make, and you can even use it with other coffees. The hardest part is sourcing the cascara extract!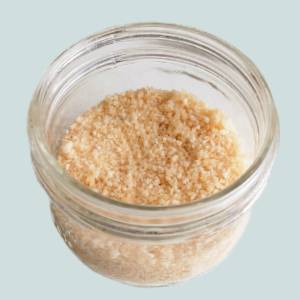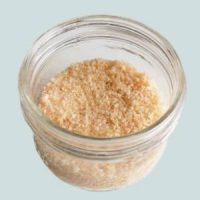 Starbucks Cascara Topping Recipe
Total Time:
1 day
5 minutes
This recipe takes less than 5 minutes to make, and you can customize it to yield a larger or smaller batch. It stores well in airtight containers, so you'll have cascara topping for days!
Ingredients
Granulated Sugar: 2 cups
Cascara Extract**: 2 tbsp
Instructions
Get a larger ziplock bag or another freezer bag that seals well. We're going to shake it, so you'll want to avoid a sugary mess.
Add 2 cups of sugar to the ziplock bag.
Now, add the cascara extract to the bag. If you want a more intense cascara flavor, add up to 3 tbsps of extract to your batch.***
Carefully close the bag and shake it vigorously for a minute so the extract can coat almost each sugar particle. Open the bag, and you'll notice how the sugar is in soft clumps.
Transfer the sugar to an airtight jar and let it sit for a few days in a cool and dry place. The flavor intensifies with time. Then, sprinkle on your latte and enjoy!
Notes
* Each serving is around 1 tablespoon
** If you can't find cascara extract, you can make it yourself by sitting 1/3 cup dried cascara in 1 cup of vodka for 6 weeks.
*** High humidity can lead to excess moisture. Use a maximum of 2 tablespoon of liquid extract if you live in a temperate climate.
---
Final Words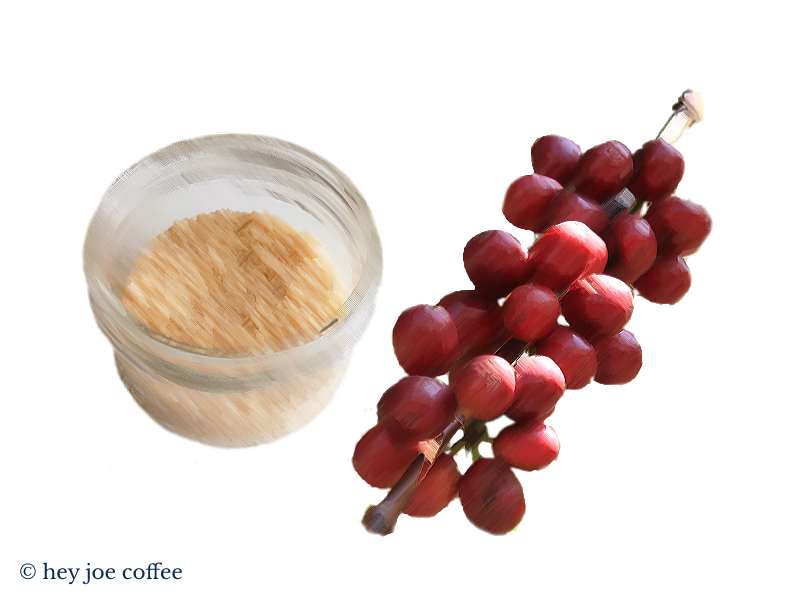 If you're up for trying something new that not many people are aware of, then the cascara topping is your next barista project. These coffee bean husks pack a unique flavor that's far from anything you've tried before.
Make this topping at home and surprise your guests, or spoil your own taste buds.
---
FAQs
Is cascara tea or coffee?
The taste of cascara comes closer to tea rather than coffee. You can even purchase and brew cascara as tea. As an extract or syrup, it can be used in coffees to elevate the taste.
Cascara tea tastes somewhat of hibiscus tea; it's tangy and fruity.
Is cascara topping still available at Starbucks?
The cascara topping was introduced in 2017 as a finishing touch of the cascara latte. However, the cascara latte is no longer available at Starbucks.
Since then, the topping was slowly phased out, so it might be hard to find a shop that has it in store.
Verified Sources
Wondering where your info comes from? We totally understand. Hey Joe only obtains our information from reputable sources. Contents from this article are sourced from the following publications: