Does Starbucks have hot chocolate? Never has there been a more ridiculous question. Absolutely!
If you like melt-in-your-mouth, chocolaty goodness then I cannot tell you how much you will love it.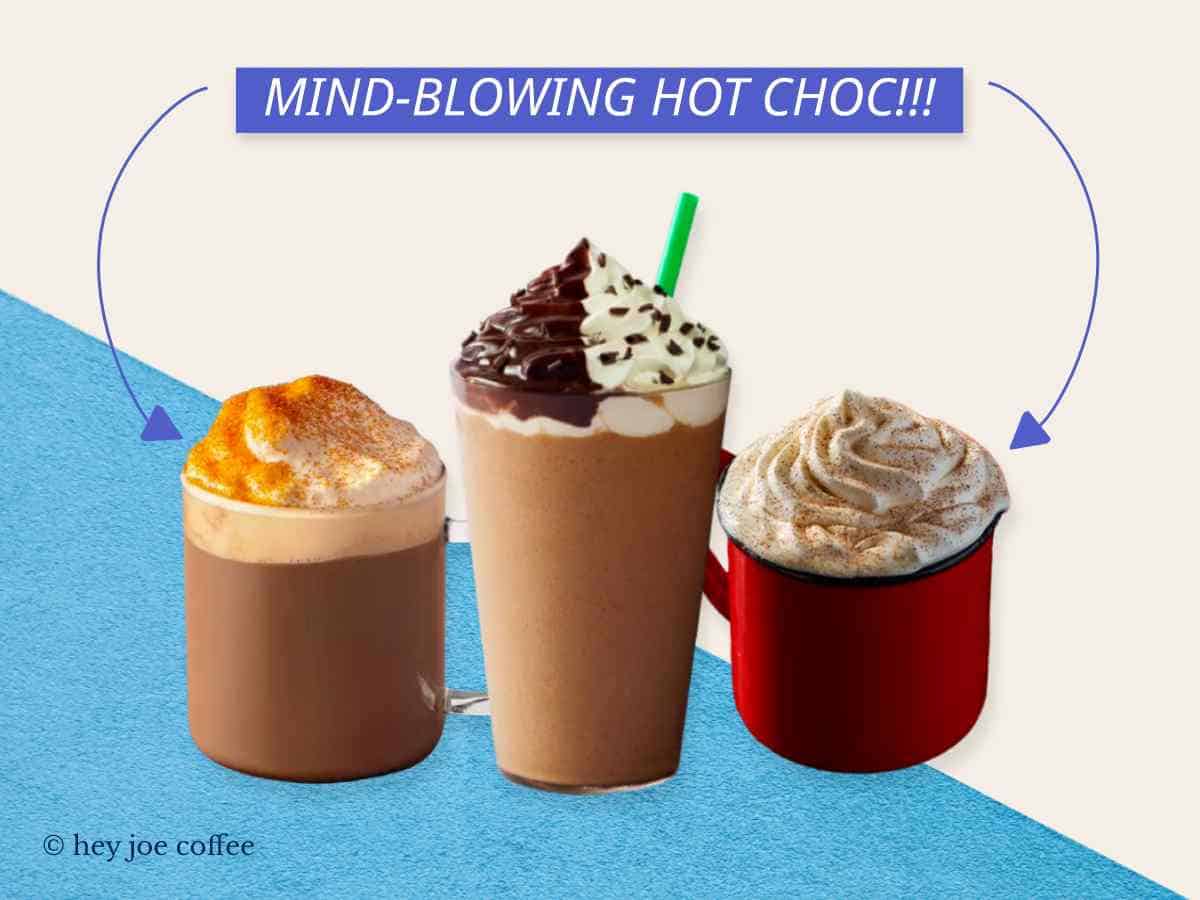 Topics Explored
Does Starbucks Have Hot Chocolate?
Starbucks has its classic hot chocolate. If you're a little more adventurous, their seasonal hot chocolates like the salted caramel hot chocolate are also gooey-good.
Starbucks' mocha hot chocolate is my absolute favorite. You get a little bit of coffee, a little bit of milk, and a whole lot of chocolate!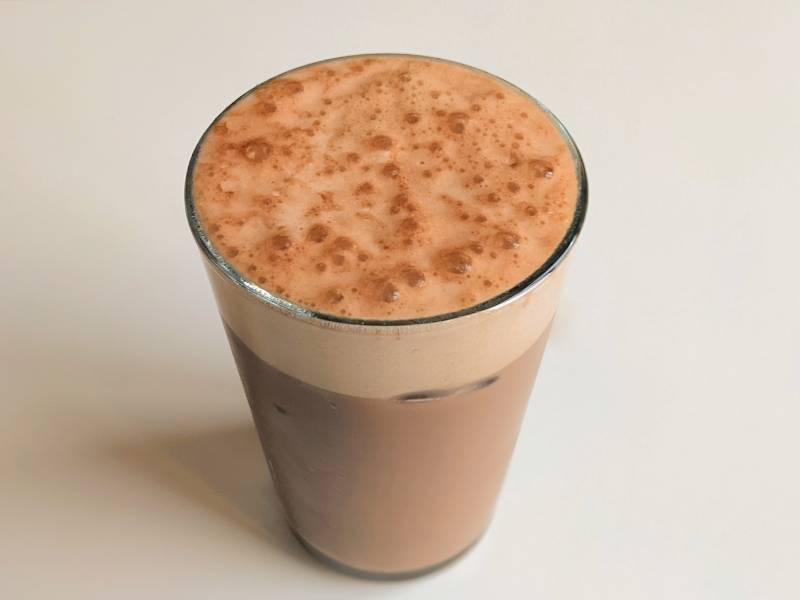 Starbucks has been a champion in providing customers with high-quality coffee.
It was a no-brainer to add hot chocolate to the menu.
First invented by the Mayans in 500 BC, this classic drink has deep roots in South America.
3 Types Of Starbucks Hot Chocolate
Starbucks provides two classic hot chocolates, regular and white chocolate.
There's a third variety, which is mocha. A mocha combines any of the hot chocolates above with a coffee.
I would recommend the dark chocolate mocha to anyone with a chocolate craving.
---
Does Starbucks Hot Chocolate Have Caffeine?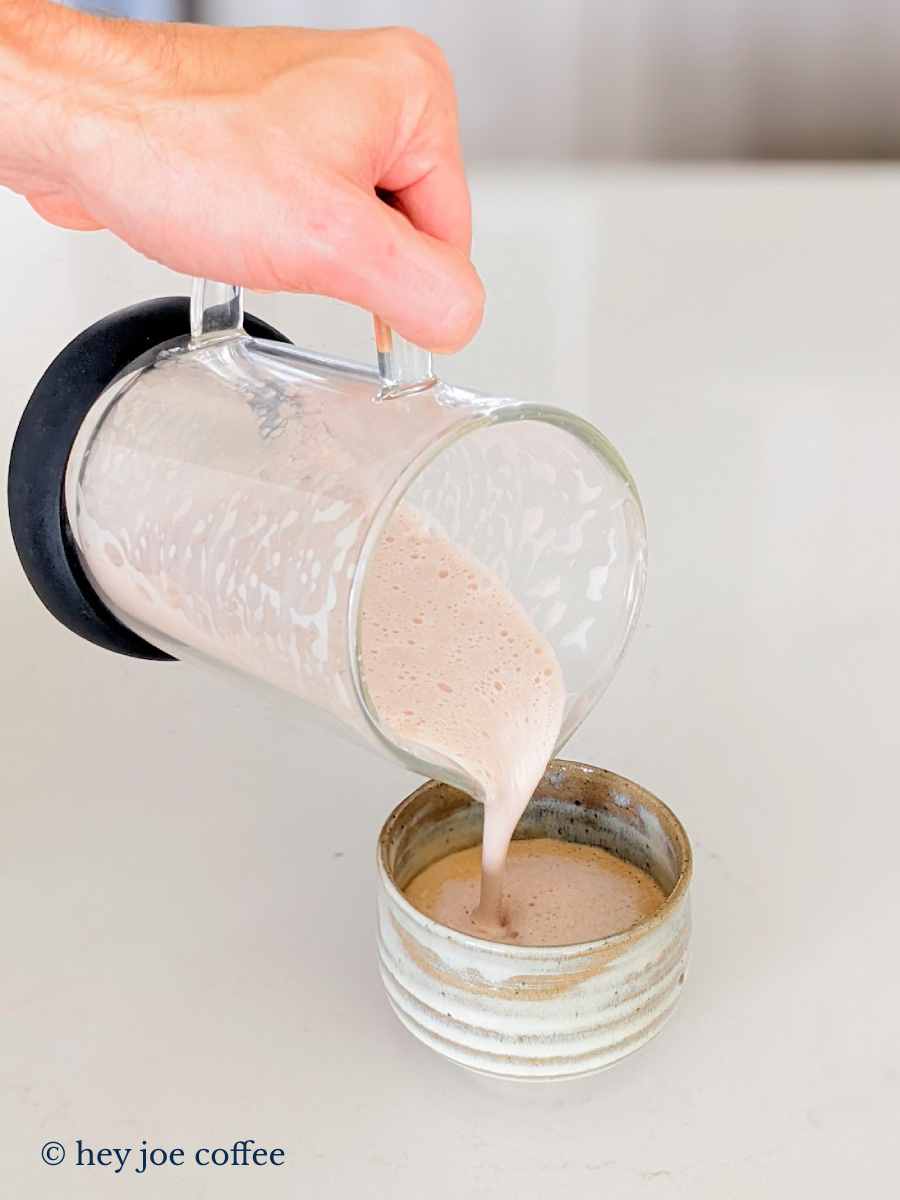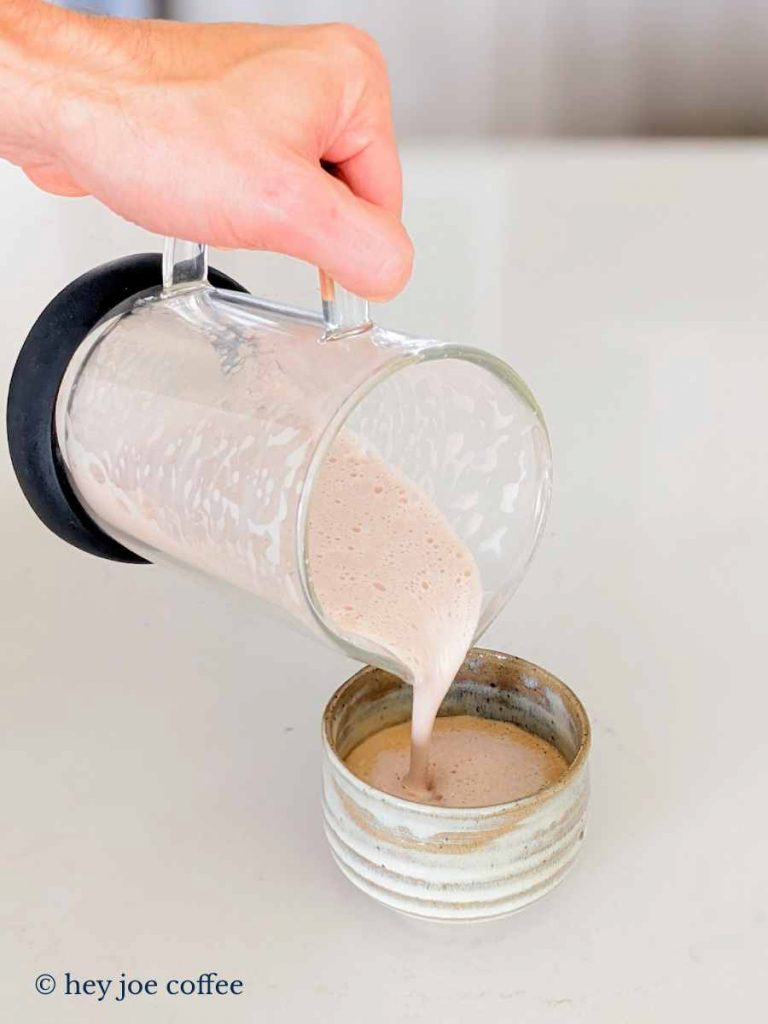 All chocolate has a minute amount of caffeine.
Dark chocolate is the highest caffeinated chocolate with 12 milligrams per oz. Milk chocolate has 9 milligrams per 1.55 oz. And white chocolate has no caffeine because it's not actual chocolate.
Starbucks adds coffee to their mochas which adds a greater amount of caffeine to your drink.
---
Hot Chocolates At Starbucks
This classic drink is the base of all Starbucks' hot chocolate.
This chocolaty goodness is simply made with milk, chocolate, vanilla, and if you're feeling fancy, a little bit of whipped cream on top drizzled with mocha sauce.
1. Classic Hot Chocolate
Next to Dutch Bros, Starbucks' version is one of the best. I absolutely love its rich chocolatey taste.
Getting a Starbucks hot chocolate is a special-occasion drink and something to cherish and savor. (1)
Flavor Profile:
Strong, flavorful chocolaty excellence
Hints of creamy sweetness from the fluffy whipped cream
Hidden beneath the layers of chocolate a slight aroma of vanilla
2. Toasted White Hot Chocolate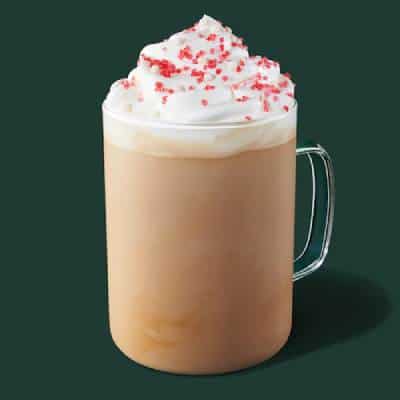 This warm beverage has a burnt marshmallowy taste.
Toasted white hot chocolate is a seasonal flavor that brings out the feeling of a warm fireplace. This holiday treat is one to look forward to at Christmas.
Flavor Profile:
Sweet roasting marshmallows
Savory white chocolate with holiday sprinkles
Hints of creamy pillows of whipped cream
3. Peppermint Hot Chocolate
If you've ever had a peppermint chocolate chip cookie or peppermint chocolate cupcake, then you know this is going to be good.
I personally love this minty-sweet combination but not everyone is on board with this pairing.
Flavor Profile:
Sweet, savory chocolate is the dominant flavor of this drink
A sweet minty-fresh aftertaste follows the chocolate
4. White Hot Chocolate
This warm, smooth drink is just like its sibling, the hot chocolate.
The white hot chocolate is what it sounds like; white chocolate melted with creamy milk topped with whipped cream.
Flavor Profile:
Single strong flavor of the creamy white chocolate flavor
Light, soft whipped cream
---
Secret Menu Hot Chocolate
1. Salted Caramel Hot Chocolate
Sadly, this favorite salty-sweet treat is no longer available at Starbucks. However, you can easily recreate this secret menu drink.
Ask for a regular hot chocolate but with salted caramel syrup.
The regular hot chocolate has chocolate drizzle, but you can ask for caramel instead.
Flavor Profile:
Toffee nut syrup has a distinctive buttery, caramel flavor
Topped with yummy whipped cream and gooey-sweet caramel drizzle
2. Tuxedo Hot Chocolate
This half-and-half cozy drink combines two of Starbucks' favorite classic hot chocolates.
Ask for two pumps each of chocolate mocha and white chocolate mocha to get this amazing drink at your favorite Starbucks location.
Flavor Profile:
The bitter bite of dark chocolate is balanced out by the sweetness of the white mocha syrup
Topped with creamy soft whipped cream and crunchy sprinkles
3. Mexican Hot Chocolate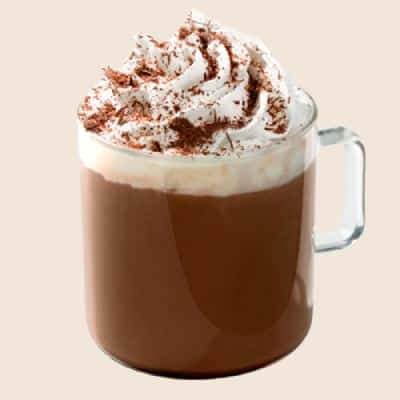 Ask for a pump of mocha, white mocha, two pumps of cinnamon syrup and if you want, topped with extra cinnamon powder.
Traditionally, Mexican hot chocolate has some heat to it, like a pinch of chili pepper. Starbucks does not offer this. You will have to add your own spicy kick if you want some heat.
Flavor Profile:
Underlining flavor of sweet milky chocolate
Sharp, warm spicy cinnamon but not overpowering and is the dominant flavor
4. Cinnamon Bun Hot Chocolate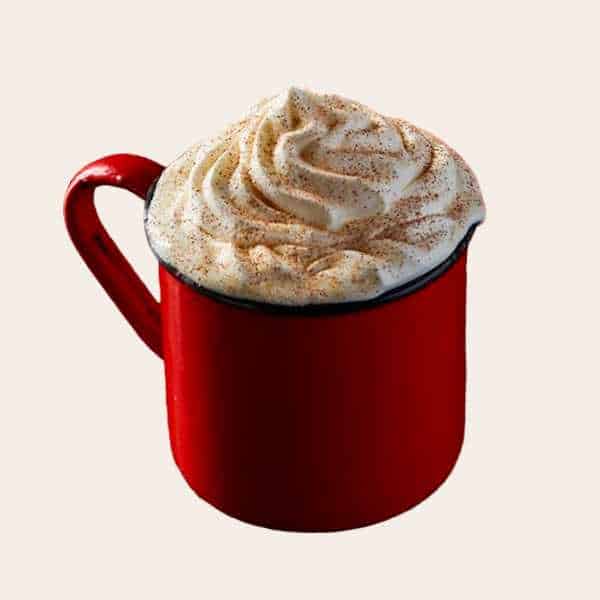 Similar to Mexican hot chocolate, you need breve milk mix with one pump of mocha, white mocha, cinnamon dolce, and vanilla syrup.
I recommend topping with whipped cream and a drizzle of extra cinnamon dolce.
Flavor Profile:
A balance between creamy sweet and spicy cinnamon
More sweet than spicy, it has a strong cinnamon bun flavor
5. Smore's Hot Chocolate
If you can get a chance, try this hot chocolate. Nothing is better than replicating that warm Smore flavor with an open fire.
Simply order a hot chocolate with four pumps of chestnut praline syrup.
Flavor Profile:
Milky warm chocolate flavor
Hints of savory nutty taste replicating the smoky graham cracker flavor
---
Make Starbucks Hot Chocolate Your Way
No one said you have to follow the rules, or the menu. Starbucks has a million and one ways to make your hot chocolate special.
Variety is the spice of life, so why not try out all the spices?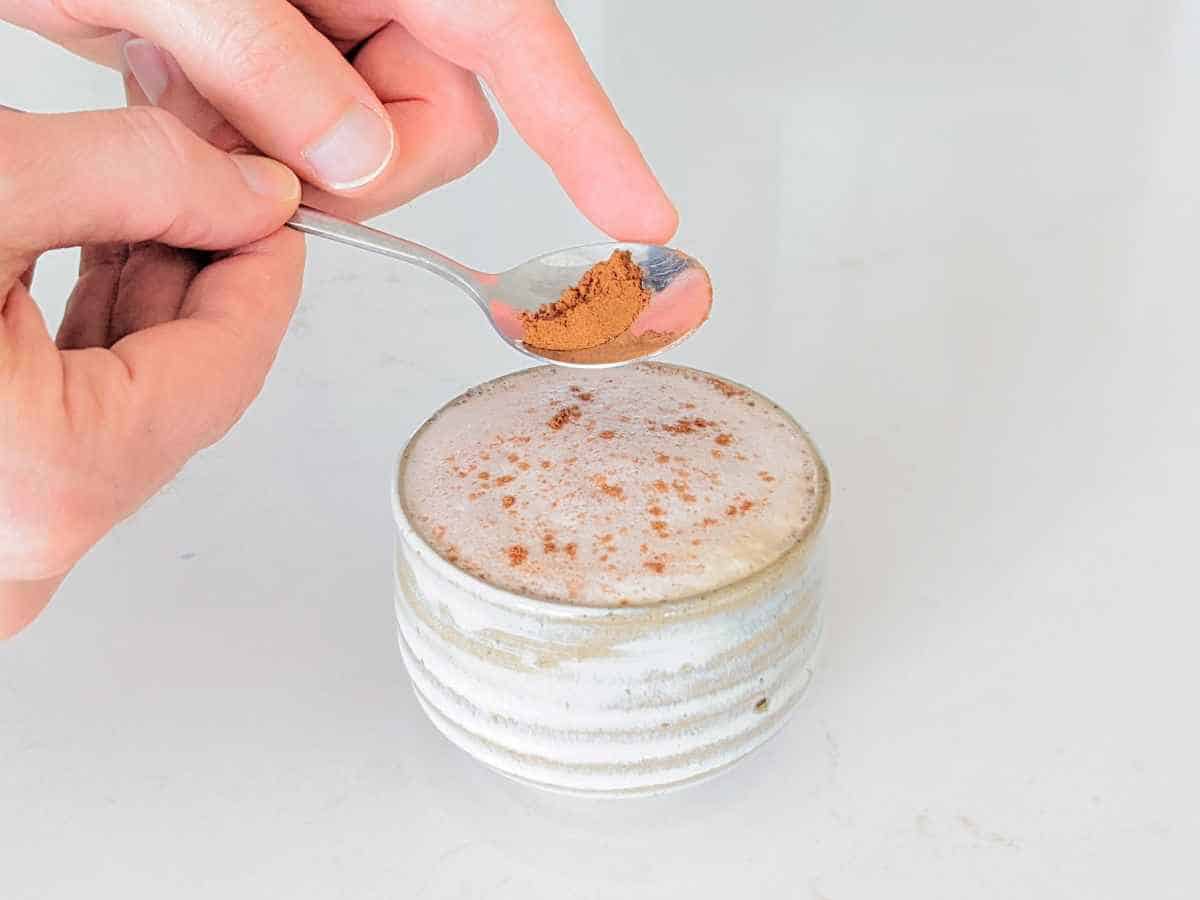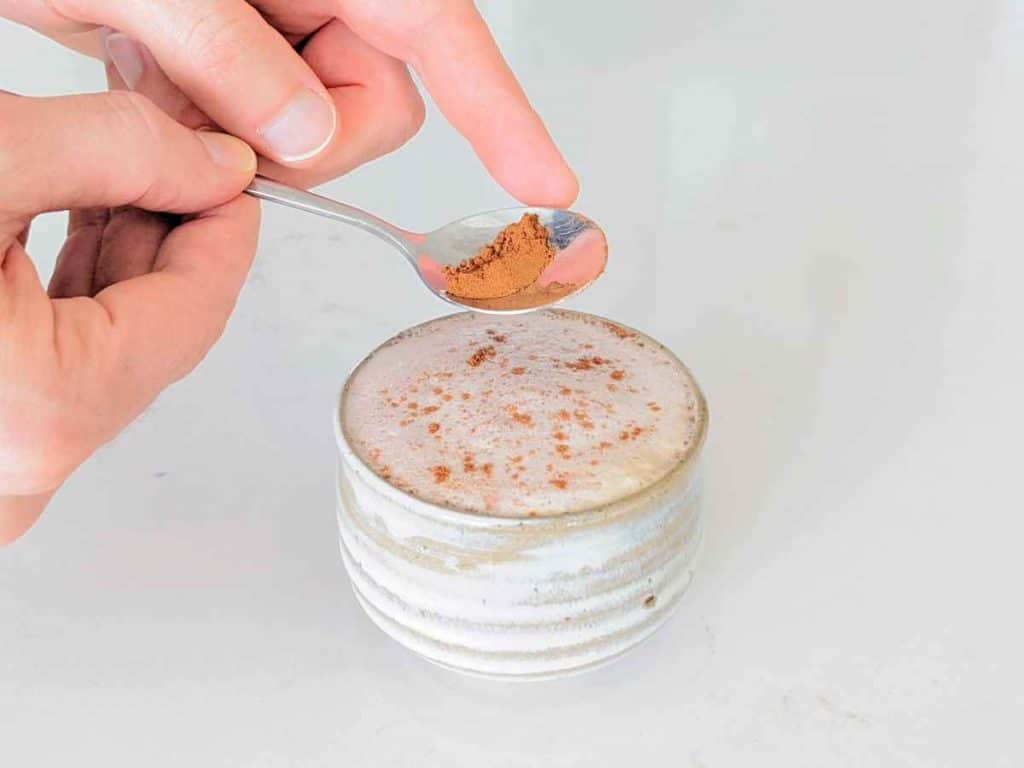 Swap Your Toppings
Starbucks has an array of toppings at your disposal. From sprinkles to powders to syrups, there's always something new to try.
Whipped cream is the most popular but try out cookie crumbles or molasses drizzle instead.
Change Your Milk
Starbucks caters to all dietary and flavor needs, from high-fat milk for strong creamy flavors to plant-based kinds of milk for dairy-free options.
Play around with the different kinds of milk to get different flavors.
Cut Calories
If you're looking to cut down on those pesky calories, try simplifying your drink. Drop the sugary toppings and the fatty milk.
If you ask for the skinny version of your hot chocolate drink, Starbucks will help you cut out any unnecessary calories.
---
Summary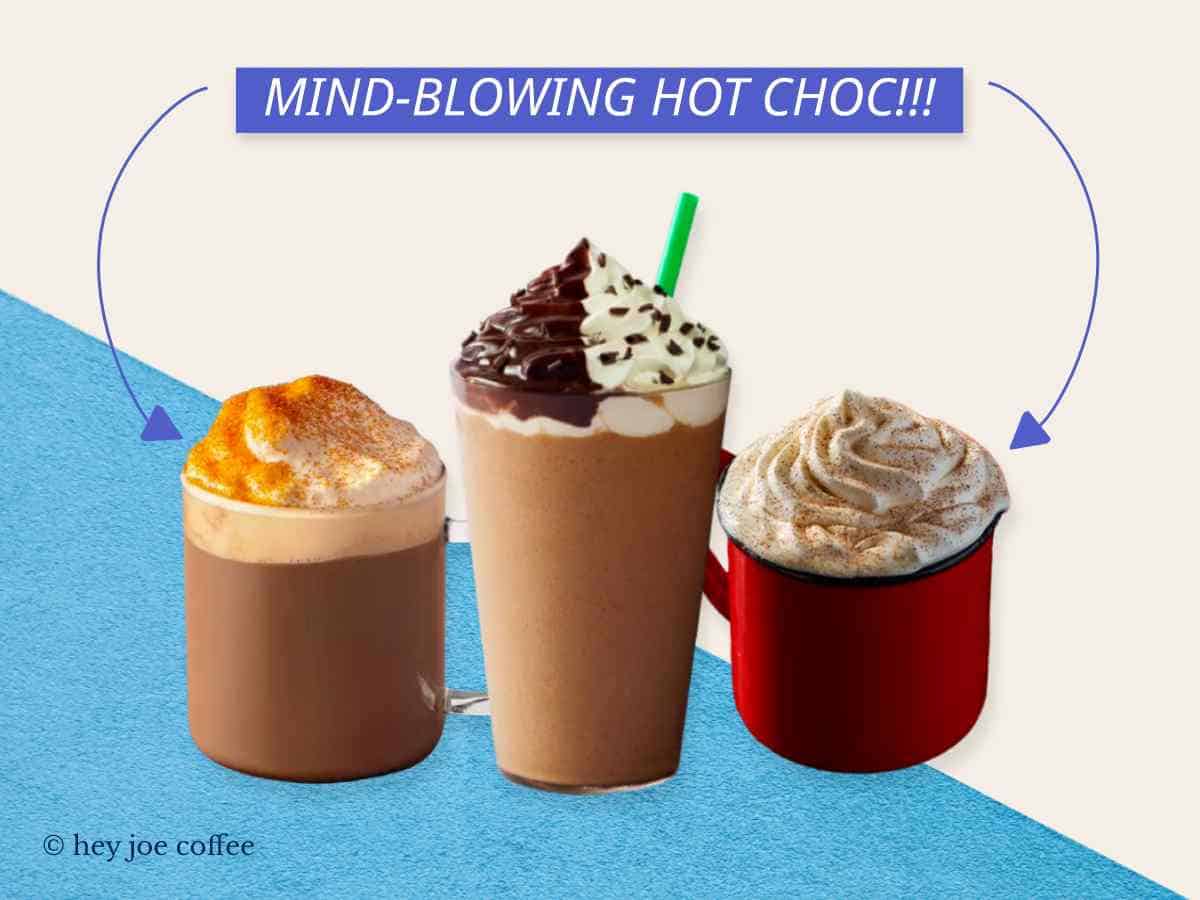 Does Starbucks have hot chocolate? Starbucks has a variety of hot chocolates to try, each with its own flavors and spices that make them unique.
Mix and match the multitudes of toppings, milk, and syrups. Create a host of specialized drinks.
---
FAQs
Does Starbucks have hot chocolate all year?
Starbucks has the classic hot chocolate and white hot chocolate all year round. Customize these drinks to your heart's content. 

Whether summer, spring, winter, or fall this comforting drink can be enjoyed any day of the week.
Does Starbucks have sugar-free hot chocolate?
No Starbucks doesn't carry sugar-free hot chocolate. All drinks containing sauces or syrups will have sugar. 

In order to create that wonderful sweet flavor, sugar is boiled down to a syrup-like consistency, and the flavor is added.
What hot chocolate does Starbucks use?
Starbucks used its personal brand of mocha. 

Starbucks' brand of mocha sauce can be found at other stores like Walmart, sold in 12-ounce bottles for your own personal use at home.  
Does Starbucks have frozen hot chocolate?
The closest you can get to a frozen hot chocolate is the secret menu iced hot chocolate, which is simply chocolate milk with ice cubes. 

There are a variety of frozen hot frappuccinos that come with mocha sauce or white chocolate sauce.  
Verified Sources
Wondering where your info comes from? We totally understand. Hey Joe only obtains our information from reputable sources. Contents from this article are sourced from the following publications: