Despite being lower in sugar and fat, Starbucks low calorie hot drinks are surprisingly delicious.
Here, I've rounded up twelve of my favorites so you can satisfy your caffeine cravings without the empty calories.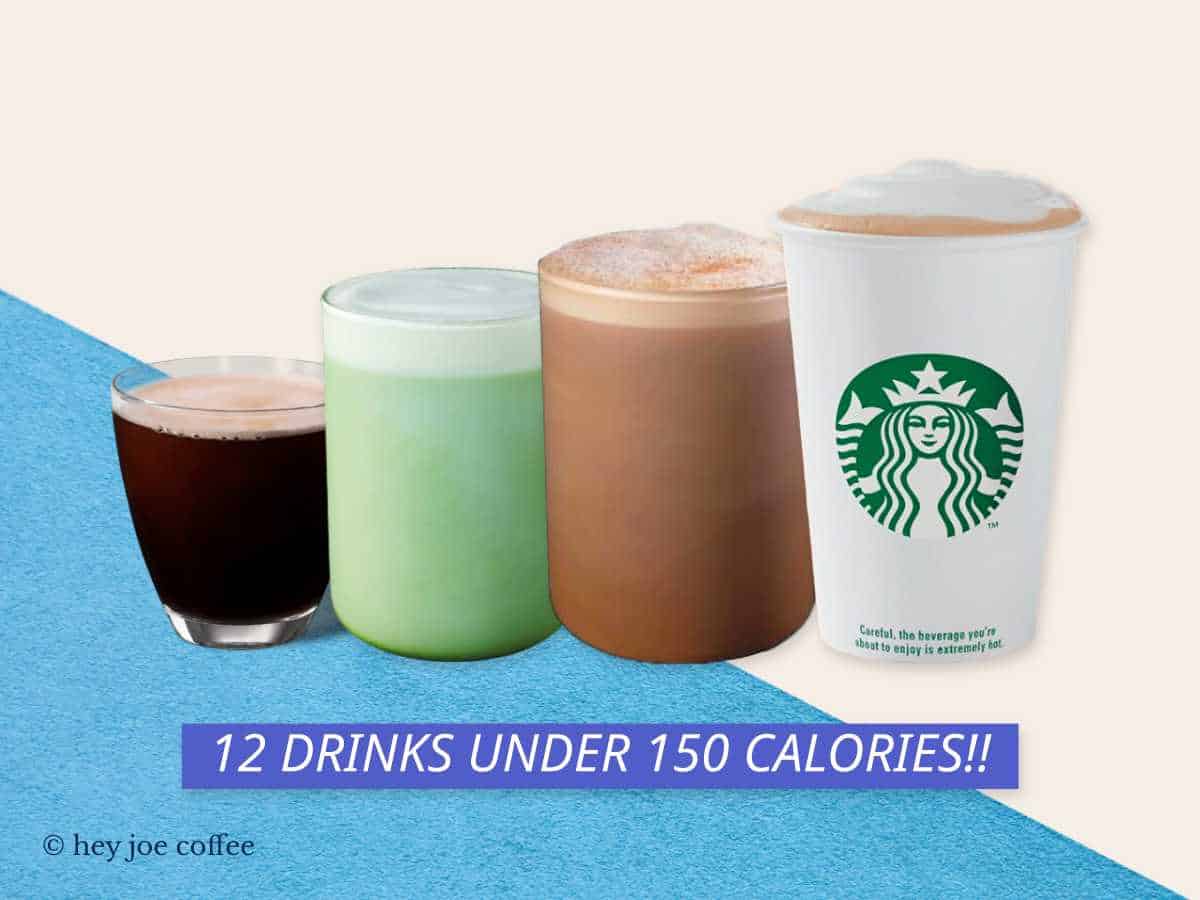 Topics Explored
What We Consider Low Calorie Hot Drinks At Starbucks
For this article, we are listing Starbucks options that are 150 calories or less, so your daily cup wouldn't exceed 6-10 percent of your daily calorie value.
Each drink listed below is low in calories but fair in size. This means that you can enjoy the entire beverage without feeling deprived!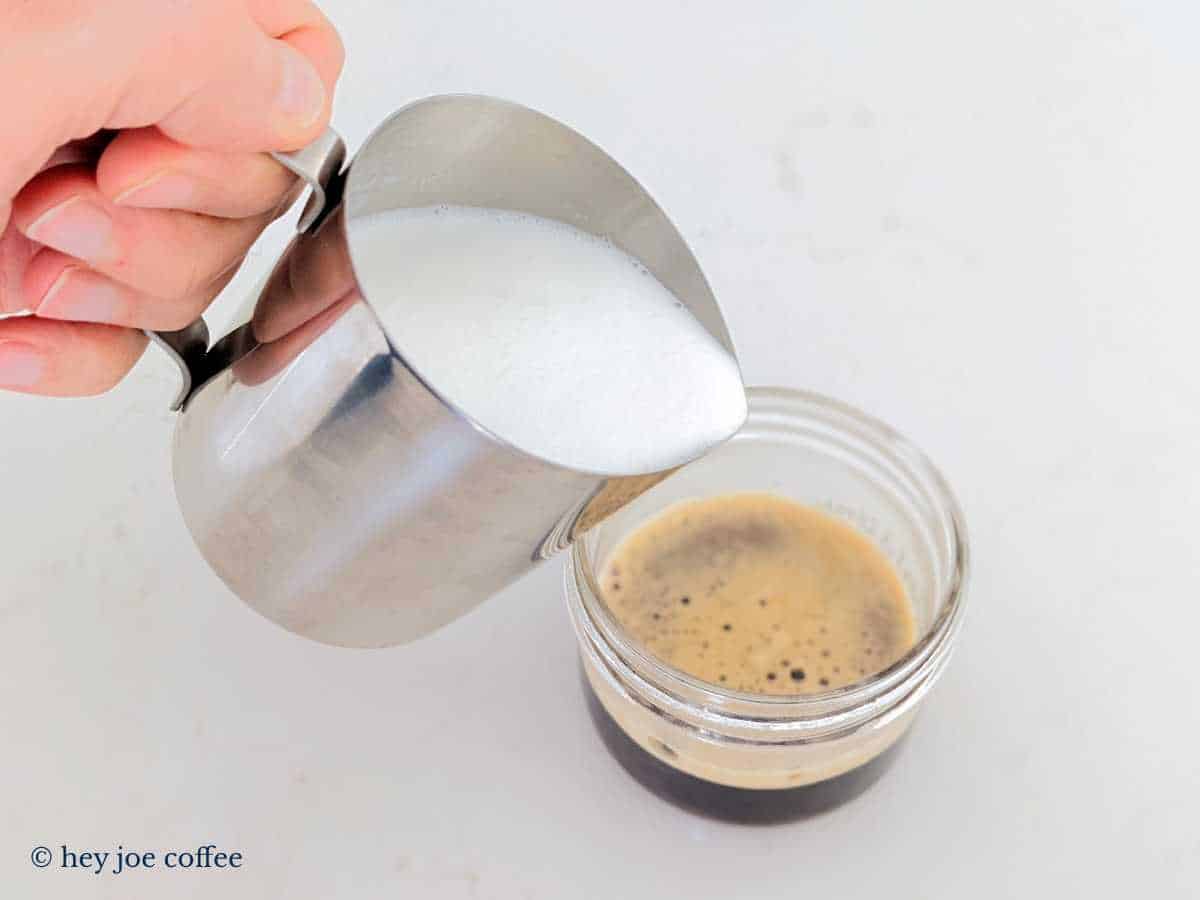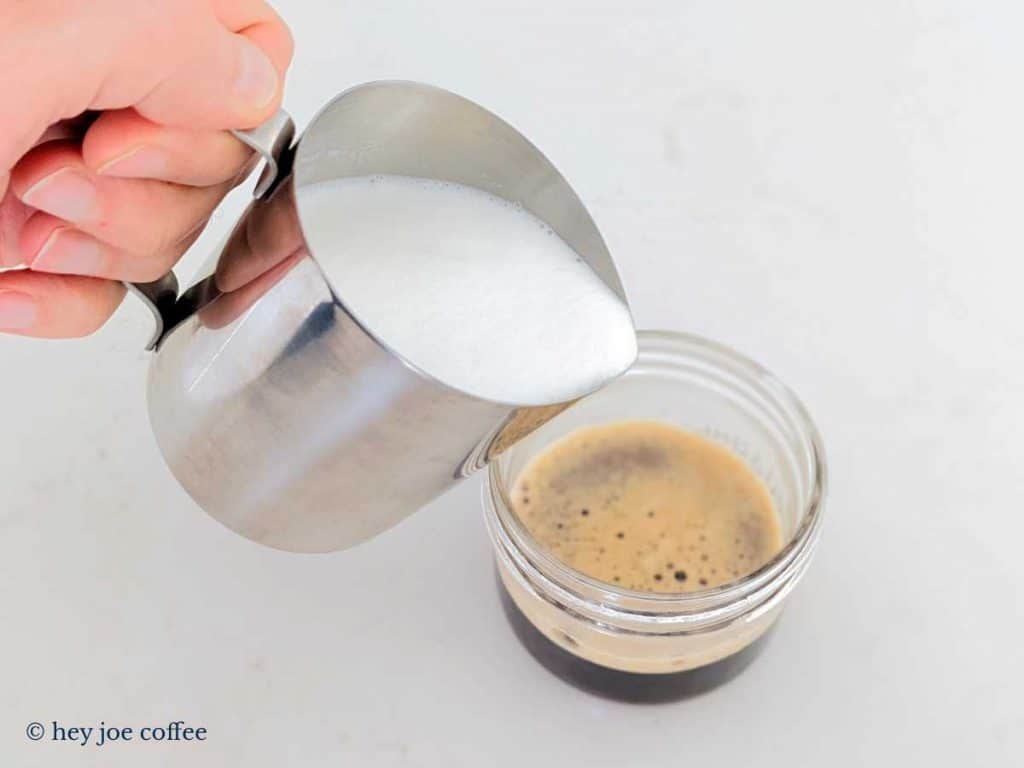 ---
Starbucks Low Calorie Hot Drinks
A Starbucks low-calorie hot drink often requires a few substitutions, which may not be available at all branches.
Also, the calories listed below are estimated figures based on our research. If you're counting calories for health reasons, please do your own research or speak to the barista.
1. Matcha Latte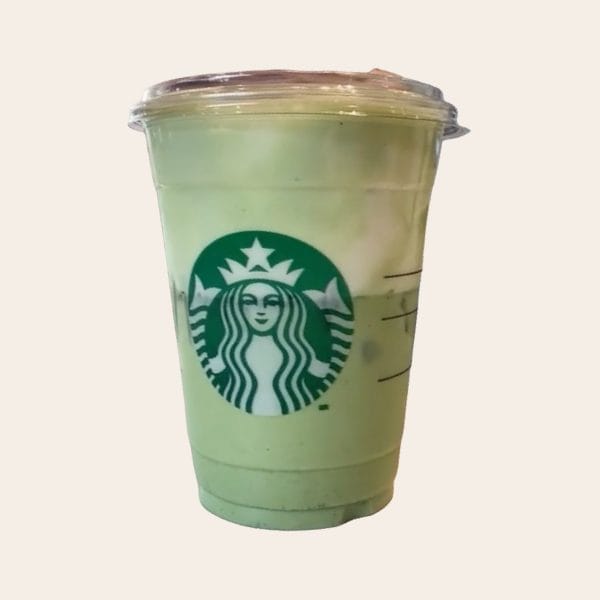 Let's start this list with one of the classics: The matcha latte.
This drink is smooth, creamy, and tart – perfect for those wanting a smoother caffeine ride instead of the typical coffee spike.
Hey Joe's Pro Tip:
You can always ask the barista to make your drink skinny, meaning using nonfat instead of whole or 2% milk
Size down to further reduce the calorie count
2. Skinny Cinnamon Dolce Latte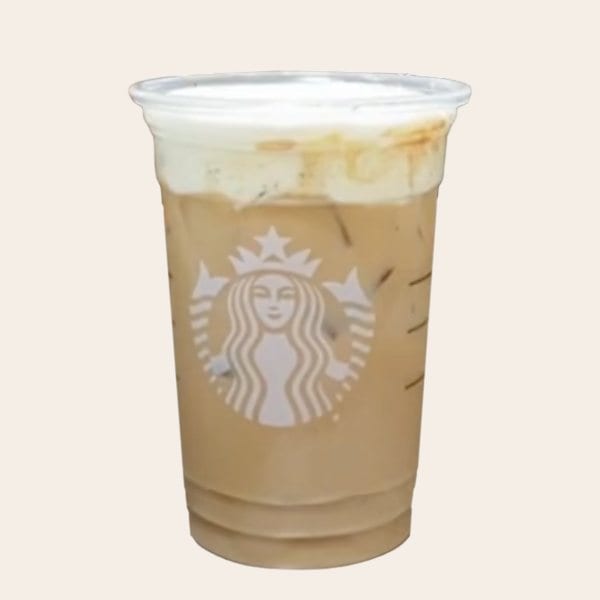 A grande Skinny Cinnamon Dolce Latte contains just 130 calories.
Compare this to the regular version and you'll be shocked to find that a short cup is 155 calories!
Hey Joe's Pro Tip:
Skip the cinnamon dolce sprinkles, they're made from sugar, butter, and powdered milk extract. They're just empty calories, so removing them won't make a big difference to the taste!
3. Herbal Teas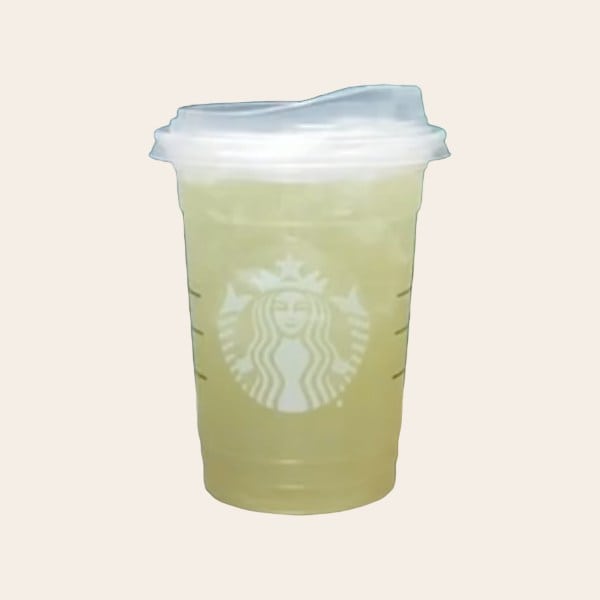 Herbal teas are the best low-calorie drinks anywhere. These drinks are naturally calorie-free, so every single size contains zero to no calories.
This means you don't need to ask the barista to swap or eliminate any ingredients in your order.
This also means you can order a venti and finish the entire cup without feeling guilty. Amazing, right?
4. Cappuccino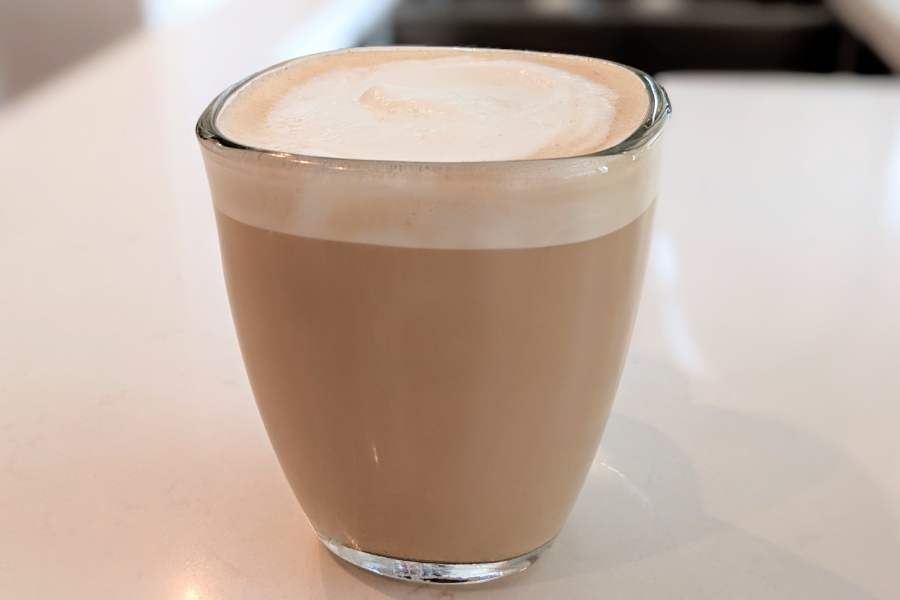 Ah, the classic cappuccino. Bold, rich, foamy, and slightly sweet.
Fortunately, it didn't taste any different when I asked to substitute it with non-fat milk.
Hey Joe's Pro Tip:
The original cappuccino is a low-cal drink, however, sizing down will lower the calorie count even more.
Ask your barista for nonfat or almond milk.
5. Almond Milk Chai Latte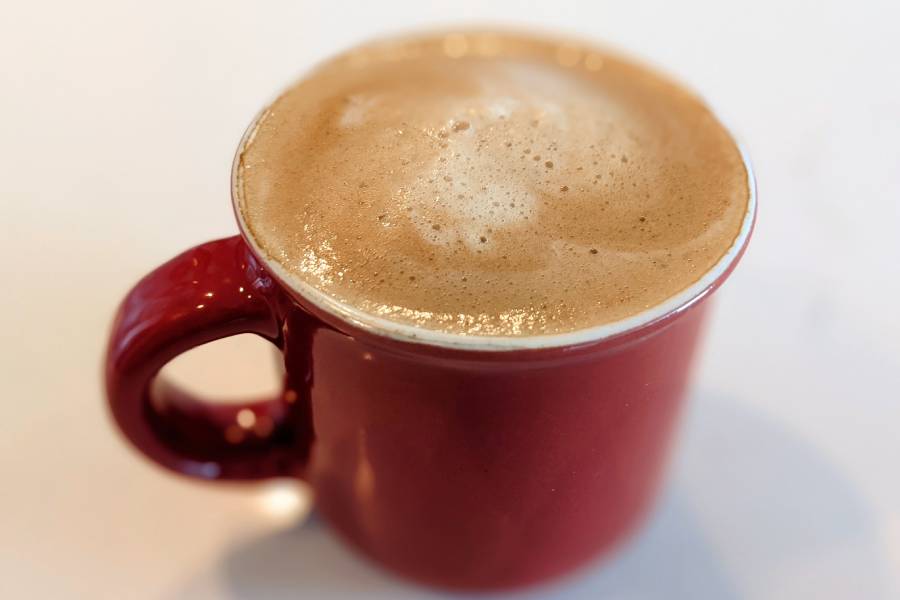 Chai may be packed with antioxidants that are good for your health, however, a tall chai tea latte at Starbucks is high in calories… until you ask for almond milk!
Hey Joe's Pro Tip:
Almond milk is the lowest-calorie milk option at Starbucks. Its nutty flavor compliments the chai tea's flavor profile very nicely.
If plant-based milk isn't your cup of tea (haha, pun intended), order the original variety and size down to a short.
6. Skinny Vanilla Latte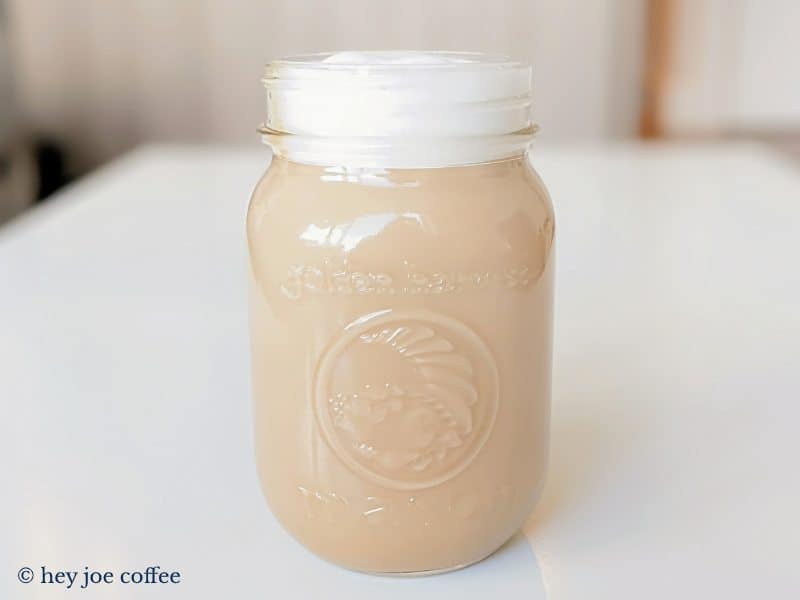 The comforting vanilla latte has been a long-time favorite at Starbucks, so I was disappointed to learn that a tall one contains a whopping 200 calories.
On the other hand, the skinny vanilla latte contains less than half of the calories and is really tasty.
Hey Joe's Pro Tip:
By ordering the skinny variety, your barista will know to swap regular syrup with its sugar-free counterpart.
They'll also swap the original 2% milk with non-fat milk.
7. Cold Buster Tea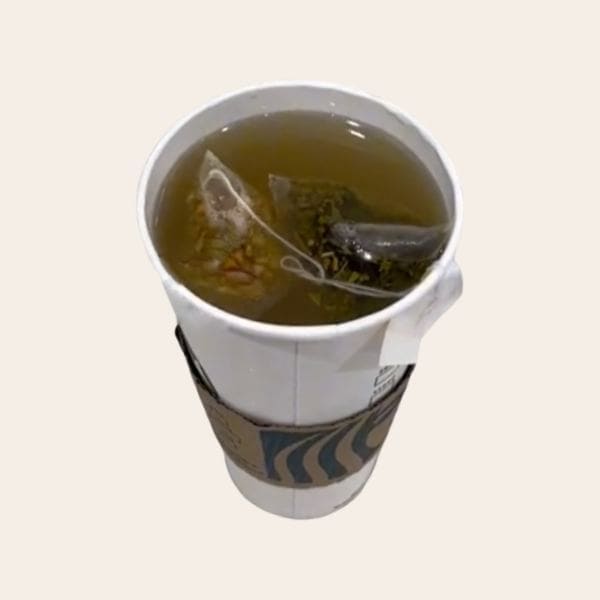 The cold buster tea may seem healthy, but the honey blend they use is a sneaky ingredient that adds a lot of hidden calories to this seemingly healthy drink.
Hey Joe's Pro Tip:
A single honey blend pump has approximately 20 calories. Most venti drinks contain about six pumps, so size down to reduce the calorie count.
I prefer my tea orders larger, so I ordered a venti and asked the barista for only two pumps of the honey blend.
8. London Fog Latte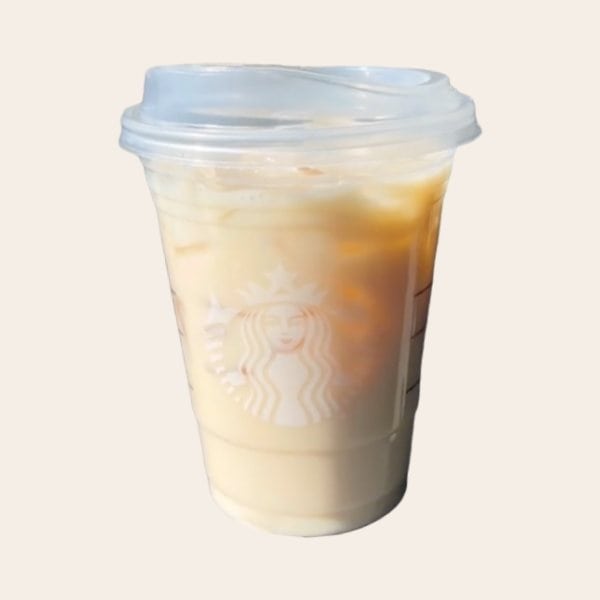 A grande London fog latte might be 180 calories, but the 4 pumps of vanilla syrup in the drink's recipe are the main contributor to the drink's calorie amount.
Hey Joe's Pro Tip:
Size down to a tall (140 cal), or ask your Barista for the sugar-free vanilla syrup in place of the original.
There is also the option to swap to skim milk. However, I found that the 2% milk adds to the drink's taste by balancing the taste of tea and espresso in every sip.
Calories:
~140 calories (Tall)
~130 calories or less (All sizes if sugar-free)
9. Caffe Misto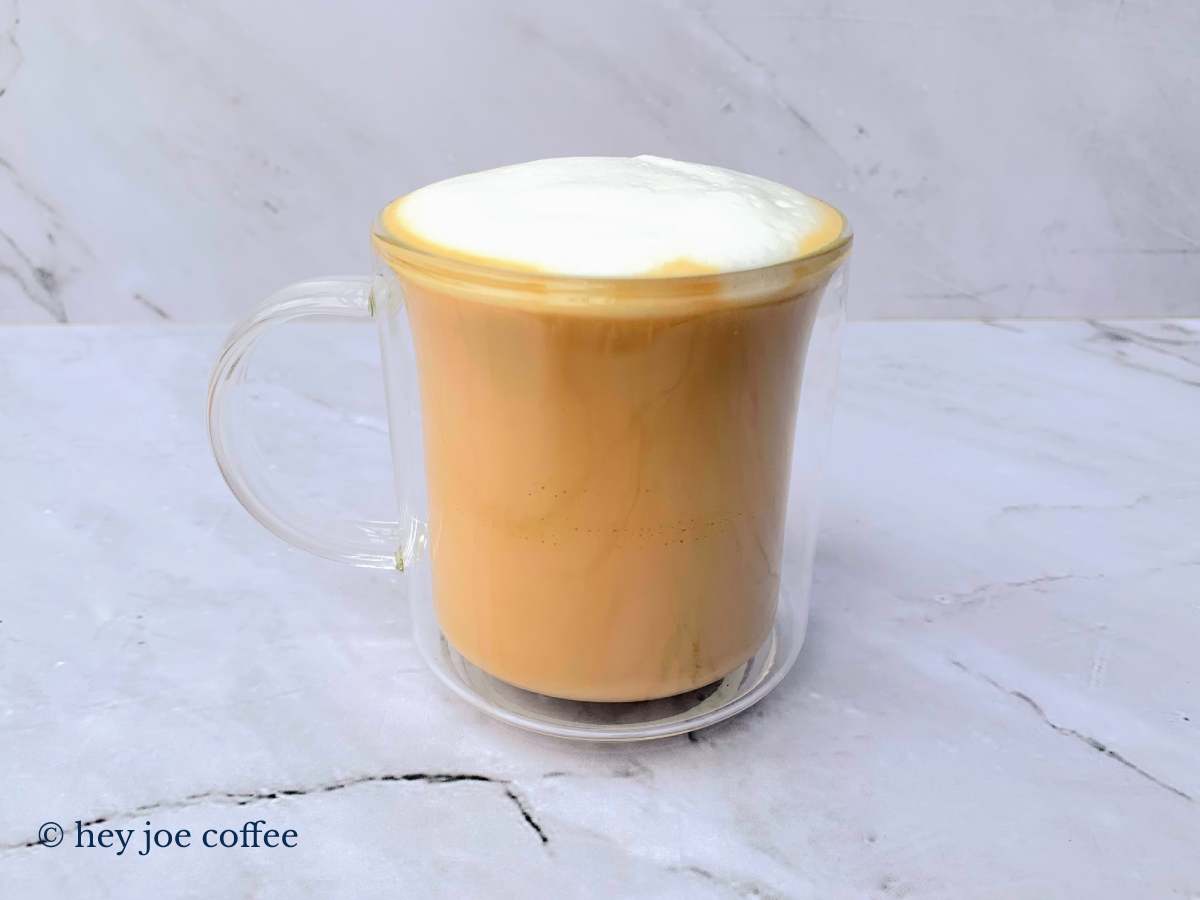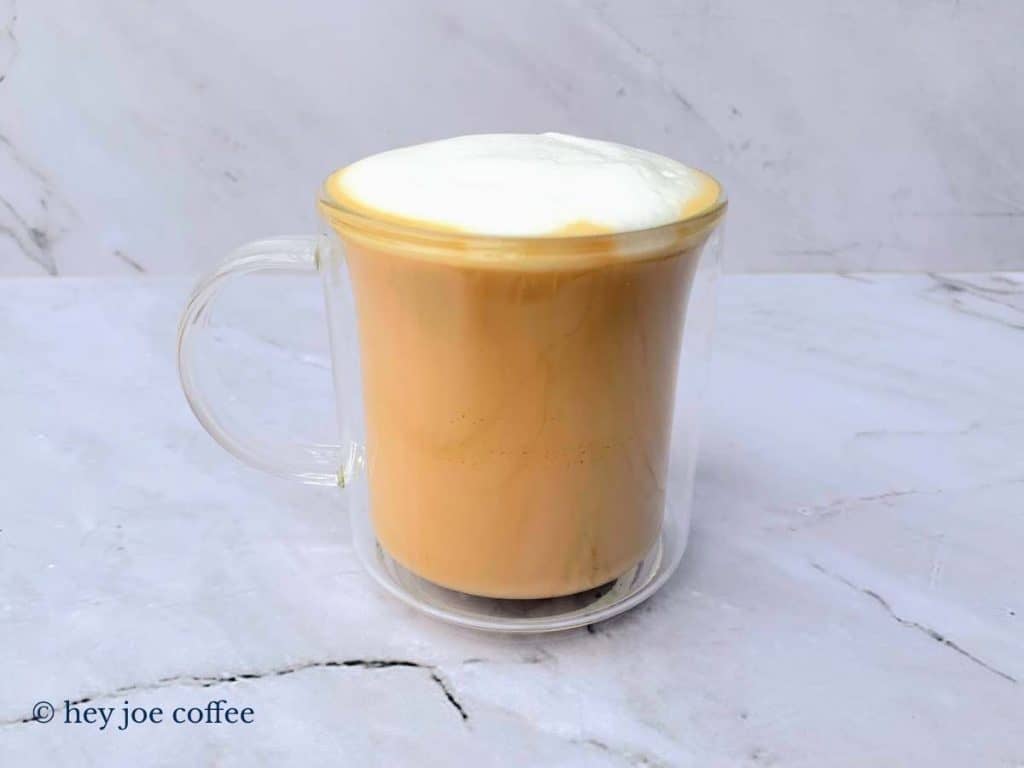 I'm an espresso drinker, so the Caffe Misto isn't one of my go-to's, but you can never go wrong with freshly brewed coffee and milk.
Hey Joe's Pro Tip:
It is a no-brainer that freshly brewed coffee is already low in calories, so the only swap you need to make is the milk. Opt for low-calorie substitutes such as almond or nonfat.
10. Skinny Vanilla Creme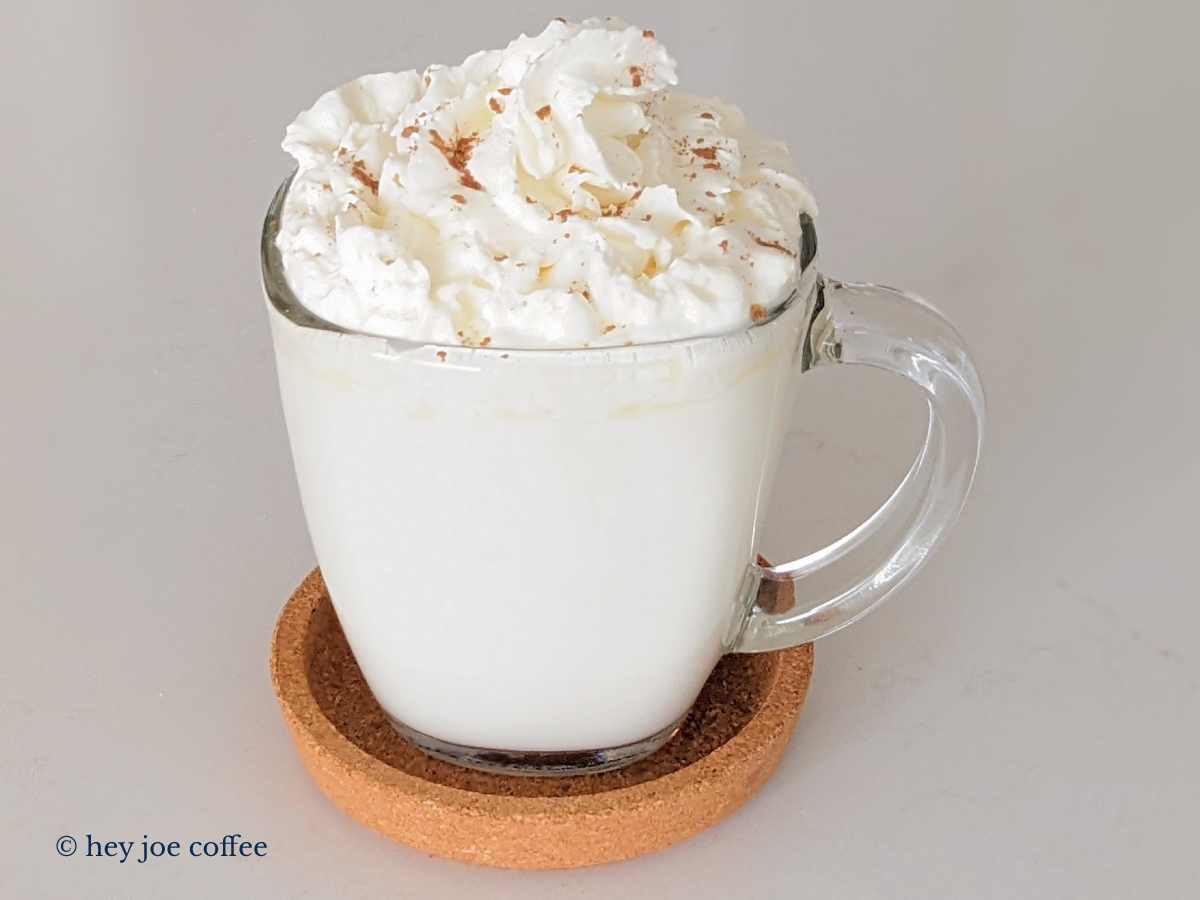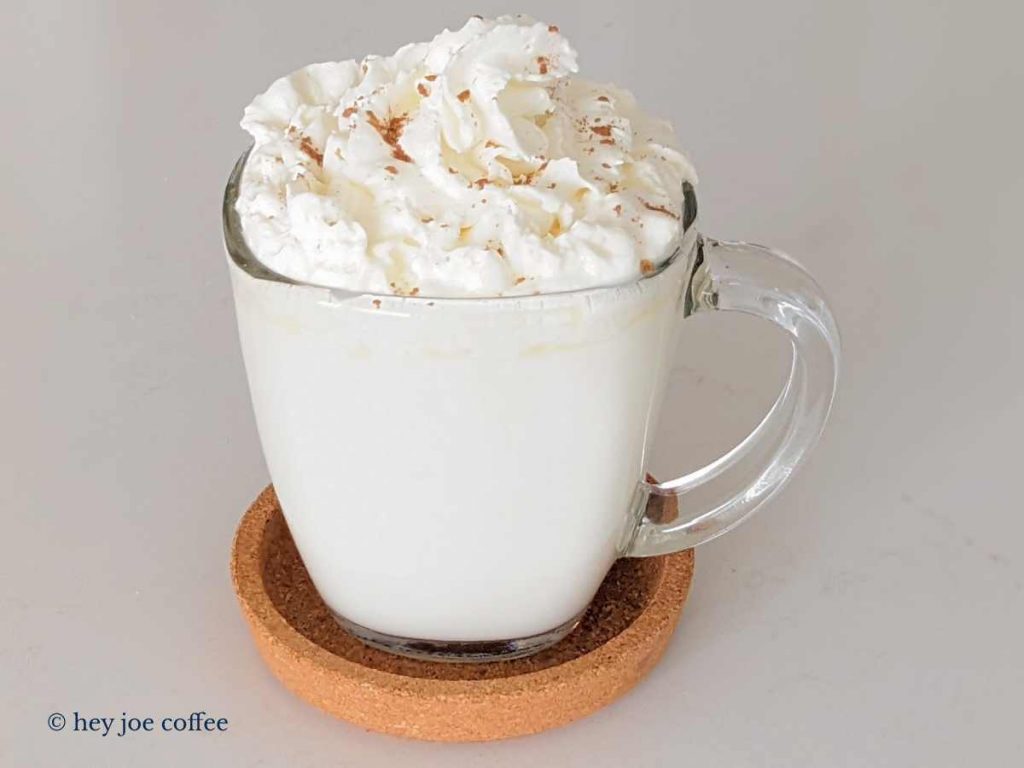 A drink that will calm me when I'm anxious is a vanilla creme from Starbucks.
It's frothy, creamy, and soothing without the added caffeine, so I wouldn't get the jitters.
Hey Joe's Pro Tip:
The original vanilla creme is very high in calories, thanks to the 4 pumps of vanilla syrup. The skinny version contains its sugar-free counterpart, which drastically lowers the number of calories.
Make sure you stick to the tall-sized cup because anything larger will exceed 150 calories.
11. Espresso Con Panna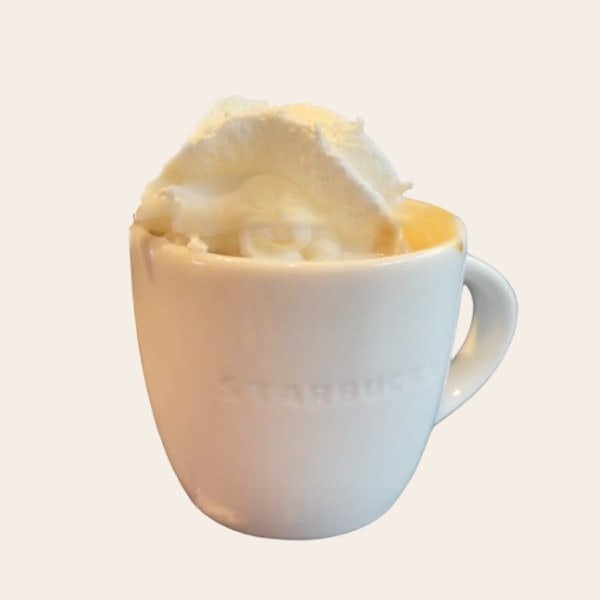 This drink contains just espresso and whipped cream, so the calories are already low. I was happy to learn that I could order any size and still stay under 150 calories without needing to customize anything.
Almost all of the calories come from the whipped cream, so choose the solo if you want to order the lowest possible option. (1)
Calories:
Less than 45 calories (All Sizes)
12. Americano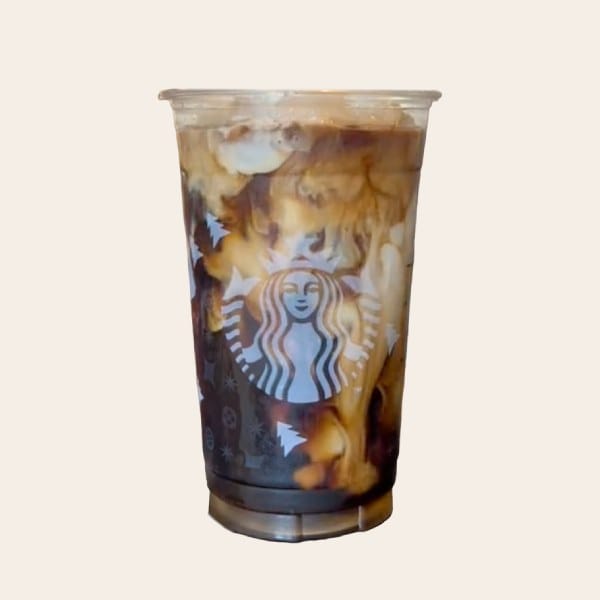 And lastly, who can forget the trusty Americano?
It's basically just espresso and water, so you're guaranteed to have a drink that is low in calories regardless of size.
This is my go-to at Starbucks (or any other coffee shop) whenever I'm counting calories or feeling icky and bloated. It's a safe, low-cal option that will always remain constant in taste.
---
How To Lower Calories In Starbucks Hot Drinks
The above may be a few of my favorite low-cal options at Starbucks. Still, it isn't hard to customize your favorite drink into a beverage that is lower in calories.
Here's a rough guide to save you from overwhelm.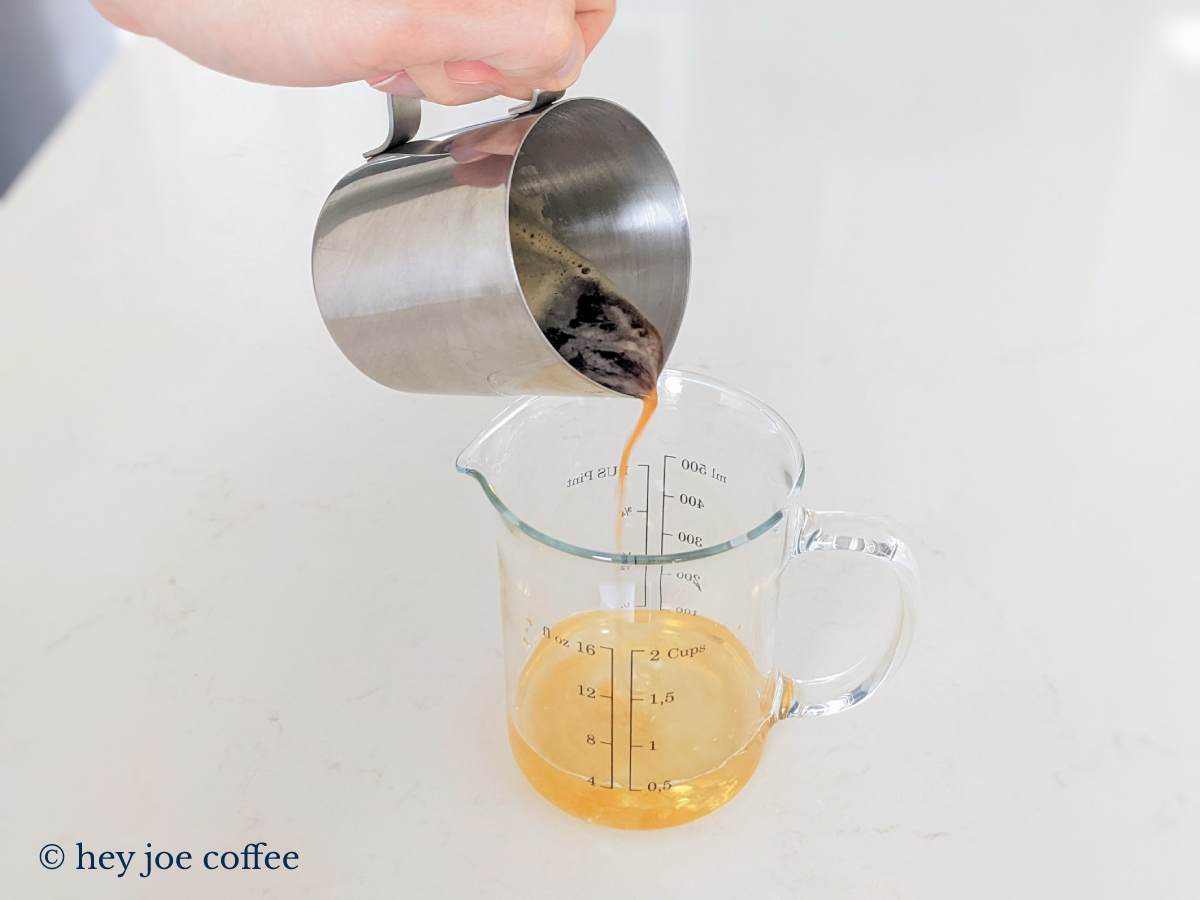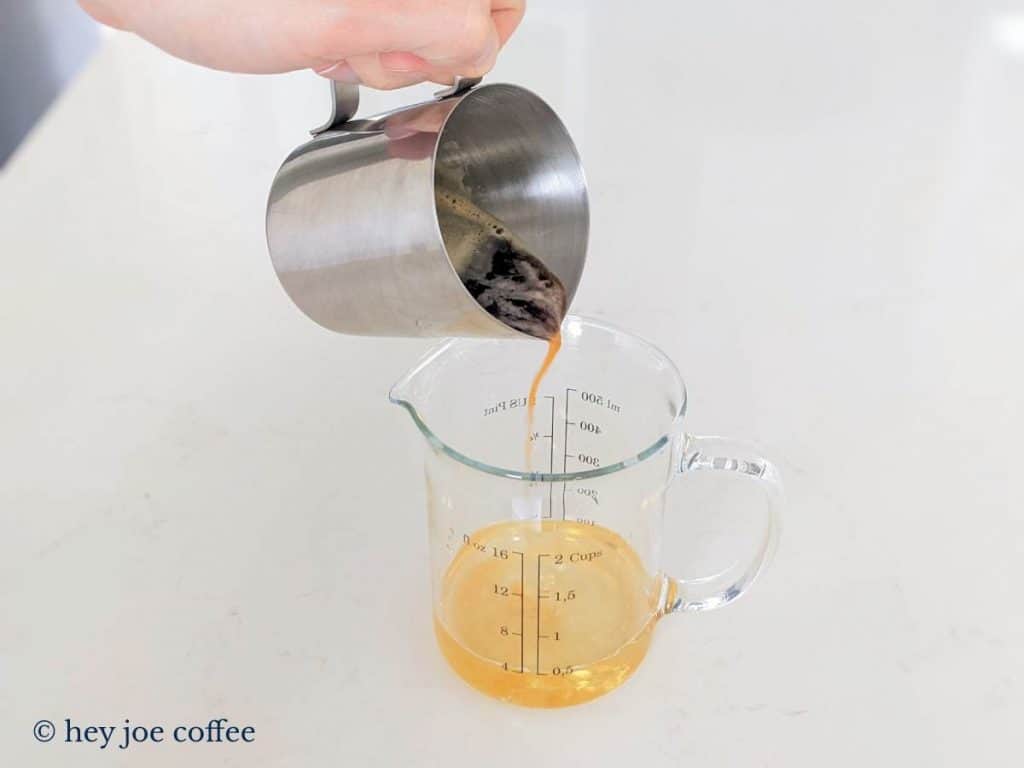 Milk Choices
Starbucks offers 9 different milk choices, with almond milk being the lowest-calorie option available, followed by coconut and nonfat.
Stay away from oat milk and whole milk. Those two are high in sugar and fat, respectively, making them the highest-calorie milk choices at Starbucks.
Sugar-Free Syrup
Syrups may elevate a beverage's taste, but each pump adds a sly 20 calories to your drink.
A standard drink from Starbucks will have about 40-80 unnecessary calories. If you can, go for the sugar-free syrup alternatives.
Not all flavors have a sugar-free counterpart, so check with your barista beforehand.
Size Down
Downsizing your drink is a no-brainer when reducing caloric intake.
A smaller drink means that less milk and syrup are used. Therefore, fewer calories are consumed.
I know it may be annoying to get a smaller drink, but I promise you'll eventually get used to it.
---
Summary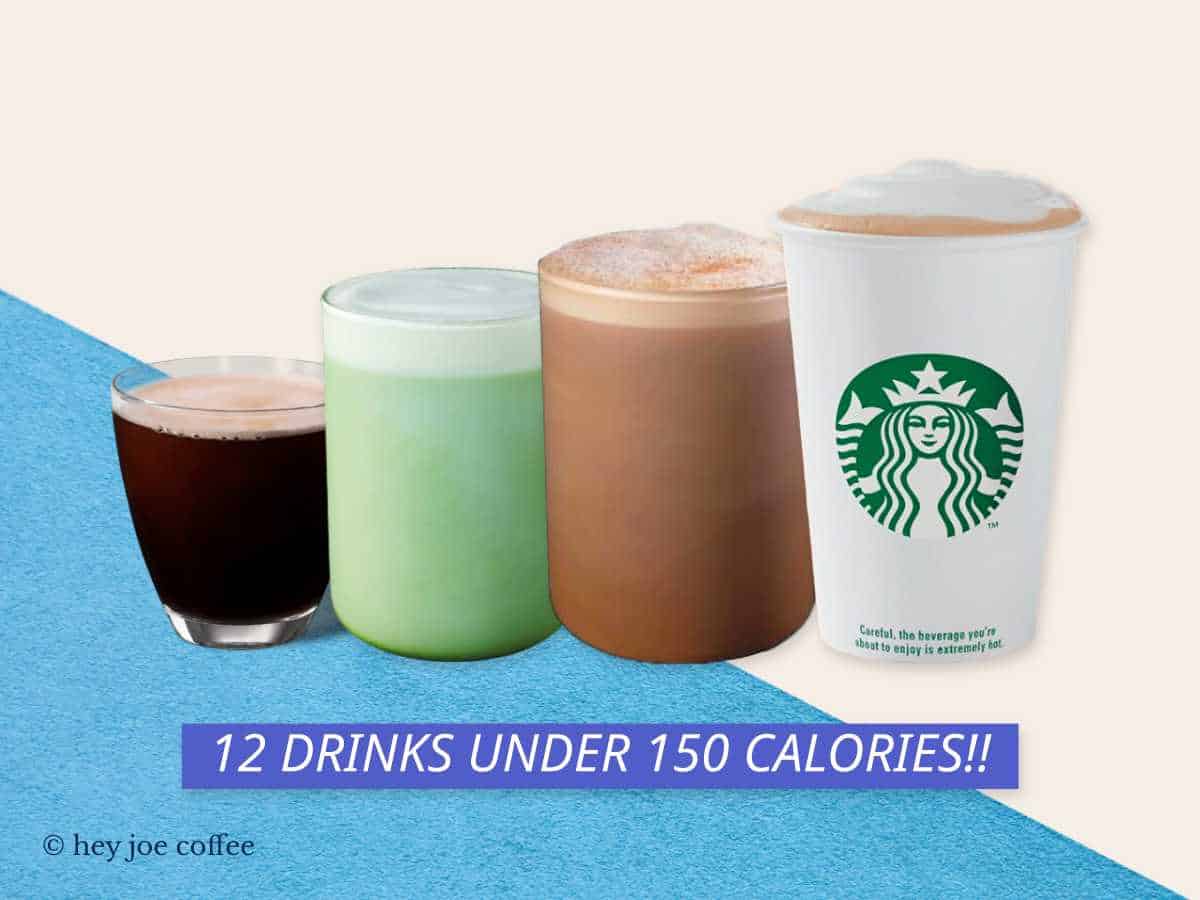 Many Starbucks low calorie hot drinks contain a few substitutions but don't sacrifice in taste. I can attest that most of them are just as delicious as their full-calorie equivalents.
In fact, the milk and syrup alternatives can sometimes enhance the drink's flavor profile.
---
More Questions
What hot drinks from Starbucks are low calorie?
The lowest calorie hot drinks on the menu are usually clear, milk-free choices such as teas or brewed coffee. When in doubt, go for one of these options.

Prefer drinking your coffee with milk? Refer to the guide above!
Which Starbucks hot drink has the least calories?
All herbal teas on the Starbucks menu contain zero calories, as long as you don't add sugar or sweeteners.

If you're more of a coffee person, pick the brewed coffee or americano. These two drinks are just slightly above zero calories.
Is there a skinny Caramel Macchiato?
Yes! You can make a caramel macchiato skinny by ordering it with nonfat milk.

You can further reduce the number of calories by requesting less caramel drizzle and adding some sugar-free vanilla syrup to compensate for the lost sweetness. I personally don't like this version, as the vanilla can become overpowering.
Verified Sources
Wondering where your info comes from? We totally understand. Hey Joe only obtains our information from reputable sources. Contents from this article are sourced from the following publications: