Wondering how to make salted caramel cold foam just like Starbucks' from home? It is surprisingly easy to whip up!
All you need is staple pantry ingredients like heavy cream, caramel syrup, coarse sea salt, and a few basic tools.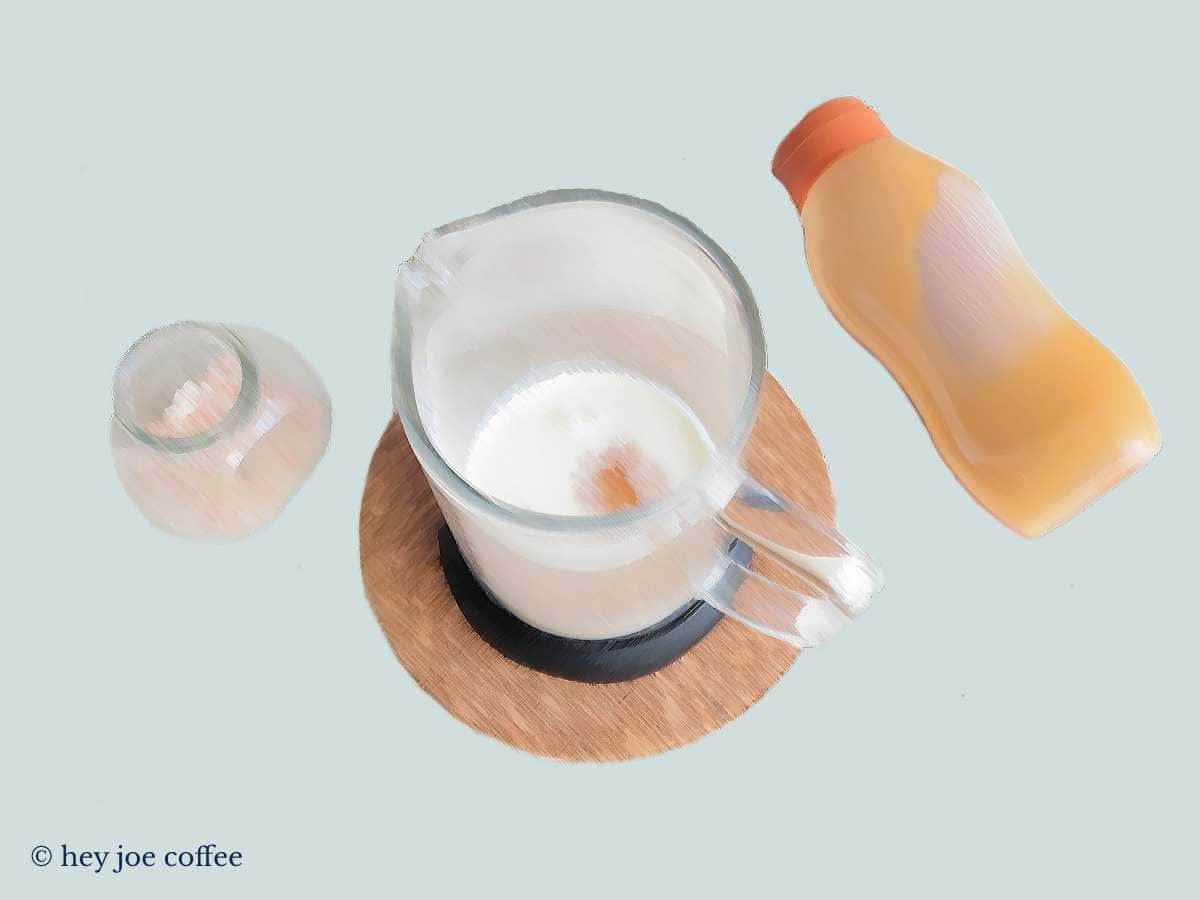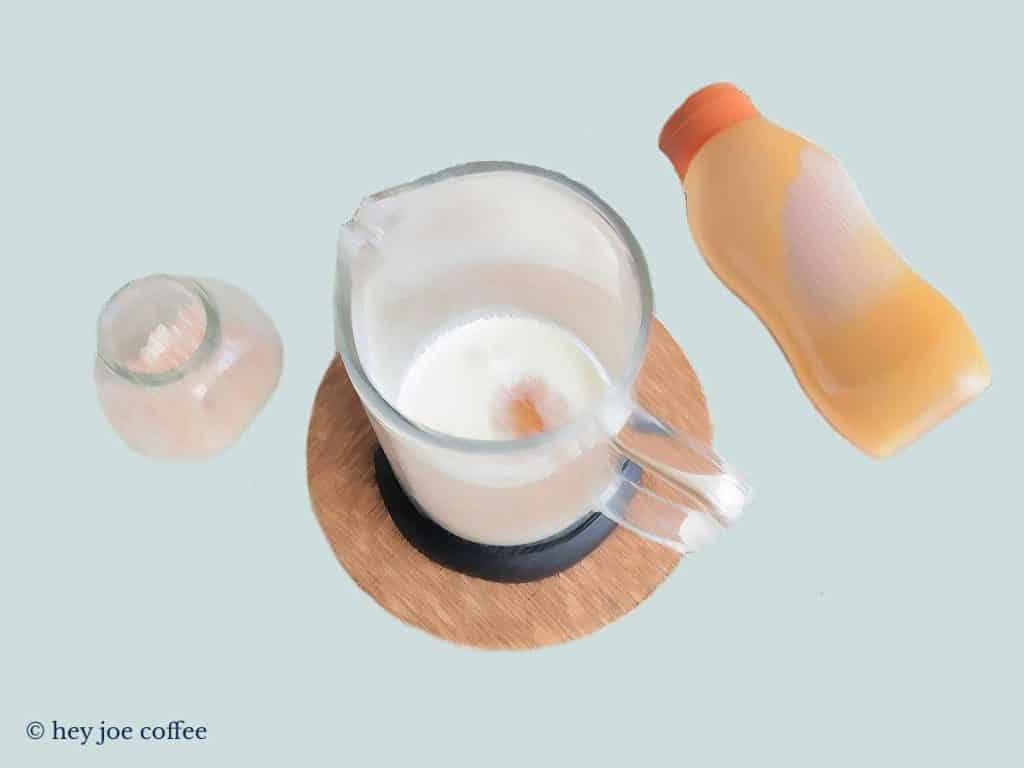 Topics Explored
What is salted caramel cold foam?
Salted caramel cold foam is whipped caramel cream topped on cold brews and iced coffees. The foam is silky smooth and is a delicious combination of sweet and salty flavors.
If you aren't a fan of the salty flavor, you can always swap it with regular cold foam or sweet cream.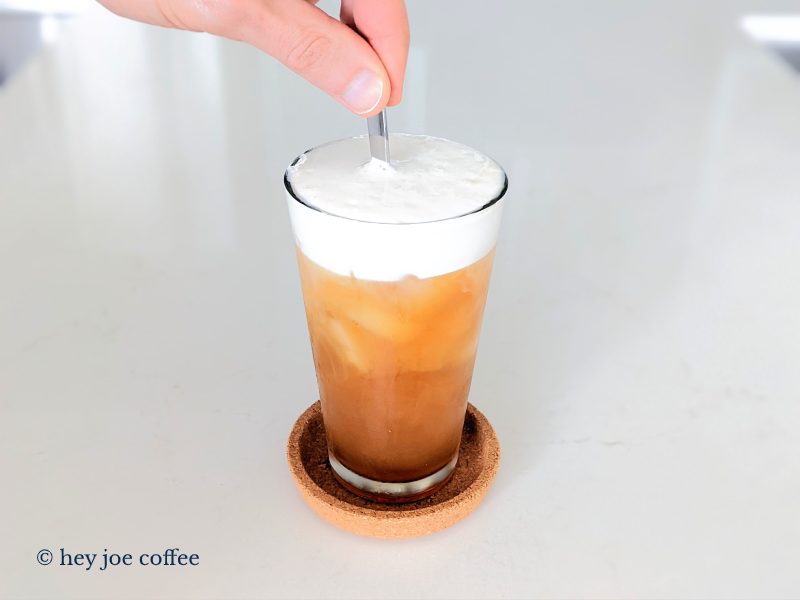 The cold foam was first launched at Seattle's Reserve Roastery in December 2014(1). Later on, it made its way into the Starbucks Reserve coffee bars menu.
This sweet foam has vanilla syrup mixed with cold frothed milk, which gives it an extra lick of flavor. Owing to its popularity, Starbucks expanded its cold foam flavors to include chocolate, matcha, and even raspberry.
---
Starbucks Salted Caramel Cold Foam Ingredients
Cold foam is made of low-fat milk or heavy cream that's whipped up to create a thick and silky topping.
To flavor the cold foam, sea salt and caramel is added to give the cold foam its distinctive sweet and salty flavor.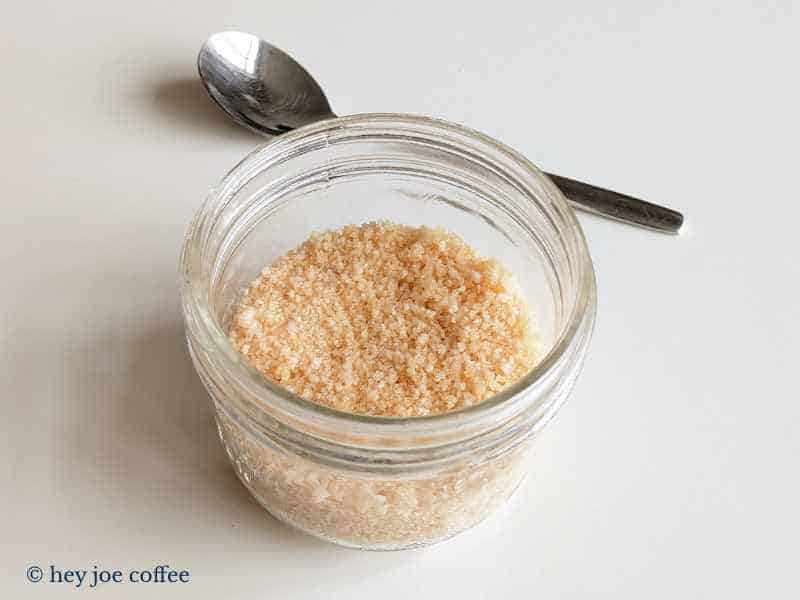 Is Starbucks cold foam whipped cream, then?
It's easy to confuse cold foam with whipped cream. A standard Starbucks cold foam is not whipped cream but flavored cold foams are. Confusing? Let me explain.
A standard cold foam is actually made using non-fat milk not heavy cream. Starbucks managed to pull off an airy rich foam with non-fat milk. Hats off!

Now, flavored cold foams uses heavy cream. It's then thinned out a little bit of milk. So yes, in a way, it can be considered lightly whipped cream.
---
Tools You'll Need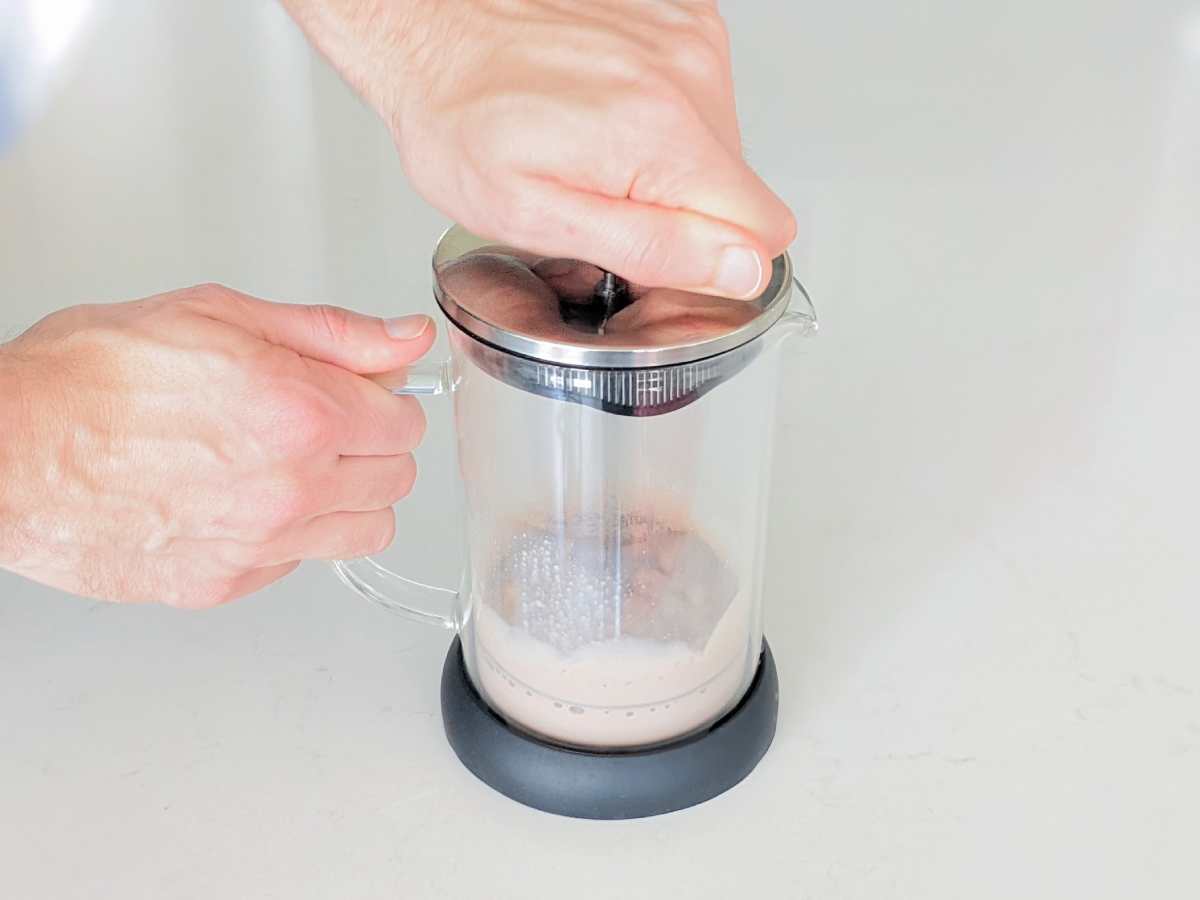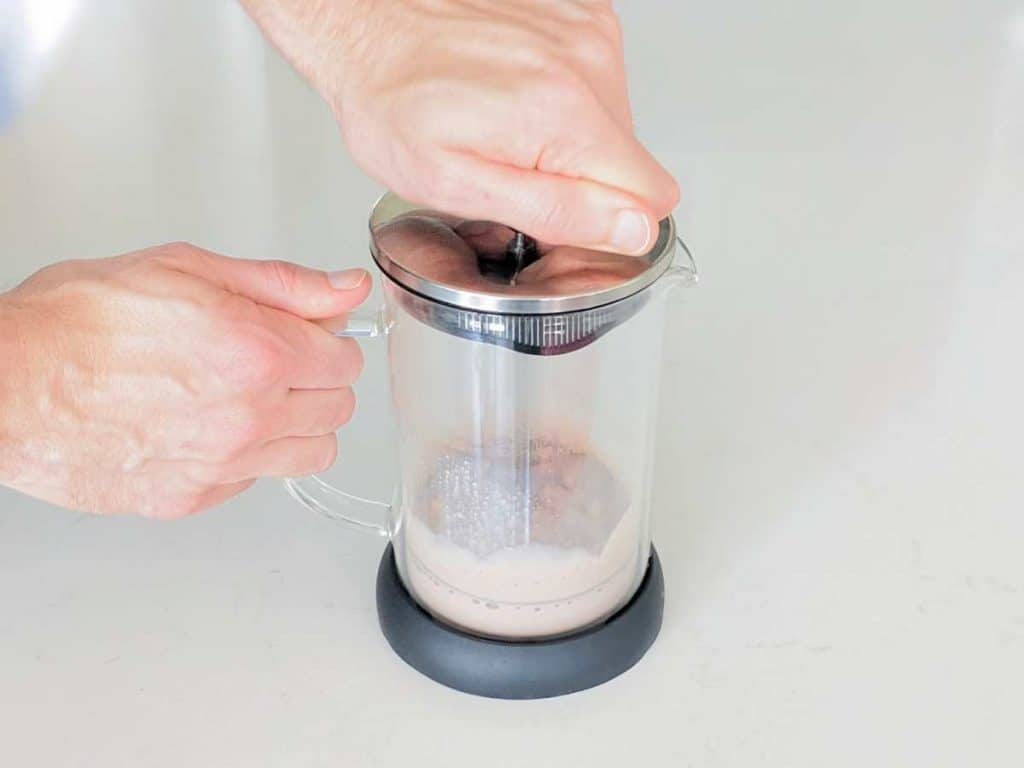 As the name suggests, the cold foam is well…cold. If you are thinking of using your espresso machine's steam wand, put it away now!
To achieve the right consistency, Starbucks uses a high-powered blender instead.
Home baristas, don't be deterred if you don't have one. Regular blenders work too! Or use a handheld frother or French press.
---
How To Make Salted Caramel Cold Foam
Got the tools you'll need? Ready to level-up your barista skills? We'll now show you how to make salted caramel cold foam from the comforts of your home.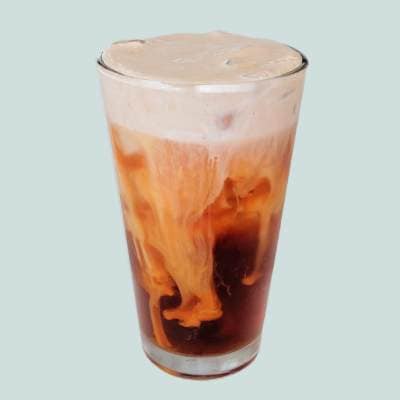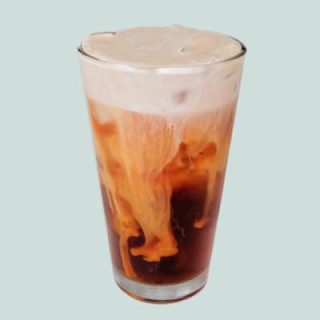 Mind Blowing Salted Caramel Cold Foam Recipe
This salted caramel cold foam recipe is so easy to make it takes 5 minutes, tops. All you need are a few simple ingredients!  
Ingredients
Heavy Cream: 3 oz
Milk: 2 oz
Caramel Syrup: 2 tbsp
Vanilla Extract: 1 tsp
Salt: 1 to 2 pinches
Instructions
To make your very own salted caramel cold foam, use heavy cream straight from the fridge.
Add the heavy cream to a bowl or blender (or your French press if you're using one). Mix in milk, sugar, salt, vanilla extract, and caramel syrup.
Beat the mixture with a handheld frother or blend on medium*. Continue till it thickens up but not too stiff that it can't be poured over a drink.
Add some ice to a jar or glass, followed by your preferred beverage. Finally, top it with the delicious cold foam.
Notes
*If using a french press, continuously pump the plunger until desired consistency is achieved.
---
What Should It Taste & Look Like?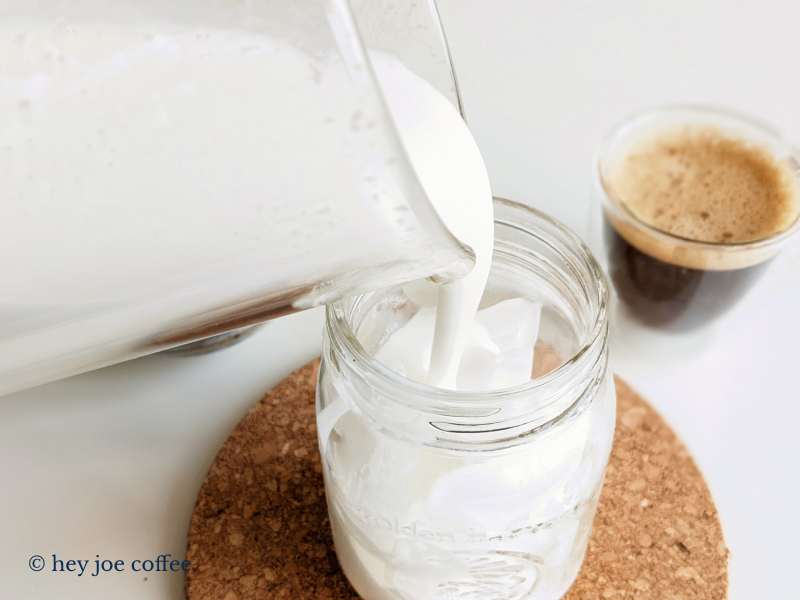 Appearance
The cold foam has a smooth creamy texture thanks to its base ingredients. When making it at home, it should have a medium viscosity (enough for you to pour the cold foam into your beverage easily).
To get this consistency, the trick is to add a bit of milk and not to over whip your foam!
Flavor
The cold foam is the perfect balance of sweet and salty. On its own, it has a creamy mouthfeel and sweet aftertaste.
Paired with coffee, it tastes similar to a caramel macchiato or salty caramel frappuccino. Because it's aerated and fluffy, we find it's best when consumed right away.
---
Final Thoughts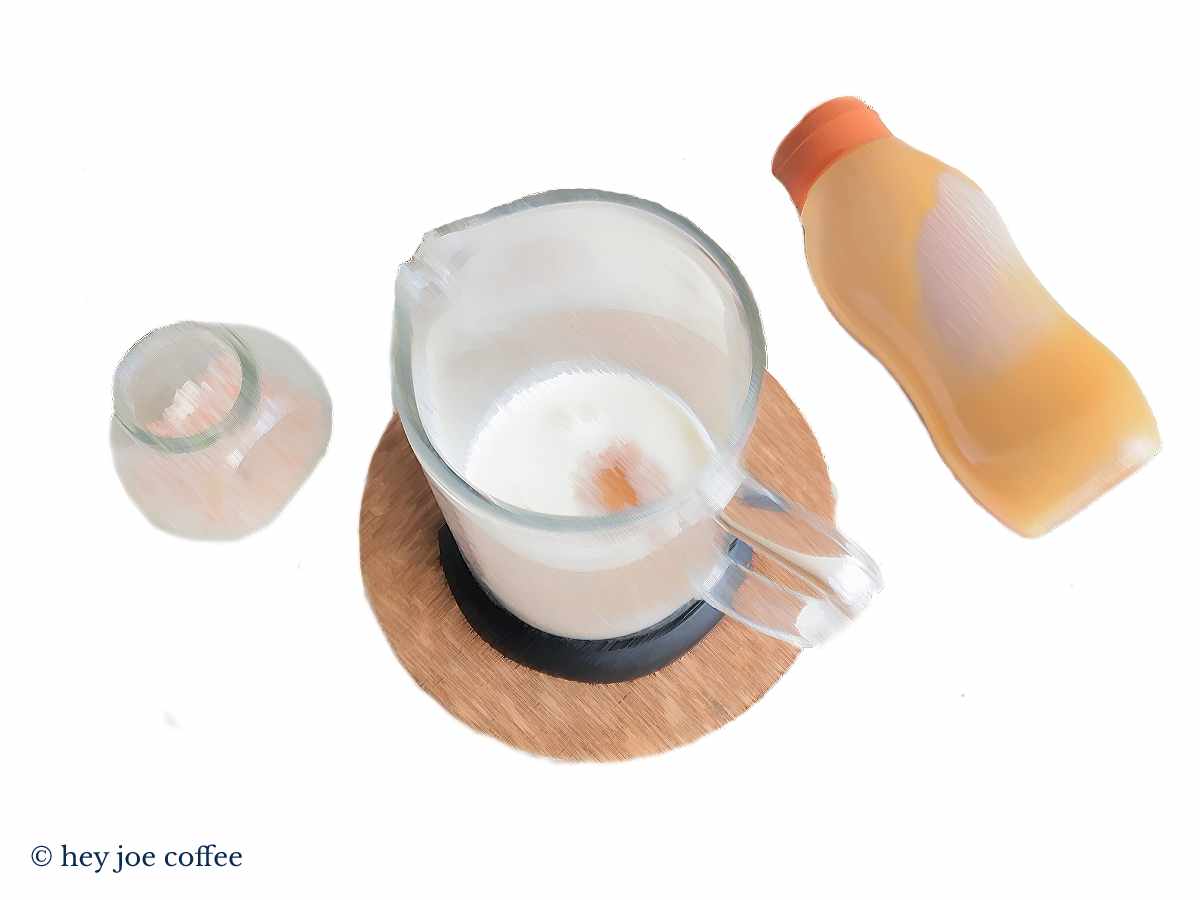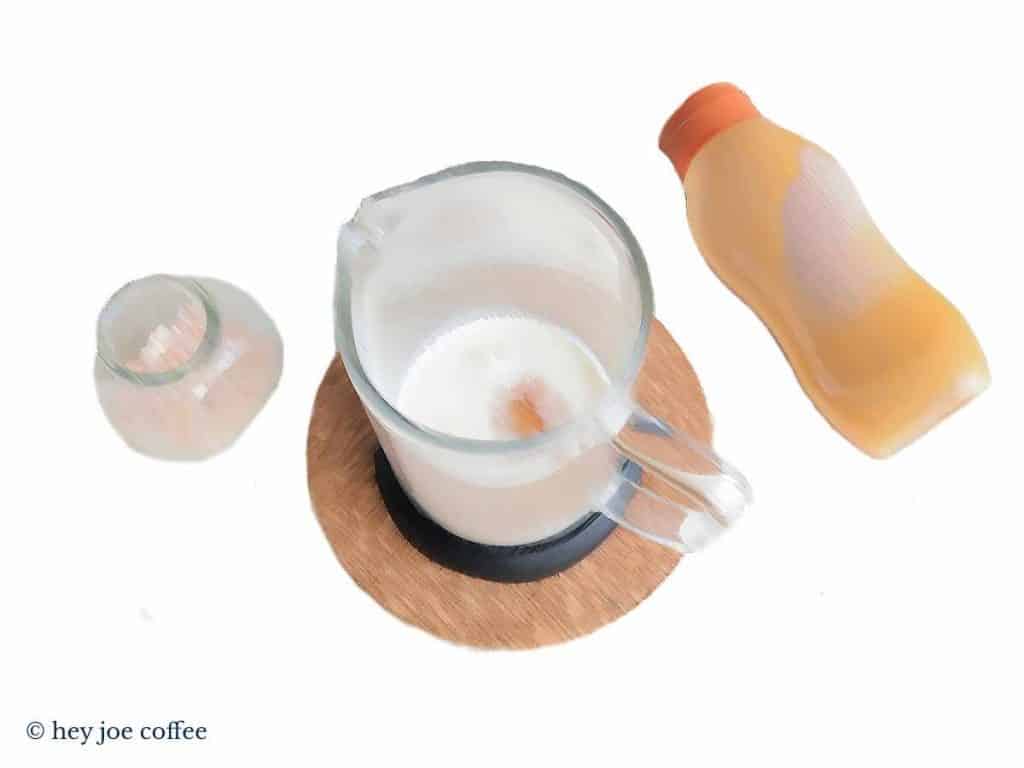 There you have it! You wanted to know how to make salted caramel cold foam and hopefully, we delivered.
Not only is it easy to make, but it's also a fraction of the cost of buying it at Starbucks. Enjoy your drink!
---