Coffee chains are responsible for keeping coffee exciting and rarely fail to do that. Starbucks introduced its sweet cream a few years ago, and many seemed to love it. So what is a sweet cream at Starbucks exactly?
If you've never tried it or you're one of the fans, we have the recipe and will help you make it at home.
– or scroll so you don't miss all the goods 🙂 –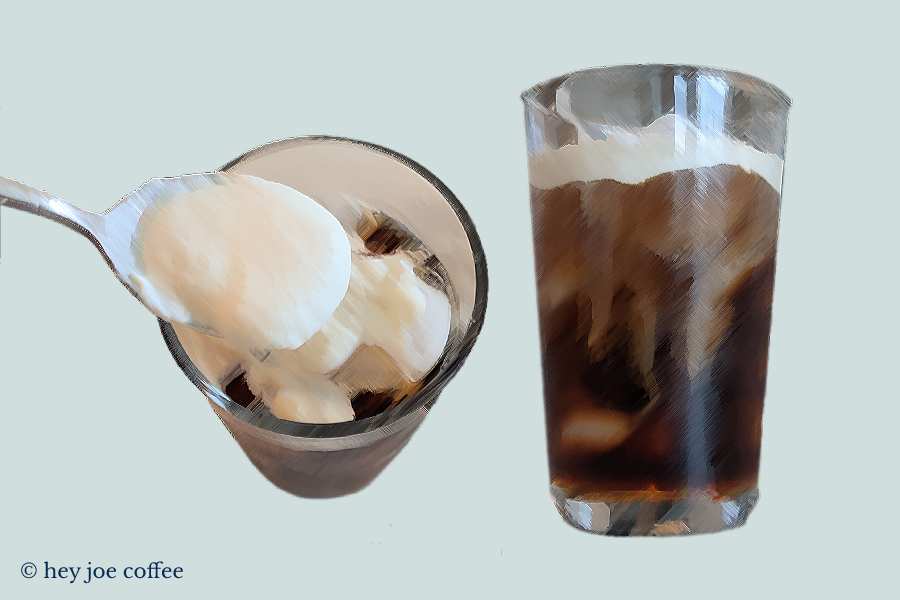 Topics Explored
Sweet Cream at Starbucks
Sweet cream is a blend of milk, vanilla syrup, and heavy whipping cream.
It's a Starbucks original recipe made in-house daily. This add-in is used in many of their signature drinks, and you can ask to swap regular cream for their sweet cream.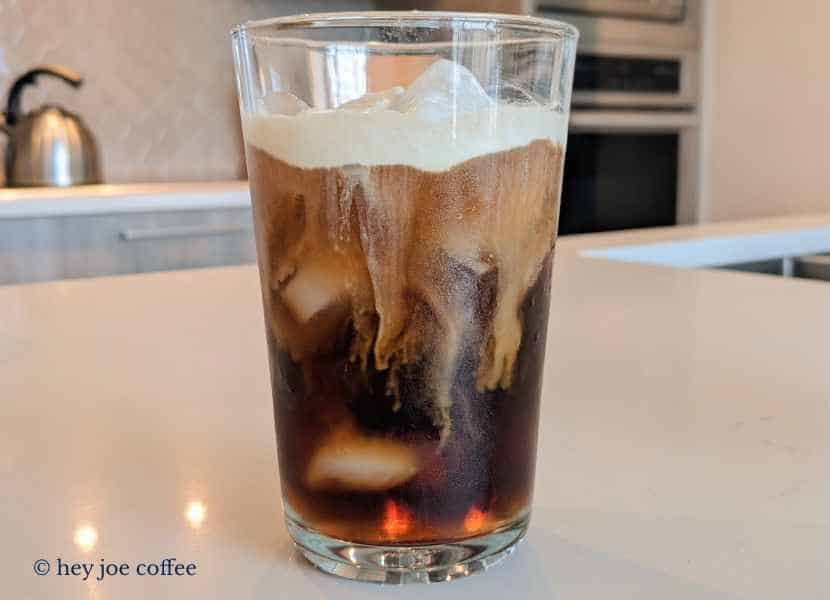 Starbucks introduced sweet cream back in 2016 as part of the vanilla sweet cream cold brew. The consistency of the cream is thick, silky, and layers on top of the coffee. Sweet cream is an addition that changes the texture, taste, and appearance of black coffees. It works perfectly with cold coffees as it doesn't require steaming to thicken.
---
What Is In Starbucks Sweet Cream?
Following the original recipe, sweet cream is made with 2% milk, heavy cream, and vanilla syrup. While milk and heavy cream are easy to source, finding the right vanilla syrup that will work best can be harder.
You can opt for making your own syrup – it's easy, and you'll be sure what's inside!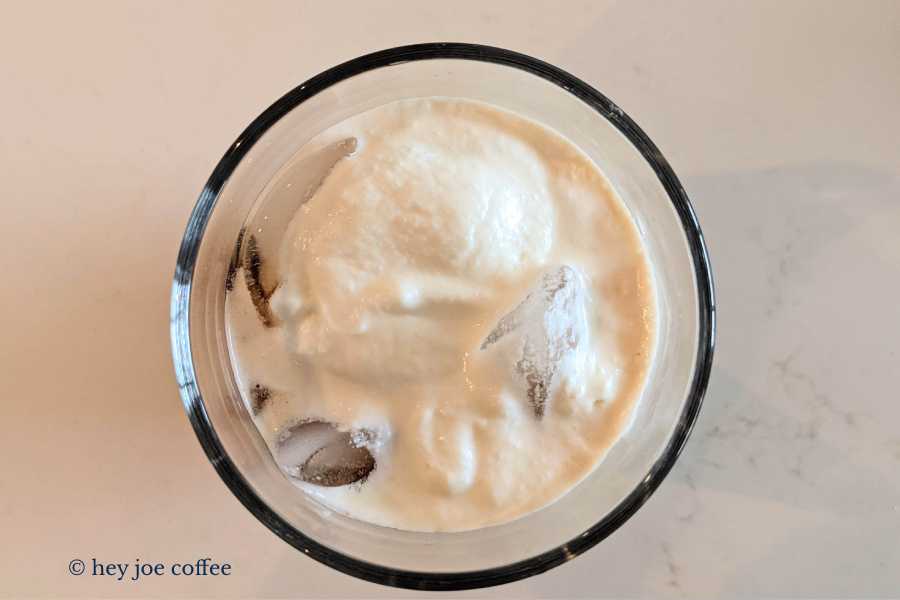 Why is it so popular?
Sweet cream gained popularity at the same time when cold brew took off. It's praised as the best accompaniment to cold brew, as people love how it texturizes the coffee, giving it creaminess while maintaining a strong coffee flavor.
It layers perfectly and sinks slowly, making for a perfect Instagram-worthy cup. Unlike other creamers, sweet cream is not too unhealthy compared to other sweet beverages at Starbucks.
---
How Do You Order Sweet Cream?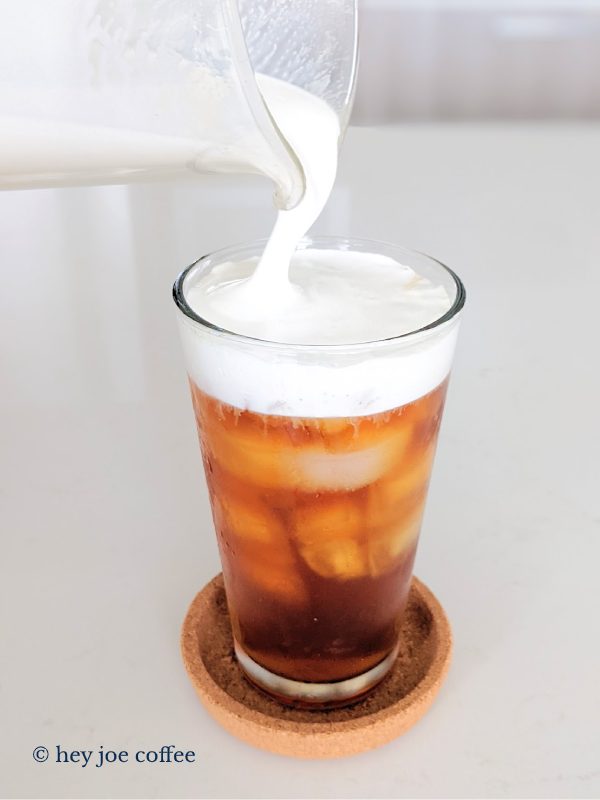 If you have a hankering for that sweet cream flavor, you can absolutely add it in any Starbucks drink.
Just ask your barista to add "Vanilla Sweet Cream" in your drink. It could be an "Iced Coffee," a "Matcha Latte," or any other drink you fancy.
Can you order sweet cream on the Starbucks app?
Yes, you can order it on the Starbucks app.
All you have to do is, after selecting your drink, go to the toppings menu. Look for sweet cream and select.
If you can't find it, then it's probably not available at the moment. Choose your pick-up location and go get your sweet cream beverage.
---
How Many Calories Is In Starbucks Sweet Cream?
A grande vanilla sweet cream cold brew comes at 70 calories with only 4 grams of added sugar(1). However, you do consume other sugary items throughout the day so make sure you're not exceeding the limit.
The daily recommended dose of added sugar is 24 grams for most women and 36 grams for most men(2).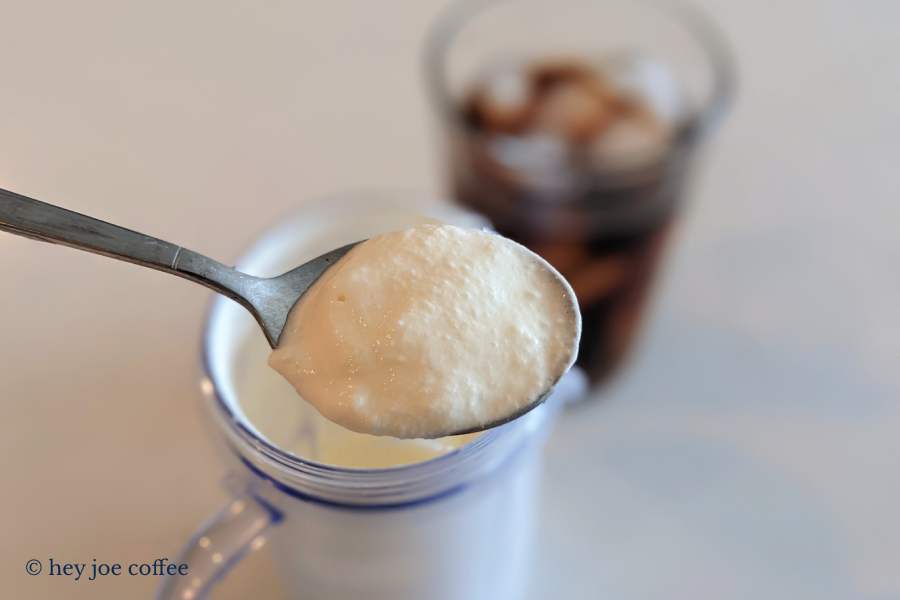 Is Starbucks Sweet Cream Keto?
Although high in fat and low in carbohydrates, sweet cream is not keto-friendly. This is due to the Vanilla syrup, which is very sugary.
For a close enough substitute, ask your barista if they carry sugar-free vanilla cold foam. If not, you can ask for heavy cream when trying to get a keto-friendly cup.
Can you order a non-dairy version?
Officially Starbucks doesn't carry non-dairy sweet cream. You can choose to substitute it with non-dairy cold foam.
But if you're trying to make sweet cream at home, you can use any plant-based milk and cream. This will affect the taste and texture, so you might not like the end result.
---
How To Make Starbucks Sweet Cream (Recipe)
Frequent Starbucks runs can significantly hurt your budget and are not always possible. We'll guide you on how to make Starbucks sweet cream and enjoy your cold brew sweetened and creamier from the comfort of your home.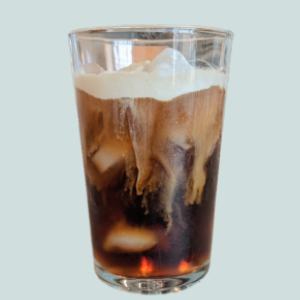 Starbucks Sweet Cream Recipe
We de-mystified the famous Starbucks Sweet Cream recipe for all you enthuasist! This copycat recipe is ridiculously easy to make, so get your froth on.
Ingredients
Vanilla Syrup Ingredients:
Water: 1 cup
Sugar: 1 cup
Sweet Cream Ingredients:
Whipping Cream: ½  cup
2% milk: ⅓ cup
Vanilla Syrup: 2 tbsp (more if you like it sweeter)
Instructions
To prepare the vanilla syrup, bring one cup of water to a boil. In a mason jar, pour the boiling water, one cup of sugar, and two tablespoons of vanilla extract.
Mix all the ingredients and let the mixture chill on the countertop. Once it chills, you can store it in the fridge for up to two months.
For the sweet cream, in a larger cup, combine ½ cup heavy cream, ⅓ of a cup 2% milk, and two teaspoons of the vanilla syrup. If you like it to be sweeter, you can add more syrup.
Mix the sweet cream ingredients. If you like a creamier or more airy consistency, you can use a food processor (on pulse) or frother to blend it*. Be careful not to overmix.
The sweet cream is ready! To replicate the vanilla sweet cream cold brew, combine ice, cold brew, and vanilla syrup to fill up 3/4 of the glass.
Fill the last 1/4 of the cup with the sweet cream.
Notes
*If you decide to whip the cream to get a different texture, make sure to add it to your cold brew right away. Make enough to serve right away as storing it for longer than 24 hours is not recommended.
---
Sweet Cream Is Often Confused With…
Sweet cream is commonly confused with other add-in creamers. However, since it's a Starbucks original recipe, you can't find it ready to buy in a market. The appearance comes close to cold foam, and the taste is silky and thick, very similar to heavy cream.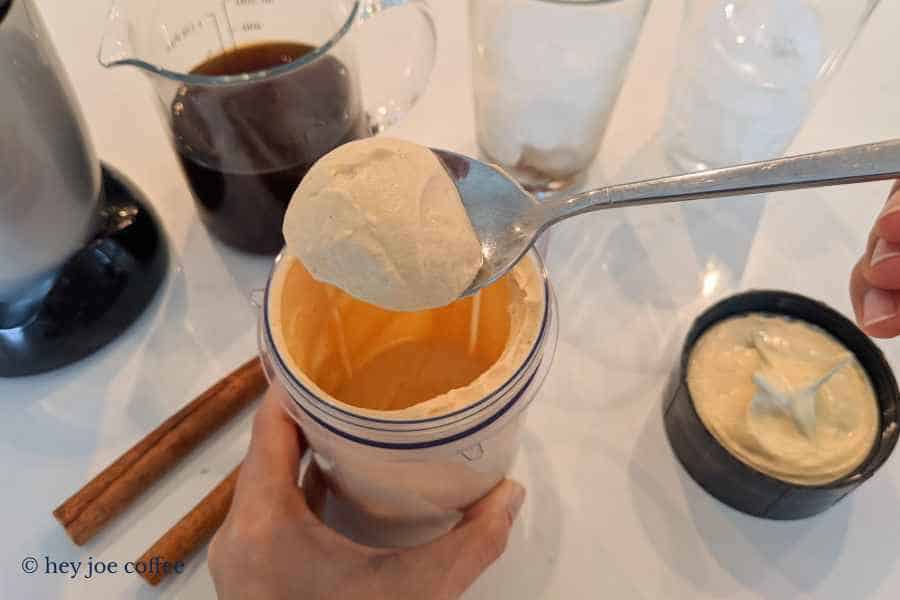 1. Cold Foam
Starbucks also popularized cold foam, which is often confused with sweet cream. While it might appear as sweet cream at first glance, cold foam is just cold-frothed milk.
The consistency is thick, resembling a meringue, and it's used for topping cold beverages like nitro or cold brew. Sweet cream has more ingredients than just milk and it's incorporated into the drink, not an add-in.
2. Heavy Cream
Like sweet cream, heavy cream is also considered an add-in, which is why people often confuse the two.
Heavy cream is the denser version of sweet cream minus the vanilla sweetness. It's more keto-friendly since it contains 36% fat(3) and less sugar than sweet cream. Due to the high fat content, heavy cream holds up really well.
3. Whipped Cream
Heavy whipping cream is also considered a topping and not something you mix in the beverage. It adds an extra element to the drink.
You can even have iced coffee with sweet cream topped with whipped cream. It contains less fat than heavy cream, approximately 30-35%, so it has a lighter, more airy texture when compared to sweet cream.
---
Summary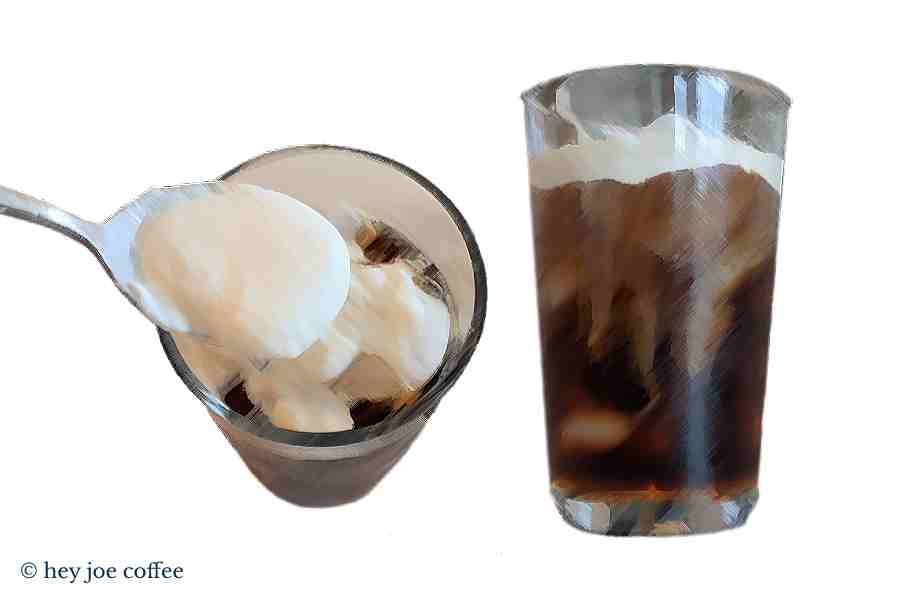 If you're a fan of creamers and heavy cream in your coffee, you've probably had someone recommend you to try sweet cream.
What is sweet cream at Starbucks? It's a delicious mix made of milk, heavy cream, and vanilla syrup often combined with cold coffees. And if you're not a fan of the coffee shops, it's perfectly easy to make it at home!
---
Verified Sources
Wondering where your info comes from? We totally understand. Hey Joe only obtains our information from reputable sources. Contents from this article are sourced from the following publications: