A good substitute for Kahlua is not easy to find. This popular drink isn't always on hand or in everyone's price range.
This peppy alcoholic drink is made with rum, sugar, and arabica coffee.
Following its ingredients, I went on a hunt to find and create a good substitute.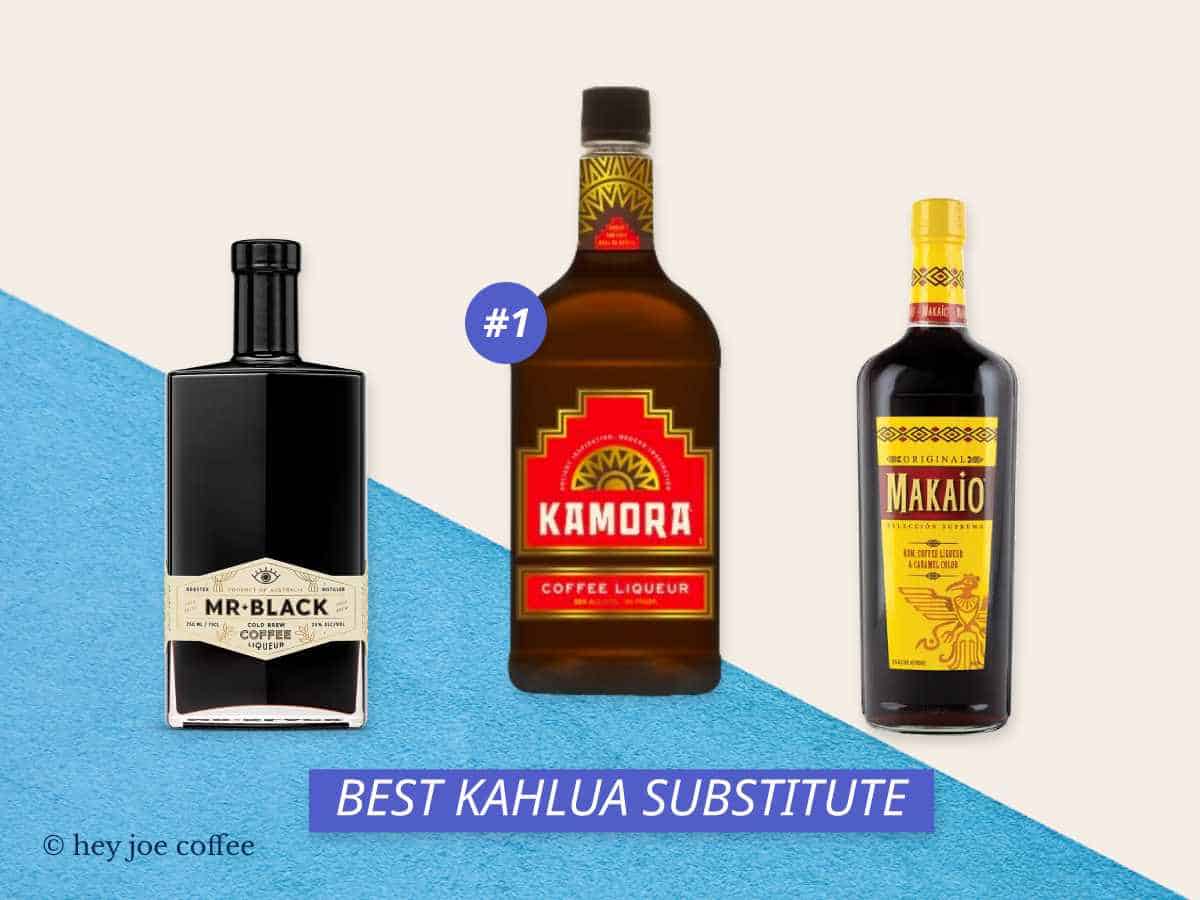 Topics Explored
What Alcohol Is Similar to Kahlua?
In general, coffee liqueurs usually have the same ingredients: Alcohol and coffee.
These ingredients come in a variety of qualities, some good some bad, but most have similar flavors.
Kamora and Kapali have similar qualities as Kahlua. Nevertheless, there are still subtle differences to note below.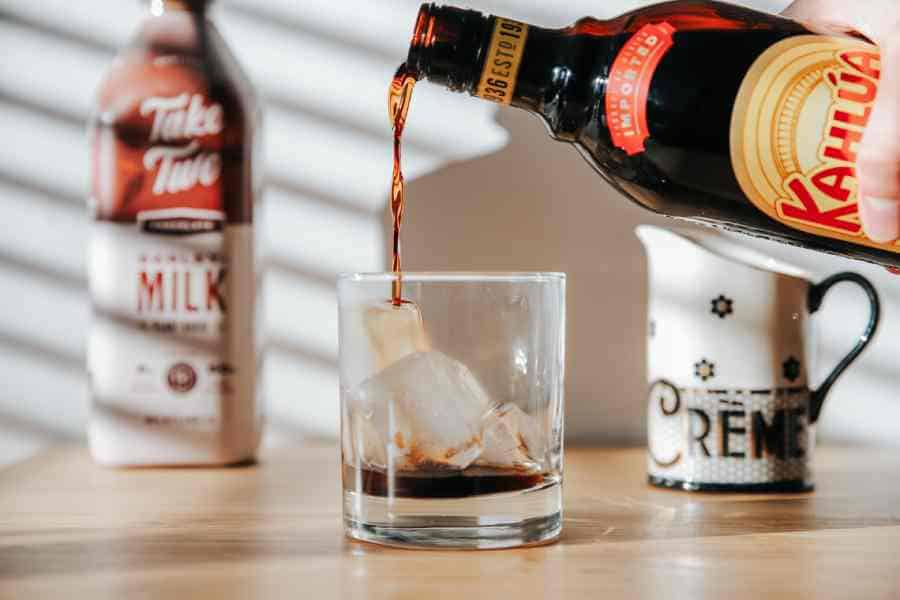 ---
Kahlua's Ingredients
Discovering a suitable substitute for Kahlua without sacrificing quality or taste can be achieved with a little ingenuity.
A simple research into the ingredients that make up Kahlua will help root out good from substitutes from bad ones. Let's explore the key ingredients of Kahlua in greater detail.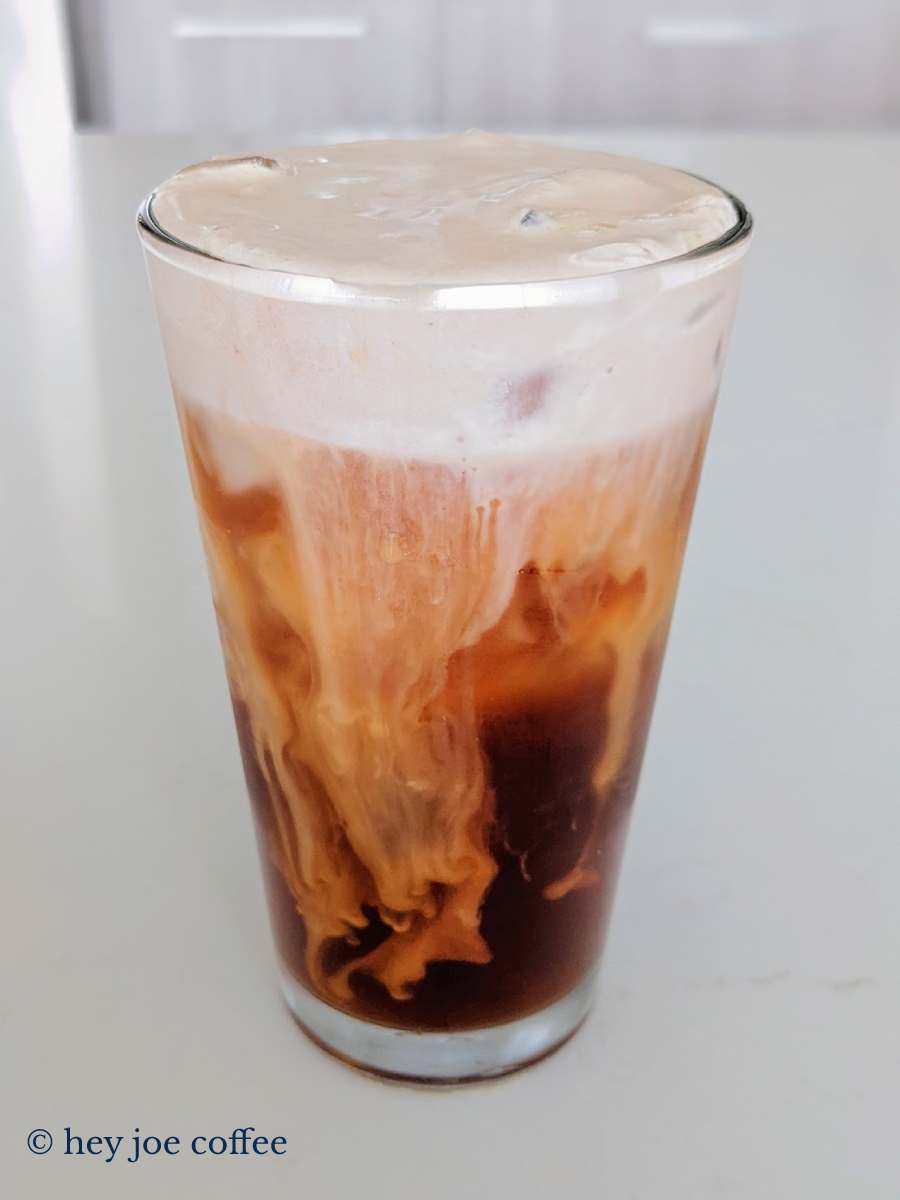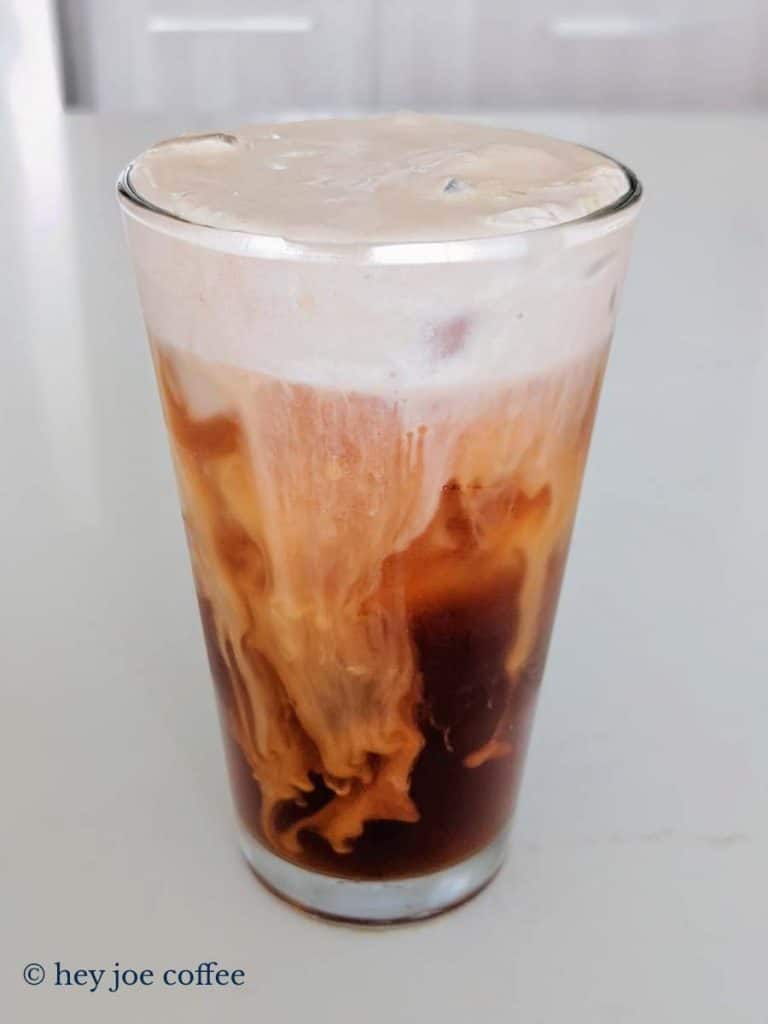 Arabica Coffee
The Arabica coffee plant comes from the Rubiaceae family. This is the most cultivated coffee bean in the world.
Arabica is on the sweeter side with notes of chocolate and sugar. Depending on the variety, there can be hints of fruit or berries.
Rum
Rum is made by fermenting and distilling sugarcane. So, keep in mind this is an alcohol with a sweeter, almost 'molasses-y' flavor.
When deciding on this ingredient's substitute, I looked for similar flavors.
Vanilla & Sugar
Kahlua is traditionally a sweet drink, so adding vanilla and sugar is important.
Take note of the caramel and butterscotch flavor found in sugar and vanilla when looking for alternatives.
---
Substitute For Kahlua
I know people don't always have time to research, buy, and assemble the ingredients needed to make this sweet coffee liqueur.
Here are some substitutes for Kahlua. These coffee liqueurs taste great while giving you a similar authentic Kahlua-like taste.
1. Kamora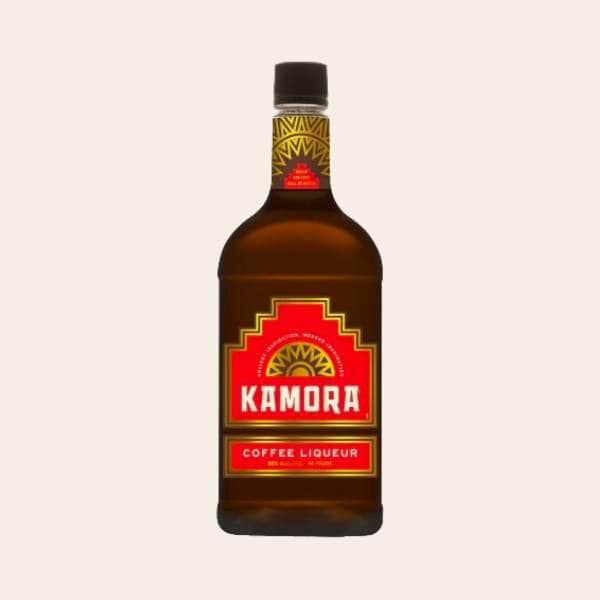 A little bit on the thicker side, this coffee liqueur has the same rich flavor as Kahlua.
Made to be paired with coffee or on its own, this drink brings home the same delicious kick as Kahlua.
Flavor Profile:
Strong rich coffee flavor
Sweet notes of vanilla and caramel
Light and creamy aftertaste
Similarity to Kahlua: ⭐⭐⭐⭐⭐
2. Kapali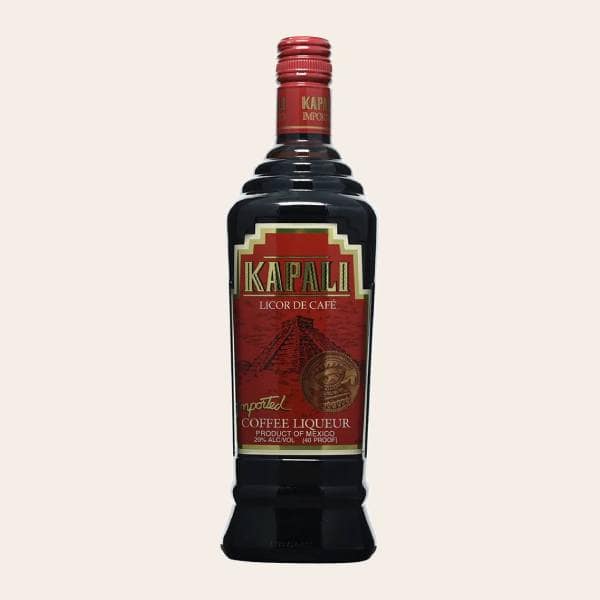 This liqueur has a strong coffee flavor and is sweeter than Kahlua.
Kapali is a popular liqueur in the US. With its strong coffee aroma and sweet taste, this drink is a good substitute; however, they differ slightly.
Flavor Profile:
Has a stronger coffee flavor than Kahlua
Sweeter than Kahlua with notes of fruit as a pleasant aftertaste
Similarity to Kahlua: ⭐⭐⭐⭐⭐
3. Tia Maria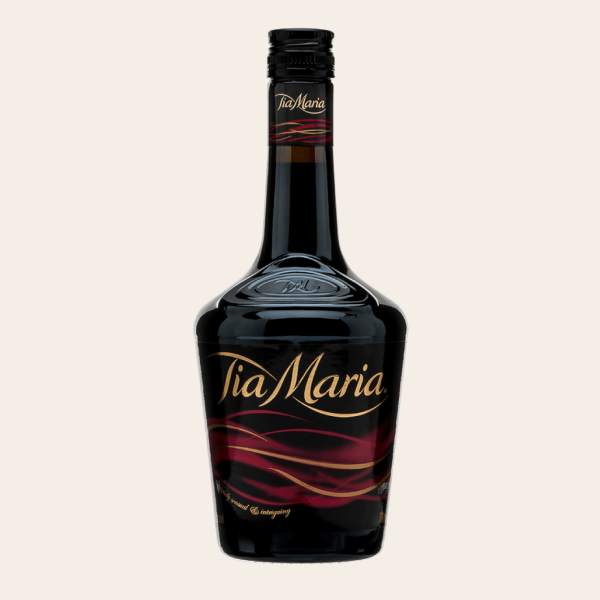 A fabulous vegan substitute for Kahlua; it's made with Jamaican Blue Mountain coffee beans. Tia Maria is a liqueur fermented with cane spirit and vanilla to produce a savory sweet flavor.
Sellers recommend adding milk for a creamier taste.
Flavor Profile:
Strong bitter coffee flavor
Sweet notes of vanilla and caramel with a tang of citrus
Similarity to Kahlua: ⭐⭐⭐⭐
4. Makaio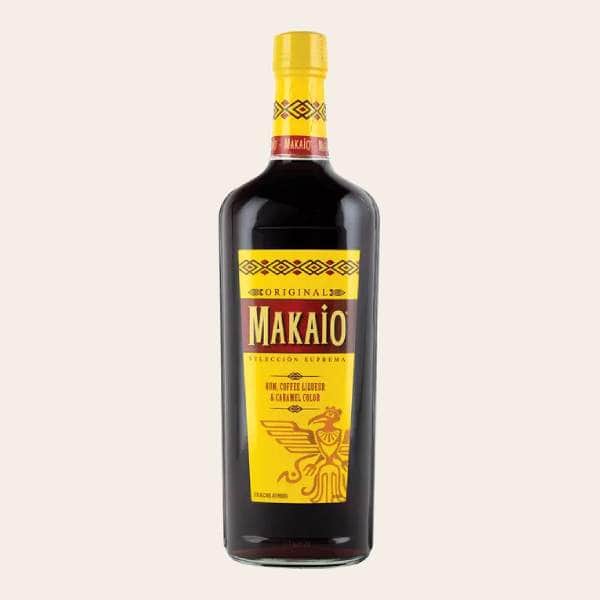 This US-made liqueur has a strong, sharp aftertaste. This tasty treat is more bitter than sweet.
Makaio can be substituted for a few mixed drink recipes that call for Kahlua but is also a savory stand-alone with ice.
Flavor Profile:
Strong bitter coffee flavor
Smooth and mildly sweet with a faint maple flavor
Similarity to Kahlua: ⭐⭐⭐⭐
5. Mr. Black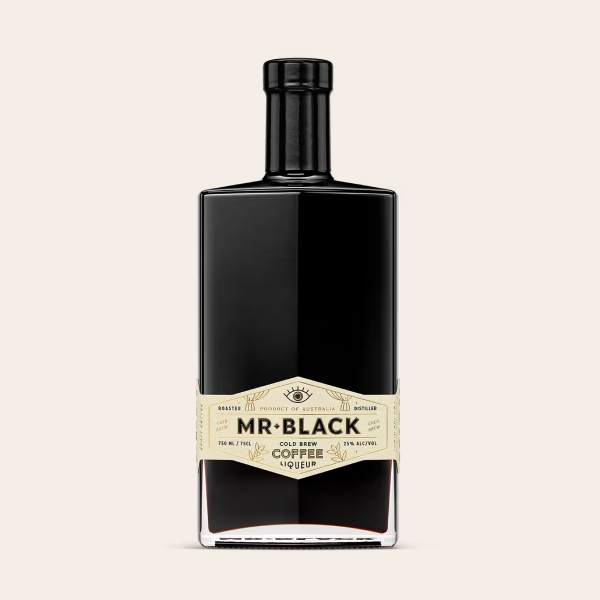 Unlike Kahlua, Mr. Black(1) uses Australian wheat vodka in its liqueur.
Mr. Black has a good balance between the bitterness of the coffee and the sweetness of the sugar. Expect this liqueur to not be as sweet as Kahlua.
Flavor Profile:
Strong, bitter dark coffee and chocolate flavor
Notes of caramel and vanilla aftertaste
Strong chocolate and coffee aroma
Similarity to Kahlua: ⭐⭐⭐
---
Poor Substitutes For Kahlua
Here's a short list of the liqueurs that don't fit the Kahlua flavor profile. Popular by name, but ill-suited substitutes, these liqueurs were created for different flavor expectations.
1. Baileys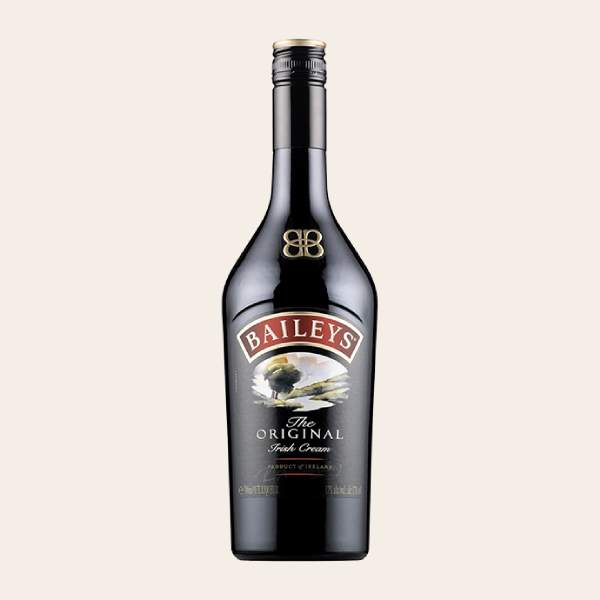 Baileys is a popular brand most people recognize; however, unlike Kahlua, this liqueur is made with cream and whiskey instead of vanilla and rum.
Because of the cream, highly acidic drinks will cause the cream to curdle.
Flavor Profile:
A smooth liqueur that's creamy and sweet
Notes of vanilla and chocolate
Fruity aftertaste
2. Sheridans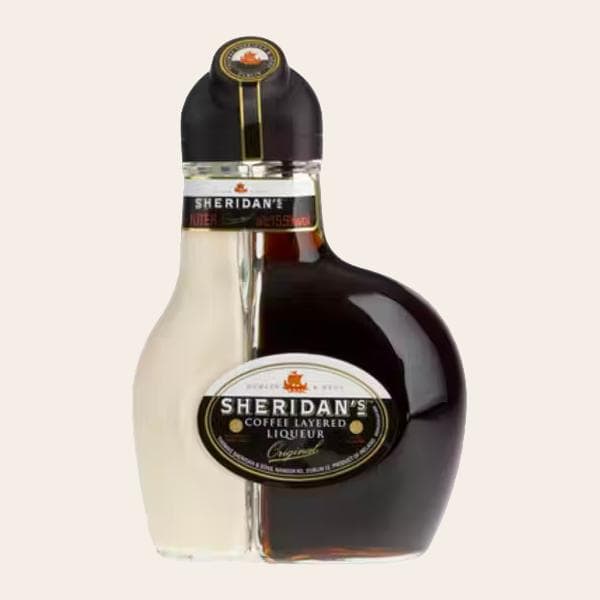 This popular two-in-one bottled liqueur has one side filled with white chocolate and the other with dark chocolate.
Like Baileys', Sheridan's is made with cream and whiskey. Unlike Baileys', this liqueur is more expensive.
Flavor Profile:
One side is a creamy white chocolate liqueur
On the other side is dark chocolate, with subtle notes of coffee and whiskey
3. Creme De Cacao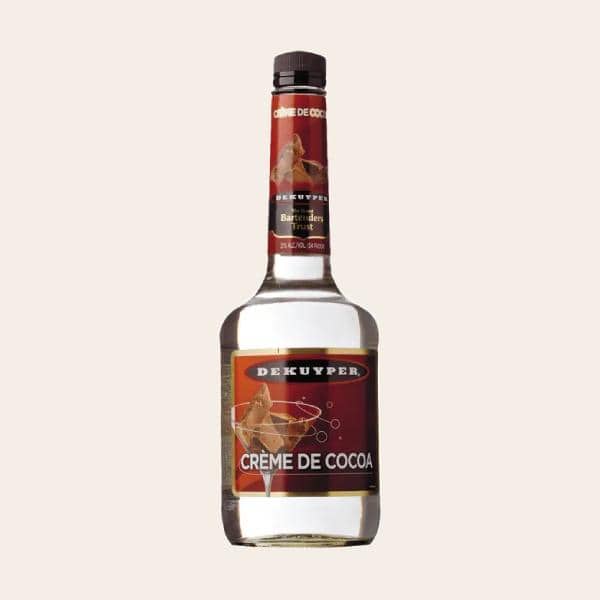 The most important thing to know is this is not a coffee liqueur, it's chocolate. This is not made with coffee, so there should be no expectations for subtle or strong notes of coffee.
This drink can come in two varieties; white Creme De Cacao or dark.
Flavor Profile:
The white liqueur has a strong milk chocolate flavor with a subtle vanilla taste
The dark liqueur is a richer and stronger chocolaty flavor.
---
Homemade Kahlua Recipe
I would say homemade is always the best way to go. You're working within your own budget and know what ingredients are going into your liqueur.
If finding a substitute is not possible, try making this homemade Kahlua recipe.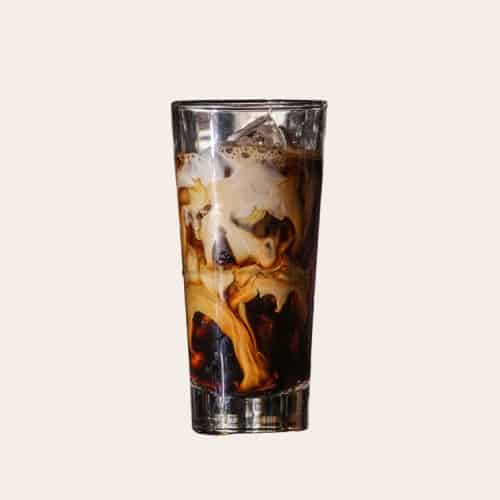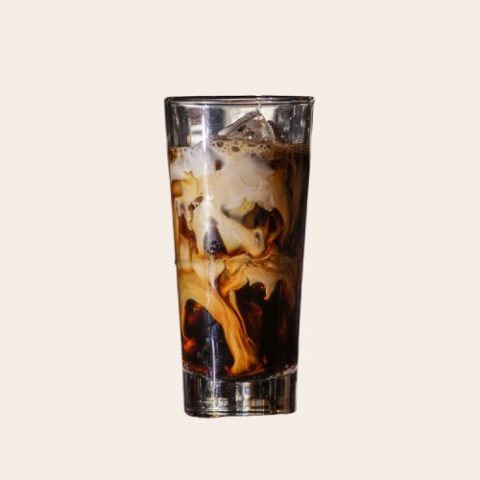 Super Simple Homemade Kahlua Recipe
Yield:
Servings: 10 servings
Total Time:
21 days
15 minutes
This homemade Kahlua recipe only involves 4 ingredients and is easy to assemble.  Follow this simple 6-step recipe to enjoy your own homemade liqueur.
Ingredients
Dark Roast Coffee: 2 cups
White Rum: 250 ml
Vanilla Extract (Use a good quality one): 1 tbsp
Brown Sugar: 1.5 cups
Instructions
Brew 2 cups of coffee. Once prepped, add it to a large pot and keep on medium to low heat.
When a thin layer of froth forms, add brown sugar and white rum. Stir the pot until the ingredients dissolve.
Turn off your heat and let the liquid cool. Once the liquid cools, add the liquid to a container. Refrigerate for 2 to 3 weeks.
Remove the container from the fridge. Using a paper or cloth strainer, strain the contents. Remove any bits of ground coffee.
Optional: Add vanilla extract and stir. The vanilla flavor will not be strong but will enhance the drink.
Finally, enjoy your liqueur. Add the liqueur to any cocktail or beverage to enhance flavors. Or enjoy it as is.
Notes
This recipe yields approximately 1 liter of Kahlua
---
Summary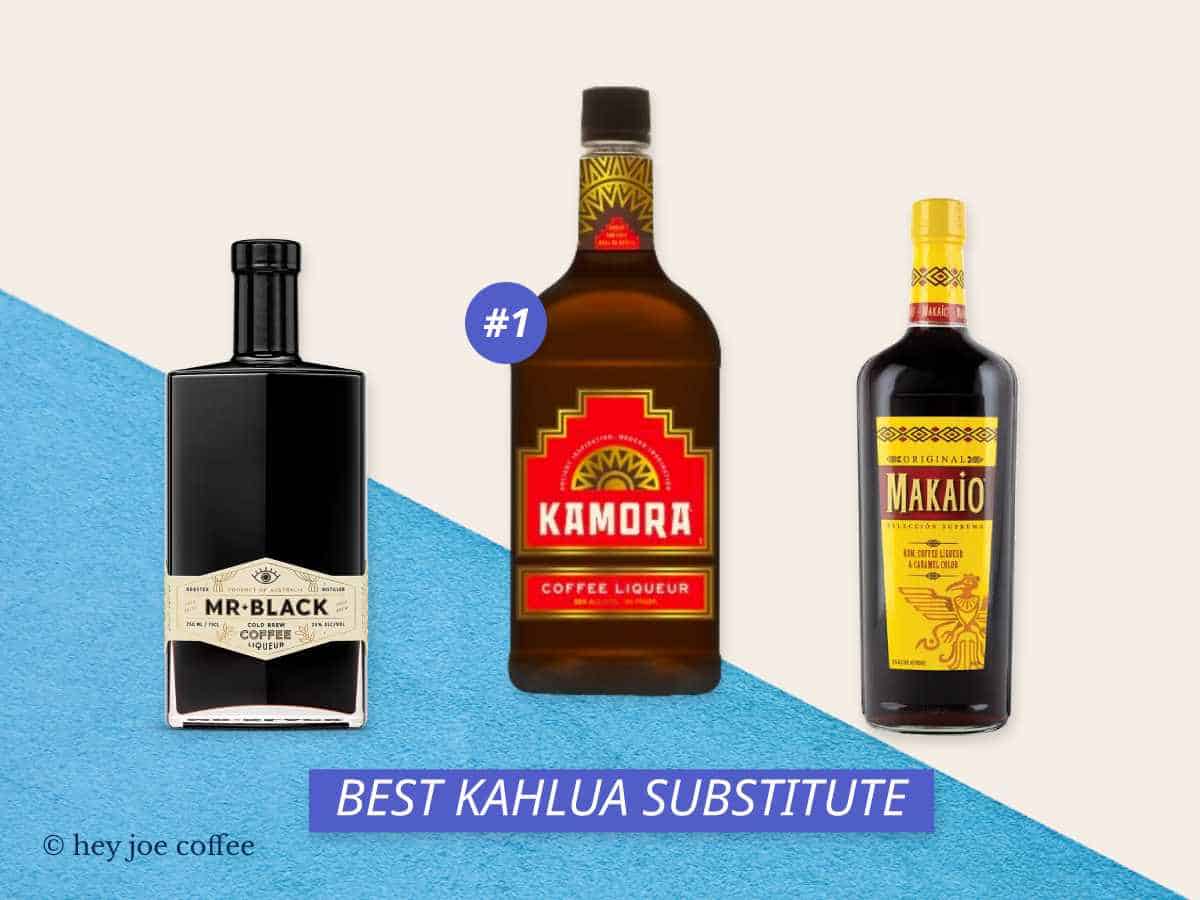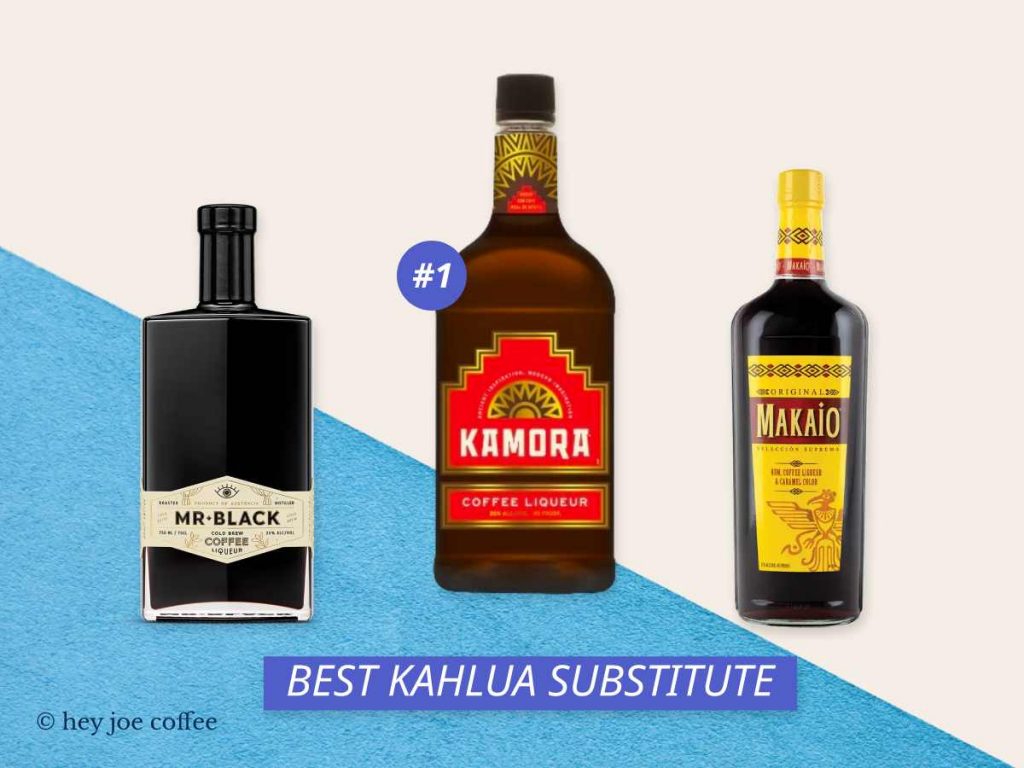 One way or another, if you have a craving for coffee liqueur there's an easy way to obtain it.
Enjoy discovering your new favorite substitute for Kahlua or creating your own Kahlua concoction in the kitchen.
---
More Questions
Can you substitute Kahlua for Baileys?
No. Kahlua lovers won't find this a pleasing substitute. Kahlua has a strong coffee flavor with notes of caramel and vanilla, which can't be found in Baileys.

Baileys uses cream and whiskey for a sweet, milky coffee liqueur flavor.
What is a cheap alternative to Kahlua?
Your best bet is to try Kapali or Kamora coffee liqueurs. Both drinks use similar ingredients to Kahlua with the same strong flavor of the coffee. 

Depending on where you live you can get these drinks for under $10. 
What can you use instead of Kahlua in tiramisu?
The best alternative is Kamora. Kamora has the same flavor profile as Kahlua with a different consistency. 

On the odd chance, you can't get a hold of a coffee liqueur, use dark rum as a decent substitute. Or if you're looking for an alcohol-free tiramisu, espresso is an equally good choice. 
Verified Sources
Wondering where your info comes from? We totally understand. Hey Joe only obtains our information from reputable sources. Contents from this article are sourced from the following publications:
Mr. Black: https://mrblack.co/us/