If you're looking for colorful, creamy, and delicious beverages perfect for a hot day, then the Dunkin Coconut Refreshers are your jam.
These sweet treats were introduced in 2020 as a refreshing pick-me-up after months of a challenging pandemic.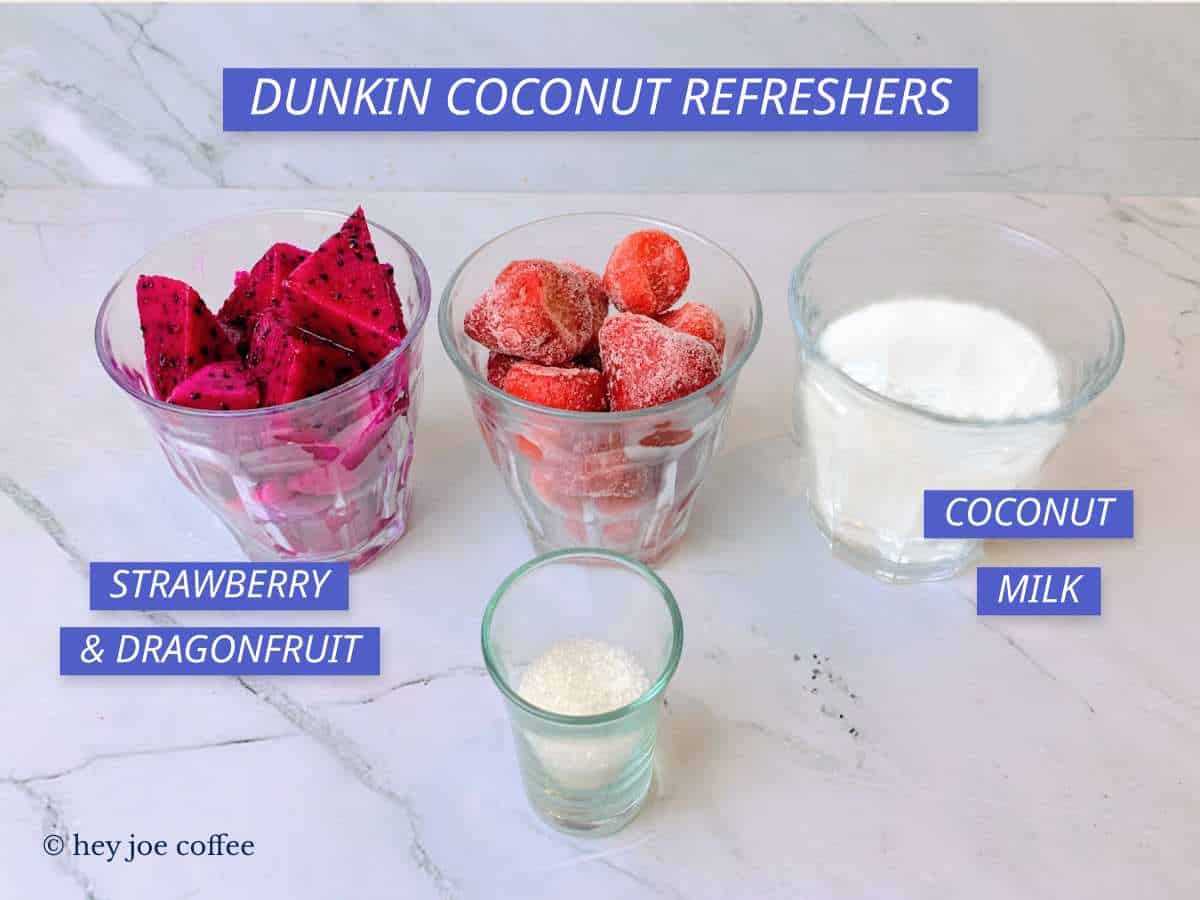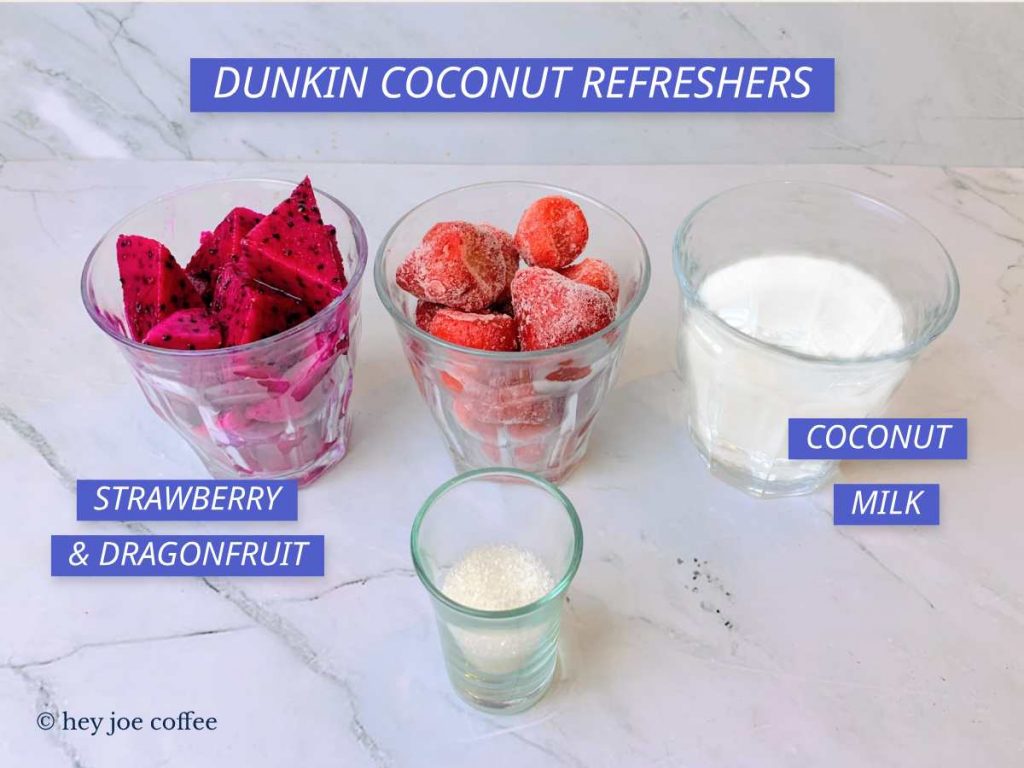 Topics Explored
What Are Dunkin Coconut Refreshers Made Of?
Dunkin's coconut refreshers are made from green tea and various fruit flavors and then topped with coconut milk.
They are colorful, dairy-free delights that come in a variety of flavors. Golden Peach and Pink Strawberry are current menu staples and they have various seasonal flavors too. (1)
Types Of Dunkin Coconut Refreshers
Dunkin Coconut Refreshers come in a variety of flavors.
Currently, Dunkin has two year-round flavors and a few seasonal options. Each with its own unique fruit flavor combination and vibrant color.
1. Pink Strawberry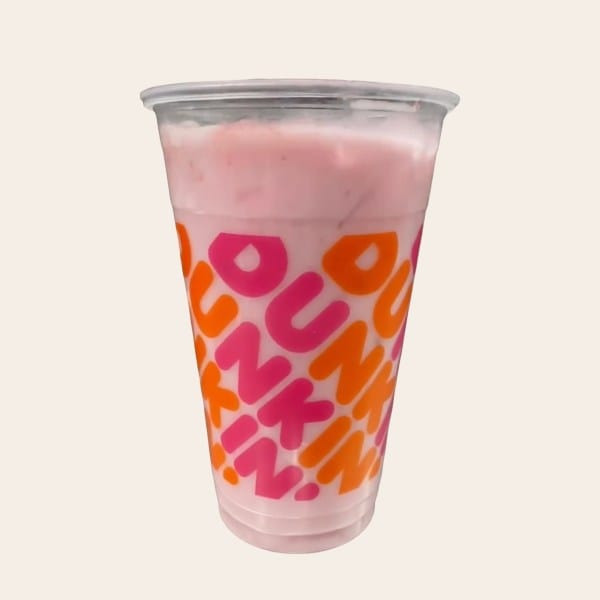 The Pink Strawberry Coconut Refresher from Dunkin has a beautiful baby pink color and a staple on Dunkin's menu.
It showcases sweet strawberry flavors complemented with coconut milk.
Flavor Profile:
Sweet strawberry is the most prominent flavor while the dragonfruit mellows it out.We think this drink may just give the Pink Drink a run for its money.
Calories:
Small: 80 Calories
Medium: 130 Calories
Large: 170 Calories
2. Apple Cranberry
Dunkin introduced the Apple Cranberry Coconut Refresher as part of its 2021 fall menu.
Rich coconut milk mellows out the crisp apple and tart cranberry flavor to make the perfect drink.
Flavor Profile:
Two perfect fall flavors come together to form a deliciously crisp iced drink. Even though cranberries are typically sour, this drink is still very sweet.
Calories:
Small: 120 Calories
Medium: 180 Calories
Large: 230 Calories
3. Purple Pomegranate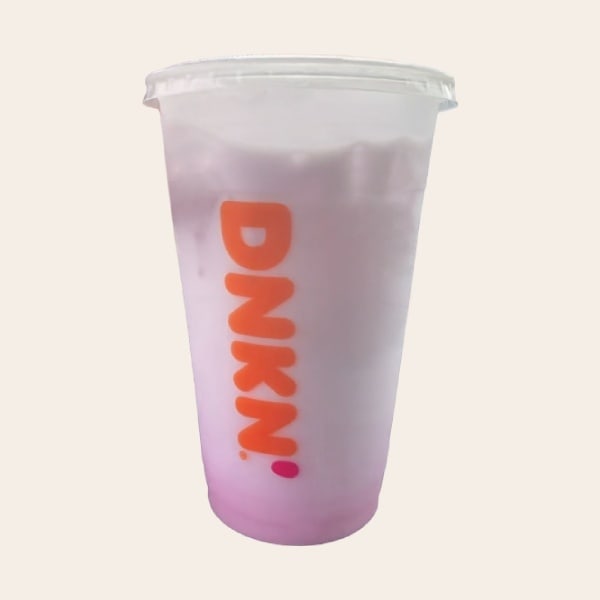 This pastel purple drink caught me off guard at first look.
Its intense color is all thanks to the blueberry and pomegranate flavors, muddled with a splash of coconut milk.
Flavor Profile:
The purple pomegranate coconut refresher is packed full of flavor.
Some say it has a more intense flavor and is sweeter than other refreshers. I thought coconut milk helped take the flavor down a notch and made the drink extra creamy.
Calories:
Small: 110 Calories
Medium: 170 Calories
Large: 230 Calories
4. Golden Peach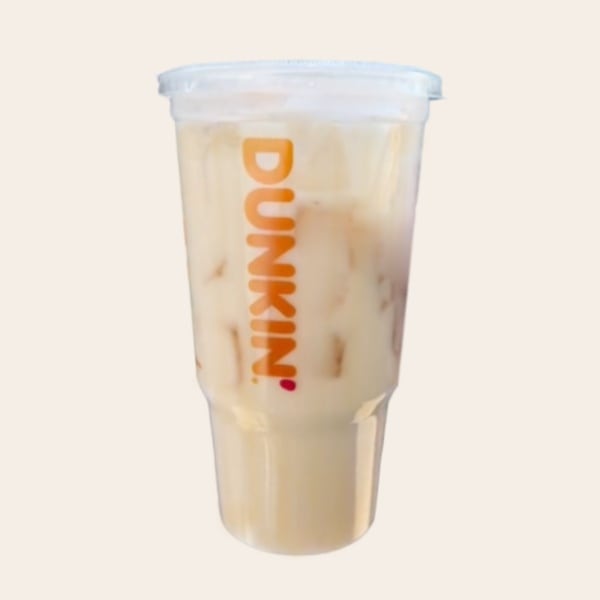 The Golden Peach Coconut Refresher features a bright and refreshing peach passionfruit flavor.
Coconut milk adds some delicious creaminess to the drink. It is available on the Dunkin menu year-round.
Flavor Profile:
The Golden Peach is a little less sweet than its strawberry cousin. It has a strong peach flavor with subtle passionfruit notes that we feel works so well with coconut milk.
Calories:
Small: 90 Calories
Medium: 130 Calories
Large: 180 Calories
5. Blood Orange
The Blood Orange Refresher with coconut milk was released as part of the 2022 fall seasonal menu.
The tangy, citrusy flavor of blood orange and cranberry is complemented by the richness of coconut milk. (2)
Flavor Profile:
Dunkin describes the Blood Orange coconut refresher as "citrus-forward" and we can't agree more.
The coconut milk lends creaminess and together, I'm getting strong creamsicle vibes.
Calories:
Small: 120 Calories
Medium: 170 Calories
Large: 230 Calories
6. Mango Pineapple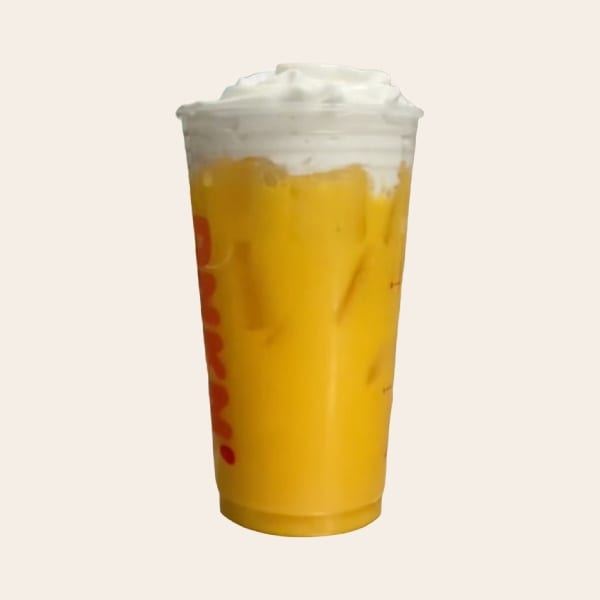 As part of the 2022 Summer menu, Dunkin released the Mango Pineapple Refresher. You could have it with green tea, coconut milk, or lemonade – whatever suits your fancy!
Mango and pineapple flavors give the drink a nice tropical refresh.
Flavor Profile:
Mango and pineapple are a classic tropical fruit combination that typically pairs well with creamy coconut.
I haven't tried it myself, but some say it is overly sweet and has a strong artificial taste.
Calories:
Small: 120 Calories
Medium: 170 Calories
Large: 230 Calories
---
How To Make Dunkin Strawberry Coconut Refresher
Follow the recipe below to make your own version of the Dunkin strawberry coconut refresher.
You will find instructions for how to make simple syrup, fruit concentrate, and the final drink.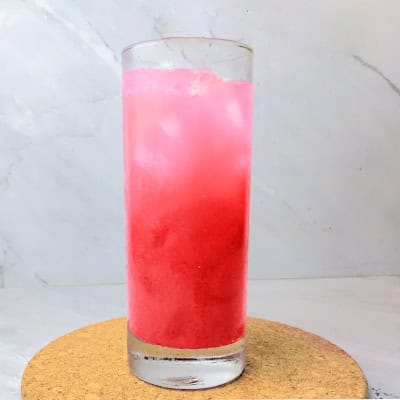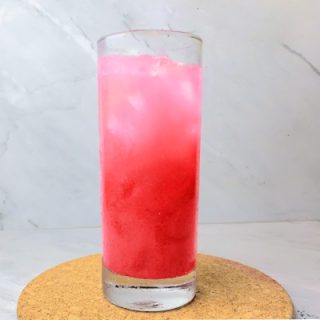 Dunkin Strawberry Coconut Refresher Recipe
Yield:
1 serving (~10 oz)
This Dunkin strawberry coconut refresher recipe is relatively simple. The most challenging part is making the fruit concentrate. Just follow the steps, and you will be ok. 
Ingredients
Strawberry Dragonfruit Concentrate: 6 oz
Slik Brand Coconut Milk*: 2 oz
Ice
Instructions
Make a simple syrup by adding equal parts sugar and water to a saucepan on medium heat. Bring the mixture to a boil. Stir until the sugar is dissolved.
Allow the hot syrup to cool, then pour it into a clean jar with a tight-fitting lid. It can be stored for up to 1 month in the refrigerator.
Place 1 cup strawberries and 1 cup dragonfruit in a blender with 1 cup water. Blend on high until combined. You can use fresh or thawed frozen fruit.
Using whatever straining method you have available, remove the pulp from the blended fruit. Repeat the process until the pulp and seed are entirely removed.
When you are done, add ½ a cup of simple syrup to the concentrate. Mix it well, store it in the refrigerator, or prepare to use it.
Fill a large glass with ice. Pour in your fruit concentrate to approximately the halfway mark and top it off with coconut milk.
Notes
* Dunkin' uses the unsweetened version of Silk Coconut Milk. Sticking to this brand will give you the closest flavor to the in-store version.
---
What Do Coconut Refreshers Taste Like?
Coconut refreshers are as easy on the eyes as they are on the palate.
But what do coconut refreshers taste like? Let's just say if you're a fan of fruit tea, then you will enjoy a coconut refresher.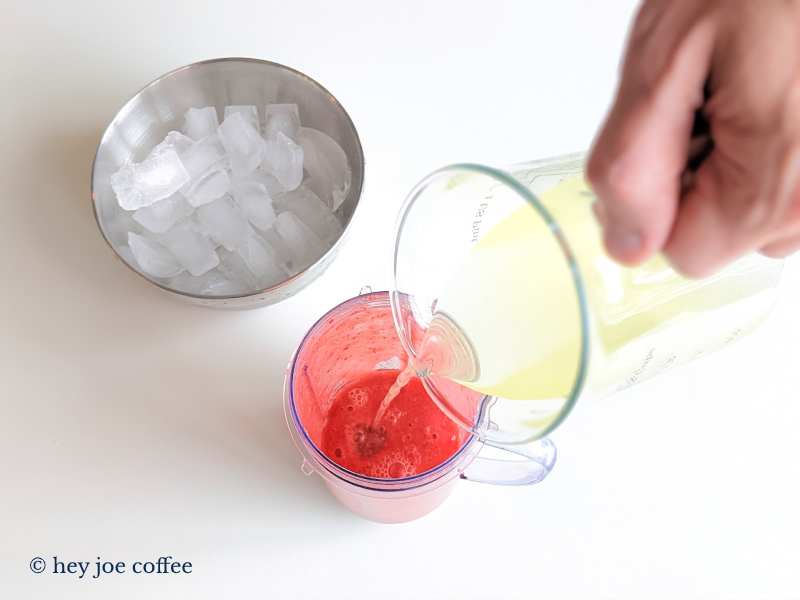 Appearance
You will love Dunkin coconut refreshers if you find joy in aesthetically pleasing food.
Each refresher has a unique color, from baby pink to vibrant peach and powder purple.
The color starts vibrant and is softened by the coconut milk.
Flavor
Some say they taste watered down, but I think they're sweeter than the Starbucks equivalent.
I tried the strawberry and peach, and the strawberry was hands down my favorite.
Each refresher features different fruit combinations. It's safe to assume you can find your favorite.
Calories
The calorie count will vary. It depends on the flavor and size you choose.
On average, medium coconut refreshers will set you back 150 – 180 calories.
It is worth noting that Dunkin drink sizes are bigger than other similar chains so having a higher calorie count is fair.
---
Are Dunkin Coconut Refreshers Good?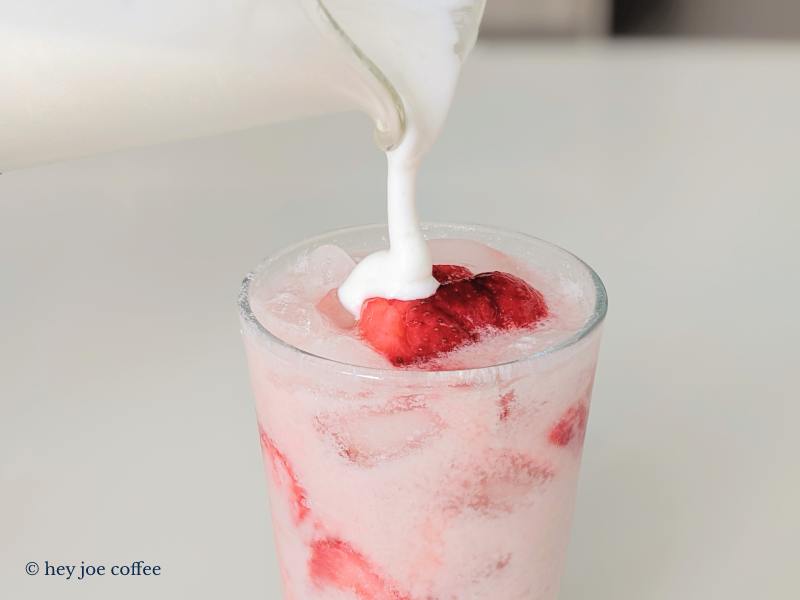 Dunkin coconut refreshers are creamy and fruity pick-me-ups.
I personally think they are criminally underrated.
They are pretty similar to Starbucks refreshers minus the fruit inclusions. But here's the hot tip – they are not only delicious but a lot cheaper.
---
Summary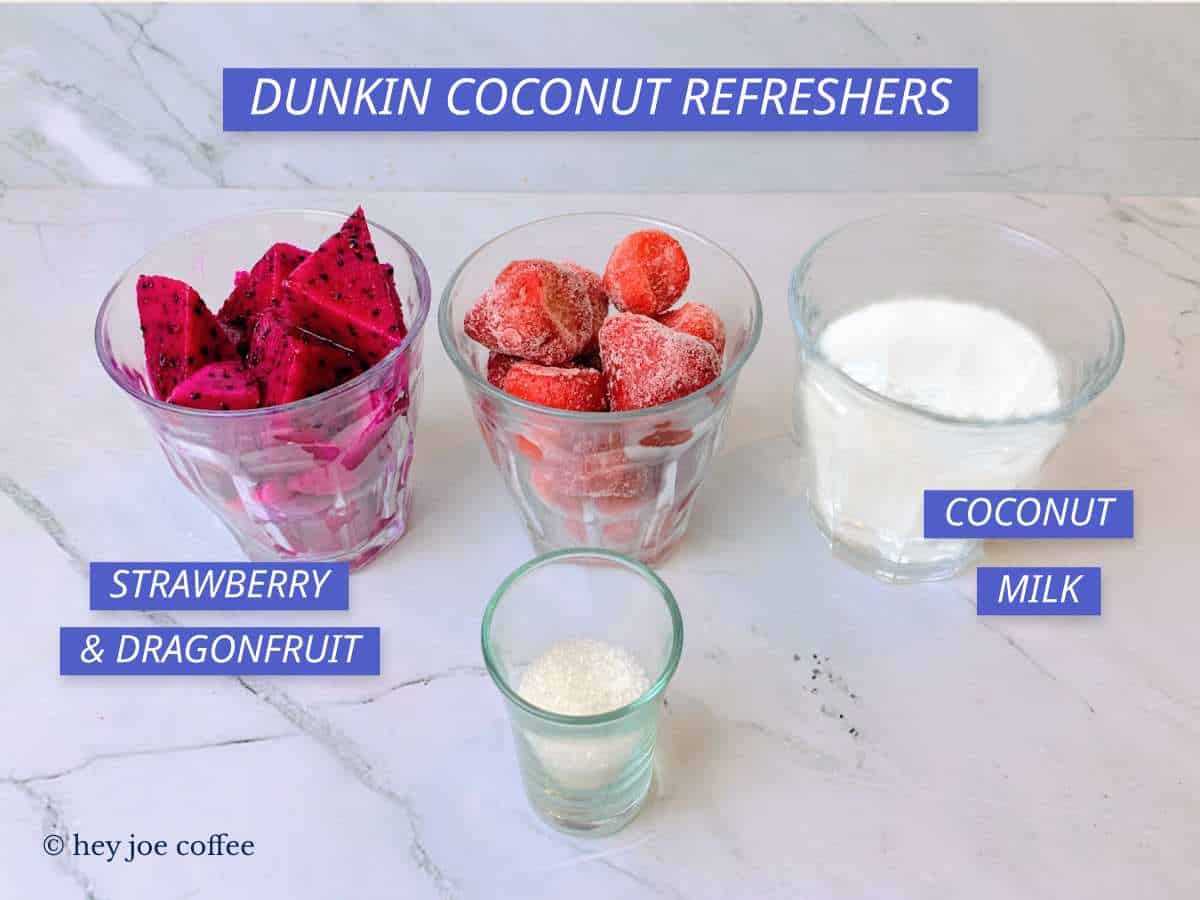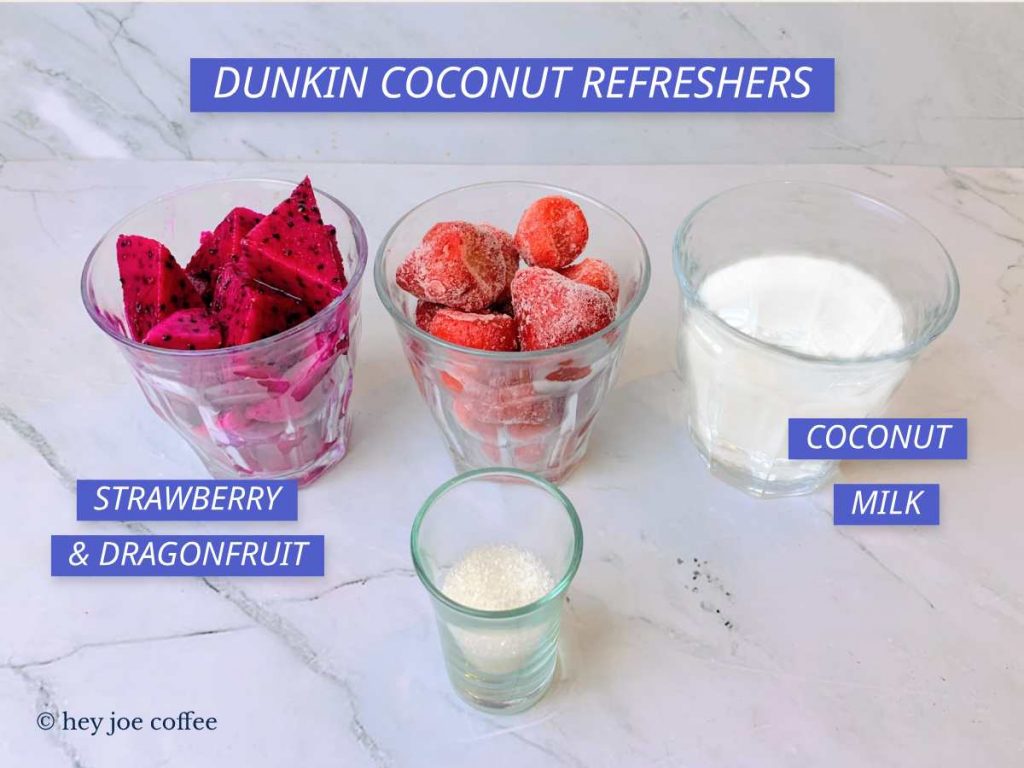 Dunkin Coconut Refreshers are a sweet and creamy way to recharge on a hot day.
Dunkin continues to add flavor options. Some are hits, and others are misses. Ultimately it's a matter of preference.
---
FAQs
Are Dunkin Coconut Refreshers gluten free?
Dunkin has yet to officially state whether or not their coconut refreshers are gluten-free or not. 
However, after looking over the ingredient lists, it looks like the drinks could contain wheat products. I recommended checking with a barista before ordering to be sure. 
Does Dunkin still have Coconut Refreshers?
Officially the Coconut Refreshers are not on the menu. They appear to come and go. 
Fortunately, all of the ingredients are kept on hand. So, if you want a coconut refresher, just ask, and they will make it for you.
Are Dunkin Coconut Refreshers vegan?
As mentioned above, Dunkin hasn't officially stated whether or not coconut refreshers are gluten-free, so it's unclear if they are completely vegan. 
However, they do not contain milk or animal products, so it's possible they could be vegan.
Verified Sources
Wondering where your info comes from? We totally understand. Hey Joe only obtains our information from reputable sources. Contents from this article are sourced from the following publications:
Dunkin Donuts: https://news.dunkindonuts.com/news/dunkin-coconutmilk