Your everyday coffee run shouldn't cost you half of your daily calorie intake. We have a comprehensive list of healthy Dunkin Donuts drinks if you're looking for better swaps.
Read on to see what we suggest ordering on the days when you don't feel like a big sugary drink is what you need.
Our posts may contain affiliate links. As an Amazon Associate I earn from qualifying purchases.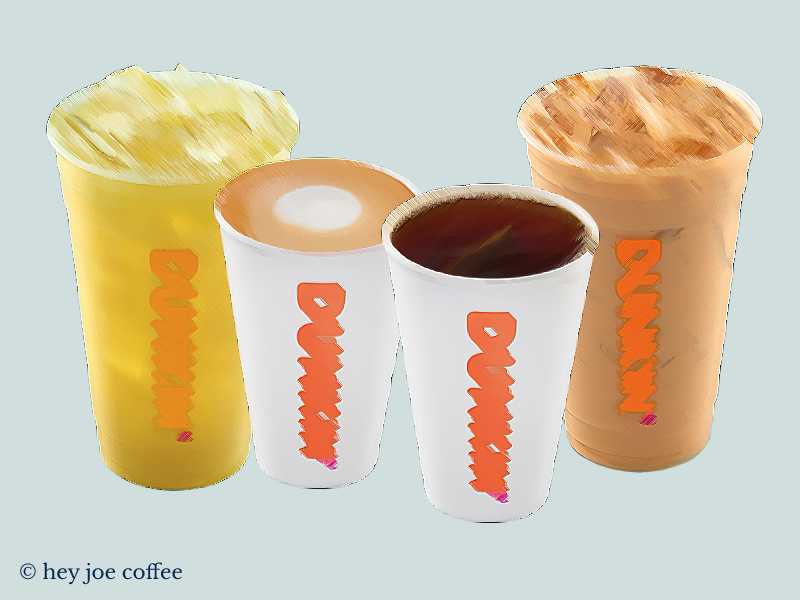 Topics Explored
What We Consider Healthy Drinks
Healthy is a broad term. In this article, a healthy drink is less than 100 calories and low in sugar.
The fat content is less than 5 grams or under 10% of your daily intake.
Your definition of healthy might vary. It all depends on age, gender, dietary restrictions, and lifestyle.
Dunkin has made significant steps in introducing healthy options for your daily order. For example, they offer substitutions for different diets, sugar-free flavor shots, and plant milk.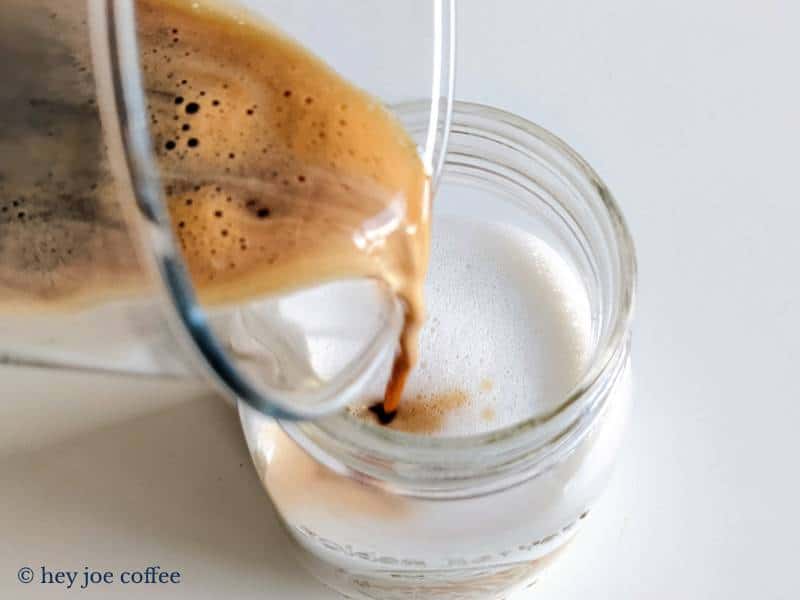 Some drinks don't even require customization as they're low-calorie and low sugar by default.
Sounds like something you would enjoy? Then this is the list you need.
---
12 Healthy Dunkin Donuts Drinks
Dunking Donuts made their nutritional information easily accessible so you can work out if your daily order is doing you any good.
Here are coffees, ice tea, lattes, and other suggestions to keep your daily drink healthy.
* The calorie count for each drink is an estimation only. For more nutritional information, visit your local Dunkin website or speak to a store associate.
1. Blueberry Iced Tea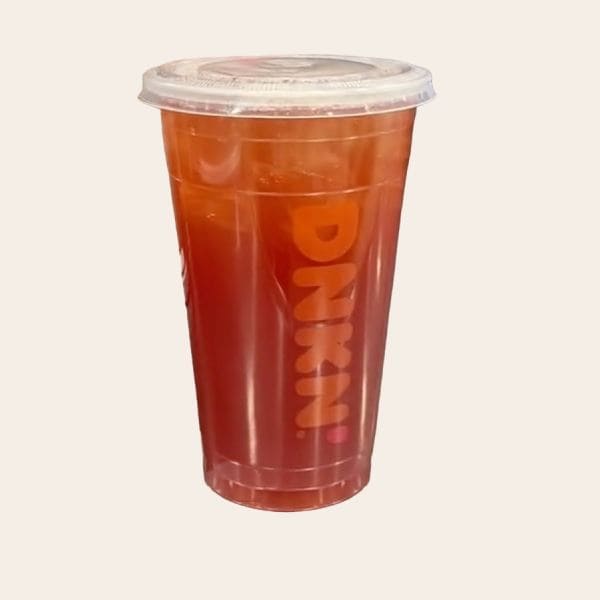 How It's Healthy:
Regular iced tea at Dunkin contains brewed black tea and sugar. For this drink, order an unsweetened iced tea and ask the barista to add a blueberry flavor shot.
The blueberry iced tea doesn't contain sugar or fat; it's refreshing and delicious.
Calories:
~ 20 calories for Large
2. Cappuccino With Skim Milk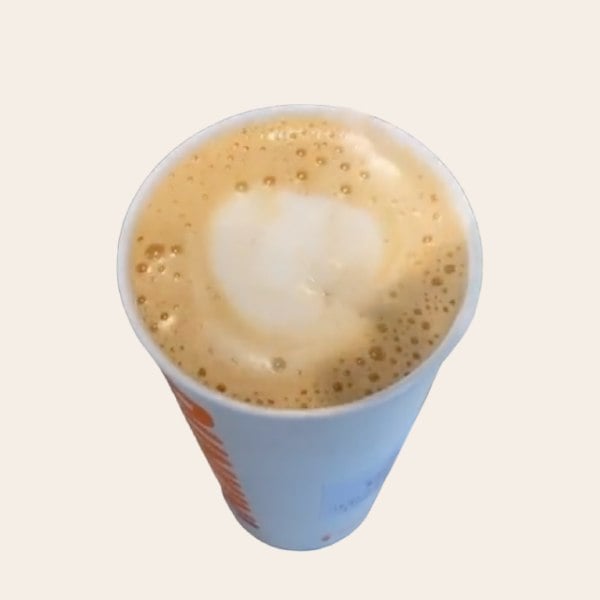 How It's Healthy:
A cup of regular cappuccino can set you back lots of calories due to the fat in the milk. The delicious foamy drink can equal the calories of a good breakfast.
Here's the trick: swap the regular milk for skim milk. You're not compromising on taste, but you're saving calories.
Calories:
~ 90 calories for Large
3. Americano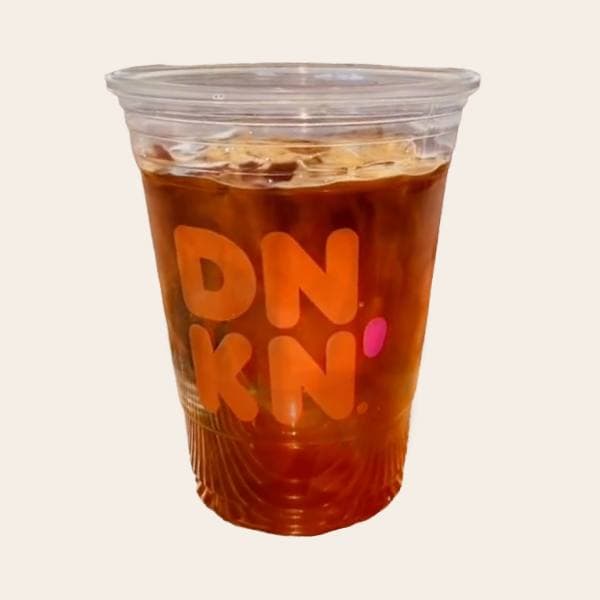 How It's Healthy:
Americano is a go-to when it comes to low-calorie coffees. You can order it iced or hot, and it comes with nearly zero calories. After all, it consists of hot water and espresso.
Add a sugar-free flavor shot of choice if you want to spice it up.
Calories:
~ 10 calories for Large
4. Premium & Herbal Teas
Herbal teas have little to no calories on their own, but when we add a bunch of syrups and sugar, it turns into a caloric bomb.
For a healthy drink, order an unsweetened tea and enjoy the flavor of the herbs.
Calories:
~ 5 calories for Large
5. Iced Skim Milk Macchiato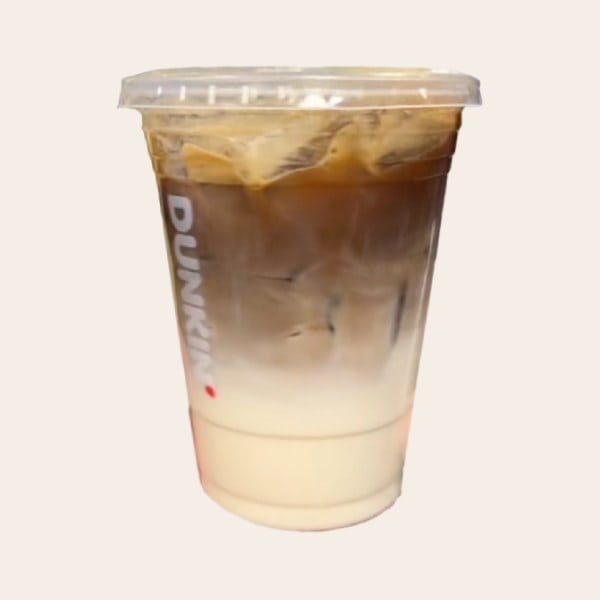 How It's Healthy:
All sizes of skim milk macchiato come under 100 calories. Skim milk has less fat which tremendously affects the final calorie count.
But if you want to make it healthier, go for a smaller size. You can even swap the skim milk for coconut milk.
Add a sugar-free flavor shot of choice if you want to spice it up.
Calories:
~ 90 calories for Large
6. Iced Green Tea (Unsweetened)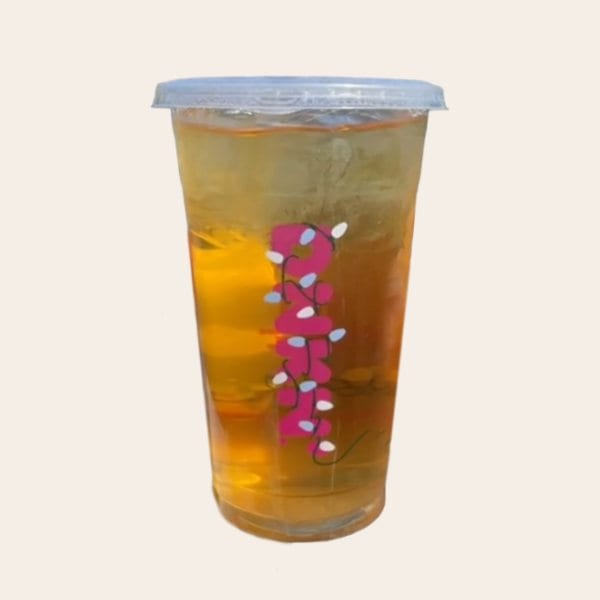 How It's Healthy:
Green tea is one of the healthiest drinks, calorie, and nutrition-wise. It's loaded with antioxidants that protect your heart, brain, and metabolism.
While it comes with minimal calories, green tea contains caffeine. A large cup comes at 91 mg, which is a lot if you're watching your caffeine intake.
Calories:
~ 5 calories for Large
7. Cold Brew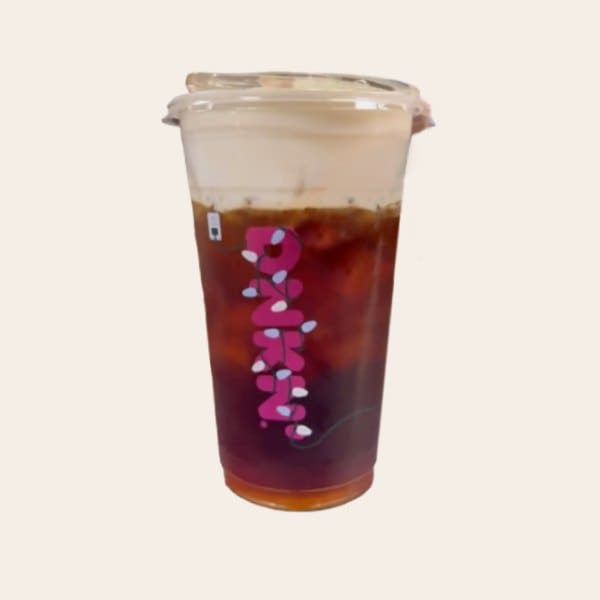 How It's Healthy:
Cold brew is cold steeped coffee ground with no additional ingredients, so it's very low in calories at any size. It's the next go-to after Americano.
You can add sugar-free flavor shots or add cream to make it keto-friendly.
Calories:
~ 5 calories for Large
8. Coconut Milk Latte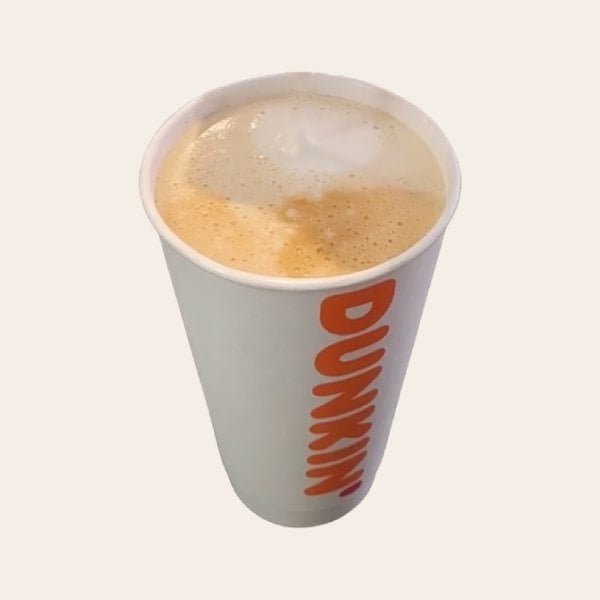 How It's Healthy:
A cup of regular latte can set you back up to 230 calories. That's half your lunch some days! Coconut milk has less fat which drives down the calorie content of this latte.
Swapping to coconut milk cuts back the milk sugar too.
Calories:
~ 70 calories for Large
9. Iced Coffee With Oat Milk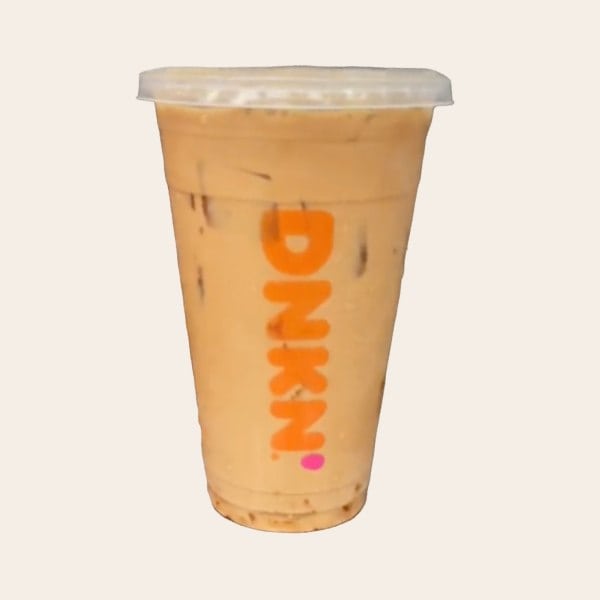 How It's Healthy:
The iced coffee consists of brewed arabica coffee with no additives. The splash of oat milk makes it creamy with very few extra calories.
Overall the coffee is low in sugar and calories, unlike most iced coffees loaded with syrups.
Calories:
~ 40 calories for Large
10. Espresso Shot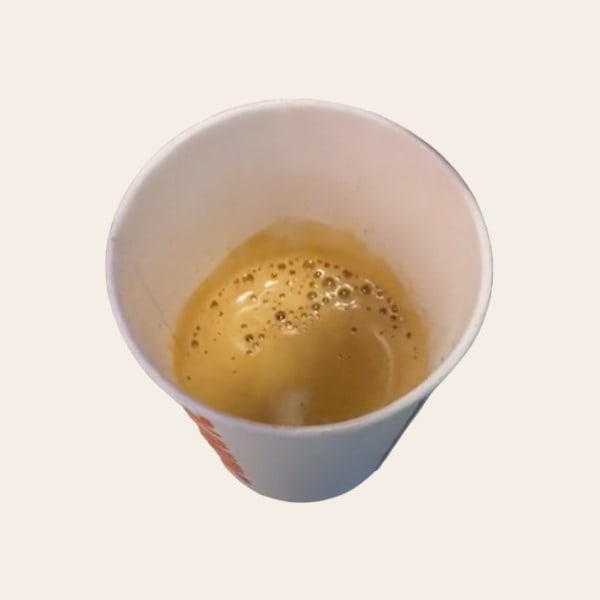 How It's Healthy:
Espresso is a healthy and tasty option for real coffee lovers. It's a low carb and low sugar option, packed with intense flavor.
Beware that it can contain 118 mg of caffeine per cup, which is significantly higher than our other options.
Calories:
~ 5 calories per shot
11. Sweetened Iced Tea (Small)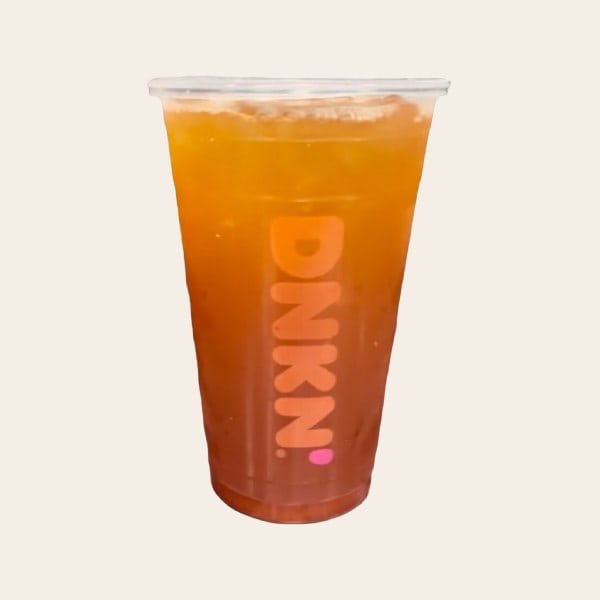 How It's Healthy:
If you're really craving sugar, a sweetened iced tea can be an excellent option to satisfy your cravings healthily.
The small size has zero fat and 17 g of sugar. But stay with this size as other sizes contain too much sugar.
Calories:
~ 80 calories for Small
12. Iced Almond Milk Latte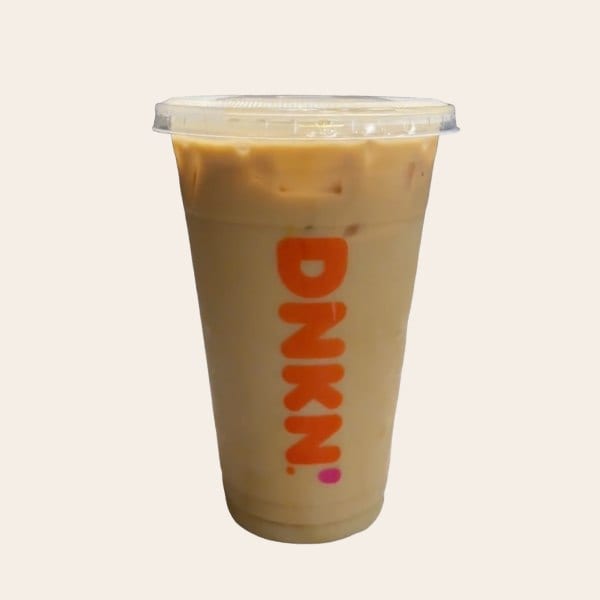 How It's Healthy:
An iced almond milk latte can also fit within 100 calories if you opt for a small or medium size. But this refers only to the iced version.
In iced coffees, there is less room for milk due to the amount of ice used, equalling less sugar and fat.
Calories:
~ 100 calories for Medium
---
How To Keep Your Dunkin Drinks Healthy
Delicious drinks don't have to come with a lot of calories. We know that it's nearly impossible to make a sugar-heavy drink fit 100 calories.
However, there are some rules you can follow to keep the fat and sugar content within the healthy levels.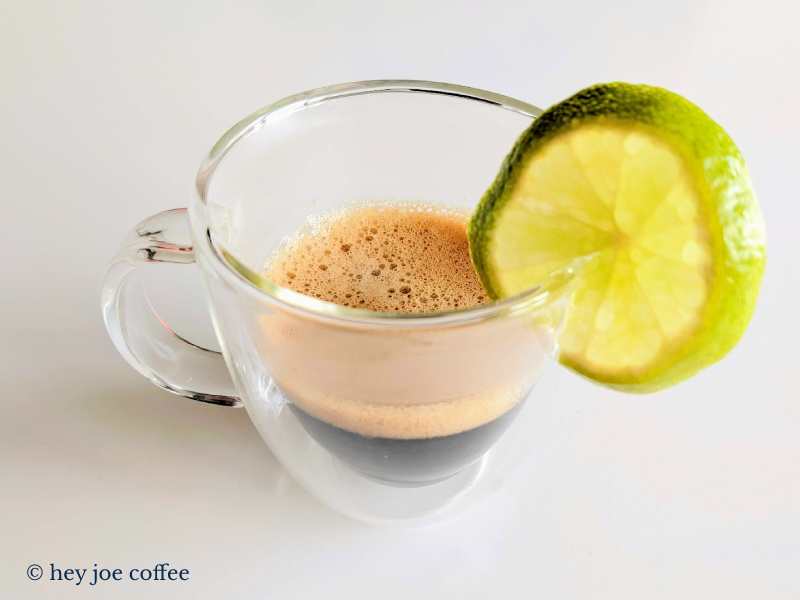 Go For Clear Drinks
When you're having doubts about the caloric value, it's best to go for clear coffee or tea. Add-ons like milk, creamer, half and half, or syrups drive up the sugar and fat.
Double-check with your barista for added sugar beforehand and opt for sugar-free syrup.
Opt for Sugar-Free Syrup
Luckily, Dunkin carries several unsweetened flavor shots that can spice up any dull drink. There are 7 flavors in total, including classics like vanilla and hazelnut and fruity flavors like blueberry and raspberry.
There are no calories in the flavor shot.
No Flavor Swirls
The flavor swirls at Dunkin are made with sweetened condensed milk that drives up the total calories.
When combined with the base drink, it results in a very caloric option.
All flavor swirls are at least 150 calories. Most of the calories come from the sugar and a smaller portion from the fat in the milk.
Skip Frozen Drinks & Dunkaccinos
As much as you'd love to indulge in a hot chocolate and coffee blend, it will cost you a hefty dose of calories. Unfortunately, the same applies to the frozen drinks at Dunkin.
Most of them include significant amounts of sugar and milk. A small Dunkaccino is 240 calories, while a small Coolata is 230.
---
Final Words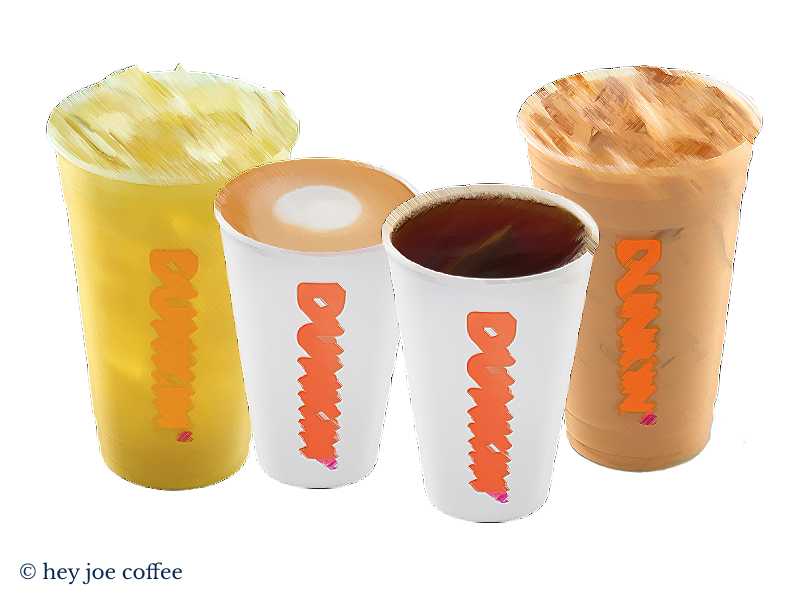 If you're looking to downsize on sugar and calories, you can find some healthy Dunkin Donuts drinks. Although everyone's definition of healthy is different, our is a small drink at or under 100 calories.
When in doubt, it's best to go simple. Luckily, Dunkin offers flavor shots for no more than 10 calories per serving.
---