If you're a Dunkin regular, you've probably overheard someone order a Dunkaccino. But if you still don't know what is a Dunkaccino, we're here to solve the mystery.
Although it sounds like a cappuccino, the beverage is closer to mocha. Think of an adult's winter comfort. Got the idea? Let's learn how to make it!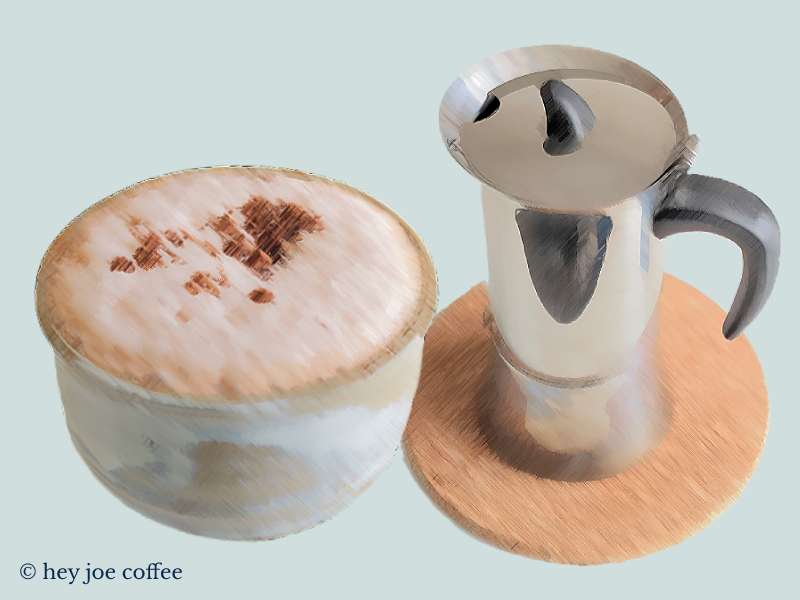 Topics Explored
What is a Dunkaccino?
The Dunkaccino brings coffee and hot chocolate together in a delicious, comforting concoction.(1) You can have it topped with whipped cream or iced.
It's essentially what you would get if you mix hot chocolate with a few espresso shots.
The cocoa flavor pairs wonderfully with the espresso notes. If you're a coffee and chocolate lover, this is your new favorite drink.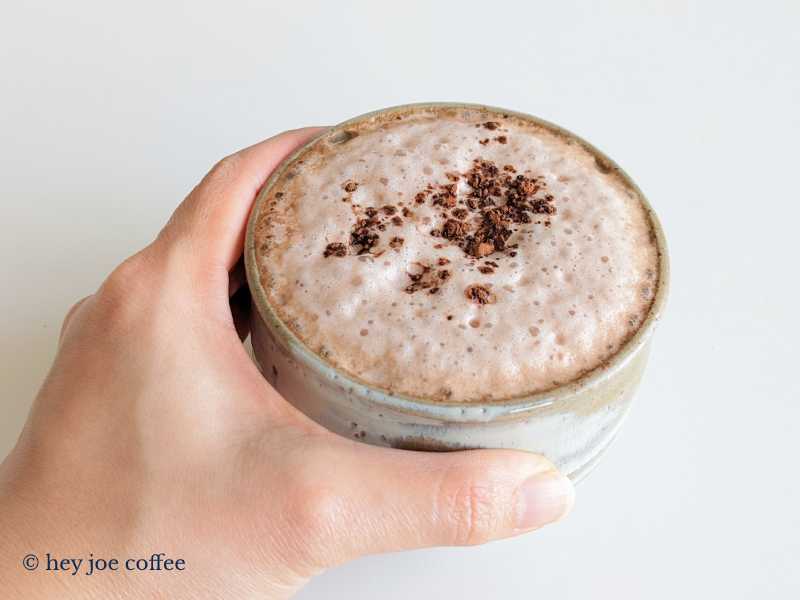 Dunkin Donuts used to offer frozen Dunkaccino as part of their regular menu. Together with the Fudgaccino, they were provided as blended frozen espresso drinks.
Unfortunately, both these drinks have been slowly discontinued.
However, the frozen version is available in certain regions as part of their summer menu.
What's in a Dunkaccino?
The drink is made with water and Dunkaccino powder.
This powder contains sugar, non-dairy creamer, sweet cream, instant coffee, cocoa and whey powder, and nonfat dry milk.
But you don't need their secret powder to replicate this drink at home. The base ingredients are cocoa, chocolate, coffee, and milk.
---
How Many Calories Is In It?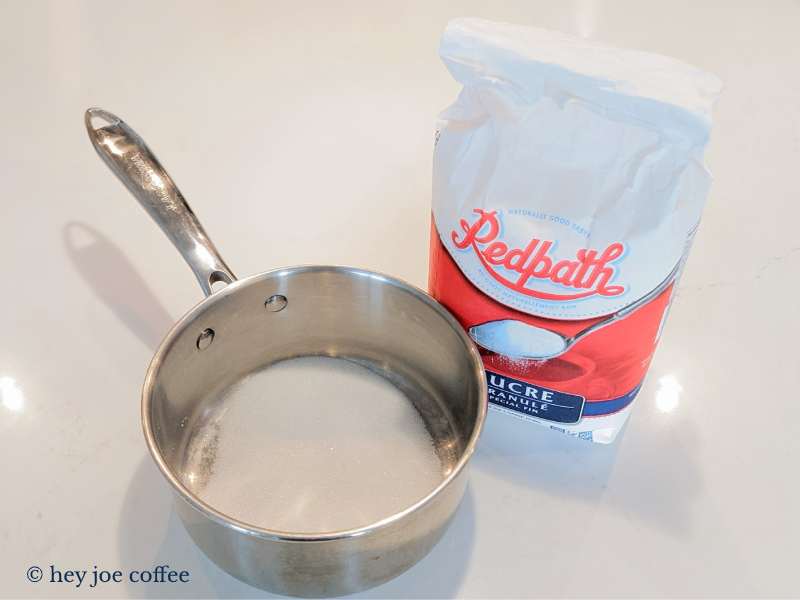 You already know that the caloric value will be high with this combination of ingredients.
A small Dunkaccino has 250 calories, the medium is 350, while the large is 490. The XL size comes at 540 calories!
The calories come from sugar and fat, even though the dry milk is nonfat. Beware that if you add whipped cream or flavor swirls, the calorie count increases.
---
Al Pacino, Dunkaccino?
A few years ago, Al Pacino starred in a video ad for Dunkin Donuts. He used the Dunk-A-Cino nickname, claiming that's the name he goes by now.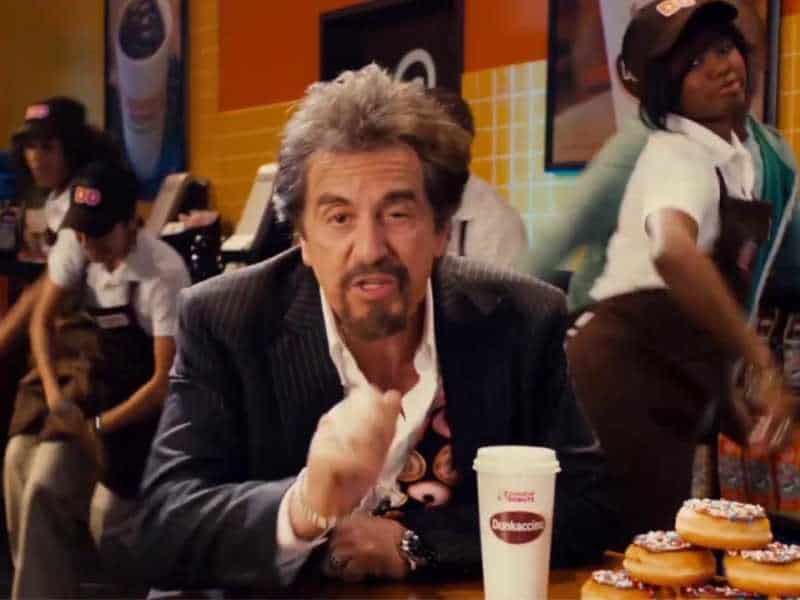 The "Scarface" actor used the famous saying "Say hello to my little friend" as a reference too. In the promotional video, he says, "Say hello to my chocolate friend," referring to the Dunkaccino.
---
How to Make a Dunkaccino (An Elevated Version)
Strolling to Dunkin Donuts to order the drink is not a bad idea, but it can burn a hole in your pocket over time. Why not learn how to make a Dunkaccino at home?
We have a straightforward Dunkaccino recipe that's super easy to follow!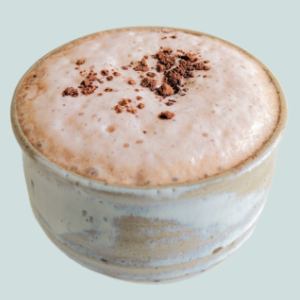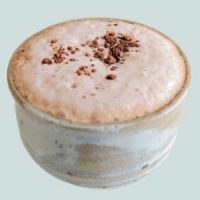 How to Make a Dunkaccino (An Elevated Version)
Yield:
1 serving (~10 oz)
The Dunkaccino brings together coffee and hot chocolate. So to learn how to make a Dunkaccino, you need to practise making hot chocolate too!
Ingredients
Whole Milk: ½ cup
Strong Brewed Coffee: ½ cup*
Unsweetened Cocoa Powder: 1 tbsp
Semi-sweet Chocolate Chips: 2 ½ tbsp
Sugar: 1 tbsp
Vanilla Extract (optional): 1 small splash
Instructions
Start by preparing the hot chocolate. In a saucepan, add the milk, sugar, and cocoa powder. Place the saucepan on medium to low heat.
Whisk the mixture occasionally until all ingredients are well combined. You want the sugar to melt, but don't let the milk boil. Then it's time for the chocolate.
Add the chocolate chips to the saucepan and stir to combine. Let them melt thoroughly. Once you have a homogenous mixture, remove it from the stove. Add the vanilla extract and set aside.
For the coffee, choose a more robust roast and a brewing method that will yield a stronger brew. You need the flavor to push through all the chocolate and sweetness.
Take your favorite cup and pour the hot chocolate we prepared earlier. Then, add the coffee. Stir to mix the two liquids.
And you've just made yourself a Dunkaccino! If you want to make it an even greater indulgence, get a can of whipped cream and add on top!
Notes
* For a stronger coffee flavor, swap brewed coffee with 2 shots of espresso
---
Beverage Variations
The Dunkaccino can't be everyone's favorite, even though it brings together the two greatest indulgences of the 21st century.
If you're one of them, we have a few suggestions you can look at before denouncing the drink altogether.
1. Iced Dunkaccino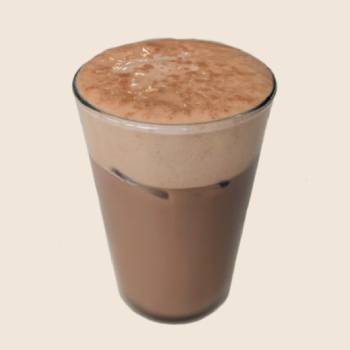 Love icy coffee and chocolate drinks? You can make it on your own iced Dunkaccino,. However, you need to use stronger coffee since ice melts and dilutes the drink.
How To Make Iced Dunkaccino:
Prepare the hot chocolate like in the recipe described above. But make it in advance so it has time to completely cool off.
Brew stronger coffee by using a stronger roast or more coffee ground. Let it chill.
In a tall glass, add the chilled chocolate and coffee. Enjoy!
2. Vegan Version
Vegans can enjoy this chocolatey drink with a few small swaps. The final product it's not much different than the original drink.
How To Make Vegan Dunkaccino:
Cook the hot chocolate with oat milk or thinned-out coconut milk. These plant milks work best as substitutes for whole milk. Others might make your hot chocolate too watery.
Check if the chocolate chips you're using are vegan.
Brew the coffee as regular, and combine both!
3. Frozen Dunkaccino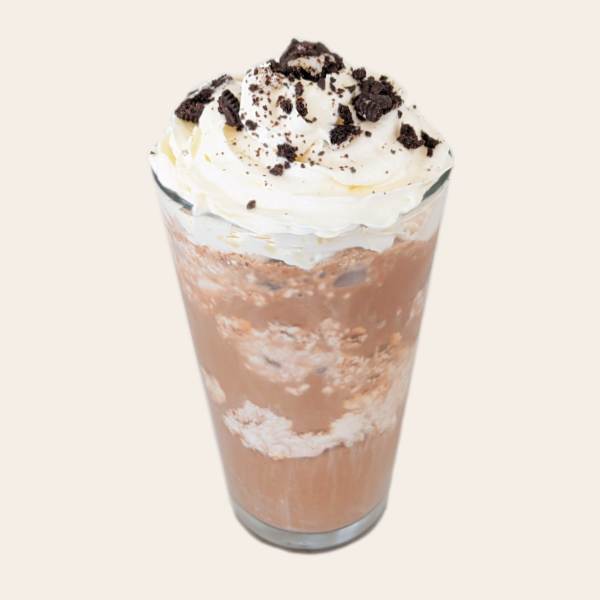 Most regions can't get their hands on the frozen version anymore. But luckily, blenders are inexpensive, and we have some time to spare.
How To Make Frozen Dunkaccino:
Brew hot chocolate and coffee beforehand and let them cool off completely. Remember to make the coffee stronger or it will diminish when blended with the ice.
In a blender add ice, the cooled coffee, and chocolate.
Pulse until you get a slushie-like mixture. Add more ice if needed.
4. Low-Calorie Version
Is there really an option for a chocolate drink to be low-calorie? We've discovered some swaps that can bring down the caloric value.
How To Make Low-Calorie Dunkaccino:
For the hot chocolate use non-fat milk and unsweetened chocolate. This eliminates calories from fat and sugar.
Use Stevia instead of granulated sugar. Check the box for the 1-tablespoon equivalent, as different manufacturers have different ratios.
Don't add whipped cream.
---
Final Words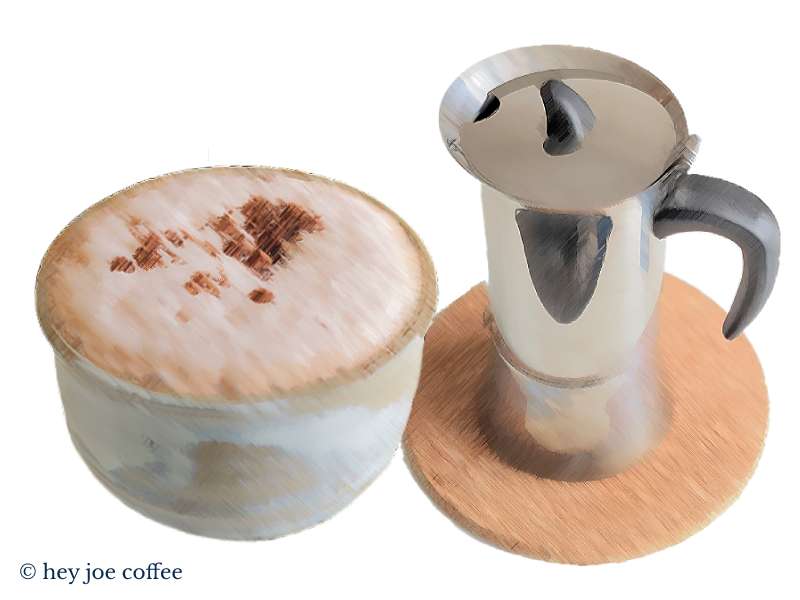 Overhearing someone's order often leads us to explore different flavors. That's how we came across the burning question: what is a Dunkaccino? Unlike the initial thought, the beverage is not a cappuccino.
This drink brings together hot chocolate and coffee for a delicious sip, often joined by whipped cream. And you can easily make it in your kitchen!
---
More Questions
Does Dunkin still have the Dunkaccino?
The hot version of the Dunkaccino is still available as part of their regular menu. There's no particular way to order it as you can quickly point it out.
But the frozen version is not readily available in North America. It's still available in other regions around the world. Ask your barista if they have a similar drink in an iced version.
Is a Dunkaccino a mocha?
Dunkaccino is closely related to the classic mocha. In fact, it has all of the same ingredients. It's essentially how Dunkin Donuts name their mocha. 

The name makes it sound more intriguing and exciting rather than promoting it as mocha. But don't order it as mocha, as we're not sure if you'd get the same drink.
Does a Dunkaccino have milk in it?
Yes, it contains dairy. The original version you can get in the shop is made with dry milk and creamer, containing dairy.

But you can make your own Dunkaccino at home and swap the dairy ingredients. We suggest using oat or coconut milk as they have similar viscosity to whole milk.
Verified Sources
Wondering where your info comes from? We totally understand. Hey Joe only obtains our information from reputable sources. Contents from this article are sourced from the following publications: