Chai latte has been all the rage for a few years because who would say no to a spicy and cozy drink? So most coffee chains jumped on the trend giving the chai latte its own tweak. Dunkin Donuts chai latte was on our hit list, and we finally had a chance to recreate it at home.
Read on for our taste review and copycat recipe below.
Our posts may contain affiliate links. As an Amazon Associate I earn from qualifying purchases.
Topics Explored
What Is Dunkin Donuts Chai Latte?
Dunkin's take on chai latte features tea, a blend of spices, and steamed or chilled milk.
Cinnamon, cardamom, cloves, nutmeg, and ginger makes up the main flavor profile of this drink. It comes in an iced or hot version.
At first it was only available at Dunkin' as part of their fall menu but it's grown so much in popularity it's now a mainstay.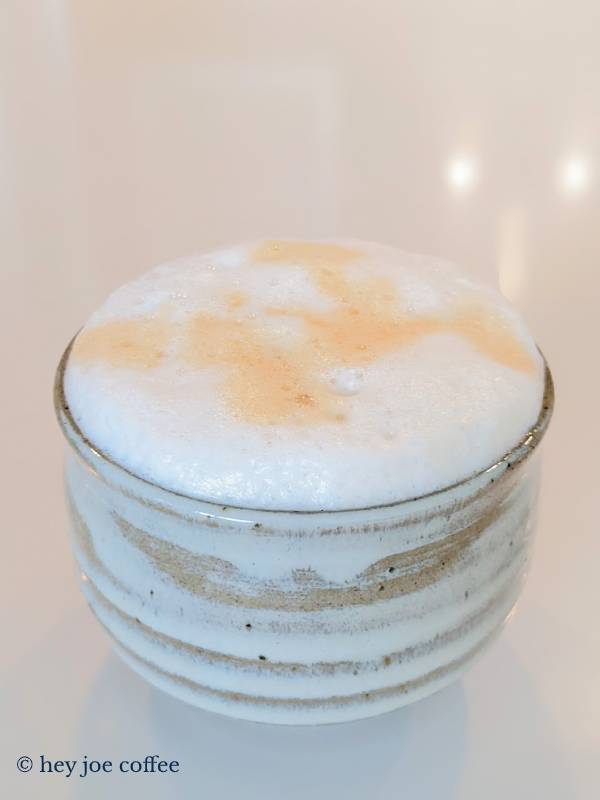 Starbucks was among the first coffee chains to offer the chai latte, so how does it compare to the Dunkin version? Dunkin is cheaper, offering a great value per cup. It's creamy and ideal if you want a mildly spiced drink.
The Starbucks version is more expensive and creamy, but the taste is more intense.
---
What Is In It?
The original chai is made with simple ingredients and is way different from what we serve today.
Each coffee chain gives the chai latte its own unique touch to make it step out. For Dunkin, that's the chai syrup and the milk.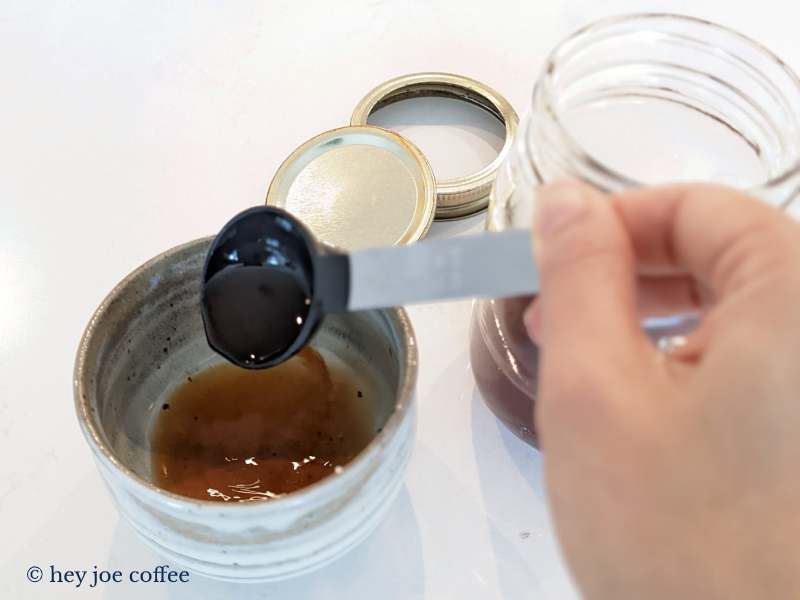 1. Chai Tea Syrup
The chai syrup is Dunkin's own special blend that you can't purchase anywhere. This syrup includes brewed chai tea extract, cane sugar, and preservatives.
It's used just like other flavoring syrups, but it comes with some special ingredients. But don't worry, we'll make a homemade version below!
2. Milk
Dunkin usually includes skim milk in their chai lattes. This type of milk provides the best balance of sweetness.
You can substitute it with whole milk or coconut milk if you want a vegan version. But beware that this switch will affect the creaminess and sweetness of the drink.
---
Similar Drinks At Dunkin
If you're a chai lover like us or just love warming spicy drinks, we have more in store. There are a few other beverages from Dunkin Donuts that you can't miss trying.
They might inspire you to experiment with our homemade chai syrup!
Vanilla Spice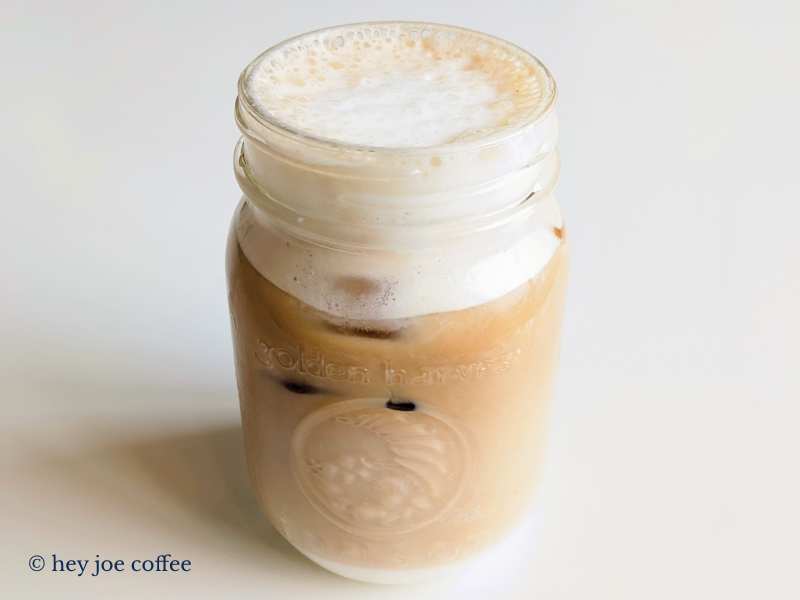 The Vanilla Spice comes with vanilla chai powder, steamed milk, sweet cream, honey, cinnamon, and cloves.(1) This combination tastes just as good as it sounds.
My favorite thing is to enhance the flavor of Vanilla Spice by pairing it with gingery baked treats, such as these chocolate gingerbread cookies.
Although the vanilla dominates the flavor, you can still taste some notes of warming spices. Add the creaminess and sweetness, and this is the ultimate comfort drink.
Frozen Chai
The frozen version of chai latte is perfect for those hot fall days. Some stores still have it, but it seems that it phased out.
You can order it custom-made. Just ask for a vanilla bean Coolata with chai powder. Top it with whipped cream for an even bigger indulgence.
Chai Oat Milk Latte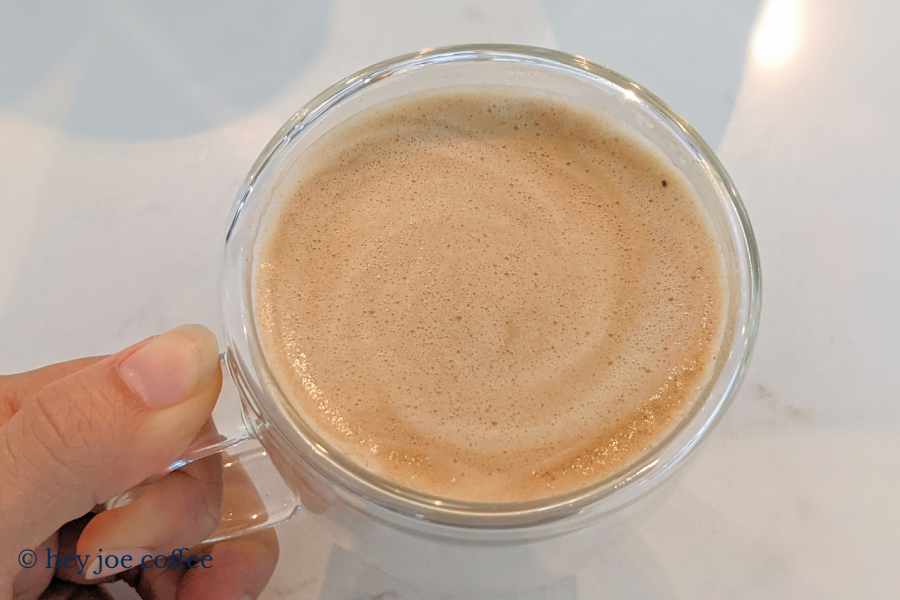 Chai oat milk latte includes the same ingredients as the regular version, but with oat milk instead of skim milk. The taste is even creamier since oat milk is rich and dense.
The spice notes are bold, and the earthy flavor of the oat milk makes them pop out even more.
---
What Does It Taste & Look Like?
Chai lattes tend to be expensive and only offered seasonally. So we jumped on the challenge to make our own Dunkin Donuts chai latte recipe!
The greatest challenge was the chai syrup, but we managed to make it simple and flavorful.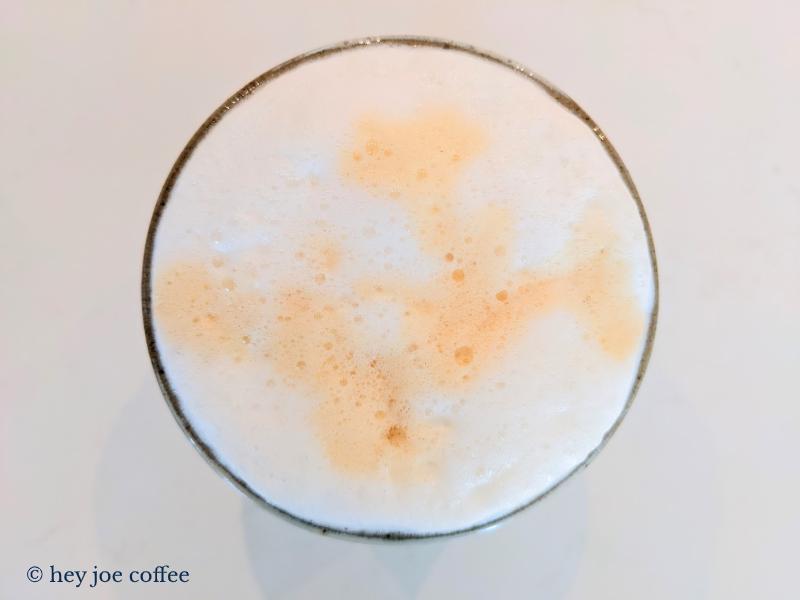 Appearance
The chai latte has a tan color due to the syrup. If it's too pale, the syrup to milk ratio is off, and there's too much milk.
The hot chai latte comes with steamed milk which leaves a nice creamy layer of foam on top. The iced version has no foam but contains ice.
Flavor
The taste is smooth and creamy, not too heavy but warming and satisfactory. The hot version seems thicker than the iced one.
It's mildly spicy, nothing too sharp that might overwhelm your senses. You can taste the spices, but they balance out perfectly with the sweetness.
If you prefer something with more of a gingery kick, you can give this gingerbread latte recipe a go too.
---
Copycat Dunkin Donuts Chai Latte Recipe
Chai lattes tend to be expensive and only offered seasonally. So we jumped on the challenge to make our own Dunkin Donuts chai latte recipe!
The greatest challenge was the chai syrup, but we managed to make it simple and flavorful.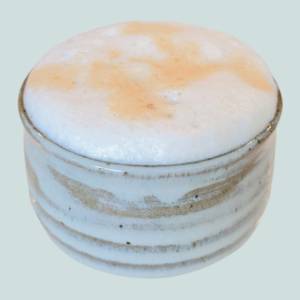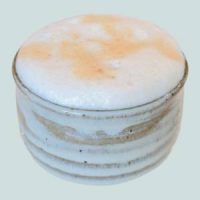 Copycat Dunkin Donuts Chai Latte Recipe
Yield:
1 serving (~ 12 oz)
This Dunkin Donuts chai latte recipe includes a homemade version of the syrup. If you have some time on hand, make it in advance and store it in the fridge!
Ingredients
Skim Milk: 10 oz
Chai Tea Syrup: 6 tbsp
Chai Tea Syrup:
Water: 1 cup
Sugar: 1 cup
Instructions
To prepare the syrup, mix the sugar and water in a small saucepan. Place it on medium heat and mix until the sugar is dissolved.
Once the mixture comes to a boil, reduce the heat and let it simmer for 5 minutes. Later add the loose tea leaves and let them steep them for 10 more minutes. You want a concentrated chai flavor.
Remove the saucepan from heat. Set aside to cool and prepare a clean glass bottle or mason jar. Strain the mixture straight into the bottle.
Add vanilla extract to the strained mixture. Use a spoon to stir the syrup*. Your chai syrup is now ready.
To make the chai latte, steam the milk. Warm it up in the microwave and froth with a handheld frother, or use your steam wand.
Add 6 tablespoons of the chai syrup in a cup and pour the steamed milk. Stir to combine and enjoy! For an iced version, don't warm the milk and add ice.
Notes
* You can store this syrup in the fridge for a month and use it anytime you make chai lattes. You can even add different extracts and play with the flavors.
Chai Latte Recipe: Items You'll Need
---
Final Words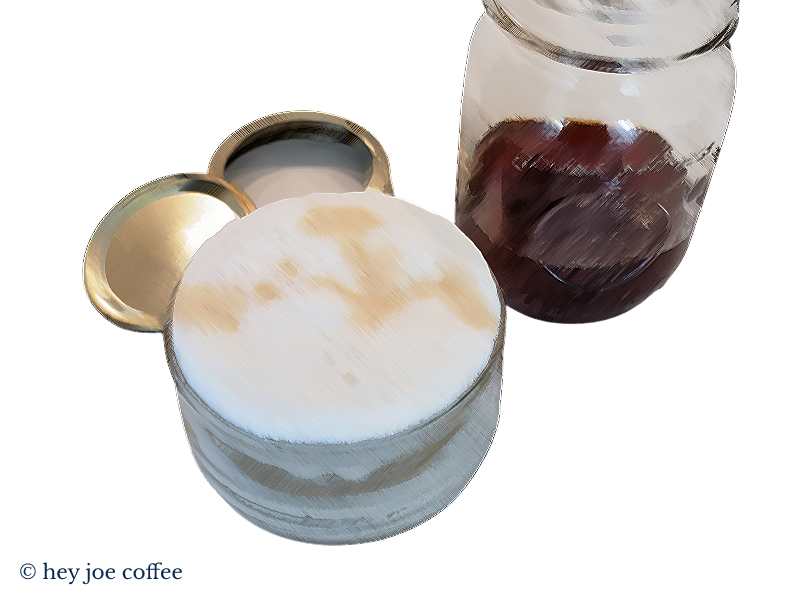 The Dunkin Donuts chai latte is surprisingly good, rich, creamy, and balanced. We certainly didn't expect to find out that the taste comes from a syrup.
And this recipe is so easy to recreate from home.
Best yet, you'll have lots of chai syrup leftover so you can have chai lattes on tap everyday.
---
More Questions
What's the difference between Dunkin vanilla spice and chai latte?
The vanilla spice from Dunkin Donuts is made with vanilla chai powder, not the chai syrup. It also includes honey, sweet cream, and ground spices. (1)

The chai latte contains skim milk and chai syrup. The syrup includes sugar, chai tea, and vanilla extract. Both drinks have some similar notes, but it's a different flavor.(2)
How much sugar is in a Dunkin chai latte?
A medium Dunkin chai latte has 40 grams of sugar. The large version has over 50 grams. If you're watching your sugar intake, you can ask for less added sugar.

Unfortunately, most of the sugar in the chai latte comes from the syrup, and there is no sugar-free version so far. But you can make your own with less sugar.
Does Dunkin chai latte have coffee in it?
There is no coffee in the original chai latte at Dunkin unless you order a dirty chai that includes a shot of espresso.

The original is made with milk and chai tea syrup. Although there's no coffee, a medium size of this drink comes at about 100 mg of caffeine. So beware if you decide to add coffee.
Verified Sources
Wondering where your info comes from? We totally understand. Hey Joe only obtains our information from reputable sources. Contents from this article are sourced from the following publications: