The Dunkin Hazelnut Swirl has been a crowd favorite for years.
Since its discontinuation earlier in 2022, you may have been wondering how to recreate your own version of a Hazelnut Swirl.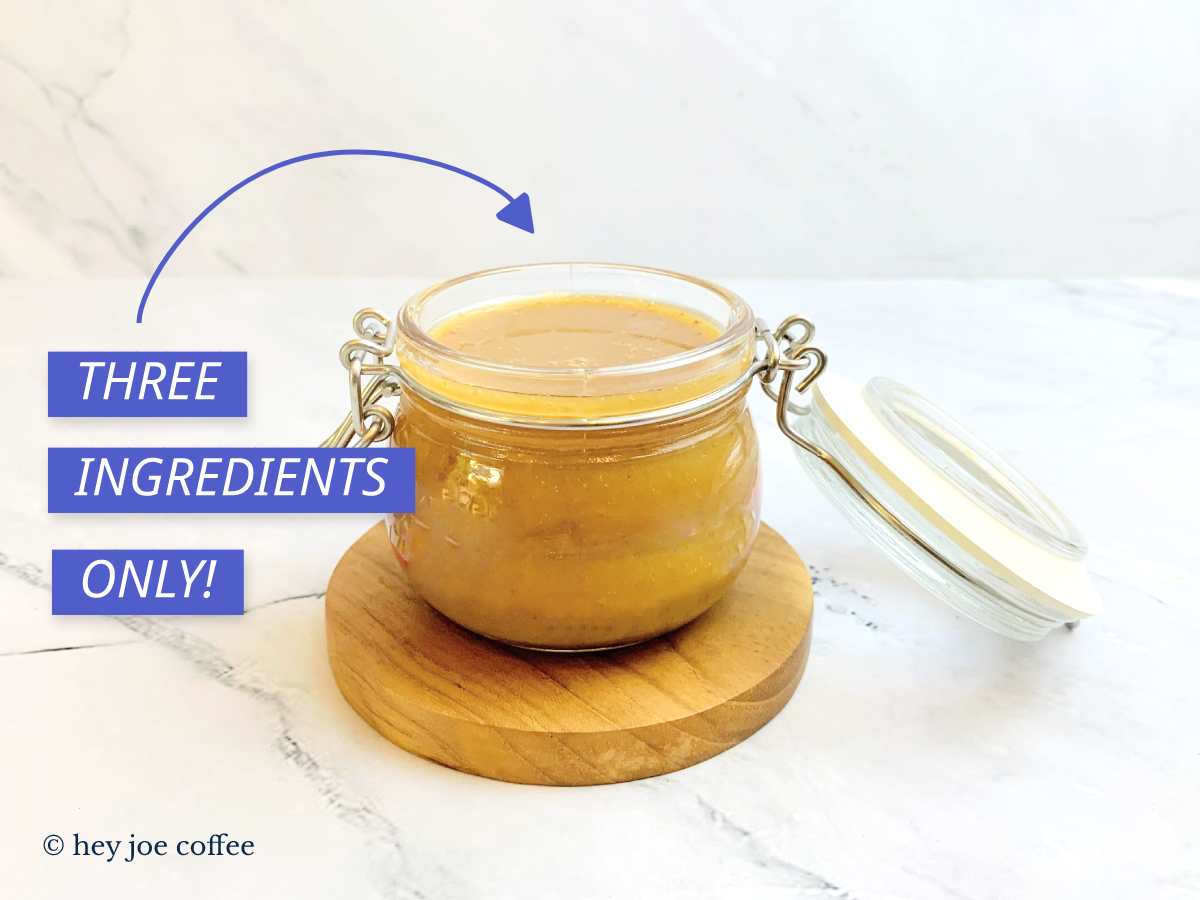 Topics Explored
What Is Dunkin Donuts Hazelnut Swirl?
The Hazelnut Swirl was a drink flavoring that aimed to combine hazelnut flavors with their delicious coffee.
The swirl carried the hazelnut flavor to give customers the nutty and sugary kick they were craving.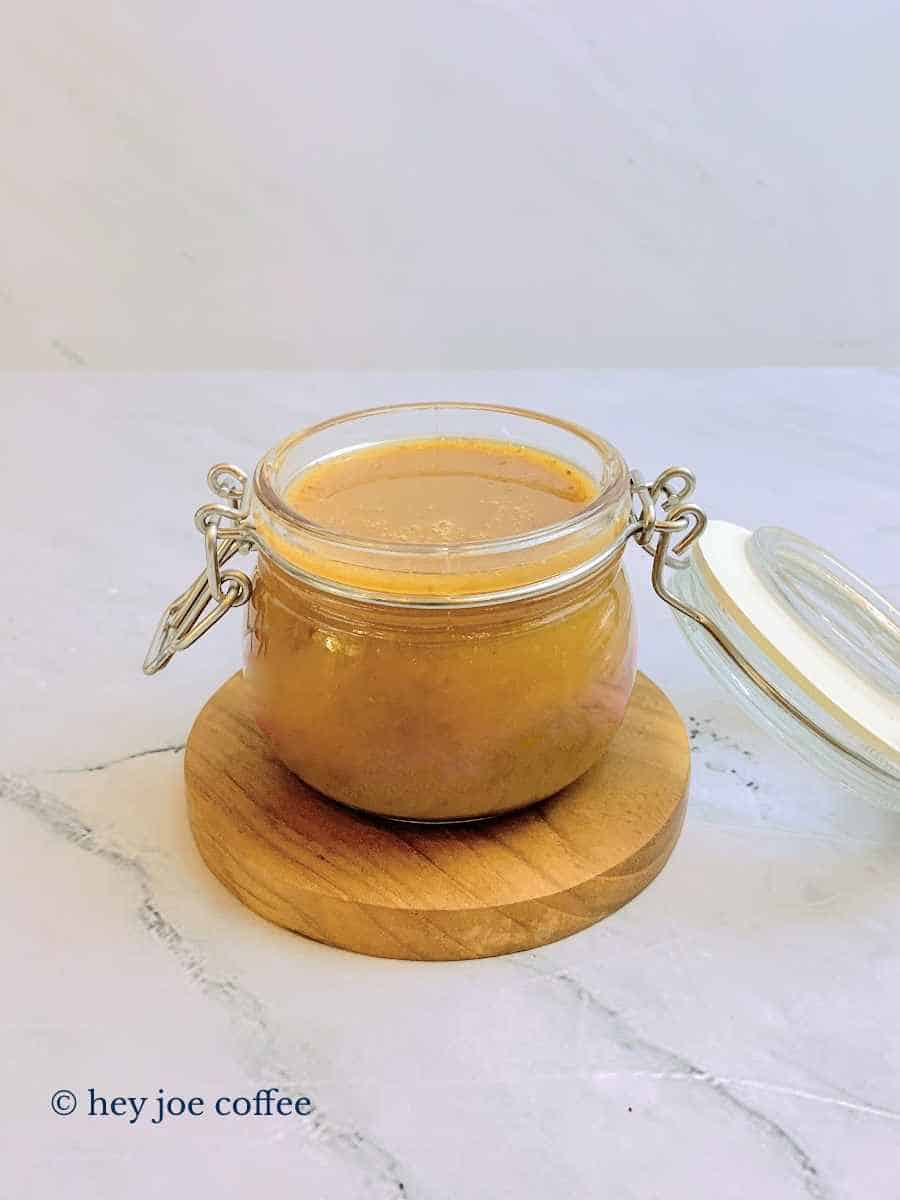 Is Dunkin getting rid of Hazelnut Swirl?
They did not release the Hazelnut Swirl back onto the menu in 2022, despite it being one of the most popular flavors. 
To add to the speculation, there is a petition on change.org with over 1000 signatures urging Dunkin' to bring the flavor back.
To all those Hazelnut Swirl fans out there, do not worry, we've got some great ideas for your own recipe.
Why Did Dunkin Discontinue The Hazelnut Swirl?
So why did Dunkin get rid of one of their most popular flavor swirl?
The truth is there is no official reason, but most companies suffered the effects of delayed supply over the pandemic. (1)
It was brought back for a short while though, so it's more likely the swirl was just rotated out of the seasonal menu.
---
What Does The Hazelnut Swirl Taste Like?
It tastes like a perfect combination of sweetness and nuttiness that's so satisfying in the colder months.
It's a great flavor combination and gives your coffee more depth.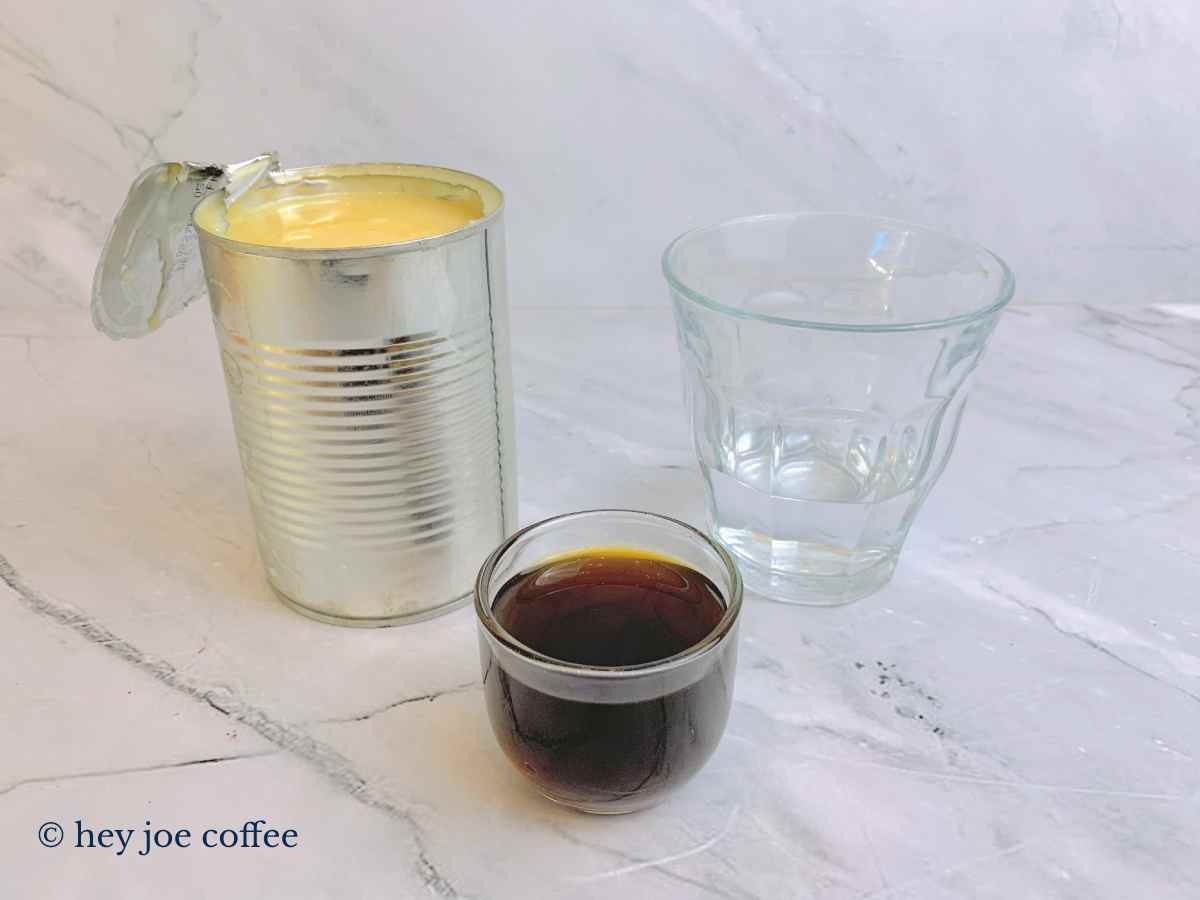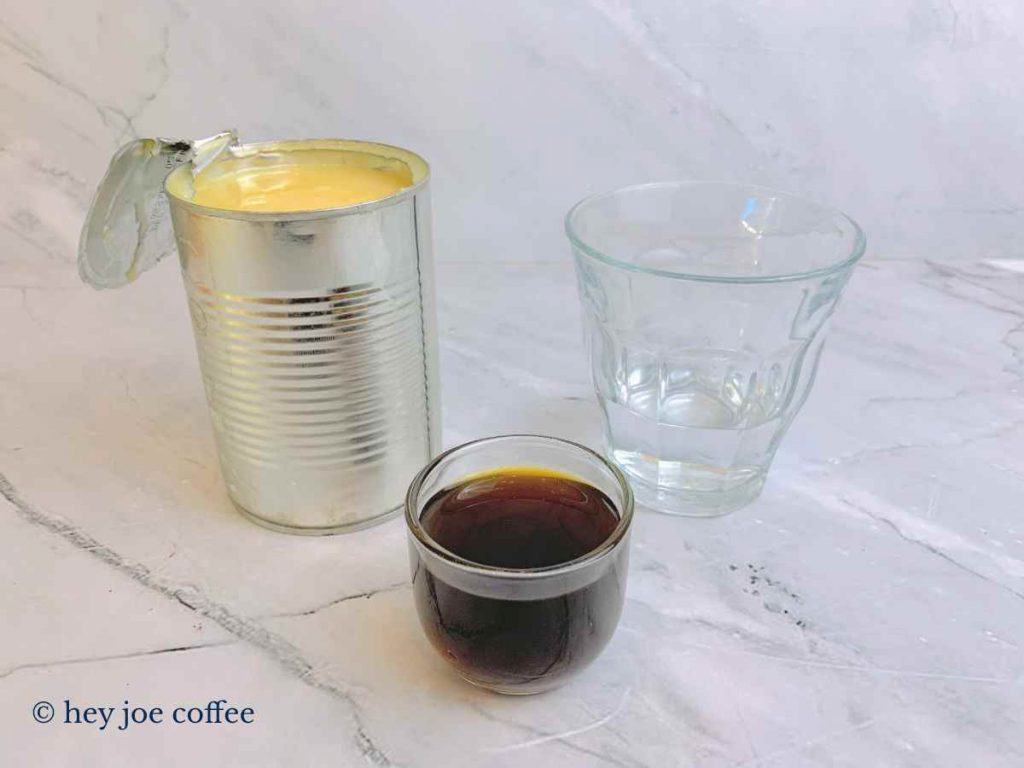 Flavor
The Hazelnut Swirl flavor is sweet and nutty, however, there have been a few complaints that suggest it's not nutty enough.
When you make your own Hazelnut Swirl at home, there are several things you can do to enhance the nutty flavor!
Calories & Nutrition Profile
Dunkin' swirls contains around 50 calories per pump, which certainly adds up when you're combining it with your favorite Dunkin coffee.
The swirls also contain dairy – not ideal for those plant-based milk lovers out there.
With our homemade version, your Hazelnut swirls will be lower in calories and won't have any dairy in them.
Appearance
Dunkin's swirls are thick, creamy, sugary syrups that flavor the coffees you order. Swirls dissolve in your drink and are just the right consistency to come out of the pump.
If you order a Hazelnut Swirl, you can expect a regular coffee consistency. The swirl is mixed into your drink before you get it so you get to taste all that Hazelnut goodness.
---
Homemade Hazelnut Swirl Ingredients
We'll reverse engineer the Hazelnut Swirl so that you can make it even better at home.
All you need is a few ingredients that will elevate the flavors and satisfy your nutty sugar craving.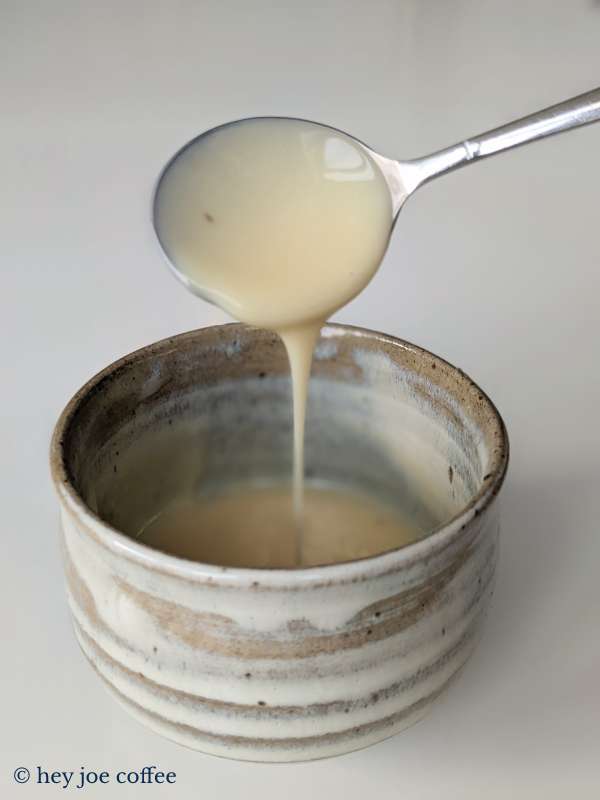 1. Condensed Milk
When you're shopping for condensed milk, some brands are better than others. I personally recommend using Eagle Brand when recreating Dunkin swirls . I've also used Eagle Brand with much success making Dulce De Leche previously.
Keep in mind a ¼ tablespoon of condensed milk will rack up about 15 calories.
2. Hazelnut Syrup
The hazelnut swirl never quite hit the level of nuttiness I wanted whenever I ordered one.
For this reason, I prefer using a higher quality syrup like Monin, as this brings that lovely nutty flavor out. A ¼ tablespoon contains 12.5 calories.
Combined with the condensed milk, the total calories come close to Dunkin's, with this homemade swirl totaling 38 calories.
---
How To Make Dunkin Hazelnut Swirl
In a few simple steps, you'll soon know how to make the Hazelnut Swirl from home.
Using your own ingredients, you can also determine how sweet and how nutty you want to make it so that the flavors are just right for you.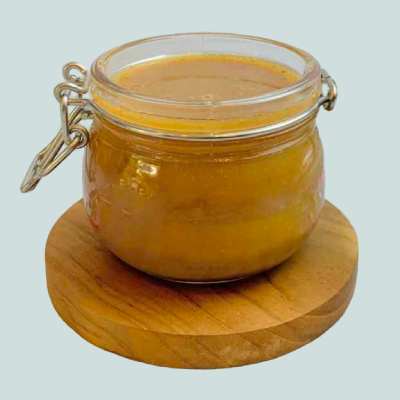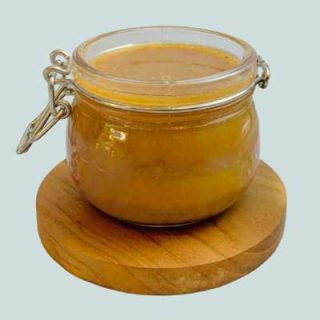 Homemade Dunkin Hazelnut Swirl
Yield:
14 servings (~ 2 tbsp per serving)
This simple recipe will show you how to make the Hazelnut Swirl in no time. This method is quick, easy, and requires minimal fuss! 
Ingredients
Sweetened Condensed Milk: 1 can (14 oz)
Water: 1/4 cup
Hazelnut Syrup: 6 tbsp
Instructions
To get started, you'll need to loosen up the sweetened condensed milk a little. Empty the can of sweetened condensed milk into a pot.
Add water into the same pot and turn the stovetop to low.* Use a spoon or spatula to stir the mixture together.
Let the mixture cook for around 3 to 5 minutes, stirring occasionally to make sure that it doesn't burn or stick to the pot. Turn off the heat.
Add 6 tablespoons of hazelnut syrup to the mixture** while it is still warm. Stir the mixture together to make sure it's well combined.
Let the swirl cool completely then pour the mixture in a mason jar or resealable container. Your hazelnut swirl is ready for use!
Notes
* Alternate Method: If you don't want to fuss around the stove, you can also loosen up the condensed milk using hot water. Empty the can of sweetened condensed milk into a bowl and pour ¼ cup hot water over it. Continue on to Step 4.
** Add more syrup if you like it nuttier.
---
How To Use Homemade Hazelnut Swirl
Now that you've mastered the art of making your own Hazelnut Swirl, there are so many awesome ways you can use it!
Whether it's in your coffee or just as a sweet sauce on your favorite dessert, a homemade hazelnut swirl will never let you down.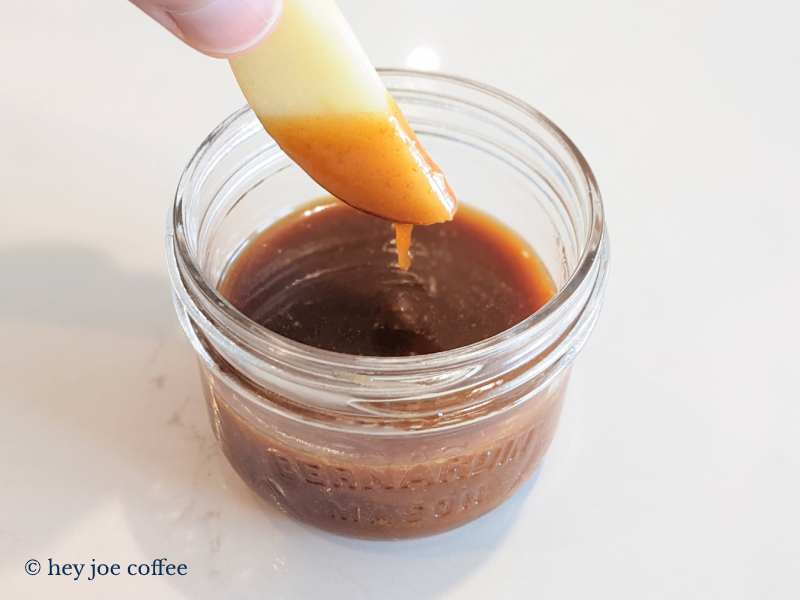 Drink Flavoring
Adding a hazelnut flavor to a warm beverage is the best way to embrace the autumn and winter seasons.
A sweet nutty flavor adds a real twist to normal coffee, a frappe, or, if you're feeling particularly indulgent, a cup of hot chocolate in the evenings. This will make your chocolate drink taste like Nutella!
Ice Cream Topping
If you want to serve an ice cream dessert that will blow your guests away, drizzle some of your homemade hazelnut swirl over vanilla or chocolate ice cream!
For that extra bit of pizazz, why not add some crushed hazelnuts on top to give your ice cream that restaurant twist?
Cake Glaze
Hazelnut flavors can really enhance cakes like orange cakes, carrot cakes, or even a fruity Christmas cake.
To make your hazelnut swirl into a cake glaze, simply add sugar and melted butter to the hazelnut swirl.
Once the glaze has formed, drizzle this over a bundt cake or loaf cake for magnificent results.
---
Summary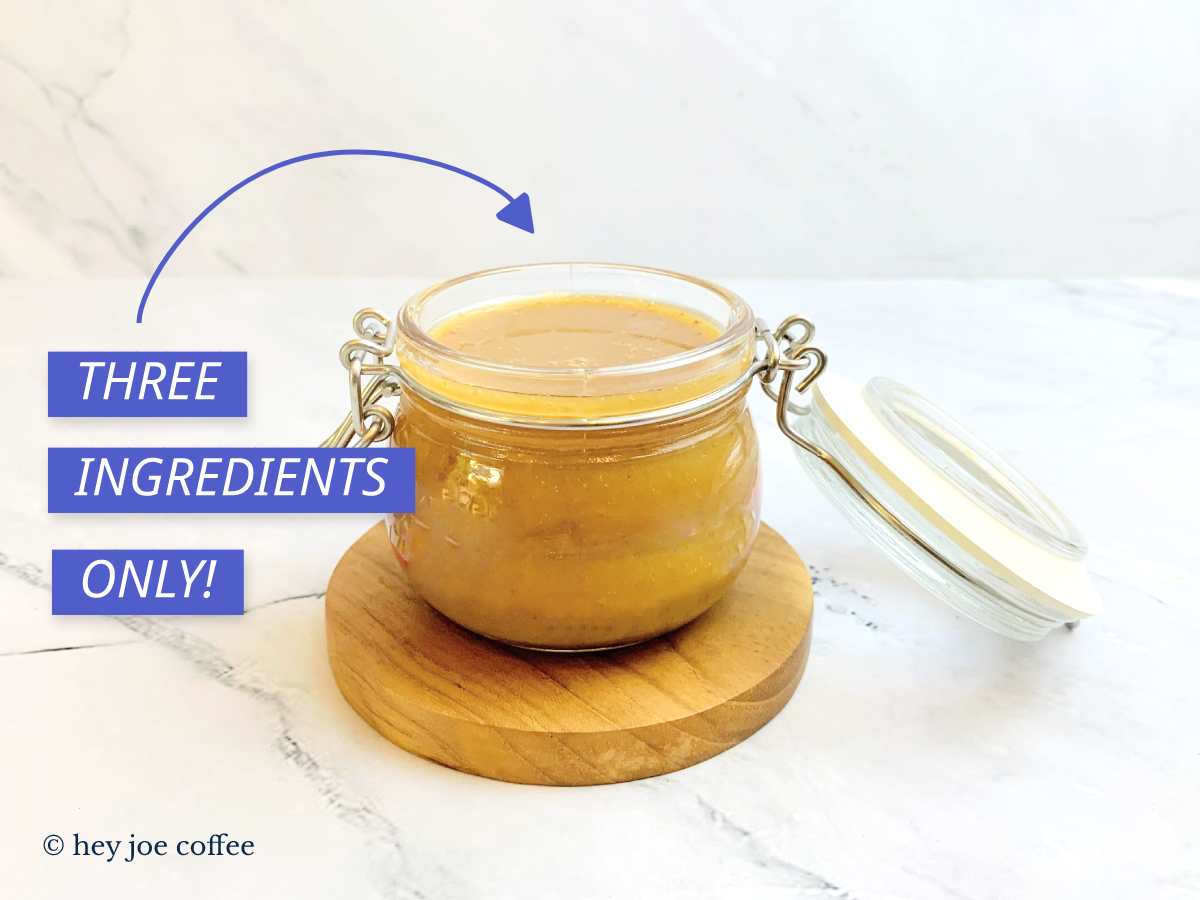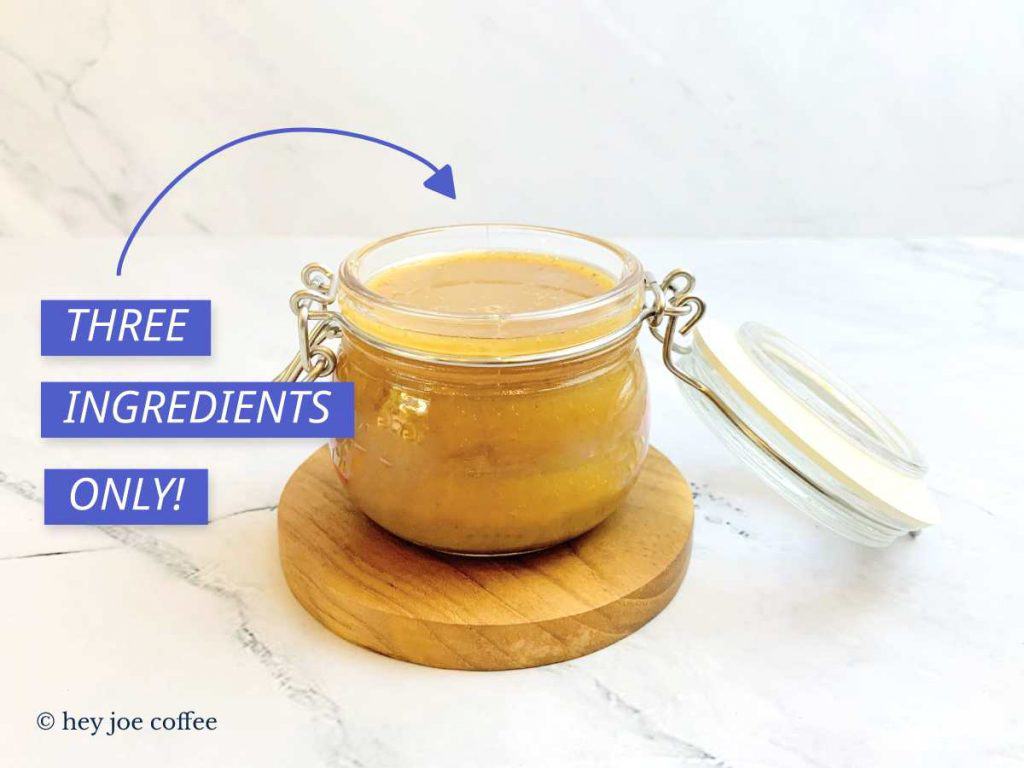 I hope this recipe inspires you to make your own Hazelnut Swirl. Even though we can't get our hands on it anymore, at least you can make your own!
You could even play around with different flavors and ingredients to suit your personal taste.
---
FAQs
Did Dunkin discontinue their hazelnut swirl?
Dunkin indeed discontinued this flavor swirl at the beginning of 2022. 
Although there was no official reason behind the decision to terminate the flavor, we think it may have been down to supply issues during the pandemic which carried on afterward. 
Does Dunkin Donuts Hazelnut Swirl have dairy?
Yes, the Hazelnut Swirl does contain dairy and is not suitable for those who have lactose allergies or intolerances. 
If you're craving that delicious hazelnut flavor, try adding the Hazelnut flavor shot instead. Some actually argue that this tastes even better! 
Can You Buy Dunkin's Hazelnut Swirl?
The Hazelnut Swirl is not available for customers to buy. We've also noticed that it's sold out online on platforms like eBay, but then again, these sellers may not have been legit (especially if its not usually sold commercially). 
This is probably because Dunkin discontinued this swirl earlier in 2022. If you're after those nutty flavors, why not try making your own? 
Verified Sources
Wondering where your info comes from? We totally understand. Hey Joe only obtains our information from reputable sources. Contents from this article are sourced from the following publications: