Starbucks almond milk drinks are an excellent dairy-free option for those who don't do well with animal milk.
Their almond milk is certified vegan, sugar-free, and kosher. It is also low in calories, making it a versatile choice for those with many dietary restrictions.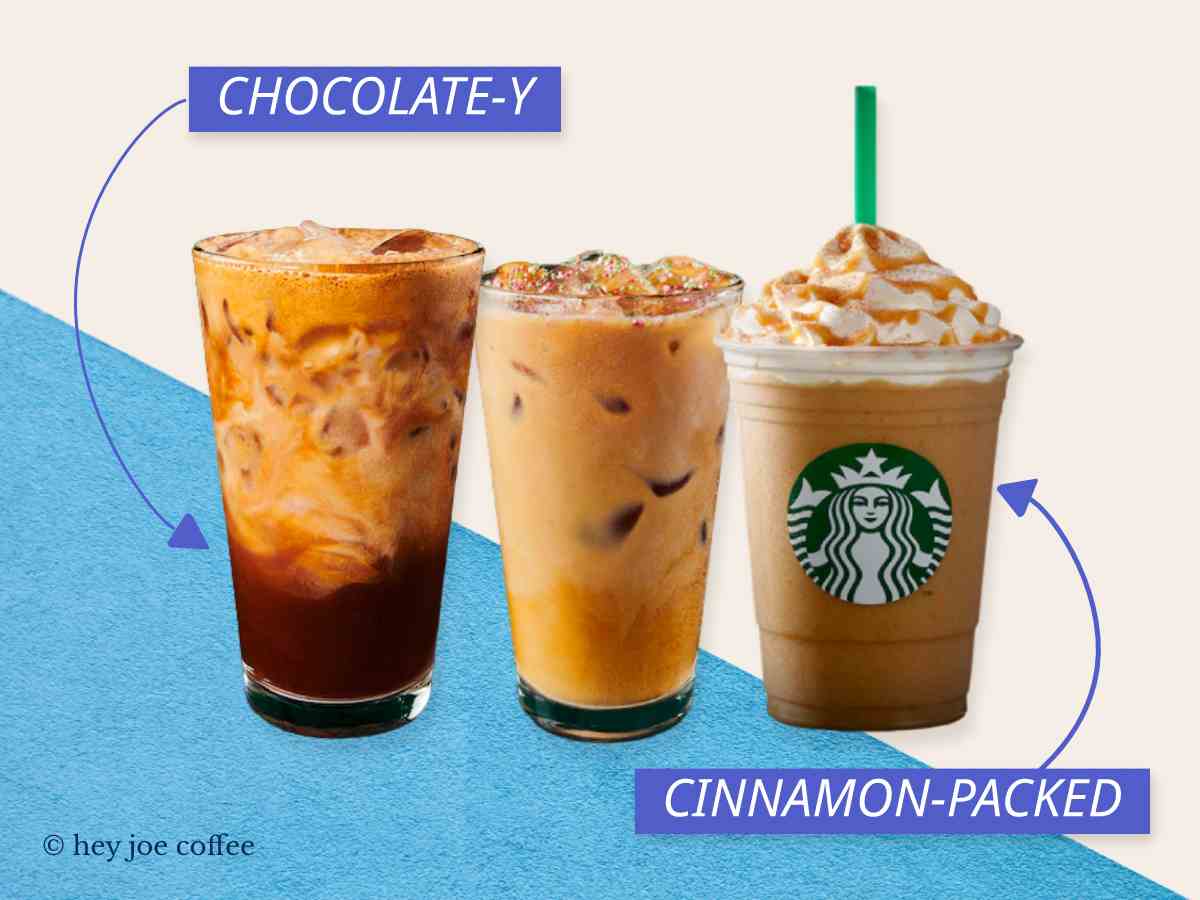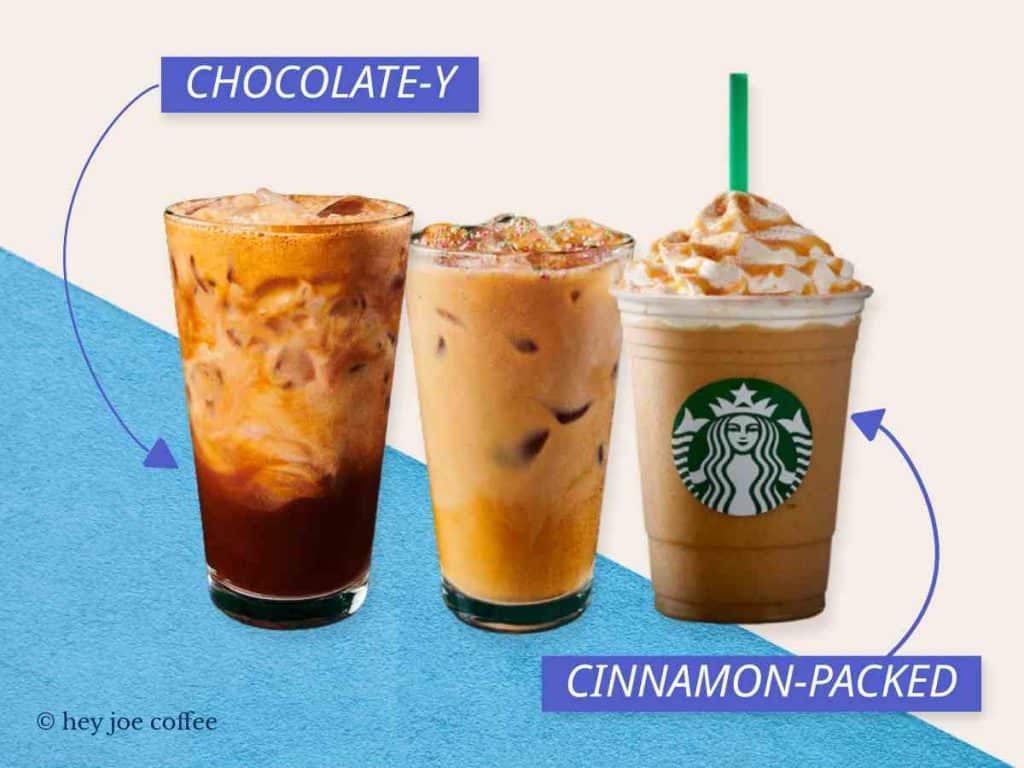 Topics Explored
Starbucks Almond Milk Brand
Contrary to what I've read online, many baristas I've talked to have confirmed that the almond milk used in stores is the company's formulation. That explains its notably good taste.
They use a barista blend, so the milk froths perfectly to give your drink a full-bodied mouthfeel. (1)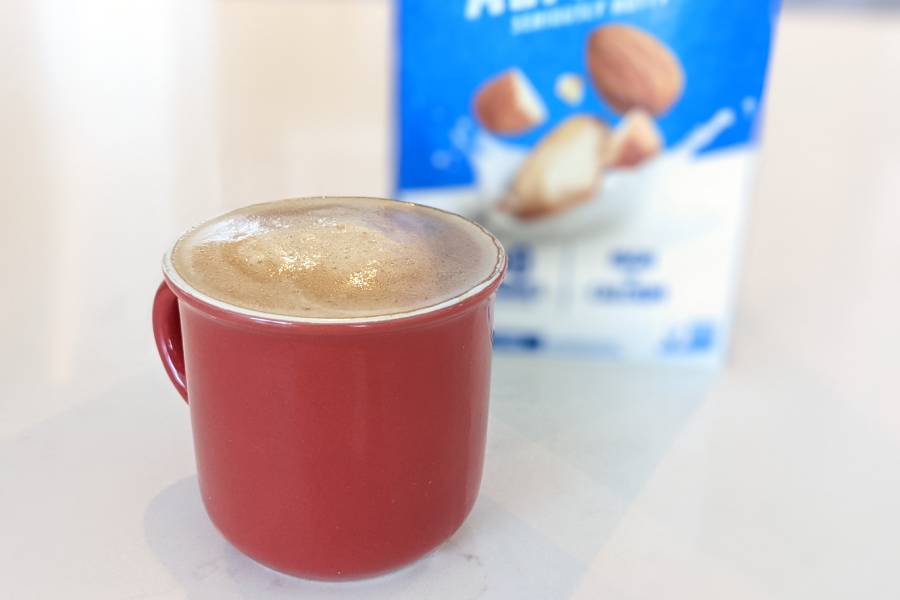 ---
Top 5 Starbucks Almond Milk Drinks
If you're wondering what Starbucks almond milk drinks taste good, you're just in luck. Here are 5 of my favorites in no particular order.
Some of the drinks I listed below are from the secret menu, so be sure to order those manually.
1. Iced Chocolate Almondmilk Shaken Espresso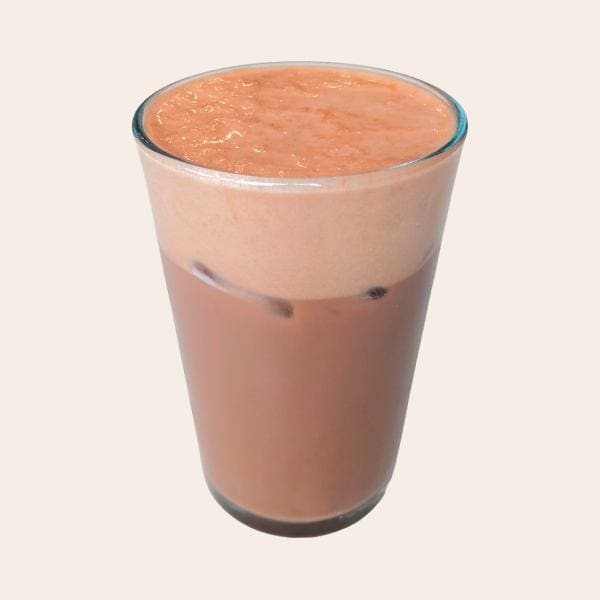 The AlmondMilk Shaken Espresso is a perfect choice for those craving a lighter but well-balanced coffee drink.
It's one of my go-tos when I'm feeling like treating myself without going over-board.
The almond milk nicely ties the bitter aromas of the cocoa with the blonde espresso used in this recipe.
The drink also has a pleasant malty note to give it a smoother finish.
Nutritional Profile (Grande):
Calories: 110 cals
Fat: 3 g
Sugar: 16 g
Caffeine: 255 mg
2. Horchata Almondmilk Frappuccino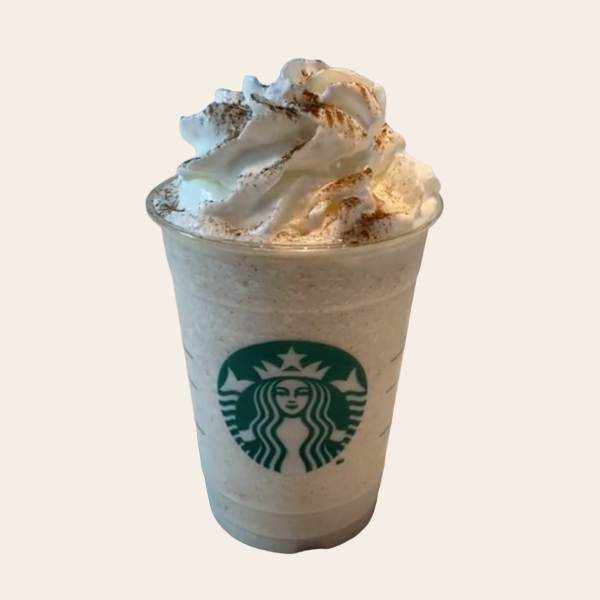 The Horchata AlmondMilk Frappuccino is only available in the summer. But the secret menu comes in clutch when you're craving something sweet and light during the off-season.
Ask your barista for a coffee frappuccino with almond milk and two pumps of cinnamon dolce syrup.
I've had this drink a while back and don't remember being super impressed – it doesn't come close to the real deal.
Nutritional Profile (Grande):
Calories: 400 cals
Fat: 13 g
Sugar: 66 g
Caffeine: 100 mg
3. Sugar Cookie Almondmilk Latte
When I want a drink that smells like a dessert, the Sugar Cookie AlmondMilk Latte never disappoints.
It's buttery, creamy, and slightly sweet with a hint of vanilla, just like a homemade sugar cookie.
This drink is on their holiday menu and typically served iced, but you can also order it hot.
Nutritional Profile (Grande):
Calories: 180 cals
Fat: 6 g
Sugar: 27 g
Caffeine: 170 mg
4. Honey Almondmilk Flat White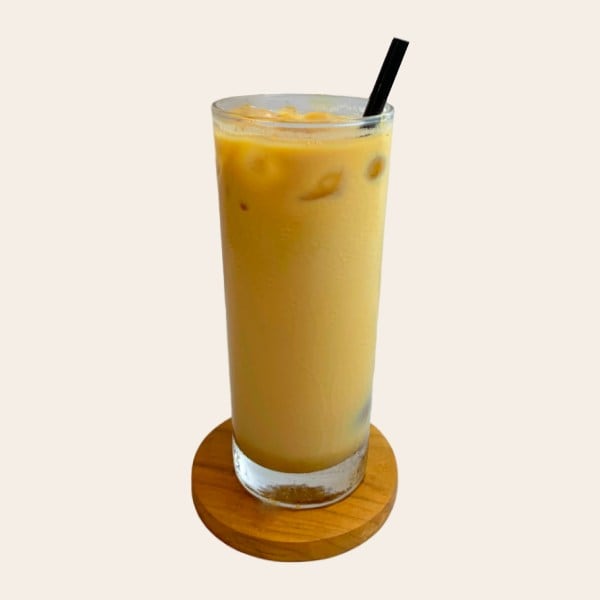 Here, Starbucks elevates the classic flat white with a hint of the store's honey blend.
As a result, the Honey AlmondMilk Flat White is a creamy drink that is nuttier and sweeter.
It's one of those drinks I would enjoy while tucking into a good book inside a cozy reading nook.
Nutritional Profile (Grande):
Calories: 170 cals
Fat: 5 g
Sugar: 24 g
Caffeine: 225 mg
5. Nitro Cold Brew with Dark Cocoa Almondmilk Foam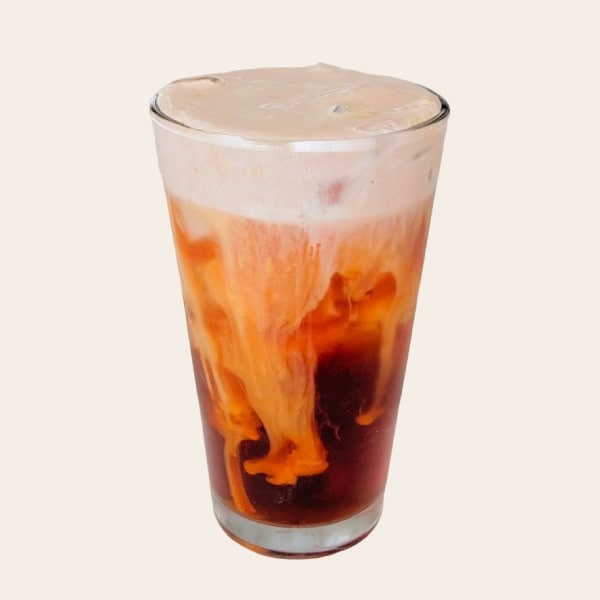 Oooh! This drink has become one of my latest obsessions.
The mocha sauce and cocoa powder enhance the cold brew's rich flavor, while the almond milk foam adds to its velvety finish.
This drink packs an intense and dark flavor profile, perfect for sipping.
Nutritional Profile (Grande):
Calories: 40 cals
Fat: 1.5 g
Sugar: 4 g
Caffeine: 280 mg
---
Clearing Up A Few Misconceptions
There's a lot of chatter and confusion about ordering drinks with almond milk. Is it always available? Does it cost extra? Let's clear the air on some of these questions.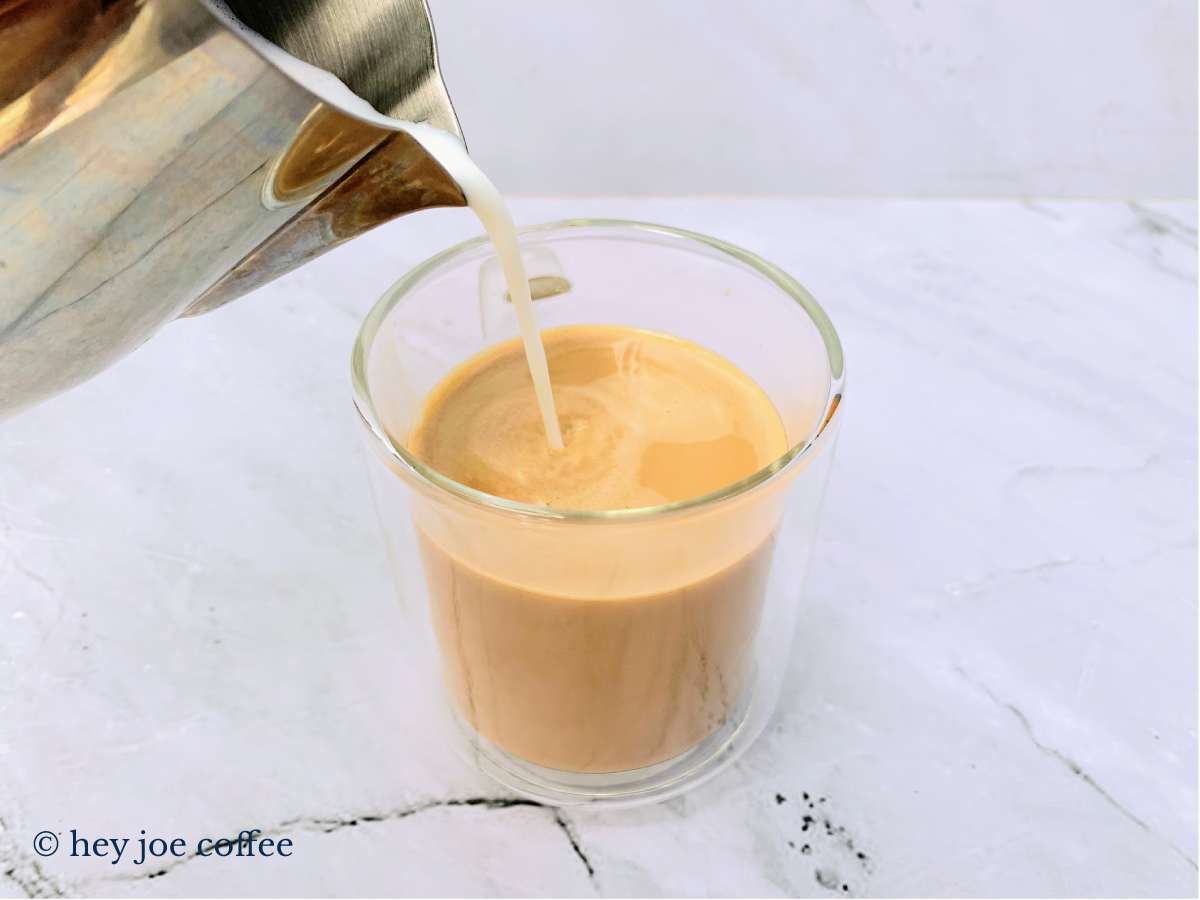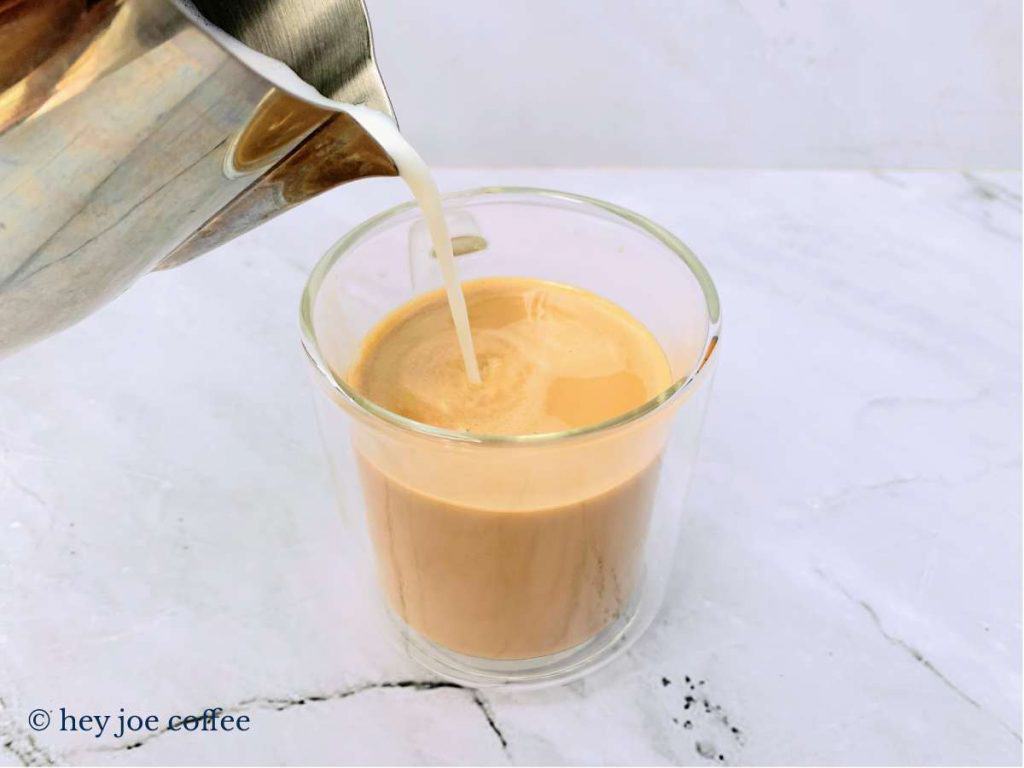 Does Starbucks make drinks with almond milk?
Of course they do! Now most of the standard menu items at Starbucks contain 2% or whole milk. So specify almond milk when you're ordering.

Your barista will substitute any dairy with almond milk for an extra charge (usually 70 cents).
Can I really get almond milk in any drink at Starbucks?
Actually, yes! You are allowed to ask for almond milk when ordering any milk-based drinks. Just ask your barista.

However, keep in mind that your local Starbucks may run out of it from time-to-time.
Are the almond milk Starbucks drinks vegan?
This is an interesting one.
Their almond milk is entirely vegan, and you can make almost all their drinks vegan-friendly by swapping to almond milk.

Here's the huge 'BUT'. Some add-ons to your beverage may contain animal products, for example honey. So check with your barista before ordering.
---
Just How Good Is Starbucks' Almond Milk For You?
There is a lot of controversy regarding the health benefits of almond milk. However, if you are strictly dairy free, it's the healthiest plant-based milk option on the Starbucks menu.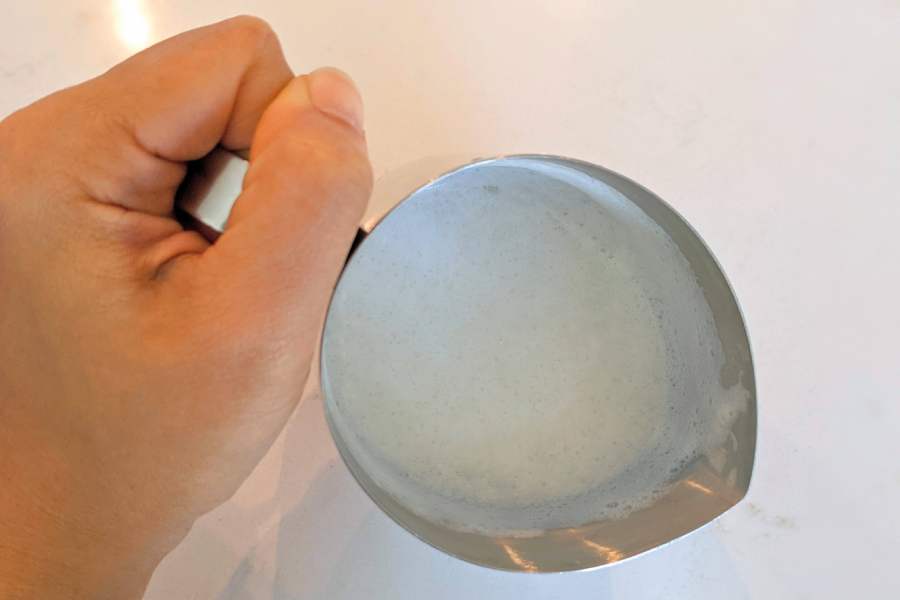 Lowest Calorie Milk
According to several sources, their almond milk contains the lowest calories.
One cup of their almond milk is just 60 calories and contains only 3 grams of sugar.
Lactose-Free
If you can't digest dairy, you can leave the Lactaid tablets at home the next time you do a Starbucks run.
Starbucks' almond milk is also certified lactose-free, making it an excellent option for those who are intolerant.
Low In Protein
The only downside of this nut milk option is that there are only 2 grams of protein per cup, which is measly compared to the other milk options.
However, don't let this prevent you from choosing almond milk. Swapping to almond milk alone won't cause a protein deficiency if you're already eating a balanced diet.
---
Summing It Up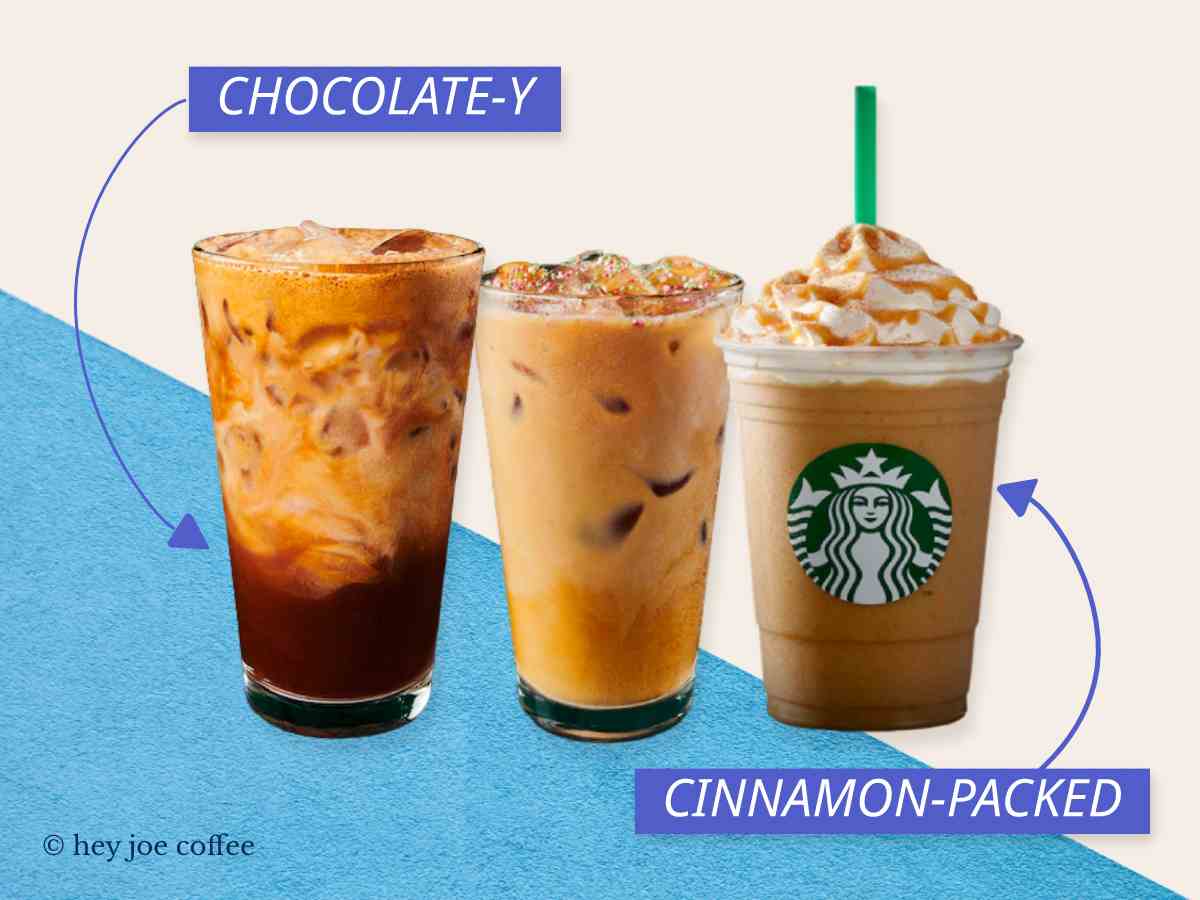 Starbucks' almond milk drinks offer a scrumptious and satisfying dairy-free option for all taste buds and dietary needs.
With a unique blend that's vegan, sugar-free, kosher, and low in calories, there's no need to compromise on flavor or health.
---
Verified Sources
Wondering where your info comes from? We totally understand. Hey Joe only obtains our information from reputable sources. Contents from this article are sourced from the following publications: