Skinny coffee syrups are the best friends of anyone looking to cut some calories from their daily coffee run.
I like to keep them around at home too, so if you're looking for the best ones I can certainly recommend one.
Our posts may contain affiliate links. As an Amazon Associate I earn from qualifying purchases.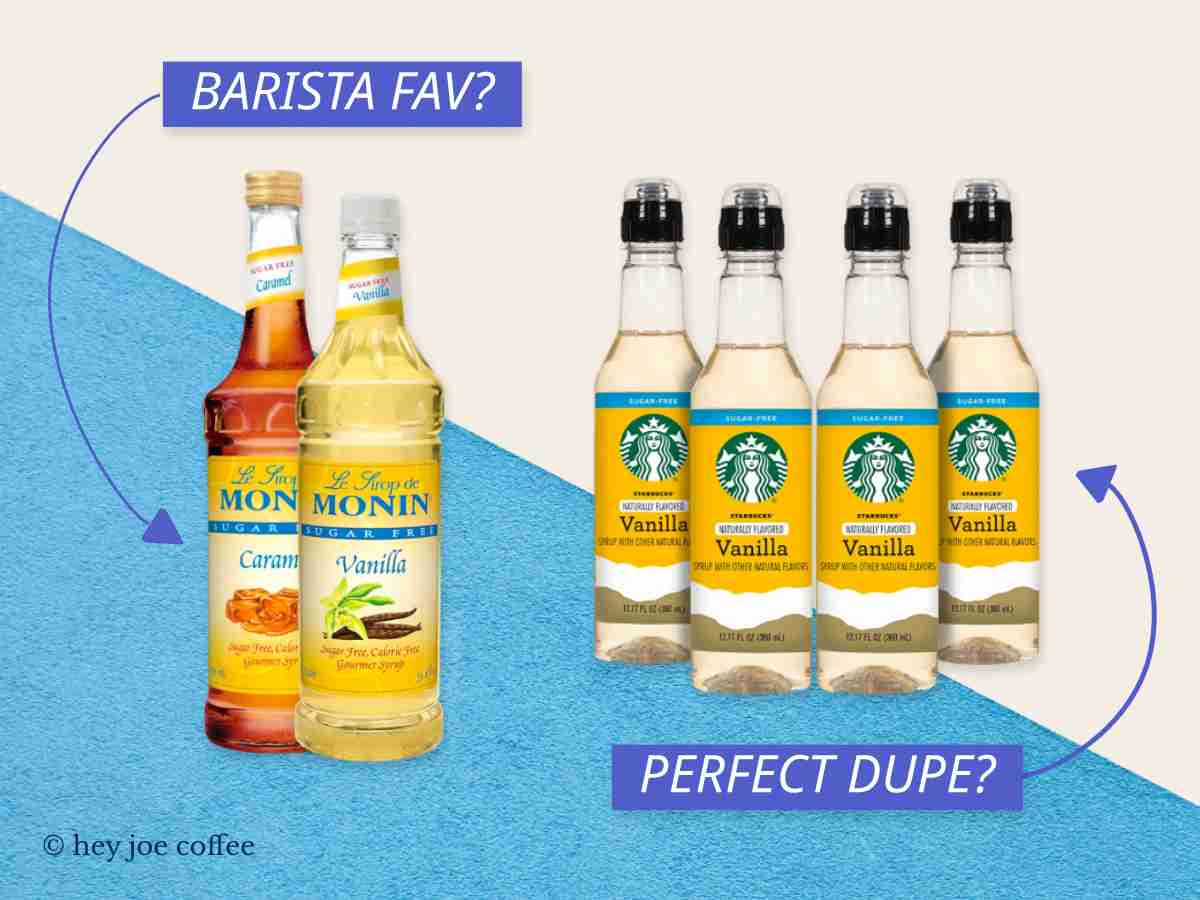 Topics Explored
What Is Skinny Coffee Syrup?
Skinny coffee syrups are sugar-free syrups with low to zero calories.
They pack the same flavor as their original counterparts but substitute the sugar for an alternative sweetener.
Skinny syrups are available in many flavors just like the regular ones!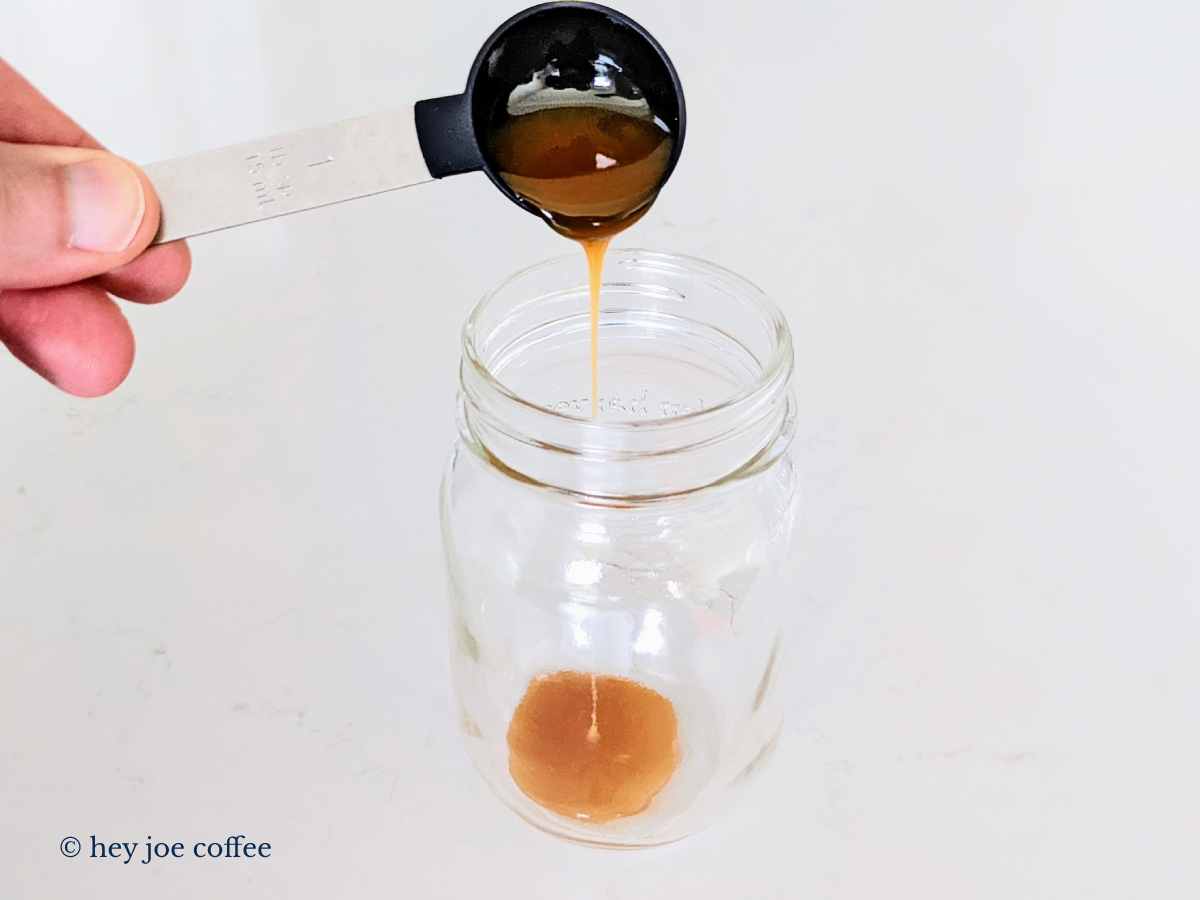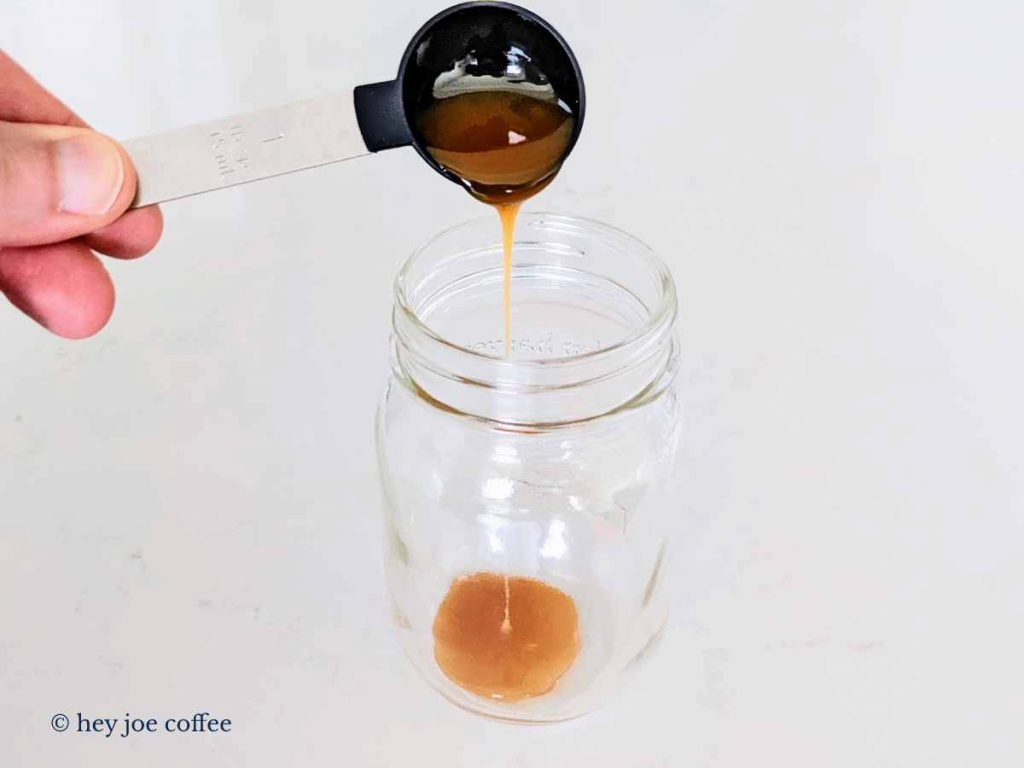 What Is Skinny Syrup Made Of?
Unlike regular syrups, skinny syrups are made with a sugar alternative like Stevia, Erythritol, Monk Fruit, or Aspartame.
They're flavored with natural or artificial extracts that are low or calorie-free.
Sugar is the main ingredient that contributes to the high amount of calories in coffee syrups.
---
Know Before You Buy: Pros & Cons
They might be low in sugar and calories, but the skinny syrups come with some warnings. So if you enjoy them frequently, here's what you must know.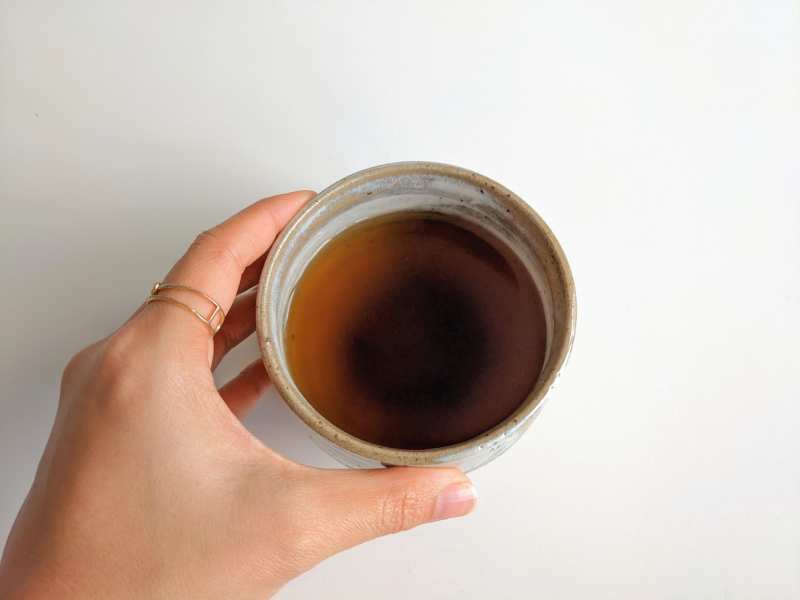 Benefits of Skinny Syrups
No Sugar Spikes
Skinny syrups made with natural sugar substitutes like Stevia, Erythritol, and Monk Fruit help you maintain healthy blood sugar levels.
Stevia even helps with high blood pressure(1), while Monk Fruit has zero carbs and is perfect for people with diabetes and those following the keto diet. 
Not only do they not spike your blood sugar, but natural sweeteners might contain antioxidants.
Keeping Fit
Sweeteners used in skinny syrups have no calories, unlike refined sugar.
This is highly beneficial for those who keep track of their daily calorie intake – we've all been there at some point!
Skinny syrups are diet-friendly for most conventional diets like keto, Weight Watchers, and more.
Side Effects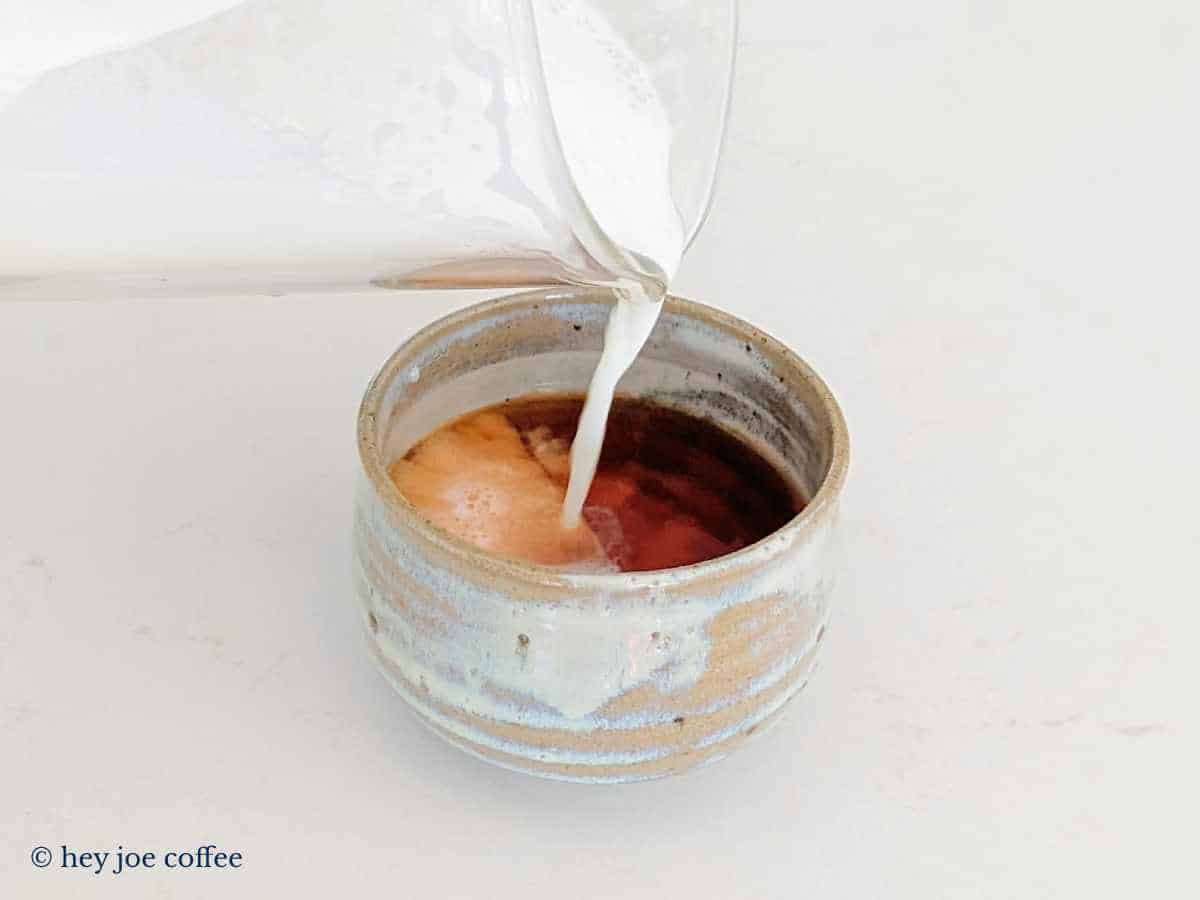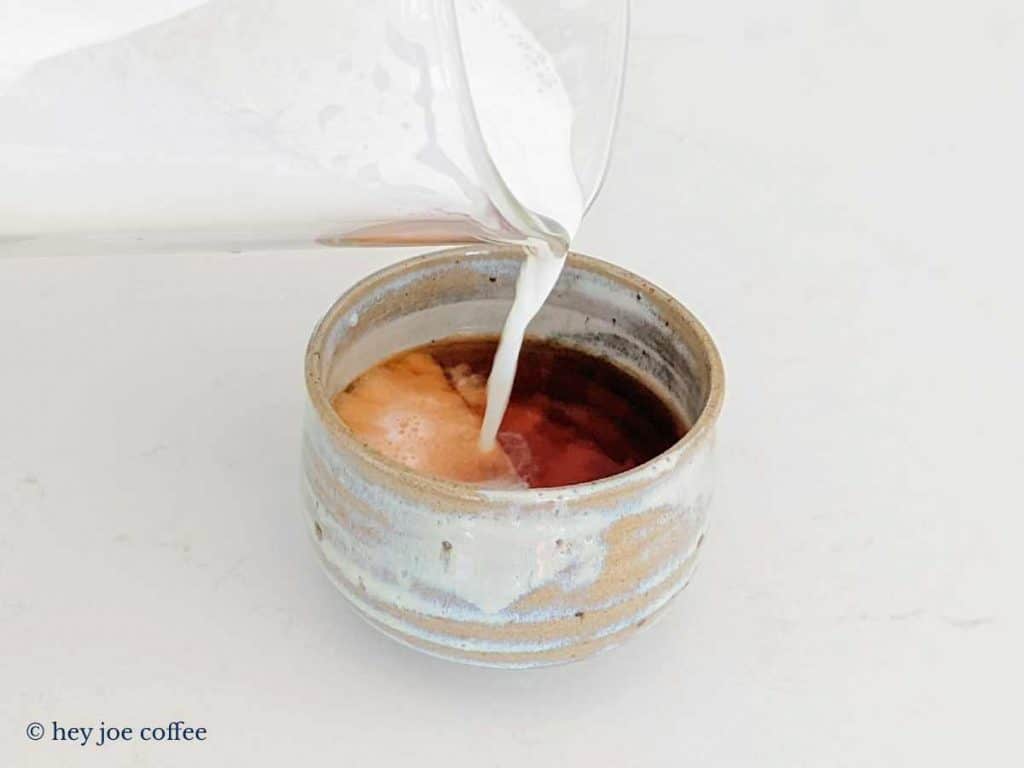 Aspartame has triggered adverse side effects in consumers, like headaches, depression, and even seizures.
Additionally, Sucralose might reduce insulin sensitivity, while Saccharin is not safe for those allergic to sulfonamides(2).
---
How Much Skinny Syrup To Use In Coffee?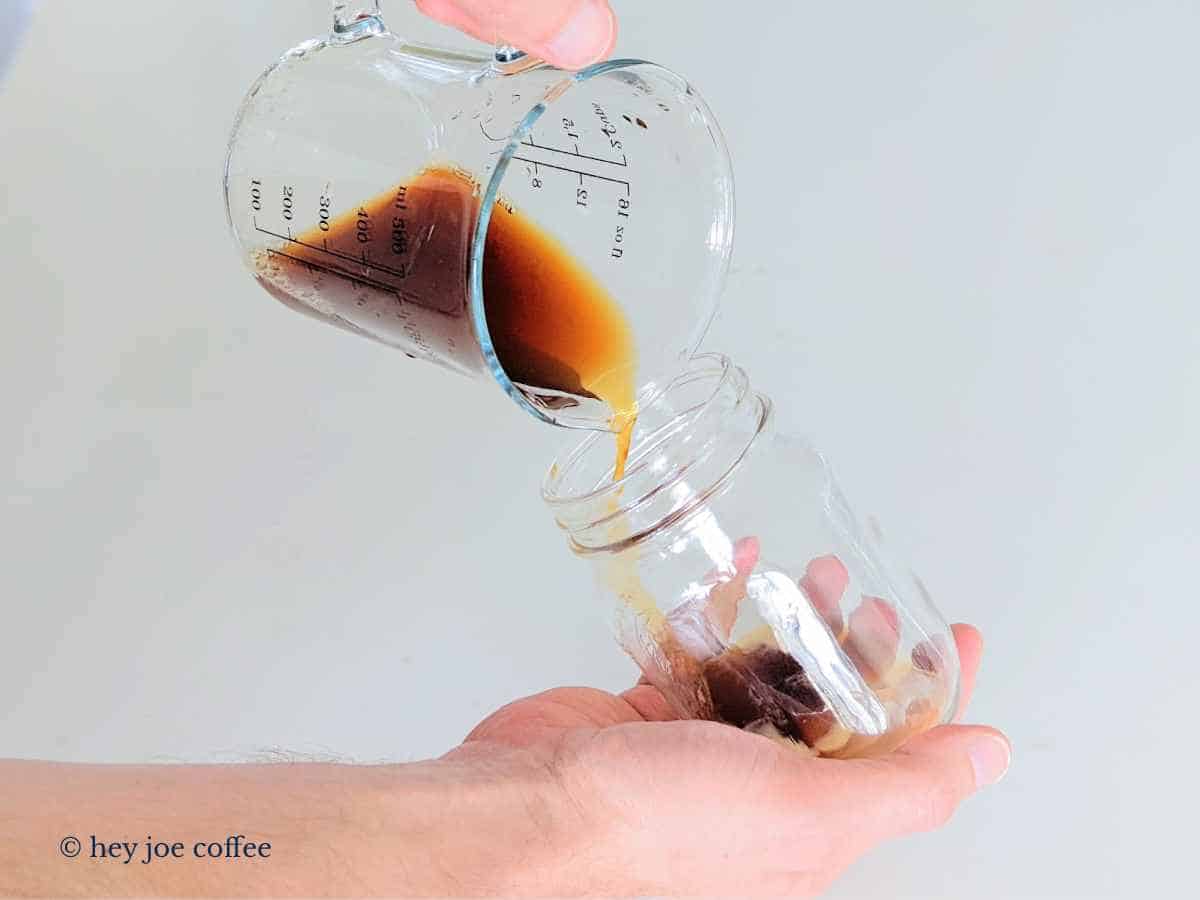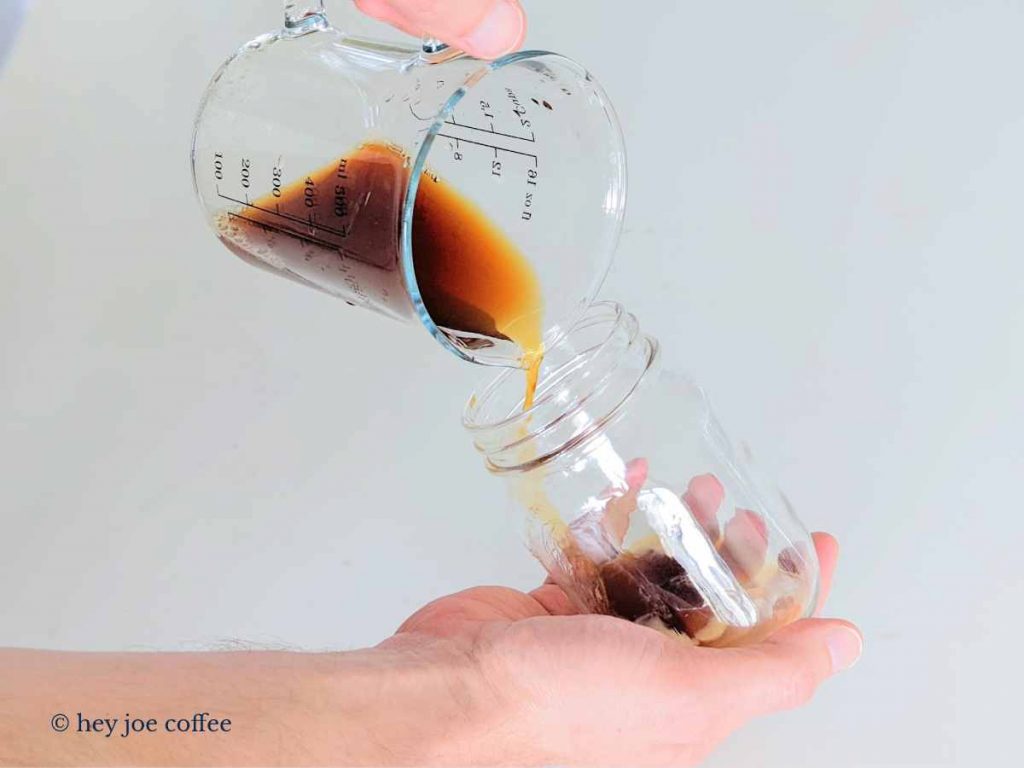 Depending on the sugar alternative used in the skinny syrup, you might need to add more or less to your drink.
For example, Stevia is 100 times sweeter than sugar, so a syrup made with Stevia will definitely be a lot sweeter!
It's best to taste each skinny syrup on its own or add small amounts to your drink until you get it up to your liking.
---
Skinny Coffee Syrups
Don't know where to look for skinny coffee syrups?
Here are my favorite brands that most coffee chains use. You can find them in large supermarkets and online.
1. Torani Sugar-Free Syrups
Torani is a company producing regular and skinny syrups. They're used by Dutch Bros but are also available for individual purchase.
Torani syrups contain natural and artificial ingredients.
Why We Like It:
Torani was founded almost 100 years ago in 1925 and specializes in flavor syrups.
I love their vast selection of skinny syrup flavors, which generally work well with all coffee types.
We use Torani all the time in our recipes.
2. Jordans Skinny Syrups
Jordan's offers skinny syrups, keto, and natural syrups that are not only sugar-free but gluten-free and kosher too.
They're packed with flavor and sweetness, so you might need to use less.
Why We Like It:
Jordan's specializes in skinny syrups, but they're not as well known. Luckily this means they're also more affordable.
Depending on the type of syrup, it can come with natural or artificial sweeteners.
It can taste a little sweeter than other syrups to me, so use it sparingly.
Sweetener:
Skinny Syrups: Sucralose (Splenda)
Keto Syrups: Stevia, Monk Fruit & Erythritol
3. Monin
Monin is a premium brand founded in 1912 and introduced the first sugar-free syrups in 1991.
They have over 15 coffee syrups to choose from!
Why We Like It:
Monin skinny syrups come in larger bottles, which means more servings per bottle.
Taste-wise I find them closest to actual sugar with minimal artificial flavor. Baristas also swear by Monin.
Monin syrups are better for espresso drinks and have a shorter flavor list compared to other brands.
4. Starbucks Sugar-Free Syrups
There's only one flavor of skinny coffee syrup available from Starbucks, and it's vanilla flavored.
They have a higher price point than other brands on the list.
Why We Like It:
Starbucks might lack variety, but the skinny vanilla syrup is an excellent option to recreate your favorite vanilla-flavored drinks.
It's very sweet and close to the real deal, so it works well when you're re-creating Starbucks drinks.
5. DaVincci Gourmet Sugar-Free Syrups
Davinci skinny syrups use all-natural ingredients and are available in an astonishing variety of flavors.
They work with hot and cold coffees but some flavors might be slightly less sweet than other brands.
Why We Like It:
Will you be impressed if I told you Davinci has egg nog and peanut butter flavored skinny syrups?
I sure was and found them perfect for milk-based coffee drinks like lattes and cappuccinos.
6. Puremade Zero Sugar Syrups
Puremade is a Torani line of skinny syrups made with natural ingredients.
They're available in 12 staple flavors, including peach, cherry, and coconut.
Why We Like It:
Puremade tastes more natural, mainly due to them being made with naturally sourced ingredients without GMOs.
The taste compensates for the lack of diversity in flavors. I find them close to real syrups!
Sweetener:
Blend of Stevia & Monk Fruit
---
Summary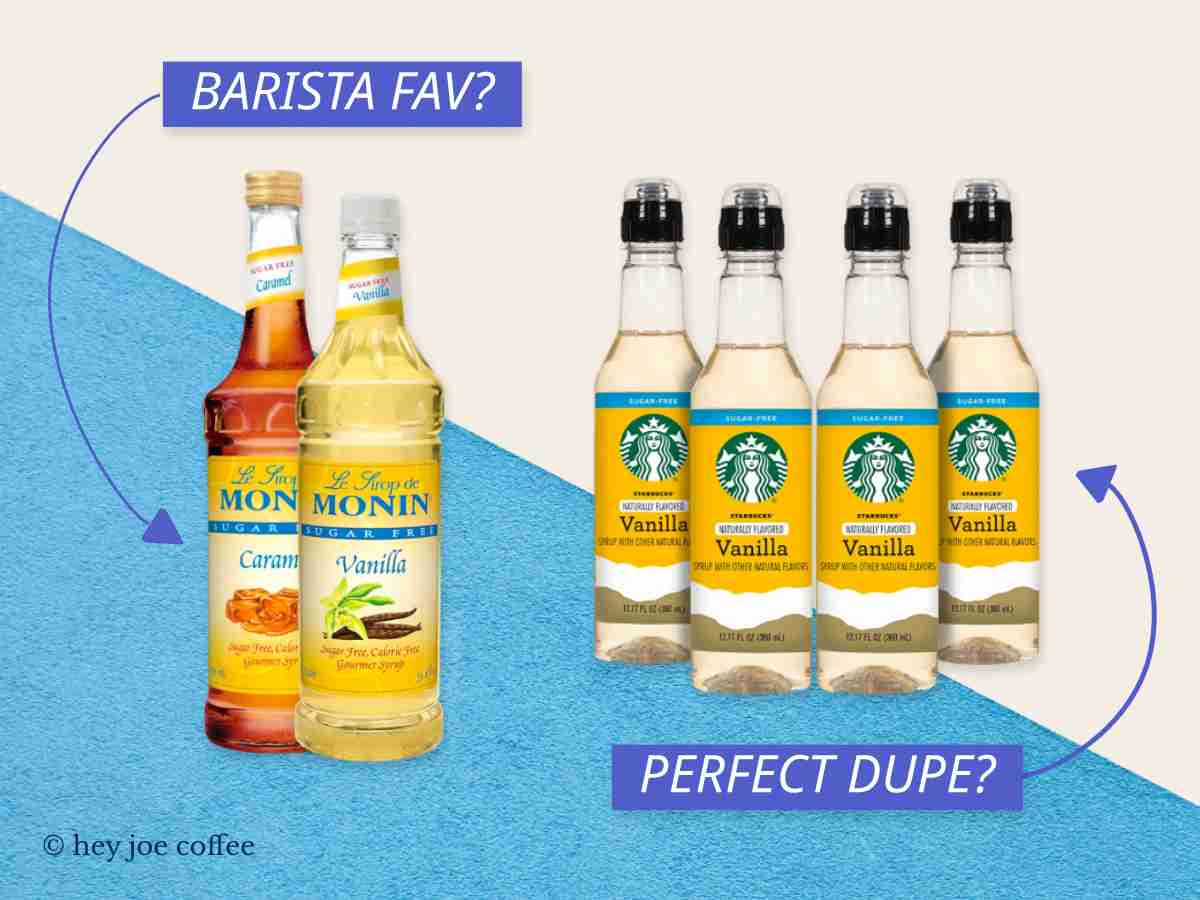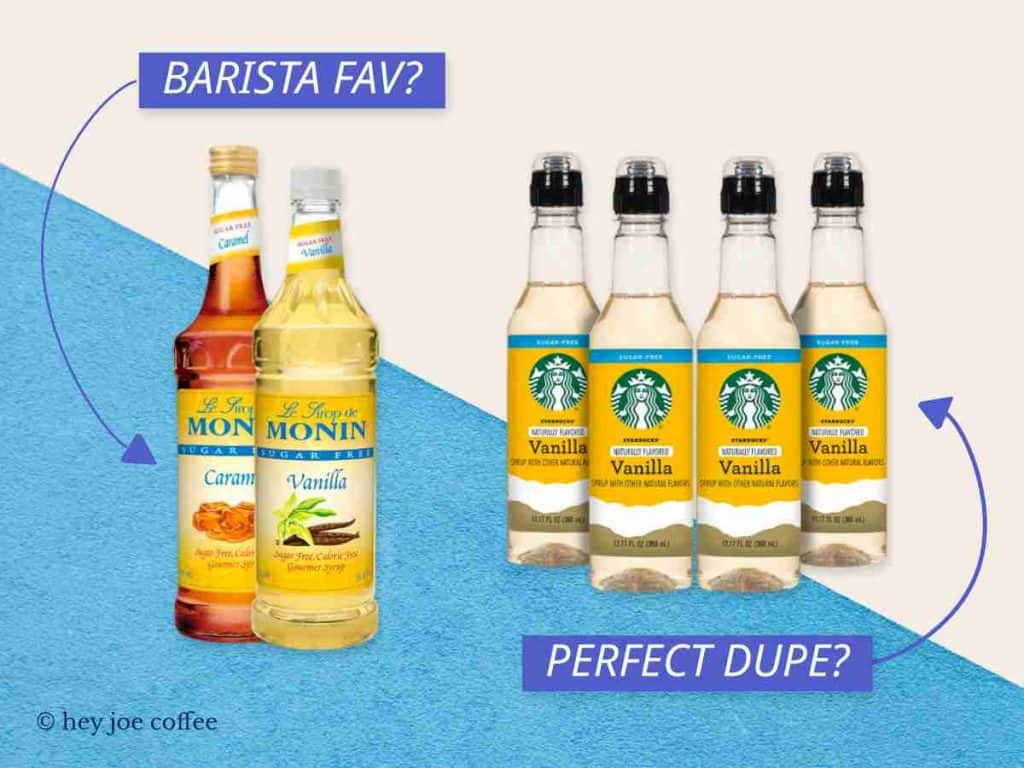 If you're following a strict diet, you're not bound to have plain espresso and Americano.
Brands have managed to craft large lists of skinny coffee syrups that taste almost like the real deal for low or zero calories.
---
FAQs
Is skinny syrup good in coffee?
Don't expect skinny syrups to replicate the sugar flavor since they're made with a different sweetening agent. 
There can be some artificial taste depending on the brand.
Generally, skinny syrups pair well with coffee, so they taste decent as long as your expectations are realistic.
Do skinny syrups have any calories?
Skinny coffee syrups have low to zero calories, depending on the brand and flavor. 
This is because they use sugar alternatives that contain minimal carbs and sugar. 
Monk Fruit, for example, has no carbs, so syrups made with it are perfect for those looking to cut carbs.
Verified Sources
Wondering where your info comes from? We totally understand. Hey Joe only obtains our information from reputable sources. Contents from this article are sourced from the following publications:
Medical News Today: https://www.medicalnewstoday.com/articles/319837