Dutch Bros Picture Perfect is perhaps one of the most confused and incorrectly ordered drinks! Maybe you've already know the full deal and if not, I'm breaking it all down for you.

We'll talk about what it is, how to order it, and even how you can make your own at home in 6 simple steps.

Get ready for a drink that's as Instagrammable as it is delicious.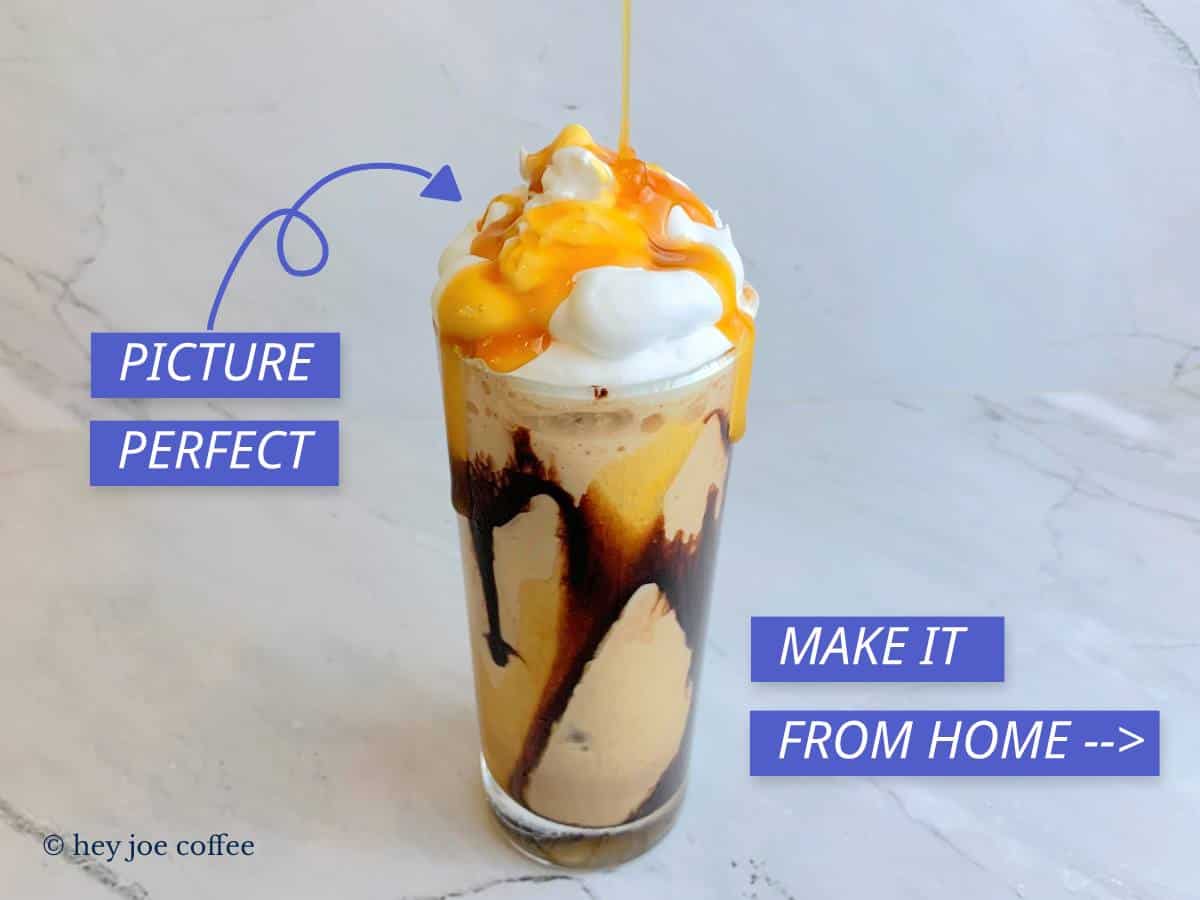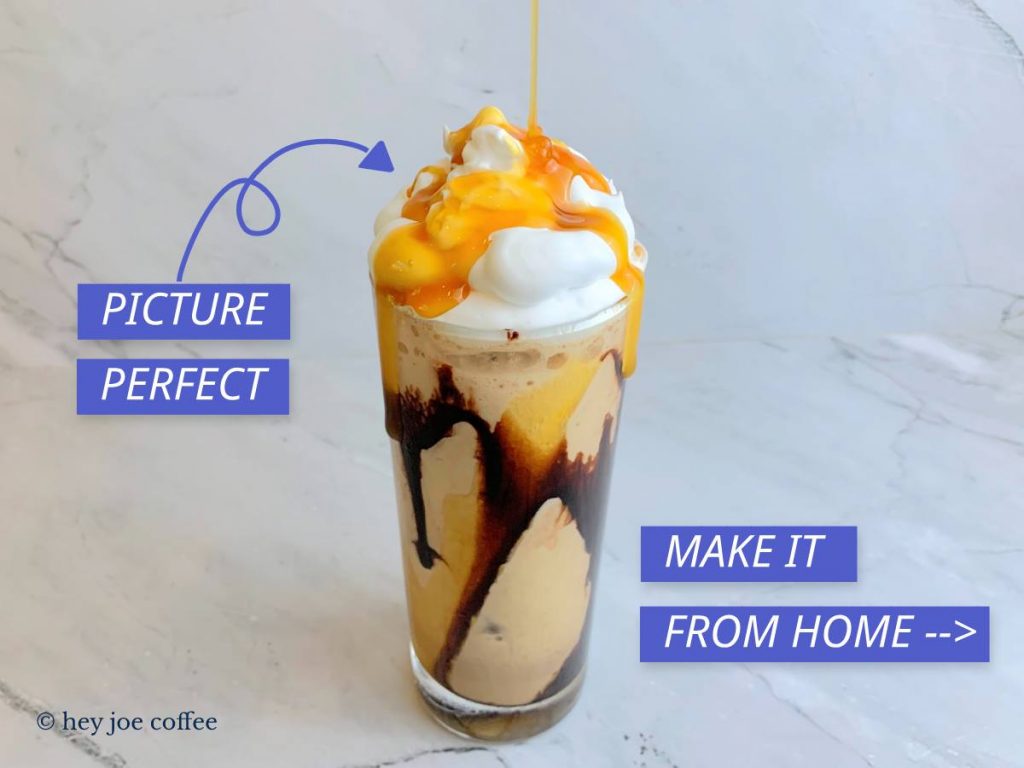 Topics Explored
What Does Picture Perfect Mean At Dutch Bros?
At Dutch Bros, 'Picture Perfect' refers to an add-on and flavor that enhances both the aesthetic and taste of your drink.

Think of it as your drink getting the VIP treatment, complete with decadent drizzles of caramel and chocolate sauces, capped off with a dollop of whipped cream.

This little extra makes your Dutch Bros drink not just super tasty but also ready for its Instagram close-up.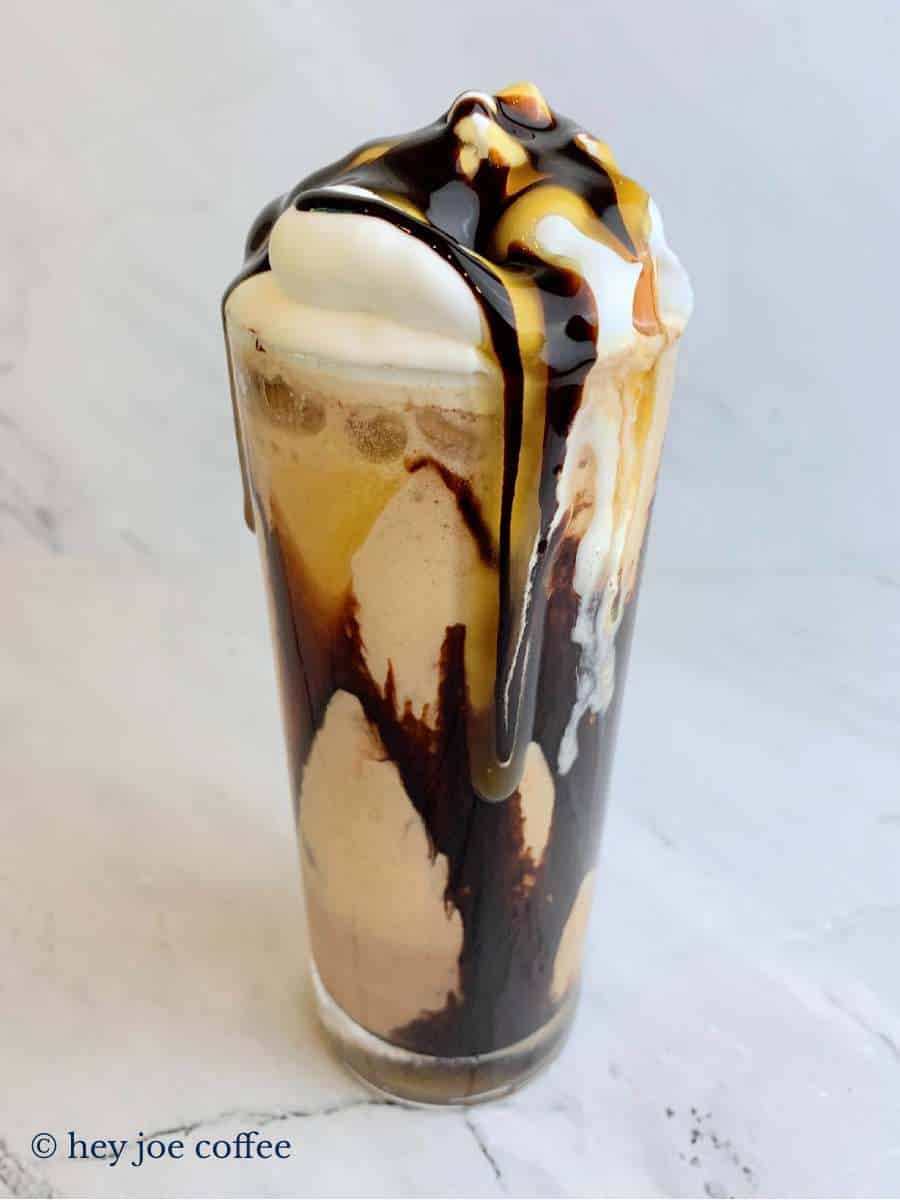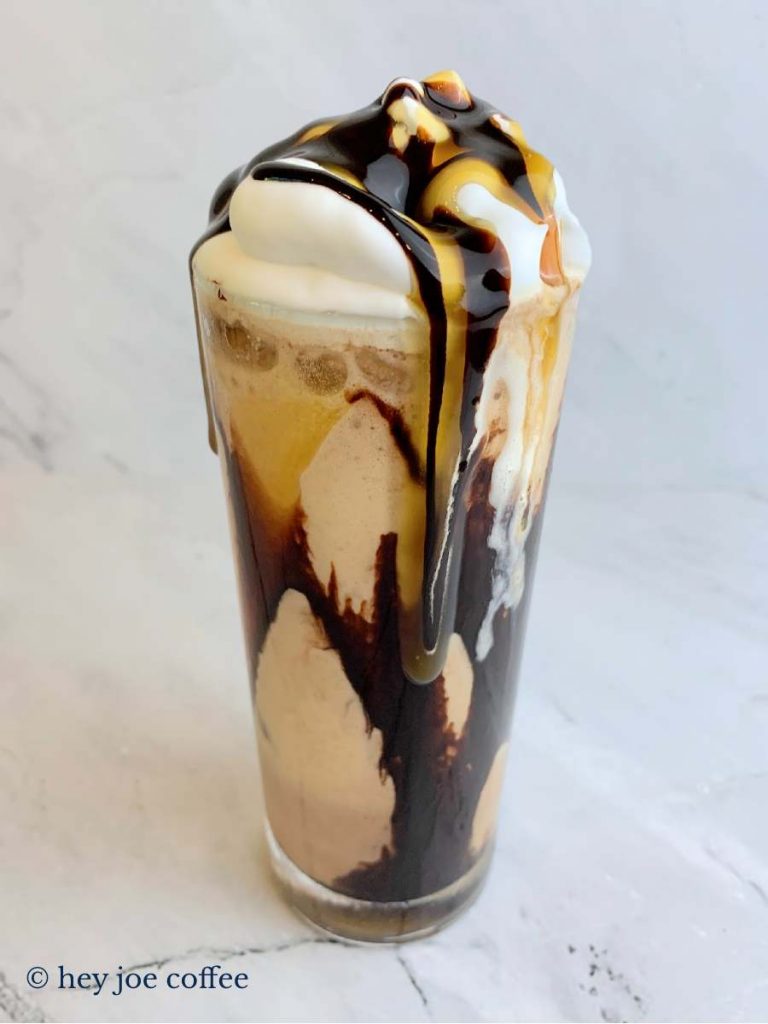 ---
Clearing Up the Picture Perfect Confusion
Let me help set the record straight. Dutch Bros Picture Perfect isn't merely a standalone drink (although you can order it as a flavor).
Nope, it's also an upgrade—a flavor and style add-on to the drink you're already getting.

Let's say you're ordering a Mocha Freeze. All you've got to do is ask the bro-ista to make it "Picture Perfect" style. Keep that in mind next time you're at the counter, and you'll dodge any order confusion.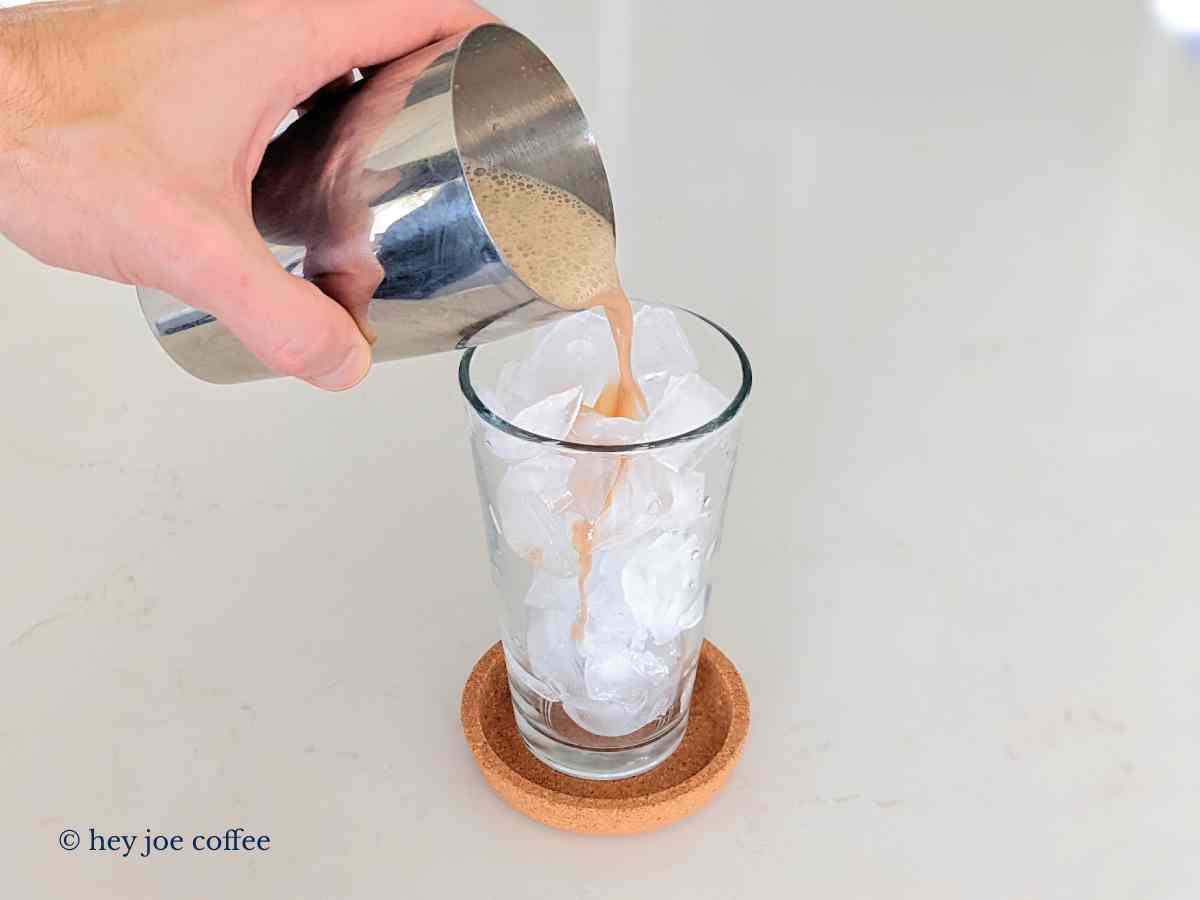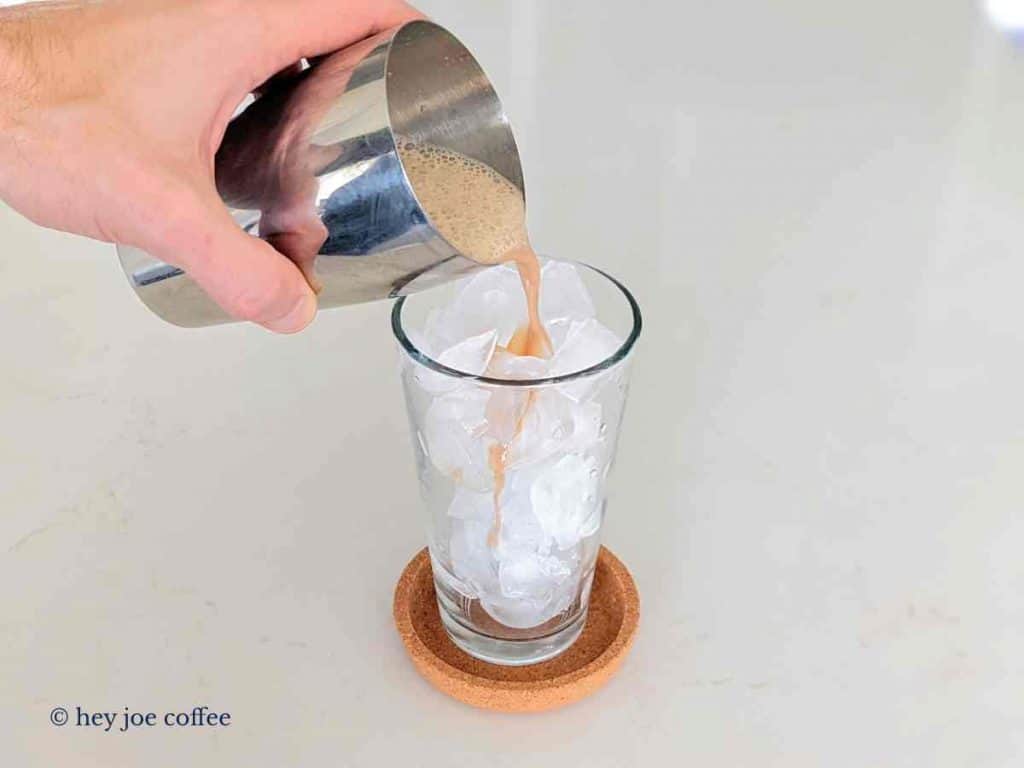 ---
Breaking Down the Picture Perfect Ingredients
What's the magic behind the Dutch Bros "Picture Perfect" style?

I'll give you the lowdown on the ingredients that transform your standard order into an Instagrammable treat.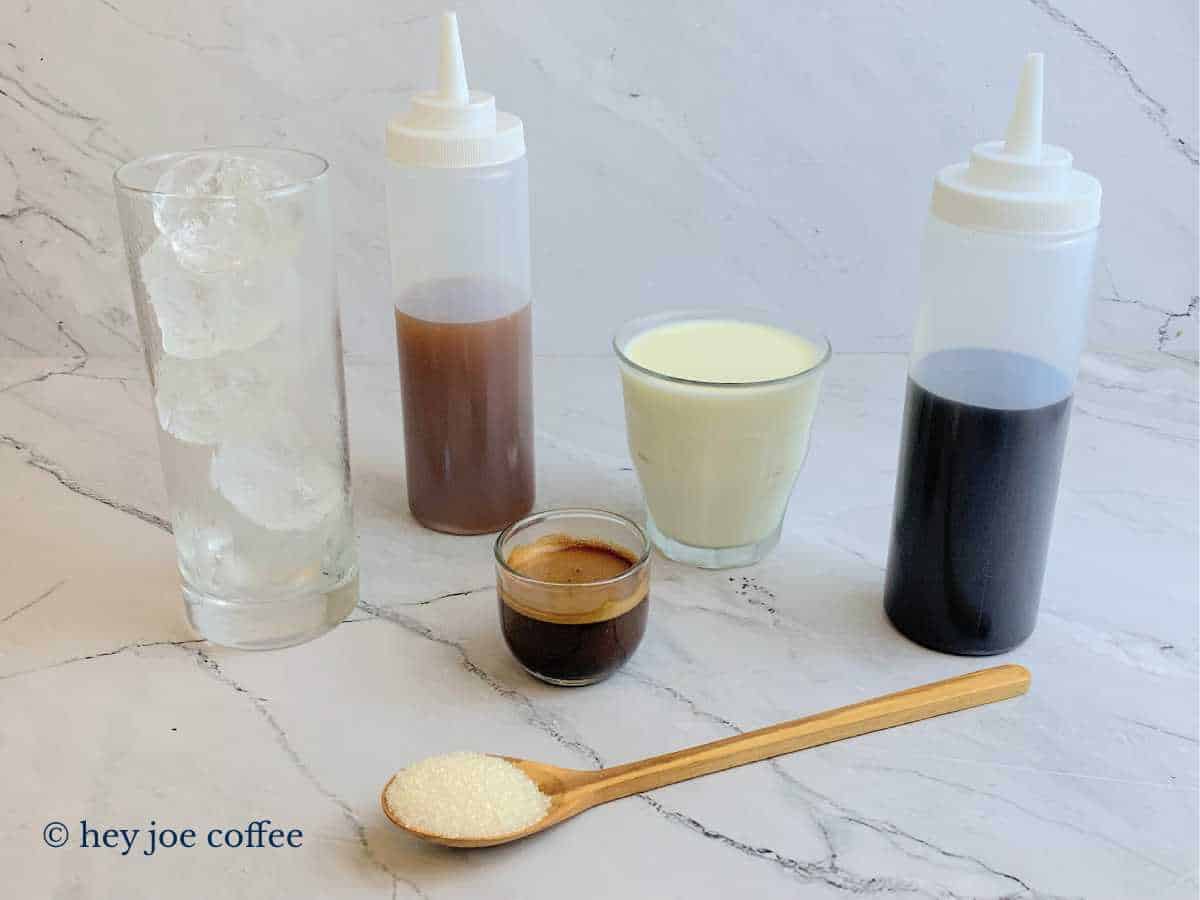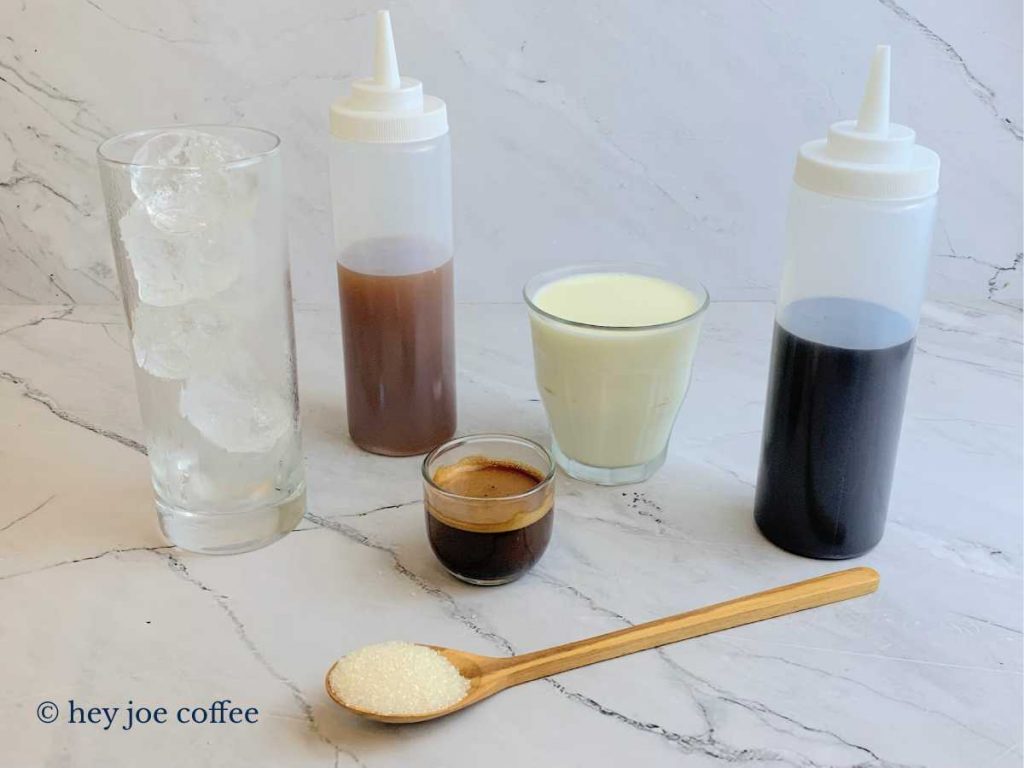 1. Your Drink Base
Your drink base sets the stage for the Picture Perfect flavor. Whether it's a bold coffee or a refreshing Dutch Bros Chai blend, the choice is yours.

Just a heads-up, if you're going for a Picture Perfect, cooler bases work best. Hot drinks will make those pretty drizzles melt away.
2. The Drizzles
Here's where the visual magic happens. A dynamic duo of caramel and chocolate drizzle adds both a flavor kick and an aesthetic swirl.
Not only does it sweeten the beverage, but it also makes your drink look, well, picture-perfect.
And guess what? I got a tip from a super helpful bro-ista: You can get those amazing drizzles in a sugar-free version! They use Torani syrups to achieve that drizzly goodness.
3. The Toppings
Last but not least, the toppings round out the ensemble. It starts with a good ol' heap of whipped cream, which acts like a blank canvas.

Then, an encore of caramel and chocolate drizzles makes everything pop.

The whipped cream eagerly holds those artistic drizzles, bringing your drink to life in the most 'picture-perfect' way possible.
---
Taste & Appearance
Let's pull back the curtain on how the Dutch Bros Picture Perfect looks and tastes so special.

We're talking not just about the addicting flavors but also the visual spectacle dazzling both coffee lovers and Instagram aficionados.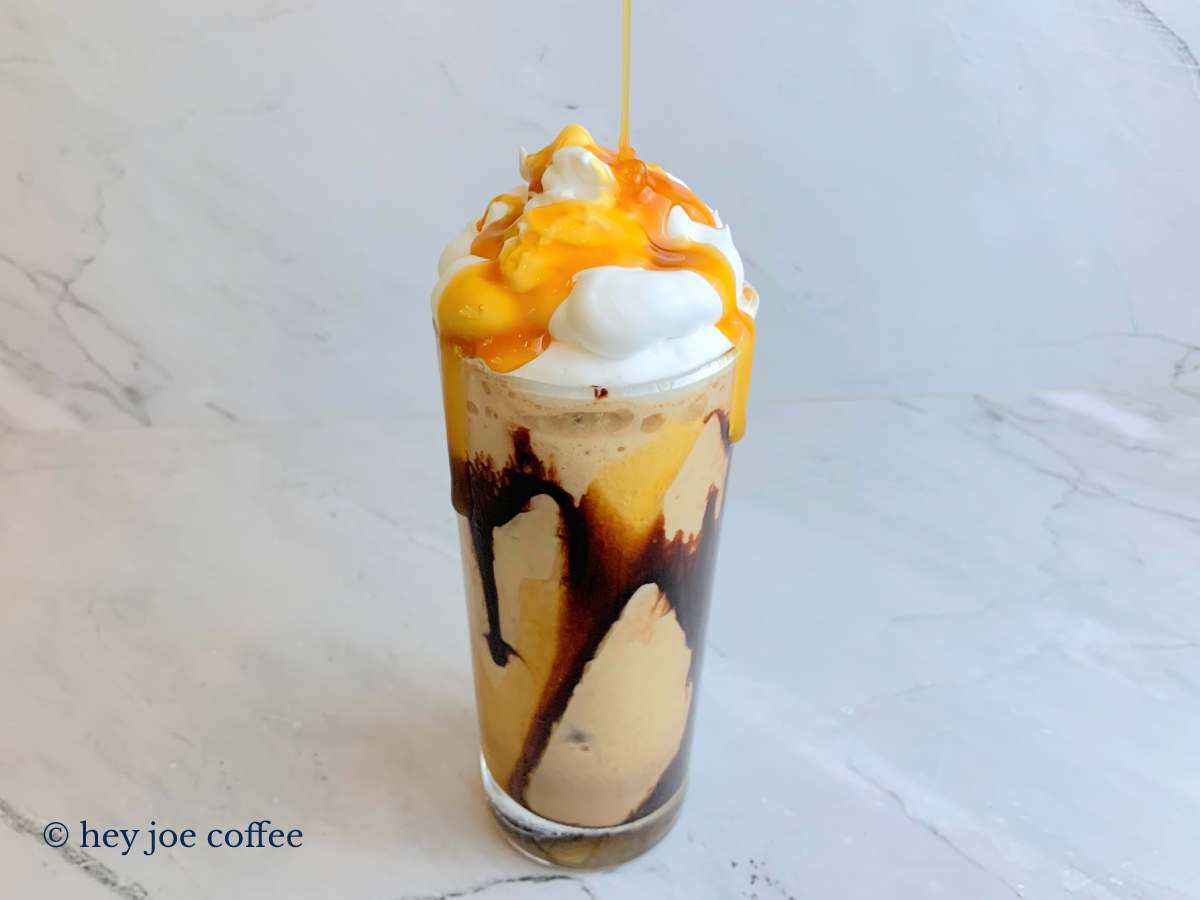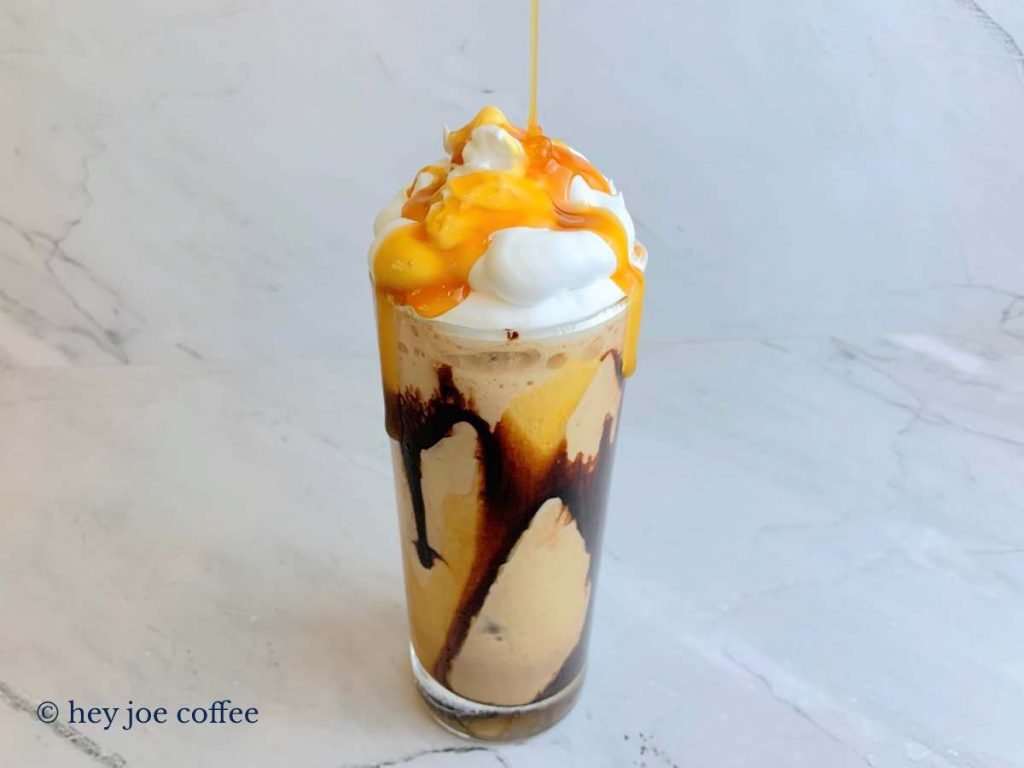 Flavor
When it comes to taste, the Picture Perfect lives up to its name. With notes of butterscotch and rich chocolate, it elevates any base drink to dessert-like status.

Yep, it's pretty sweet, so brace yourself for that sugar kick.

But it's not just about sweetness—the caramel and chocolate drizzles enhance the creamy texture and make it feel downright luxurious.
Appearance
Here's the scoop: Picture Perfect drinks are a win for your senses.

Your eyes will be captivated by the interplay between the caramel and chocolate drizzles and your chosen drink base.

As the drizzles cascade down the cup's sides, it's like watching culinary art in motion.
---
Dutch Bros Picture Perfect Recipe
Ready to recreate the Dutch Bros magic at home? I'm using a straightforward coffee base freeze to let the Picture Perfect element truly shine.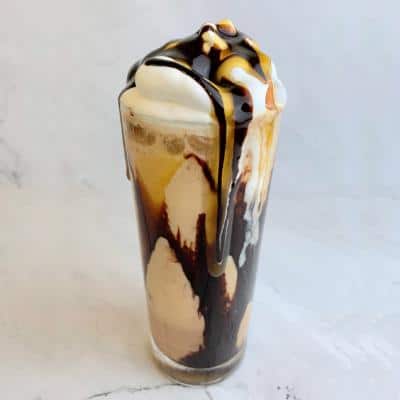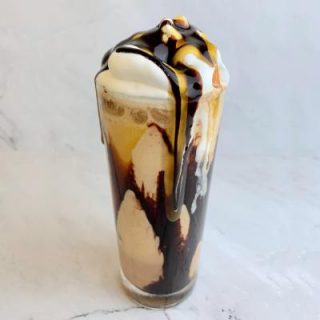 Dutch Bros Picture Perfect Recipe
Yield:
1 serving (~16 oz)
You'll see how a dash of creativity and some simple ingredients can replicate that Dutch Bros Picture Perfect flair.
Ingredients
Espresso: 2 shots
Half and half: 6 oz
Sugar: 1 tbsp (optional)
Ice
Caramel Sauce: 1 tbsp
Chocolate Sauce: 1 tbsp
Whipped Cream
Extra sauces to drizzle
Instructions
Start by brewing two shots of espresso. You can go with your preferred coffee beans, but make sure they're freshly ground for the best results*.
After your espresso is ready, mix in your sweetener of choice, giving it a good stir to ensure it's well-integrated. Set it aside to cool while you prep your other ingredients.
Get your blender ready, and place it within arm's reach. Pour 6 oz of half-and-half into the blender, followed by the cooled espresso and a generous scoop of ice.
Add a tablespoon each of chocolate and caramel sauce because, let's face it, they're the stars of the show. Blend everything until it's smooth and creamy.
Grab your glass and artistically drizzle chocolate and caramel sauces along the insides**.
Cap it off with a mound of whipped cream, but don't stop there. Adorn your creamy crown with loops of caramel and chocolate sauces.
Notes
* I'm a fan of Dutch Bros Private Reserve, as it delivers a genuine flavor that's second to none.
** Carefully pour in your blended concoction, being mindful not to disturb your drizzle masterpiece.
---
How to Order a Dutch Bros Picture Perfect
If you've ever felt overwhelmed by Dutch Bros' menu and jargon, you're not alone. But if you're keen on trying the 'Picture Perfect' in-store, I've got you covered with this easy-to-follow guide.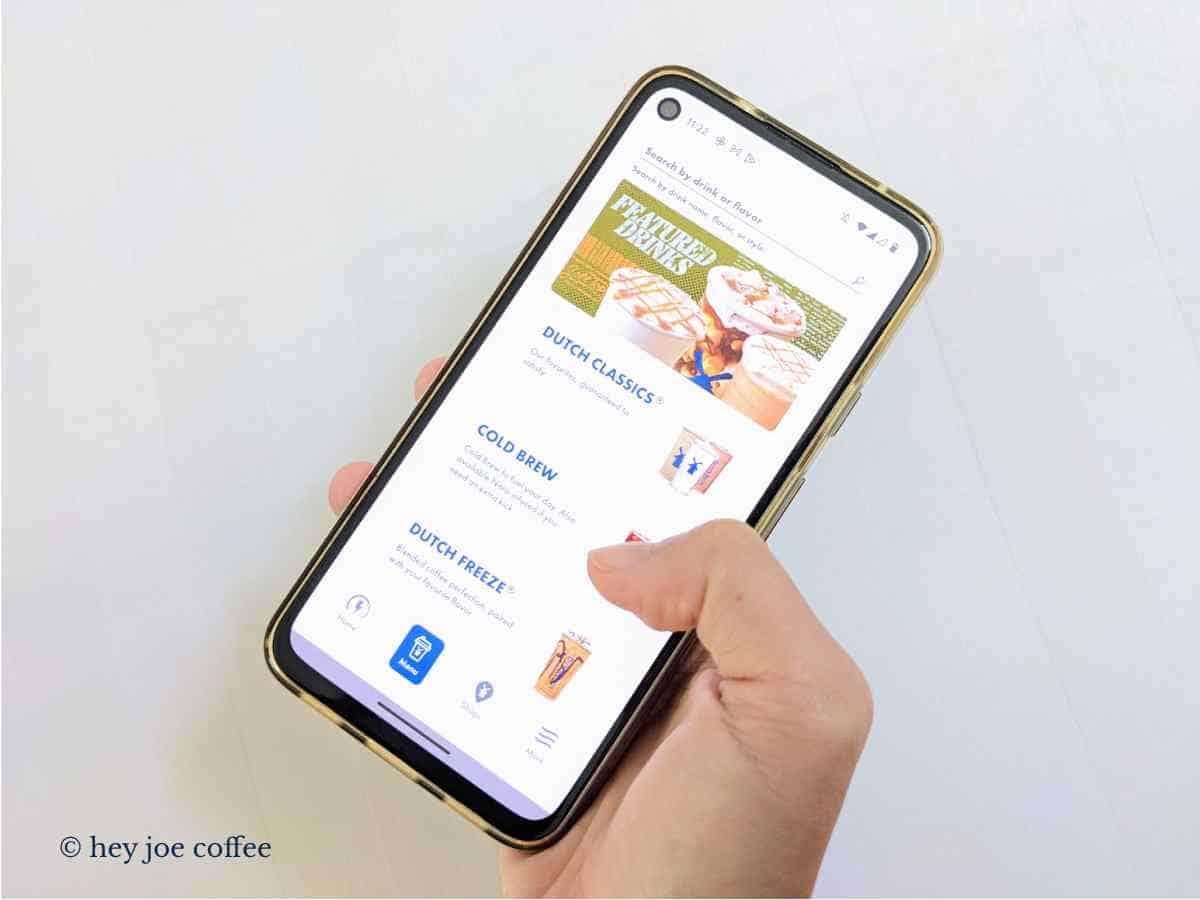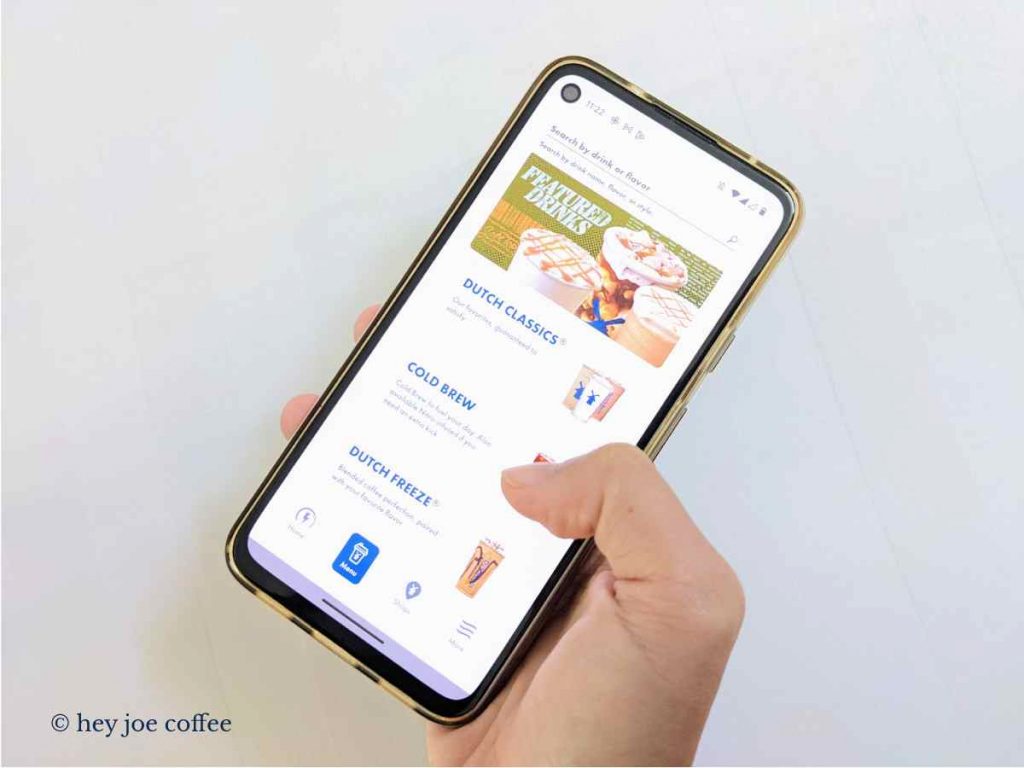 Step 1: Choose Your Drink
First up, decide on your go-to cold drink. It could be iced or blended—just make sure to specify when you're ordering.

A little story for you: the first time I ordered, I forgot to say 'iced' and ended up with a freeze. Lesson learned: be precise!
Step 2: Say 'Picture Perfect'
After you've nailed down your drink order, the next step is to ask for it to be made 'picture perfect'.
Don't worry, your friendly bro-ista will get your drift. It's their secret code for making your drink super photogenic, just right for Insta.
Step 3: Add Your Personal Touch
Remember, this is your drink, so make it your own! Want it hand-blended, with less ice, or some special toppings? Just say the word.

Personally, I usually go for half-sweet because Picture Perfect already adds some extra sugar. Your bro-ista will make it just right.
---
Picture Perfect Drink Tips
Want to cut some calories? Or enhance the taste, and your overall enjoyment of your drink? Get more out of your Dutch Bros Picture Perfect with my tips below.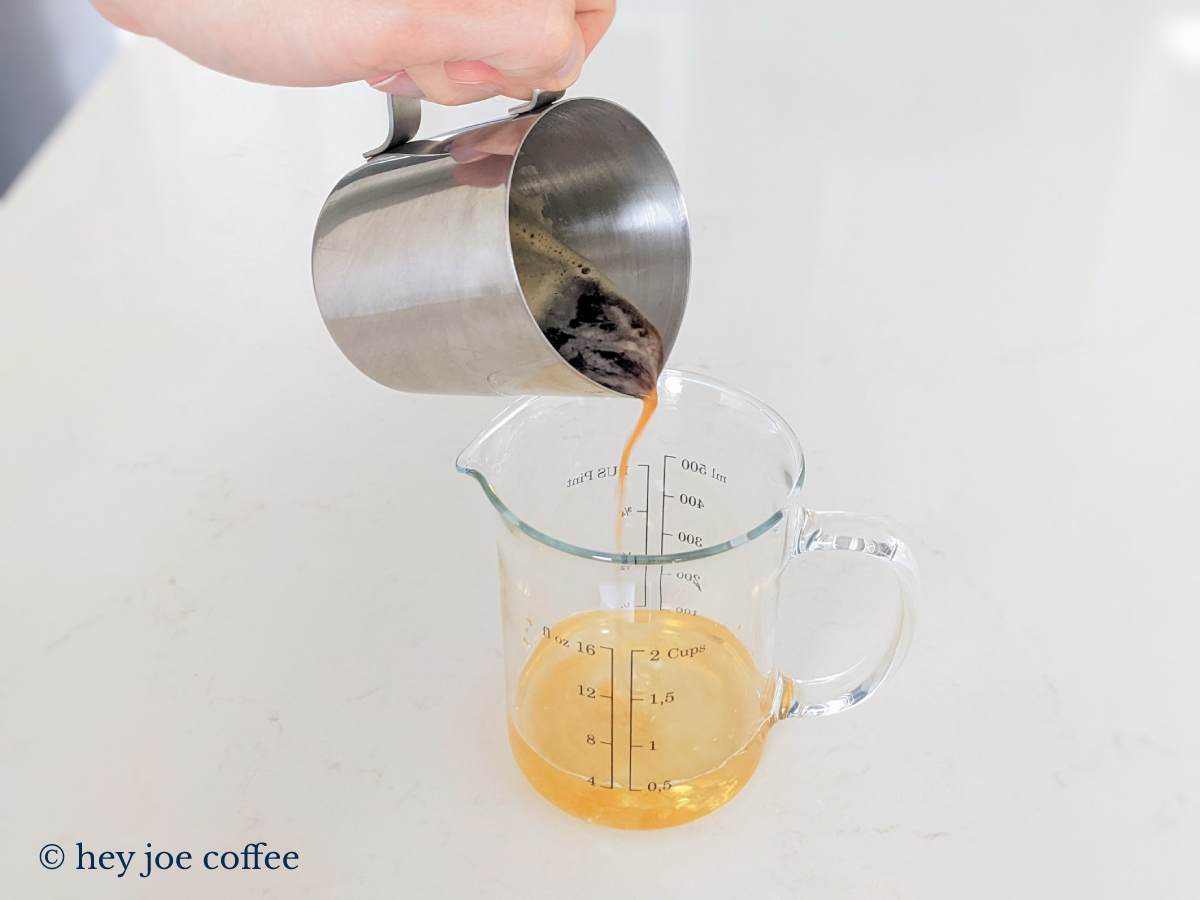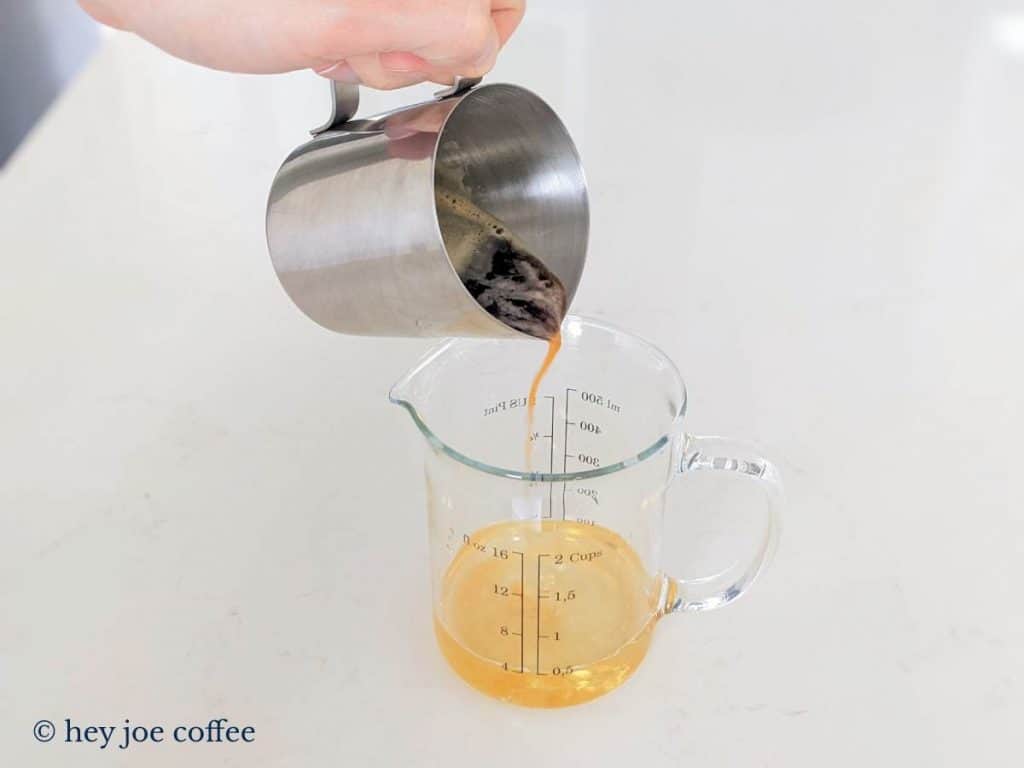 Pick the Right Drink Base
My first tip centers on picking the best drink base. Your choice can either elevate or downplay the drink.

If you love coffee, you can't go wrong with caramel or chocolate bases. Some of my all-time faves are White Cookie and Nutty Irishman.

Also, consider asking for half-sweet; it balances the sweetness from the Picture Perfect add-on.
Cut the Calories
The second tip is simple: go easy on the calories. Sweet drinks from Dutch Bros can be calorie bombs.

Here's a hot tip from a bro-ista buddy: you can get sugar-free caramel and chocolate drizzles.

And if you're calorie-conscious, just opt for a smaller size. Enjoy your drink, guilt-free.
Go Keto
Any keto followers reading this?

Great news—you can quickly adapt this drink for a keto diet! Ask the bro-ista to skip the pre-made freeze mix and use heavy cream.

Make it sugar-free and feel free to keep the whipped cream. Yep, it's keto-friendly.
Drink Up but Be Quick
My last tip? Don't let your Picture Perfect sit too long. The drizzles tend to melt quickly, so aim to enjoy it within the first 10 minutes.

If you're getting an iced drink, ask for less ice to keep the drizzles from diluting too fast. Enjoy, but don't forget to savor each sip!
---
Picture Perfect Nutritional Facts
Finally, let's demystify any nutritional questions you have about the Picture Perfect. I'm breaking it down so you can sip with confidence.

And remember, your bro-ista is always ready to help if you need more information.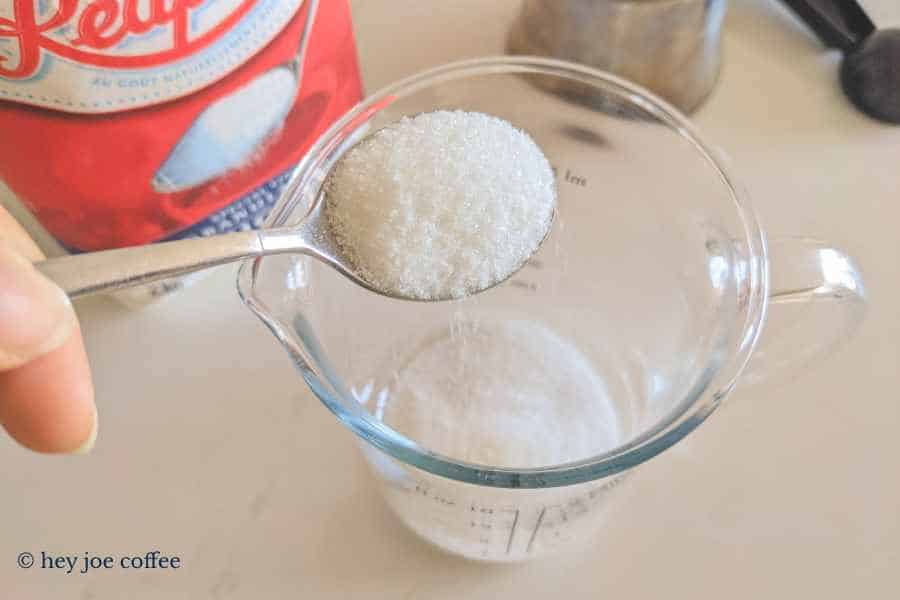 1. How many calories is the Dutch Bros Picture Perfect freeze?
Calories in the Picture Perfect freeze can vary based on your drink size and choice of base(1).

Generally, you're looking at between 150 to 200 calories just for the Picture Perfect add-on.

But remember, that doesn't include the base drink, so you'll have to do a little math.
2. How many calories is the Dutch Bros Picture Perfect freeze?
Calories in the Picture Perfect freeze can vary based on your drink size and choice of base.

Generally, you're looking at between 150 to 200 calories just for the Picture Perfect add-on.

But remember, that doesn't include the base drink, so you'll have to do a little math.
---
Wrapping It Up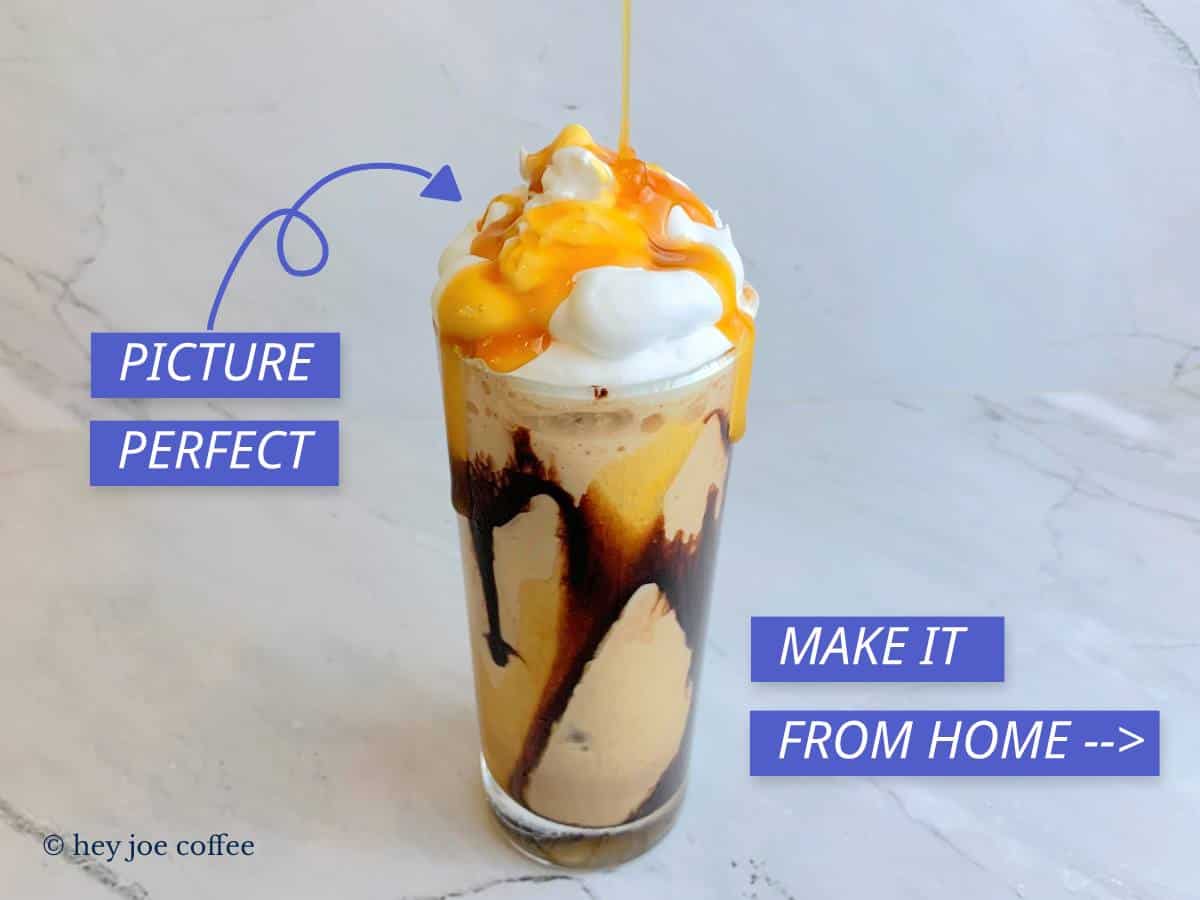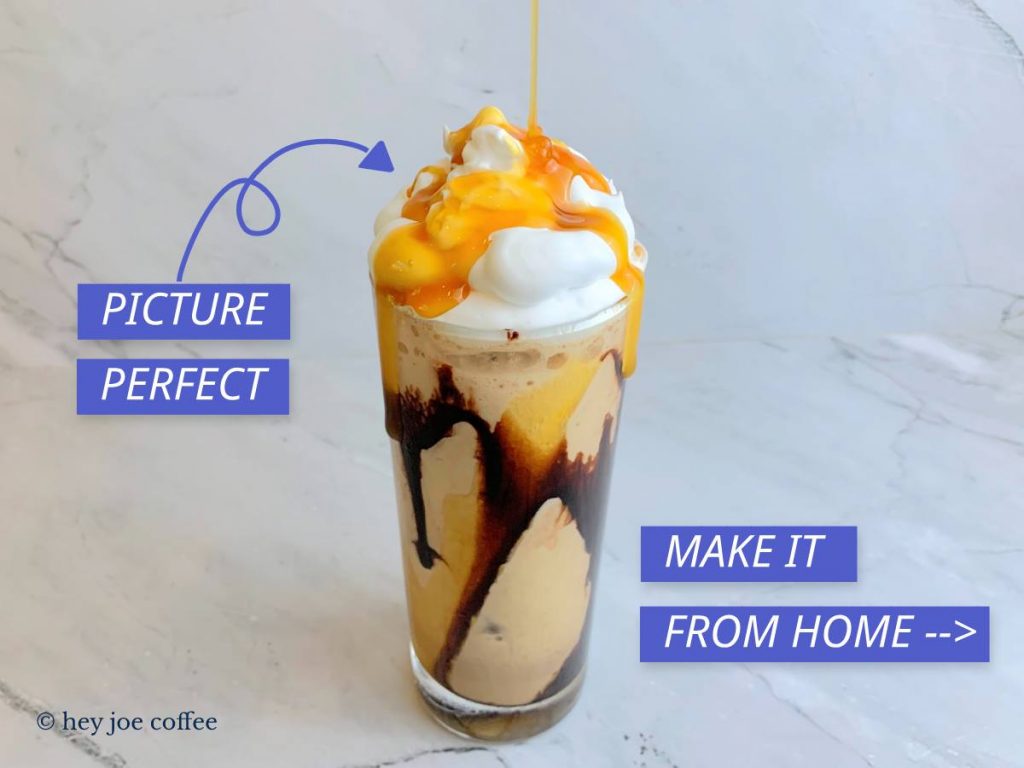 Alright, you've got the full rundown on how to master the Dutch Bros Picture Perfect experience. From what it is, how to order it, and even how to whip it up at home, you're set to up your drink game big time.

Now that you're in the know, your next Dutch Bros Picture Perfect will not just be another drink, but an Instagrammable moment and a taste sensation all rolled into one.

Go ahead, and give your next order the Picture Perfect treatment.
Verified Sources
Wondering where your info comes from? We totally understand. Hey Joe only obtains our information from reputable sources. Contents from this article are sourced from the following publications: