Hankering to get your green tea fix at Starbucks? Let's get to it with these 13 seriously delicious Starbucks green tea drinks.
From classics like matcha lattes to refreshing iced teas, I've included something for everyone on this list.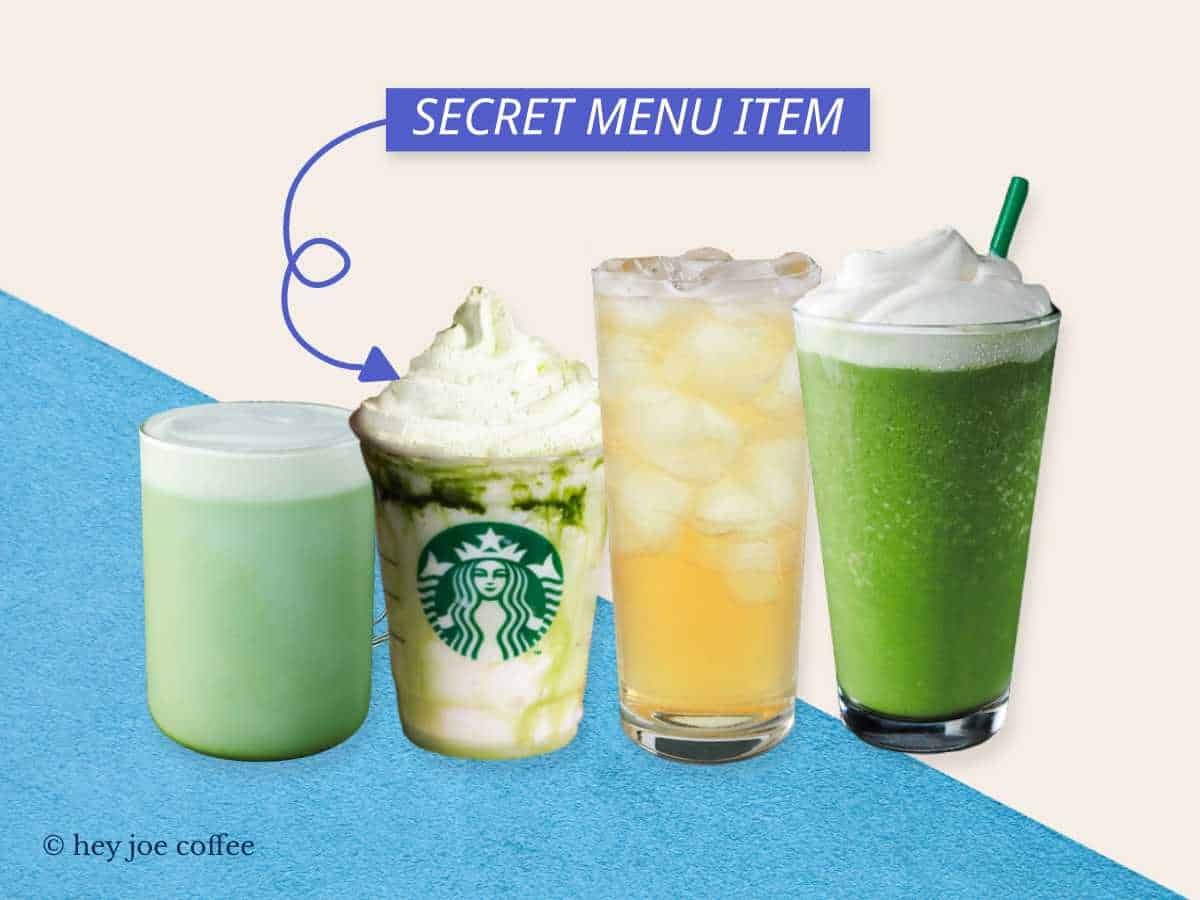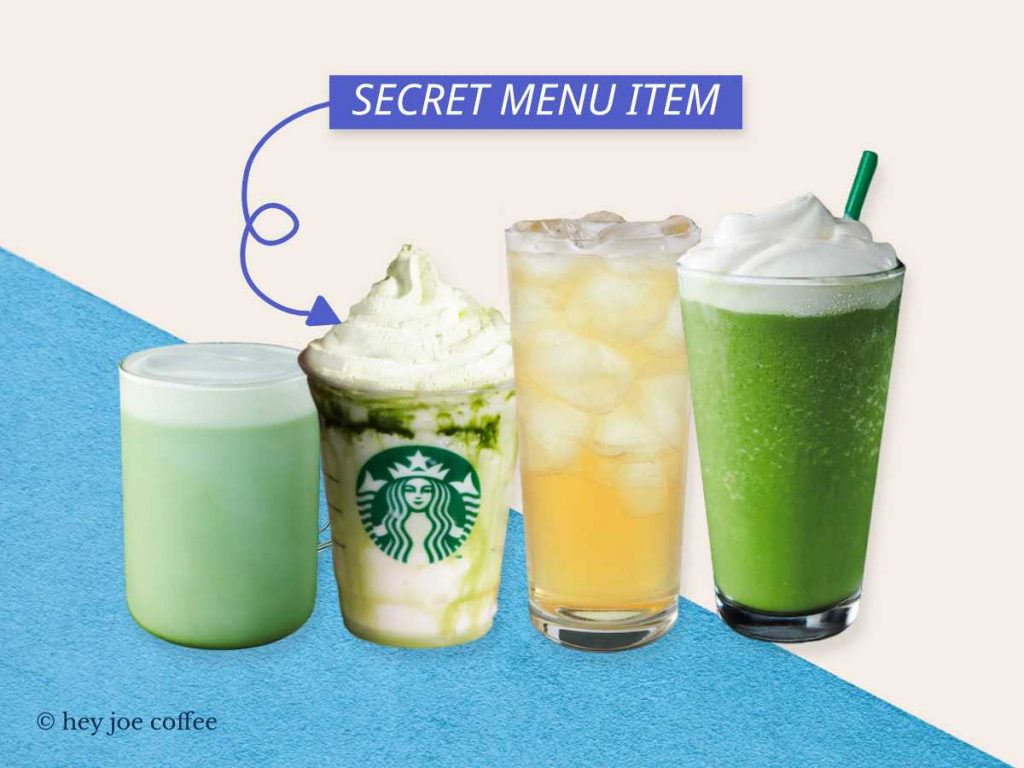 Topics Explored
Hol'Up. What we consider green tea drinks?
Using a sprinkle of matcha powder or green tea for decoration? Nah, that doesn't count.
Our list below includes green tea or Matcha as the drink base or at least one of the main flavoring agent.
Hey, it's gotta at least taste like green tea!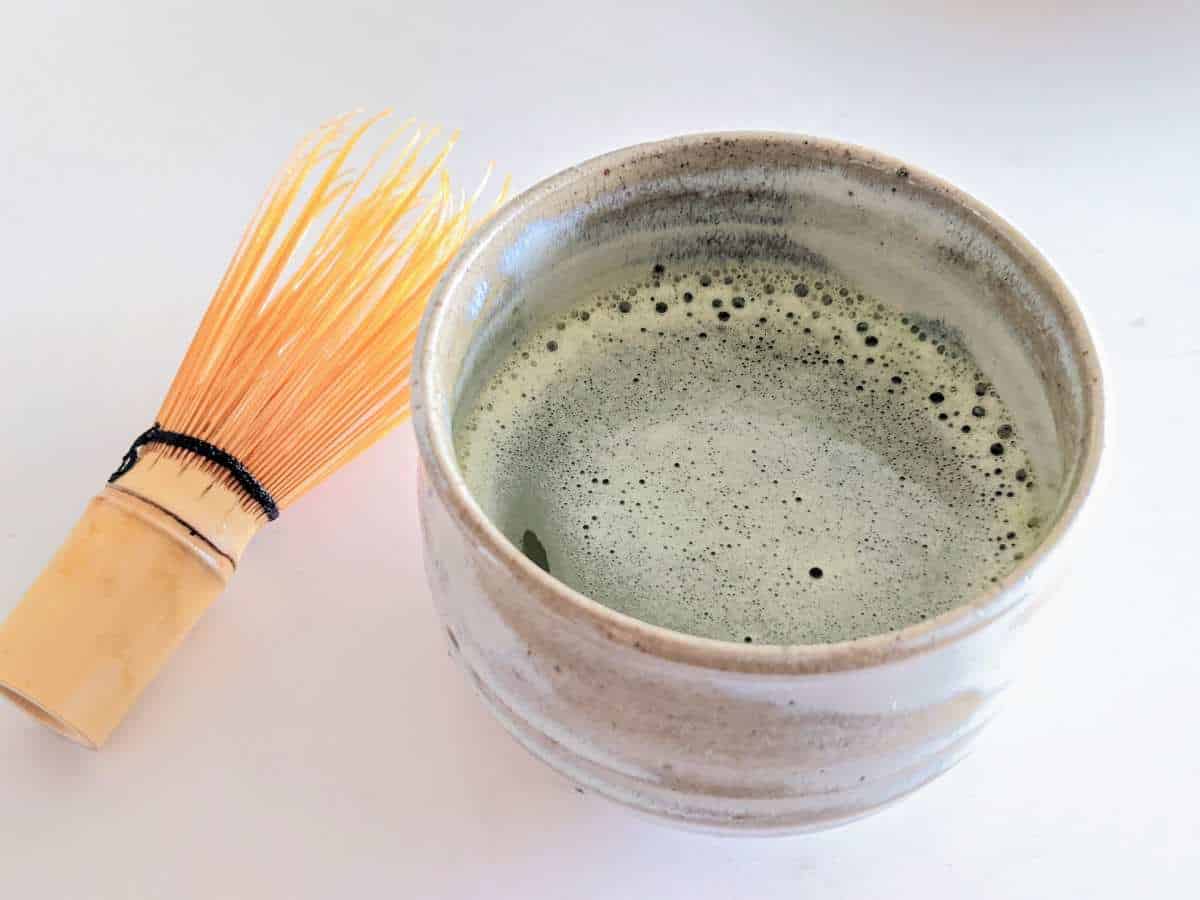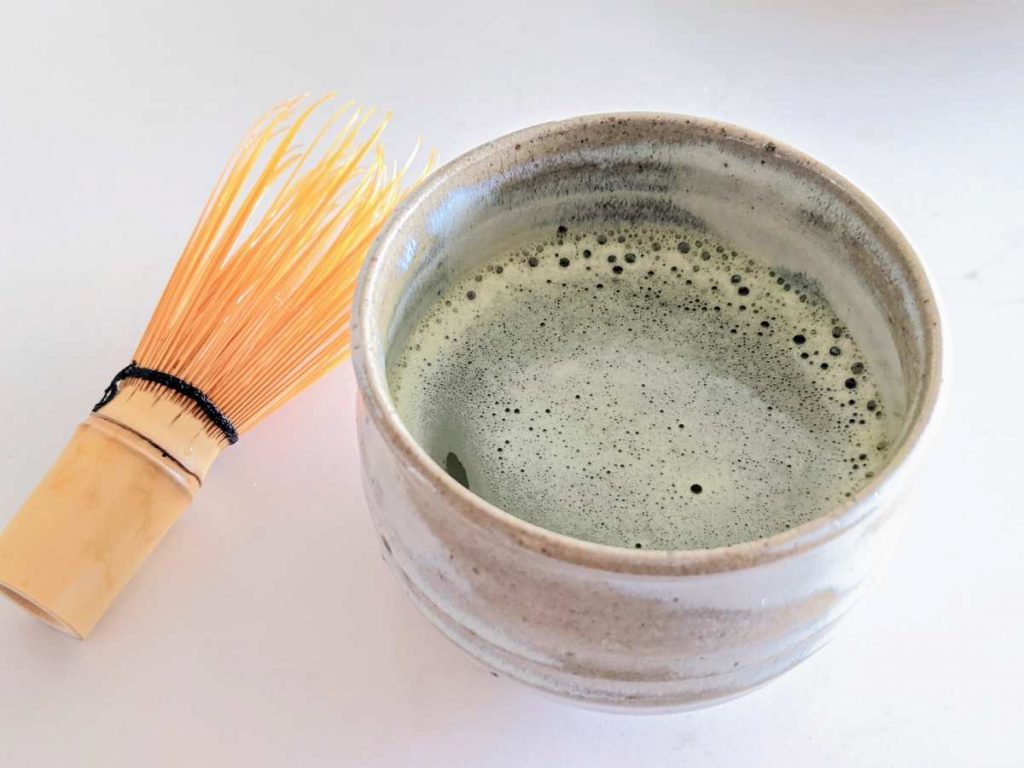 ---
Green Tea Drinks On The Menu
With that out of the way, let's get down to business. What drinks can you actually order off the regular Starbucks menu now – no secret stuff…yet 🙂
Keep in mind, though, that some drinks may get rotated out based on the season and your location.
Standard Menu Items:
Emperor's Clouds & Mist
Matcha Tea Latte
Jade Citrus Mint Tea
Honey Citrus Mint Tea
Matcha Crème Frappuccino
Iced Peach Green Tea/ Lemonade
Iced Green Tea/ Lemonade
Iced Matcha Lemonade
---
Starbucks Green Tea Drinks
Green tea's light and earthy flavor is the perfect match for all sorts of other flavors. You'll notice that Starbucks offen pairs green tea with sweet and tart flavors.
Below are a few of the popular green tea drinks available at Starbucks.
1. Iced Peach Green Tea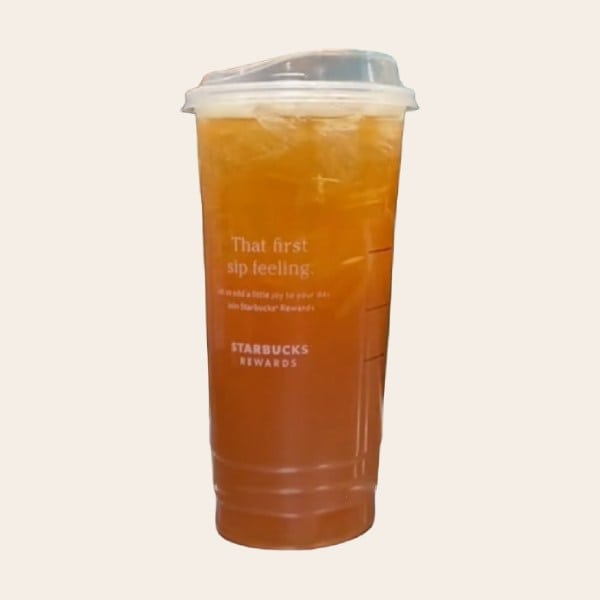 This green tea concoction pairs the earthy tea flavor with a hint of sweet peach juice. It's super well balanced and refreshing!
At only 60 calories, it's a healthy pick-me-up on a hot day. It is subtle, lightly sweet, and dang refreshing!
Ingredients:
Blend of green tea, spearmint, lemon verbena, lemongrass
Peach flavored juice
Ice
2. Jade Citrus Mint Tea
You know those soothing teas they serve in spas? Well, I swear this is Starbucks own version.
This refreshing blend has a subtle citrus and mint flavor that will leave you feeling relaxed and rejuvenated.
It's best served hot and I personally like to add a little honey to sweeten it.
Ingredients:
Blend of green tea, spearmint, lemon verbena, lemongrass
Water
3. Emperor's Clouds & Mist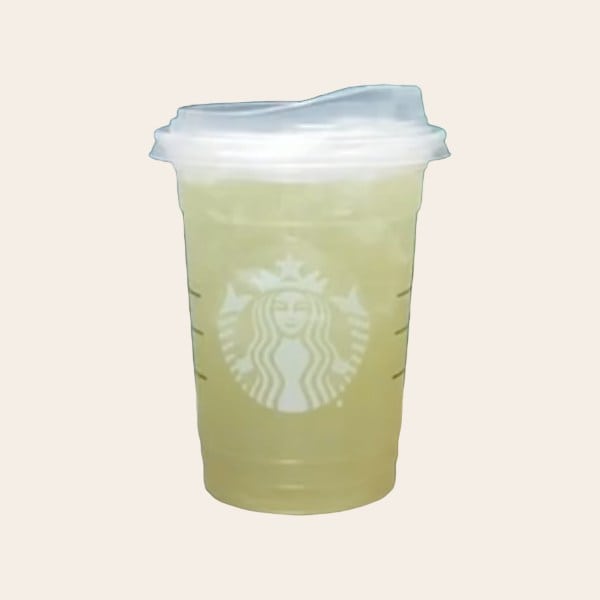 Okay, I'll be honest with you: the Emperor's Clouds & Mist isn't exactly my cup of tea. It's a little too basic?
If you enjoy tea with smoky undertones then it might be right up your alley. This specialty green tea is best served hot.
4. Green Tea Lemonade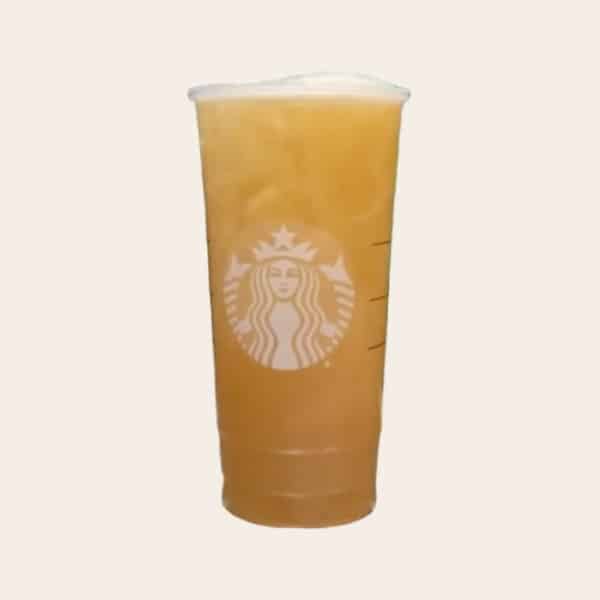 Hot summer day got you feeling parched? Forget basic lemonade try a green tea lemonade instead.
This drink combines the earthy of green tea with the sweet citrus flavor of lemonade. Yup, it's the ultimate summer day refresh!
Ingredients:
Blend of green tea, spearmint, lemon verbena, lemongrass
Lemonade
Ice
5. Green Tea Strawberry Acai Lemonade (Secret Menu)
The strawberry acai lemonade is one of my favorite Starbucks refreshers but adding green tea takes it to a whole new level.
The sweetness from the strawberries and the lemonade marries perfectly with the earthiness of the green tea.
Ingredients:
Base: Strawberry açaí lemonade
Add: Green tea
6. Honey Citrus Mint Tea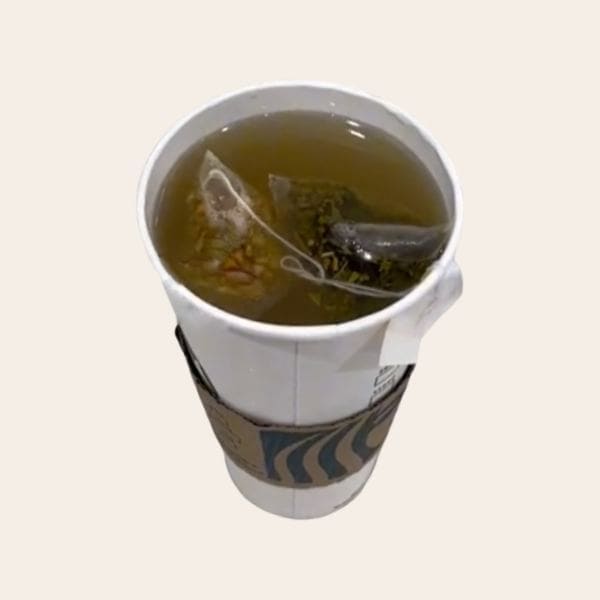 Did you know this tea started as a barista's secret remedy for a pesky cold? Yup, it's true! And it became so popular that Starbucks had to officially add it to the menu in 2016.
This soothing beverage combines several teas, steamed lemonade, and honey to create the ultimate throat-coating elixir.
Give this tea a shot and let its healing powers work their magic!
Ingredients:
Lemonade
Blend of green tea, spearmint, lemon verbena, lemongrass
Dried fruit & flowers
Honey blend
---
Starbucks Matcha Drinks
Now that we've covered the green tea drinks, let's talk matcha!
Keep in mind that matcha drinks pack a bit more punch in the flavor department and tend to be silky smooth in texture.
1. Matcha Crème Frappuccino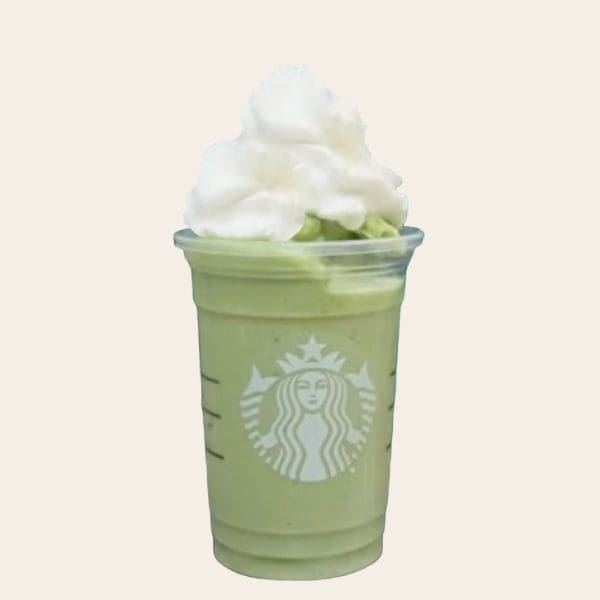 When I am craving something subtly sweet and deliciously creamy, I go for a matcha crème frappuccino.
Sweetened matcha green tea is combined with milk and ice and piled on with whipped cream. This frappuccino is an Instagram-worthy natural boost to anyone's day.
Ingredients:
Matcha blend
Milk
Creme frappuccino syrup
Classic syrup
Ice
Whipped cream
2. Green Tea Kit Kat Frappuccino (Secret Menu)
Apparently, Green Tea Kit Kats are a limited edition variety of Kit Kats and this secret menu drink tastes just like them!
It's basically a matcha creme frappuccino, but with a little white chocolate goodness.
To order simply ask for a matcha creme frappuccino with white chocolate mocha instead of classic syrup.
Ingredients:
Base: Matcha creme frappuccino
Skip: Classic syrup
Add: White mocha sauce
3. Matcha Tea Latte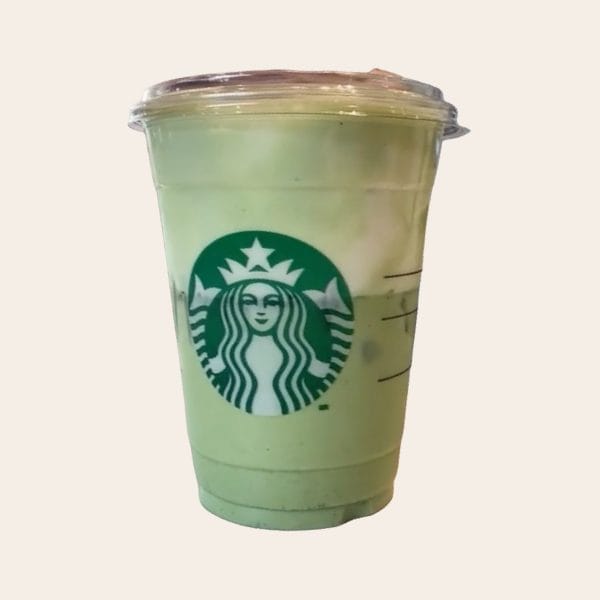 Another creamy concoction of sweetened matcha and milk, the matcha tea latte is a guaranteed hit for latte lovers.
I usually order it hot, but when I'm feeling fancy, I go for the iced version with some cold foam on top. Yum!
4. Iced Matcha Lemonade
The iced matcha lemonade is pretty similar to the iced green tea lemonade.
However I personally prefer the iced matcha lemonade because of it's just a little smoother with a subtle sweetness.
Ingredients:
Matcha blend
Lemonade
Ice
5. Matcha Pink Drink (Secret Menu)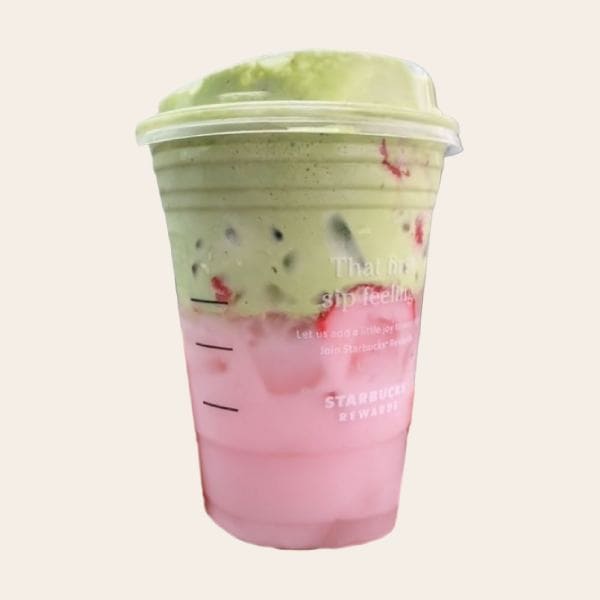 Pair the iconic Pink Drink with matcha sweet cream foam and you have yourself a TikTok hit.
Looks aside, it tastes good too.
The sweetness of the strawberry marries perfectly with the fresh earthiness of the matcha foam.
Ingredients:
Base: Pink drink
Add: Vanilla sweet cream with matcha blend
6. Cha Cha Latte (Secret Menu)
This cleverly named latte adds the sweet spice of chai to a matcha latte. It might not sound like a great combination on paper, but it works!
As someone who loves chai, I can't wait to order this again the next time I hit up Starbucks! (1)
Ingredients:
Base: Matcha latte
Skip: Classic syrup
Add: Chai syrup
7. Vanilla Matcha Frappuccino (Secret Menu)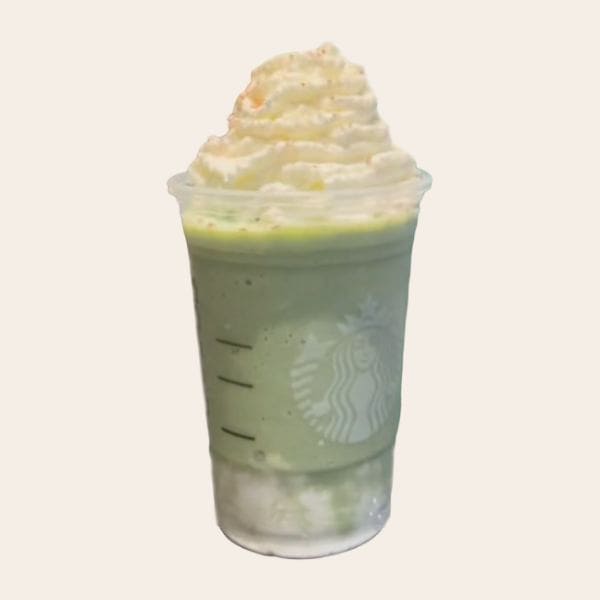 Some people find that the matcha frappuccino can taste a little strong. But here's a twist: you can order a vanilla bean frappuccino with matcha powder instead.
Trust me, swapping out the regular base for vanilla tones down the intensity a lot.
Ingredients:
Base: Vanilla bean frappuccino
Add: Matcha powder
---
How To Enhance Your Green Tea
Green tea is a very mild flavor that blends well with a variety of flavors. It can be added to a variety of drinks as toppings or as part of the drink itself.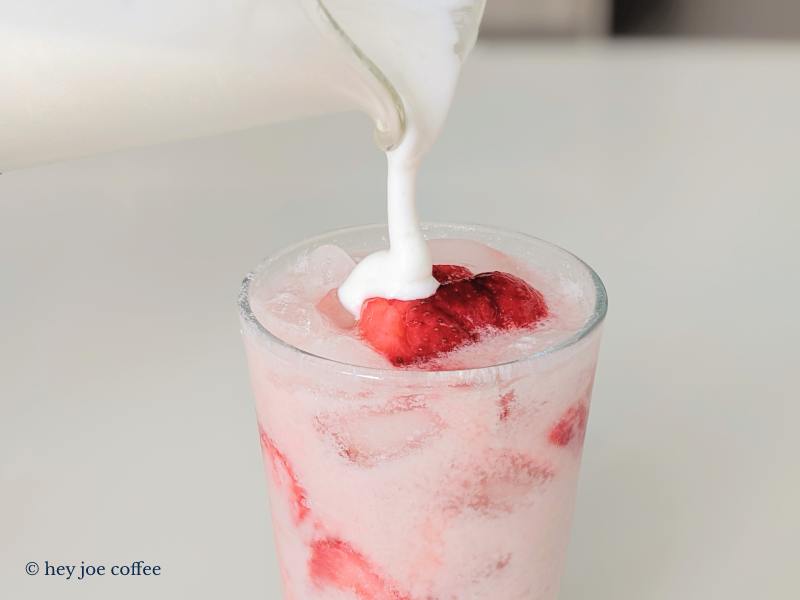 Cold Foam
Cold foam is frothed milk's creamy and lighty sweetened cousin placed on top of cold drinks.
I highly recommend adding cold foam to your matcha drinks.
Or ask for matcha cold foam to be added to your cold drink of choice.
Refreshers Or Fruit Juices
For a refreshing and lightly caffeinated drink, the Refreshers are where it's at.
But if you want to take it to the next level, try adding green tea to any of the Refreshers.
It mellows out with the fruity flavor and tones down the sweetness just right.
Syrups Or Sauces
I like to add a little syrup or sauce to enhance the mild flavor of green tea. My favorite is vanilla but white mocha and hazelnut work well too.
However I don't recommend using sauces like caramel or chocolate.
They tend to overpower the green tea and just don't blend well.
---
Summary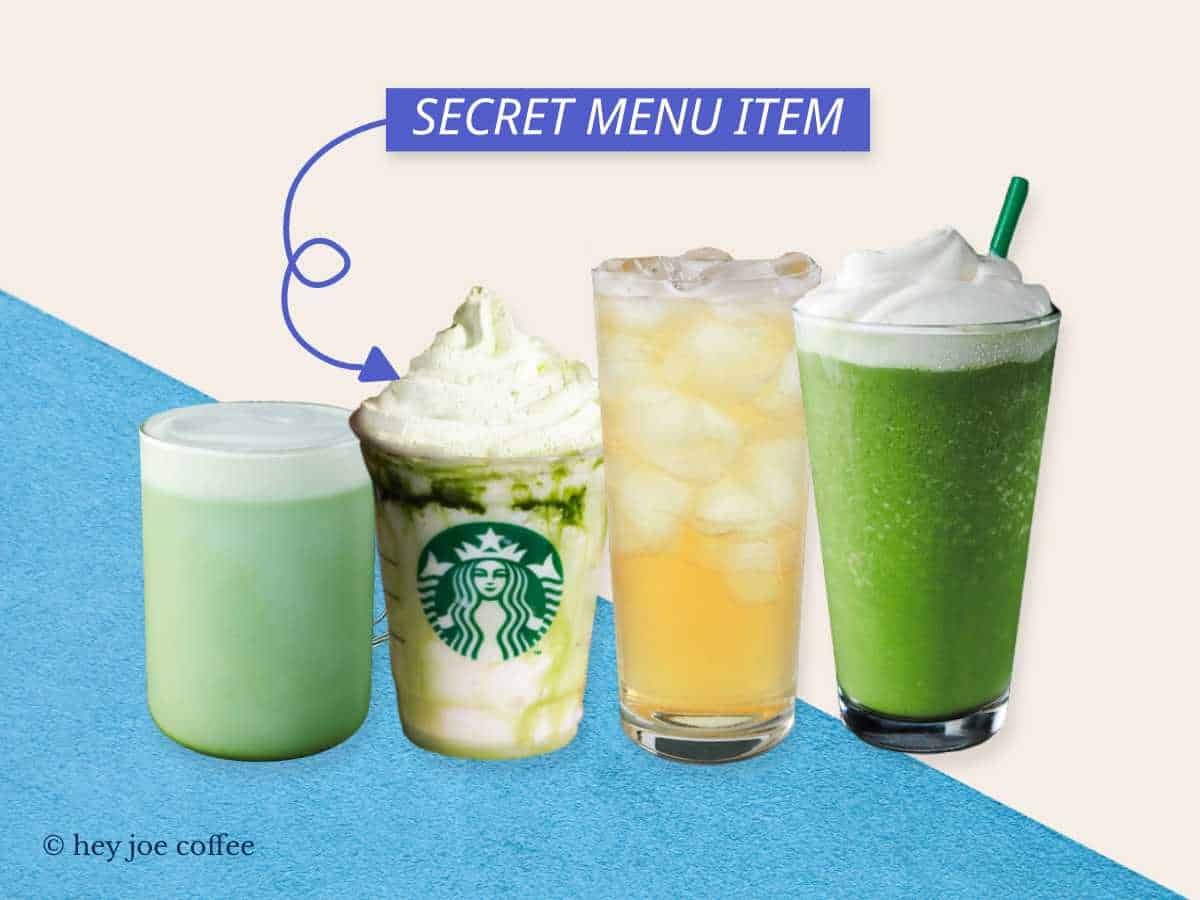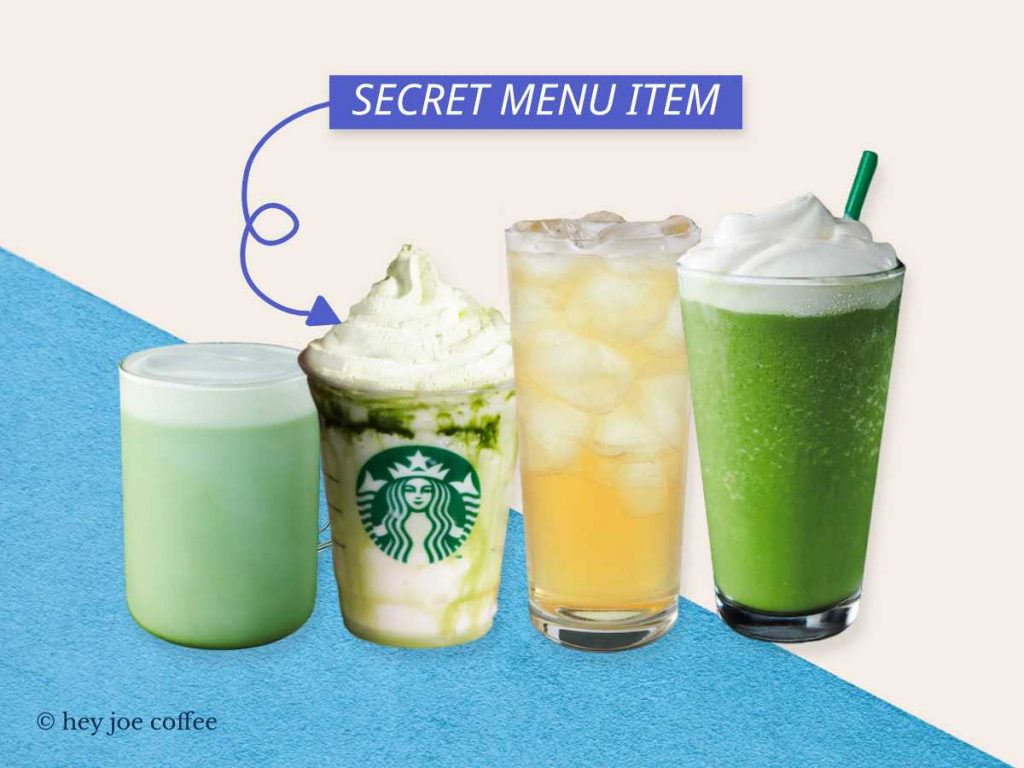 Starbucks green tea drinks is for everyone, no matter their taste or mood.
On a cold winter day, the Honey Citrus Mint Tea feels just like a warm blanket. Then on a hot summer day I might want something sweet and refreshing so the Matcha Pink Drink is my jam.
---
More Questions
What kind of green tea does Starbucks use?
Starbucks uses Jade Citrus Mint Tea as their in-store green tea. For their iced green tea drinks they use a green tea concentrate that they make using a large sachet of the same tea.
What is a good green tea drink from Starbucks?
The most popular green tea drink at Starbucks is the matcha latte. It has the strongest matcha flavor and a creamy consistency. 

However, I love the iced peach green tea. It's sweet and refreshing without being overpowering. I often customize it with a little honey.
Does Starbucks have healthy green tea?
Any clear green tea from Starbucks is healthy. On its own it has 0 calories, 0g sugar and 0g of fat. 

On top of that, green tea is full of antioxidants which have been known to have many health benefits. The antioxidants in green tea help with fat loss, improve skin inflammation, and support the cardiovascular system.