Get your cocoa fix with Starbucks white hot chocolate!
Sometimes, a good hot beverage is exactly what we need to turn a bad day into a good one. With our white hot chocolate copycat recipe, you can be sure of that.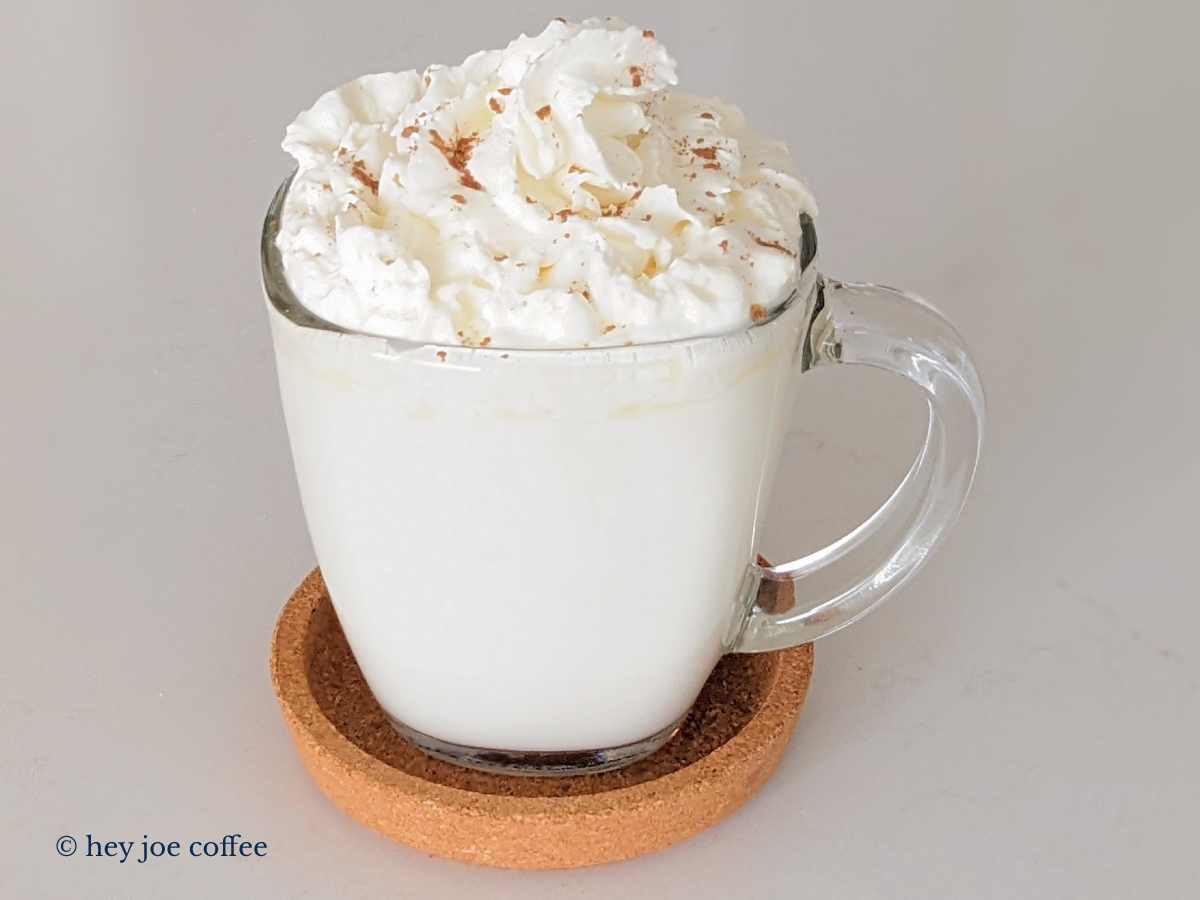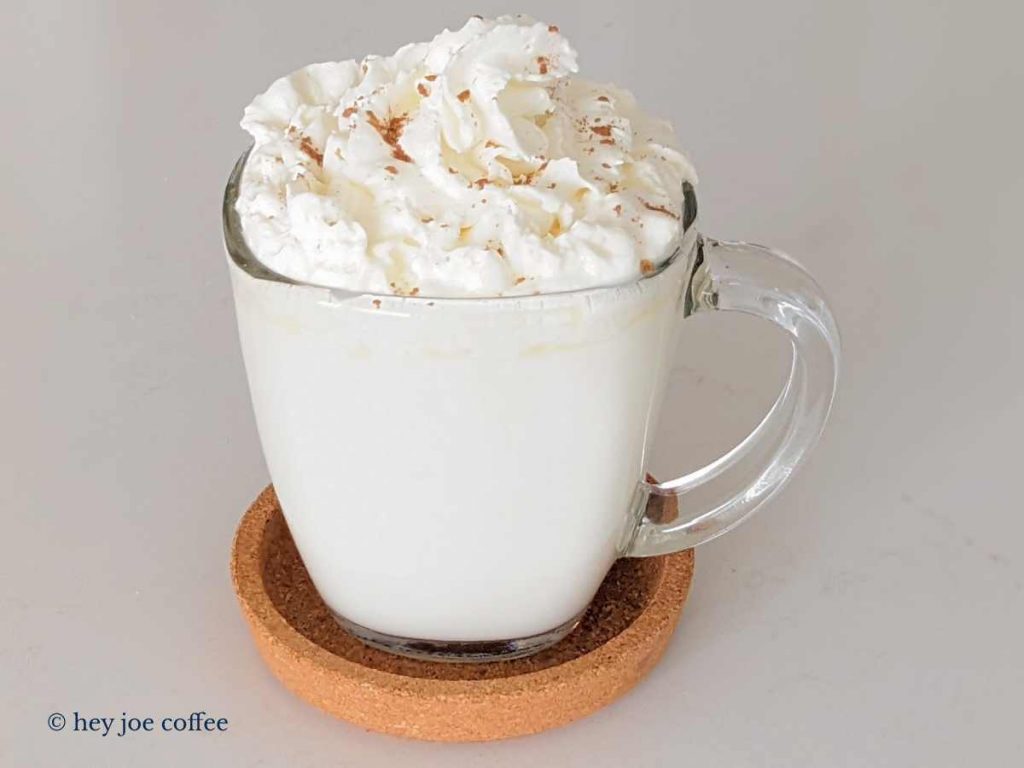 Topics Explored
Starbucks White Hot Chocolate
The Starbucks white hot chocolate is hot cocoa made with white mocha sauce.
Typically, a regular hot chocolate will be made with mocha sauce, so the difference is all in the ingredients(1).
In other words, it's a slight variation of the regular hot chocolate you'll find at Starbucks.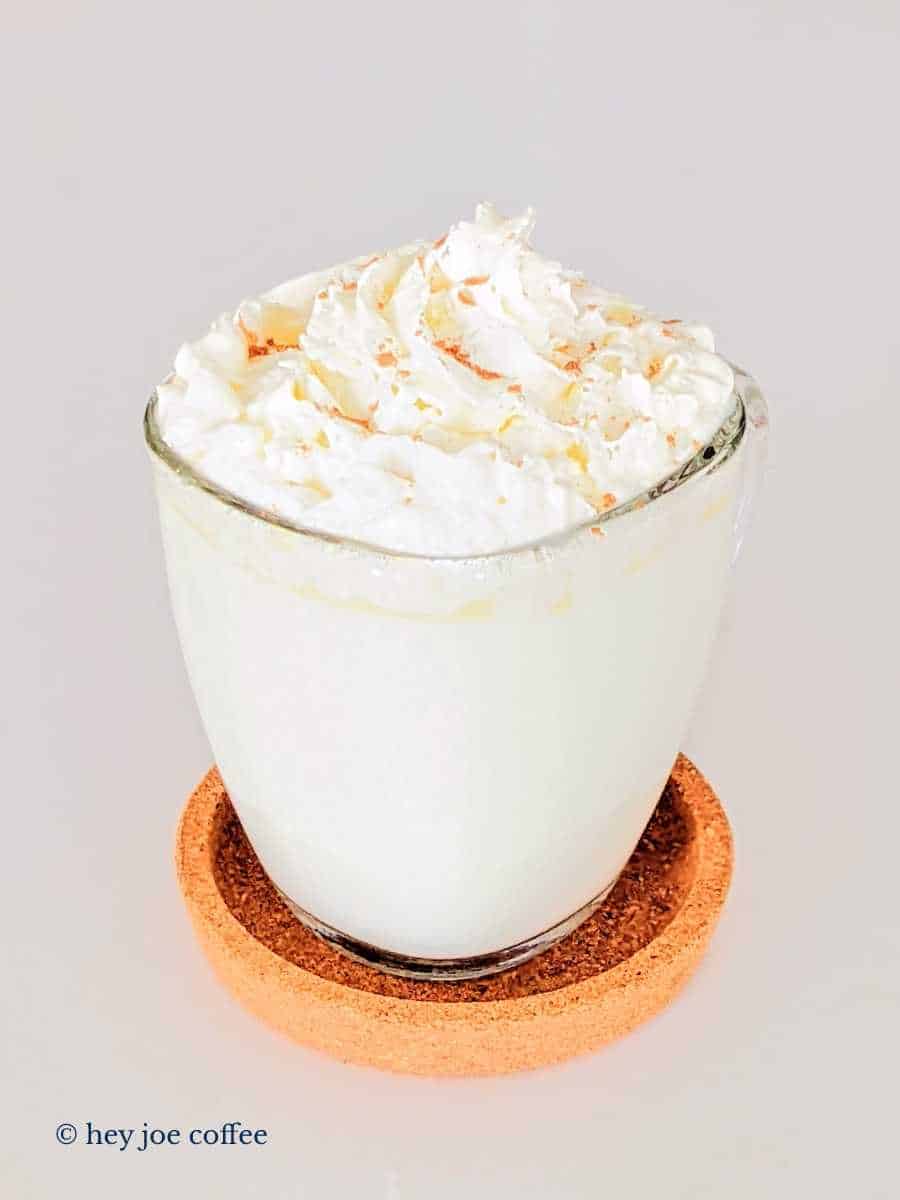 It's Part Of Their Standard Menu
Yes, it's safe to say Starbucks white hot chocolate is available year-round. So far, it hasn't been rotated out of their standard menu.

If the default build is not to your liking, remember, there are multiple different variations and customizations for you including the black and white mocha, toasted mocha, and peppermint white chocolate.
Caution: It's Not Vegan Or Dairy-Free
The white hot chocolate is not vegan-friendly as it contains multiple dairy products.

The white mocha sauce, steamed milk, and whipped cream are all dairy products that prevent this drink from being vegan.

If you wanted a vegan version, you'd be best making it at home.
---
Is Starbucks White Hot Chocolate Good?
Is the white hot chocolate good? As is the case with all drinks, whether the drink is 'good' is going to be subjective.
For us personally, there are a few things we like and dislike about it.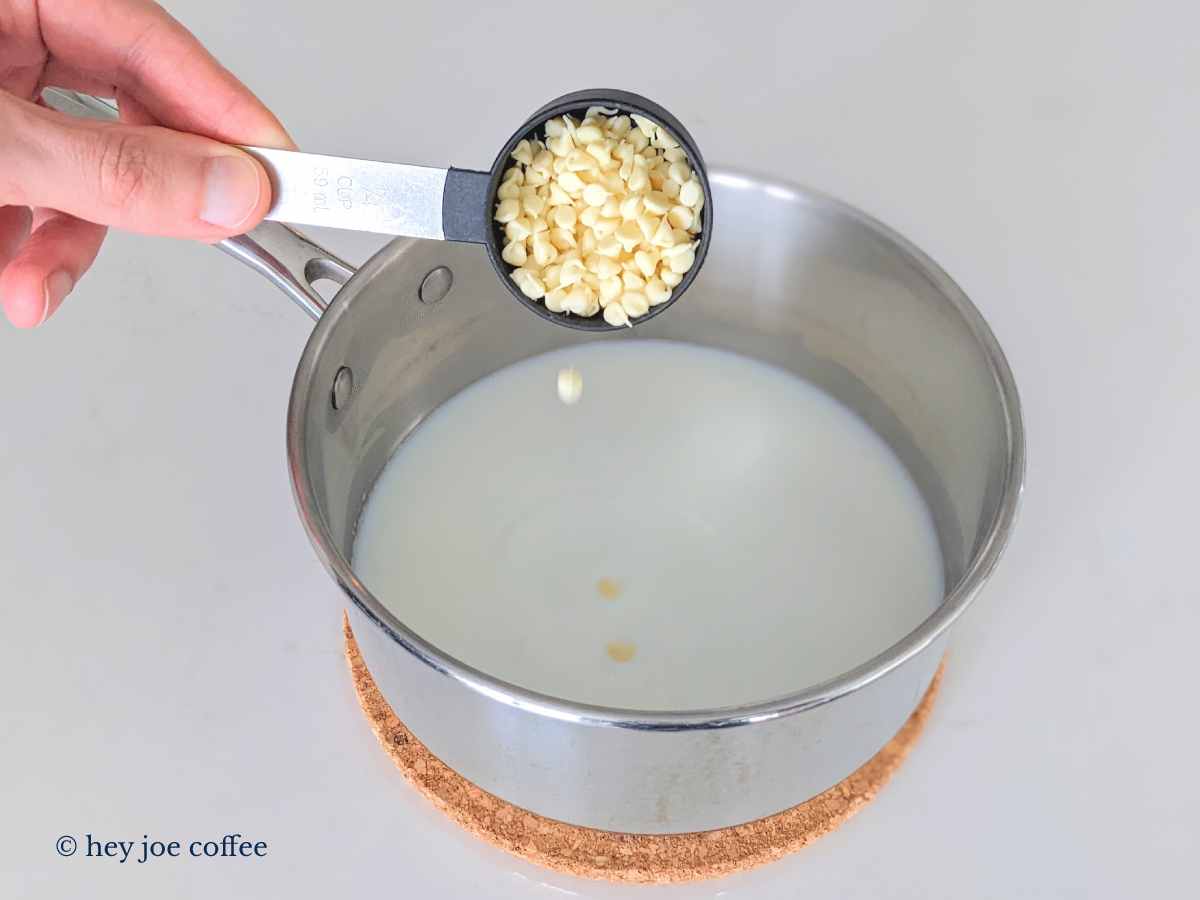 Ingredients
The white hot chocolate starts off with steamed 2% milk. White chocolate mocha sauce is then added to the mix. Finally, it's topped off with whipped cream.
By default, a Grande is built with four pumps of white chocolate sauce. You can also add drizzle and or other toppings of your choice.
Flavor
With a creamy and sweet taste to it, the flavor of the white hot chocolate makes it perfect for those with a sweet tooth. Although, we feel it's missing the rich chocolate notes that homemade versions have.
Generally speaking, it's a super gratifying drink and we will order it in a pinch.
Appearance
The appearance is an interesting point for the drink.
Due to the white mocha sauce, the entire drink is white rather than the brownish-tan you'd expect from a regular hot chocolate.
The drink is topped with whipped cream, making it aesthetically pleasing. But, you'll have to drink it fast as the whipped cream starts melting into the drink quickly.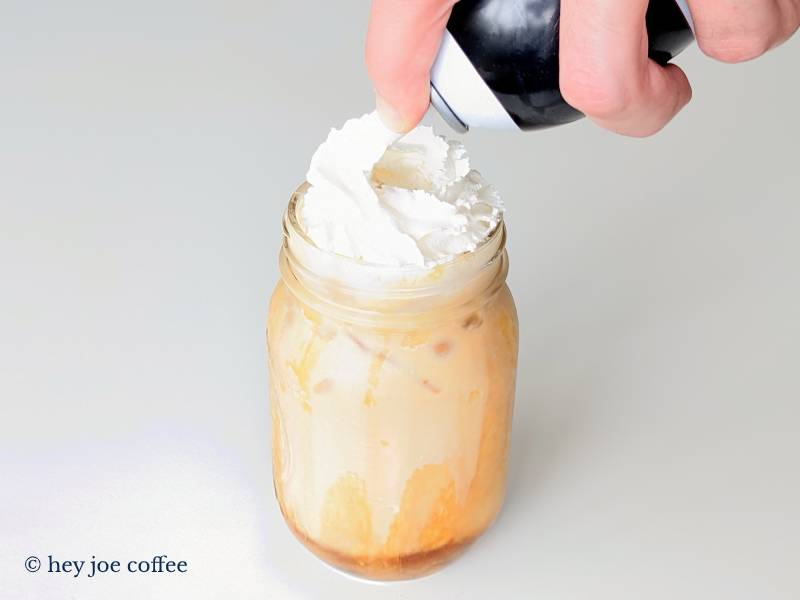 Calories
Unfortunately, a treat this good doesn't come without a drawback.
From Short through to Venti size, the white hot chocolate can have anywhere from 210 to 540 calories, which is quite a lot.
That being said, it's unrealistic to expect a low-calorie hot chocolate.
White hot chocolate is a calorie rich drink. It's best to enjoy it in moderation.
Caffeine
White Hot Chocolate doesn't contain coffee therefore it doesn't have caffeine.
According to the nutritional information on the Starbucks website, the beverage contains 0 mg of caffeine.

If you are wanting a caffeinated version, try one of the mocha variants.
---
White Chocolate Mocha vs Toasted White Chocolate Mocha
White Chocolate Mocha
Toasted White Chocolate Mocha
Composition:
– White Mocha Sauce
– Steamed Milk
– Whipped Cream
Composition:
– Toasted White Mocha Sauce
– Steamed Milk
– Whipped Cream
– Festive Sprinkles
Flavor:
– Creamy
– Strong milky flavor
Flavor:
– Creamy
– Hints of caramel and butterscotch flavors
Availability:
All year
Availability:
Seasonal
The toasted white chocolate mocha uses a caramelized version of the white chocolate sauce, giving it more of an edge.
What exactly does it taste like? There are hints of caramel and butterscotch flavors in this special version. It also comes with crystalized red sugar topping, giving it a fancier appearance as well.
---
Other White Hot Chocolate Variations
As is the case with most beverages at Starbucks, there are variations of the white chocolate that you can order as well. We're going to explore the best variations available.
1. Peppermint White Chocolate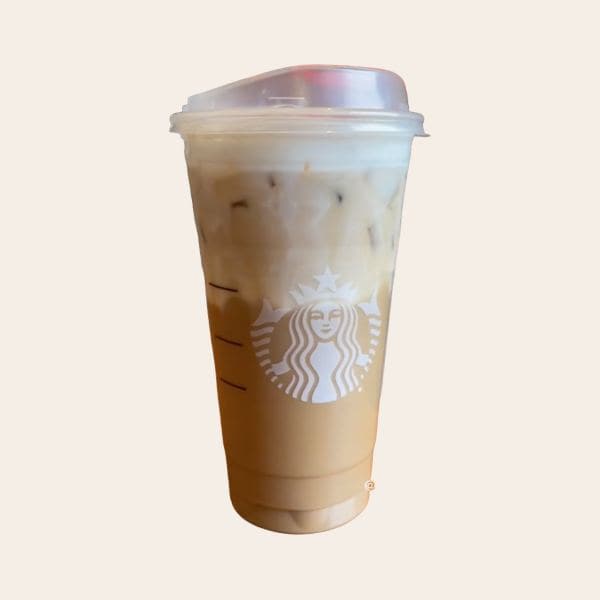 The peppermint white chocolate is a twist on Starbucks holiday hot chocolate.
Alongside the standard white chocolate sauce, the drink is also built with peppermint-flavored syrup, whipped cream, and dark chocolate curls for a great festive feel.
Ingredients:
White chocolate mocha sauce
Peppermint syrup
Steamed milk
Whipped cream
Dark chocolate topping
2. White Chocolate Mocha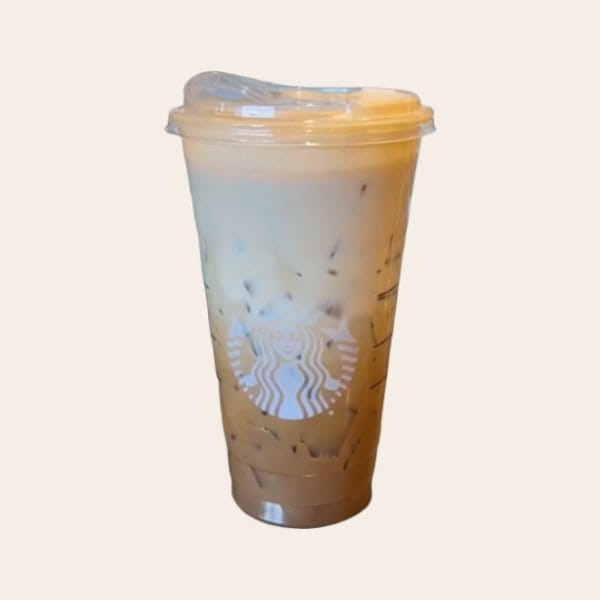 The white chocolate mocha is another popular twist on Starbucks signature espresso.
Again, it's built with white chocolate sauce and steamed milk or regular milk if made iced.
It also comes with a few shots of espresso and finished off with whipped cream or cold foam to make for a lush white-chocolatey treat.
Ingredients:
Espresso
White chocolate mocha sauce
Steamed milk
Whipped cream
3. Black and White Mocha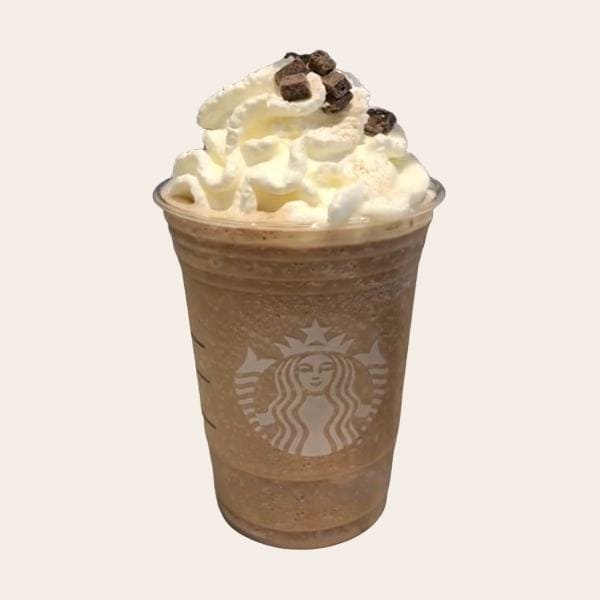 Perhaps in a rather unexpected twist, the black and white mocha has a bizarre build in which both regular mocha sauce and white chocolate mocha sauce are brought together in the same build.
The dark chocolate topping on whipped cream shows this twist off perfectly.
Ingredients:
Espresso
Mocha sauce
White chocolate mocha sauce
Steamed milk
Whipped cream
Dark chocolate topping
4. Cranberry White Chocolate Mocha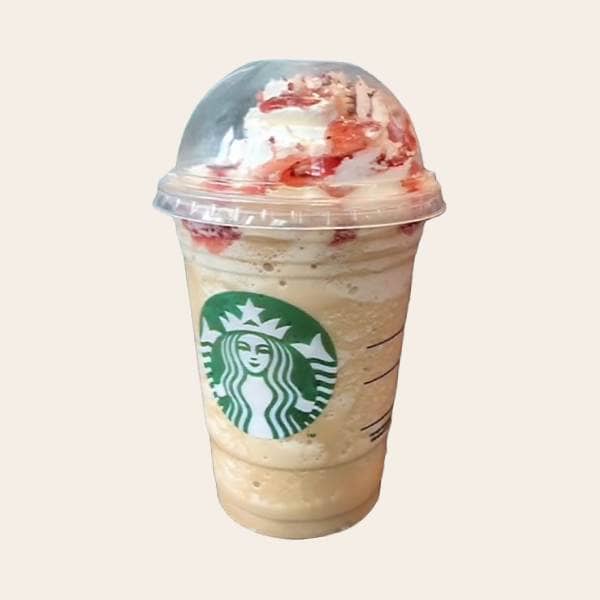 A sweet and tangy treat, the cranberry white chocolate mocha is only available in Latin America. But don't fret, you can still easily swap cranberry syrup for raspberry syrup and enjoy it yourself.
The tart cranberry drizzle and crystalized sugar topping make for a fine beverage.
Ingredients:
Espresso
White chocolate mocha sauce
Steamed milk
Whipped cream
Cranberry drizzle
Crystalized sugar topping
---
Starbucks White Hot Chocolate Recipe
No Starbucks near you? Or just want to make the beverage yourself?
No worries, with our copycat white hot chocolate recipe, you can make and enjoy this delicious treat from the comfort of your own home.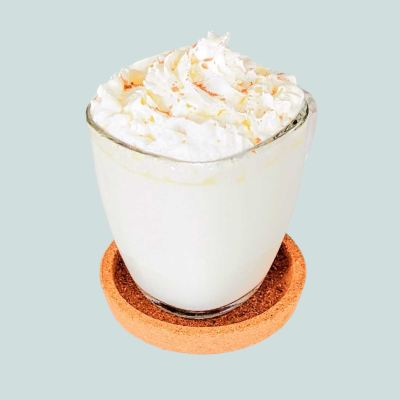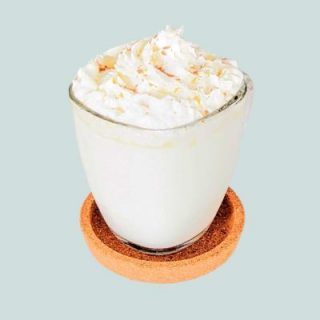 Best Starbucks White Hot Chocolate Recipe
Yield:
Servings: 1 serving (~12 oz)
We may be slightly biased, but our Starbucks white hot chocolate recipe is one of the best copycat recipes out there.
Ingredients
White Chocolate Chips: ¼ cup
Milk: 1 cup
Vanilla Extract: ¼ tsp
Sugar: 1 tsp
Salt: 1 pinch
Whipped Cream
Cocoa Powder (optional)
Instructions
Take your cup of milk and pour it into a saucepan. Heat the milk gently, but don't boil it. Wait for air bubbles to form on the edge.
Once small air bubbles have started to form, add your cup of white chocolate chips.
Next whisk the mix to incorporate the chocolate chips into the milk. Keep doing this until there are no chunks left in the mixture.
Once the mixture is smooth, turn off the heat and add your sugar, salt, and vanilla. Whisk the sugar, salt, and vanilla into the mix.
When the mixture is smooth, pour it into your cup. If you notice any lumps still in the mix, pour it back into the pan and whisk again quickly.
Top the hot chocolate off with whipped cream and lightly dust it with cocoa powder. And there you go, you now have your own white hot chocolate to consume and enjoy.
---
Summary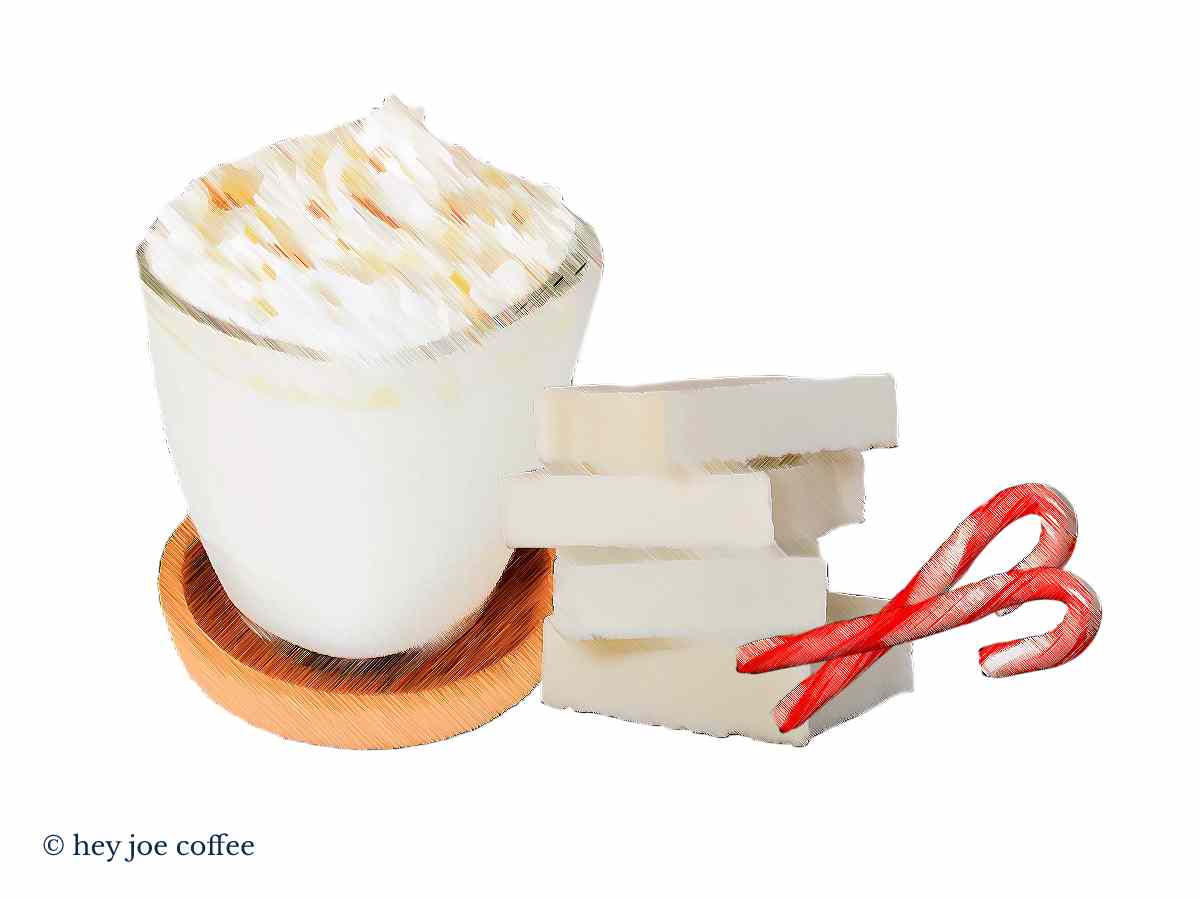 Hopefully we've given you a useful insight into the Starbucks white hot chocolate today. After reading this article, you'll know all about it, including variations and recipe.
This delicious Starbuck creation is certainly a drink worth trying, and if you think not, hopefully at least one of the variants will be to your liking.
---
Verified Sources
Wondering where your info comes from? We totally understand. Hey Joe only obtains our information from reputable sources. Contents from this article are sourced from the following publications: