Who wouldn't want to experience Christmas every day? So Dutch Bros took on the task of bringing the holiday season earlier and closer to you. In the spirit of Christmas Morning, Dutch Bros combined the best flavors.
Our posts may contain affiliate links. As an Amazon Associate I earn from qualifying purchases.
Topics Explored
Drink Profile: Dutch Bros' Christmas Morning
Dutch Bros' Christmas Morning is a chai breve with white chocolate sauce. It can be made as a hot or cold drink.
It's white-colored, which makes it the perfect winter drink. And when we add the warming spices, we understand why it's named Christmas Morning.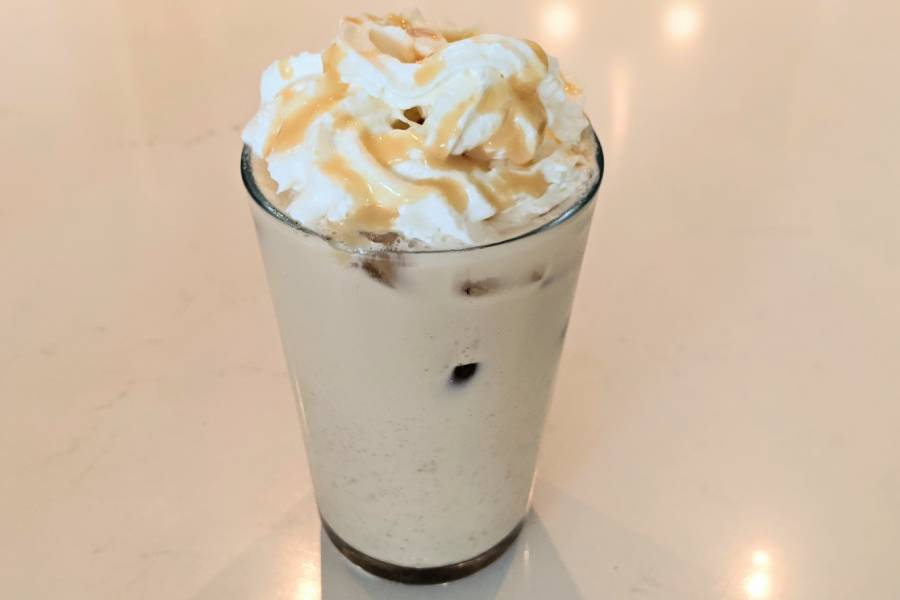 Dutch Bros was founded in 1992 by two Dutch American brothers(1). They started with a pushcart and grew to have 400 locations in 9 states across the US.
They don't cater to purists – almost all their items include sugary syrups. Dutch Bros don't take themselves seriously, which is refreshing having in mind the pretension of some coffee shops.
---
Christmas Morning Ingredients
What goes into a Christmas Morning?
The drink is made with Oregon Chai, half and half, and white chocolate sauce. Dutch Bros use Oregon Chai mix for all their chai tea drinks. Half and half is used instead of milk because it gives the drink more richness.
Don't skip the whipped cream; it's the final touch that makes all the difference.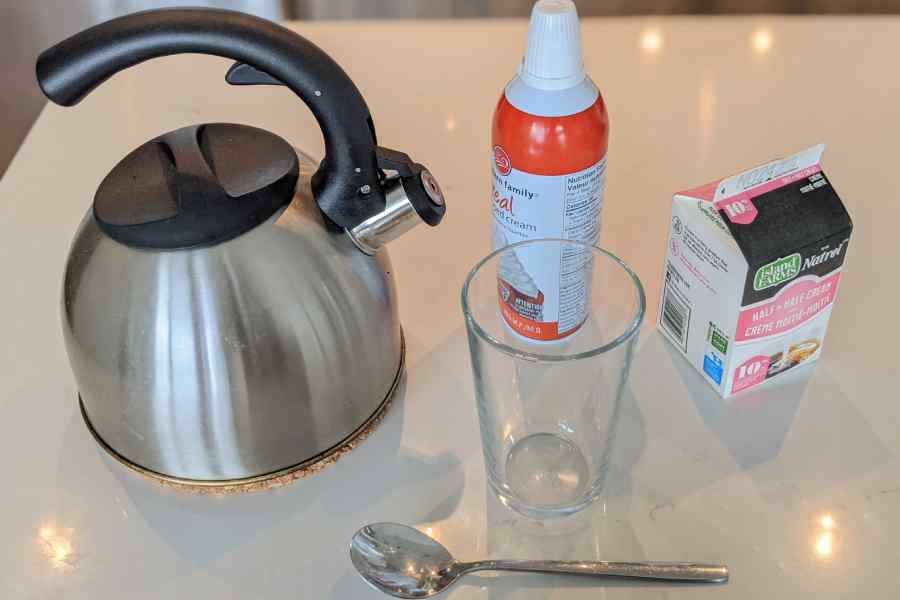 What's Oregon Chai?
Oregon Chai is not a special chai tea but a company founded by an Oregon local(2). On a trip to the Himalayas, the founder got inspired and recreated her own version of chai tea.
The original Oregon Chai is an instant powder that contains black tea, powdered milk, clove, cardamom, cinnamon, and ginger.
What's Breve?
Breve is a drink (usually coffee) made with half and half instead of milk or milk foam.
Dutch Bros prepare their chai latte breve-style. They swap milk for steamed half and half, resulting in a much creamier drink. The reason is the fat content of half and half, which is much higher than any full-fat milk.
---
Does Dutch Bros Do Other Christmas Drinks?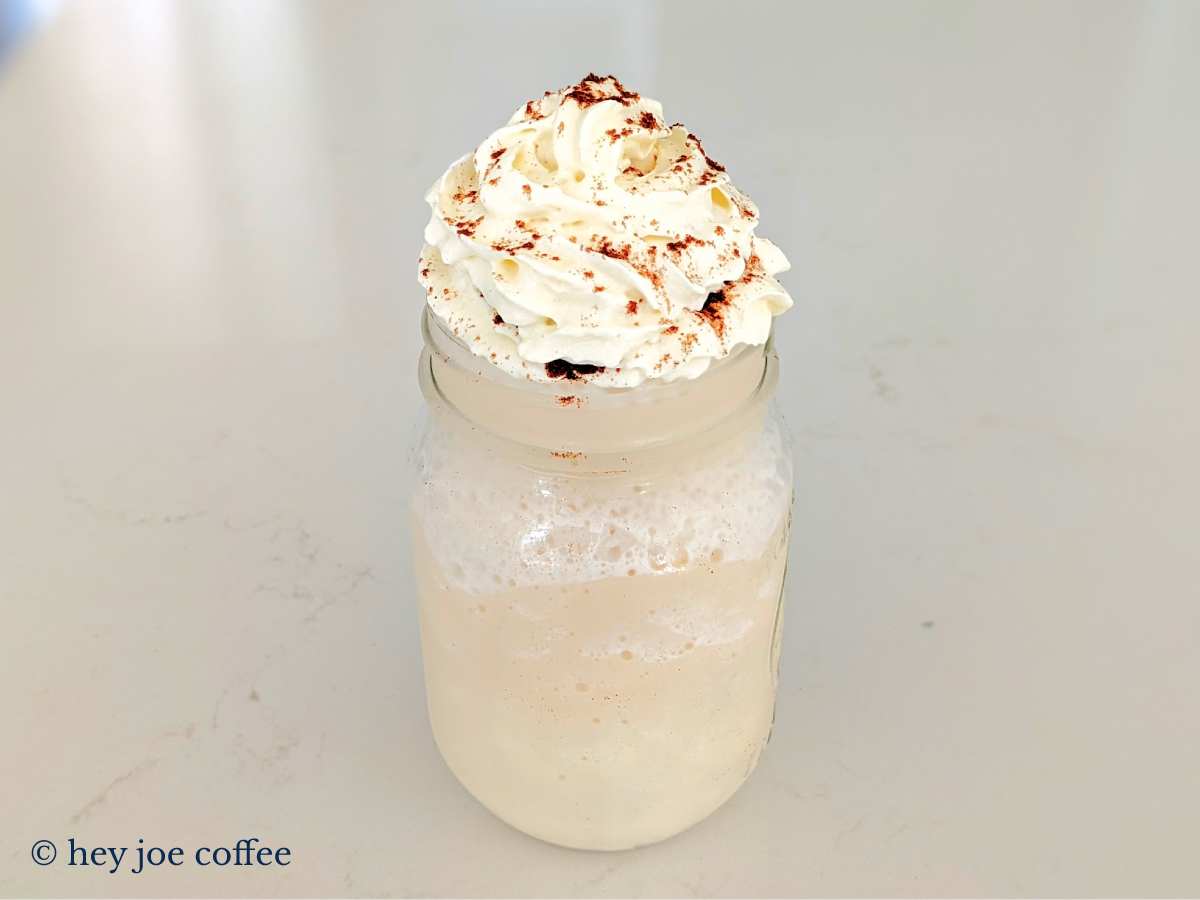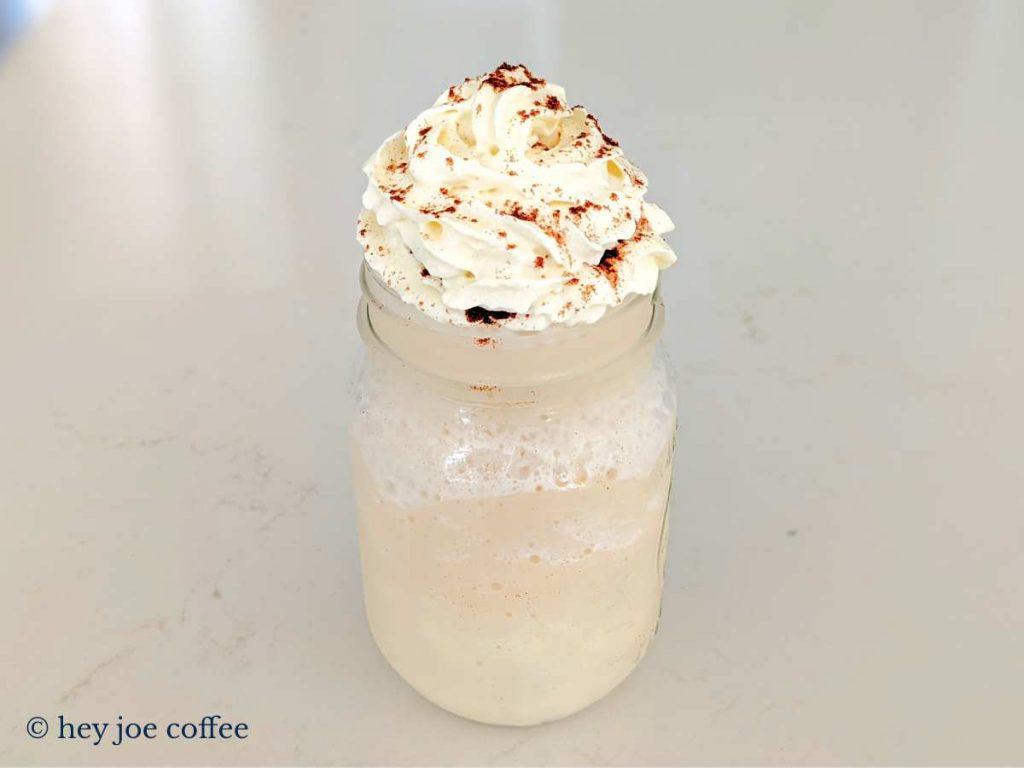 Yes, Dutch Bros have seasonal and Christmas drinks. For example, this fall, the new beverages are Caramel Pumpkin Brûlée and Cinnamon Swirl Oat Milk Latte.

The Christmas drinks for this year have not been announced yet. Eggnog Latte, Sugar Cookie Frost, Peppermint Bark Freeze, and Candy Cane Mocha Cold Brew are just some of the drinks they had the previous years.
---
Christmas Themed Drinks
Christmas Morning might not be everyone's cup of tea – literally – but Dutch Bros has more in store. Since they're not focused on coffee-based drinks, their menu includes a wide variety of festive sweet drinks.
Care to challenge your taste buds? Pick some of the drinks below.
1. Eggnog Latte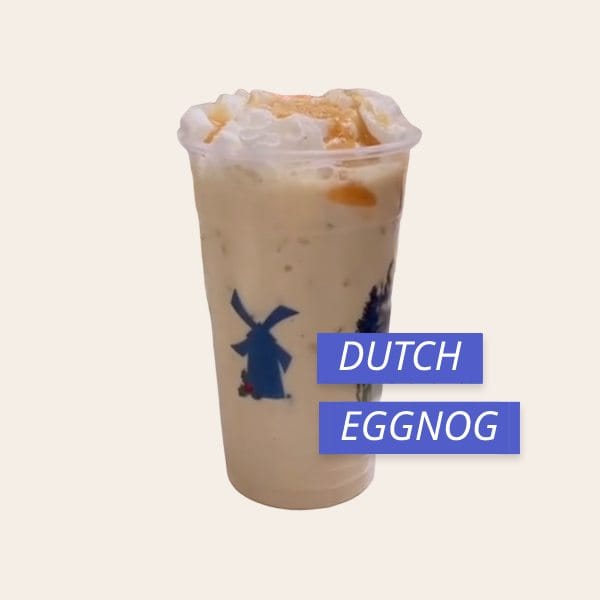 Eggnog is the ultimate Christmas drink. Dutch Bros' interpretation is a latte with the addition of Dutch Bros homemade eggnog. You can get it hot, medium iced, or blended. It comes with fragrant Nutmeg sprinkles.
Ask for a caramel drizzle, and you'll get caramel eggnog. Don't like coffee? Substitute the latte with a chai latte to get a chai nog.
2. Peppermint Bark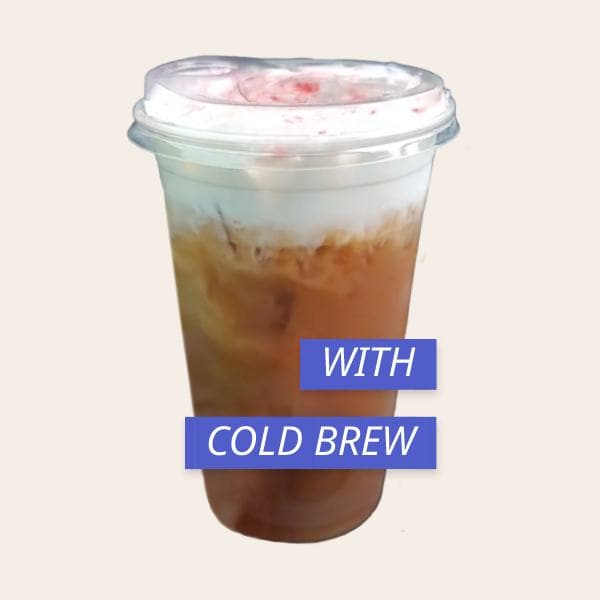 Get your dose of candy canes with this drink. It's a peppermint-flavored coffee with dark and white chocolate. It comes topped with whipped cream and candy cane sprinkles. Served in their holiday cups, it makes for a picture-perfect drink.
Feel like treating yourself? Have it Mocha style, with chocolate milk added.
3. Sugar Cookie Frost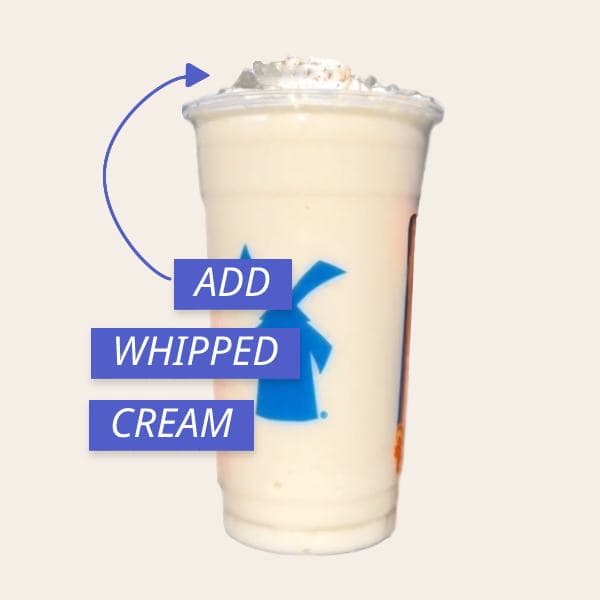 The Sugar Cookie Frost combines some of the tastiest ingredients: almond Roca syrup, vanilla syrup, and white chocolate sauce. It doesn't have any coffee or caffeine – a great choice if you're watching your intake.
It tastes like decadent toffee with chocolatey notes. For the ultimate indulgence, top it off with whipped cream.
4. Candy Cane Mocha Cold Brew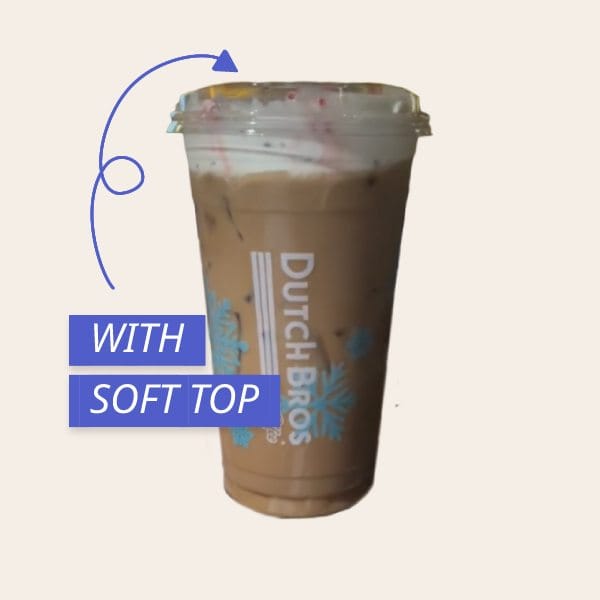 The second candy cane-inspired drink is made with chocolate milk, cold brew, and robust peppermint flavor. It's topped with whipped cream and candy cane sprinkles. It can also be made with a soft top and finished with a drizzle of chocolate syrup.
This drink provides you with a healthy dose of caffeine and festiveness.
5. White Chocolate Dutch Frost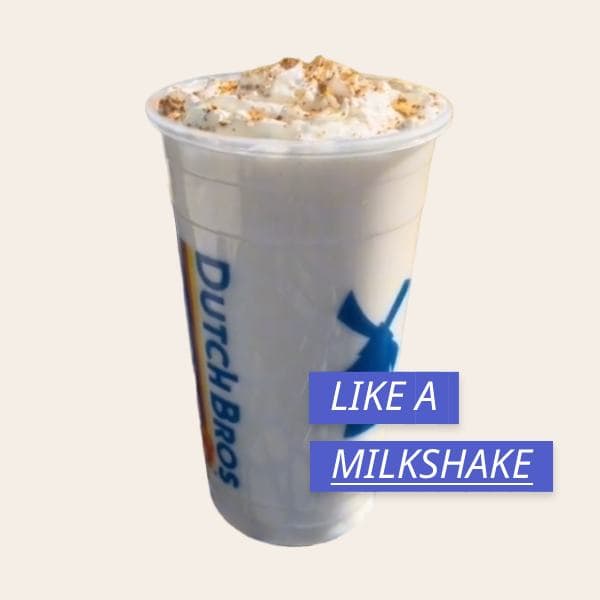 White chocolate is probably the most simplistic drink on this list. It's a cold drink made with white chocolate sauce and whipped cream. It's served blended.
The high sweetness and icy consistency remind us of ice cream milkshakes. So if you have a sweet tooth but don't tolerate spices, this is the holiday drink for you.
---
How to Make Dutch Bros Christmas Morning
We looked for a recipe for Christmas Morning Dutch Bros style since getting to a location can be challenging. We were inspired by Karen Sanchez's (@beautywithkaren) recipe, and it was the real deal!
Here's how you can make it yourself from the comfort of your home.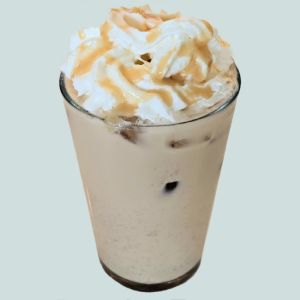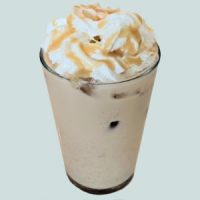 Recipe: Dutch Bros Christmas Morning
Now everyday feels like Christmas with this legitimate Dutch Bros Christmas Morning recipe. So easy to make and tastes just like the real deal!
Ingredients
Hot Water: 8 oz
Half & Half: 3 oz
Ice
Whipped Cream (Optional)
Instructions
We'll go for the cold version of Christmas Morning. Prepare a tall glass, a long spoon for stirring, and a pot to boil your water.
Boil 8 oz of water. Get a sachet of the original flavor of Oregon Chai Latte mix. Put the mixture in the glass and pour the hot water.
Mix until the powder has dissolved completely. You'll get a pale beige-colored drink - almost like a regular chai latte.
Next, get the white chocolate syrup and add a tablespoon. Give it another stir.
Once the syrup is incorporated, get the half and half and add 3 oz directly into the glass. You'll notice how the drink becomes whiter. Mix to combine everything we've added so far.
Set the chai to the side to cool off before we add the rest of the ingredients. Once cool, get the chilled chai and add some ice cubes.
Top it with a dollop of whipped cream, a drizzle of white chocolate syrup, and a sprinkle of nutmeg.
Notes
Follow the same recipe for the hot version of the drink; just drop the ice cubes and go for steamed half and half.
Dutch Bros Christmas Morning: Items You'll Need
---
Final Words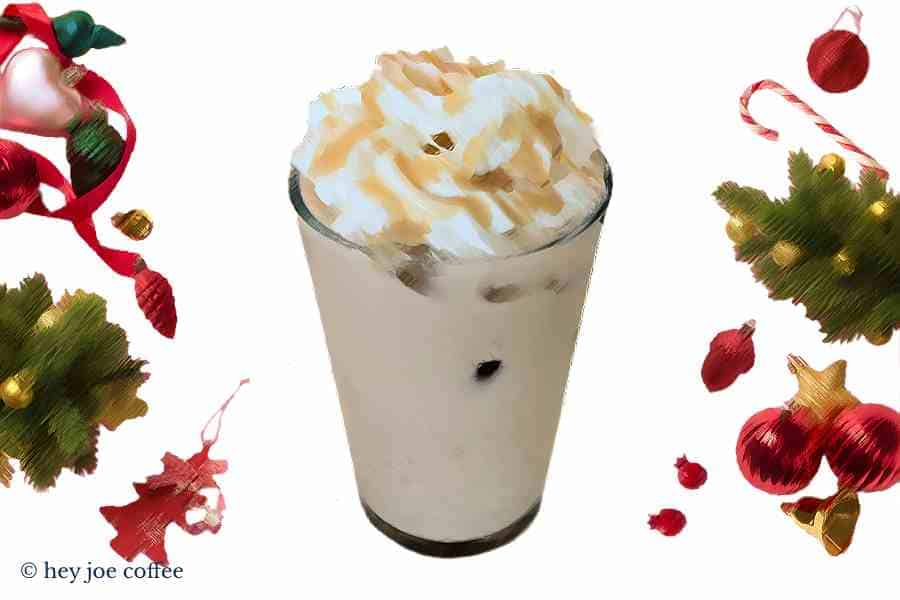 Holiday seasons mean coffee shops get their festive menus out, and you're ready for the comforting drinks.
To throw us back to Christmas morning Dutch Bros created their chai breve beverage. It's a fragrant, creamy, sweet, and warming drink with small amounts of caffeine.
To recreate it at home, just follow the recipe provided. It tastes equally good hot or iced.