Just taking a guess, you probably have a bottle of Kahlua in your liquor cabinet right now. The delicious coffee liqueur is the perfect addition to any drink, from your midday coffee to ginger ale. You can even have it as an iced dessert drink on its own – or for those dinner parties when you didn't have time to make dessert! But, before overindulging, find out if this coffee liqueur can keep you up at night. Does Kahlua have caffeine?
Let's dig in below.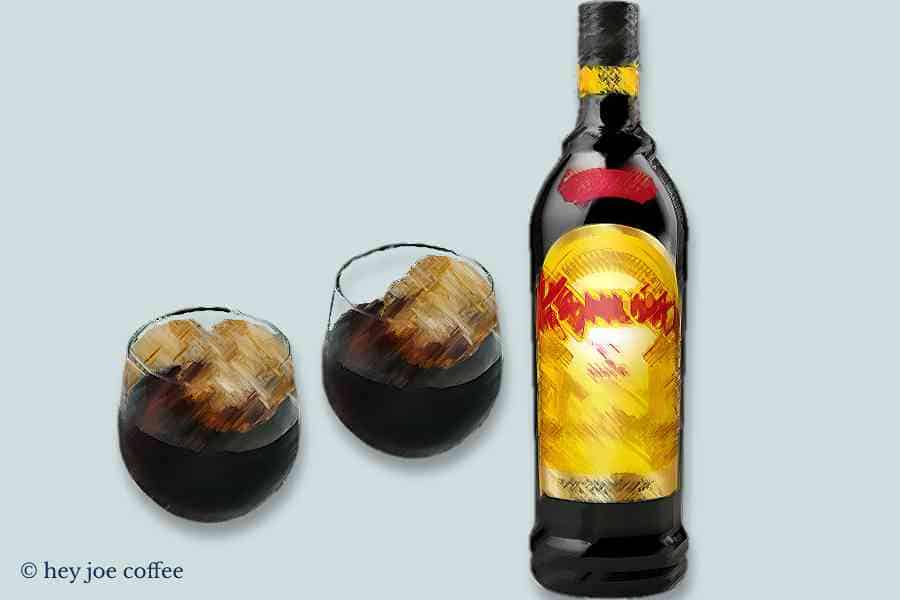 Topics Explored
What is Kahlua?
Kahlua is a coffee liqueur made from rum, sugar, and arabica coffee beans. It's made in Veracruz, Mexico, from locally grown coffee beans.
The alcohol content is 20% in the regular kind and 36% in Kahlua Especial and can be found in liquor shops worldwide.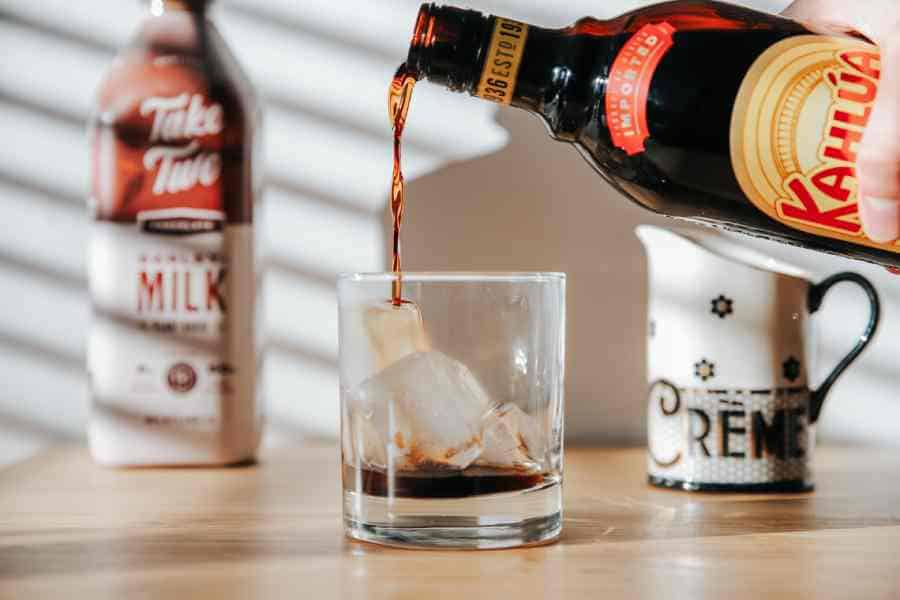 Pedro Domecq, a local from Veracruz, started making Kahlua back in 1936. The name means the "House of the Acolhua people" in the local language.
Back then, Kahlua had an alcohol content of 36%. It hit the global market decades later in 2005 when the largest spirits distributor enquired about part of the company(1).
---
Does Kahlua Have Caffeine?
Kahlua sure tastes a lot like coffee but is it just the aroma, or are we ingesting a good amount of caffeine too?
Arabica coffee beans are what gives Kahlua the characteristic coffee taste. Since we know there's coffee, this means Kahlua contains caffeine too. But just how much? Are we making a mistake when combining Kahlua with alcohol and brewed coffee?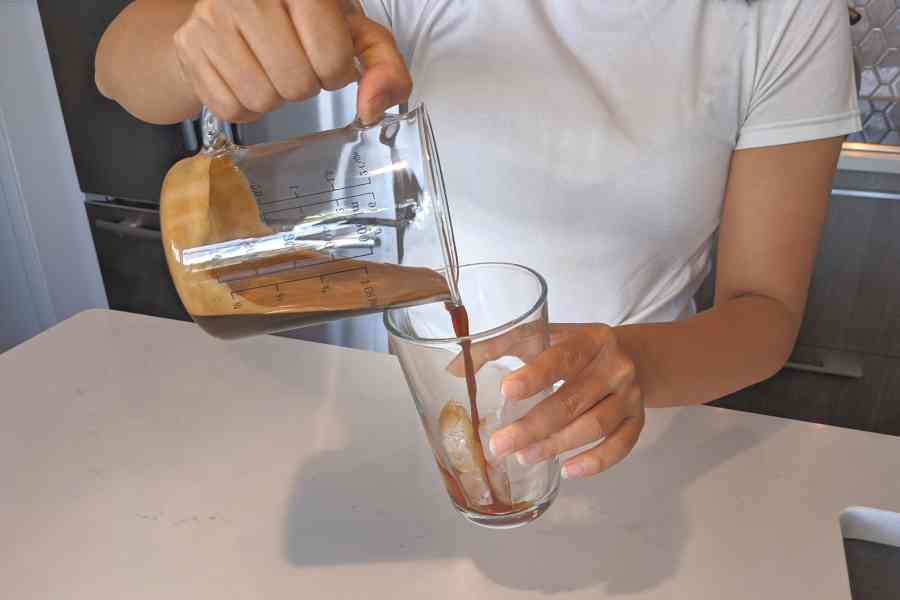 How Much Caffeine Is In Kahlua?
Now that we know Kahlua does contain caffeine, let's find out how much is in it. The manufacturer discloses that there's 100 ppm or 100 mg caffeine per liter. So a regular 1.5 oz glass of Kahlua has around 5 mg of caffeine.
This might not seem much, considering that an espresso shot has about 65 mg caffeine. But when Kahlua is mixed into coffee, the caffeine amount increases.
---
Will Kahlua Keep Me Awake?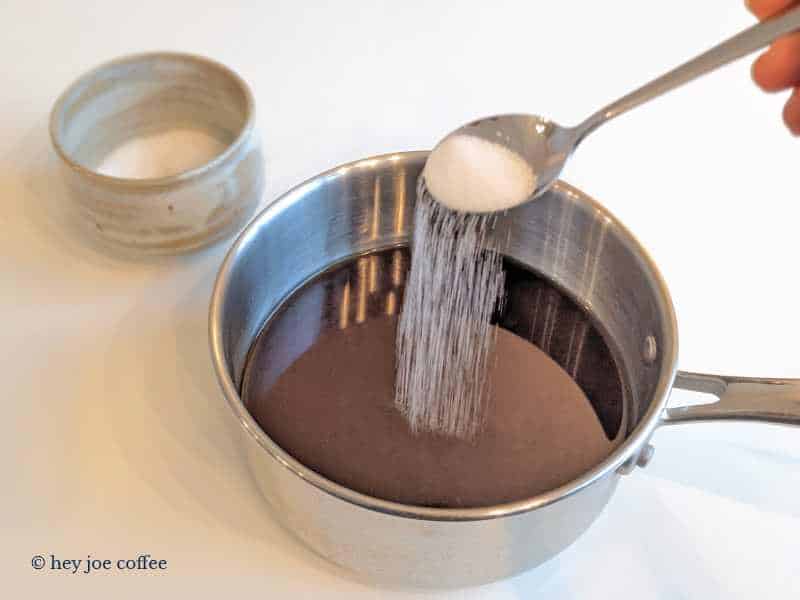 The good news is a shot of Kahlua contains only a tiny amount of caffeine. This is fine for most people but it can keep a caffeine-sensitive person awake.
When mixed into other drinks, Kahlua will raise the sugar, caffeine, and alcohol content of the finished beverage. Sugar is another culprit that can keep you awake, while alcohol can reduce your sleep quality.
---
Can You Put Kahlua In Coffee?
Even though it's popular as a cocktail additive, Kahlua works excellent with a plethora of drinks. Can you put Kahlua in coffee? Yes, and there are plenty of coffee shops that offer coffee beverages with Kahlua. If you're eager to try this combination, we recommend beginning with some of the most sought-after drinks.
Kahlua with Coffee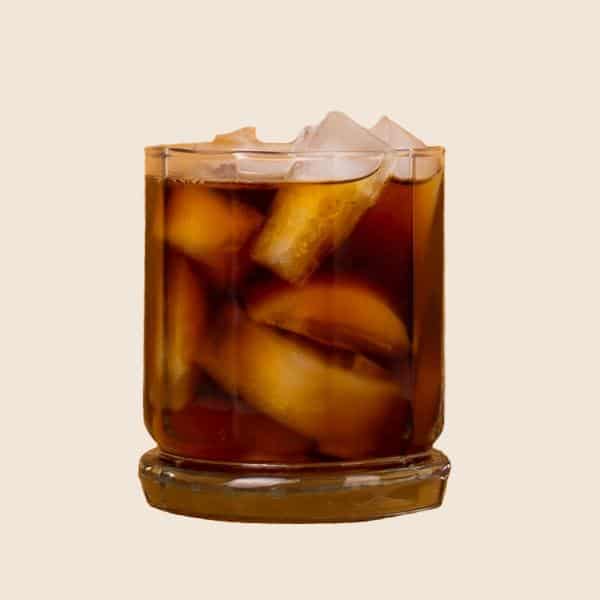 You can mix your favorite brewed coffee with Kahlua. Simply put one shot of Kahlua in a mug, then add a cup of your favorite brewed coffee. You can add ice, sweetener, creamer, or half and half.
Keep in mind that Kahlua is already sweet, so you might not need too much sweetener.
Cold Brew White Russian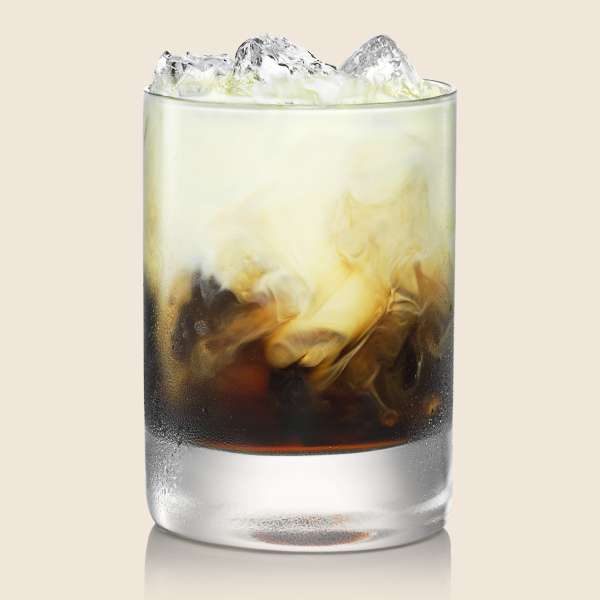 Take cold brew to the next level with this cocktail. To make a cold brew Russian, you'll need 1/2 oz of Kahlua, 2 oz vodka, 1 oz heavy cream, and 2 oz cold brew.
Put all the ingredients in a shaker with ice and shake until they're all chilled and combined. Pour over ice and enjoy.
Kahlua Iced Coffee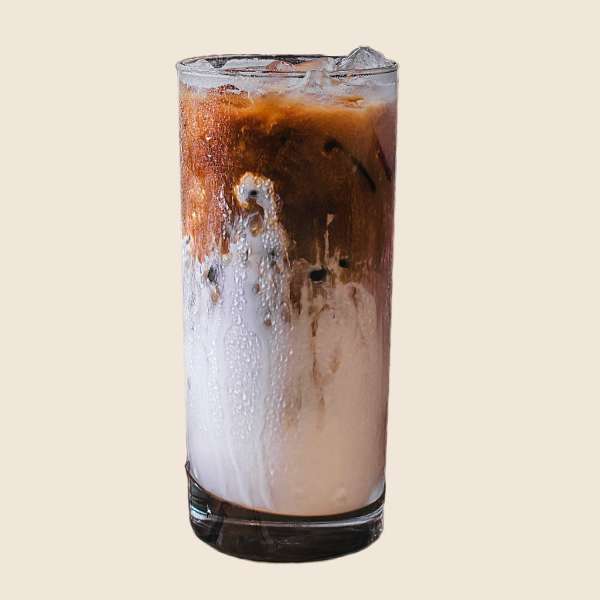 For iced Kahlua coffee, you'll need some strong coffee.
First, brew one cup and let it chill. Meanwhile, in a tall glass, put 2 tablespoons of condensed milk. Add 1oz of Kahlua and a cup of chilled coffee. Stir to combine, add ice and devour!
Cold Brew Martini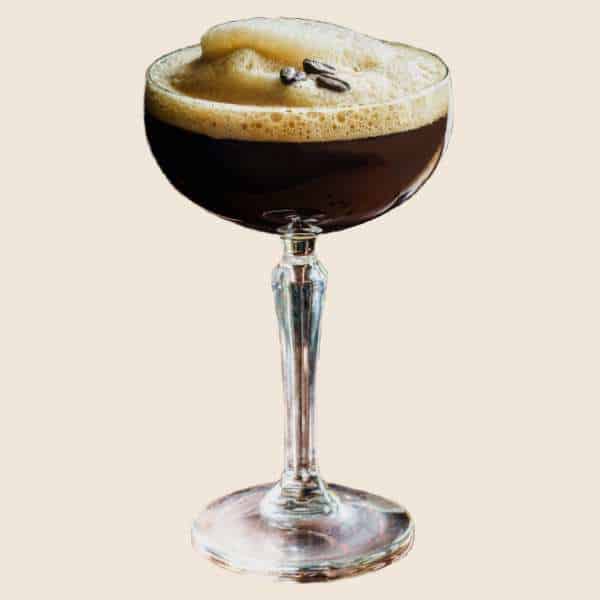 Cold brew Martini is a spiked coffee drink for which you'll need vodka, Kahlua, and cold brew.
In a shaker, combine 3 parts cold brew, 2 parts Kahlua, and 1 part vodka. Add ice and shake until velvety consistency. Stain it in a cocktail glass and decorate with coffee beans over the foam.
Irish Cream With Kahlua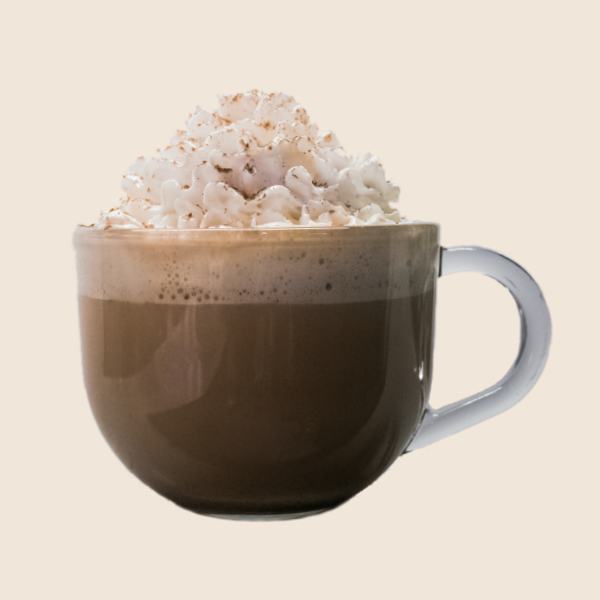 You can even make a Kahlua-infused Irish Cream!
For this drink, pour 3/4 oz Baileys Irish Cream and 3/4 oz Kahlua in a tall glass. Fill the glass with 4 oz of hot coffee of choice. Mix to combine, and top with whipped cream.
---
Is There A Decaf Kahlua?
Sadly Kahlua doesn't produce a decaf version. But you can try and make your own.
In a pot, place 2 cups of brown sugar and 6 cups of strong brewed decaffeinated coffee. Stir to dissolve the sugar, set aside, and add 3 tablespoons vanilla extract and 12 oz grain alcohol or vodka(2). Bottle it and let it sit for 24 hours before consuming.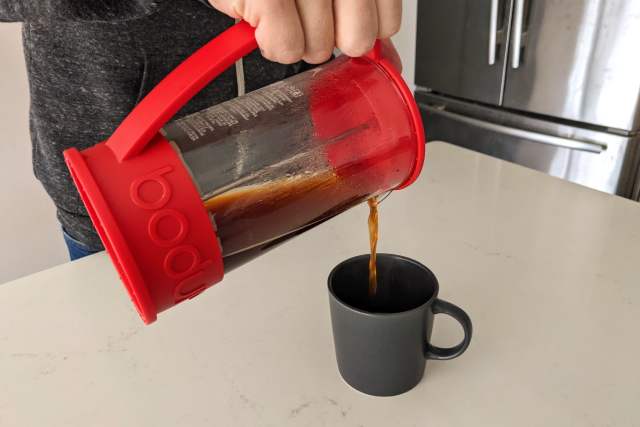 ---
Different Types of Kahlua
Kahlua is not a single coffee liqueur. It started from the original, but today there are several variations and even canned Kahlua drinks(3). If you're not a fan of the classic, try some other unique flavors like chilly chocolate or espresso martini.
Coffee Liqueur
Despite the original, there are 7 more unique flavors: Chili Chocolate, Vanilla, Salted Caramel, Mint Mocha, and White Russian Kahlua. For those that prefer a lightly roasted coffee, there's Kahlua Blonde Roast style.
There's also Kahlua Especial, a liqueur with more espresso flavor that you can consume on its own without mixing.
Espresso Martini Can
Don't bother mixing it yourself when you already have a ready-to-serve Espresso Martini with Kahlua. Packaged in a nitro-carbonated can, it even includes a tiny nitro widget that helps produce foam when you open and serve the beverage.
It has only 4.5% alcohol, a delicately sweet taste with noticeable hints of the coffee liqueur.
Nitro Cold Brew
The Nitro Cold Brew is the Kahlua version of the famous chilled coffee. This ready-to-drink can contains 4.5% alcohol, Arabica cold brew, rum, and Kahlua. It's cooling, sweet and creamy at the same time.
It's more than your average cold brew and perfect for those brunch dates on a sunny Saturday.
---
Summary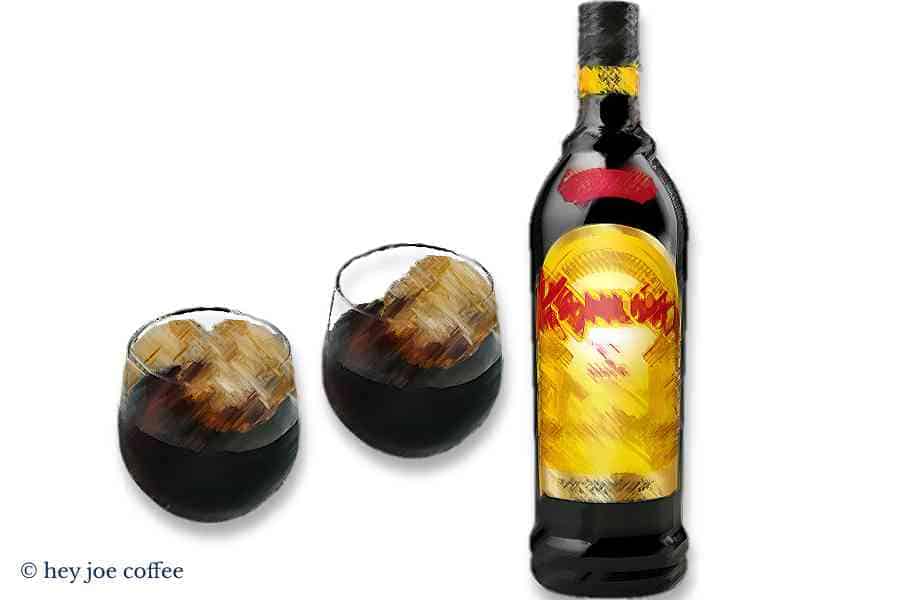 Kahlua is one of the most reached for coffee liqueurs, whether for cocktails or to spice up your regular brew. Some even go for it as a dessert drink after dinner. The prominent coffee taste has you wondering does Kahlua have caffeine?
It does, but less than 5mg per 1.5 oz. So, on its own, it won't cause you trouble sleeping. However, keep this information in mind when adding Kahlua to the already caffeine-rich coffee.
---
More Questions
Does Kahlua have caffeine in it?
Kahlua is made with Arabica coffee beans, so you would expect it to have some caffeine.
The amount stated by the manufacturer is 100 mg caffeine per liter of Kahlua. A typical serving of 1.5 oz will provide you with around 5 mg of caffeine, insignificant if we compare it to the 400 mg recommended daily limit.
Do Kahlua K-cups have alcohol in them?
Kahlua K-cups provide the aroma of the Kahlua without the alcohol content. They're made with a light roast, taste, and smell like Kahlua, but the composition makes them safe to be consumed by all ages.
They're a good option if you love the flavor of Kahlua in your coffee but don't like to drink any alcohol.
Can you put Kahlua in hot coffee?
Kahlua is so versatile that you can use it in hot coffees as well as in iced cocktails. It works great with a freshly brewed cup of coffee.
You can even make it just like Irish coffee. You don't have to limit Kahlua to your summer drinks; during the festive season, make Kahlua hot chocolate!