Another year older is another year wiser… And also another free Dutch Bros birthday drink!
Yes, that's correct, with Dutch Bros' reward program, your local Dutch will treat you on your special day.
(Note that Dutch Bros has updated their program in Feb 2023. Read below for updates.)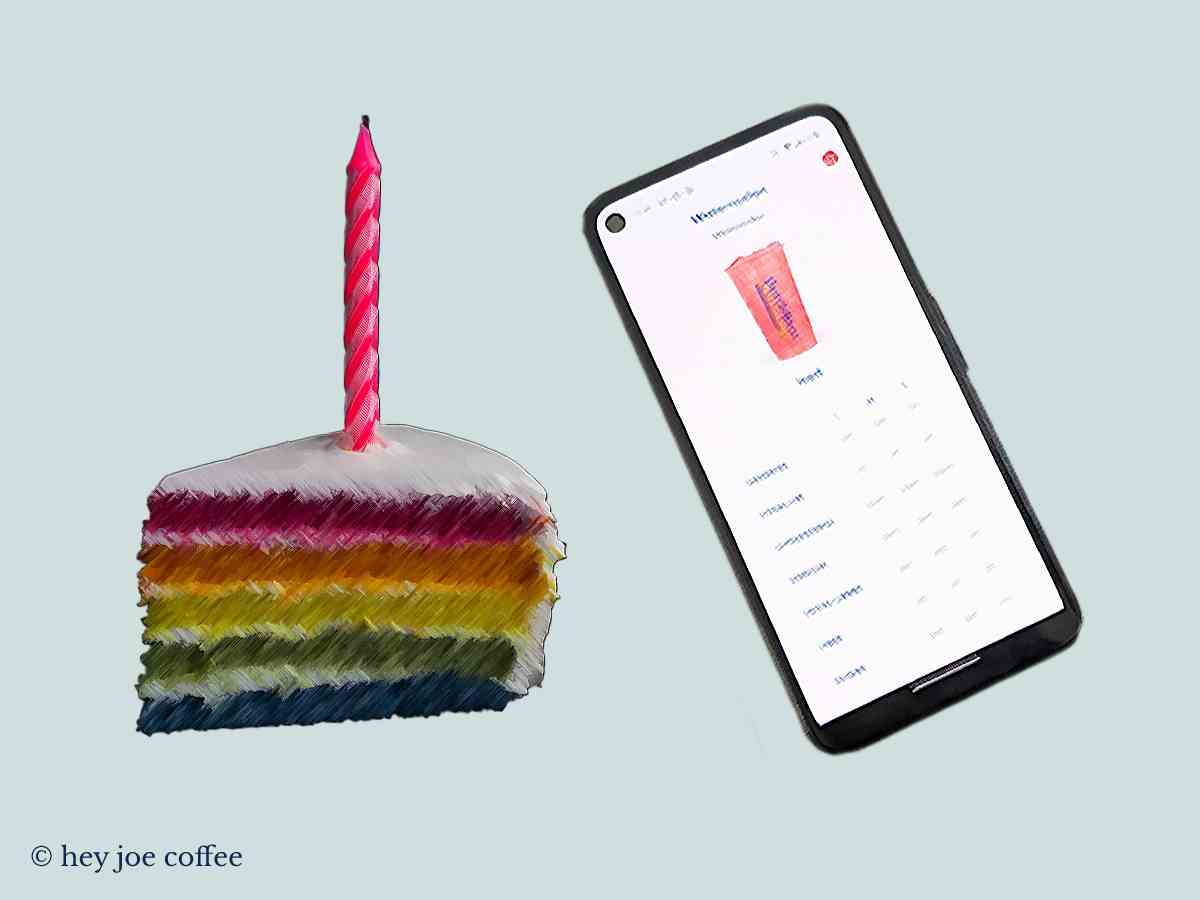 Topics Explored
Dutch Bros Rewards Program
I'll start by explaining what the program does.
The Dutch Bros reward program allows you to collect points each time you order a drink.
As you earn more points, you'll eventually have enough to get yourself a free drink as a reward for your loyalty. (1)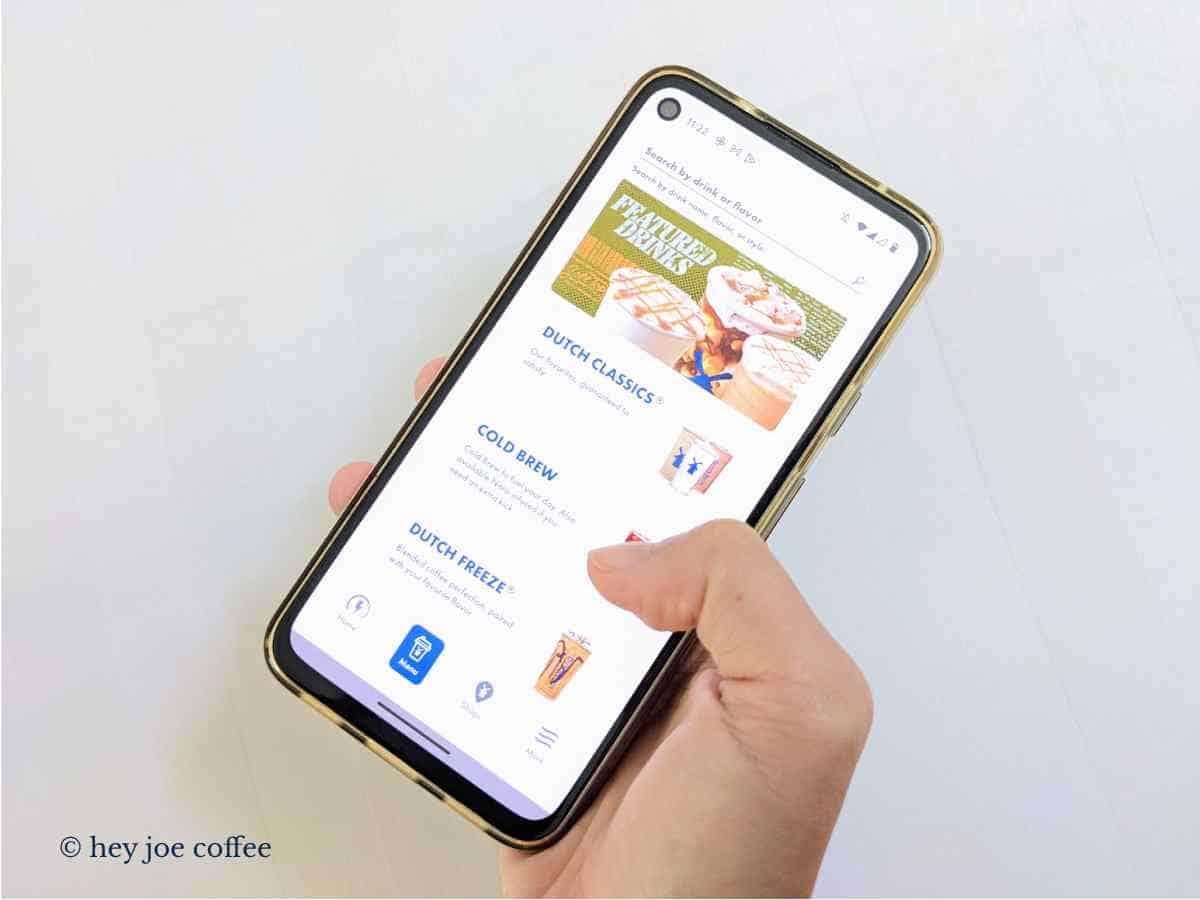 What's Changed In 2023?
Just like Dunkin, Dutch Bros updated their rewards program in Feb 2023 catching a few loyal fans like me off guard!
After a quick research, I found out that every $1 spent at Dutch Bros is now 3 points earned (it used to be 5 points per $1 – boo!).
A free medium drink still costs 250 points and a free 'any size' drink up to 32 oz costs 325 points.
If my math is correct, spending at least $50 $85 will earn you a free drink. (2)
Does Dutch Bros Give Free Birthday Drinks In 2023?
Even though they've updated their program in 2023, Dutch Bros still offers free birthday drinks!
This is exclusively for customers participating in their rewards program using the Dutch Bros app.
Not everyone knows about this… you receive 50% off a drink on your 'half birthday', which is the day 6 months in between birthdays.
---
What Drink Can You Redeem?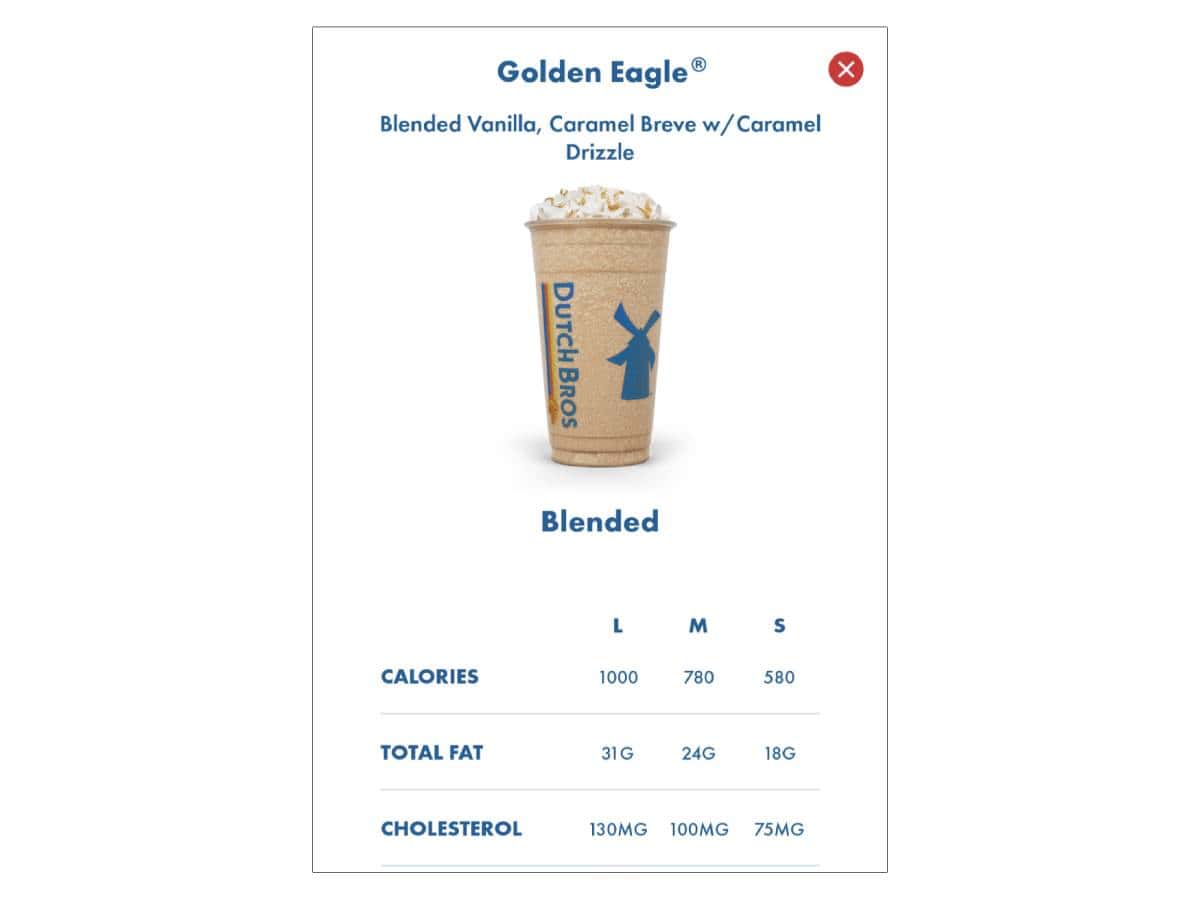 The Dutch Bros birthday drink allows you to get any drink with any customizations completely for free – I tend to go crazy!
I recommend extra shots and soft top to make the most of your free birthday reward. There are no strings attached; it's your birthday, after all.
What size is the Dutch Bros birthday drink?
The free Dutch Bros birthday drink can be claimed in any size up to the largest which is 32 oz.
In comparison, that's larger than a Starbucks Venti and even slightly larger than their Trenta.
It's best to order the largest size so as to get the most out of your reward.
---
How Long Does The Birthday Reward Last?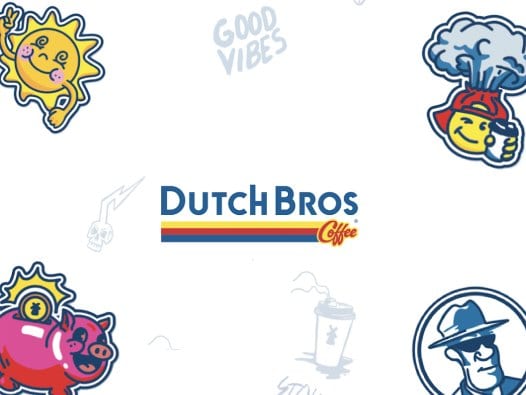 The free birthday drink can be claimed any time from your birthday up until 30 days later, so there's no need to rush or move around plans in order to claim it.
The half birthday drink, however, must be claimed within 8 days, so you should get it as soon as you can.
---
How To Get A Free Birthday Drink From Dutch Bros
Sounds good so far? Great!
Now, I'll walk you through the steps on how to get in on the Dutch Bros birthday drink offer. Don't worry, it's a simple process.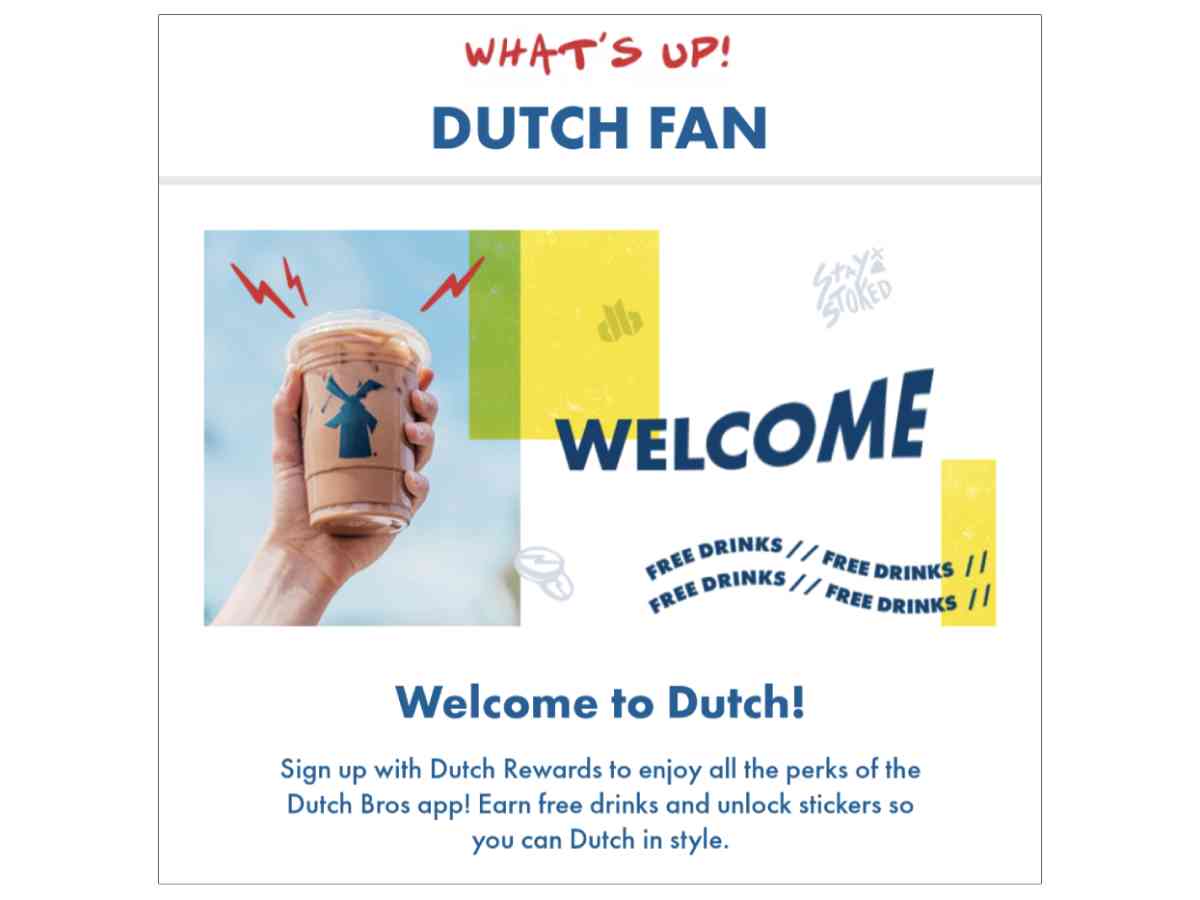 Step 1: Get The Dutch Bros App
Firstly, you'll need to download the Dutch Bros app via your phone's app store.
Unlike other reward programs, you can only take part in the Dutch Bros reward program through their mobile app. There is no website sign-up.
Step 2: Input Your Real Birthdate (*Important)
After downloading the app, you'll be asked to create your account.
Account creation also includes entering your birthday, so it's important that you enter your real date of birth as this is how you get the reward sent to you.
Step 3: Wait For Reward
On your birthday, you'll get a notification saying you are eligible for a free reward.
If you're busy on your birthday, don't worry, the reward is available for 30 days after and can be used towards any drink.
Step 4: Scan Your 'Dutch Pass'
At Dutch Bros, tap on the reward on your homepage and open up your 'Dutch Pass'.
Scan the QR code at the window and tell the bro-ista that you want to claim your free birthday drink reward. That is it. Easy peasy!
---
What About My Dutch Bros Half Birthday Reward?
The actual process for claiming your half birthday reward is the same, though the conditions are different.
This offer is only available for 8 days rather than 30 and you only get 50% off a drink rather than a free one.
---
My Birthday Drink Is Not Showing Up In The App
So, you're enrolled in the rewards program, your birthday's come around, but… No notification? Why isn't my reward showing up in the app?
There could be several reasons.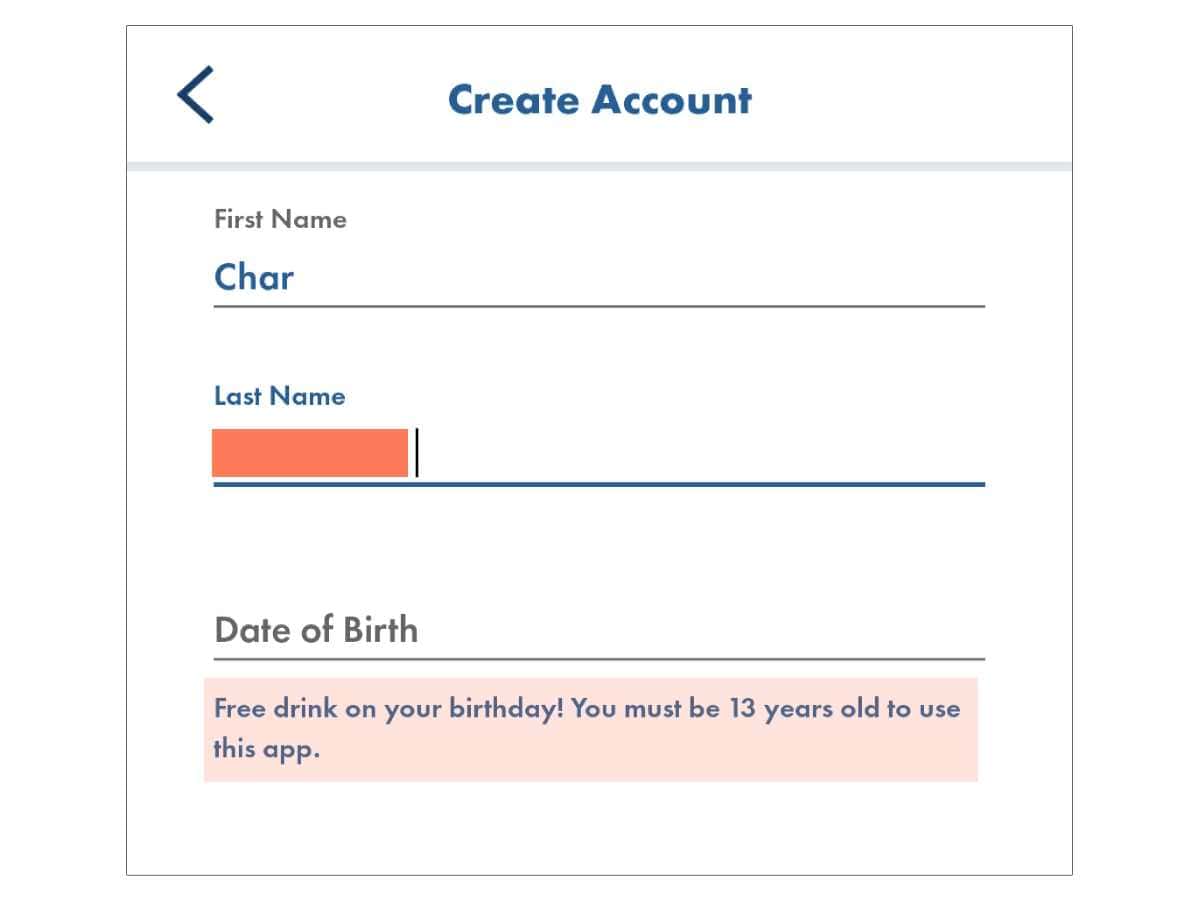 1. Not Your Birthday Yet
The reward only shows up on your actual birthday. It won't show up before. Even if your birthday is tomorrow, your reward won't come through until the actual day. It may be worth double-checking that you have entered the correct birthday.
2. Past Your Birthday
At the other end of the scale, you may have signed up a little too late. Although the offer is valid for 30 days after your birthday, you have to sign up beforehand. Even if it's the day after, you're too late.
3. App Glitch
A cause that is beyond our help is an app glitch. In this case, bring your ID to the window, show the bro-ista that you have the app, and most of the time, they should honor it and give you your birthday drink anyway.
---
Other Perks Of Dutch Bros App
I get that maybe one free drink and one half-price drink a year isn't quite enough to make the rewards program seem worth it.
There are more perks to it, however.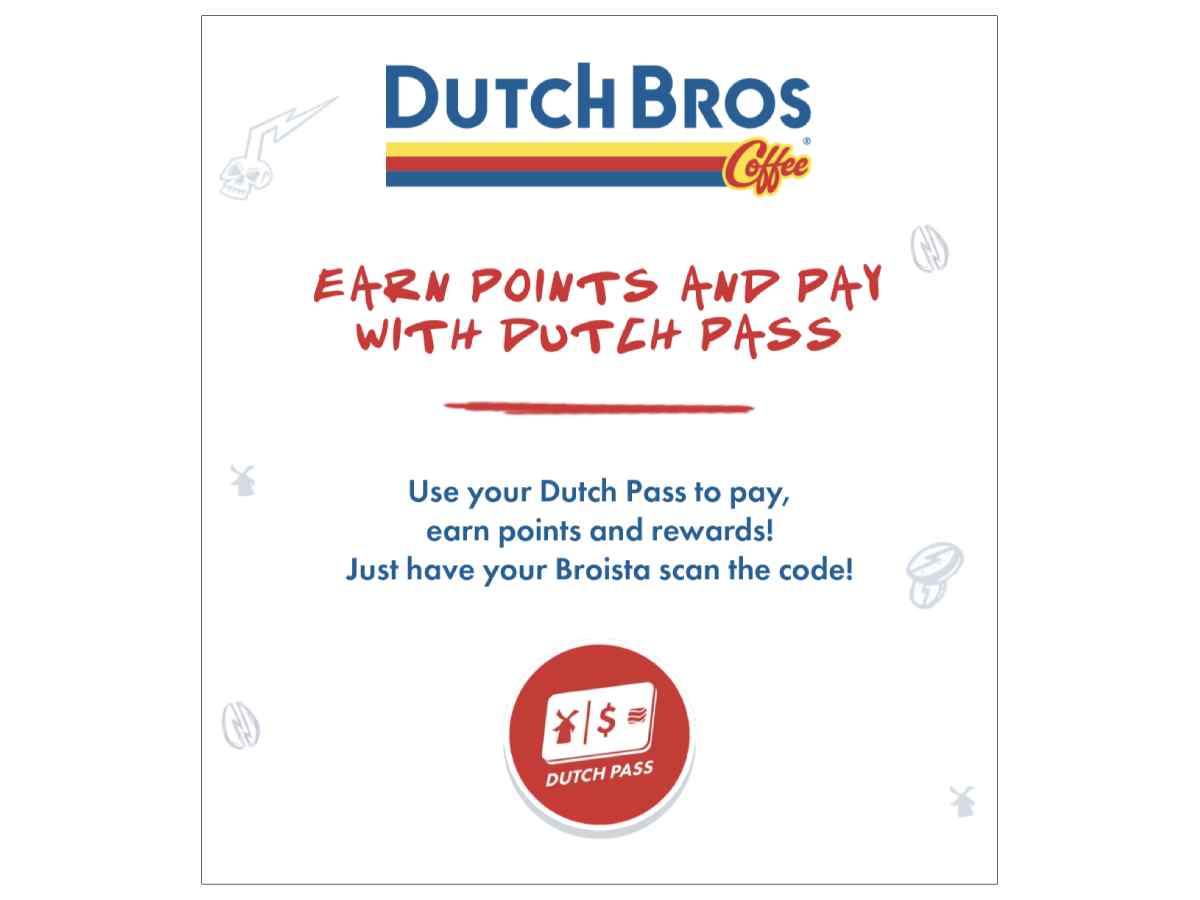 1. Points At Signup
When you first sign up for the program, you get 125 points as a joining bonus.
To put that into perspective, a medium drink is 250 points which means you're already halfway to claiming a free drink.
2. Earn Points
As mentioned earlier, you get 5 points for each dollar spent, meaning that your points go up quickly if you prefer larger-sized beverages or drink a lot of coffee.
Again, it's only 250 points for a medium drink and you're already halfway there when signing up.
3. Pay With Your App
You can enter your card details into the app, meaning that if you're out and about without your wallet or you've just forgotten it, you can use the app for contactless payment.
You can also tip with the app, so no cash = no worries.
---
Summary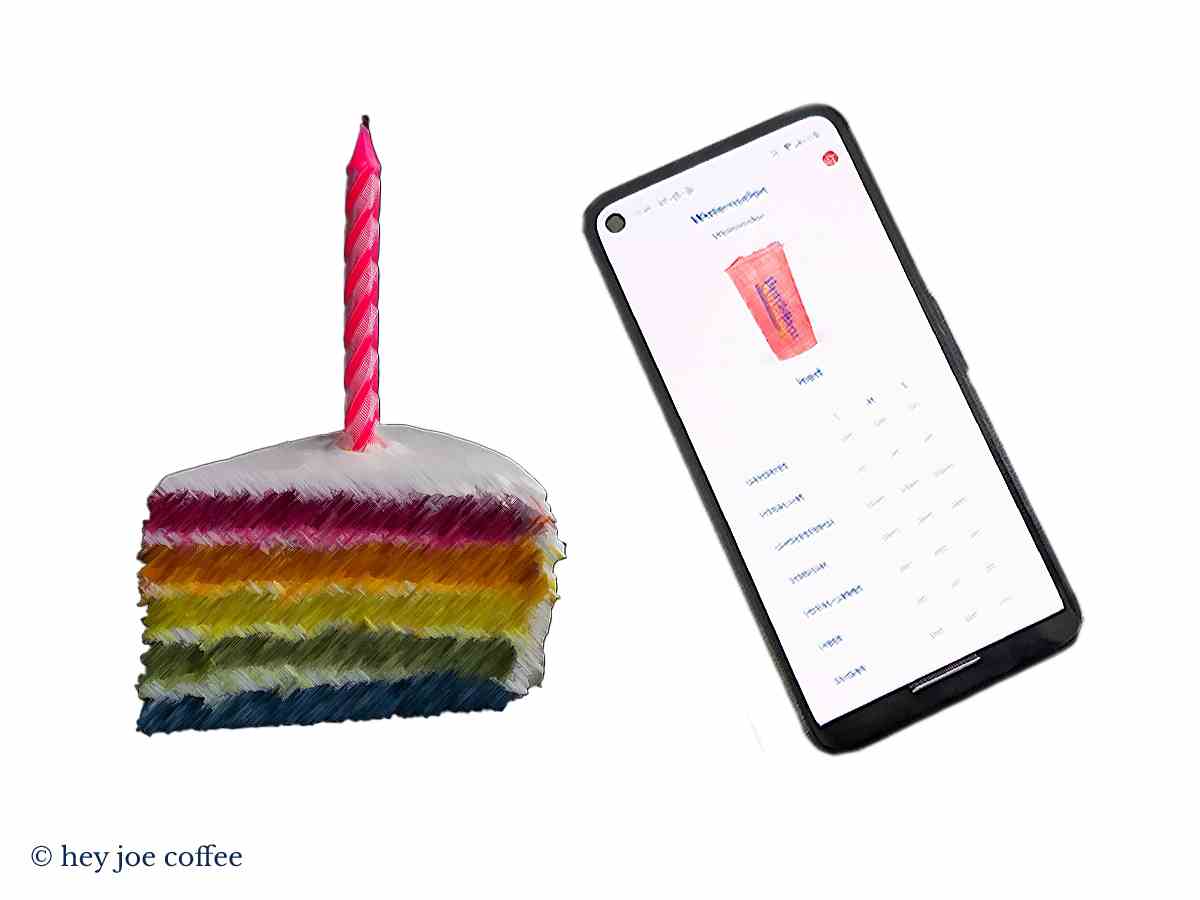 If you're a fan like us, the Dutch Bros birthday drink is a fantastic offer. Who can say no to a nice birthday treat?
In this last section, we're going to round everything together nicely for you and hopefully address some of the remaining concerns you may have.