If you've been a keto worshiper for a while, you know the shortcut to a genuine keto coffee drink – just make it at home. What about days when you're down to get a cup from your favorite drive-thru? I'll help you pick out the best Dutch Bros keto drinks.
Our posts may contain affiliate links. As an Amazon Associate I earn from qualifying purchases.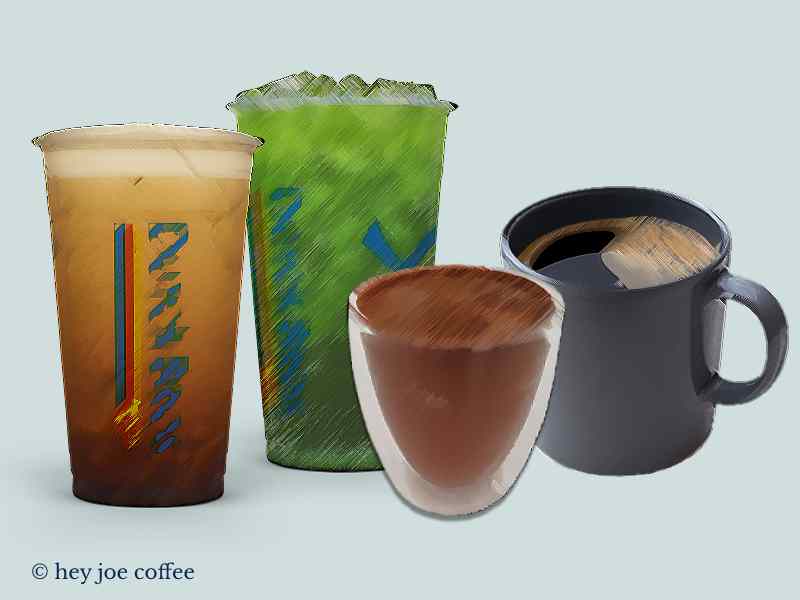 Topics Explored
Does Dutch Bros Have Keto Drinks?
When thinking of Dutch Bros, the first thing that comes to mind are their sweet and high-energy drinks. It even feels surreal to find something remotely keto among their outrageous drinks.
Luckily, they cater to both ends of the carb spectrum. In fact, they've introduced a lot of Keto beverages to their menu recently!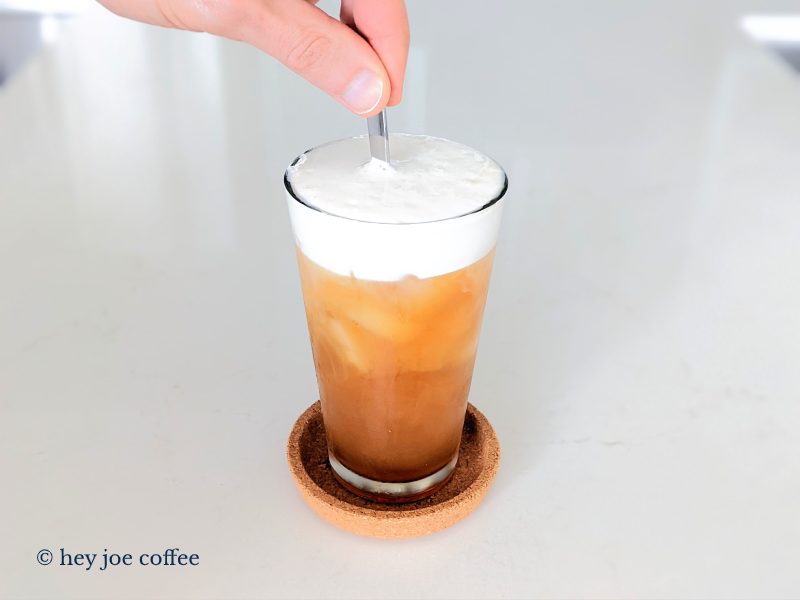 ---
What Are The Best Dutch Bros Keto Drinks?
The Dutch Bros keto drinks aren't limited to plain black coffee. You enjoy so many varieties, even blended beverages with add ons like sugar-free syrups.
Here are some of my favorite Keto drinks at Dutch Bros to please your taste buds without wrecking your diet.
1. Americano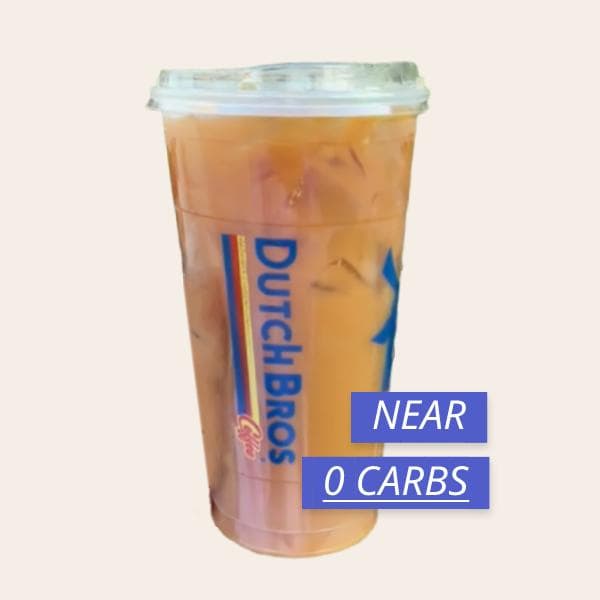 How The Americano Is Keto-Friendly:
The Americano is a staple keto drink. Made with espresso and hot water, served hot or iced, it totals to zero carbs.
Notes:
To give it some creaminess and taste, you're free to add heavy cream or half and half.
Optionally you can add some of Dutch Bros' sugar-free syrups for flavor.
2. Cold Brew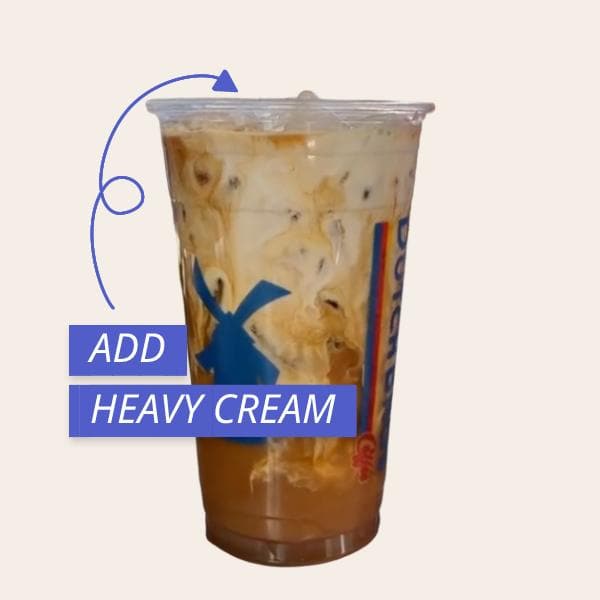 How Cold Brew Is Keto-Friendly:
Cold brew is made from coffee grounds and water, so it doesn't have any carbs on its own.
Just like with the Americano, you can add sugar-free flavors. One of my favorite is the sugar-free White Mocha.
Notes:
Add some heavy cream to up the fat content. You'll find this Keto Cold Brew is actually on the menu!
3. Nitro Cold Brew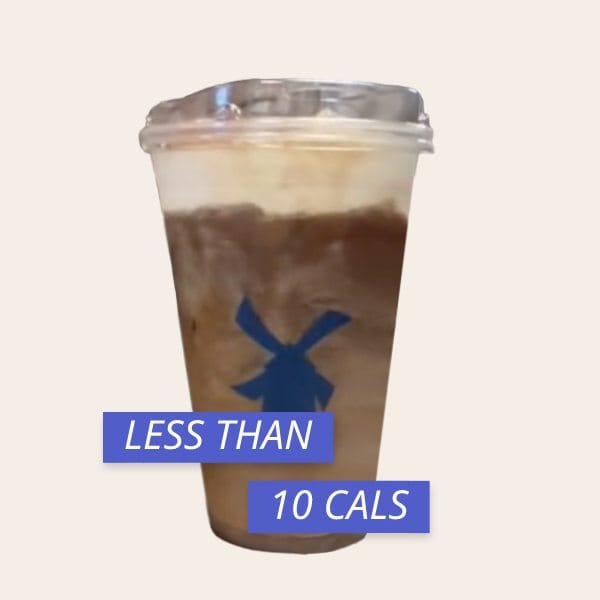 How Nitro Cold Brew Is Keto-Friendly:
The original Nitro Cold Brew is a keto-friendly drink. The other kinds, however, have some flavorings that are not keto.
Ask your barista to switch the flavors for the sugar-free variety.
Notes:
By switching out original flavors for the sugar-free version, your nitro cold brew will contain less than 10 grams of carbs.
4. Blue Rebel & Peach Rebel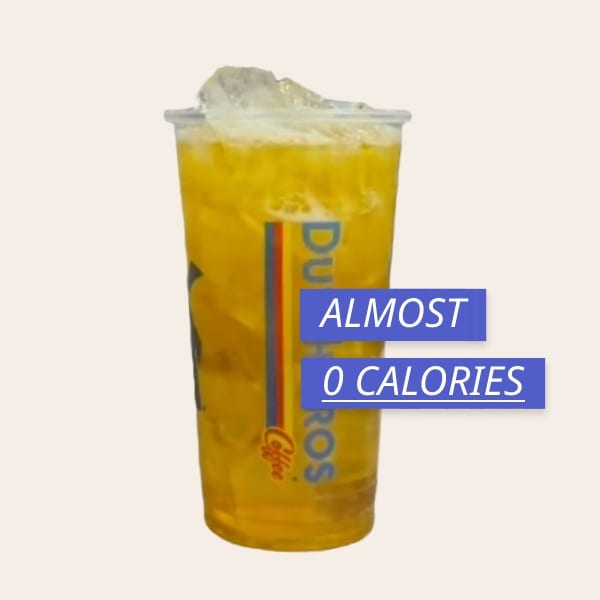 How The Rebel Is Keto-Friendly:
Blue Rebel is an energy drink available only at Dutch Bros locations. When it comes to taste, I'd say it's a close call to Red Bull.
The Blue Rebel comes in a sugar-free version. There's even a sugar-free peach flavored Rebel.
The sugar-free versions are keto-friendly but pack a good amount of caffeine(1).
Notes:
You can add sugar-free syrups to your sugar-free Rebel. The popular Pink Flamingo and Laser Cat are just a few Rebels that can be made without sugar!
5. Breve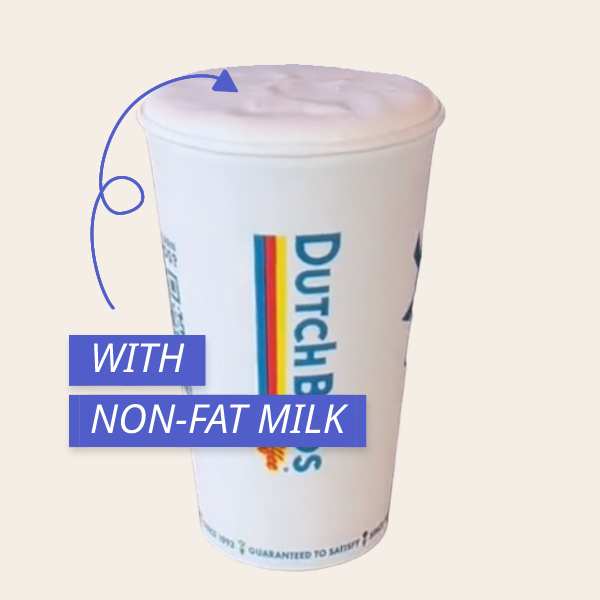 How The Breve Is Keto-Friendly:
The breve at Dutch Bros is the perfect keto beverage.
Knowing how important fat is to the keto diet, you'll be delighted to know the breve is made with espresso and Kick Me Mix. What's the Kick Me Mix you ask? It's half and half.
Notes:
You can add some punch into your Breve with some of their sugar-free syrups. Hazelnut and vanilla are popular additions.
6. Carburetor-style Drinks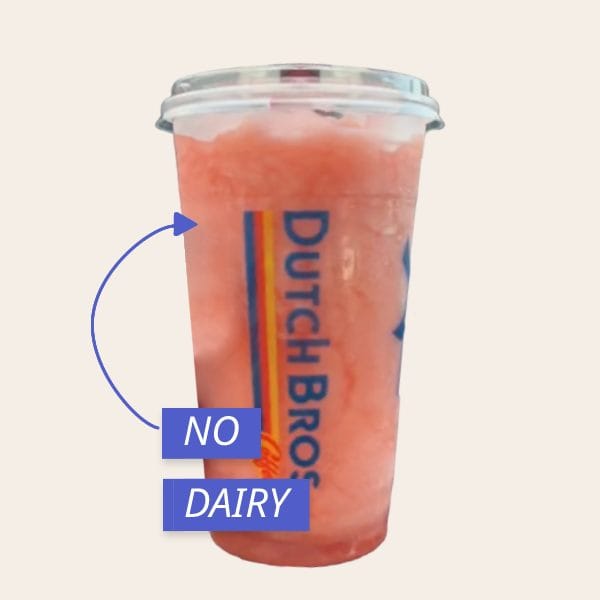 How It's Keto-Friendly:
A Carburetor-style drink at Dutch Bros is a blended frozen drink made by replacing some of the ingredients. For example, ditching their pre-made Freeze mix.
The Freeze mix contains dairy and sugar, so it doesn't bode well with your keto diet.
Notes:
Want to amp up the flavor? Ask your bro-ista for sugar-free fruit flavors with your carburetor-style drink.
7. Teas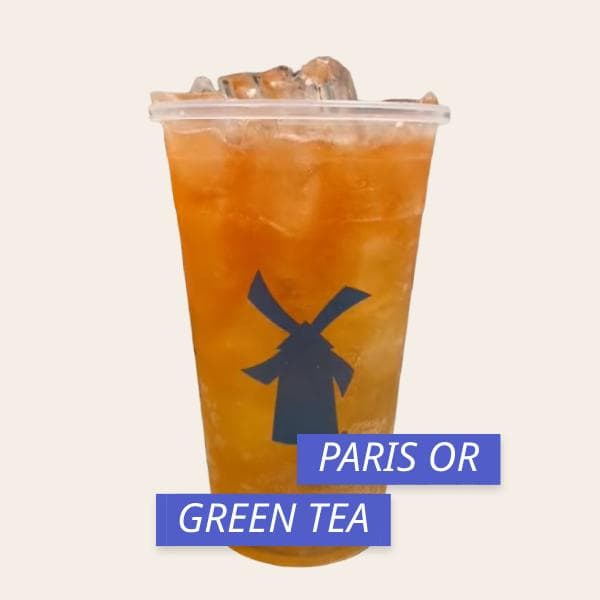 How It's Keto-Friendly:
Dutch Bros Paris tea or green tea are low-calorie and keto-friendly when having them on their own.
However, if you have a sweet tooth, you can add Truvia or Splenda for some sweetness, and the carb count will remain low.
Notes:
Beware, the Dutch Bros Chai is not keto-friendly. It contains a premix that combines milk and sugar.
8. Dutch Classics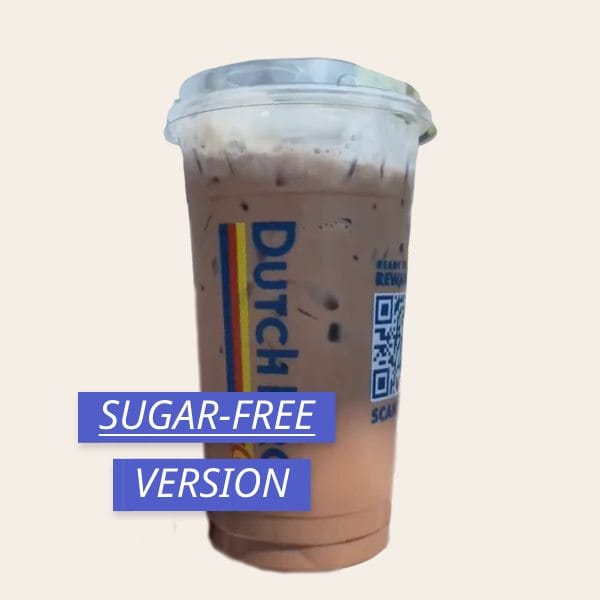 How It's Keto-Friendly:
All Dutch Bros classics can be made sugar-free with their sugar-free syrups. For example, a sugar-free Caramelizer is made with sugar-free chocolate sauce and caramel.
Notes:
The classics still contain carbs, most of them coming from milk. A single sugar-free classic drink can have around 10 g of carbs.
---
Dutch Bros Ingredient Staples
Want to make your own Dutch Bros coffee at home? We got you. Here are ingredients you probably need.
---
What Are Non-Keto Drinks To Avoid?
We can't fail to remember that the Dutch Bros keto drinks are a recent addition. They're best known for the unique sugary flavors and blended beverages full of add-ons.
Here's what to avoid when you're looking for keto drinks at Dutch Bros.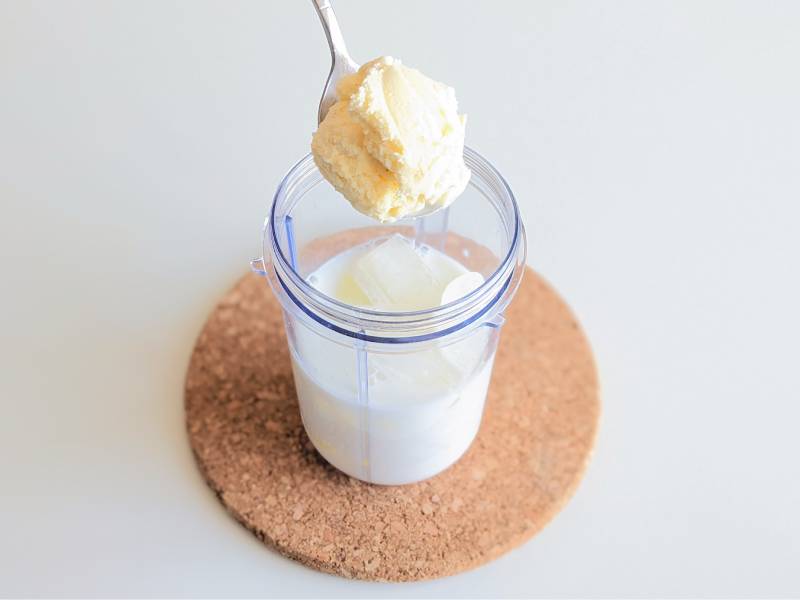 1. Dutch Frosts
The Dutch Frosts are basically an ice cream shake with an average of 120 calories.
As you might guess, most of the calories come from sugar and milk. As a result, they have a high carb content, surpassing your daily limit.
A Dutch Freeze is a better option if you're craving a keto-friendly blended drink.
2. Sodas & Rebels
Some of Dutch Bros Rebels and sodas can be made sugar-free. They carry sugar-free fruit flavors like coconut, raspberry, and strawberry. In fact, the Blue and Peach Rebel is already sugar-free.
However, that's not the case with the more complex flavors, as not all syrups have a sugar-free alternative.
One of them is the pomegranate syrup featured in the popular Shark Attack, OG Gummy Bear, and Palm Beach.
3. Smoothies
Most fruits don't have a place in the keto diet, so fruit smoothies are bypassed by default.
The Dutch Bros smoothies are made by blending Torani(2) real fruit smoothie concentrate mix with ice.
This pre-mix contains a high amount of carbs and added sugar.
4. Cocoa
Dutch Bros cocoa is a rich, creamy drink made with chocolate milk. It's impossible to craft a low-carb version and stay true to the original flavor.
Some flavors come with chocolate sauce topping adding to the already sky-high carb content.
---
Tips To Keep Your Drinks Keto-Friendly
If you're a keto veteran, you know all the shortcuts of making almost any drink keto-friendly. Newbies might have it harder.
If you're one of them, you'll benefit from our quick guide to ordering a keto-friendly (but still yummy!) drink at Dutch Bros.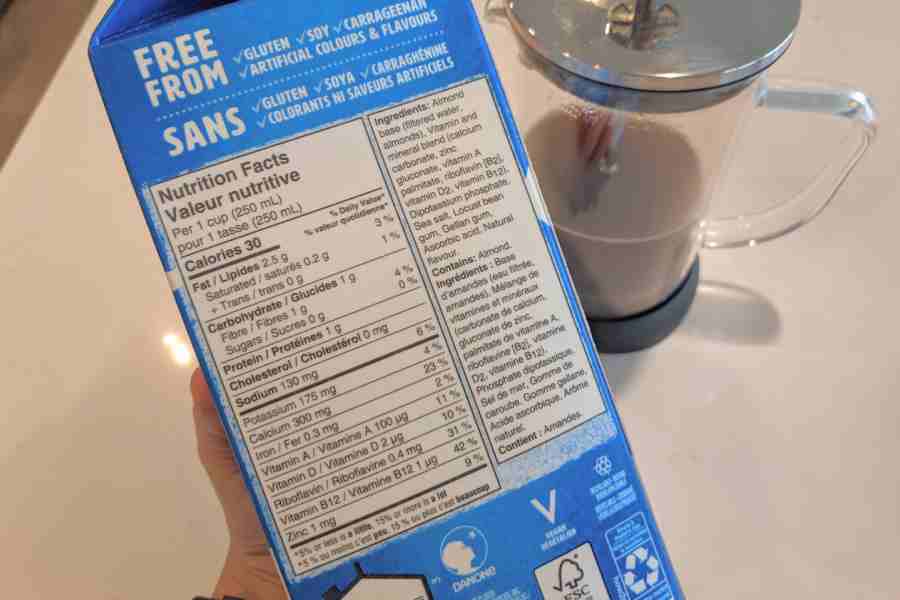 Skip milk and ask for these alternatives instead
Milk is not keto since it contains lactose – a milk sugar. Instead, go for half and half, which has a higher amount of fat and very low carbs.
Dutch Bros also carry almond and coconut milk which have a lower carb count.
Avoid oat milk since it's naturally high in carbs.
Opt for sugar-free flavors
Keto drink doesn't have to be a plain boring drink. Use the vast choice of sugar-free flavors at Dutch Bros to make your drink fun.
Or have a classic by switching the original syrups for sugar-free. Dutch Bros has over 10 different flavors: chocolate, caramel, vanilla, hazelnut, coconut, Irish cream, and even peppermint!
Is Dutch Bros sugar-free syrup keto?
Yes, most sugar-free syrups are keto and contain little to no calories. The only exception is the Irish Cream sugar-free syrup, with 1 gram of carbs per 2 tablespoons.
When in doubt, talk to your 'Bro-ista'
The baristas at Dutch Bros are called bro-istats and always offer a helping hand when you have doubts. They've probably had other keto customers, so they can even recommend a combo you've never thought of.
Ask what items of their menu they can customize to fit with your keto diet.
---
Summary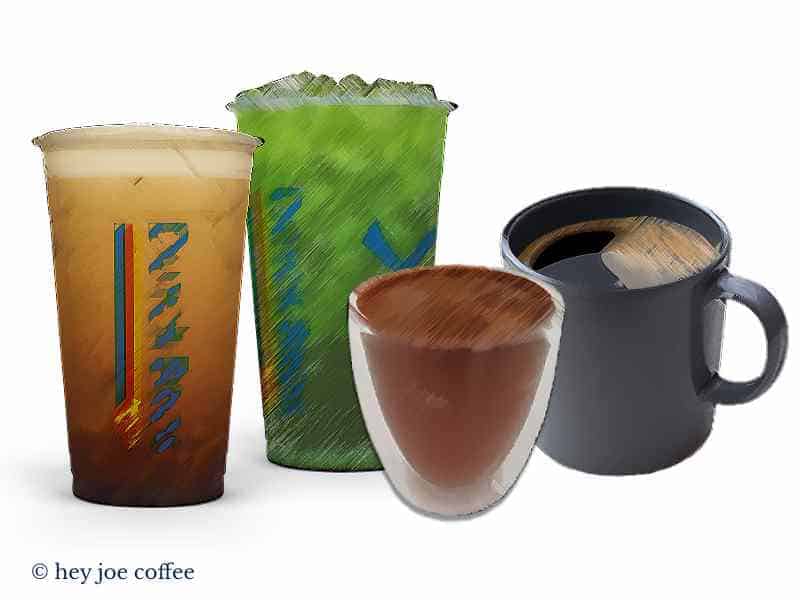 It might come as a surprise how many keto options you have at Dutch Bros- a chain known for their sugary goodness. They added the Dutch Bros keto drinks to the menu just recently. But you can still go the conventional way and have a plain black coffee like cold brew, Americano, or nitro.
Always check with the bro-ista when you're not sure if a drink is keto. The menu changes often, and it's best to do your own research before visiting.
TLDR; Dutch Bros Keto-Friendly Drinks
Other than the classic black coffee, Americano, Cold Brew, and Nitro Cold Brew, there are other flavored keto drinks at Dutch Bros. The Blue Rebel and Peach Rebel energy drinks, plain tea, and breve. If you want a keto blended drink, ask for a Carburetor, and they'll drop the milk and sugar pre-mix.