As soon as the temperatures drop by a few degrees, it's almost impossible to bypass the pumpkin-flavored drinks. This season, we're exploring the Dutch Bros pumpkin drinks.
You'd want to read this if you're eager to change your go-to pumpkin spice latte!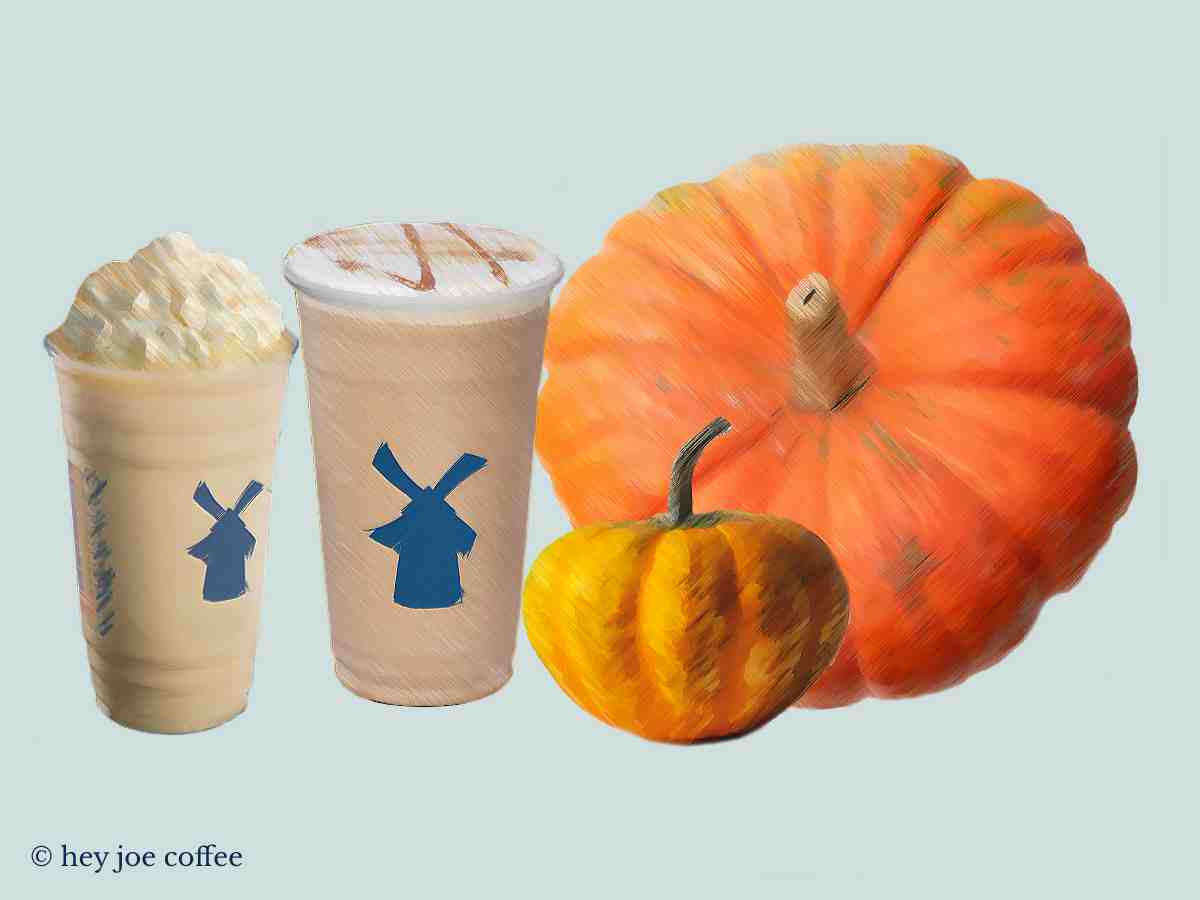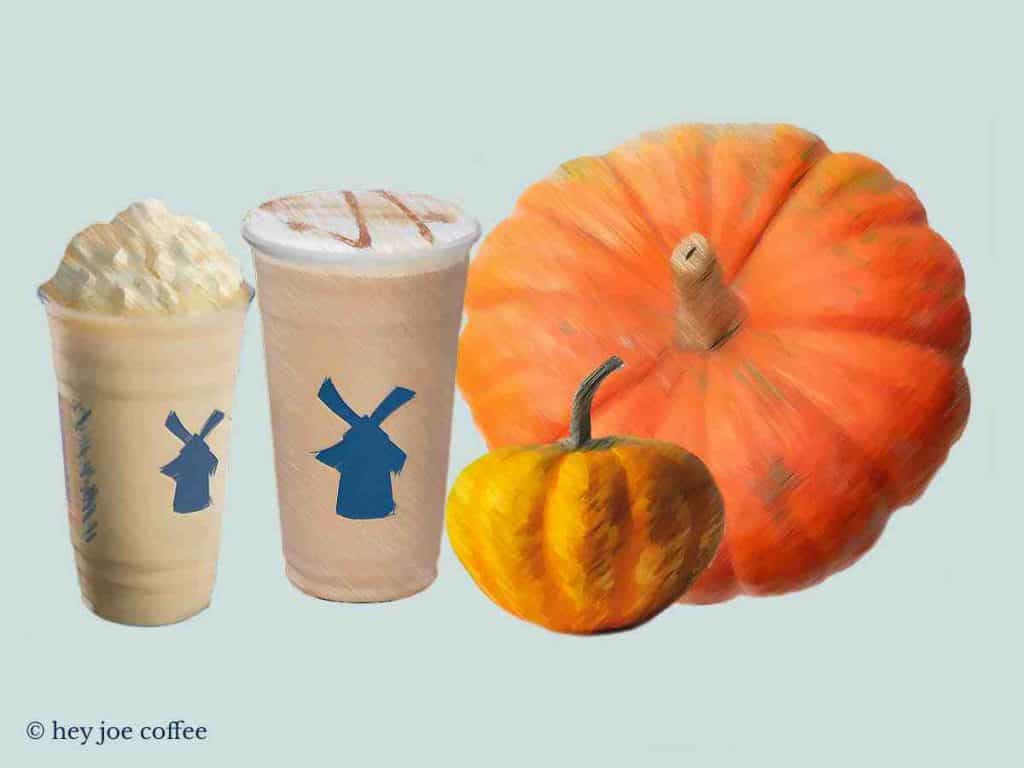 Topics Explored
2023 Dutch Bros Pumpkin Drink
Dutch Bros pumpkin drinks are beverages made with pumpkin flavoring. If you haven't had a chance to try them it's probably because they're only seasonally offered.
And yes, the Caramel Pumpkin Brulée has made it to the lineup of pumpkin drinks again at Dutch Bros this season!!! Sharing the limelight is the Pumpkin Pie Frost and Iced Sweater Weather Chai White Coffee.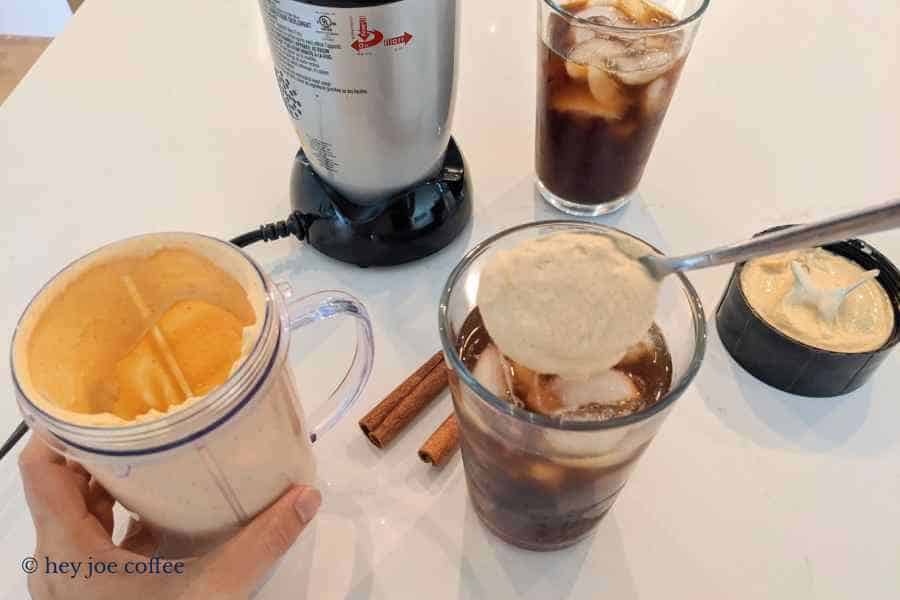 What makes Dutch Bros pumpkin drinks special is their assortment. Unlike other chains, Dutch Bros has unique drinks, and you're free to customize them as you like.
You don't have to stop at lattes; you can have your pumpkin drink frozen or made with cold brew!
---
Dutch Bros Pumpkin Drinks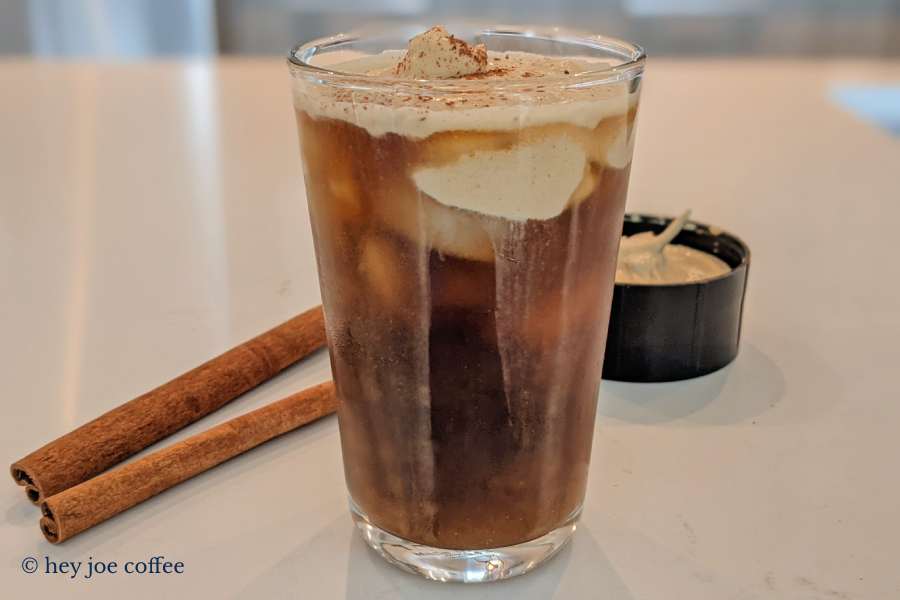 If you're invested in finding out which Dutch Bros pumpkin drinks are worth a try, we got you.
Below is our favorite pumpkin-infused drinks and they come hot, chilled, or blended!
1. Caramel Pumpkin Brulée Breve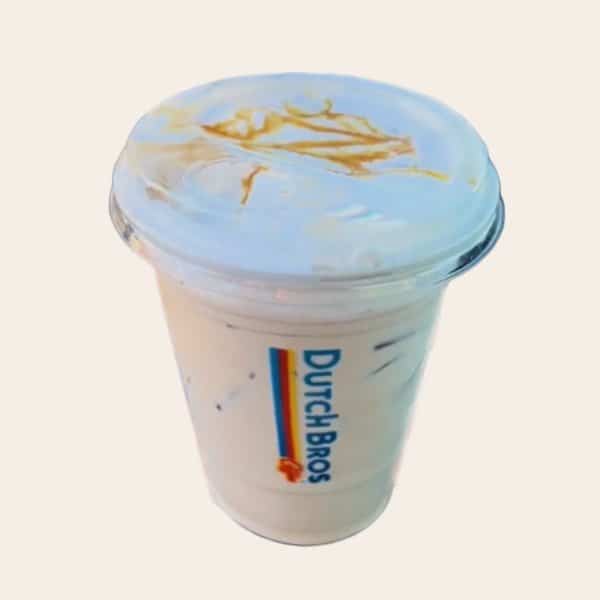 The Caramel Pumpkin Brulée Breve is an upgraded version of the classic pumpkin spice latte.(1) What makes this drink unique to us is the addition of salted caramel which complements the pumpkin flavor.
It's a controversial drink; some find the combination delicious and even better than the pumpkin spice latte from Starbucks, while others find the taste strange.
Ingredients:
Espresso
Half and half
Pumpkin sauce
Salted caramel syrup
Soft top
Raw sugar
2. Pumpkin Chai
The warming spices in the chai work well with the pumpkin flavor, so this combo doesn't come as a surprise. The iced version is not our favorite, so we'd recommend having it hot.
To order it, ask for vanilla pumpkin chai with whipped cream. Top the whip with a dash of cinnamon for an added kick of spice.
Ingredients:
Chai
Vanilla syrup
Pumpkin sauce
Whipped cream
Cinnamon sprinkles
3. Salted Caramel Pumpkin Cold Brew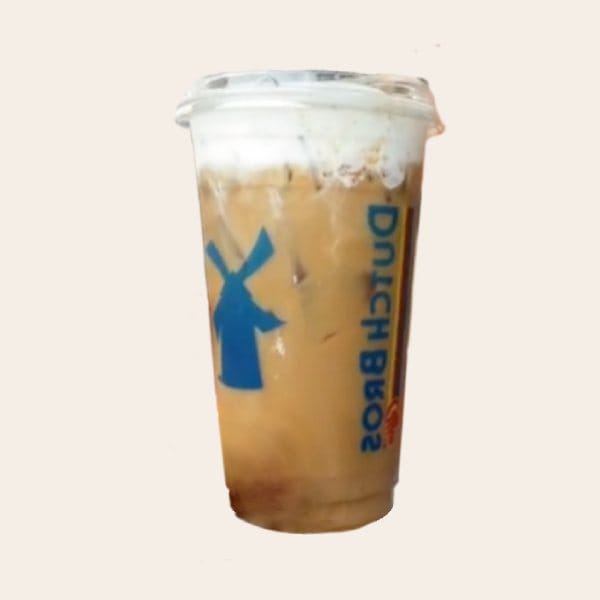 Dutch Bros pumpkin cold brew is another one of its kind to rival Starbucks and Dunkin's versions. It's essentially Dutch Bros Caramel Pumpkin Brulée Breve but in cold brew form.
We recommend getting it with the nitro cold brew if you want some extra creaminess to go with the cozy flavor.
Ingredients:
Cold brew
Pumpkin sauce
Soft top
Cinnamon sprinkles
4. Pumpkin Freeze
Pumpkin pie in a cup? Sign us in! If you're also queuing at the Dutch Bros drive-thru at the mention of this drink, ask for pumpkin pie freeze, but add white mocha.
Make it a real pie in a cup with the soft top with pumpkin drizzle. It's the perfect drink for the warmer autumn days.
Ingredients:
Ice blended coffee
Pumpkin sauce
White mocha sauce
Soft top
5. Pumpkin Snickerdoodle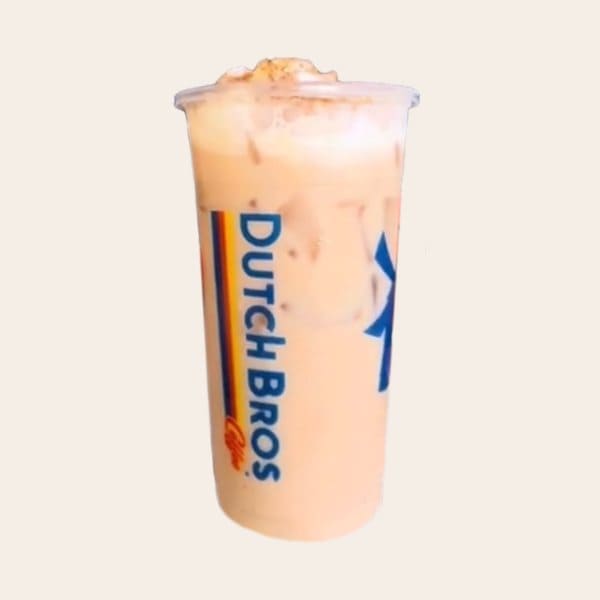 The pumpkin snickerdoodle quickly became viral in the fall of 2021, thanks to TikTok. To see what's behind the hyped drink, ask your bro-ista for a pumpkin snickerdoodle chai. You can have it iced, add caramel drizzle and caramel syrup for some extra sweetness.
The drink is lighter on the pumpkin flavor and heavier on the spice side.
Ingredients:
Chai
Pumpkin sauce
Snickerdoodle syrup
Caramel drizzle
6. Pumpkin Pie Frost
The pumpkin pie frost is the non-caffeinated version of the pumpkin pie freeze. It's great for kids who love the pumpkin flavor or for the days when you've gone overboard with your caffeine intake.
To make it even better, ask the bro-ista if they can make a pumpkin soft top. Then, add a caramel drizzle for a picture- and taste- perfect drink!
Ingredients:
Ice cream
Pumpkin sauce
White mocha sauce
Soft top
Caramel drizzle
---
Dutch Bros Pumpkin Drinks vs Starbucks
Why should – or shouldn't you skip Starbucks and go for Dutch Bros pumpkin drinks?
We've compared the two most similar drinks from both chains and listed our pros and cons below.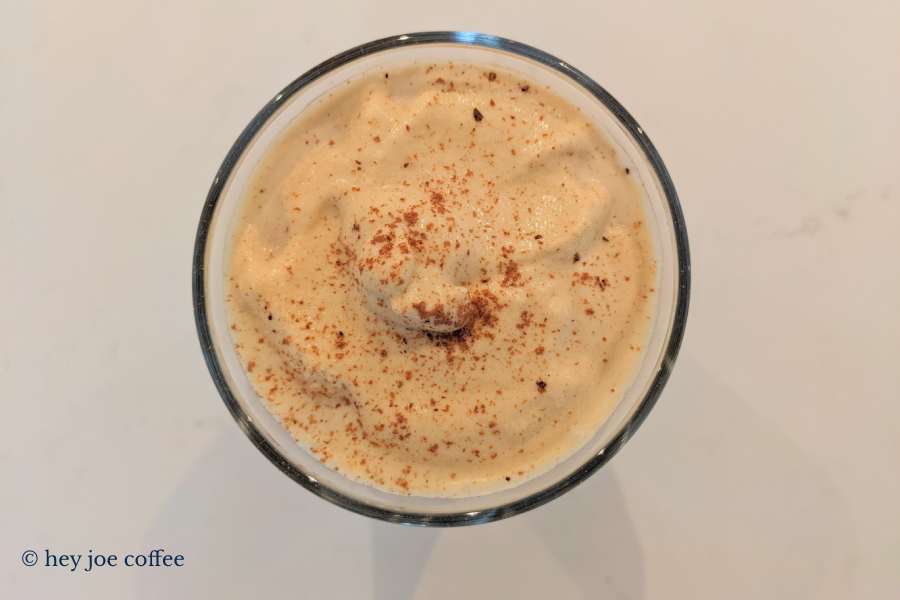 Pumpkin Spice Latte vs. Caramel Pumpkin Brulée Breve
The pumpkin taste is more noticeable in the Starbucks drink, while the Dutch Bros drink is more creamy and comforting. This is due to Dutch Bros using half and half instead of whole milk.
There's no clear winner; which one is better depends on the vibe you are after.
The difference between the PSL and the Caramel Pumpkin Brulée is that Starbucks uses real pumpkin purée, while Dutch Bros use pumpkin syrup and sauces.
Pumpkin Cream Cold Brew vs. Caramel Pumpkin Cold Brew
When taking the first sip of a Starbucks Pumpkin Cream cold brew, you can taste the autumnal flavor because of the pumpkin cream on top. However, the pumpkin flavor doesn't carry throughout the drink.
On the other hand, the soft top in Dutch Bros Caramel Pumpkin cold brew is not pumpkin flavored, but the drink still packs an intense pumpkin flavor. This is because Dutch Bros mixes pumpkin flavoring into the cold brew.
---
Summary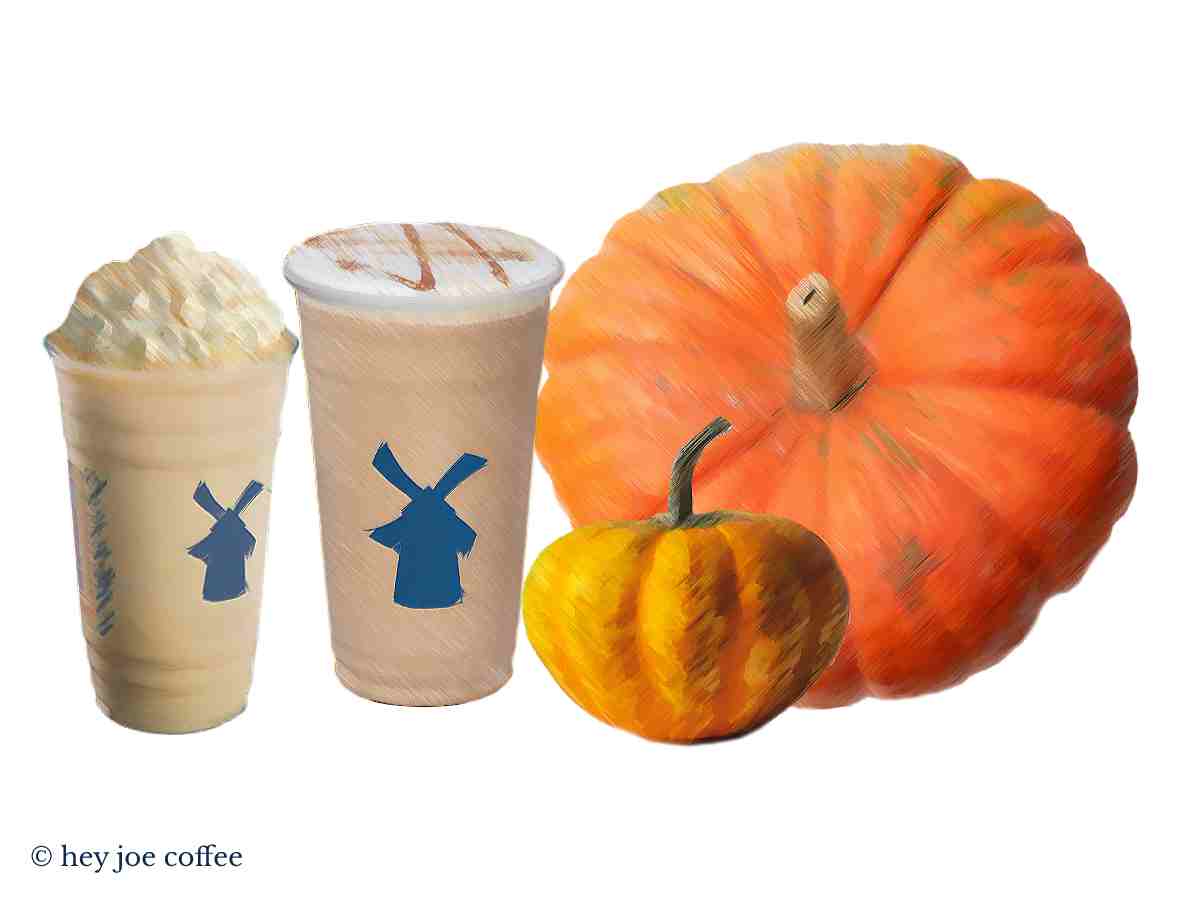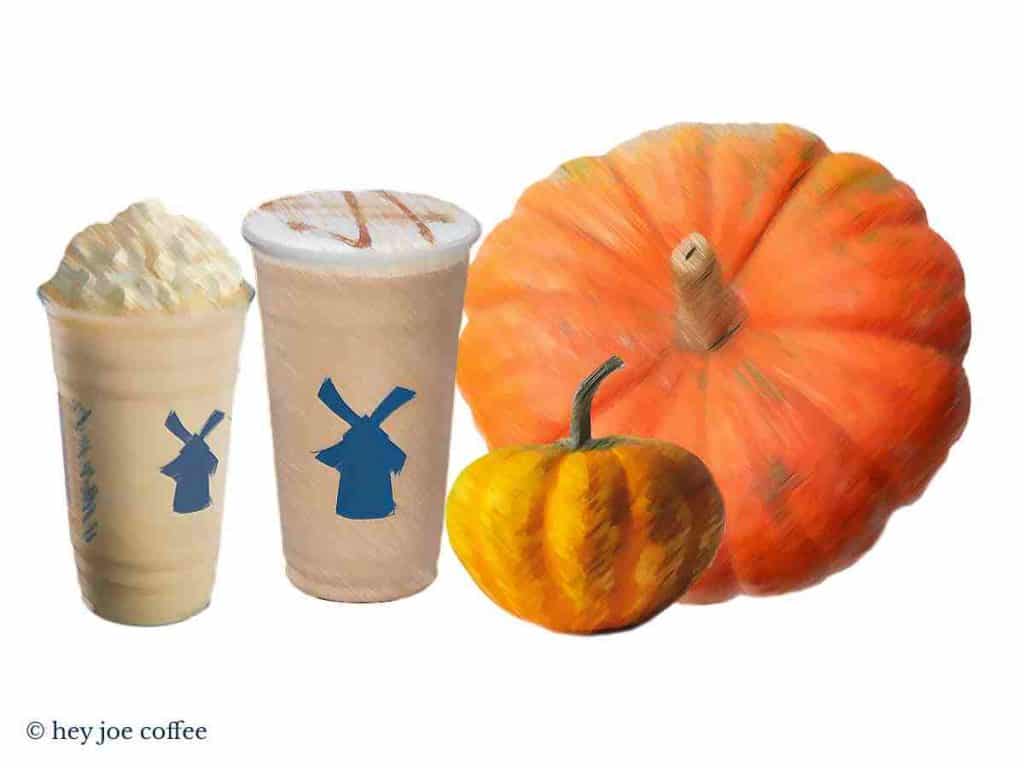 Love them or hate them, pumpkin drinks are the first sign of the season change. Although Starbucks is the first chain to introduce the pumpkin spice latte, Dutch Bros pumpkin drinks are not to be underestimated.
Dutch Bros uses pumpkin flavor syrups and sauces in combinations with caramel that make the ultimate cozy drinks.
---
More Questions
Does Dutch Bros have pumpkin drinks?
At the time of writing, Dutch Bros still haven't announced the 2022 fall drinks. However, it's safe to say there will be seasonal and pumpkin-flavored drinks available, as this has been the case for the past few years.
Does Dutch Bros have pumpkin cold foam?
Dutch Bros doesn't have pumpkin cold foam, but they have soft tops. While they're similar to Starbucks pumpkin foam, the soft tops are not pumpkin flavored.
We're hopeful that a pumpkin cold foam will be introduced by Dutch Bros this fall.
Does Dutch Bros pumpkin pie have caffeine?
At Dutch Bros, you can have the pumpkin pie flavor in caffeinated or decaffeinated drinks.

For a warm drink with no caffeine, ask for a decaf breve with pumpkin pie flavor. For a cold drink, ask for a frost with pumpkin pie.
Verified Sources
Wondering where your info comes from? We totally understand. Hey Joe only obtains our information from reputable sources. Contents from this article are sourced from the following publications: