Omitting the whipped cream on top of an iced coffee is rarely on my list of preferences. But Dutch Bros soft top makes it even harder to skip the added calories!
(Heads Up. Our posts may contain affiliate links. As an Amazon Associate I earn from qualifying purchases.)
The popular coffee chain tops their drinks with foamy, silky yet marshmallow-like cream that takes them on another level. It's more satisfactory than whipped cream, and yes, I even have the recipe for it!
– or keep scrolling so you don't miss all the goods 🙂 –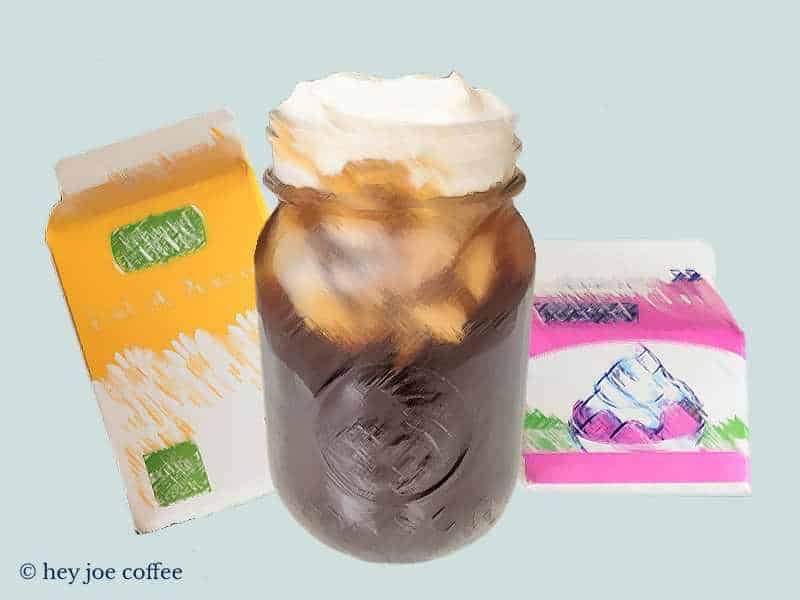 Topics Explored
Dutch Bros Soft Top
Dutch Bros soft top is a topping used as the final step in their beverages. It adds a creamy texture to any drink: iced coffees, lattes, or even sodas.
The soft top is already included in many drinks, but you can always ask for it as an extra topping. It's sweet, and some customers feel it tastes like marshmallow.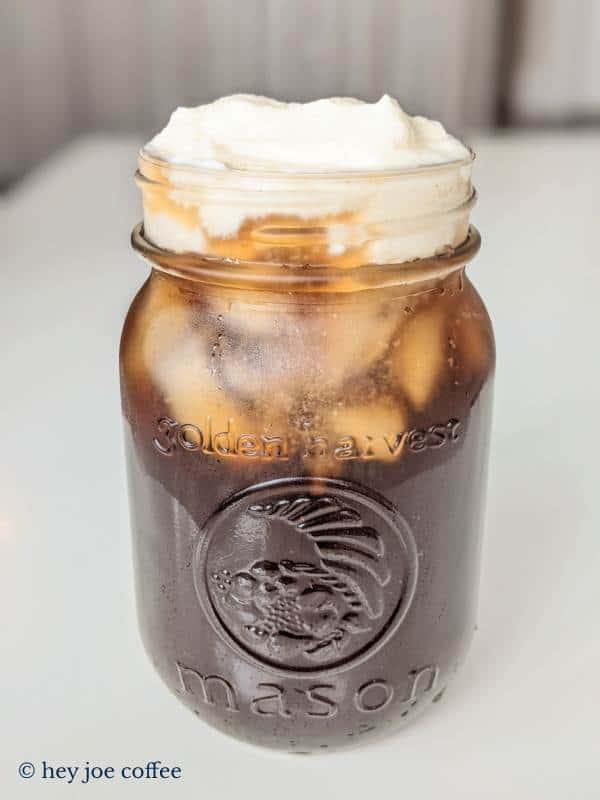 What is in it?
Dutch Bros describe the soft top as whipped buttermilk, but we know there's more than that, right?
It also includes hydrogenated oil, cream, corn syrup, guar, and locust bean gum(1) for that marshmallow feel.
If you are making it at home like me, you can skip a lot of these ingredients. Some of them are added just to extend the product's shelf life.
Is the soft top sweet?
Dutch Bros soft top is lightly sweet on its own, but the sweetness is not overpowering. It won't drastically change the taste of the base drink.

The initial use of the soft top is to add creaminess and texture to any drink. But if you want it sweeter, you can mix it with some flavor syrup.
Dietary Notes
A regular serving of soft top contains 50 calories and 2 grams of sugar. It's not a low-calorie option, especially when adding the drink's calories.
It's gluten-free, but it's not vegan as it contains dairy. The soft top can fit your keto diet depending on how low you're keeping your carb count.
---
Pumpkin Soft Top?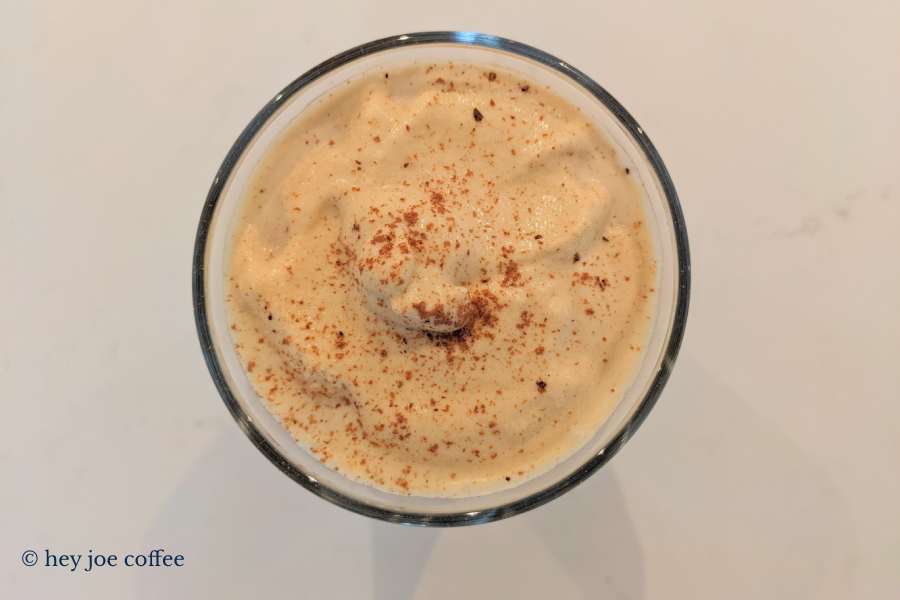 Pumpkin soft top is not available on the standard Dutch Bros menu.
However, you can always ask the bro-ista if they can make it by drizzling pumpkin syrup over soft top.
You can also make your own pumpkin soft top by adding pumpkin syrup to the recipe below.
---
Where Can You Buy Soft Top?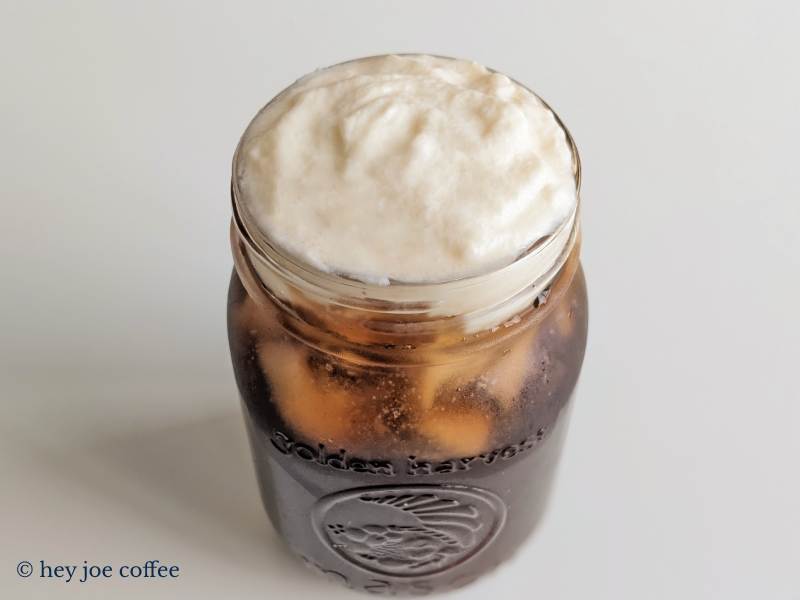 If you don't feel like making a soft top, you can purchase the same one Dutch Bros uses.
It's called Rich's On Top, it's ready to pour, and you can find it on Amazon in a box of 12. However, the price is a little steep.
Another alternative is the Reddi Wip barista series, but it doesn't have the same consistency.
Can you buy soft top from Starbucks?
Starbucks doesn't have a soft top. Instead, they offer cold foam and sweet foam as topping to their drinks.
If you really need your fix, sweet foam is closer to the taste of the soft top.
Sweet foam's consistency is lighter and softer, unlike the soft top, which is thicker and marshmallow-like.
---
Dutch Bros Soft Top Recipe (Copycat)
You don't need to drive to Dutch Bros to taste this popular add-on. I have a foolproof soft top recipe that you can make even a day in advance.
Invite your friends over and impress them with your new barista skills!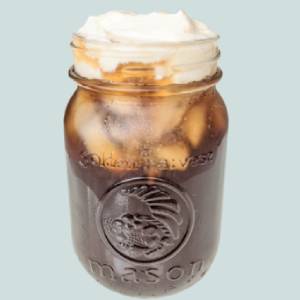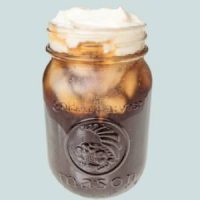 Dutch Bros Soft Top Recipe (Copycat)
Yield:
3/4 cup (or 3 soft tops)
Stop your hunt for Dutch Bros soft top recipe and try this one out pronto! It's so delicious you won't be able to stop snacking on it!
Ingredients
Buttermilk: 2 tbsp*
Heavy Cream: ½ cup
Icing Sugar: 2 tbsp
Gelatin: ¼ tsp
Water: 2 tsp
Instructions
Chill a mixing bowl in freezer for at least 10 minutes. Separately, pour gelatin powder and cold water into a microwave-safe bowl. Stir to combine and let it sit for 5 minutes until it gels.
Pour the heavy cream and buttermilk in the previously chilled bowl. Get your mixer but whip on medium speed until it starts to solidify.
Now add the icing sugar, vanilla extract, and whip to incorporate them. But be careful not to over whip. The texture should be a little loose.
Take your bowl with thickened gelatin and microwave it for 5 to 10 seconds until it's completely liquid. Now, add it into the mixing bowl and whip until you get medium peaks.
Pour some of the soft top over your favorite beverage and enjoy. Store the excess in an airtight container in the fridge, and it will be good for up to 3 days.
Notes
If you are not a fan of the tangy taste, you can skip the buttermilk.
Soft Top Recipe: Items You Need
If you're too lazy to make your own, you can purchase this soft top directly!
---
Final Words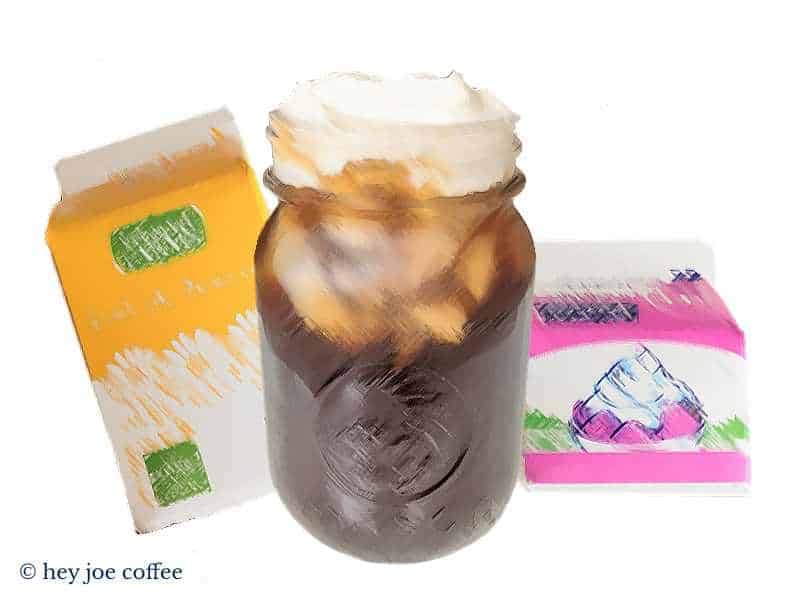 My Dutch Bros soft top recipe may not be 100% like the original but it does come close. If you're still craving creaminess in your drink, we suggest trying it out.
It's pillowy, delicious, doesn't fall apart, and holds well in the fridge for a couple of days.
And of course, it's made with all-natural ingredients in the comfort of your home; what could possibly beat that!
---
Verified Sources
Wondering where your info comes from? We totally understand. Hey Joe only obtains our information from reputable sources. Contents from this article are sourced from the following publications: