Do you love the Starbucks skinny chai tea latte? If so, you're in luck! I'm going to share with you my favorite recipe for making it at home.
It'll be just as delicious as the one from Starbucks, and a lot cheaper too.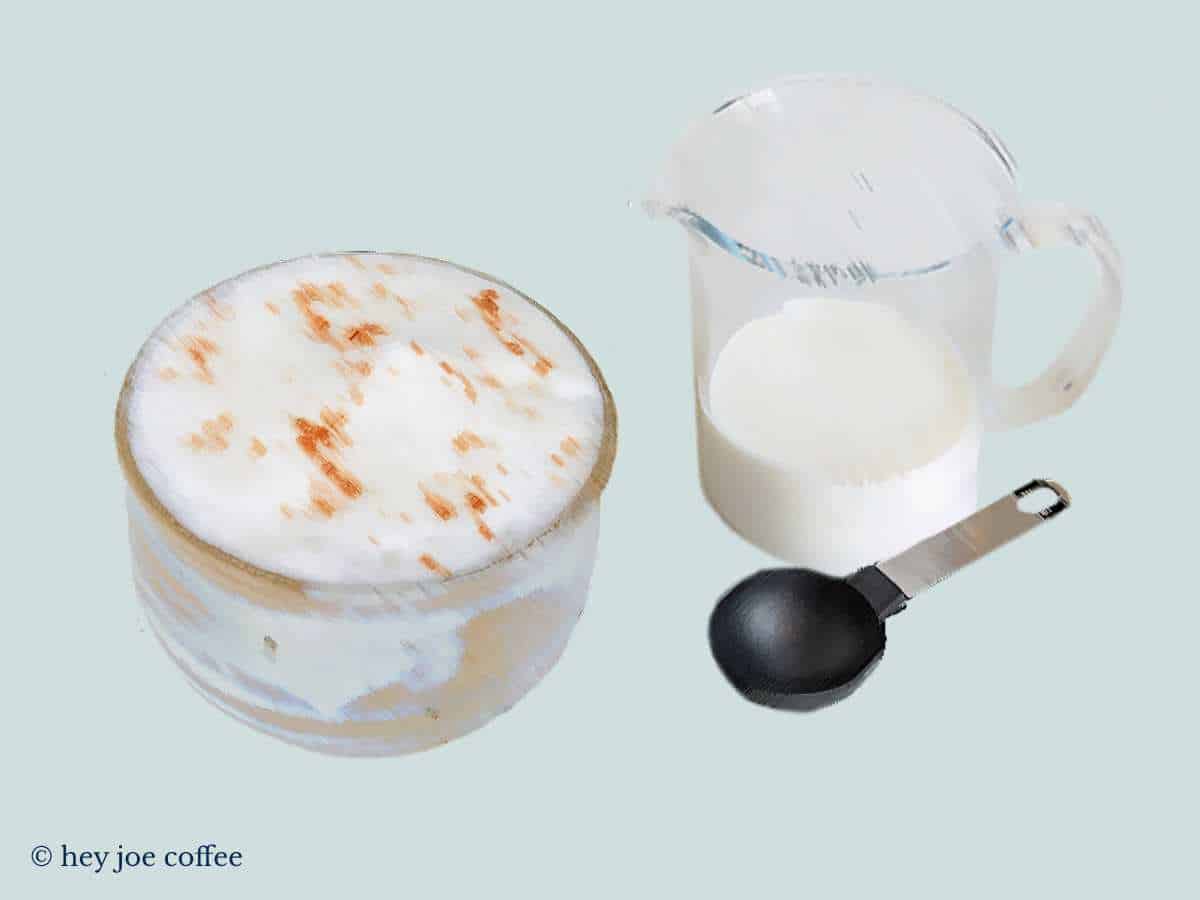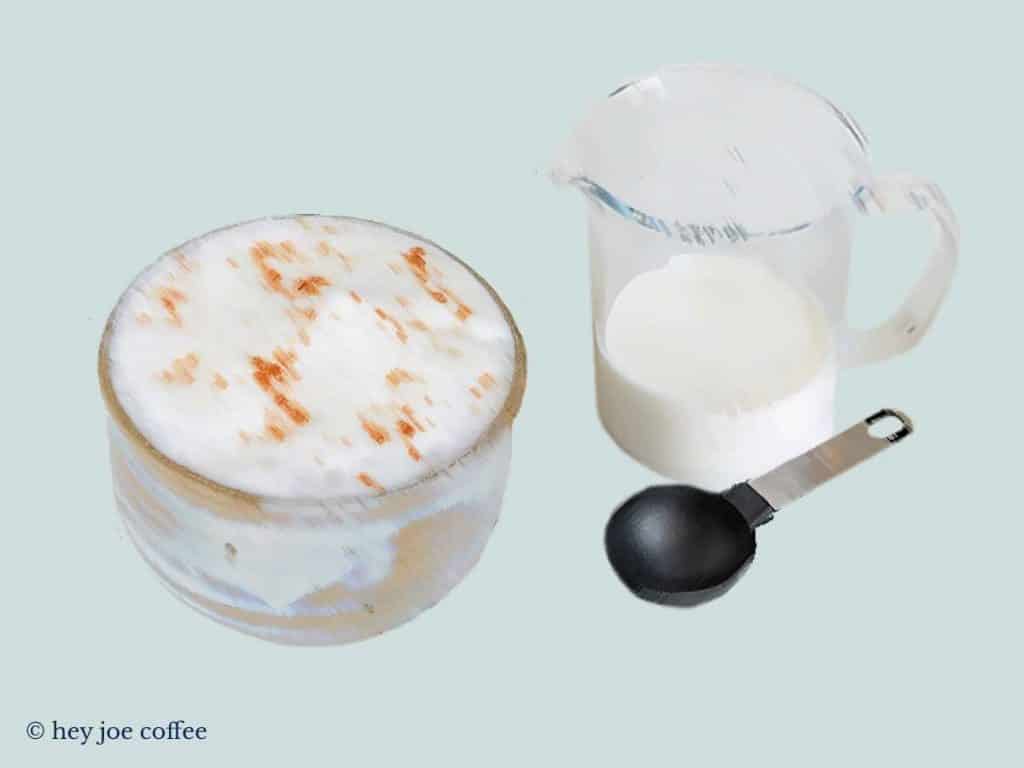 Topics Explored
What Is A Chai Tea Latte?
Chai tea lattes are a blend of black tea and spices, typically including cinnamon, cardamom, cloves, and ginger.
They are made with milk or a plant-based alternative, like almond milk and can be sweetened.
I personally think that chai tea lattes are just perfect 'sweater weather drink' because it's so comforting on a cold day.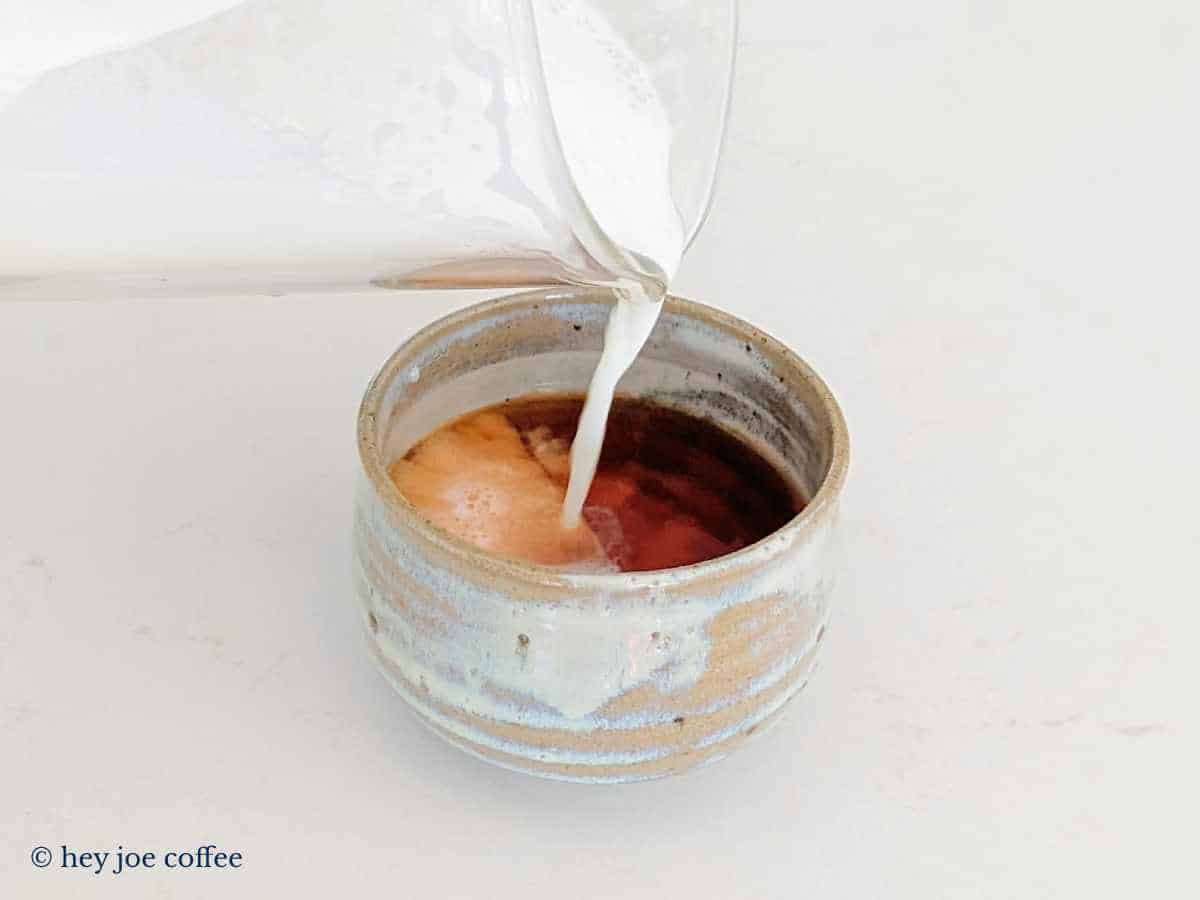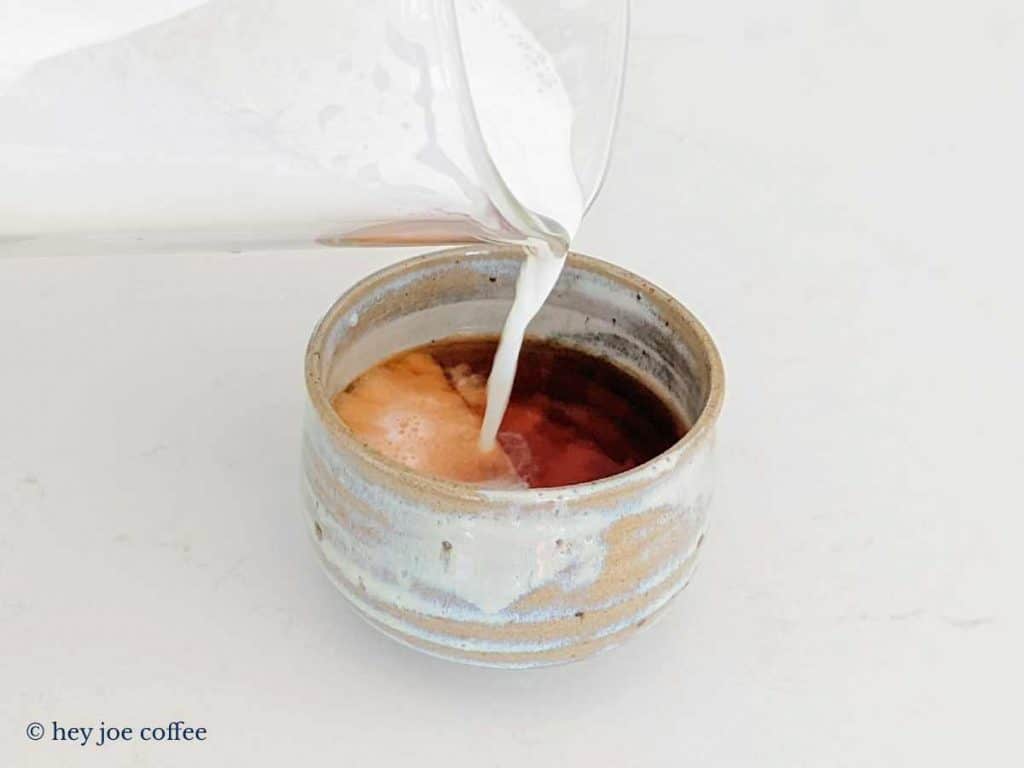 To create different flavors, you can customize the chai tea latte with a few small changes. One of my favorite variation is the Dirty Chai, where espresso shots are added into a regular chai latte.
Another unique spin on the beverage is created with amaretto to make a chai latte cocktail. (1)
What Skinny Chai Tea Latte At Starbucks?
The Skinny Chai Tea Latte is a variation on the classic drink.
It contains the same ingredients as a regular chai tea latte with one difference. It's made with non-fat milk as opposed to 2% milk.
This variation has fewer calories than a regular chai tea latte, earning it the 'skinny' moniker.
---
How To Order Skinny Chai Tea Latte At Starbucks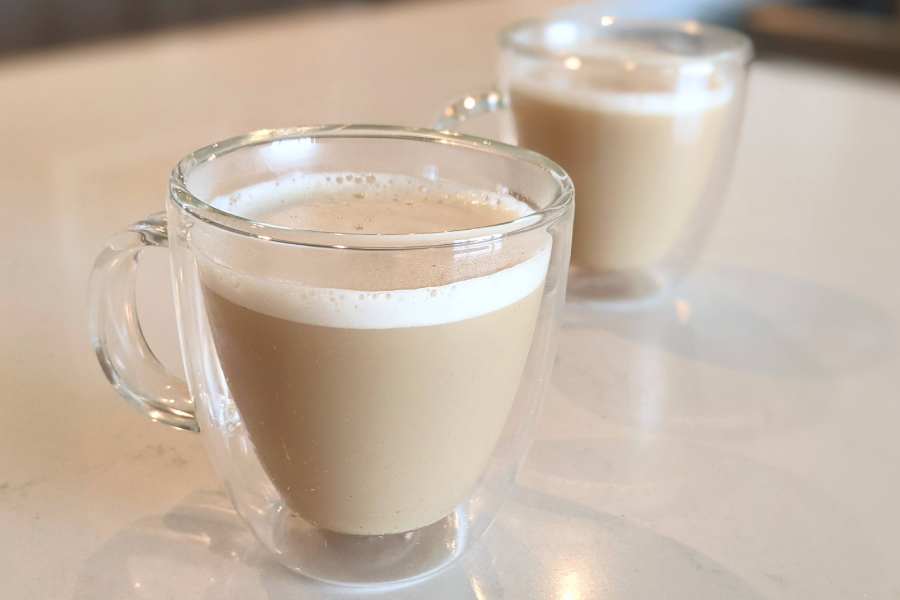 Your Starbucks Barista should know what a Skinny Chai Tea Latte is, but if they are unsure, here is what I do to order mine:
Ask for a chai tea latte, either iced or hot
Swap regular milk for non-fat milk
Ask for sugar-free vanilla syrup instead of regular syrup (optional)
---
Skinny Chai Tea Latte vs. Regular Chai Latte
You're missing something delicious if you've never had a Starbucks Skinny Chai Tea Latte.
The flavor of this beverage will have your mouth watering from the first sip, and it's perfect as an afternoon pick me up or if you're feeling tired.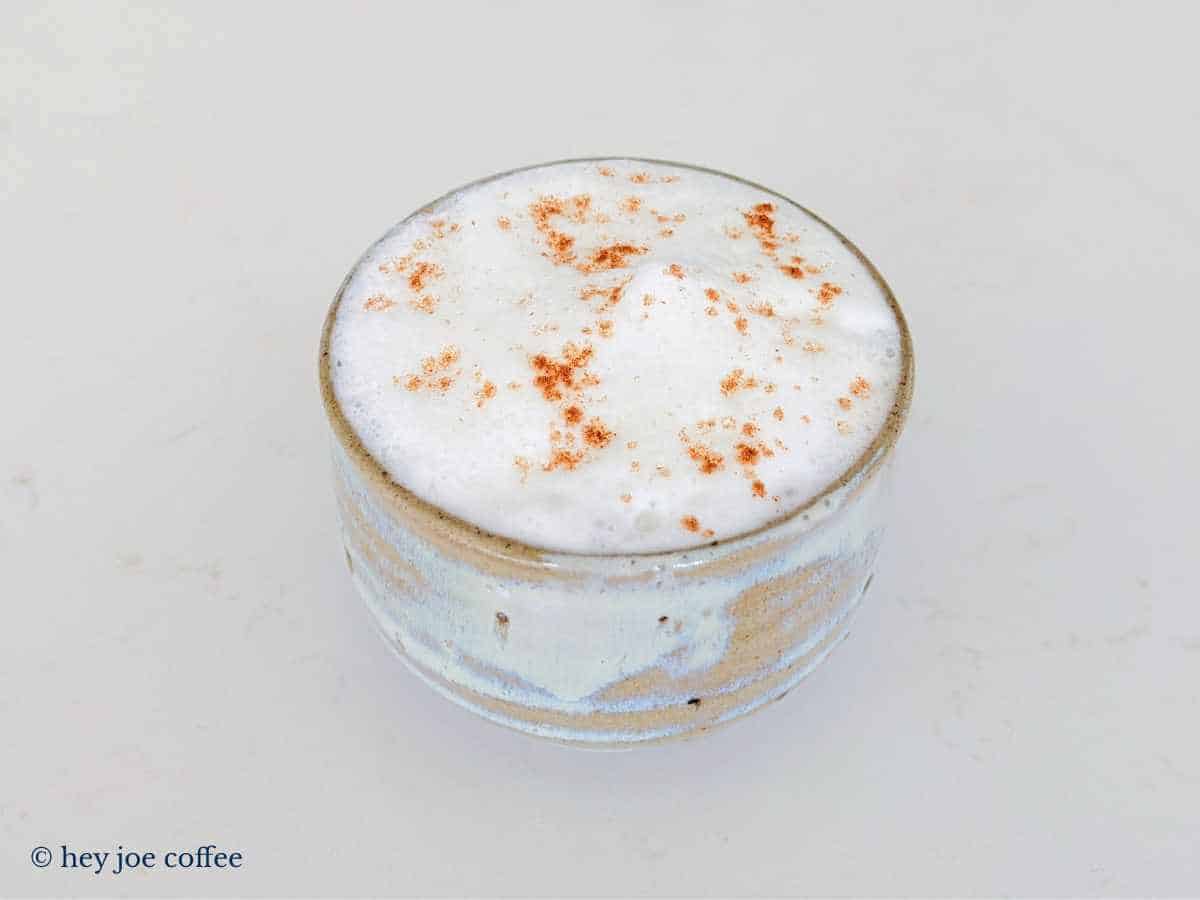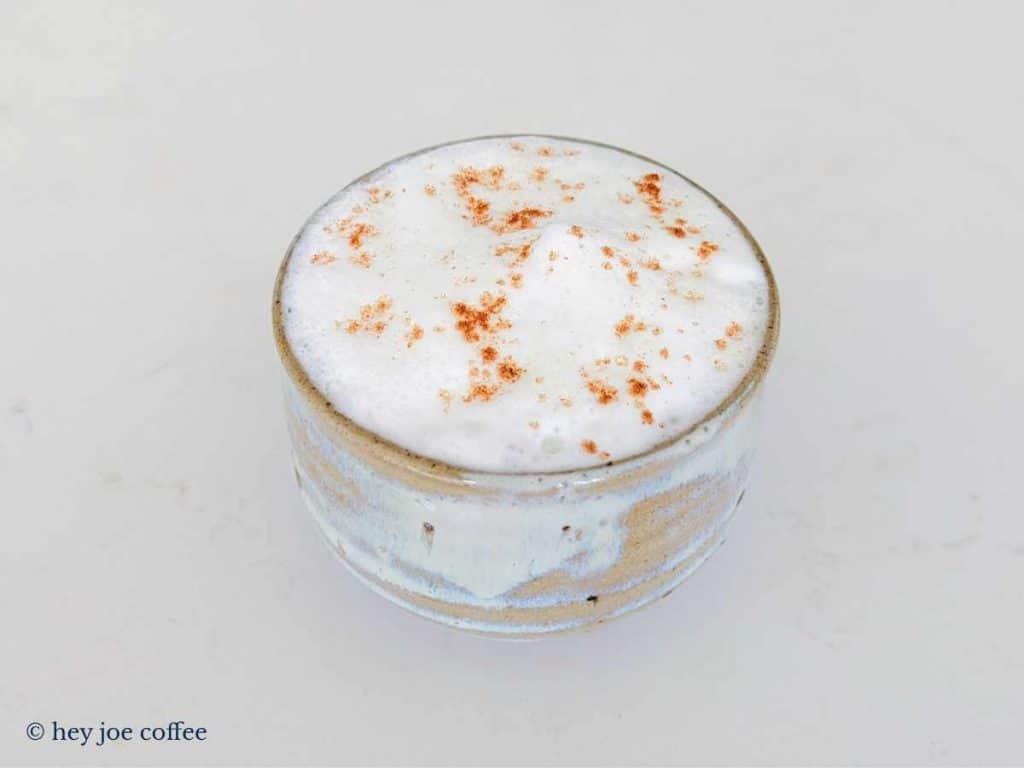 1. Flavor
The Skinny Chai Latte is a lightly sweetened drink. It's perfect for those like me who want to cut down on the fat but still enjoy spicy chai flavors.
A regular chai latte tastes richer and creamier due to the milk type. If you're feeling indulgent, this is the version for you.
2. Appearance
The Skinny Chai Tea Latte looks like the regular version except it's made with non-fat milk!
My partner and I agree that you can't distinguish both beverages with the naked eye.
You can always ask the barista for additional toppings like caramel or mocha drizzle. Or, you can finish off your chai latte with cinnamon or nutmeg to give it a healthy flair too.
3. Calories
A Skinny Chai Latte has around 120 calories when made with non-fat milk.
The standard Starbucks version of this drink contains chai tea concentrate and 2% milk, which add to about 190 calories.
---
How To Make Your Skinny Chai Tea Latte Skinnier
You can make your beloved chai tea latte skinnier by using lower-fat milk and skipping the whipped cream.
It won't taste the same, but it'll come close—and you won't feel so stuffed when you are finished drinking it.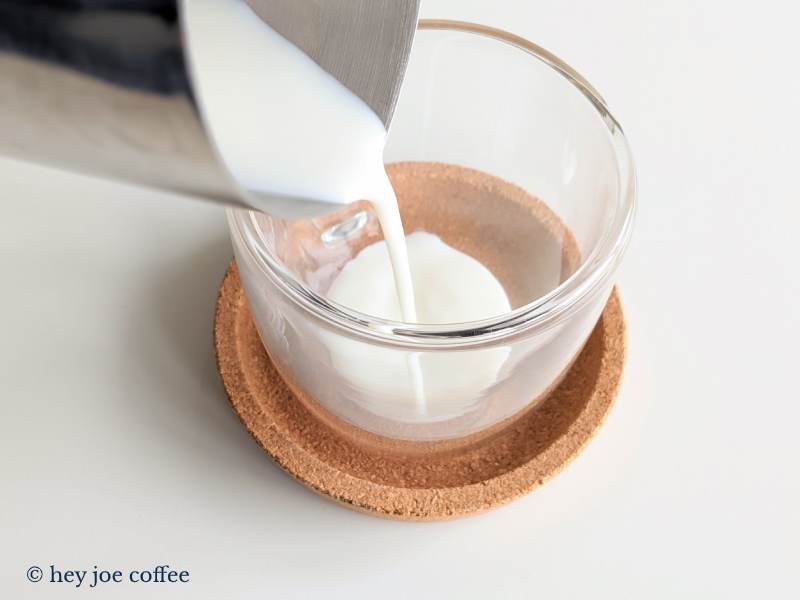 Use Plant Milk
If you are looking for a way to cut back on your calorie past the non-fat milk, try replacing it with almond or hemp milk.
Use Sugar-Free Syrup
Syrups are one of the biggest calorie culprits. But going sugar free doesn't mean your drinks need to be bland.
Skip Add-Ons
Whipped cream and cold foam are admittedly a nice addition to any drink. However, they can also increase your beverage's calorie count.
If you're looking for more unique flavors, try sneaking in some nutmeg or cinnamon.
These spices will make you think sweet without any added sugar, making it a guilt-free treat.
---
Skinny Chai Tea Latte Recipe (Starbucks Copycat)
The Starbucks Skinny Chai Tea Latte is a fun and easy recipe to make at home.
The ingredients are also simple enough to find and do not require much hunting.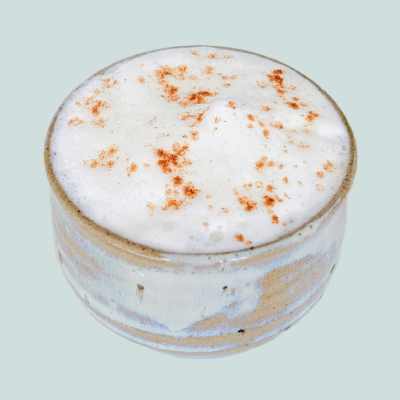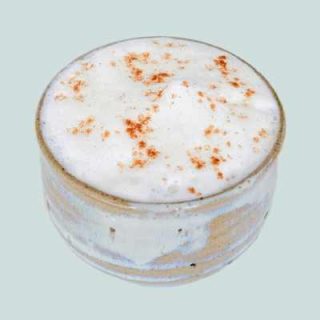 'Very' Skinny Starbucks Chai Tea Latte
Yield:
1 serving (~12 oz)
This Starbucks Skinny Chai Tea Latte recipe is perfect for tea drinkers, looking for something comforting without the calories
Ingredients
Non-Fat Milk: 1 cup
Chai Tea: 2 tea bags (or 2 tbsp loose leaves)
Water: ½ cup
Sugar-Free Syrup*: 2 tbsp
Instructions
Boil a ½ cup of water in a small pot and steep chai tea. Allow it to steep for 5 minutes to concentrate flavor. Remove the bags and dispose of them.
Add sugar-free vanilla syrup** to the chai tea. Stir well to mix the two ingredients to complete the chai concentrate.
While the chai concentrate takes its shape, heat 1 cup of milk in a saucepan until it starts simmering.
Now it's time to froth the milk. Use a handheld frother if you have one handy. Otherwise you can always use a french press or mason jar (shake vigorously).
To make your chai tea latte, pour milk into the chai concentrate slowly and steadily. Then, stir it well until the concentrate is fully dissolved.
Sprinkle some cinnamon powder on top of the foam and enjoy.
Notes
* Sugar-free vanilla syrup is available to purchase online and even in some Starbucks stores.
** You can use any amount of syrup to your liking. If you typically prefer drinks with less sweetness, start by using only 1 teaspoon and add more as needed.
***The recipe above is for 1 cup (8 ounces). If you like your drinks in more quantity, take 1 ½ cups of water and adjust other ingredients accordingly.
---
Summary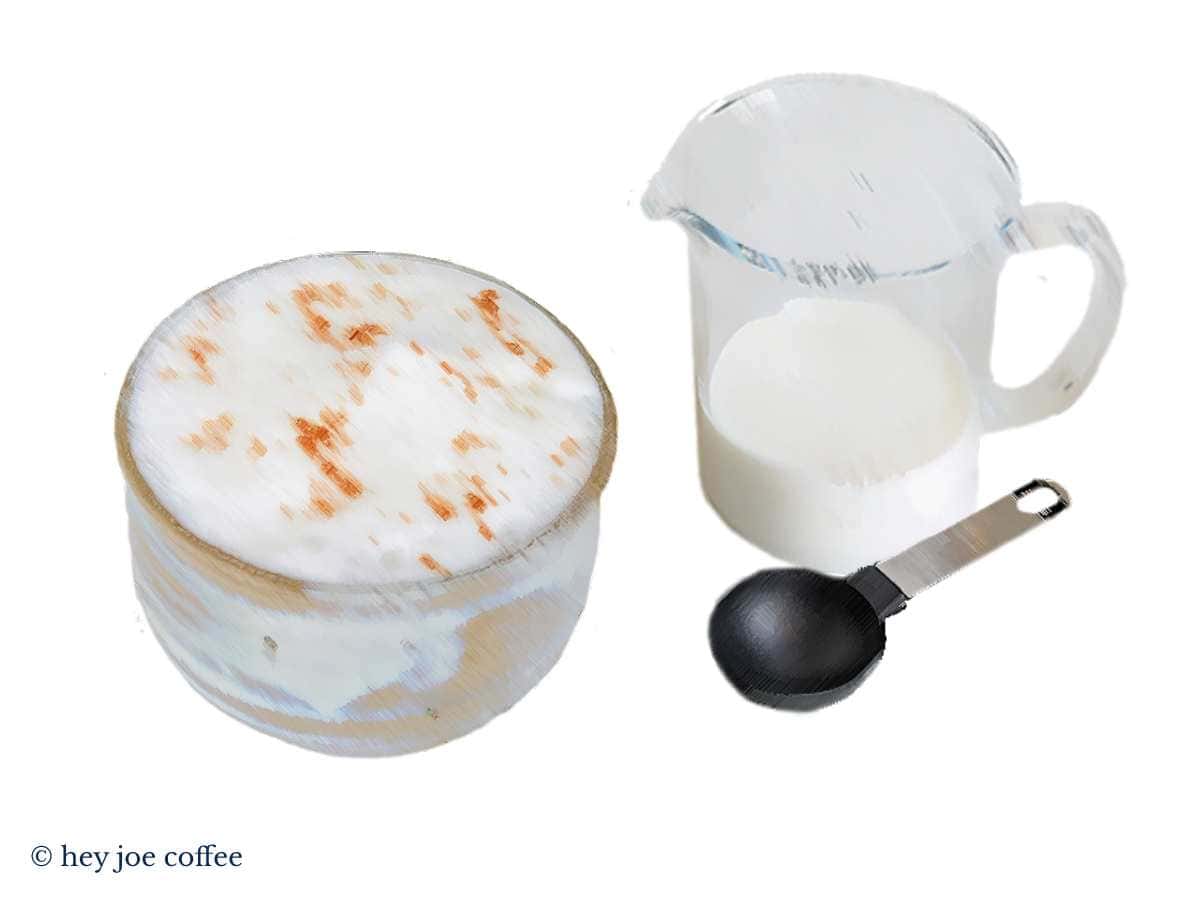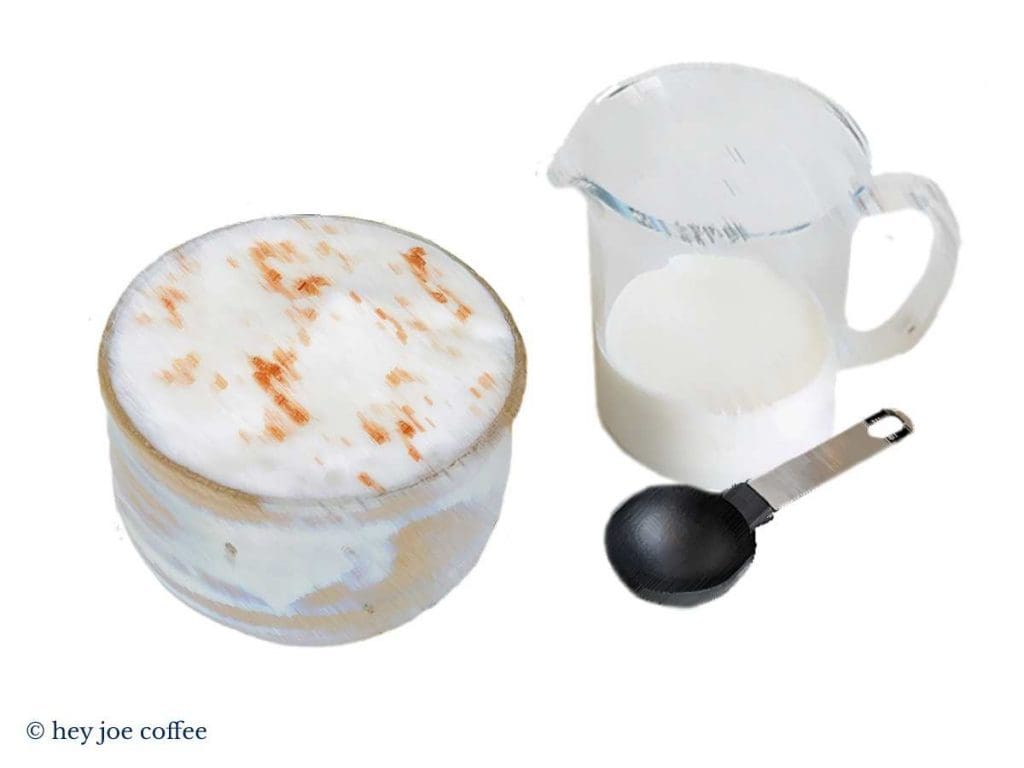 The skinny chai tea latte is a delicious, comforting beverage perfect for any time of the day.
It is ideal for people looking for a sweet tasting, spiced treat without all the extra calories. 
---
FAQs
Does Starbucks have a skinny chai tea latte?
With the less sweet chai concentrate discontinued by Starbucks, it is no longer available. But you can ask the barista to swap 2% milk with non-fat milk. 

If you have a little extra time, ask your barista to brew your skinny chai tea latte using Teavana tea bags and steamed non-fat milk.
What is in a Starbucks Skinny Chai Tea Latte?
The skinny chai tea latte contains non-fat milk, water, and chai tea concentrate. This concentrate is an infusion of black tea, ginger, cardamom, black pepper, cloves, cinnamon, star anise, and other natural flavors. 

Other ingredients of your choice can be added for extra sweetness and flavors.
Is there a sugar-free chai tea latte?
Starbucks uses chai tea concentrate, a sugar-based syrup, to make their lattes. Ask the barista if they can craft you a version using chai tea bags instead, allowing you to control the amount of sugar used.  

However, if you are looking for a healthier alternative, you should consider making your own at home with our recipe.
Verified Sources
Wondering where your info comes from? We totally understand. Hey Joe only obtains our information from reputable sources. Contents from this article are sourced from the following publications:
Oregon Chai: https://oregonchai.com/recipes/cocktails/