This is our new favorite caramel mocha! If you are sick and tired of your basic mocha and ready to take it to the next level, our copycat Dutch Bros Caramelizer recipe won't disappoint.
The Caramelizer is a delicious beverage that will have you feeling like a million dollars from the first sip. Don't believe us? Keep reading!
– or scroll so you don't miss all the goods 🙂 –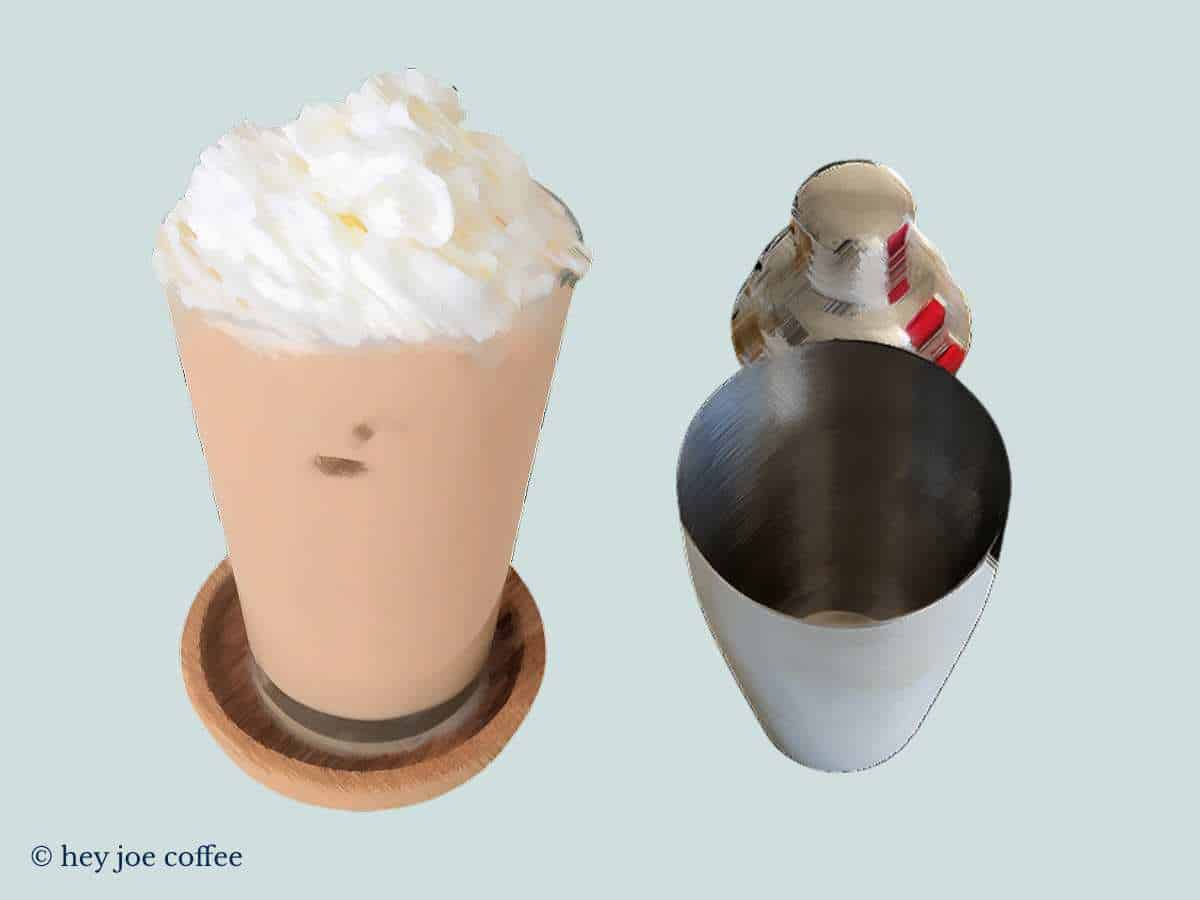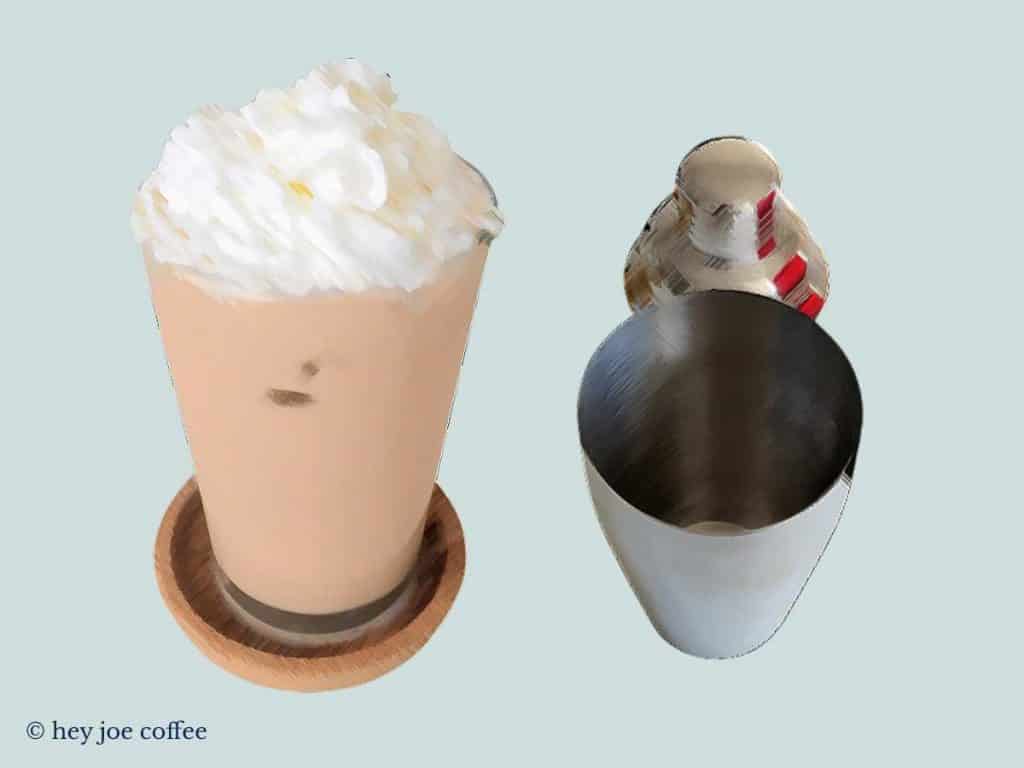 Topics Explored
The Dutch Bros Caramelizer
The Dutch Bros Caramelizer is a caramel mocha and a popular Dutch Bros beverage.
Dutch Bros' mocha is pretty rich on its own. When paired with caramel, it becomes a rather decadent beverage. The mocha itself is built with bold espresso and chocolate milk while having whipped cream on top for a fluffy finishing touch.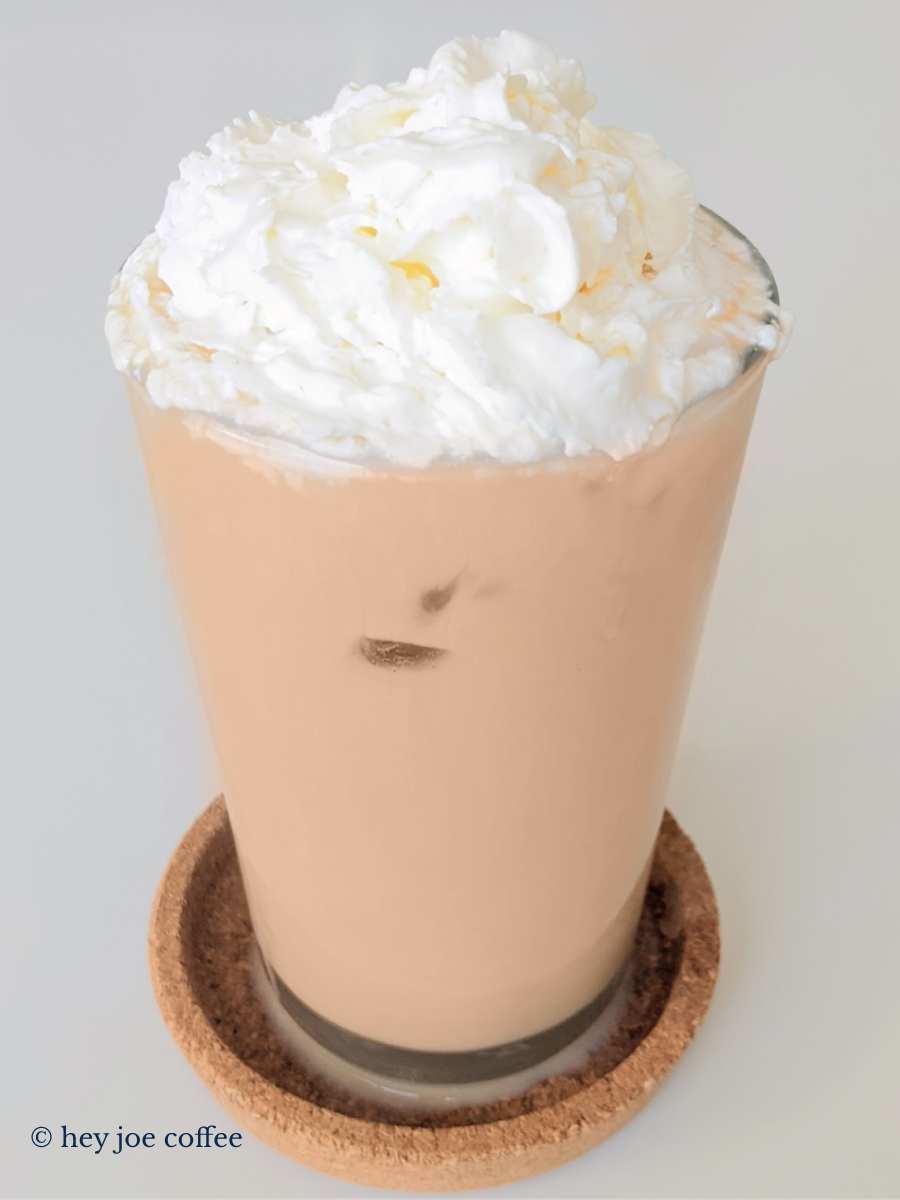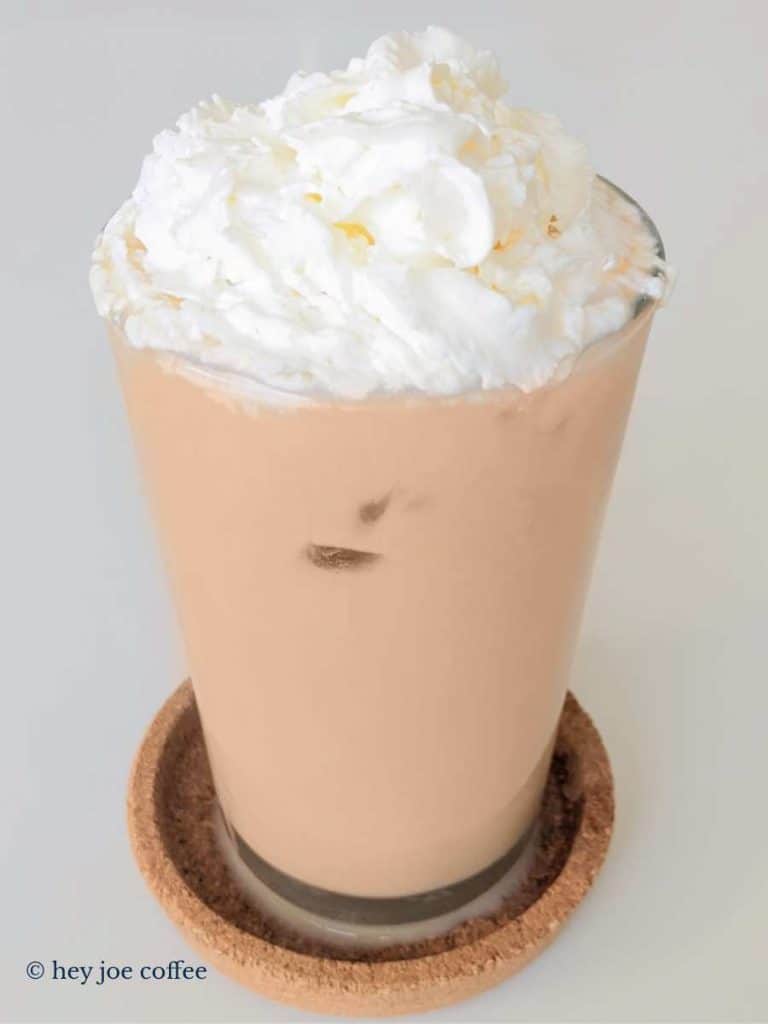 Is the Caramelizer good at Dutch Bros?
If you enjoy sweet and decadent drinks, the Caramelizer at Dutch Bros is absolutely a beverage worth drinking.

It is a nice treat every once in a while, though when keeping an eye on the calorie count, it's maybe best not to have it daily.

The best thing about the Caramelizer is that it is customizable, meaning you can make your drinker more or less sweet.
Is it like a caramel macchiato?
No, the caramelizer has components similar to the caramel macchiato but doesn't come close to it in taste.
Dutch Bros doesn't offer straight-up caramel macchiato either but there is a beverage that is very similar in build: The Golden Eagle.

The Golden Eagle is a creamy breve built with espresso, half and half, vanilla syrup, and caramel sauce, topped with whipped cream and caramel drizzle. In true Dutch Bros fashion, you can have it blended, hot, or iced.
---
What's In A Caramelizer From Dutch Bros?
In general, most of the ingredients from a regular mocha are also what's in a Caramelizer from Dutch Bros.
However, there are still key changes that keep the Dutch Bros version different from other caramel mochas. Namely, the caramelizer always uses homemade chocolate milk while other mochas may use store-bought milk.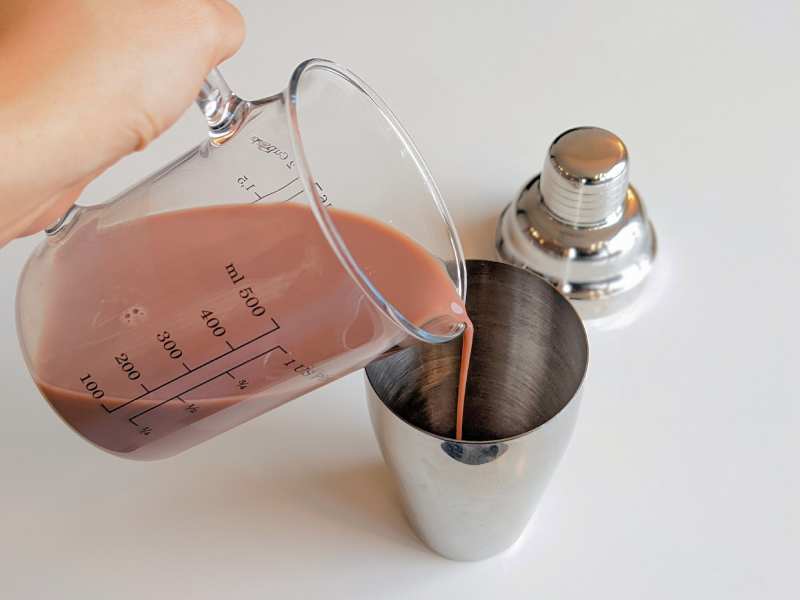 Ingredients
The general ingredients are espresso, Dutch Bros homemade chocolate milk, caramel flavoring, whipped cream, and ice (if ordered iced or blended).
The quantity of each ingredient will vary based on size and prep. For example, a small will contain less caramel syrup while a large can double in amount.
Dutch Bros Caramelizer Calories
Calories will vary not only on size but also on preparation. When made hot, the Caramelizer contains more calories than the iced version.(1)
Small
Medium
Large
Hot:
450 cals.

590 cals.

680 cals.
Iced:
330 cals.

470 cals.

560 cals.
Blended:
560 cals.

780 cals.

990 cals.
A blended Caramelizer has the most calories per size. A small (blended) has 560 calories as opposed to 450 calories (small hot) or 330 calories (small iced).
Caffeine Content
Caffeine content varies by drink size. Typically, you'll find 2 shots in small and medium-sized drinks. A large should contain 4 shots.
Each shot is around 45 mg, meaning that small and medium drinks will have 90 mg of caffeine and large drinks will have 180 mg of caffeine on average.
Sugar Content
The sugar count of a Dutch Bros Caramelizer is, somewhat surprisingly, higher than the recommended daily intake of 36 grams.(2)
A small Caramelizer contains 51 grams of sugar, a medium Caramelizer contains 69 g of sugar, and a large Caramelizer contains 80 g of sugar.
You can always opt for alternatives mentioned earlier, the Caramelizer also has a sugar-free version.
---
Caramelizer: Drink Variations
If you wish to go a step further with customizing the ultimate Caramelizer yourself, try one (or all) of these Caramelizer variations and find which beverage best suits you.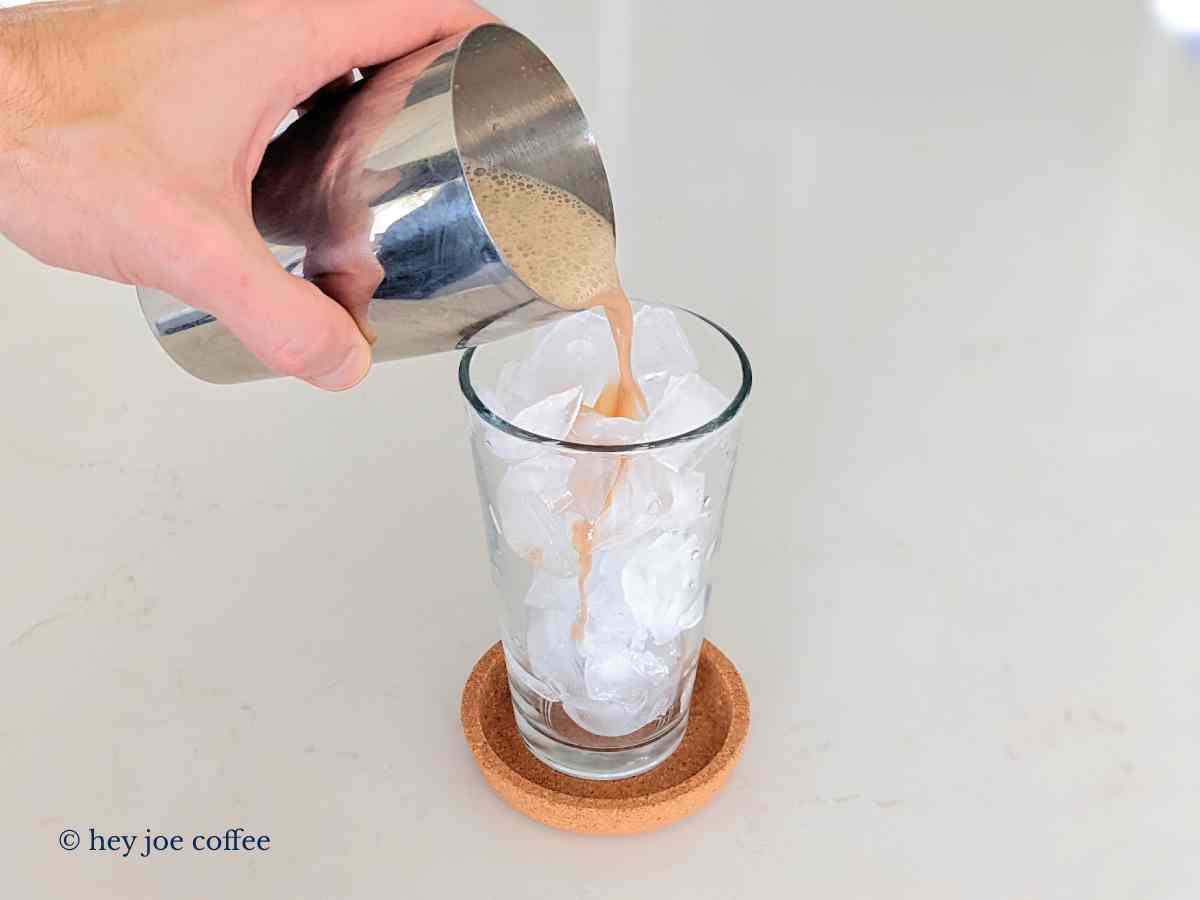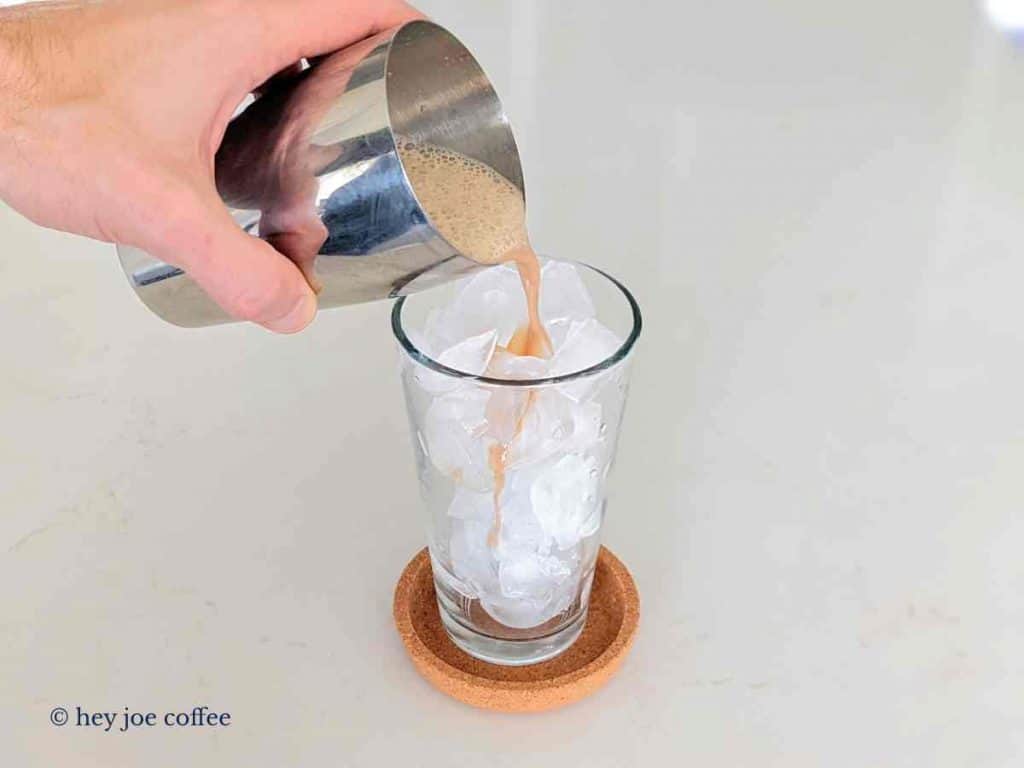 1. Sugar-Free Caramelizer
For a healthier alternative get the Sugar-Free Caramelizer. The standard Caramelizer uses syrups and chocolate milk, racking up calories.
In this version, the chocolate milk is swapped for half and half. And you guessed it; all flavoring is swapped for its sugar-free counterpart.
The Bro-ista will ask if you want whipped cream, which you can turn down to keep the drink completely sugar-free.
How It's Made:
Espresso
Kick-me-mix
Sugar-free Chocolate Syrup
Sugar-free Caramel Sauce
2. Caramelizer With Almond Milk
This is another version of the Caramelizer that substitutes ingredients to suit certain customers' dairy preferences.
In this version, chocolate milk is replaced with almond milk. Don't be afraid about the mocha losing its taste, however, as a scoop of chocolate syrup is added to mimic the regular Caramelizer.
How It's Made:
Espresso
Almond Milk
Chocolate Syrup
Caramel Sauce
Whipped cream (optional)
3. Nitro Caramelizer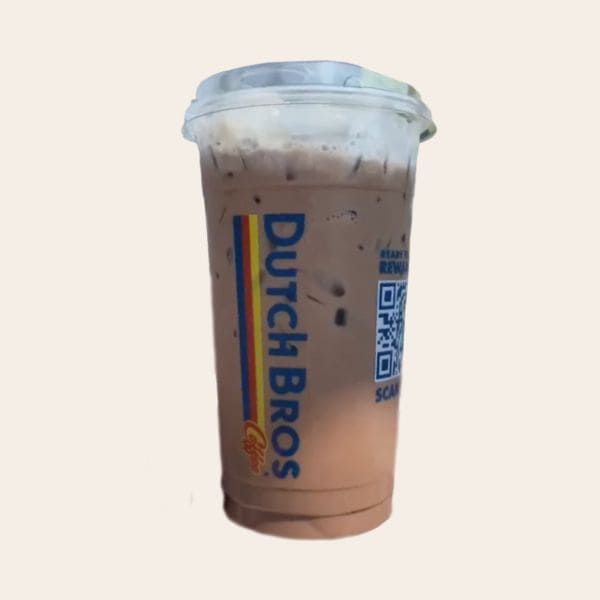 As the name would suggest, the Nitro Caramelizer is built with Nitro cold brew, creating a version of the Caramelizer that has a slight 'kick' to it.
It combines velvety caramel sauce, Dutch Bros' exclusive chocolate milk and 'creamy' Nitro cold brew.
The nitro version can be served iced or toasted which is Dutch Bros' lingo for hot.
How It's Made:
Nitro Cold Brew
Chocolate Milk
Caramel Sauce
4. Picture Perfect Caramelizer
The Picture Perfect Caramelizer is an extra decadent version of the Caramelizer.
Chocolate and caramel sauce line the walls of the cup, giving the beverage a rather 'picturesque' appearance giving the name of the drink.
The Picture Perfect Caramelizer is only available blended.
How It's Made:
Espresso
Chocolate Milk
Caramel Sauce
Whipped Cream
Caramel Drizzle
Chocolate Drizzle
5. Dutch Bros Keto Caramelizer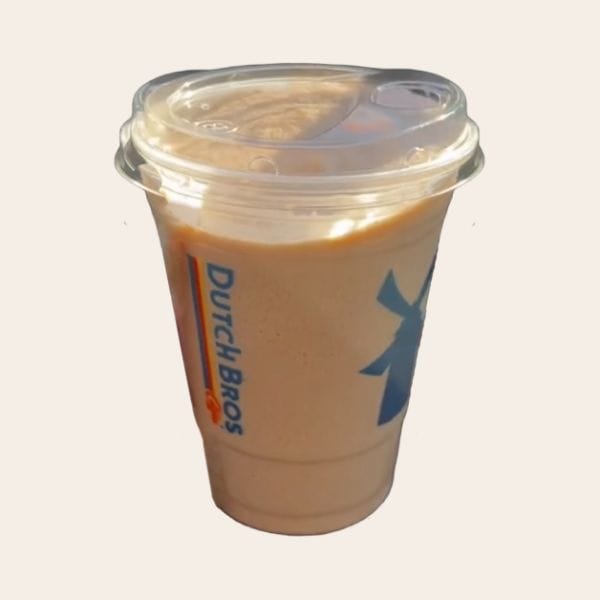 The Keto Caramelizer is a refreshing and lighter version of the Caramelizer. It also contains substantially fewer calories.
It starts with 2 simple ingredients – cold brew and a splash of heavy cream.
Sugar-free chocolate syrup and sugar-free caramel syrup is then added for flavoring.
If you're looking for a keto-friendly refreshment without compromising on taste, this is it!
How It's Made:
Cold Brew
Heavy Cream
Sugar-free Chocolate Syrup
Sugar-free Caramel Sauce
---
Dutch Bros Caramelizer Recipe
Due to how delicious the Caramelizer tastes, you may think the Dutch Bros Caramelizer recipe is quite complex and that only bro-istas can pull it off successfully. Fear not, this copycat recipe is much easier than you think.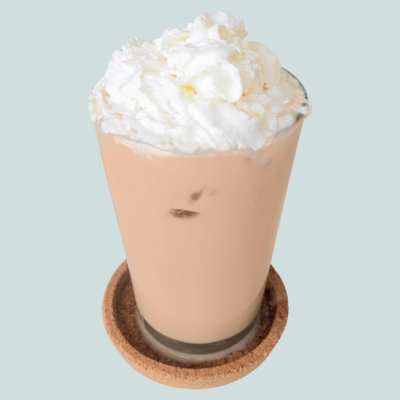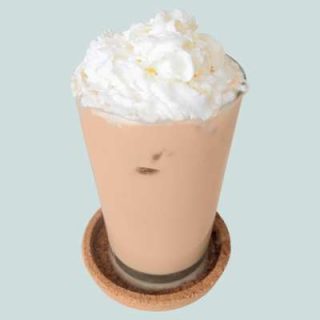 Dutch Bros Caramelizer Copycat Recipe
Yield:
1 serving (~10 oz)
With our copycat Dutch Bros Caramelizer recipe, you don't need to be a bro-ista. All you need is the ingredients listed and follow these simple steps..
Ingredients
Espresso: 2 shots
Caramel Sauce*: 2 tbsp
Chocolate Milk: 1 cup
Ice
Whipped Cream
Caramel Drizzle (Optional)
Instructions
In a glass, brew your 2 shots of espresso and add your tablespoon of caramel sauce. Stir both ingredients to combine.
Grab your empty shaker. Take your cup of chocolate milk and pour all of it into the shaker. Now, take the espresso mix and add it to the chocolate milk in the shaker.
Put the lid on the shaker and shake the mix well. For best results, shake for roughly 30 seconds to ensure the mix has a smooth consistency. Shake for longer if needed.
If the ingredients have combined properly, you should currently have a creamy-brown bubbly mix in your shaker.
Take an empty glass and scoop ice in it. Then, pour the entire mix directly from the shaker into the glass.
Top your beverage with whipped cream and add caramel drizzle afterwards. And there you have it: Your very own homemade Dutch Bros Caramelizer.
Notes
Use Torani brand syrups and sauces to replicate the true taste of Dutch Bros
---
Recipe Substitutions For Your Diet
Naturally, many coffee drinkers have dietary requirements that mean certain modifications have to be made.
Don't worry, we have substitutions for most diets so that we can all enjoy the Caramelizer.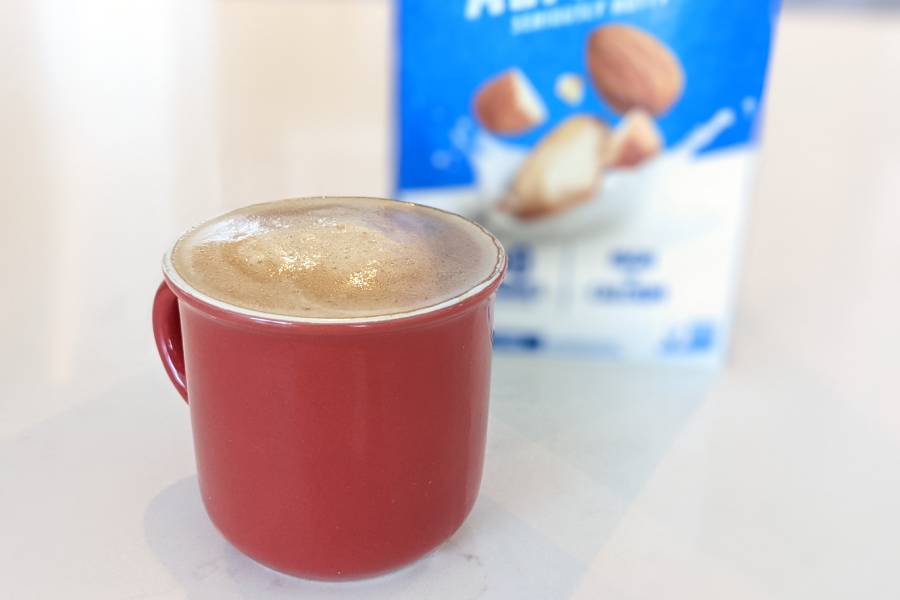 1. Sugar-free
For a sugar-free option, several adjustments can be made.
Firstly, substitute the chocolate milk with almond milk. You should also use sugar-free syrups and sauces where required in the recipe, namely for the caramel drizzle.
When it comes to whipped cream, you can either make it at home and omit sugar when doing so, or you can just exclude whipped cream from the Caramelizer entirely.
2. Dairy-free
It should be noted that the Caramelizer is not dairy-free and that it is important to make certain changes should you need the mocha to suit this dietary requirement.
When brewing the drink, be sure to use plant milk instead of chocolate milk. Also to use dairy-free syrups, which Torani conveniently carries.
Despite these changes, the taste should ultimately remain similar enough for you to enjoy the Caramelizer as if it were unchanged.
---
Final Words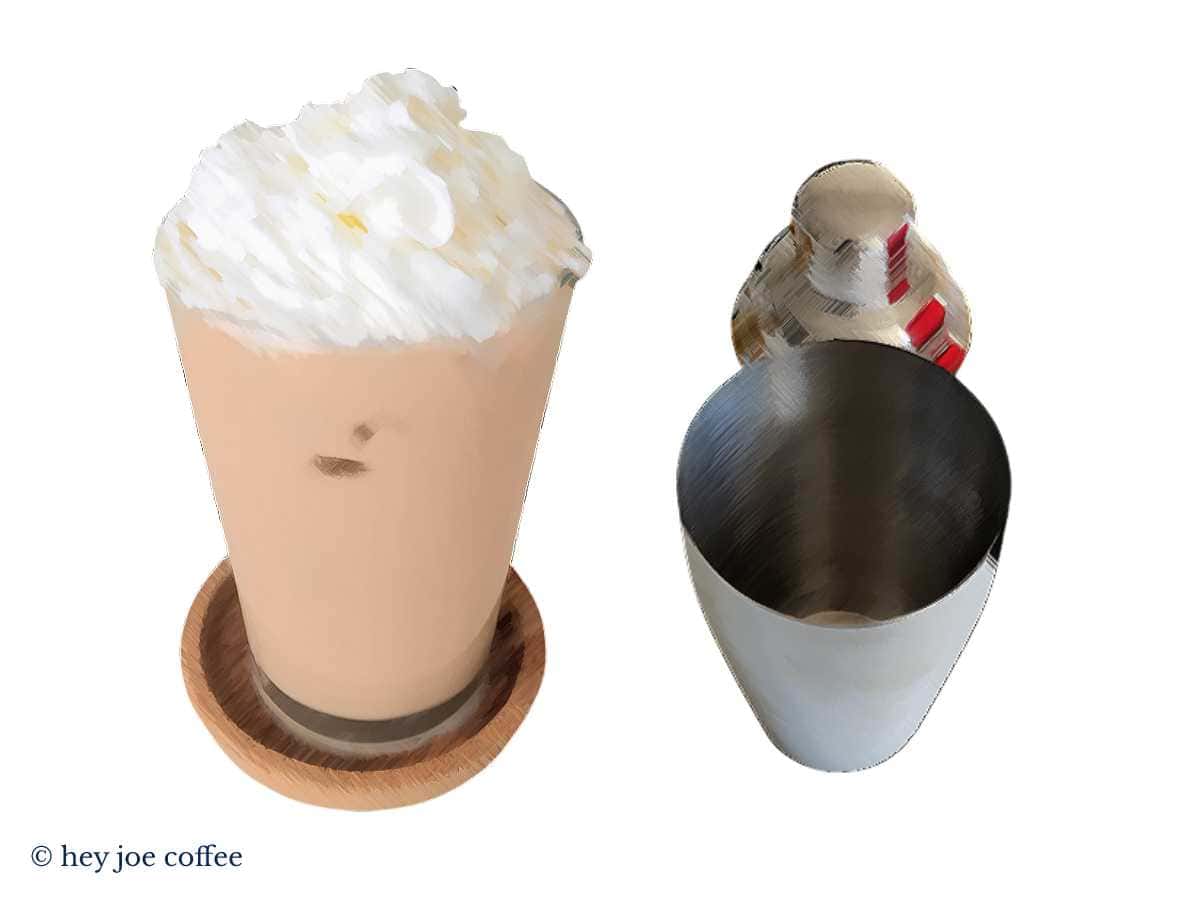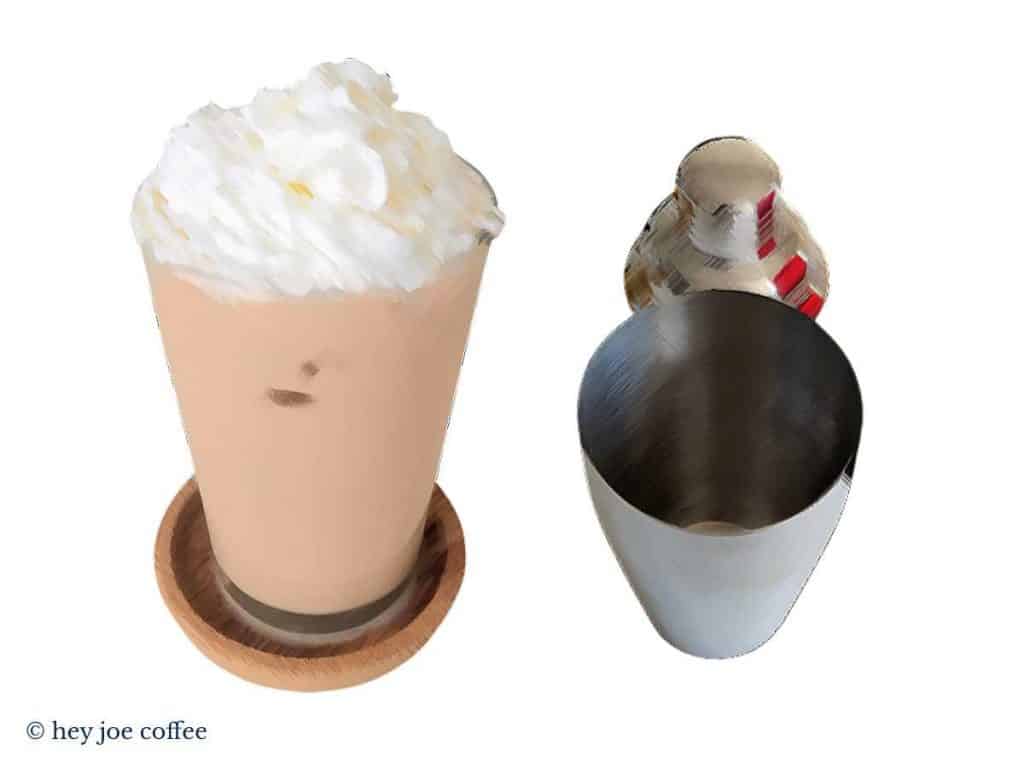 The Dutch Bros Caramelizer is regarded as a Dutch Bros classic and it's easy to understand why.
Its chocolatey flavor combined with the buttery taste of caramel easily sets it up above a standard mocha. And we hope that you will think so as well.
---