Looking for a new caffeine kick to get you up and ready in the morning? Need a pick-me-up to get you through a long workday? Well, Dutch Bros Cold Brew is just the drink for you.
These cold brews are caffeine-packed drinks that can be consumed as is or remixed with added flavors and toppings.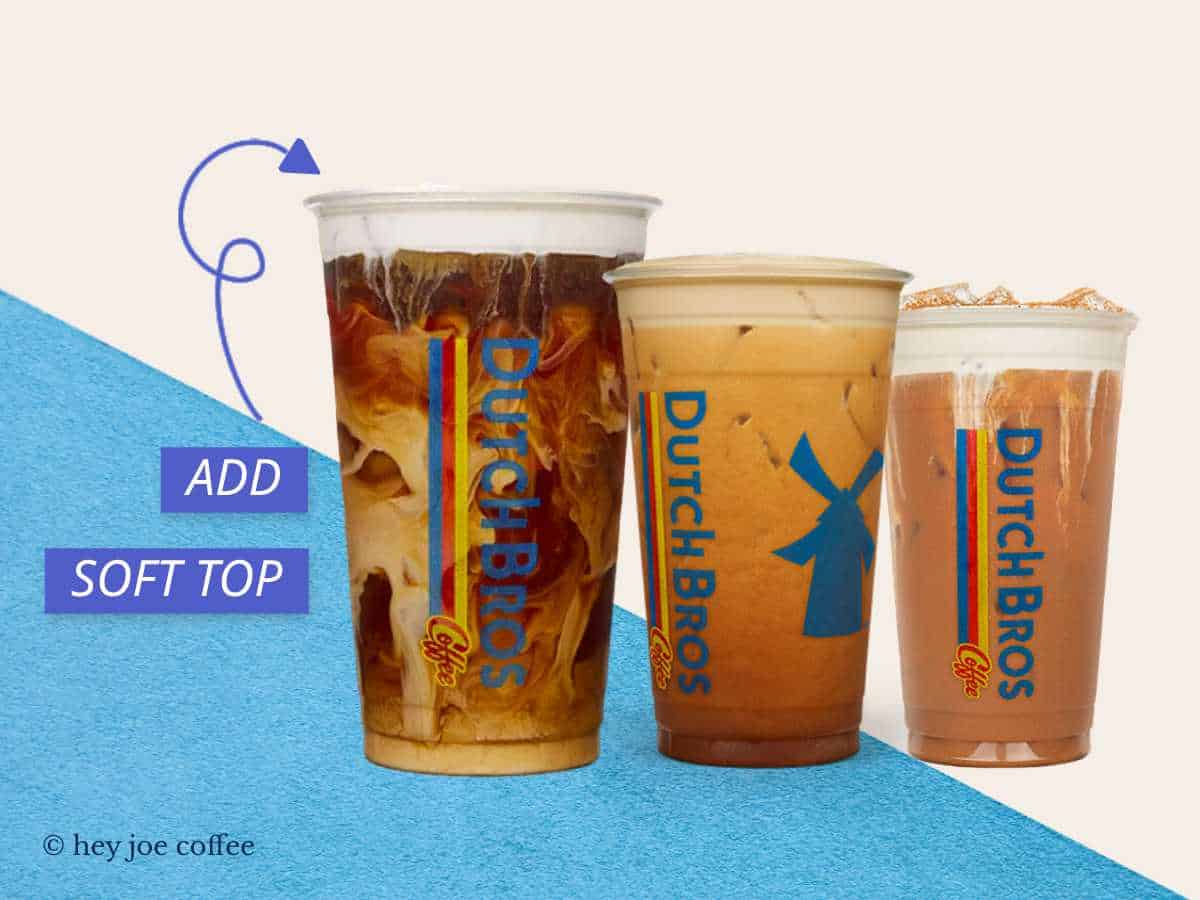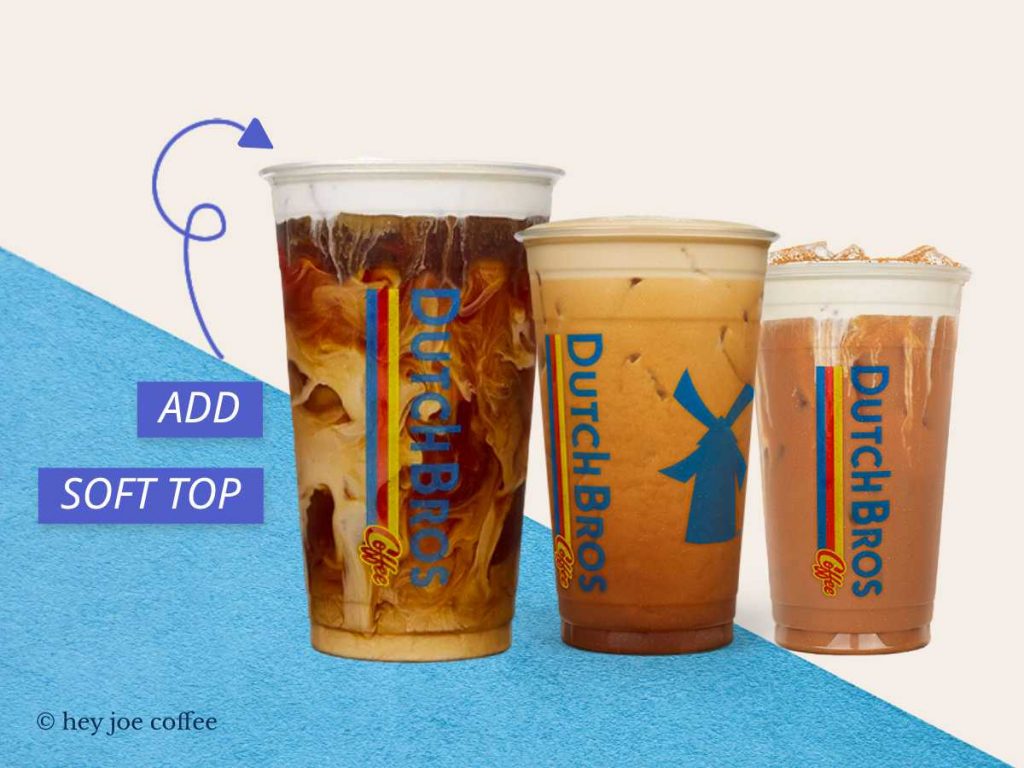 Topics Explored
Background: Dutch Bros Cold Brew
The Dutch Bros Cold Brew is made with beans sourced from Brazil, Colombia and El Salvador.
The cold brew contains more caffeine than a quadruple shot of espresso due to the prolonged steeping process.
Cold steeping preserves the caffeine content in contrast to the shot extraction process seen with espressos. (1)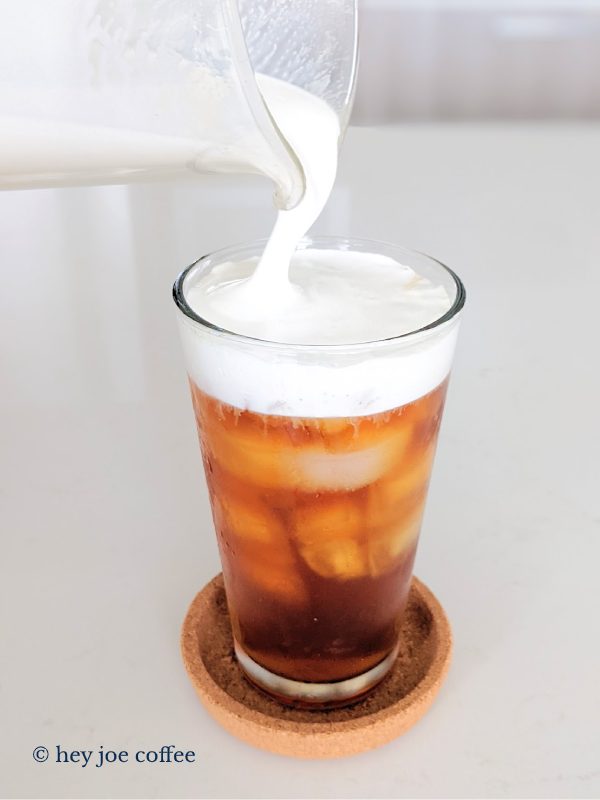 The Cold Brew was first launched in all Dutch Bros locations on May 19, 2017.
The drink is kept refrigerated from the start of the production line right up to serving, keeping it fresh and flavorful.
As with most beverages, it was designed to be customizable with a variety of different milk and flavors.
---
Is Dutch Bros Cold Brew Good?
Travis Boersma, president of Dutch Bros, holds the drink in high regard, branding it "the best cold brew on the planet."
Customers have also praised their cold brew for its variety of flavors and smoothness, branding it a "people pleaser." It is also available as a hot cold brew.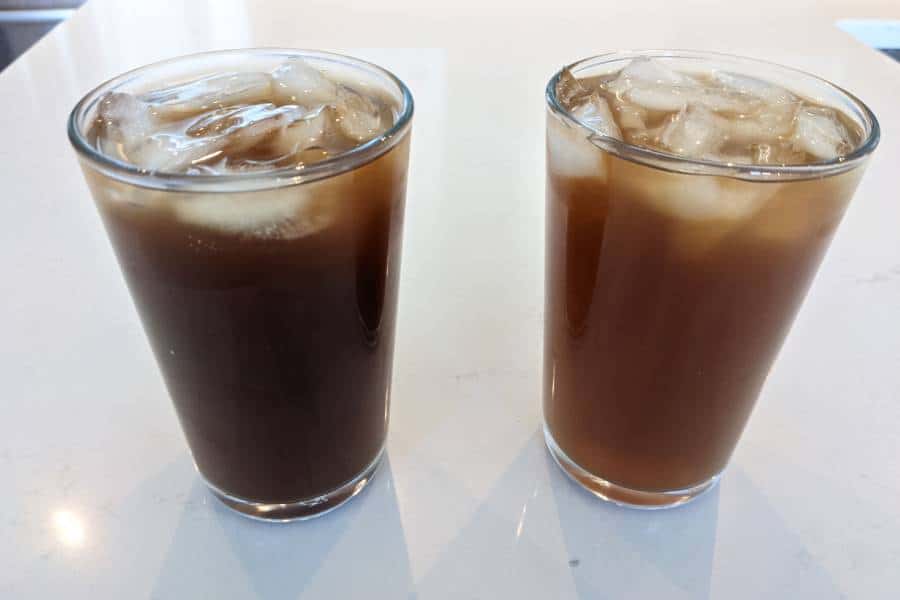 ---
Dutch Bros Cold Brew Flavors
Now that we've teased you on the variety of flavors available for the Dutch Bros Cold Brew, we're going to go through what exactly these options are and help you to decide which flavor is best for you.
1. Campout Cold Brew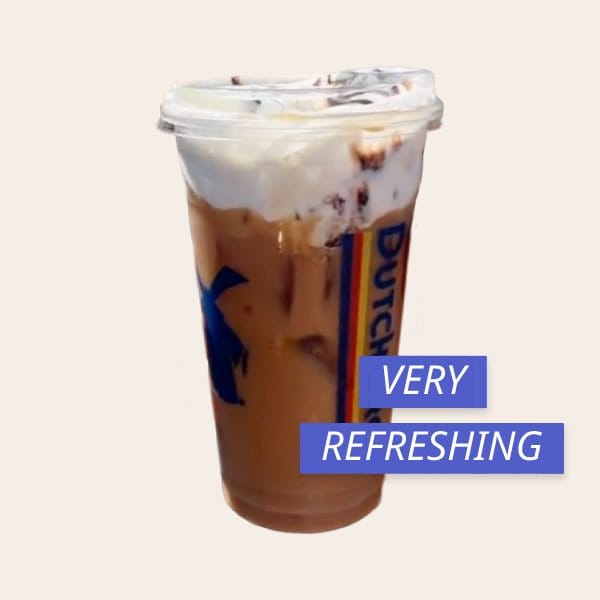 The Campout Cold Brew is a seasonal drink that launched in summer 2021 and has returned again for summer 2022. It's safe to assume this pattern will repeat yearly.
A few ounces of chocolate milk and toasted marshmallow flavor are added to the cold brew before the finishing touches of soft top and chocolate drizzle completes it.
Ingredients:
Cold brew
Chocolate milk
Toasted mellow syrup
Soft top
2. White Mocha
For a White Mocha Cold Brew, the delicious taste of the original cold brew is taken a step further with creamy white chocolate, giving it a sweet edge.
The chocolate milk in the mix also helps to set the taste off in your mouth.
The White Mocha Cold Brew can also be served hot if you prefer a warm drink for the winter months ahead. (2)
Ingredients:
Cold brew
Chocolate milk
White chocolate sauce
3. Nitro Cold Brew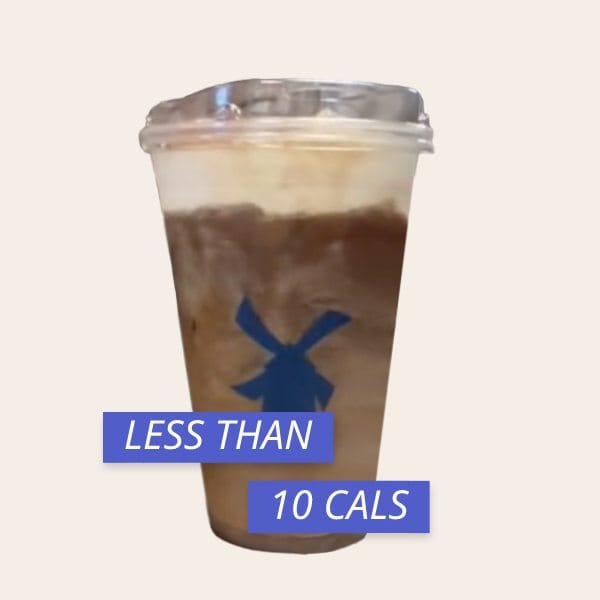 The Nitro Cold Brew unlike the regular cold brew, it is nitrogen-infused. It is also a customizable beverage.
The Nitro Cold Brew's smooth and creamy texture is packed with lots of energy to have you fighting away the demons of your day.
It's available both iced and toasted as well.
Ingredients:
Nitrogen-infused cold brew
4. Cookie Dough Cold Brew
Another seasonal drink, the Cookie Dough Cold Brew is available iced with soft top and chocolate sprinkles to make for a creamy, delicious beverage.
Made with chocolate chip cookie dough syrup, it's almost like drinking a premium ice cream.
This indulgent drink is sure to help re-energize you for the day ahead.
Ingredients:
Cold brew
Chocolate milk
Chocolate chip cookie dough syrup
Soft top
Chocolate sprinkles
5. Kicker Cold Brew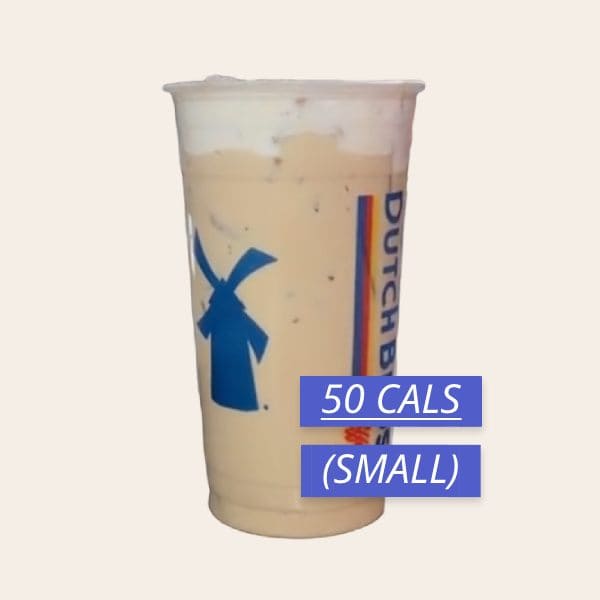 The Kicker is another Dutch Bros classic.
Made with smooth and creamy Nitro Cold Brew, it also brings together half and half and Irish cream syrup for a drink that'll give you a serious kick.
The Irish cream syrup also helps to give the drink a unique taste, as it gives it a smoky type of sweetness rather than just pure sweetness outright.
Ingredients:
Cold brew
Half and half
Irish cream syrup
6. Orange Grove Cold Brew
Another seasonal drink, the Orange Grove Cold Brew brings together the unique flavors of Black Sugar and Orange, creating an early Spring drink that is certainly interesting to say the least.
Personally, we find the flavors a bit at odds in this drink, though all of us have a different relationship with our brews, so you may find the combination far more appealing.
Ingredients:
Cold brew
Orange syrup
Black sugar syrup
Soft top
7. Peppermint Bliss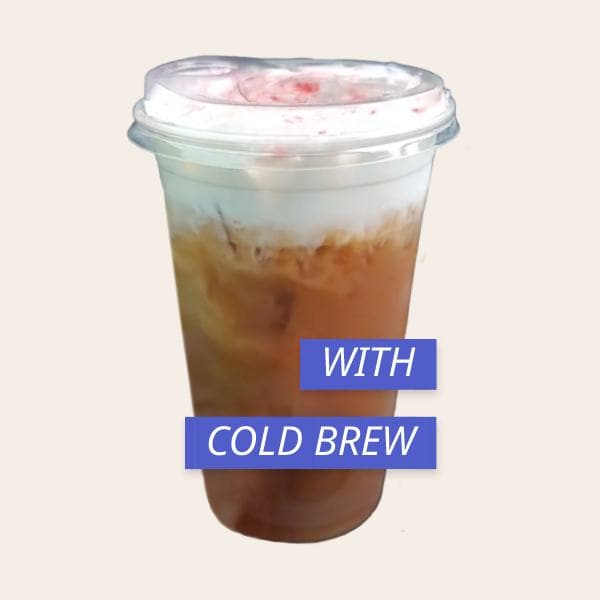 The Peppermint Bliss is a far 'zestier' cold brew that mixes white chocolate and peppermint together for a cool hit on the tongue.
It's a seasonal drink for Christmas, meaning that there is room for creativity and originality from a regular cold brew, which is where the candy cane sprinkles on the soft top come into play.
Ingredients:
Cold brew
White chocolate sauce
Peppermint syrup
Candy cane sprinkles
8. White Chocolate Lavender Cold Brew
The White Chocolate Lavender was brought back by Dutch Bros for a limited time due to its popularity.
The floral and earthy flavors in this drink won customers over and put the drink in high regard by all.
The combination of lavender syrup and white chocolate works surprisingly well. It's similar to an Earl Gray in many ways and we highly recommend it.
Ingredients:
Cold brew
White chocolate sauce
Lavender syrup
Soft top
9. Vanilla Cold Brew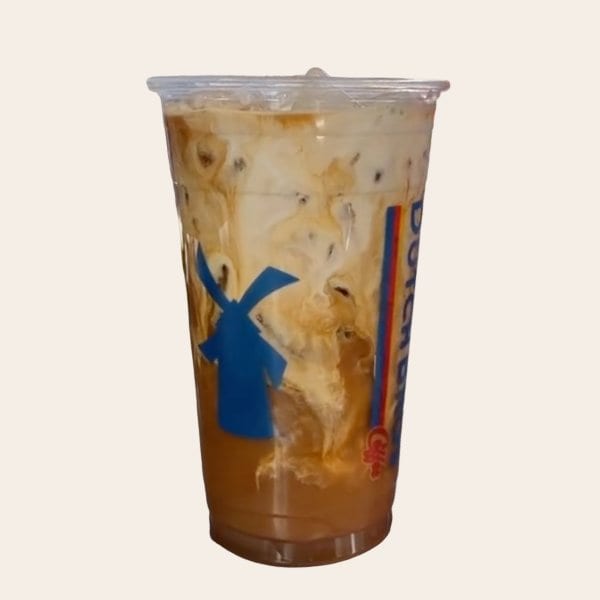 This beverage is a little different to the others on this list.
The Vanilla Cold Brew is not technically on their menu, but rather, it's more of a 'secret' or custom drink.
To enjoy this beverage, ask the bro-ista for cold brew with vanilla flavor and to finish it off with a soft top.
Ingredients:
Cold brew
Vanilla syrup
Soft top
10. Plain Cold Brew
The classic cold brew is a bold and refreshing drink that's packed with more caffeine than a traditional coffee and is also less acidic.
The bold taste is strong yet it's also smooth and the cold brew can be enjoyed hot or cold.
Much like other Dutch Bros coffees, it can also be customized with a variety of flavors.
11. Caramelizer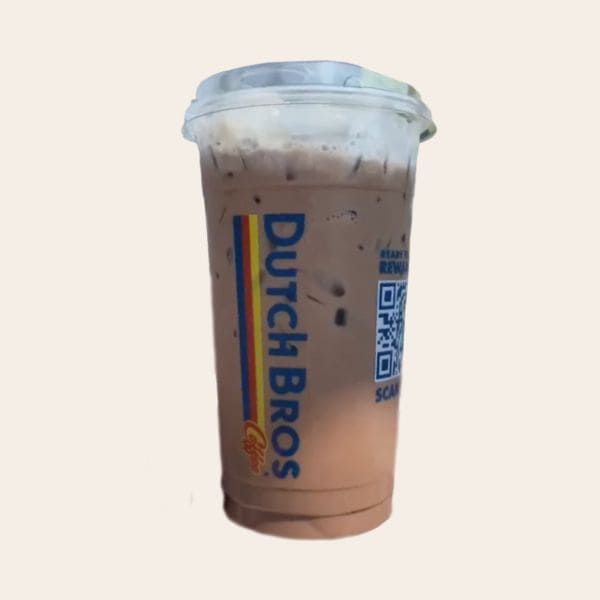 The Dutch Bros Caramelizer is another staple for the chain that is well received by all customers.
The sweet, refreshing 'chocolatey' flavors make for a drink that pleases the tongue.
Although, the combination of chocolate milk and caramel sauce somewhat dominates this beverage and the cold brew flavor isn't quite strong enough to be enjoyed.
Ingredients:
Cold brew
Chocolate milk
Caramel sauce
12. Annihilator
The Annihilator is one of the strongest beverages on the Dutch Bros menu, kicking harder than the Kicker itself.
The smooth and creamy Nitro Cold Brew is sweetened with chocolate macadamia nut syrup and that flavor is bolded with half and half to make for a truly satisfying drink.
Ingredients:
Cold brew
Chocolate macadamia nut syrup
Half and half
---
Calories Compared To DD & Starbucks
This next section is for those curious about the calories of their cold brews.
We're going to explore calorie content compared similar chains and products to give you a better understanding of what you're getting.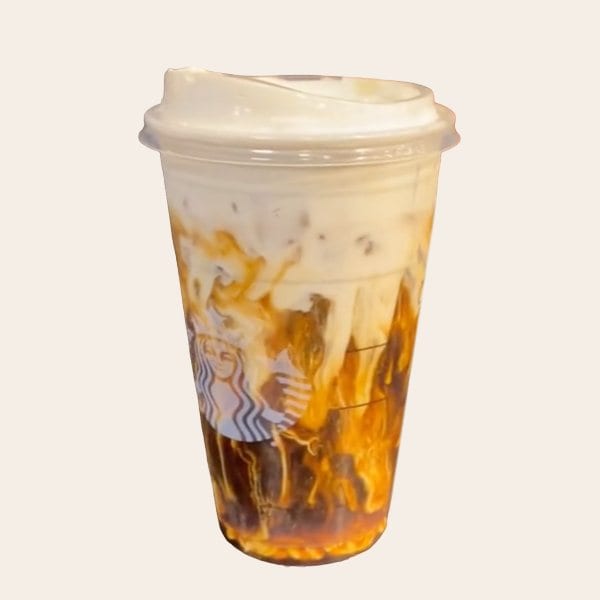 Dutch Bros vs. Starbucks
Plain tea and coffee drinks at Starbucks start at around 5 calories but quickly work their way up as we get into more complex beverages.
For instance, the Starbucks vanilla sweet cream cold brew clocks in at 70 calories which is actually lower than Dutch Bros' flavored cold brews.
Cold brews at Dutch can range between the 150 to 250 calorie band, mostly depending on customizations to the drink.
Dutch Bros vs. Dunkin
Dunkin' offers the Dunkin' Nitro Coffee which can be set against Dutch Bros nitro drinks.
Like Starbucks, the cold brew beverages at Dunkin' are also, generally speaking, quite low in calories.
The regular cold brew is 5 calories, and again, this is less than the Dutch Bros which has 20 calories, as does the nitro.
---
Wrapping It Up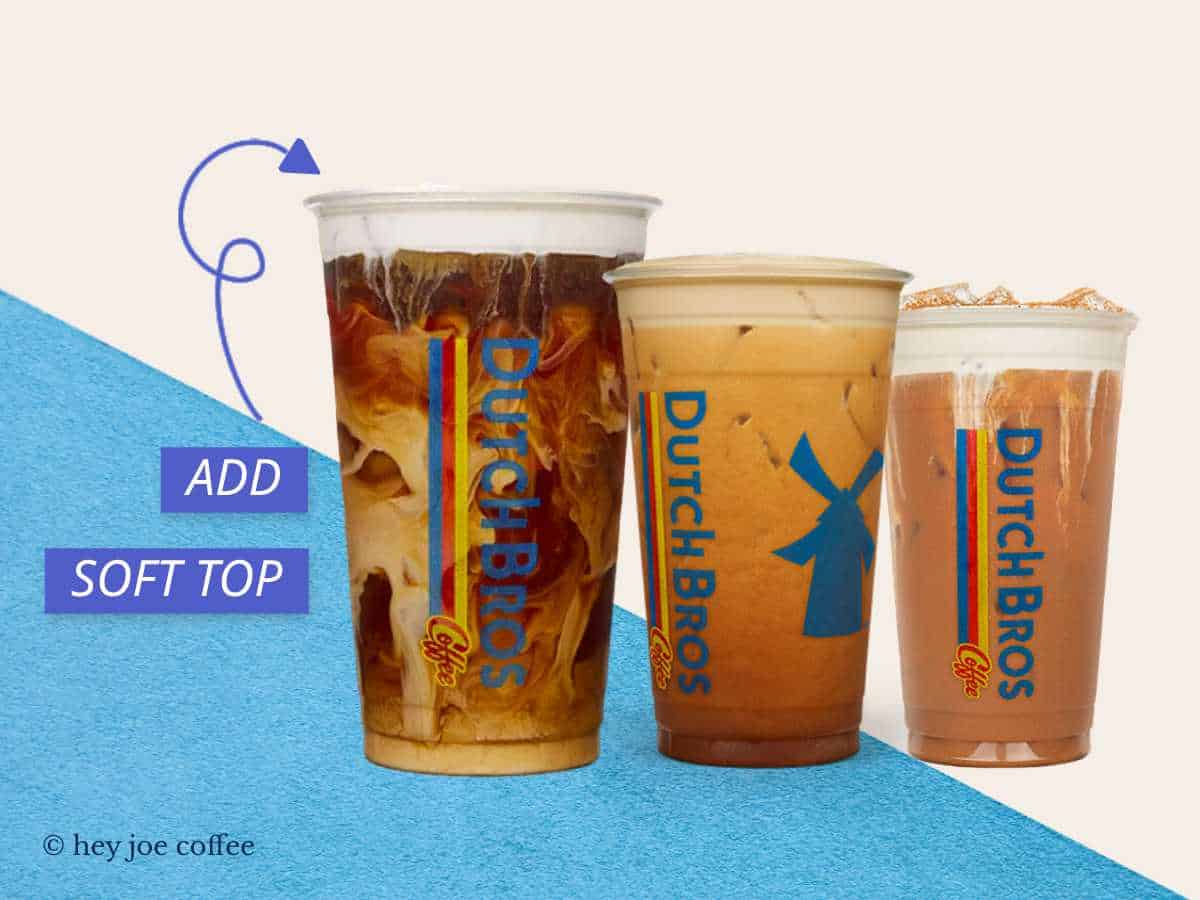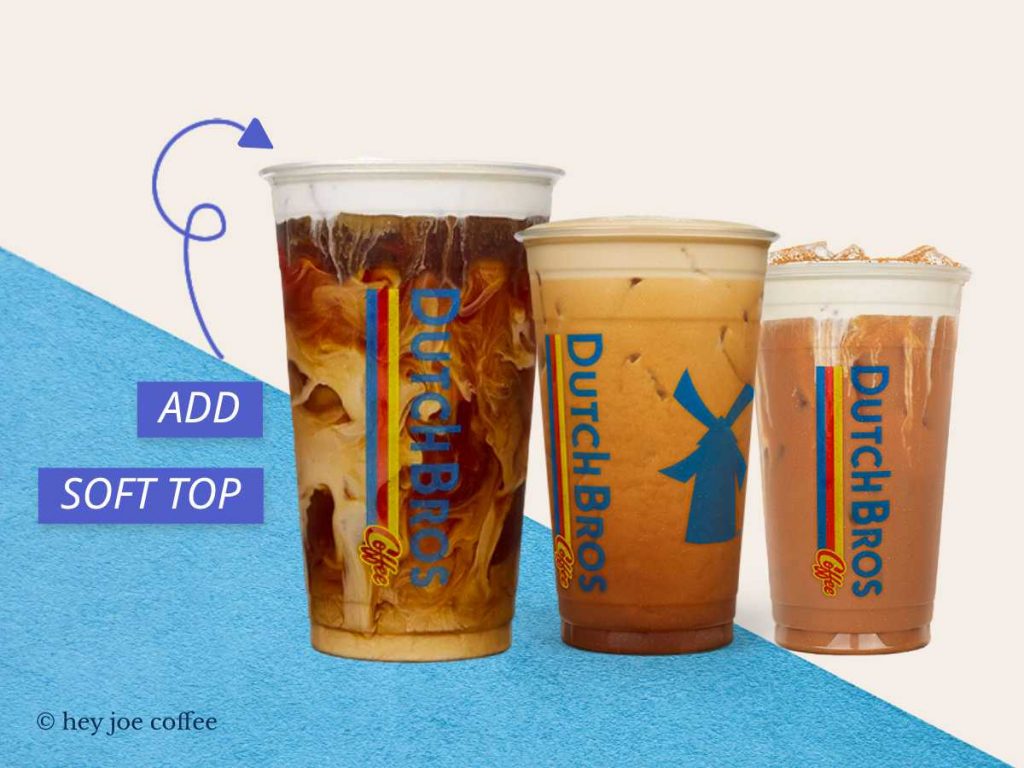 The cold brew is one of Dutch Bro's finest beverages and is sure to keep going down well with customers in future.
We understand that you may still have a few more questions about the drink, so we're going to try our best to answer what we feel are the most common ones.
---