A little bird let us in on Dutch Bros Hot Chocolate and we had to get our hands on it. Feels like we were missing out on the best hot chocolate in town.
The review took us a while as we wanted to sample most flavors!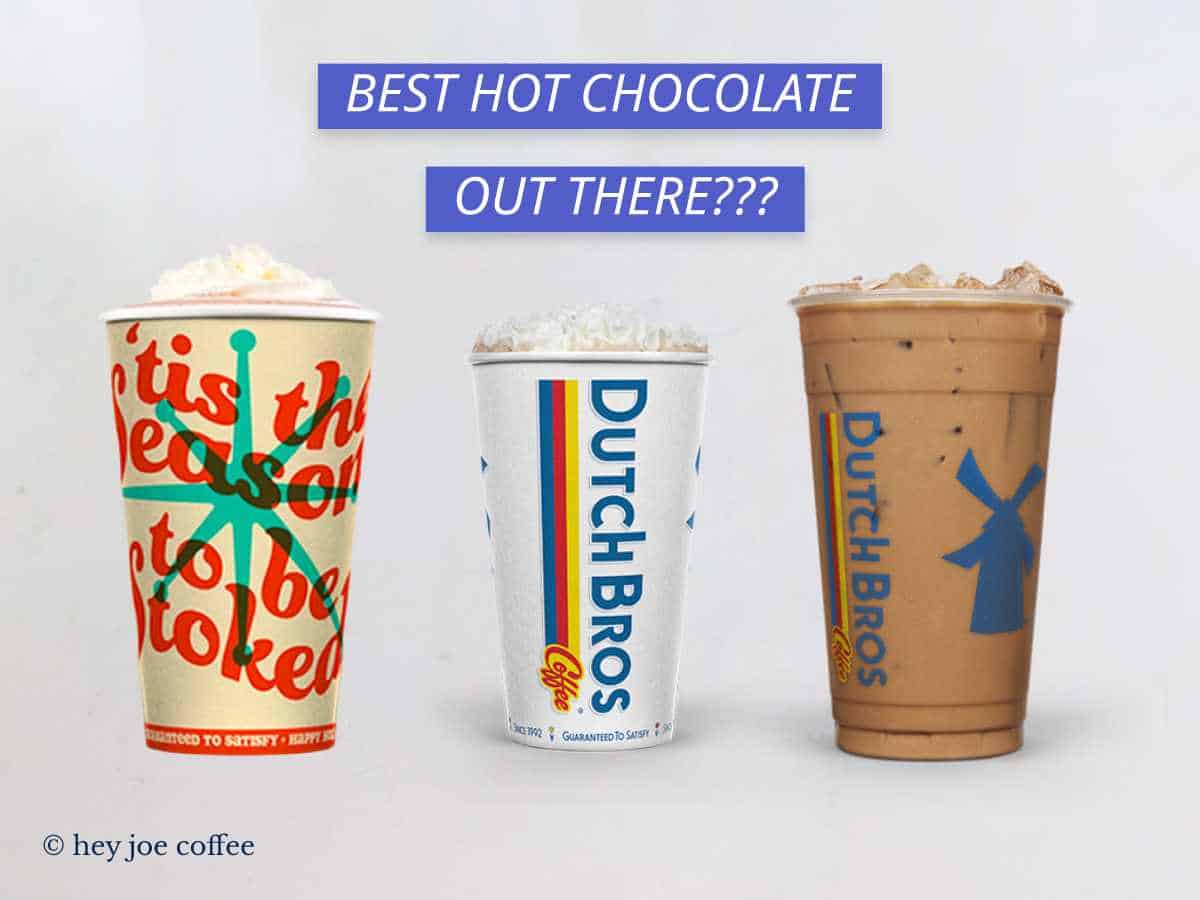 Topics Explored
Does Dutch Bros Have Hot Chocolate?
Don't get confused, Dutch Bros hot chocolate is called Dutch Cocoa. It's house-made chocolate milk with chocolate sauce.
Unlike most of the chain's drinks, this one only comes in a hot version but you can ask to get a cold pour as a chilled option.
Dutch Cocoa is available in various flavors featuring coconut, banana, and even raspberry!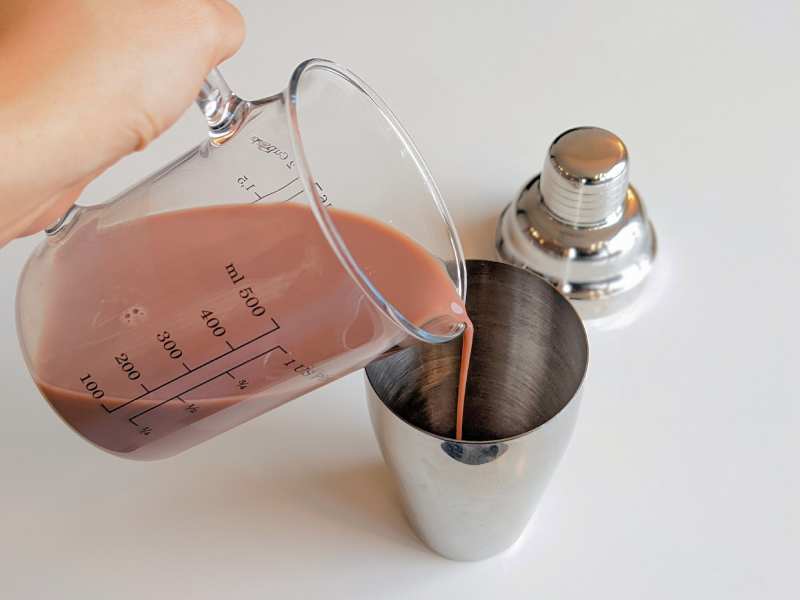 If hot cocoa reminds you of your childhood and you want to share the special moment with your kid, Dutch Bros can provide that too.
They have a kids' version of the hot cocoa served at a cooler temperature and in a smaller, 10-ounce cup. (1)
Is the hot chocolate good?
Dutch Bros holds the top spot for the best hot chocolate among the coffee chains. It's extra creamy and decadent; you'd think it's a cup of artisanal hot chocolate.
I can't quite put my finger on what makes it so good, but I guess it's the high-quality milk. Although it's very chocolatey, there are no bitter notes.
---
Dutch Bros Hot Chocolate Calories
On average, a cup of Dutch Bros hot chocolate ranges between 400 to 700 calories.
The calorie count of Dutch Bros hot chocolate is higher than other chains like Stabucks.
However, since there are many flavors, the calorie count varies depending on the additions.
Dutch Bros
Starbucks
Small:
~450 cals
Tall:
280 cals
Medium:
~590 cals
Grande:
370 cals
Large:
~700 cals
Venti:
450 cals
---
Best Dutch Bros Hot Chocolate Drinks
Once you have your first sip of Dutch Bros hot chocolate, you can't be at peace if you don't try all the other flavors.
This is the order we suggest and what to expect from each!
1. White Chocolate
White chocolate is the most popular flavor after the classic hot chocolate. It's made with the same chocolate milk but with white chocolate sauce.
Highlights:
White chocolate pairs well with chocolate milk, but it is quite sweeter than the classic version.
It's a great winter drink as it's creamy and comforting. Don't skip the whipped cream on top!
Ingredients:
Chocolate Milk
White Chocolate Sauce
Whipped Cream
2. Cocomo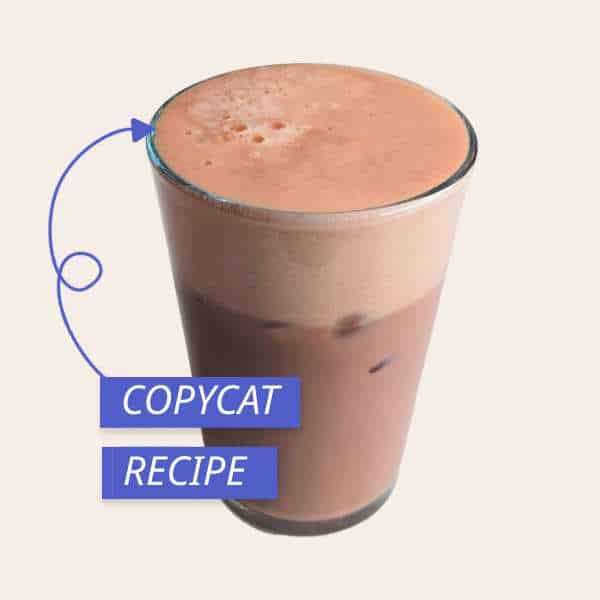 The Cocomo pairs a tropical flavor with the comfort of hot chocolate. This coconutty drink features espresso and coconut syrup.
Highlights:
Let's define it as a delicious hot chocolate with a twist. The twist is a shot of espresso for an energy boost and coconut syrup for a play on flavors.
If you are a fan of Almond Joy, you'd love this drink.
Ingredients:
Chocolate Milk
Coconut Syrup
3. Banana Cream Pie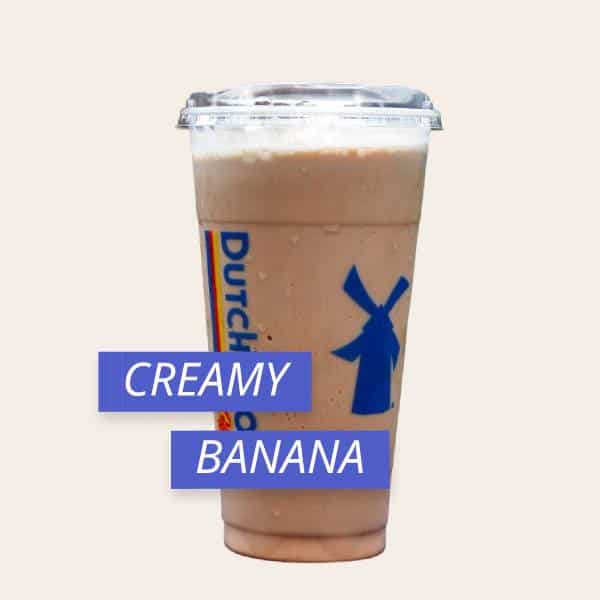 This drink pairs banana syrup with white chocolate and chocolate milk.
You can add espresso to make it a mocha and even get it iced.
Highlights:
At first sip, you realize that the Banana Cream Pie is an underrated flavor.
The flavors work so well together you have a filling you're having dessert. The whipped cream is the perfect topping – just like the pie!
Ingredients:
Chocolate Milk
White Chocolate Sauce
Banana Syrup
Whipped Cream
Chocolate Drizzle
4. Caramel Hot Chocolate
The Caramel Hot Chocolate features toned-down chocolate flavor and buttery caramel.
It's made with chocolate milk and caramel sauce instead of chocolate, and it's topped with whipped cream.
Highlights:
Imagine a liquified Twix bar – that's how I would describe the Caramel Hot Chocolate.
A very buttery, rich, and decadent flavor with hints of milky chocolate instead of dark.
Ingredients:
Chocolate Milk
Caramel Sauce
Whipped Cream
5. Raspberry Dark Chocolate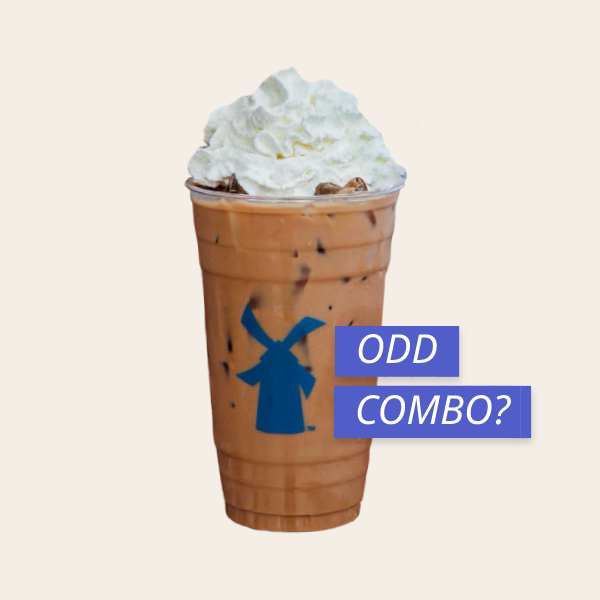 Besides the chocolate milk and dark chocolate, the Raspberry Hot Chocolate includes espresso and the unexpected raspberry drizzle.
Sounds strange until you've tried it!
Highlights:
We're far from traditionalists when it comes to flavor combos, but even we were puzzled by this combo.
I didn't expect to like this drink so much, but the sweet, gentle raspberry is the perfect pair for the pungent dark chocolate and espresso.
Ingredients:
Chocolate Milk
Raspberry Syrup
Dark Chocolate Sauce
Espresso
6. Double Torture
Behind the scary name, you'll find the maximum-strength hot chocolate with double shots of espresso, vanilla syrup, and chocolate milk.
Highlights:
Can hot chocolate work as a pick-me-up drink? The coffee flavor is more prevalent in the Double Torture, but that suits me as I love strong coffee.
You can still taste the chocolate, but this time it will give you the jitters.
Ingredients:
Chocolate Milk
White Chocolate Sauce
Espresso
7. Salted Caramel Mocha
The Salted Mocha is a twist to the Caramel Hot Chocolate. It's not a well-known flavor combo but tastes amazing.
Highlights:
We like the Salted Mocha iced as you can taste the salted caramel better than in the hot version.
It's best finished with a soft top and a drizzle of caramel.
Ingredients:
Chocolate Milk
Salted Caramel Sauce
Espresso
Soft Top
Salted Caramel Drizzle
8. Molten Lava Mocha
The melting cake-in-a-cup hot chocolate features cinnamon and mocha sauce beside the original ingredients. You can get it frozen too!
Highlights:
Dutch Bros broistas did a great job of replicating the lava cake flavor in this drink.
It's rich, full of cozy and warm flavor. However, I like it frozen as the ice cuts the richness.
Ingredients:
Chocolate Milk
Cinnamon Syrup
Dark Chocolate Sauce
Whipped Cream
Chocolate Drizzle
9. Candy Cane Mocha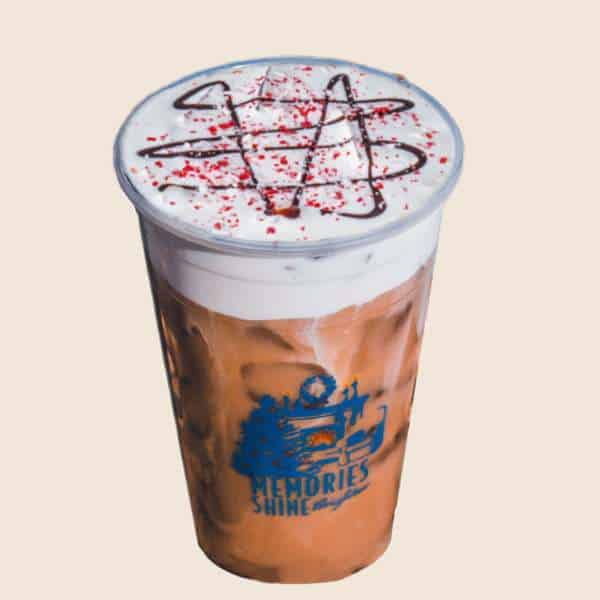 The Candy Cane Mocha brings together chocolate milk, cold brew, and peppermint syrup. The concoction is topped with a soft top and crushed candy cane.
Highlights:
Hot chocolate and peppermint go hand in hand during the festive season, but the cold brew takes this drink to the next level.
It's refreshing, delicious, and packs a satisfactory amount of caffeine.
Ingredients:
Chocolate Milk
Cold Brew
Peppermint Syrup
Soft Top
Candy Cane Sprinkles
---
Summary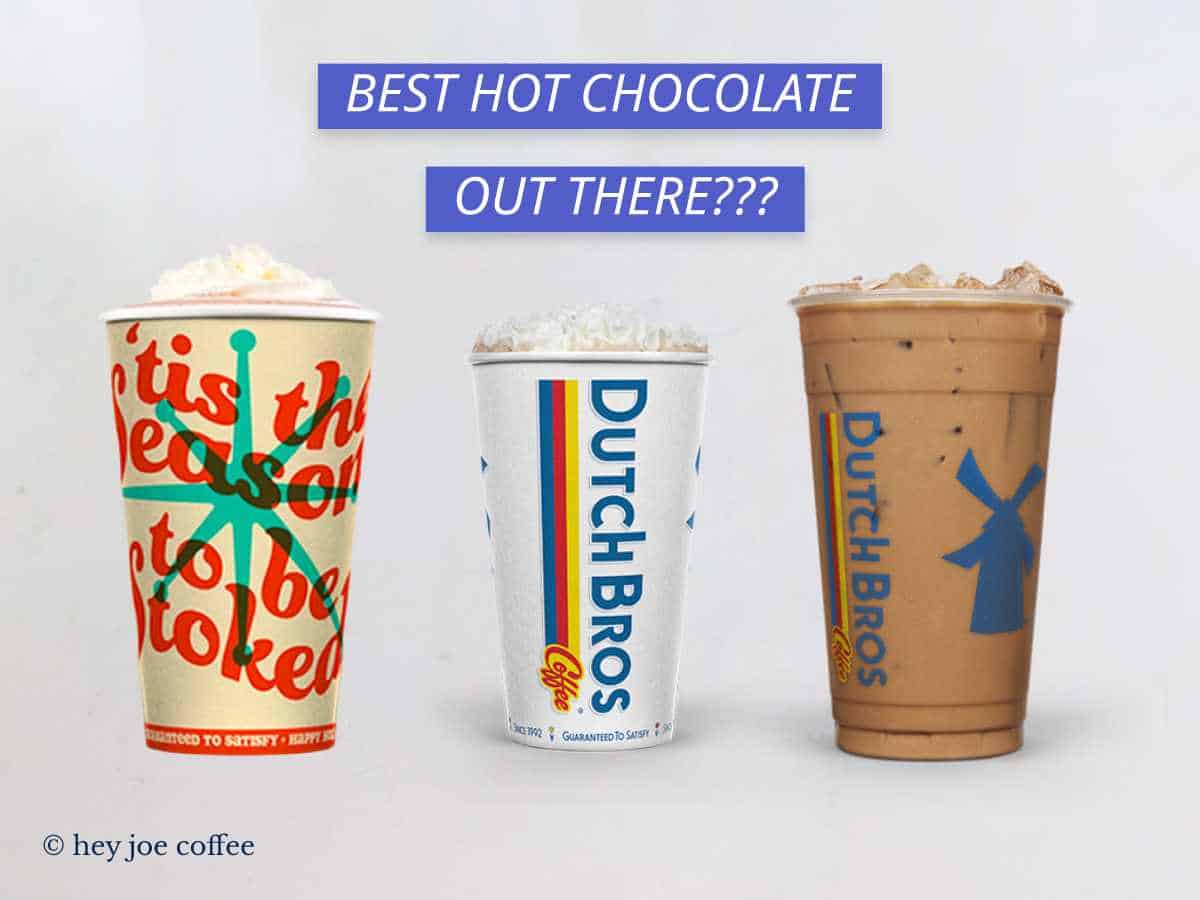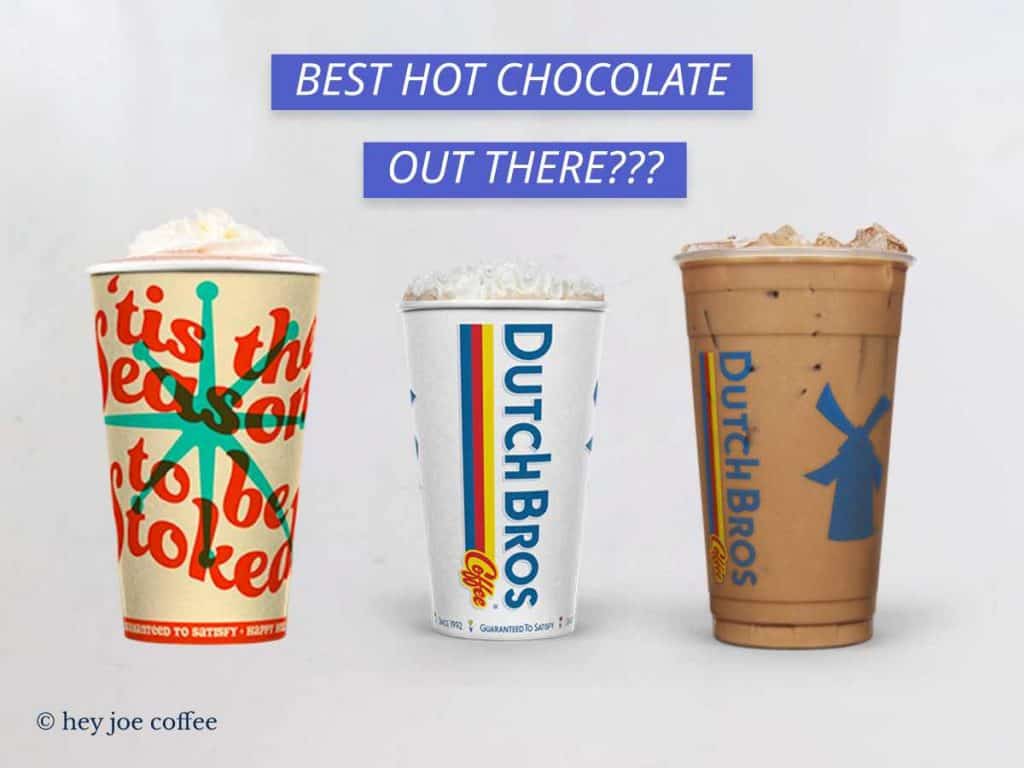 Dutch Bros Hot Chocolate is the indulgence you can't afford to skip as temperatures go down.
We love the rich taste and the number of flavor choices that are so out of the box.
---
FAQs
Does Dutch Bros have sugar-free hot chocolate?
Dutch Bros don't really have sugar-free hot chocolate. The base ingredient is their house-made chocolate milk which contains sugar.

However, you can customize it to be lower in calories by asking for sugar-free chocolate and half and half instead of chocolate milk. But the flavor will be different.
Does Dutch Bros hot cocoa have caffeine?
Dutch Bros' original hot chocolate doesn't have caffeine on its own unless you decide to add some espresso shots. 

Some flavors that already have caffeine are Salted Caramel Mocha, Candy Cane Mocha, and Raspberry Dark Chocolate.
Verified Sources
Wondering where your info comes from? We totally understand. Hey Joe only obtains our information from reputable sources. Contents from this article are sourced from the following publications:
Dutch Bros: https://www.dutchbros.com/menu/kids/not-so-hot