Irish cream desserts here, Irish cream coffees there, makes you wonder, what flavor is Irish cream? Is this a traditional recipe for cream sourced in Ireland?
We know what Ireland is famous for (hint: whiskey and Guinness), so we decided to explore and craft a list of the best drinks featuring this delicious ingredient!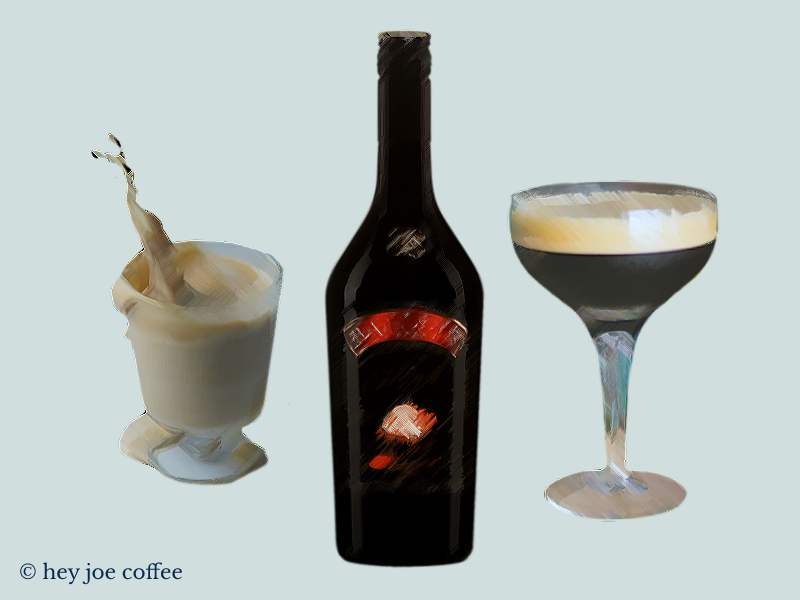 Topics Explored
What is Irish Cream?
Combine cream and traditional Irish whiskey, and you'll have sweet, slightly viscous liqueur that is Irish Cream.
Developed back in 1973, most of the Irish cream liqueurs on the market today are produced in Ireland or the UK.
Some of the more popular brands include Baileys, Kerry Gold's, and Carolanns.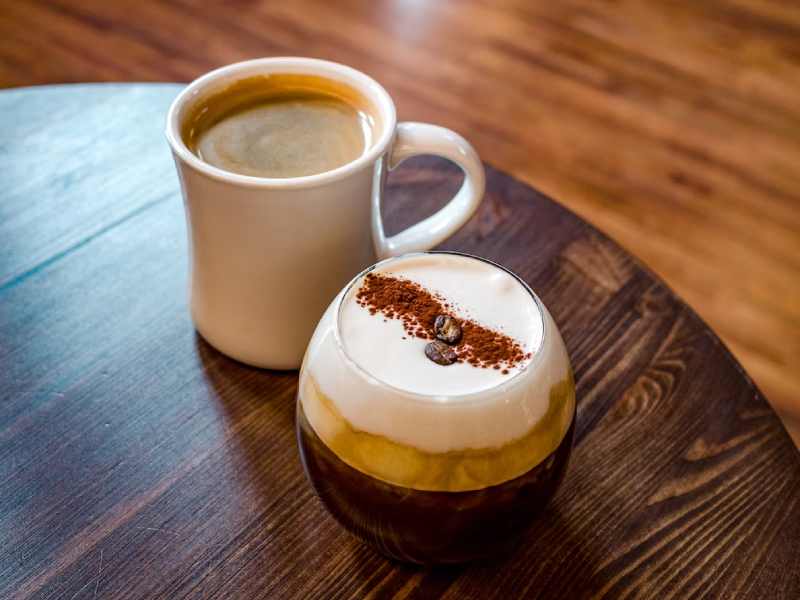 Irish Cream vs. Irish Coffee
Irish cream is a liqueur that can be served as a dessert drink or on the rocks, and it's between 15 and 20% proof. (1)
Irish coffee combines black coffee with Irish whiskey, cream, and sugar. To simplify the process, some baristas started using straight Irish cream as a substitute for whiskey, cream, and sugar.
---
So, What Flavor Is Irish Cream?
The Irish cream taste is rarely frowned upon. Smooth cream, sweetness, and pungent whiskey notes – what's there not to like? Let's explore its characteristics in depth.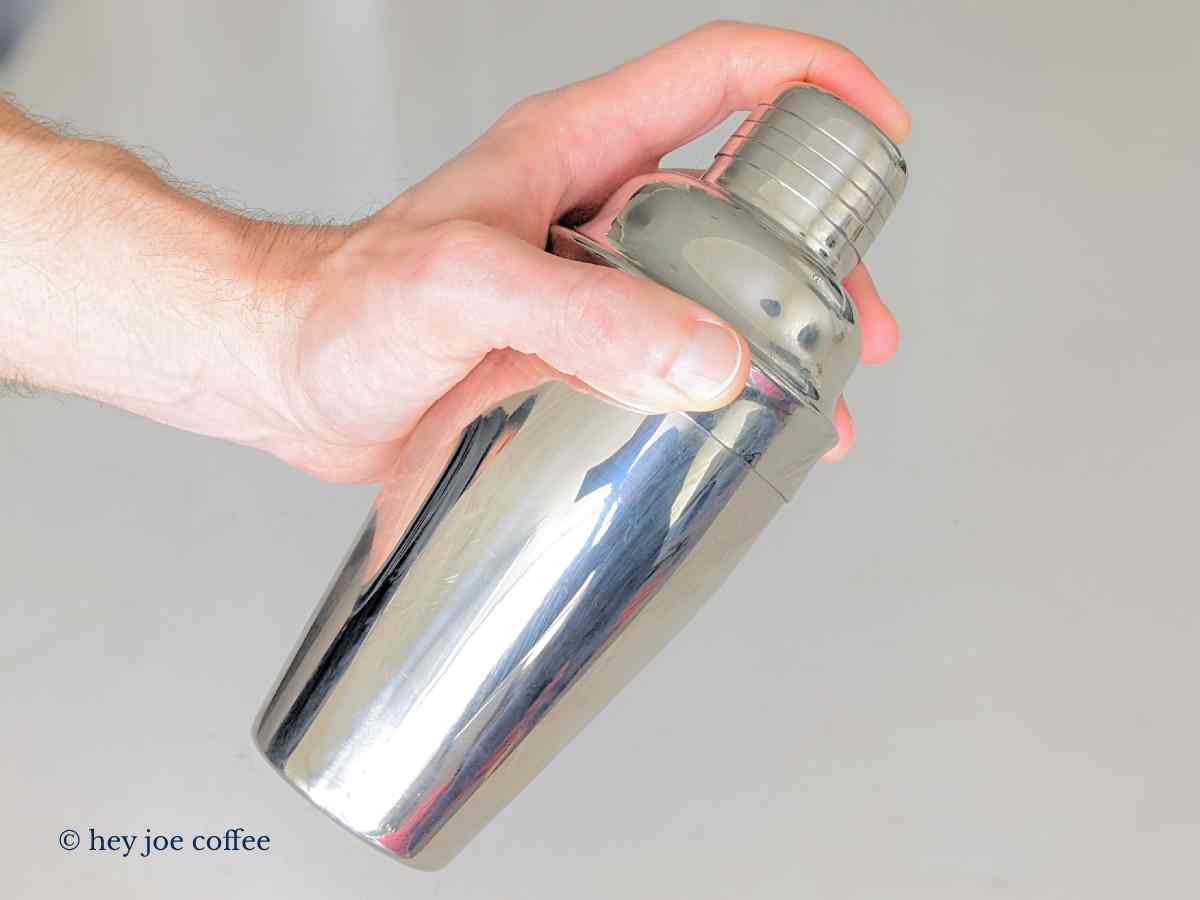 1. Flavor
Before settling on how Irish cream tastes, we need to mention that different brands will taste different. Baileys, for example, has added cocoa while Carolans contains honey.
The common notes for all Irish creams are milky, nutty, sweet, and with a hint of whiskey flavor.
2. Ingredients
The basic ingredients for an Irish cream include cream, sugar, and whiskey. However, they can vary between producers, and there are also flavored Irish creams.
You can find chocolate, vanilla, and even strawberry-flavored Irish cream.
3. Appearance
Irish cream is tan-colored, thick and viscous. It's almost too heavy to drink on its own as it coats the mouth after each sip. To avoid this, it's normally served with ice to thin it out.
When added to coffee, it blends in, so you don't get the same mouthfeel.
---
Non-Alcoholic Irish Creams In Coffee Chains
There's also non-alcoholic Irish cream for all fans that love the flavor but want to omit the alcohol. It exists in syrup form, and it's the essence of Irish cream. The syrup doesn't even contain cream most of the time.
The non-alcoholic Irish cream syrup is used as a flavoring agent in coffee shops and is most popular during the holiday season.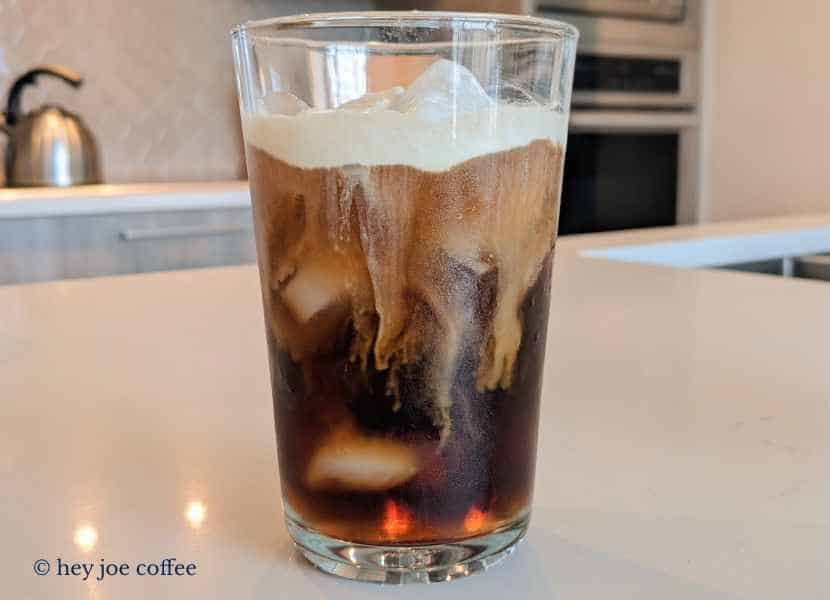 What Is Irish Cream Flavor at Dunkin'
Irish cream flavor at Dunkin is a flavoring that includes sweet creme, vanilla, and Irish Creme whiskey. It's usually available seasonally, during St. Patrick's day in March.(2)
You can add the Irish cream flavor at Dunkin to all of their iced, frozen, or hot beverages like lattes, macchiatos, and even espresso.
What Is Irish Cream Flavor at Starbucks
There are many accounts that claim that Fontana makes Starbucks syrups, including their Irish Cream syrup. Despite the basic flavor, this syrup also has hints of cocoa and vanilla and pairs well with iced and cold coffees.
The Irish cream at Starbucks is refreshing without being too heavy.
What Is Irish Cream Flavor at Dutch Bros
Dutch Bros' Irish cream syrup is made by Torani. It has a distinct whiskey smell, but flavor-wise it's less potent. You can taste creamy and nutty notes with mild hints of vanilla.
The Irish cream at Dutch Bros is used as the main ingredient for their 911 and the Dutch Bros Kicker.
---
Popular Drinks With Irish Cream
If you haven't tried any Irish cream drinks yet but fancy the flavor, we have a list of some of the most popular choices. Some of them are non-alchoholic, and some are, so you might have to hit the bar!
Alcoholic Irish Cream Beverages
White Russian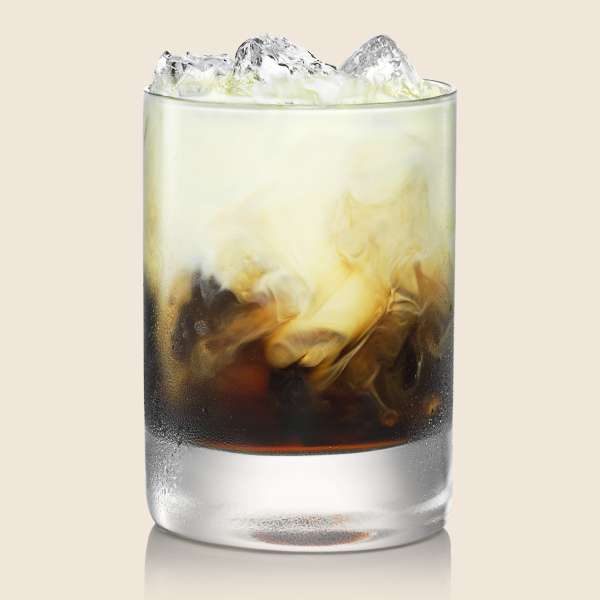 Description:
The White Russian is a sophisticated cocktail with a fancy appearance, sometimes resembling a short glass of cold brew. Probably one of the easiest to make at home too!
How It's Made:
In a shaker, combine 0.5 oz of vodka, 1.5 oz of Irish cream, 0.5 oz of coffee liqueur and 1 oz cold milk.
Fill a tumbler halfway with ice. Mix all the ingredients and pour over the ice.
B-52
Description:
B-52 is a famous shot named after the popular plane. It's not as powerful but sure is mesmerizing to look at!
How It's Made:
In a shot glass, add 0.5 oz of coffee liqueur. Follow with Irish cream, slowly pouring it over a spoon, to break the flow.
Finish with orange liqueur poured over a spoon so it stays afloat.
Serve and impress your guests!
Irish Coffee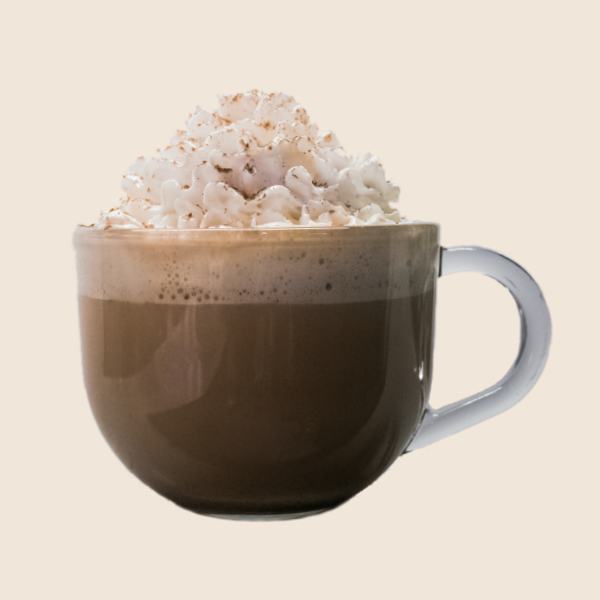 Description:
Irish coffee is the original when it comes to Irish cream drinks. Save this recipe for an after-work indulgence as it comes with some alcohol!
How It's Made:
Start by brewing one cup of coffee.
In a separate mug, combine 1.5 oz of Irish cream and 1.5 oz of Irish whiskey. Add the coffee.
Stir to combine and top with whipped cream and a dash of nutmeg.
Mudslide
Description:
Mudslide is the adult version of a milkshake, delicious, chilled yet with boozy flavor. You might find it very similar to the White Russian!
How It's Made:
Fill a shaker with ice and add 1.5 oz of vodka, 1 oz coffee liqueur, and 1 oz of Irish cream.
Shake the cocktail, so everything combines and chills.
Strain the cocktail in a short tumbler filled with fresh ice.
Non-Alcoholic Irish Cream Drinks
'Spiked' Brewed Coffee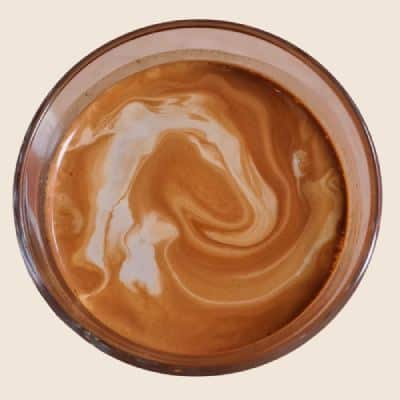 Description:
Contrary to the name, this coffee is not spiked with alcohol, but it's completely non-alcoholic. Nevertheless, it's scrumptious!
How It's Made:
Brew 1 cup of strong, dark roast.
To a mug, add 2 tablespoons of Irish cream. Add the coffee and stir to combine.
Optionally add a splash of milk or cream if the taste is too overwhelming.
Irish Cream Frappe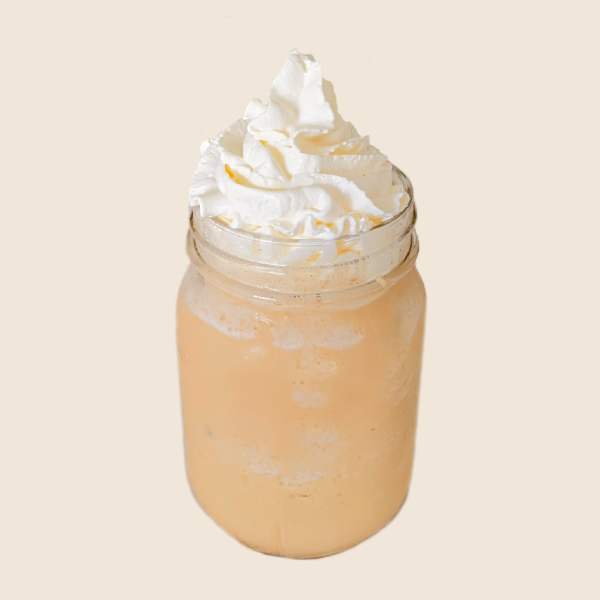 Description:
Irish cream frappe is the ultimate blended drink that features Irish cream syrup. If you're in the mood for a delicious dessert drink, this is the one!
How It's Made:
Combine 2 scoops of vanilla ice cream, 1 cup of milk, 0.5 oz of Irish cream syrup, and 0.5 oz of vanilla syrup in a blender.
Blend until the mixture becomes smooth and creamy.
Serve in a tall glass topped with one indulgent scoop of vanilla ice cream.
Copycat Starbucks Irish Cream Cold Brew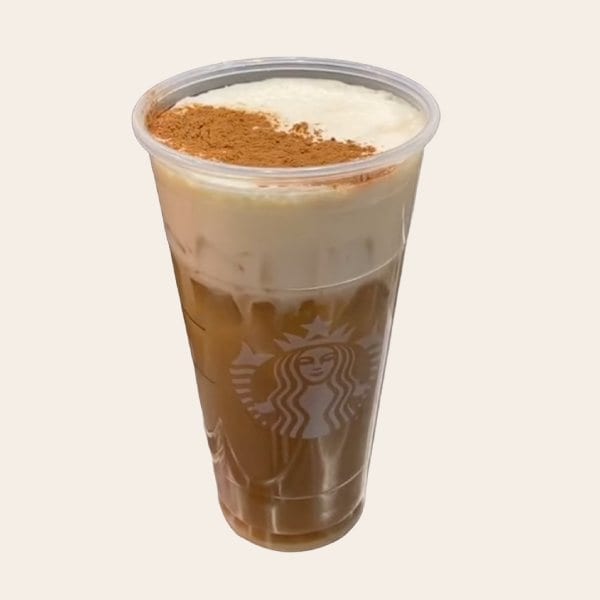 Description:
If the Irish cream cold brew has won you over, now you can make it at home for a fraction of the price. We promise it tastes just as good!
How It's Made:
For 2 servings, combine 3 oz of heavy cream, 2 oz of 2% milk, 1 oz of vanilla syrup, and 1 oz of Irish cream syrup.
Use a handheld frother to mix the ingredients for 2 minutes or until they turn into a thick foam.
Fill a tall glass with ice, add 1 oz of Irish cream, and 1 cup of cold brew. Mix and add half of the cold foam on top.
---
Summary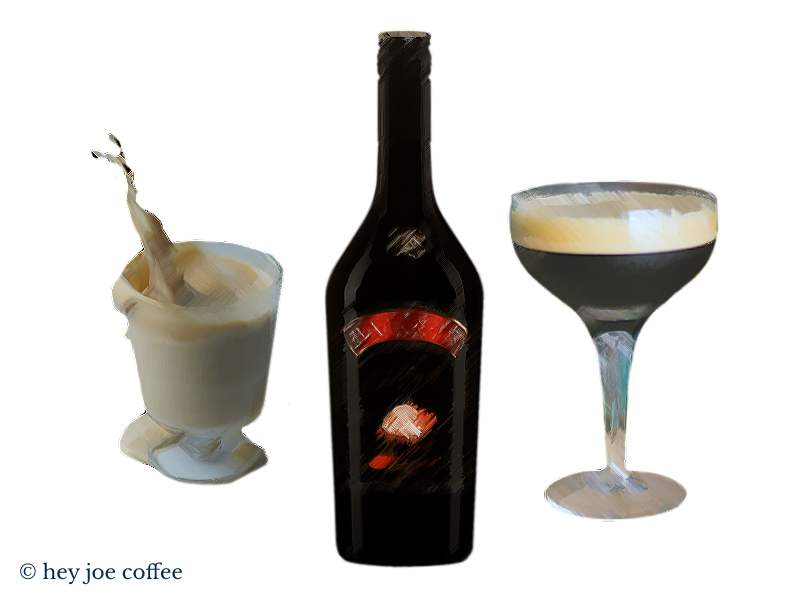 Even though a dozen new coffee flavors emerge annually, some classics like Irish cream will never go out of style.
With so many variations, it has become hard to define what flavor is Irish cream. Think of sweet, milky, rich, thick liqueur that goes perfectly well with both alcohol and coffee!
---
More Questions
What is in Irish Cream syrup?
Irish cream syrup is a flavoring agent that imitates the taste of Irish cream. While Irish cream combines sugar, whiskey, and cream, the syrup is clear with no alcohol or cream.

The ingredients, their quality, and amount depend on the manufacturer. 
What alcohol is in Irish Cream?
The alcohol used in Irish cream is whiskey, but not any type. Authentic Irish cream is made with Irish whiskey with ABV between 14% and 20%.

The Irish cream itself as a product has a protected geographical indicator of the EU, meaning all Irish cream sold within the EU must be produced in Ireland.
What flavors are in Irish Cream?
Irish cream might come in different flavors, depending on the manufacturer. The standard flavor is cream and whiskey with subtle nutty notes. 

However, Baileys and other large manufacturers have Irish cream flavored with chocolate, strawberry, pumpkin spice, and even red velvet cupcake!
Verified Sources
Wondering where your info comes from? We totally understand. Hey Joe only obtains our information from reputable sources. Contents from this article are sourced from the following publications:
Wikipedia: https://en.wikipedia.org/wiki/Irish_coffee