The Dutch Bros Kicker needs no introduction to hardcore fans of Dutch Bros. To the uninitiated, the Kicker is best described as a classic Irish cream breve.
We can all agree it's a delightful beverage, but what if you could make it yourself from home? Wonder no more, we have the copycat recipe for you.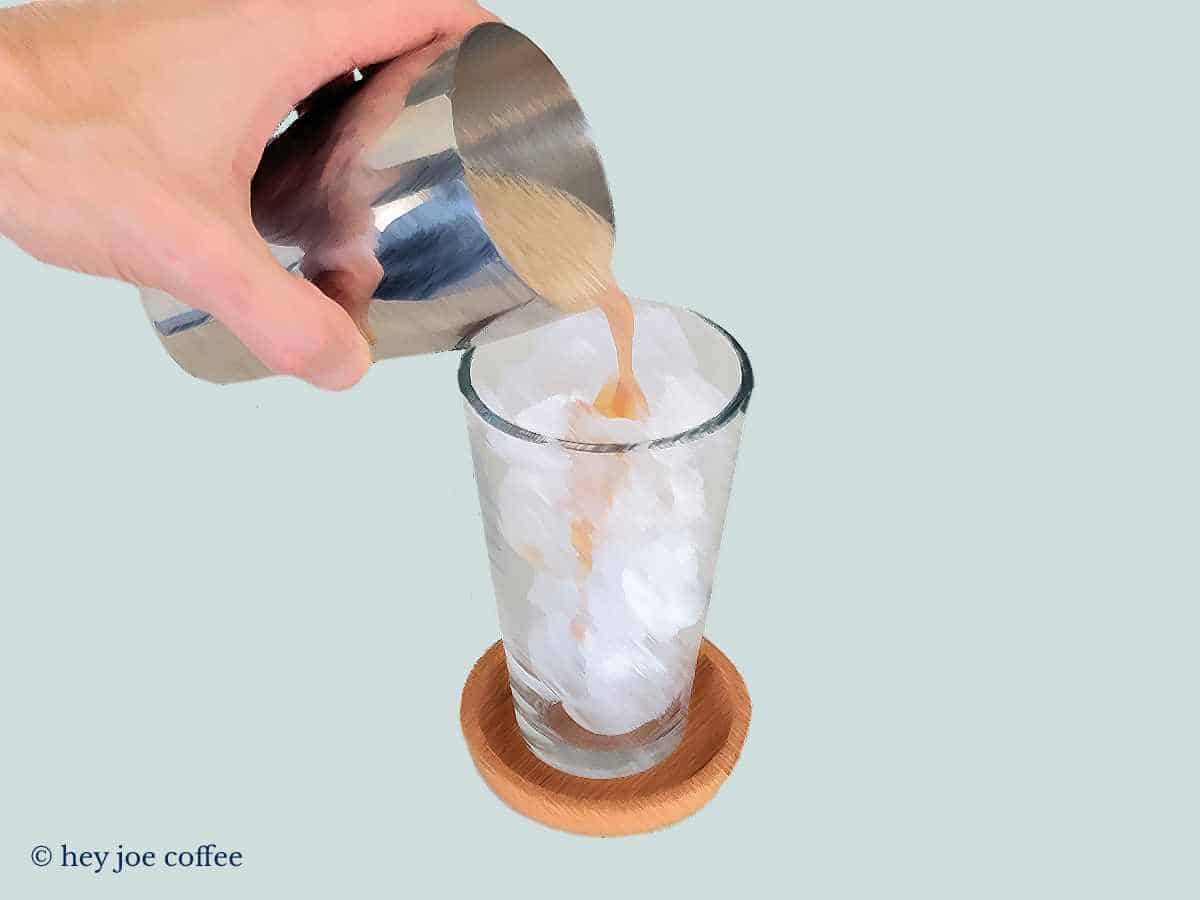 Topics Explored
Intro: Dutch Bros Kicker
The Kicker is a deliciously-crafted Irish cream breve that brings together a blend of espresso with half and half and Irish cream syrup.
It can be consumed iced, hot, or blended. The Kicker is a powerful beverage to prepare you for the day ahead.
It comes as no surprise that the Kicker is one of the best-selling drinks brewed at Dutch Bros.
The Kicker can be customized in so many ways to suit your preference! Have it sugar-free, with oat milk, or even as a nitro or cold brew coffee.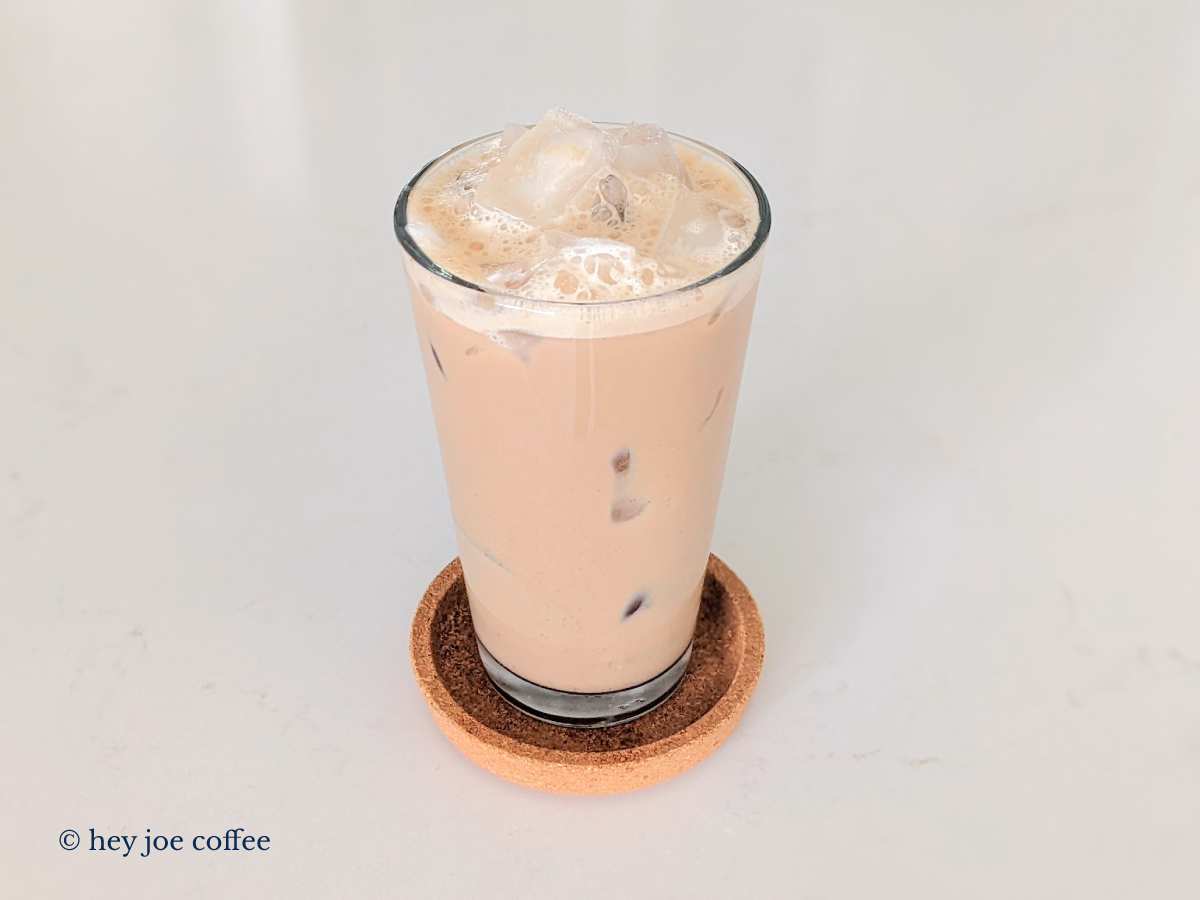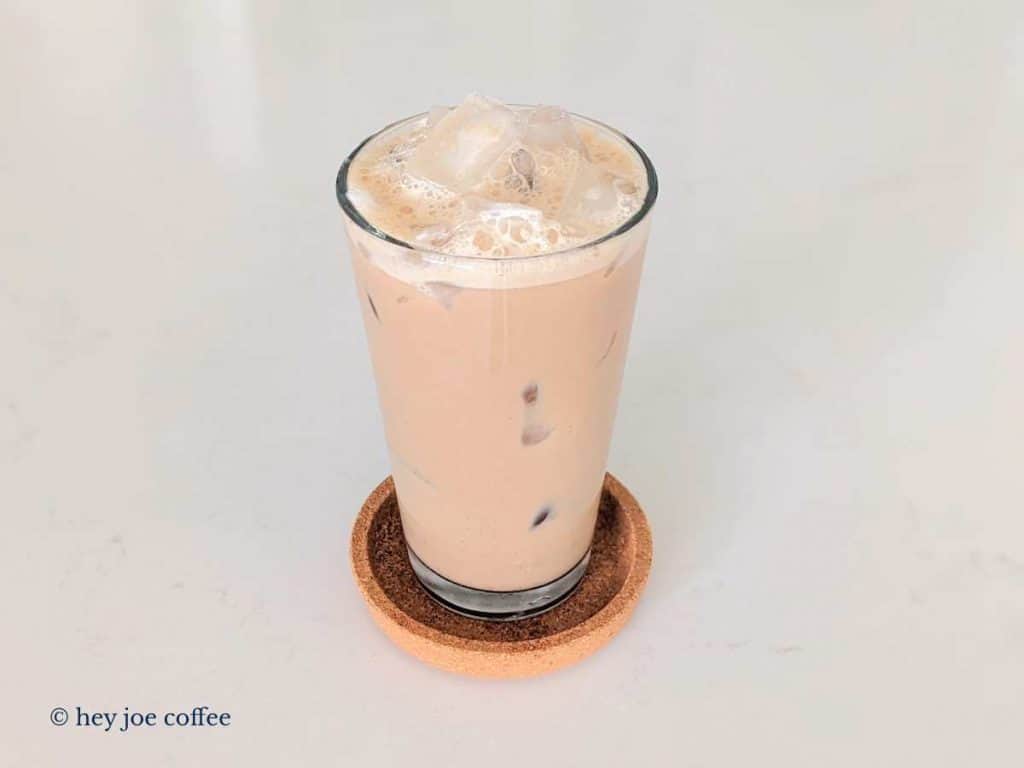 Kicker Ingredients
To make the Kicker , you will only need a handful of ingredients. Don't panic, they're all easily available at your local grocery store.
For the brew itself, you will need Irish cream syrup, espresso, and half and half. A generous amount of whipped cream or soft top takes it to the next level.
Irish Cream… Does This Mean It's Alcoholic?
In its original form, the Kicker is not alcoholic. The Irish cream syrup used is alcohol-free, keeping this a strictly non-alcoholic drink.

However, if you're looking for an alcoholic version, try adding real Irish cream like Baileys to a Dutch Bros breve.
---
Kicker Drink Profile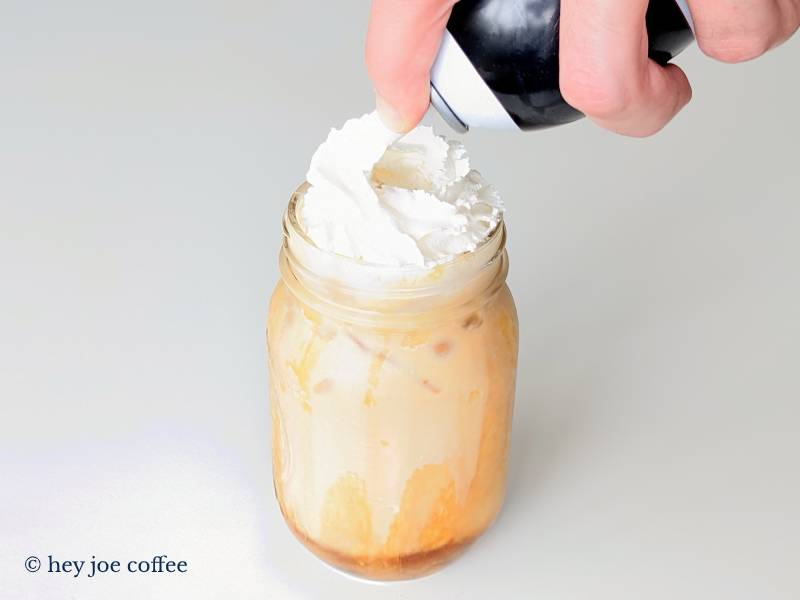 Flavor
Fans of creamy coffees rejoice; the Kicker is a good mix of creamy and sweet thanks to the Irish cream syrup and half & half.
Yes, it's on the creamier side, however, the coffee taste is not totally lost in the mix. And if you want it stronger, you can always get an extra shot of espresso.
Appearance
The Kicker is generally tan-colored throughout. If you're ordering it blended, the beverage consistency will become thicker due to the ice chips.
While the iced versions are more popular, you can also get the Kicker hot. We recommend ordering it with whipped cream for a decadent finish.
Calories
As much as we all love a good treat, many of us like to keep an eye on our calories and make sure we haven't gone overboard on our daily allowance.
That being said, with a treat as delicious as this, it won't hurt to be naughty just this once.
Iced:
Small: 380 calories
Medium: 540 calories
Large: 640 calories
Hot:
Small: 460 calories
Medium: 620 calories
Large: 720 calories
Blended:
Small: 510 calories
Medium: 720 calories
Large: 940 calories
---
Kicker Variations
Have you looked at the Kicker and thought to yourself: 'Does go with oat milk?' Or 'Would a nitro taste better?' Well, fortunately for you, this is a versatile drink that tastes good remixed.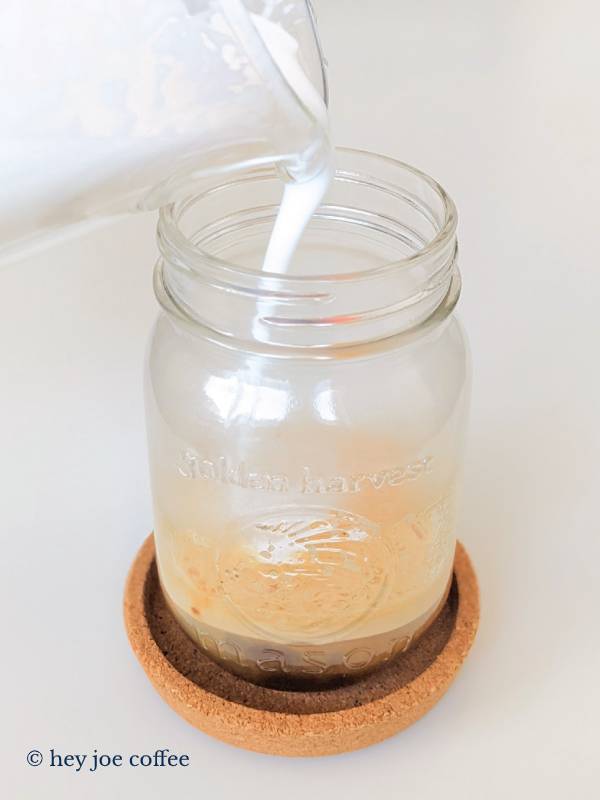 1. Oat Milk Kicker
The Oat Milk Kicker is the plant milk version that incorporates the use of, as the name suggests, oat milk in its blend.(1)
As with the original version, the Irish cream taste and overall flavor is on point. In fact, the oat milk gives the Kicker an extra boost of creaminess.
Ingredients:
Oat Milk
Irish Cream Syrup
Espresso
2. Kicker Nitro & Cold Brew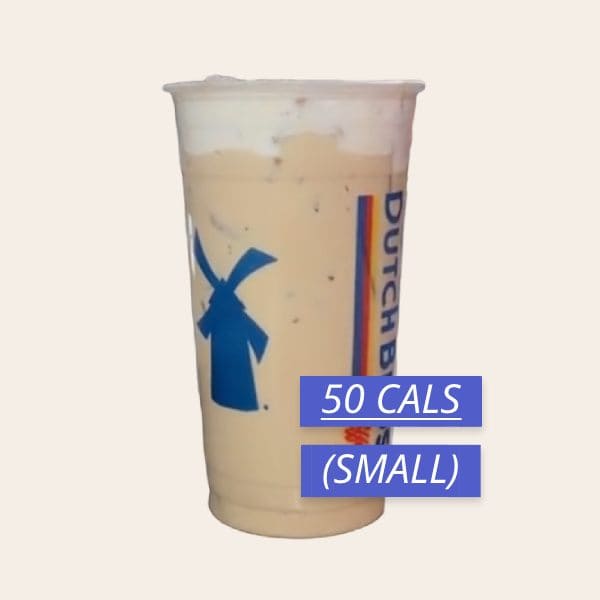 The standard Kicker uses regular espresso, though this ingredient can be changed with cold brew or nitro cold brew.
Both cold brew versions are mixed with Irish cream syrup and half and half. The beverages are available either iced or hot.
Ingredients:
Irish Cream Syrup
Cold Brew or Nitro
Half and Half
3. Other Customizations
If these alternatives still aren't quite what you are looking for, worry not, for there are still other customizations to make the perfect Kicker.
You can try adding whipped cream or soft top for a fluffy finish. Or try a half Golden Eagle and half Kicker combo for something a little different.
---
Is The Kicker At Dutch Bros Good?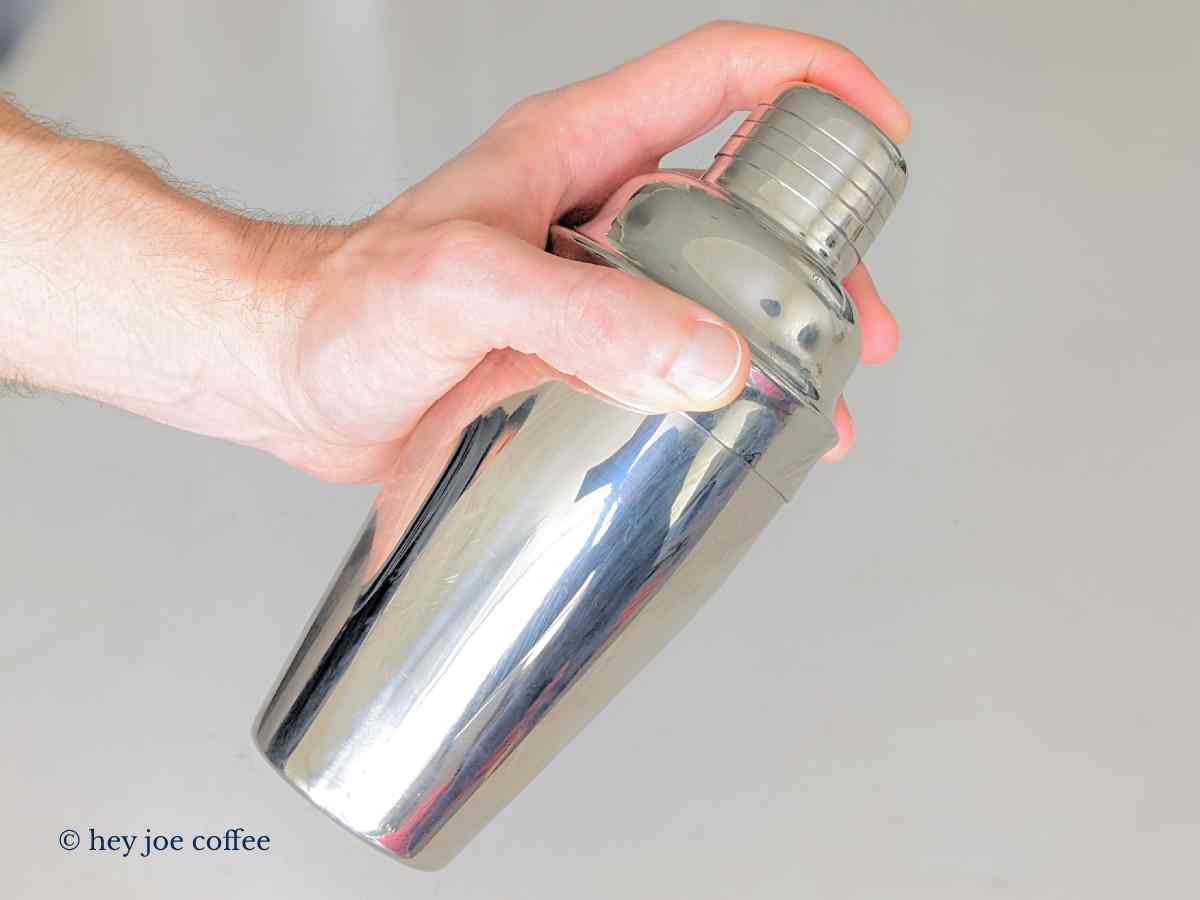 So, the big question, is the Kicker any good?
Yes, I definitely think so. The Kicker is a flavorsome treat especially if you're into creamy coffees. Don't take my word for it, you just need to try for yourself.

Once you have tried the real deal, you can use our copycat recipe to have this drink as much as you like.
---
Dutch Bros Kicker Recipe
This Dutch Bros Kicker recipe is extremely easy to follow and prepare. Even aspiring baristas will be able to follow our copycat recipe.
You'll be enjoying this tasty, creamy beverage in no time.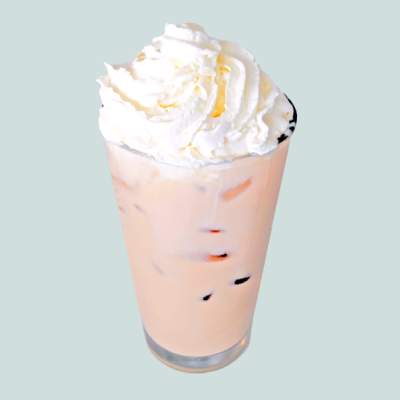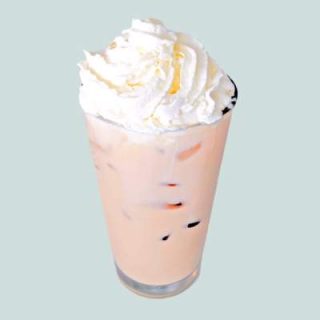 Dutch Bros Kicker Easy-Peasy Recipe
Yield:
1 serving (~16 oz)
This Kicker recipe is as simple as it gets. The result is a creamy beverage to quench that thirst you've worked up.
Ingredients
Irish Cream Syrup*: 4 tbsp
Espresso: 2 shots
Half & Half: ~ 6 oz
Ice
Whipped Cream (optional)
Instructions
Brew espresso shots using your espresso maker or your preferred method. Leave it to cool while moving on to the next step.
Fill a tall glass with 3/4 cups of ice (use less if you want a stronger tasting drink) and put it to one side.
Pour the espresso into a shaker, add the syrup and the half and half, then shake well for 30 seconds to a minute.
After shaking the drink, check the consistency of the mix to make sure everything is well incorporated**.
Once the mixture is combined, pour it into the glass with ice. If you wish to have the Kicker as is, go right ahead. If you aren't quite done, continue with the next step.
Top off your drink with whipped cream for a decadent finish. Or pour on your homemade soft top using this recipe. Once ready, enjoy!
Notes
* I use Torani's Irish Cream syrup which is the same brand used by Dutch Bros.
** If the mixture does not appear well combined, shake well for a further 20 to 40 seconds and check again.
---
Final Words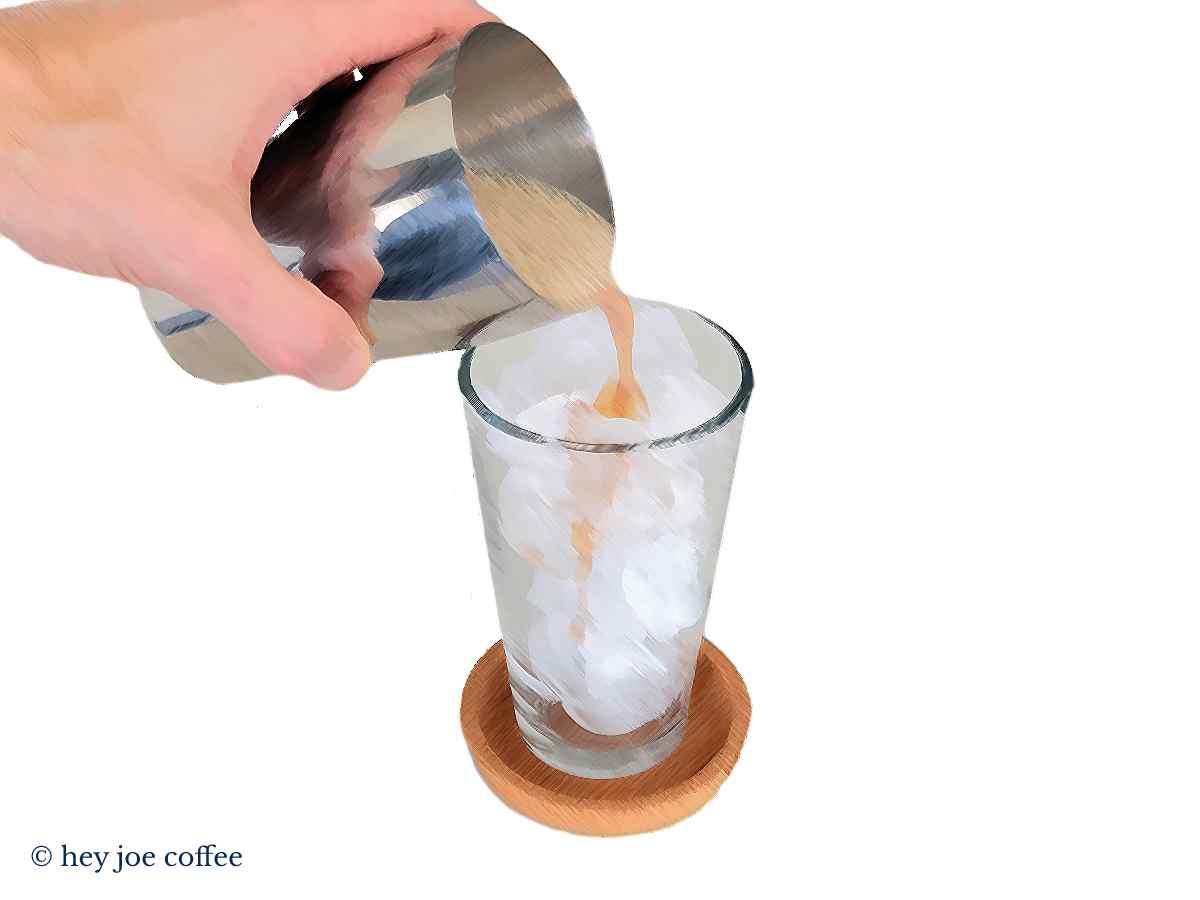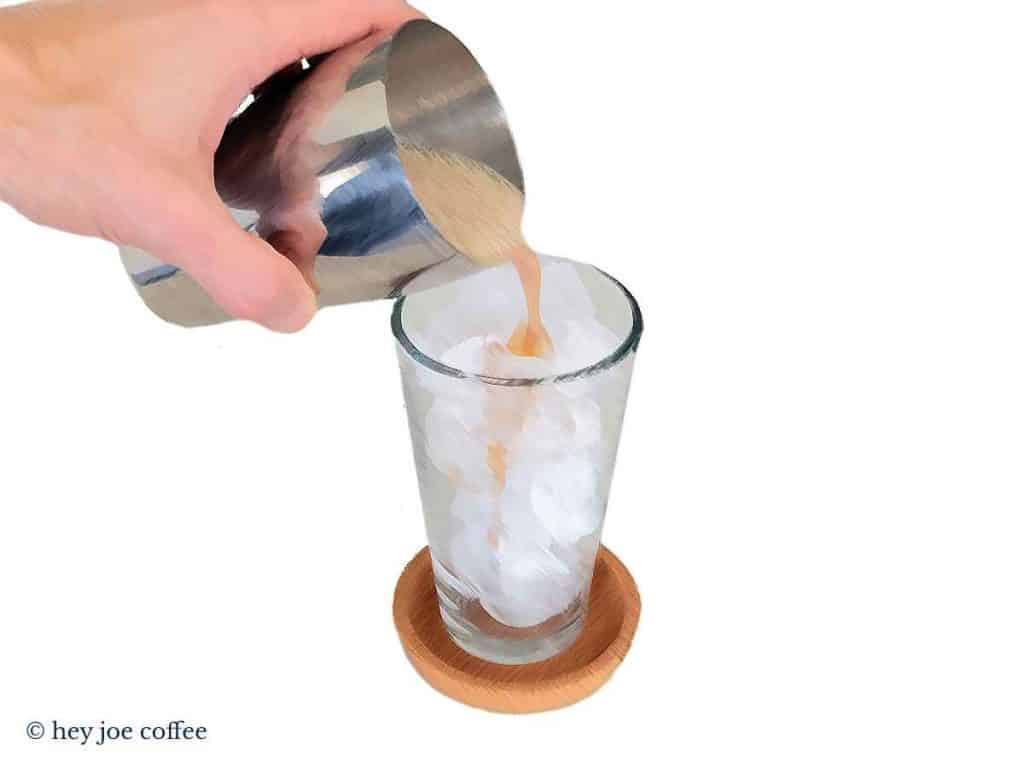 Given the right ingredients, the Dutch Bros Kicker is an easy drink to master at-home. And yes, you can customize the drink in any way you like.
Now that you've got the required information and recipe, it's time to look at the beverage from a glance and answer outstanding questions about it.
---
Verified Sources
Wondering where your info comes from? We totally understand. Hey Joe only obtains our information from reputable sources. Contents from this article are sourced from the following publications: