Has someone told you it's too early to think about the Dutch Bros Christmas drinks? You don't need that negativity in your life.
Join us in exploring and rating the Christmas drinks to find your new go-to order this holiday season.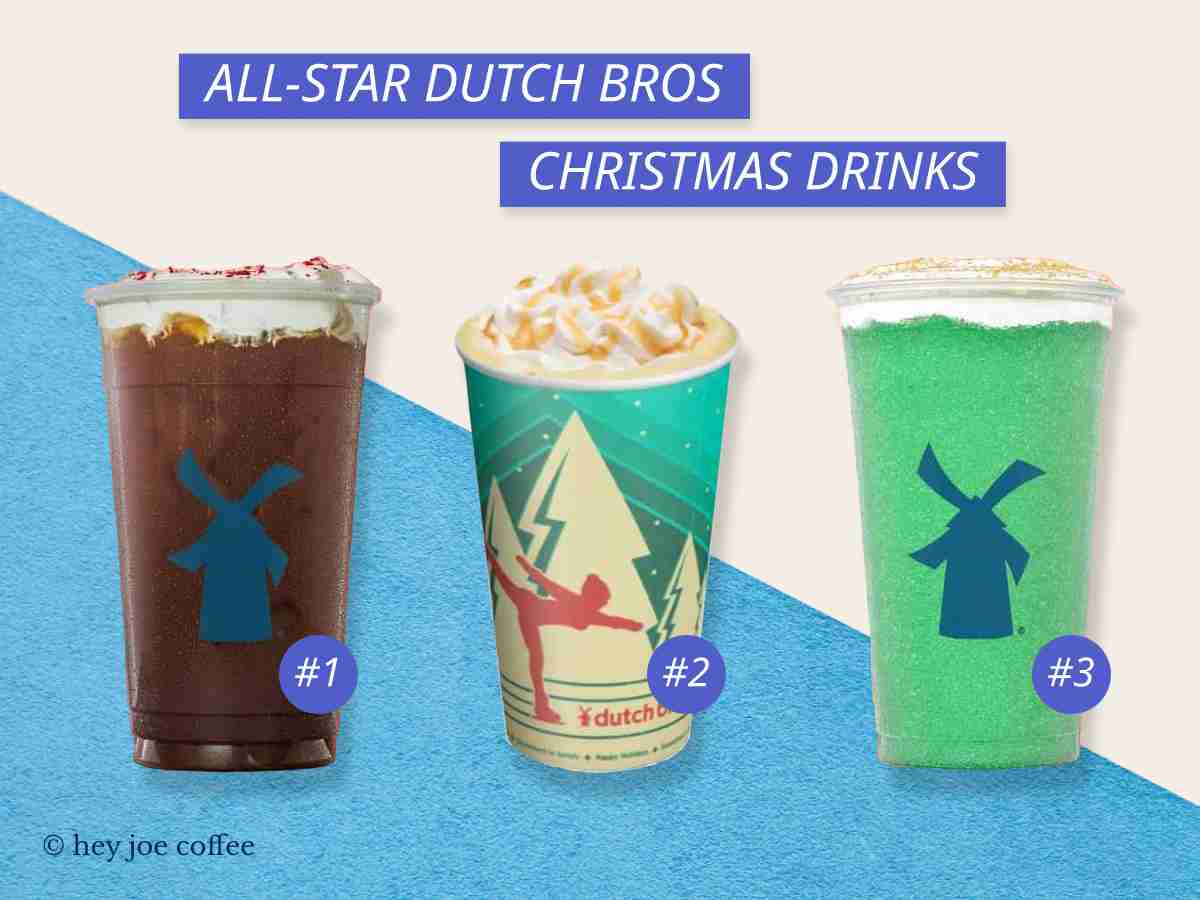 Topics Explored
What Are 2022 Dutch Bros Christmas Drinks?
Each year, Dutch Bros announce their Christmas lineup in early November. This means the official list is not out yet.
But, peppermint is rumored to be making a comeback as it has every year.
But there's also talk about a seasonal Rebel with pomegranate, vanilla, soft top, and lime topping? How exciting!
We'll update you with more info as soon as we find out.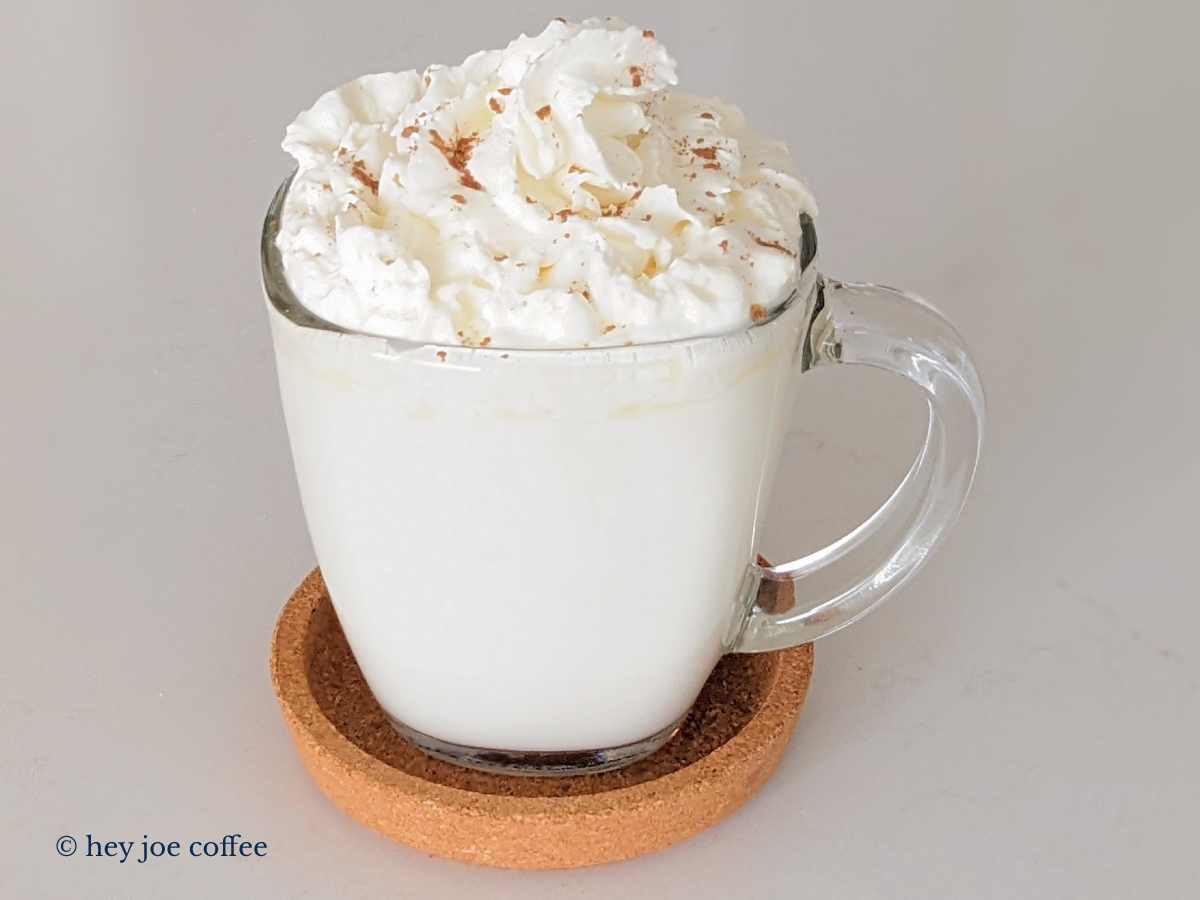 In 2021, we were spoiled with three Dutch Bros Christmas drinks. Peppermint Bliss Cold Brew was the ultimate refreshment on a sunny day when you get sweaty from running around to get presents.
The Hazelnut Truffle Mocha is a classic espresso-based drink with hazelnut and caramel flavors.
For those not fancying the coffee flavor, there was Glacier Peak Rebel – a blue raspberry and vanilla rebel with a creamy soft top.
---
Best Overall Dutch Bros Christmas Drinks
Already in the mood for the holidays? These Dutch Bros Christmas drinks will help you find your fuel during the holiday season. Psst… some of these are available year long.
1. Christmas Morning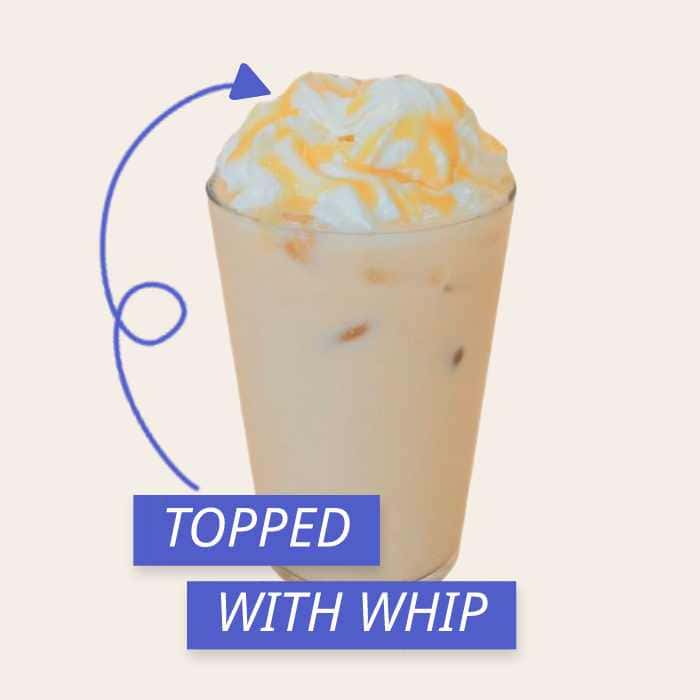 Behind the festive name, you'll find the ultimate cozy drink with warming spices. Probably a go-to for chai lovers as I find it quite similar to chai tea.
A cup of Christmas morning brings together Oregon tea – that's Dutch Bros' version of chai tea, half and half, white chocolate sauce, and gets topped with whipped cream and caramel.
How It's Made:
Base: Oregon Chai & Half and Half
Flavor: White Chocolate
Topping: Whipped Cream & Caramel Drizzle
2. Peppermint Bliss Cold Brew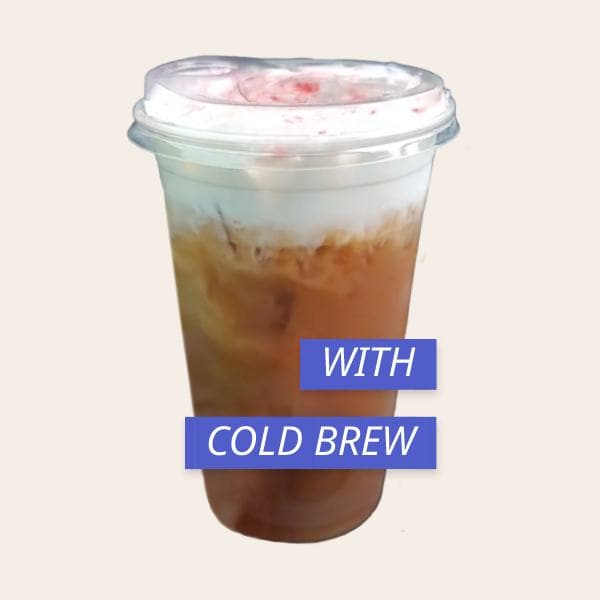 If Christmas doesn't necessarily involve snow where you're at, you'd want to reach for the Peppermint Bliss.
Nitro or regular cold brew meets white chocolate and peppermint syrup and gets topped with a marshmallow-like soft top. As a bonus, you'll find some crunchy candy cane sprinkles.
How It's Made:
Base: Cold brew
Flavor: Peppermint Syrup & White Chocolate
Topping: Soft Top (optional)
3. Glacier Peak Rebel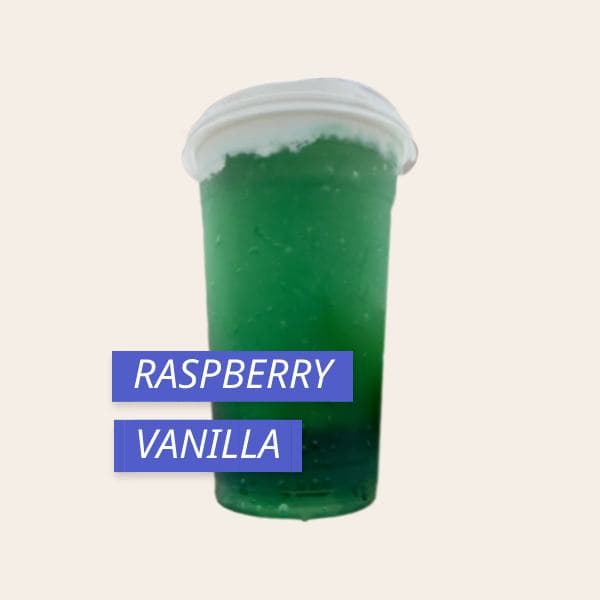 Rebel, Dutch Bros' own energy drink, is also available in a holiday flavor. Blue Rebel gets mixed with blue raspberry and vanilla and topped with a soft top.
It's not the typical Christmas drink, but back when I had it, I loved the raw sugar on top as it gives the fizzy drink some crunchy texture.
How It's Made:
Base: Rebel
Flavor: Blue Raspberry & Vanilla
Topping: Soft Top (optional)
4. Sugar Cookie Breve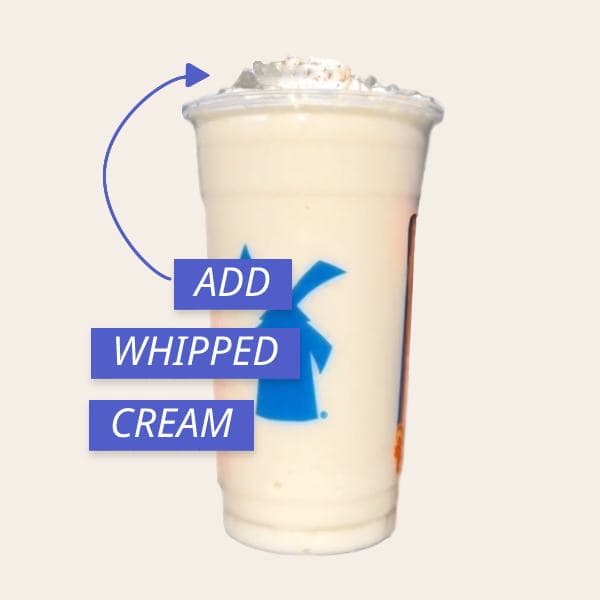 The Sugar Cookie breve is buttery, nutty, and creamy as if a cookie got blended into the cup. We like ours iced as we found the flavors pop up more in this version.
Here's a tip: ask the broista to line the cup with chocolate sauce, it's even better!
How It's Made:
Base: Breve
Flavor: Almond Roca, Vanilla, & White Chocolate
Topping: Whipped Cream & Raw Sugar Sprinkles
Chocolate Drizzle (optional)
5. Caramel Eggnog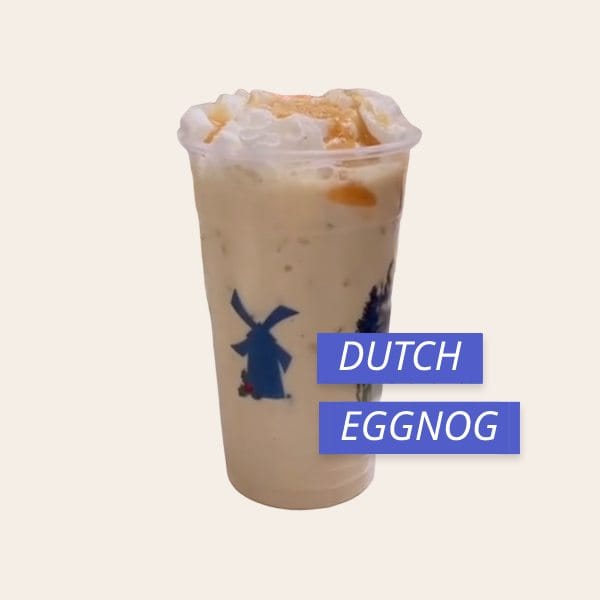 Can it get more festive than a cup of eggnog?
Caramel Eggnog is freshly brewed espresso topped with eggnog instead of cream or milk and taken to the next level with a buttery caramel drizzle.
If you're a fan of this Dutch Bros holiday drink, you'll have to petition them to bring it back since it's no longer available. (1)
How It's Made:
Base: Espresso
Eggnog
Flavor: Caramel
Topping: Whipped Cream & Caramel Drizzle
6. Peppermint Bark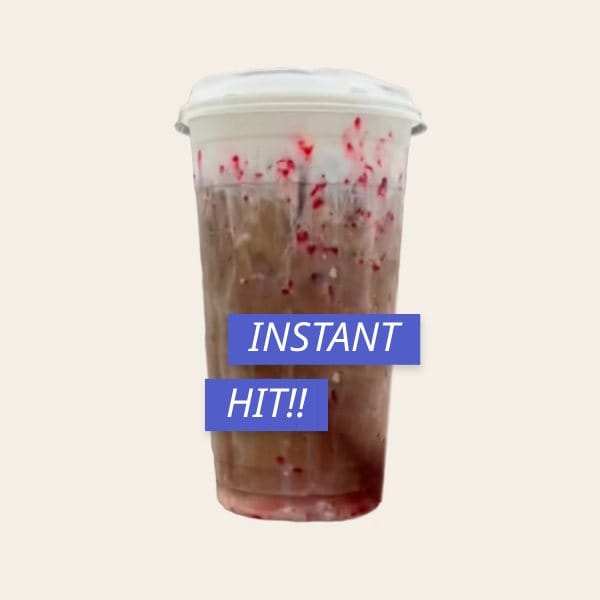 A flavor I love describing as candy canes meet After Eight chocolates in a cozy, iced espresso and milk bath. It's another cold holiday drink with hints of coffee, white and dark chocolate, and peppermint flavor.
On top, you can enjoy whipped cream with crushed candy canes and chocolate sauce.
How It's Made:
Base: Dutch Freeze
Flavor: White Chocolate, Dark Chocolate & Peppermint
Topping: Whipped Cream, Chocolate Drizzle, & Candy Cane Sprinkles
7. Hazelnut Truffle Mocha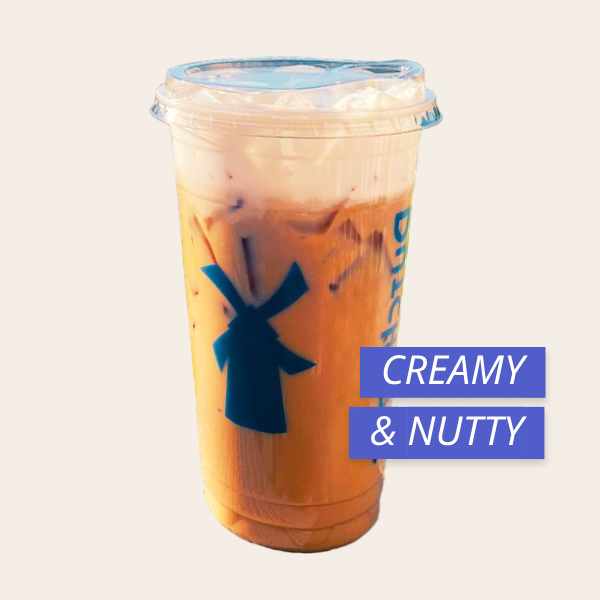 If you want to stick to the classics, this drink is for you. Espresso and chocolate milk pair perfectly, as the hazelnut syrup pronounces that cozy flavor.
But it doesn't stop there; the Hazelnut Truffle Mocha is finished with a creamy soft top and a decadent caramel drizzle.
How It's Made:
Base: Chocolate Milk & Espresso
Flavor: Hazelnut
Topping: Soft Top & Caramel Drizzle
8. SnowBerry Rebel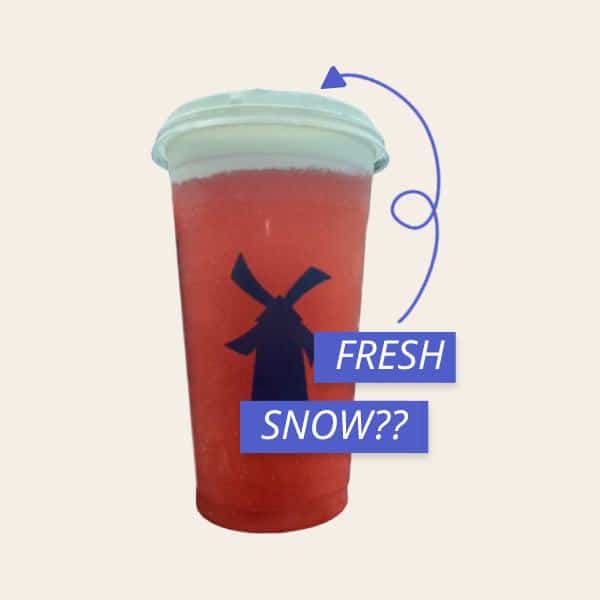 Meet the red drink, with a white top as a layer of fresh snow, and blue sprinkles to make it even more accurate.
Besides representing the true holiday colors, the SnowBerry Rebel combines blackberry Rebel with a sweet marshmallowy top. A perfect pick-me-up when you're not in the mood for coffee.
How It's Made:
Base: Rebel
Flavor: Blackberry
Topping: Soft Top & Blue Sugar Sprinkles
---
Summary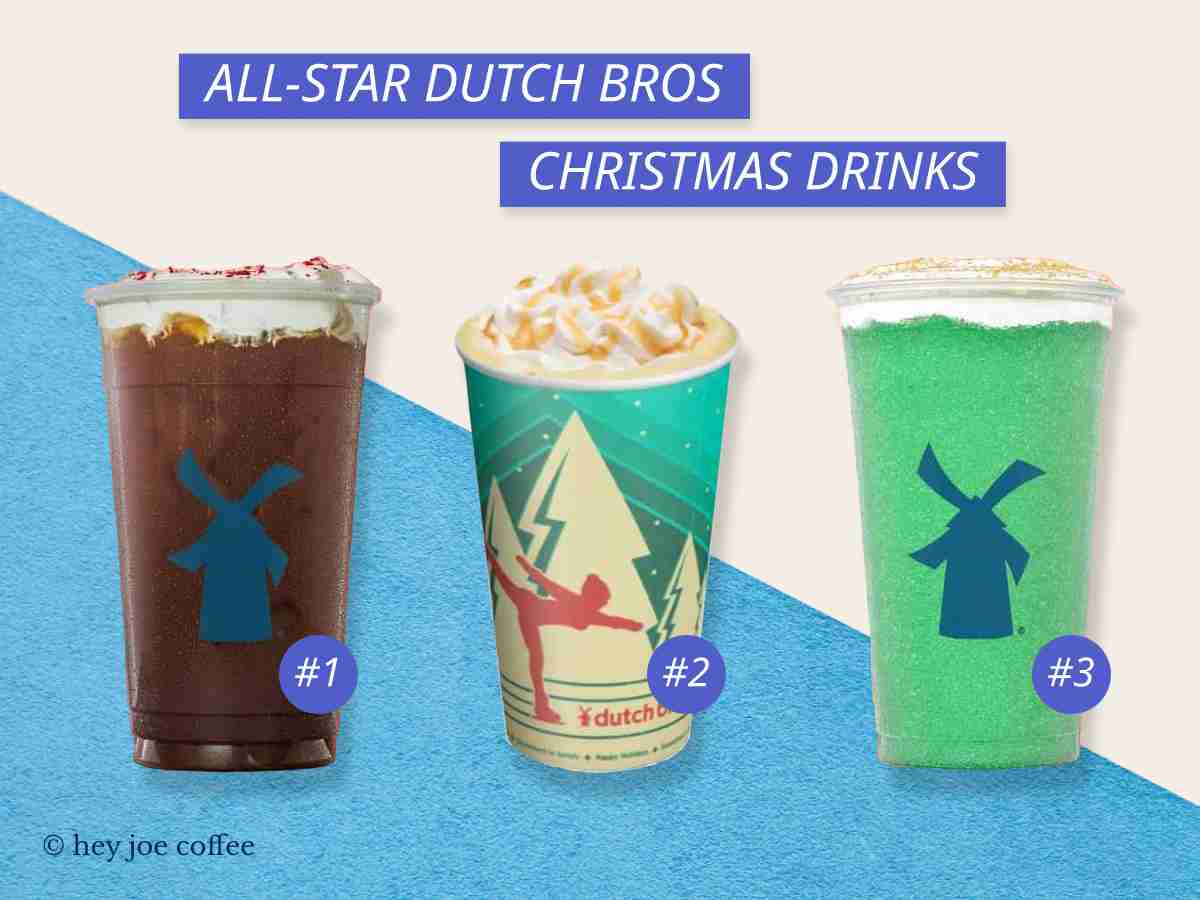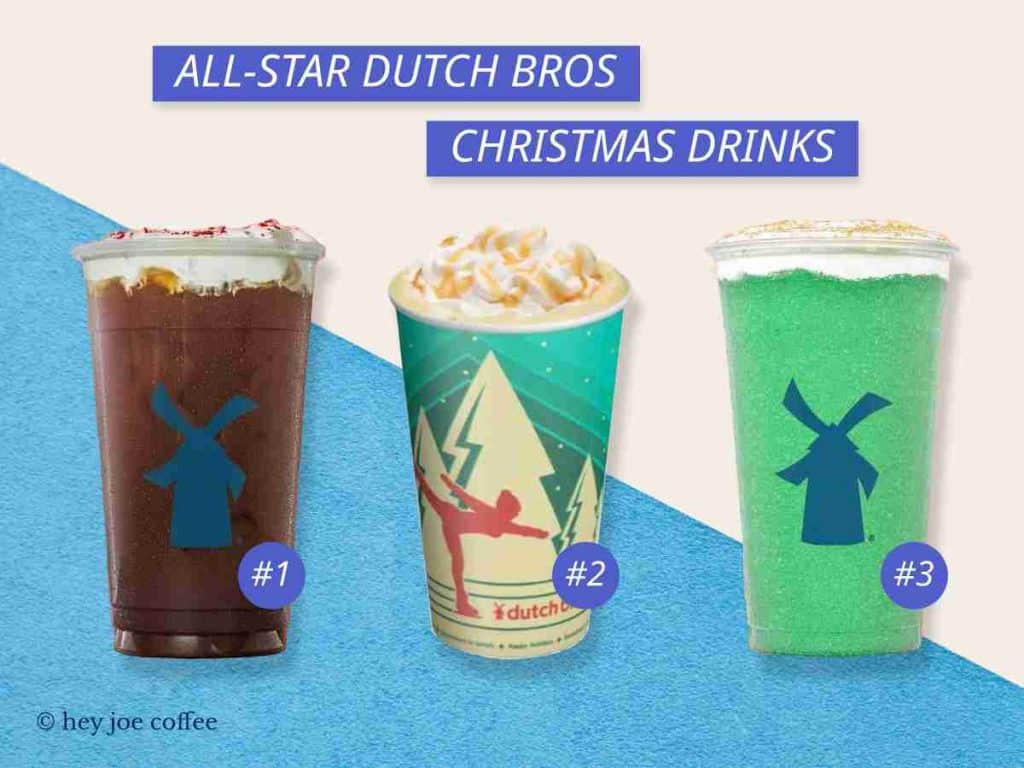 Dutch Bros Christmas drinks are one of the most creative combinations if we dare to compare them to other popular chains.
We love the OG warm drinks choice, but the iced and blended options make this chain stand out!
---
Verified Sources
Wondering where your info comes from? We totally understand. Hey Joe only obtains our information from reputable sources. Contents from this article are sourced from the following publications: