The coffee types and ingredients are neverending, and so is our curiosity. So when we came across Lingzhi coffee and its benefits, we were intrigued. What is this brew, and how can we prepare it?
The lingzhi powder was surprisingly easy to source, so we came up with a recipe. Read on to find out why you need to try!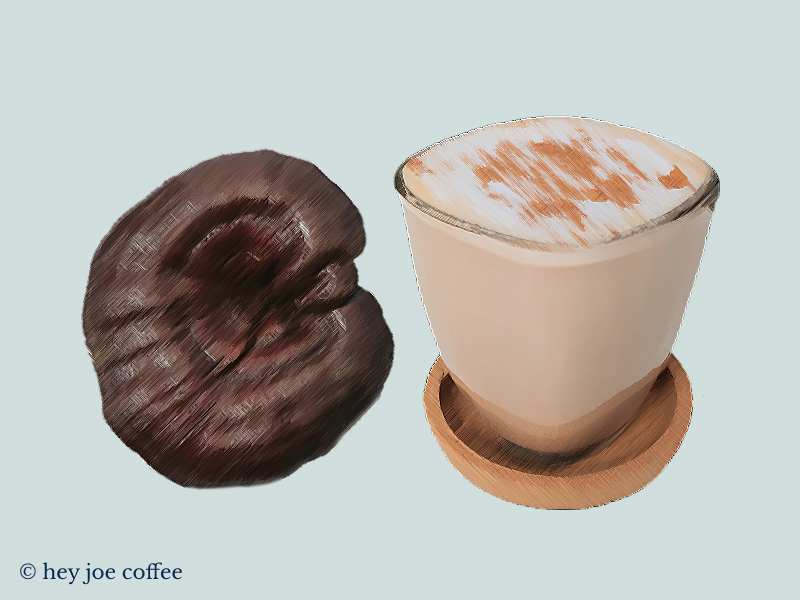 Topics Explored
What Is Lingzhi Coffee?
Lingzhi, reishi, or Ganoderma are different names of the same mushroom.
It was once considered the elixir of immortality due to its many health benefits.
People quickly found ways to incorporate the mushroom into their diet, including coffee. As a result, this coffee is now available prepackaged and ready to brew.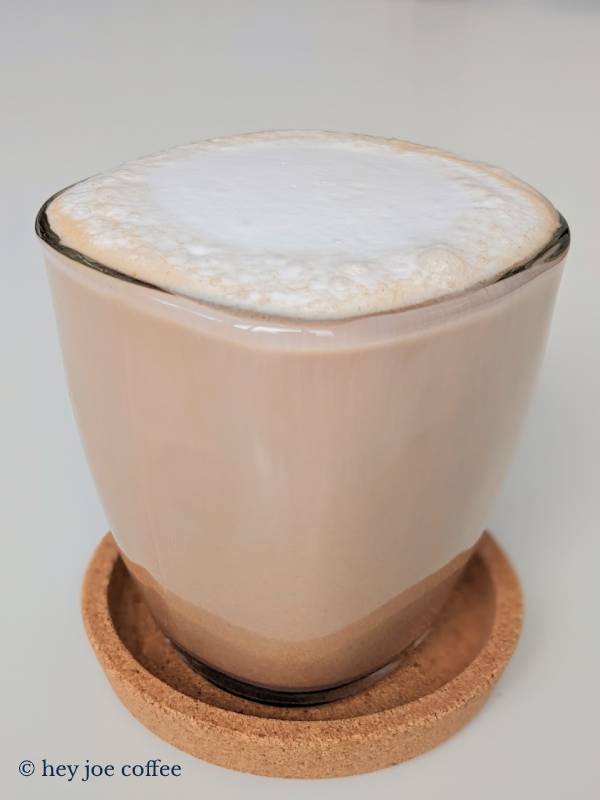 Lingzhi is a medicinal mushroom native to Asia. It was long available only for the upper class since the wild mushrooms were hard to source.
Nowadays, it's cultivated, so it's easy to come by.
The list of health benefits is immense; lingzhi has an anti-aging effect, improves insomnia, memory, enhances energy and heart health.
---
Benefits of Lingzhi Coffee
The benefits of this coffee are what drew us to try it; after all, it was the elixir of immortality.
But away from the legends, the health benefits paced in this mushroom are not a fad. Read on to see why you need this superfood in your coffee.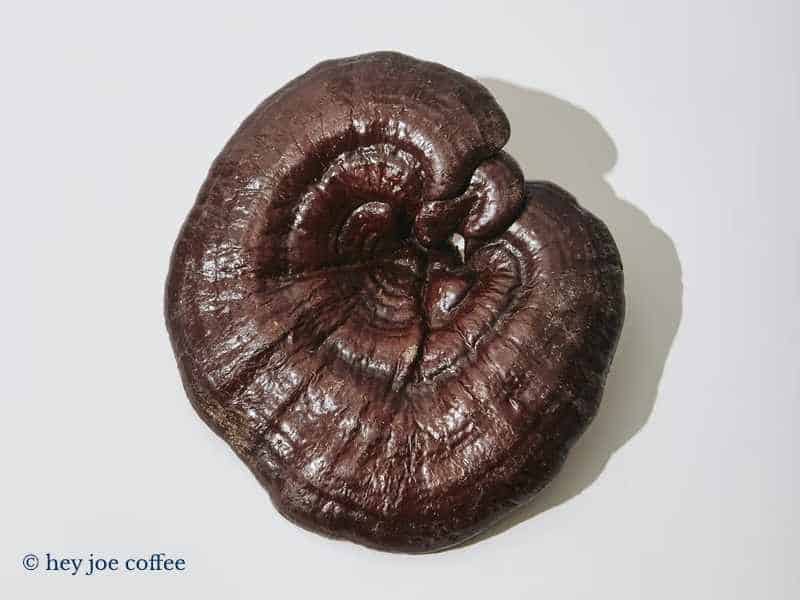 1. Strengthens Immunity
Lingzhi mushrooms have a proven positive effect in building immunity.
A 12-week research(1) conducted among cancer patients showed that the mushroom helped increase the number of killer cells fighting carcinoma. This improved the life quality of over 65% of the participants.
Sick participants had the best results from consuming lingzhi, while healthy individuals didn't have any drastic effect.
2. Fights Fatigue
People with suppressed immunity due to prolonged sickness or a chronic disease noticed a significant improvement upon consuming lingzhi.(2)
In addition, the mushroom taken as a supplement benefits people dealing with depression, anxiety, and insomnia.
Two separate studies showed improvement in fatigue and dizziness in 4 and 8 weeks.
3. Improves Heart Health
When it comes to improving heart health, one research provided amazing results.(3)
Participants who consumed lingzhi mushrooms in the course of 4 months noticed a significant improvement in their good cholesterol levels. They also lowered their triglycerides.
However, follow-up studies never gave the same result. Therefore, these claims need further research.
4. Prevents Cellular Damage
Lingzhi mushrooms have a substantial amount of antioxidants. Antioxidants are essential because they prevent damage from oxidative stress to your cells.
But, there are just a few contradictory studies.
The first one shows a significant improvement in critical antioxidant levels, while the participants in the second study didn't experience any improvement(4).
Side Effects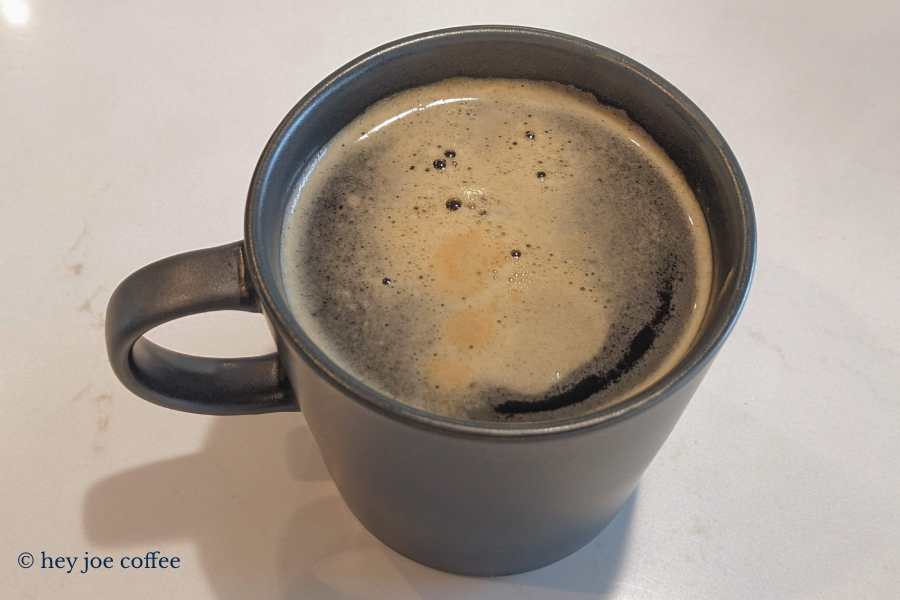 Lingzhi is safe when consumed in moderation if you're not allergic to any mushrooms.
However, it is a natural blood thinner, so it can interfere with blood clotting medicine.
People with low blood pressure should avoid consuming lingzhi. The same applies to pregnant and breastfeeding women. If you have any doubts, consult your doctor.
Pros & Cons (Summary)
Pros
Strengthens immunity
Improves heart health
Fights fatigue
Prevents cellular damage
Cons
May interfere with medication
---
How to Make Lingzhi Coffee
Our initial thought on how to make lingzhi coffee was how would you brew mushrooms? With a quick research, we found lingzhi powder and crafted a delicious recipe.
We picked ingredients that perfectly balance out the earthy flavor of the lingzhi.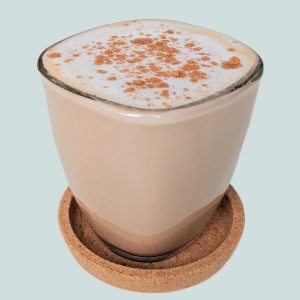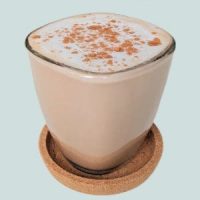 Frothy Lingzhi Coffee
Yield:
1 serving (~10 oz)
In this recipe, we'll show you how to make lingzhi coffee that's healthy and delicious. (Note that this is a single serving; double the ingredients if you're sharing with a friend.)
Ingredients
Brewed Coffee*: 2 oz
Oat Milk (or Coconut Milk): 6 oz
Lingzhi Powder: 1 tsp
Honey or Maple Syrup (if vegan): 1 tbsp
Cinnamon Powder (optional): 1 pinch
Instructions
Start by brewing 2 oz of strong coffee using your favorite brewing method.
After the coffee is made, add 1 tablespoon of honey (or maple syrup) and mix to incorporate. This will balance out the bitterness of the lingzhi.
Next, add the lingzhi powder. It's a fine powder, but make sure to whisk well, so there are no clumps.
Set the coffee aside and steam the oat milk**. Oatmilk has some sweetness that works great with the lingzhi.
Pour the steamed oat milk over the coffee and scoop the foam. Sprinkle some cinnamon on top and enjoy!
Notes
*We recommend brewing espresso or using a moka pot for a strong cup
** We have a full guide here on how to steam oat milk.
---
Final Words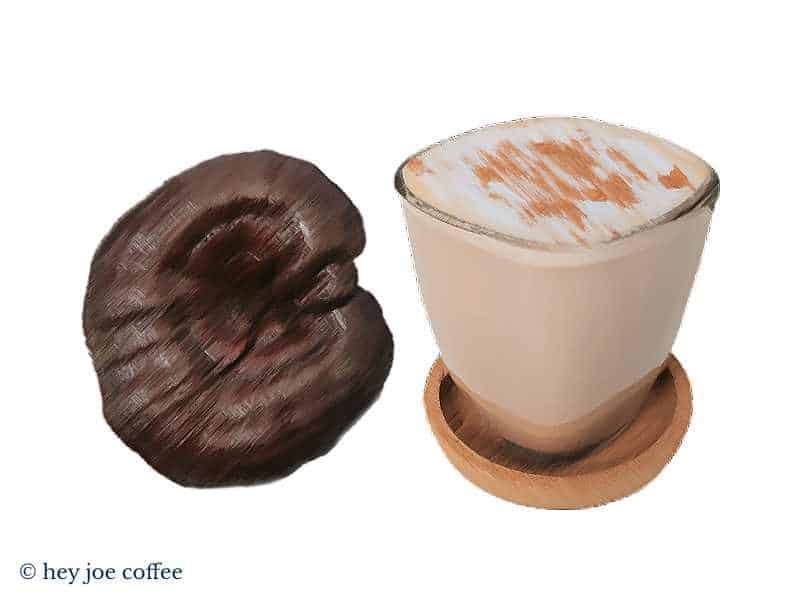 Picking the best way to incorporate beneficial ingredients can be a challenge. But if you want to try the ancient medicinal mushroom, we have the perfect lingzhi coffee recipe.
The lingzhi powder has a mildly bitter and earthy flavor. It can help you improve your fatigue, heart health, and it's a good way to consume more antioxidants.
---
More Questions
Where to buy lingzhi coffee?
You won't find this coffee in your local coffee shop or big chains. Instead, you can buy the ground lingzhi from an online retailer or a healthy food store. Then you can brew it following our recipe.

To make it even more convenient, you can get pre-mixed coffee sachets online and just add water or milk.
Does lingzhi coffee have caffeine?
The lingzhi mushrooms on their own don't contain any caffeine. However, they're not the only ingredient in this beverage. The caffeine content depends on what type of coffee roast you decide to add.

If you're caffeine sensitive, you can brew decaf and have it with trace amounts of caffeine.
Can you add milk to lingzhi coffee?
Yes, you can add milk and even sweetener to the coffee. Both ingredients will help tone down the bitter and earthy flavor of the lingzhi powder. Regular whole milk is fine.

However, if you have any sensitivities or follow a specific diet, you can use lactose-free or plant milk.
Verified Sources
Wondering where your info comes from? We totally understand. Hey Joe only obtains our information from reputable sources. Contents from this article are sourced from the following publications: