Dunkin pumpkin drinks bring an ever-loveable flavor to an ever-loveable coffee shop.
Looking for something fancy to wash down your favorite donut? We're approaching that time of year when seasonal drinks crop up on the menu.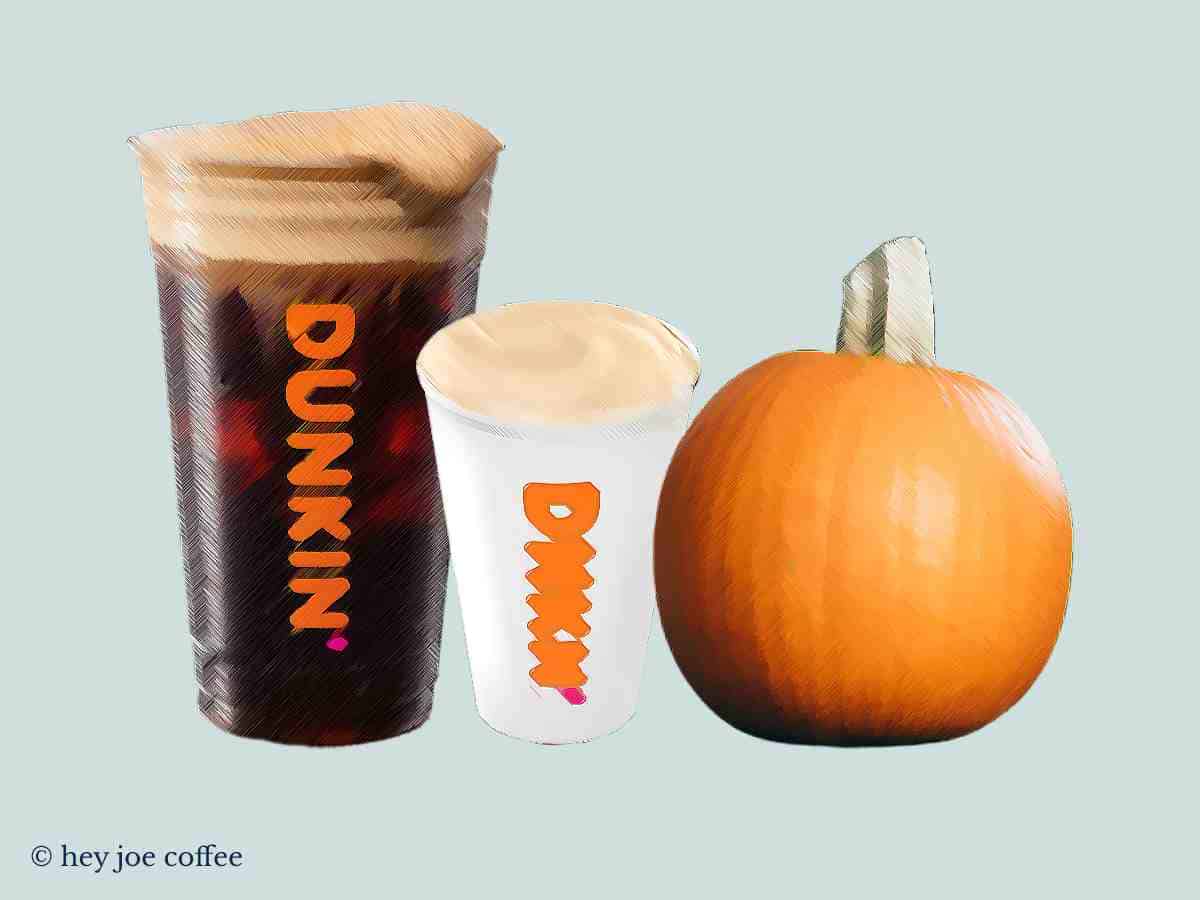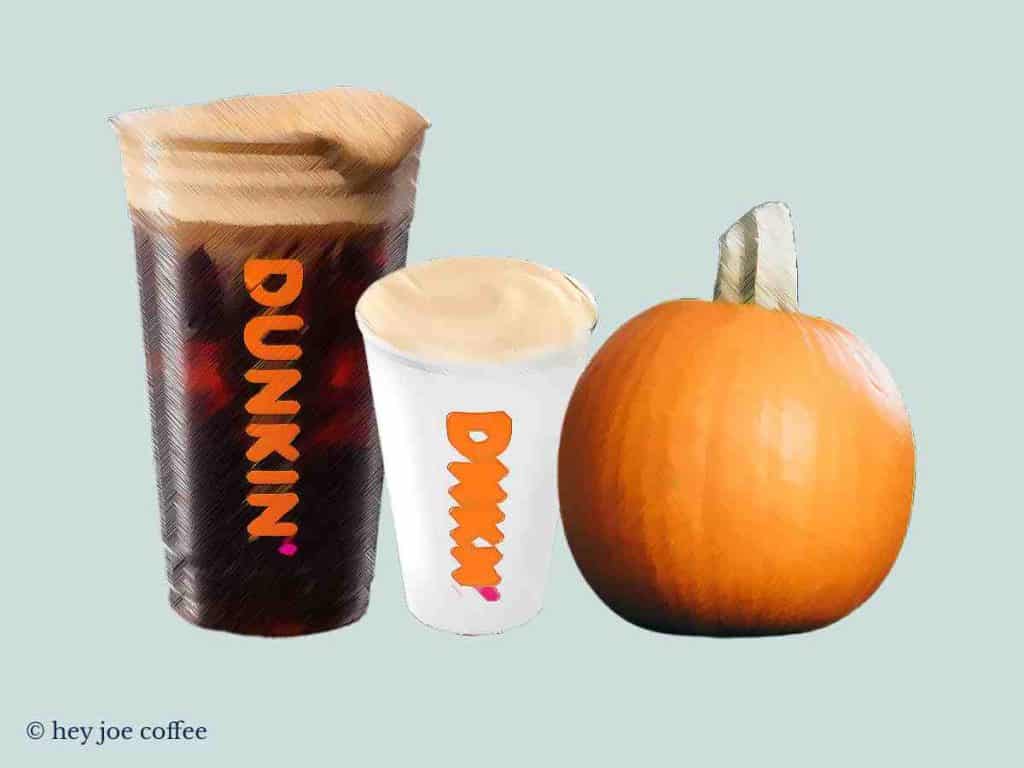 Topics Explored
What Are Dunkin Pumpkin Drinks?
Like the pumpkin drinks at other coffee chains, Dunkin pumpkin drinks are beverages that contain pumpkin flavoring as one of their main ingredients.
Similar to Starbucks and Dutch Bros, Dunkin's pumpkin drinks are seasonal for fall and Halloween.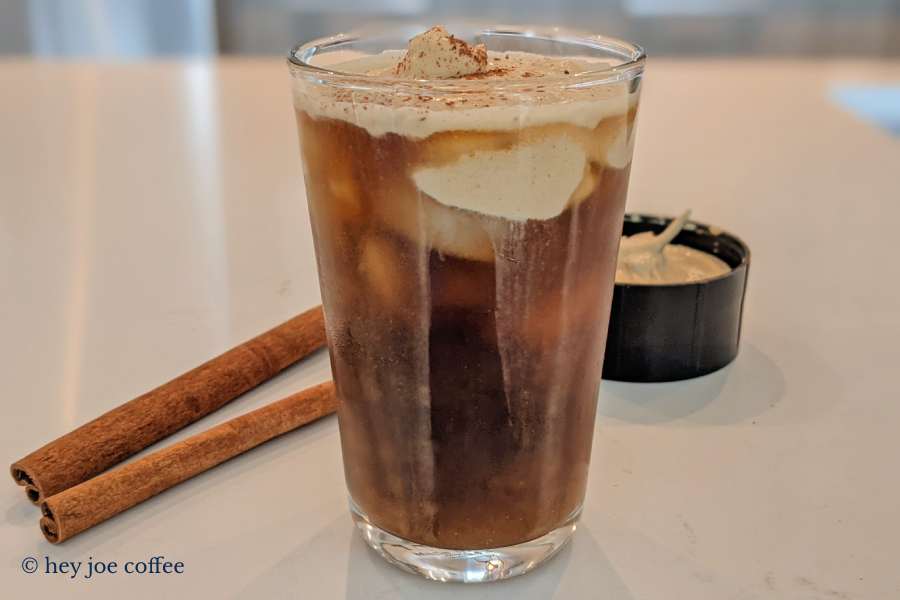 Pumpkin flavoring first came to Dunkin over a decade ago in the form of a Pumpkin donut and MUNCHKINS donut hole treats.
The flavor proved to be very popular and since then has extended to the drinks side of the menu.
---
Dunkin Pumpkin Drinks
So, what exactly are the Dunkin pumpkin drinks?
There's quite a wide variety of pumpkin drinks on the menu. Let's go through them now. You may even find a new favorite.
1. Signature Pumpkin Spice Latte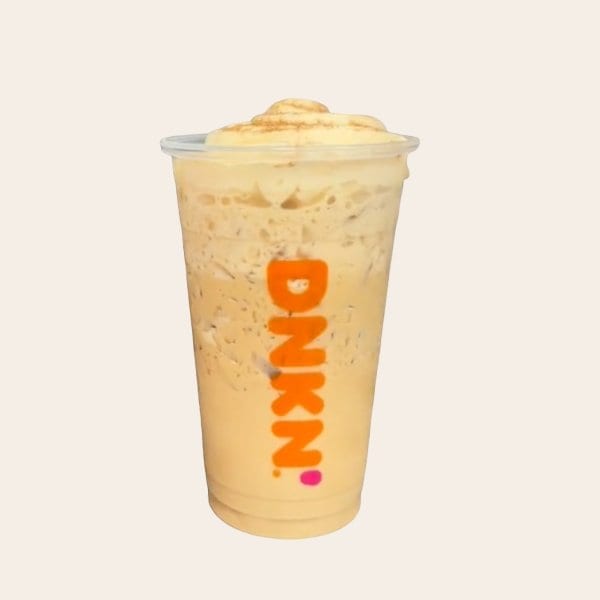 Dunkin's Signature Pumpkin Spice Latte first appeared on the menu back in late 2019 and has been a hit seasonal drink since.
The beverage brings espresso together with pumpkin and vanilla flavors. The drink is then topped with whipped cream, cinnamon sugar and caramel drizzle.
Nutrition Info:
Small: 300 calories
Medium: 420 calories
Large: 540 calories
2. Pumpkin Cream Cold Brew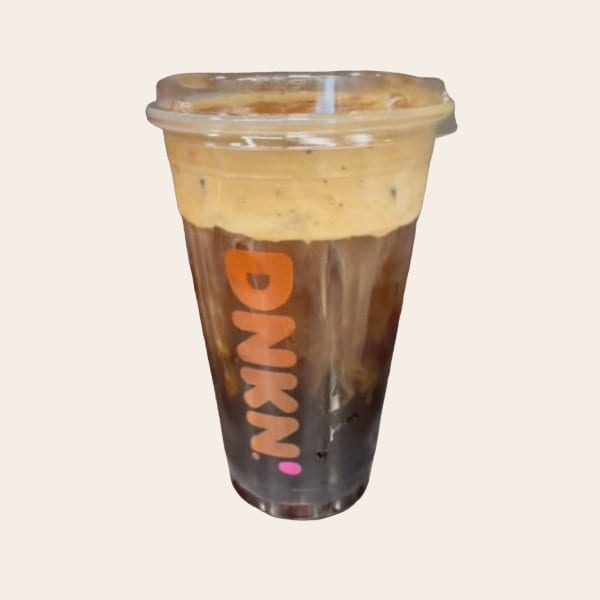 The Pumpkin Cream Cold Brew is presented as a 'premium' drink by Dunkin and offers a heavy pumpkin experience.
The brew is made with pumpkin flavor swirl, is steeped for 12 hours before serving, and is topped with pumpkin cream cold foam and cinnamon sugar topping.
Nutrition Info:
Small: 110 calories
Medium: 150 calories
Large: 200 calories
3. Nutty Pumpkin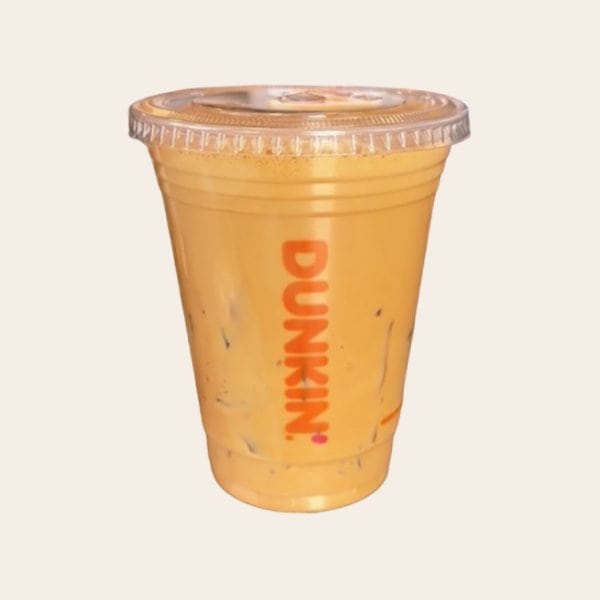 Dunkin's Nutty Pumpkin is a new drink on their fall menu for 2022. The drink has just launched but is already one of our favorites.
Combining pumpkin swirl and hazelnut syrup, the beverage is well-balanced and not too sweet. Best of all, it leaves your with a subtle nutty aftertaste.
Nutrition Info:
Small: 170 calories
Medium: 260 calories
Large: 350 calories
4. Pumpkin Swirl Coffee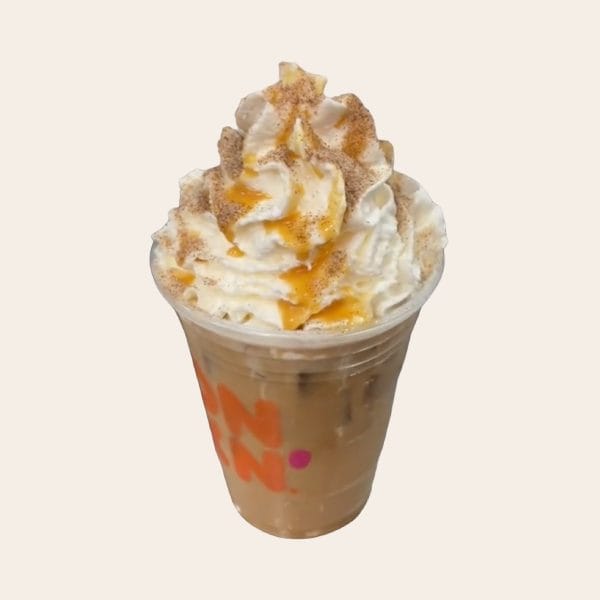 Unlike most other pumpkin drinks, the pumpkin swirl coffee is available all year round at Dunkin due to its very simple customization.
To order this drink, you simply have to ask for pumpkin swirl to be added to your coffee.
Nutrition Info:
Pumpkin Swirl Calories: 150 calories
5. Harpoon Dunkin' Pumpkin Spiced Latte Ale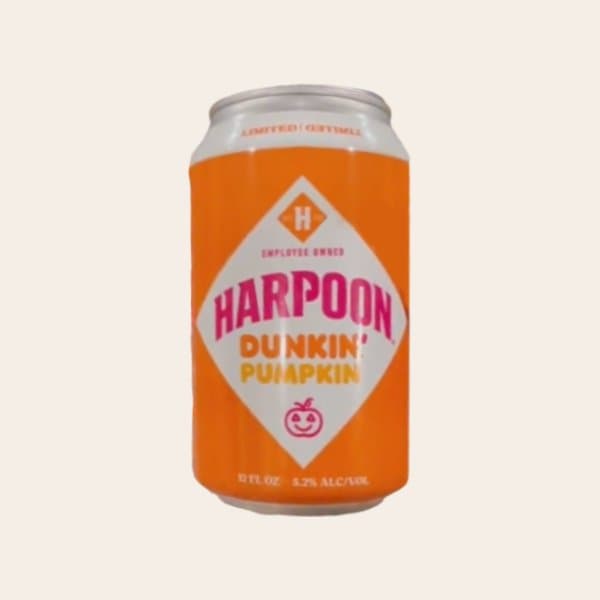 In collaboration with Dunkin', Harpoon presents the pumpkin spiced latte ale.
Harpoon describes the taste of this alcoholic beverage as being a 'crisp Autumn afternoon'. It's brewed with pumpkin puree, Dunkin' cold brew, cinnamon, and oat milk, replicating a creamy latte feel.
6. Pumpkin Spice (Dunkin At Home)
Available in k-cups and ground coffee, this pumpkin spice is a homebrew beverage that you make with genuine Dunkin ingredients(1).
The k-cups are flavored with pumpkin, nutmeg, and cinnamon flavors. It's only available from September to November, so don't wait around!
Nutrition Info:
Calories per pod: 2.4 calories
---
Summary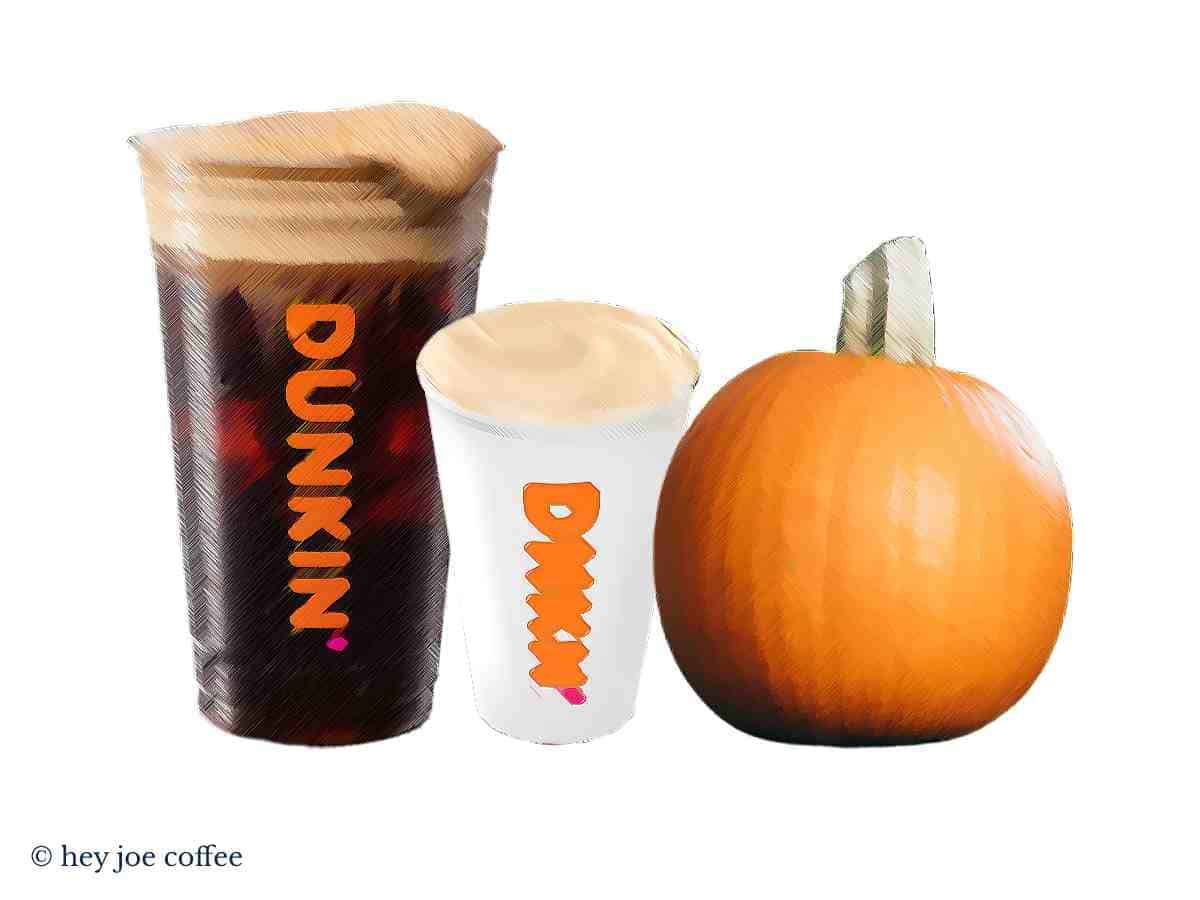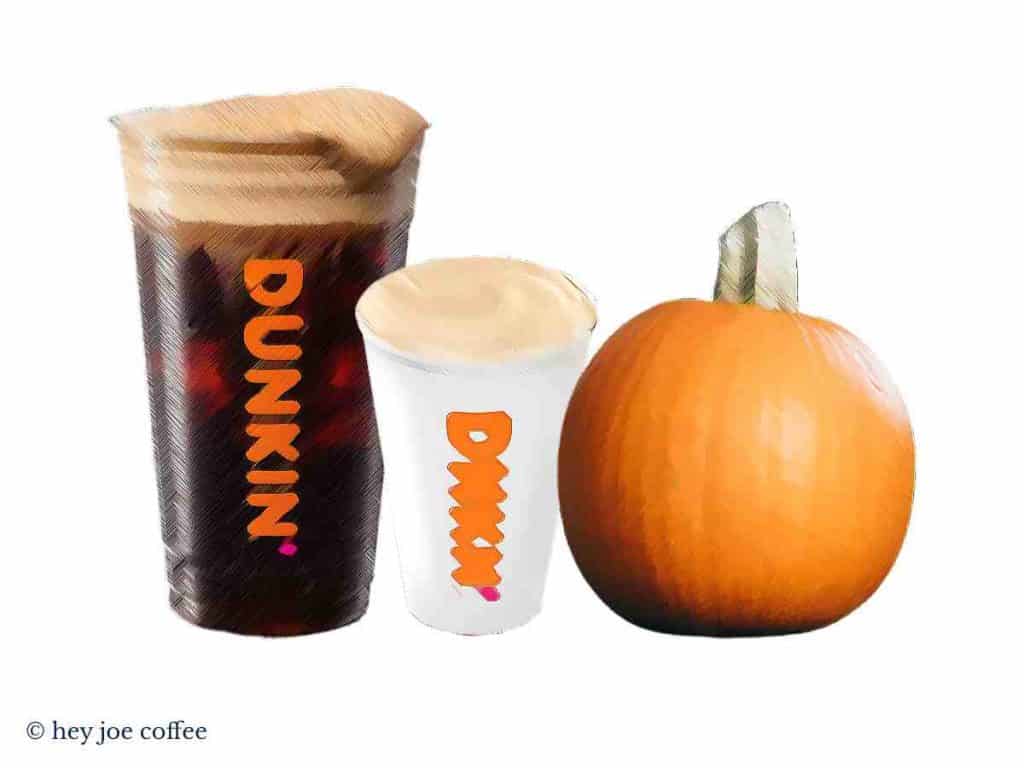 Pumpkin flavored beverages are the first sign of fall, long before the leaves turn color. And this season, Dunkin pumpkin drinks do not disappoint.
As with other seasonal drinks, remember that most of pumpkin drinks are only available in the fall. Get them while you can!
---
More Questions
What pumpkin drinks does Dunkin Donuts have?
To summarize, Dunkin offers their signature pumpkin spiced latte, pumpkin cream cold brew, pumpkin swirl coffee, and pumpkin spiced latte ale to order.

The swirl coffee and flavor shot are available all year round. The rest are seasonal only.
How do you order a pumpkin iced coffee from Dunkin Donuts?
There's a lot of room for customization here. You start by ordering the iced coffee of your choice, whether it be iced latte, iced black coffee, or something else.

Then, you simply ask the barista to add pumpkin flavor swirl, and there you have it!