Who serves killer donuts? Krispy Kreme. What goes well with donuts? Coffee. Now the most important question; does Krispy Kreme have coffee?
It's likely that the first thing you think when you hear 'Krispy Kreme' is donuts. Yes, their nuts are delicious, but seriously, give their coffee a fair shot too.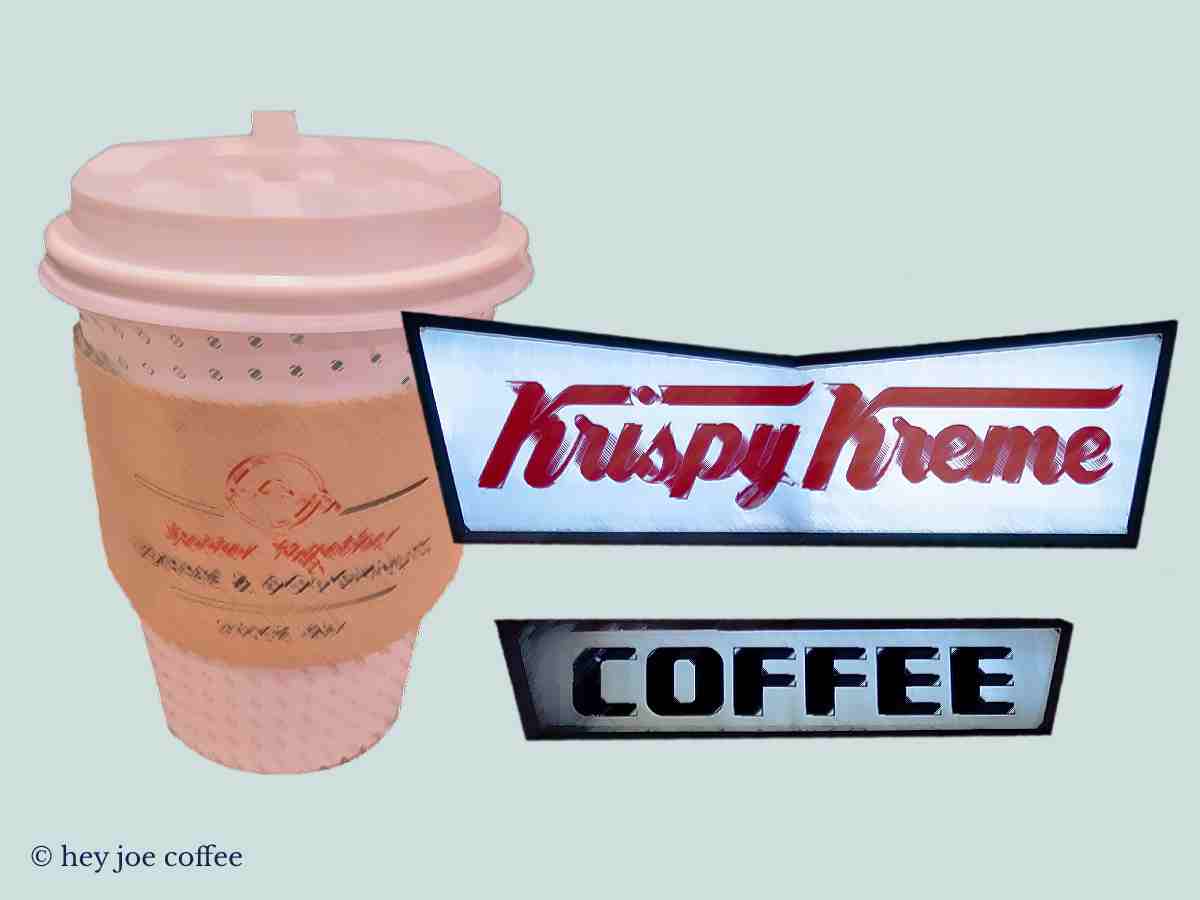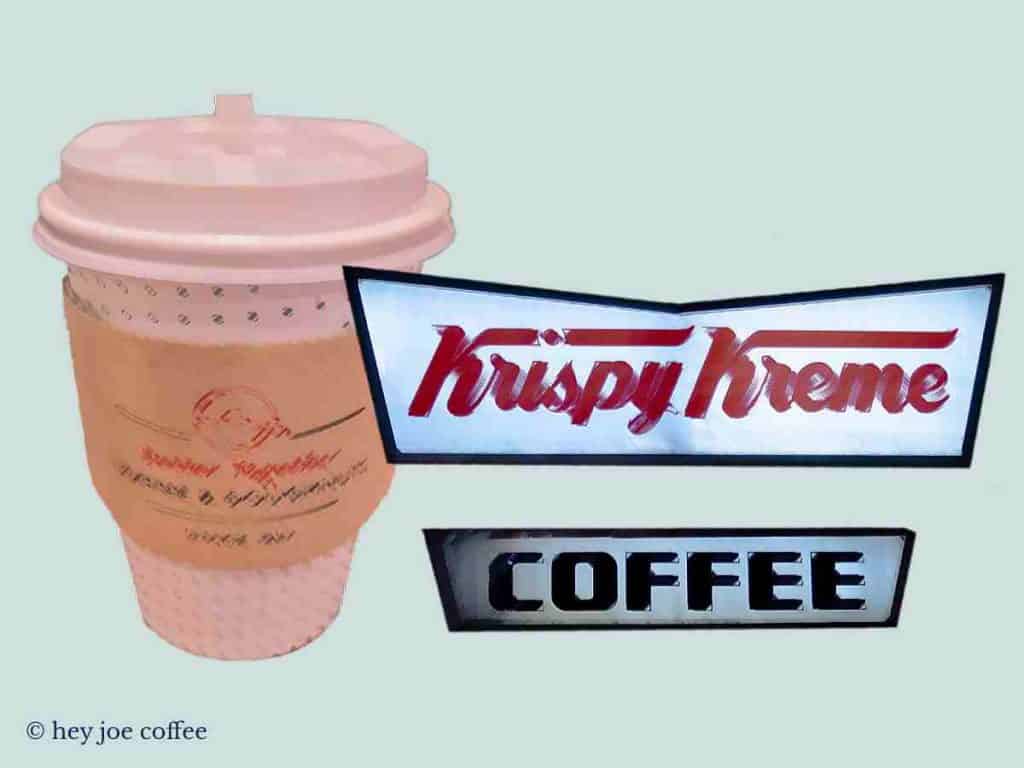 Topics Explored
Does Krispy Kreme Have Coffee?
In short, yes, Krispy Kreme does serve coffee.
We found out that they carry a full range including lattes, mochas, Americanos, cappuccinos and more.
In many ways, the coffee menu at Krispy Kreme is actually quite similar to the one at Dunkin', though there are still some brand exclusives.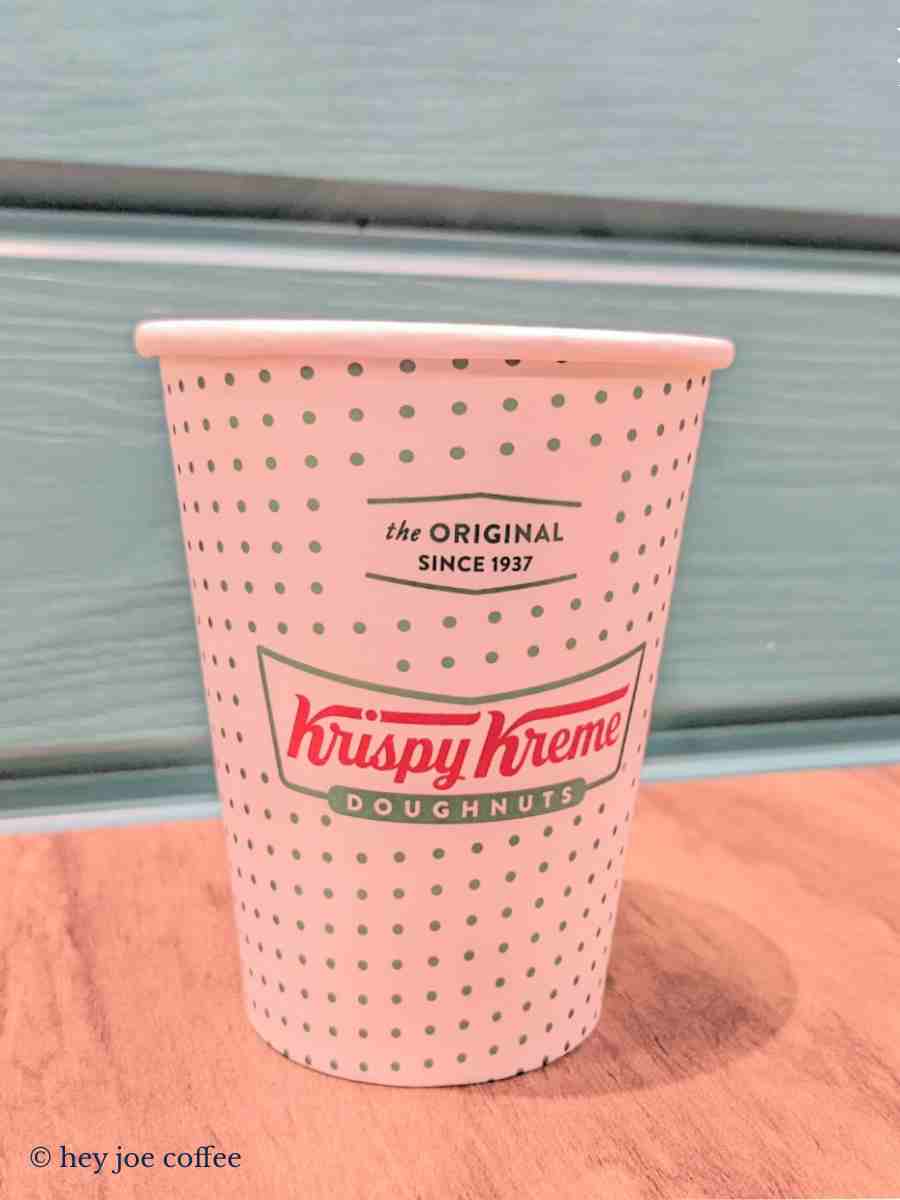 Although the origins of Krispy Kreme date back to 1933, it wasn't until February 2001 that the beverage menu broadened and improved.
This happened as a result of Krispy Kreme acquiring a small Chicago-based coffee company known as Digital Java, Inc.
---
Is Krispy Kreme Coffee Good?
Due to being known mainly for its donuts, Krispy Kreme is often overlooked in the coffee world even though it serves good, solid coffee. (1)
It has often been suggested that Krispy Kreme is coffee's best kept secret, even beating the likes of Starbucks.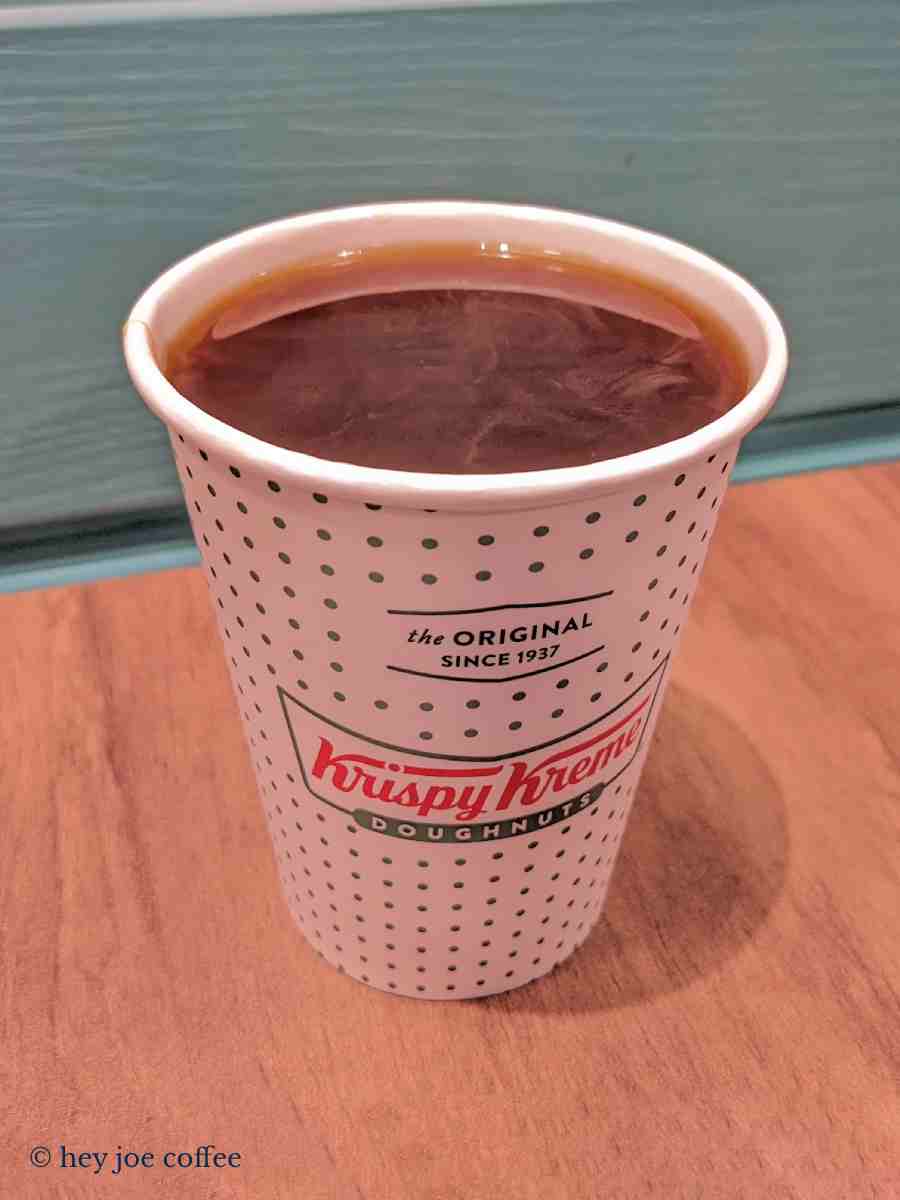 Taste Test Time
How does Krispy Kreme coffees stand up to our tastebuds? We took it to the road to find out.
For purity sake, we ordered the Americano. To our surprise, we found their Americano to be smooth and easy on the palette.
In fact, the beans were ground fresh and very aromatic when brewed. All-in-all, it's a solid cup of joe!
---
Krispy Kreme Coffees
In terms of coffee, I would say Krispy Kreme is also comparable to McCafe despite how unlikely that may seem.
But what exactly makes Krispy Kreme coffee such a hidden gem? We're going to explore what beverages are available.
Lattes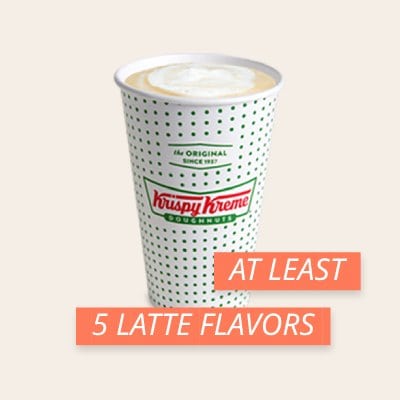 Simple and straightforward, lattes are available to order from Krispy Kreme. They have permanent flavors as well as seasonal and limited time ones, much to our surprise.
The most common latte flavors include hazelnut and vanilla. Also like other chains, lattes are available iced or hot.
2. Mochas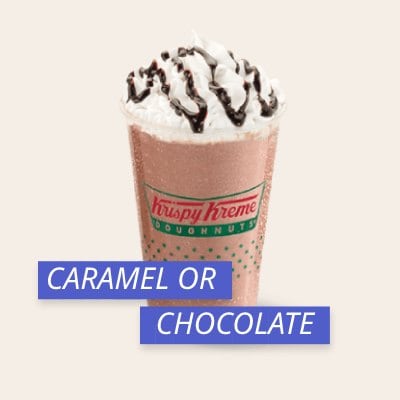 Scanning their drinks menu, we notice Krispy Kreme also offer mochas. Although, their selection of mochas are less robust than for lattes or frozen beverages.
They can be made from frozen and are drizzled with either caramel or chocolate sauce on top.
The two types of mocha available are regular and iced caramel.
3. Frozen Coffees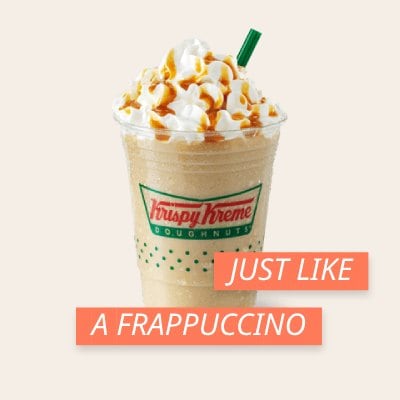 The frozen coffee menu overlaps with the latte menu. All latte flavors can be made into frozen beverages at Krispy Kreme.
I find that they are generally comparable to Starbucks' frappuccinos. Even the calories in both beverage types are nearly identical.
4. Brewed Coffees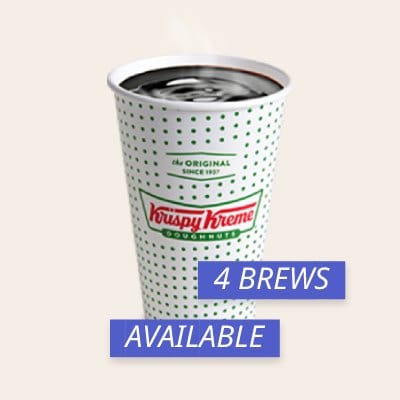 Of course Krispy Kreme offers the most classic of all brews! In fact, there are 4 types of brewed coffee available.
Bold 1937 is the strongest tasting of these four brews and the original glazed is unique to Krispy Kreme; obviously, it recreates the flavor of their iconic glazed donut.
The four types of brews are Classic, Bold 1937, Original Glazed and Decaf.
5. K-Cups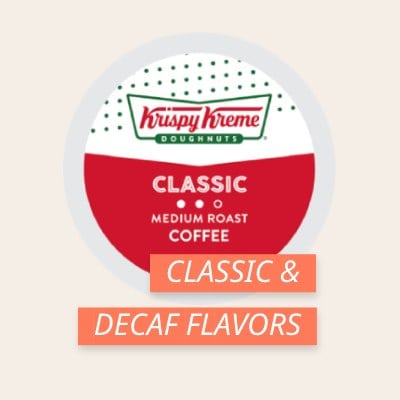 A Krispy Kreme original, K-Cups are available for purchase in stores though can also be purchased on Amazon for home brewing.
There are two flavors: Classic and Decaf. No matter where you brew it, the K-Cups always recreate that perfect donut shop taste.
---
Summary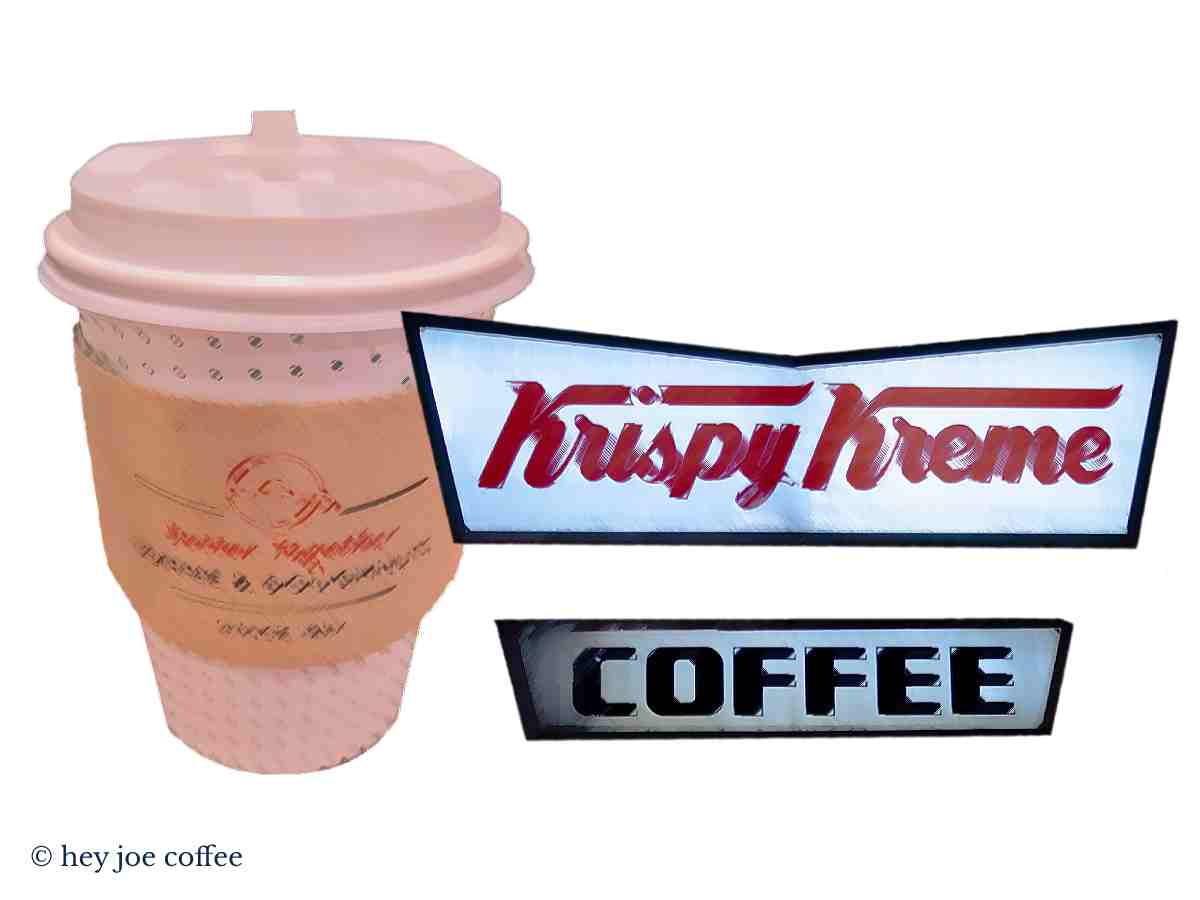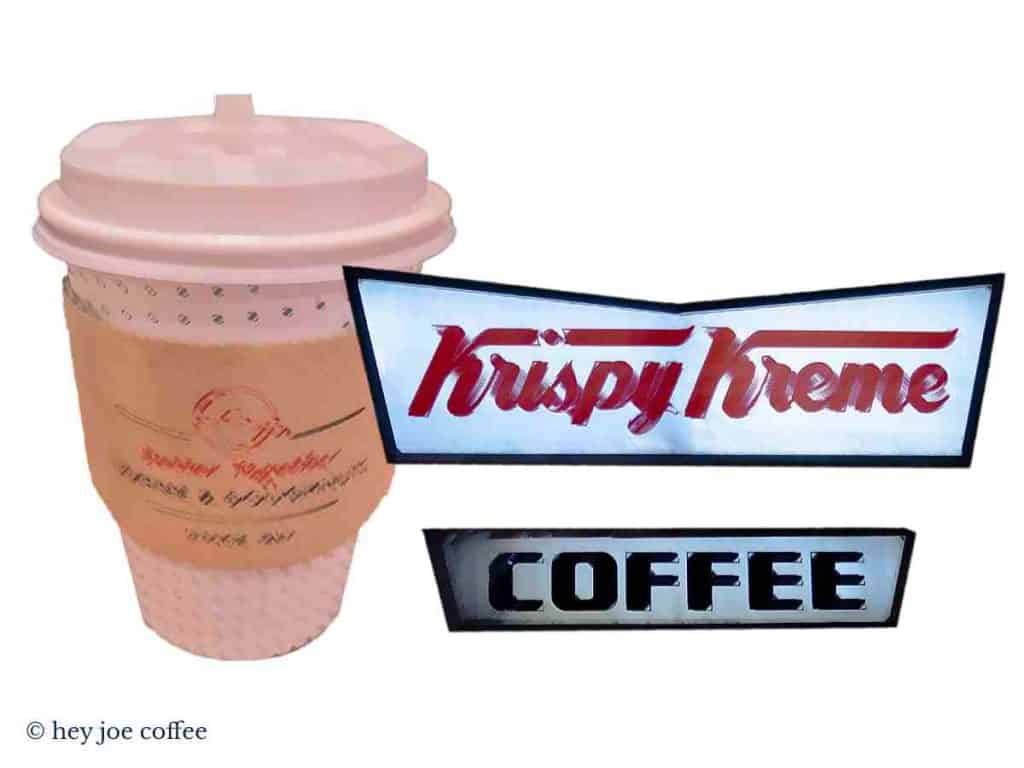 So, does Krispy Kreme have coffee? Yes, it's safe to say they do.
They may also secretly be one of the top coffee chain contenders out there. With their reputation rising, could it be long before they outperform even Starbucks?
---
More Questions
Is there coffee in Krispy Kreme?
There's a large variety of caffeinated beverages at Krispy Kreme and, obviously, this will include a range of coffees.

You may be distracted by the thought of donuts, but try to remember the beverage menu as being quite similar to Starbucks and that should give you your answer.
Does Krispy Kreme have lattes?
Yes, Krispy Kreme does have lattes on its menu. 
During select seasons, they even serve the infamous Pumpkin Spice Latte, though there are also permanent flavors including classic, mocha, vanilla, caramel mocha and hazelnut. The range varies quite a lot more than you may think. (2)
Verified Sources
Wondering where your info comes from? We totally understand. Hey Joe only obtains our information from reputable sources. Contents from this article are sourced from the following publications:
Krispy Kreme: https://www.krispykreme.com/menu/coffee-and-drinks